The Ford Ranger Raptor: Leave No Stone Unturned
You'd be forgiven for assuming most of Australia's automotive design and engineering talent had packed its bags and scattered around the globe. Car manufacturing went through a major global restructure and subsequently a lot of talent scattered to other pastures. But lurking on the outskirts of Melbourne, a group of highly skilled individuals have been working on something very special. That group is none other than Ford Asia Pacific's design team and that something special, is the Ford Ranger Raptor. The Raptor is a product of its environment in the truest sense of the phrase. Design director, Todd Willing, has previously worked on the Ford GT Supercar and "Mad Max" interceptor concepts. And as I found out at the Asia Pacific launch up in Darwin, The Raptor doesn't fall far from the tree.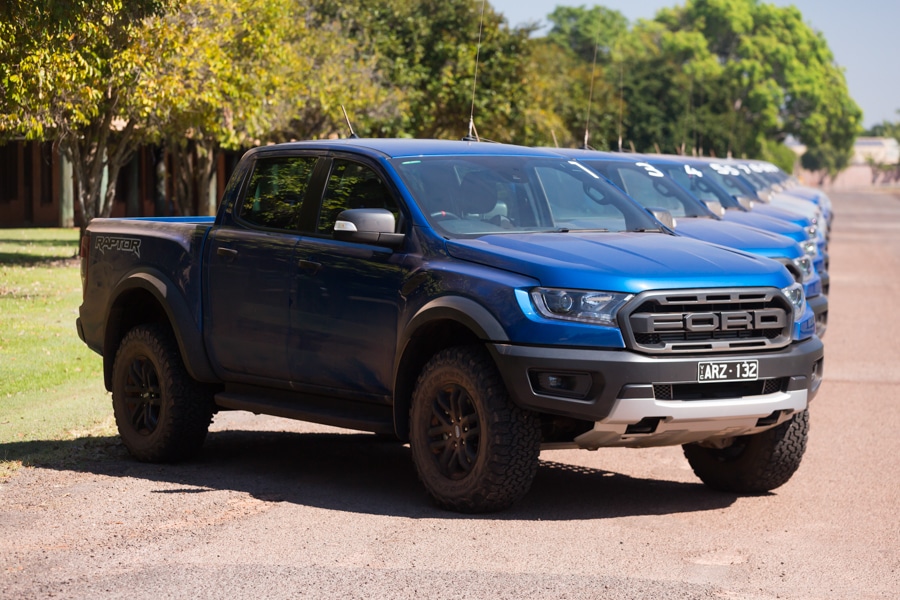 As first glimpses go, the Raptor casts an intimidating shadow. 5398mm of length, 2180mm of width, 283mm of ground clearance… if physicality was a numbers game, this thing would win the fields medal. But the Raptor isn't large for the sake of it, it's causality lies in its purpose; all terrain performance.  The front fenders are made from durable composite, flared to accommodate some stunning Fox Racing Shocks and Monstrous BF Goodrich Tread. The front bumper includes air-curtain ducts and that aggressive grill wears its brand loud and proud. Inside the cabin you'll find sports seats trimmed in suede, blue stitching and some magnesium paddle shifters that should hygienically resist the incoming flood of perspiration. Even at a standstill, you get a sense of durability and aggression, and whilst there was a lot of truck to take in, it was time to put the Raptor through its paces.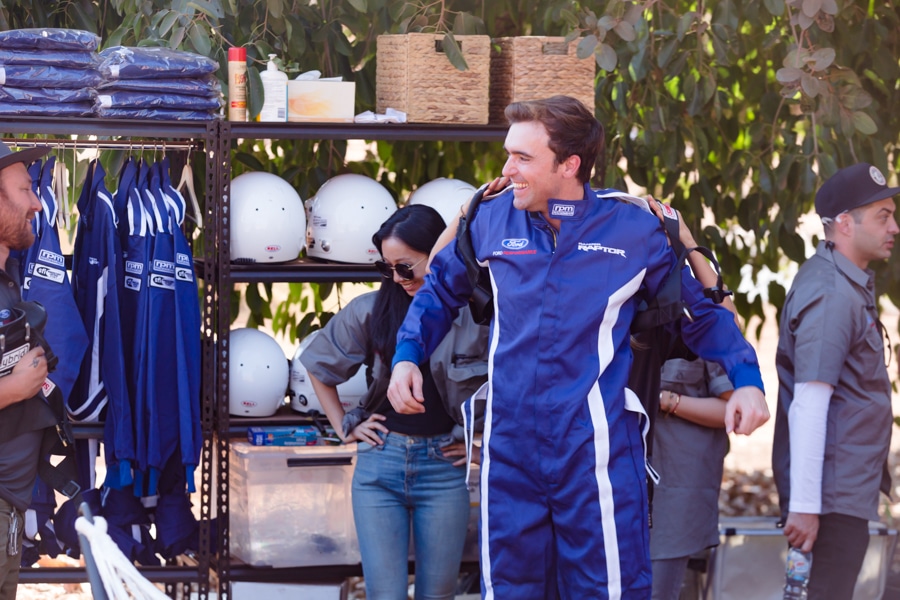 Driving the 2.4 tonne beast through one of the Northern Territories largest cattle stations was something I won't forget in a hurry. Cruising along at 120 in the dirt almost felt like I was sitting on the autobahn (If it wasn't for the frequent dust clouds and wildlife). Torque was supplied in 500 ample doses and the 10-speed aluminium box (yes, 10) meant that you could fully utilize the pointy end of that curve. Once I arrived at the station, I was invited to turn on the taps, and that I did. The Raptor's Terrain Management System (TMS) includes a Baja mode (aka Baja Desert Rally) which sharpens up the steering and a tells the traction control to pipe down. Now, growing up on the outskirts of Tamworth, I'd done some pretty 'spirited' off-road driving, but getting a truck airborne at 100 was not something I'd ever experienced, and the Raptor made it look easy. A large part of this off-road wizardry is down to those race-bred suspension components. Fox Racing have provided Position Sensitive Damping (PSD) shocks all-round coupled with a Watt's rear linkage set-up. Whilst beautiful to look at, these components have been specifically engineered to tackle anything from Baja-style bush bashes to Soft sand slaloms. It's genuinely one of the most capable off-road production vehicles I've ever driven.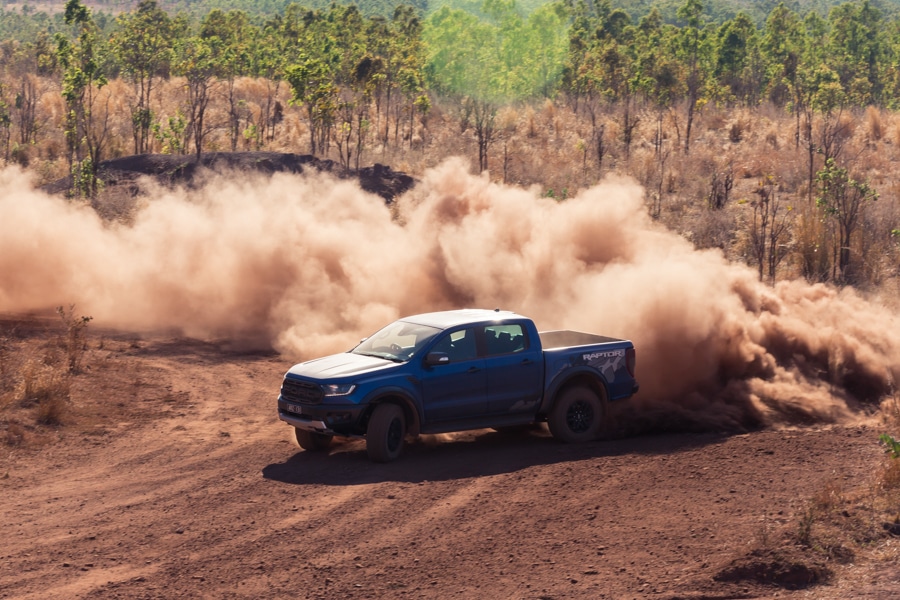 What about 'proper' four-wheel driving? I hear you ask… well, that's covered to. The claws on the Ranger Raptors are specially developed BF Goodrich All-Terrain KO2's that pack a sidewall stronger than Gennady Golovkin's jaw. The tyres are laced with tech claiming to resist splits and bruises and increase mud, snow & rock traction. Coupled with those mouth-watering Fox Racing shocks and you have a very gifted climber (and descender as it turns out). After an hour of constant abuse in the sand-pit, the Raptor didn't want to go home. This isn't all down to mechanical grip, the Terrain Management System does a fantastic job at managing drivetrain, braking and controlling hill descents. And as much as company's try and claim it, I think it's safe to bestow the title of 'all-rounder '.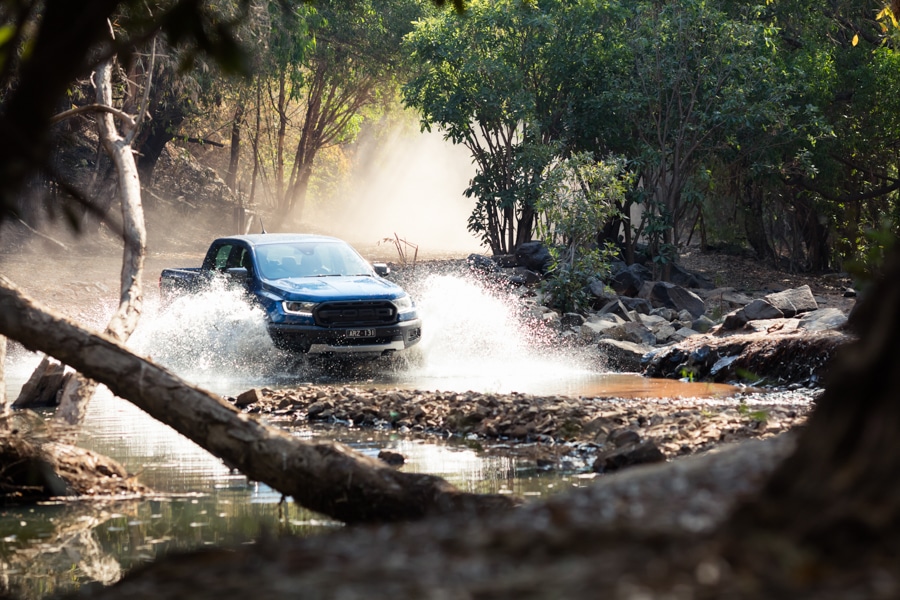 In pragmatic terms, the Ranger Raptor truly is a product if it's environments. It's design environment, seems to aptly embrace Todd Willing's duality of the Ford GT's momentousness with the rugged utility of Max Max. Its usable environment is harsh, unforgiving and extreme but the Raptor handles it reliably with a cheeky grin on its face.
There will inevitably be a few fans that want a little more ' Veloci ' in this ' Velociraptor ',  but you won't find many trucks quicker in the dirt once it digs it's claws in. It's a David Pocock of sorts; quiet most of the time, performances do the talking and fiercely strong once he burrows in. Will the Ranger Raptor be for everyone? Probably not. But if you have a property over 5 hectares, I think it should be a Federal offence not to own one.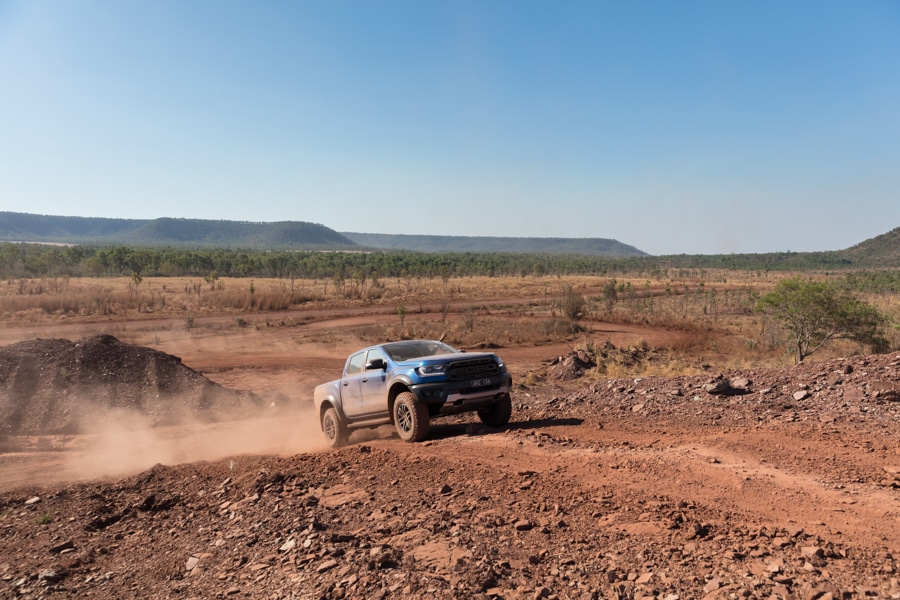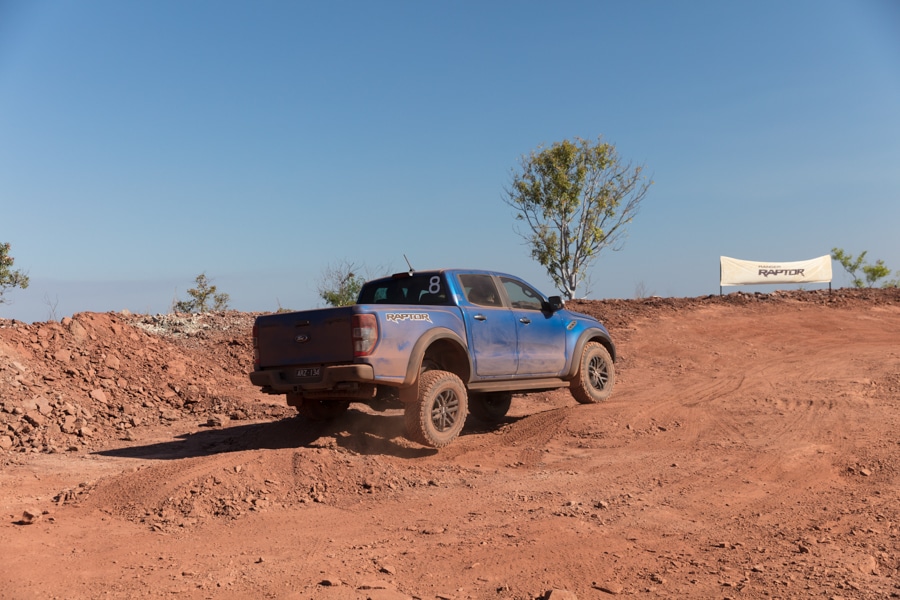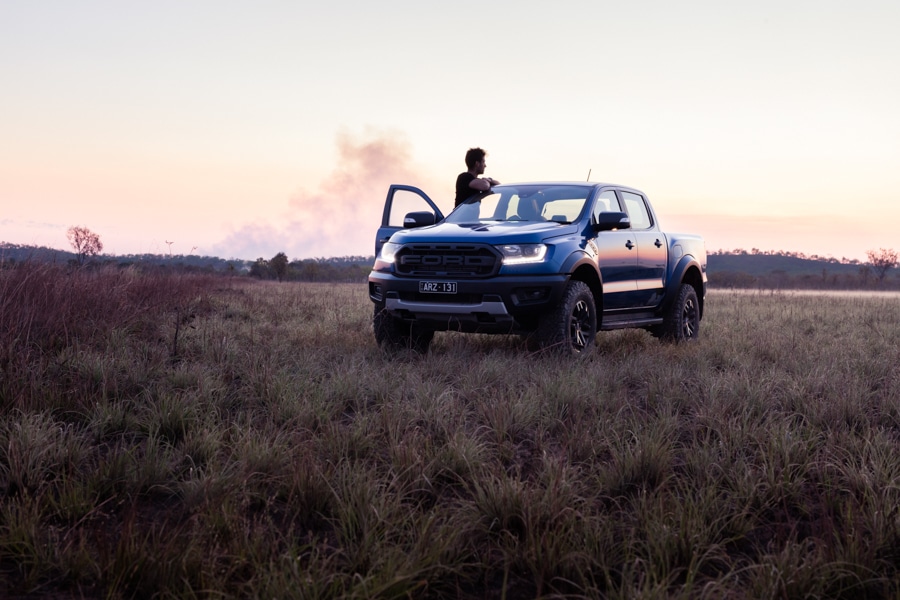 Have you subscribed to 2017 Nissan Z-Vision Concept Ups the Pleasure? You can also follow us on Facebook, Twitter, Instagram, and YouTube.