2019 Ford Ranger Wildtrak Scores X-Rated Upgrade
Anyone who thought Ford's Ranger could use more bells and whistles should check out the Ranger Wildtrak X that adds a stack of extra features for a reasonable price tag.
For $2000 on top of the standard Wildtrak pricing, buyers can upgrade to the Wildtrak X which is said to include $6000 of extras. We're talking alloy wheels, LED light bar, nudge bar, wheel-arch flares, additional safety features and extended warranty. The Ford Ranger Wildtrak X rolls into Australia dealerships later this month.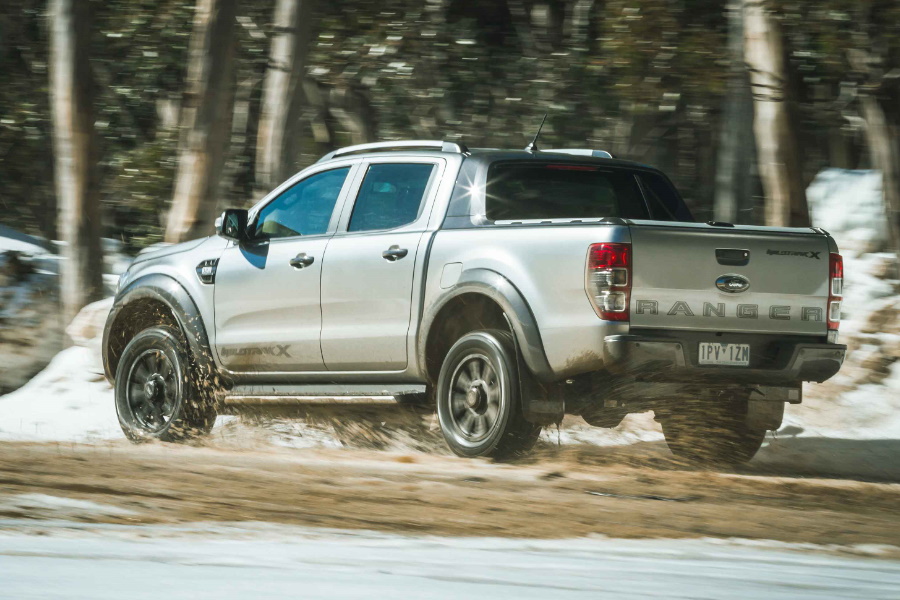 Wildtrak X appears more aggressive thanks to the 18-inch black-finish alloy wheels. The look is bolstered by fender flares, finished in black. Upfront, a black nudge bar, complete with an LED light bar improves night-time vision, both on-road or to light up a campsite. Also, the hard-to-miss A-pillar-mounted snorkel allows the engine to breathe better on dusty roads while reducing the risk of water entering the engine compartment.
Inside, Wildtrak X takes advantage of premium features as standard. These include leather-appointed seating with Wildtrak orange stitch detailing, which is also used on the steering wheel, gear lever and handbrake boot.
SYNC 3 with Apple CarPlay and Android Auto smartphone capability is standard. The 8.0-inch full-colour screen hosts a reversing camera and built-in voice-activated sat-nav with the 'breadcrumbs' feature that enables off-road routes to be plotted by dropping digital 'breadcrumbs' for the return journey.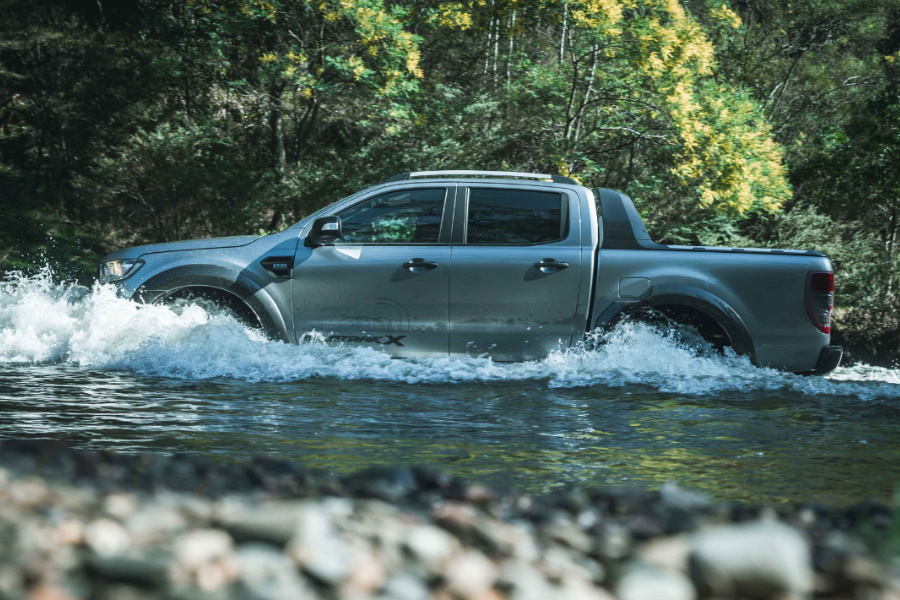 The Ranger Wildtrak X brings a suite of ownership benefits. This includes a five-year, unlimited-kilometre full factory warranty and set pricing for vehicle servicing. The Ranger Wildtrak X will be available with the latest generation Bi-Turbo, 10-speed turbo diesel, as well as the proven 3.2L turbodiesel 6-speed automatic powertrain. Prices for Wildtrak X start at $63,790.
"Ranger owners are telling us that they want more personalisation, specialised gear and more kit for weekends away and family trips," said Kay Hart, President and CEO of Ford Australia and New Zealand. "The Wildtrak X brings the high equipment levels, rugged good looks and tools to take things up to the next level."