This 1977 Suzuki Jimny Has Been Transformed into a Sleek Rat Rod
Rat Rods have been around since the days of early hot rods all the way back to the 1940s and 1950s. While many hot rods are custom beauties, Rat Rods were more of a counter-reaction to those costly builds. A Rat Rod is a custom car, but it displays a deliberately worn-down, unfinished appearance. Often, parts show rust and are either made from cheap materials or scavenged from other vehicles. Typically, Rat Rods are made from American cars, but neither the worn down look nor the American sourcing kept Leo Esteves, of les83machines, from creating a Rat Rod out of a 1977 Suzuki Jimny.
You'll also like:
1,479HP Bugatti Chiron Les Legendes du Ciel Takes to the Skies
Aston Martin Drops 'Ultimate Tribute' Special Vantage Legacy Trio
The New Worlds Fastest SUV has Comparatively Tiny Exhaust Tips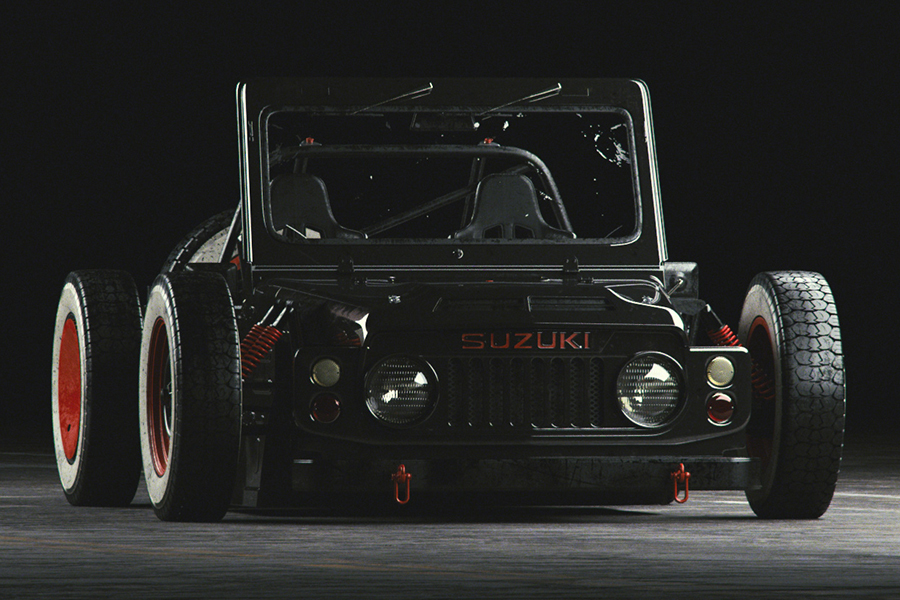 The 1977 Suzuki Jimny Rat Rod is a tribute to classic street racing. Esteves started by dropping the mini-SUV down almost to the ground. Sport wheels are set parallel to the body. The top has been completely chopped off, leaving the Jimny as an open-air vehicle. Inside, the interior has a roll cage as well as race seats. If not for the untouched hood and grille, you might not be able to identify this build as a Jimny.
In keeping with the Rat Rod theme, Esteves left the suspension exposed and the white-walled tires dirty. He did apply a coat of gloss black paint to give the build that final finishing touch.
The concept may only exist in pixel form, but the idea is one that could easily inspire a builder somewhere to make it a reality. While most people are focusing on making SUVs off-roading beasts, it's cool to see a different take. Esteves' work shows that breaking from the norms, even from the norms of a genre like Rat Rods where breaking the rules is expected, can result in some pretty amazing projects.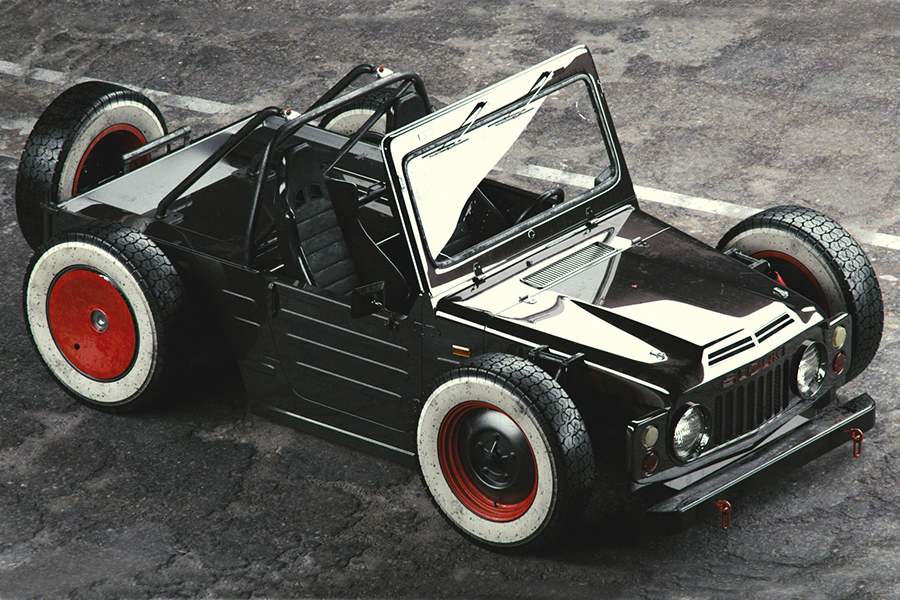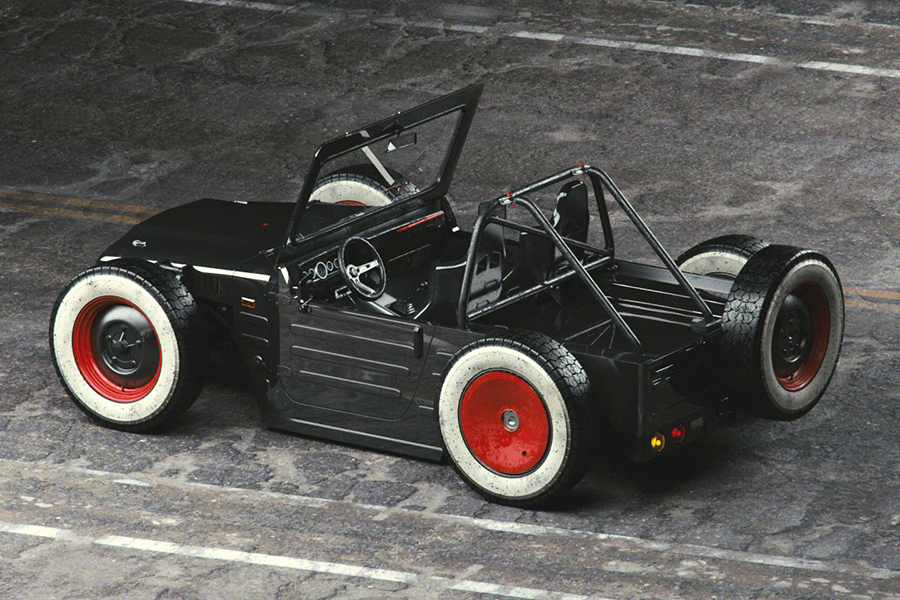 You'll also like:
1,479HP Bugatti Chiron Les Legendes du Ciel Takes to the Skies
Aston Martin Drops 'Ultimate Tribute' Special Vantage Legacy Trio
Exclusive Outfitters Custom Builds Your Dream Sprinter Van