Exclusive Outfitters Custom Builds Your Dream Sprinter Van
Sprinter vans are quickly becoming the go-to platform for custom buildouts and conversions. You might wonder why, but when you get a view of what Exclusive Outfitters is doing to build their custom Sprinters, you understand why this van is so useful.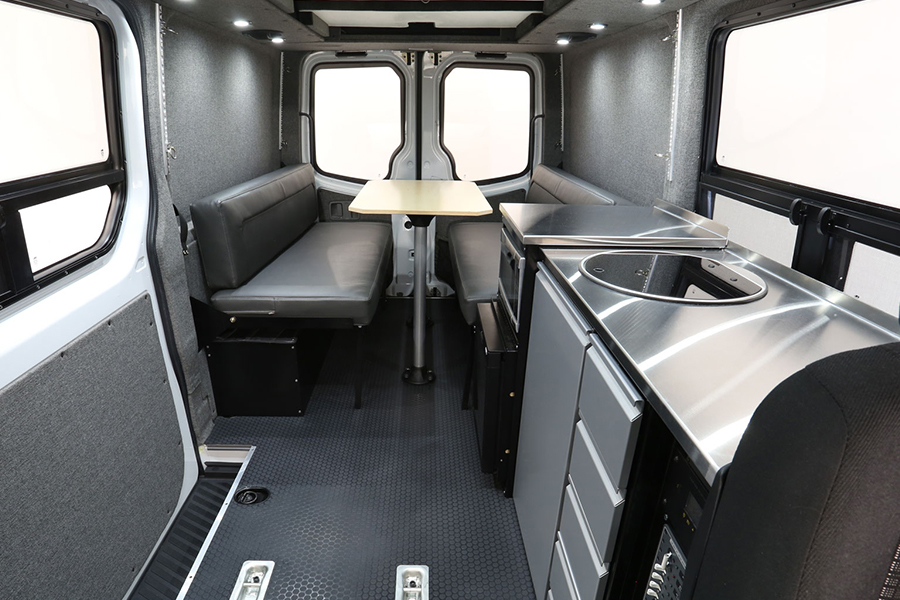 California-based Exclusive Outfitters turns Mercedes-Benz Sprinters into custom whatever-you-want vans for their clients. From overlanding and camping vans to gear haulers, Exclusive Outfitters is able to create whatever you need. Every detail is completely unique to each client. Different upgrade levels are available depending on what you need and how long you'll be off-grid. Exclusive Outfitters uses their own workmanship on each project as well as their own custom-made components. Made to withstand the elements, the vans can be customized to fit cycling, skiing, camping, and adventure.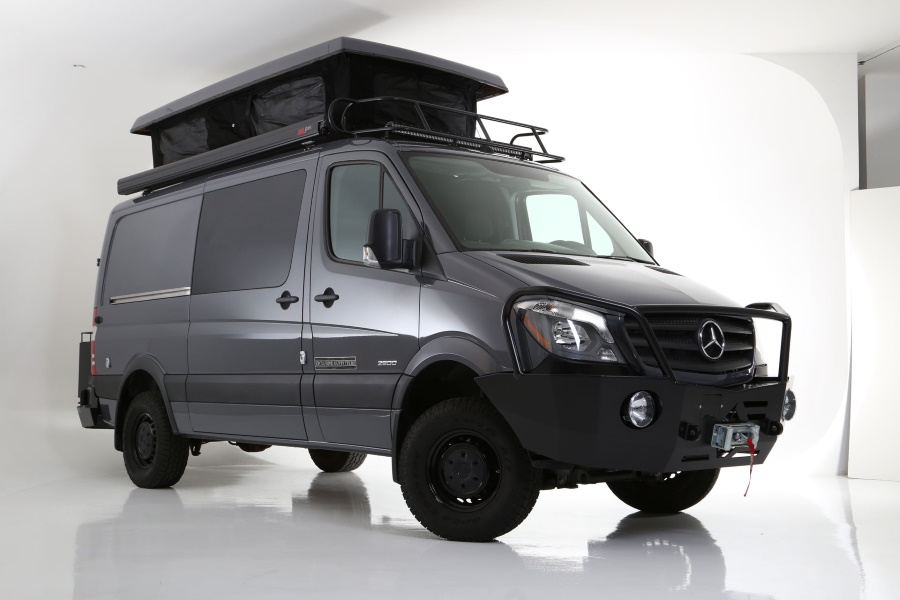 The reason behind Exclusive Outfitters being able to offer custom builds is because they have their own experience with that lifestyle. These aren't just guys that spotted an opportunity and decided to jump on the bandwagon. The crew at Exclusive Outfitters lives the adventurous life—they hike, camp, surf, bike, and climb mountains. They converted their first Sprinter van 10 years ago, adding in a bed, storage compartments, swivel captain's chairs, and room for themselves and their dogs. The team represents 40+ years of experience in all the different facets of the automobile industry, including mechanics, service, sales, banking, and finance. There's a reason why their clientele keep coming back and referring their friends. Exclusive Outfitters is living and working at their passion, and it shows in their work. They offer multiple buildouts, but they also listen to what your input so that they can match your build to your needs and wishes. Above all, they are committed to help you "get out and live."