8 Top Australian Car Brands to Rev You Up
The world of Australian cars isn't what it used to be, but that doesn't mean you won't find plenty of great vehicles out on the road. In its heyday, meanwhile, Australian car manufacturing ranked 10th highest on the planet, peaking in 1970 and undergoing ebbs and flows over the subsequent decades.
That said, the sector has been in steady decline since 2007, with factories closing and brands like Holden, a subsidiary of motoring giant GM, choosing to import their cars to Australia. But even if Aussie automotive manufacturing is but a pale shadow of its glory years, those same glorious years yielded a number of classic Australian cars.
Plus, nobody would argue with contemporary stunners like the Elfin T5 or MS8 Streamliner. Indeed, for its rich history and output alike, Australian car manufacturing remains something worth celebrating.
You'll also like:
Hypercar Vs Supercar – What's the Difference?
Top 10 Australian Car Websites & Magazines
Top Car Emblems Explained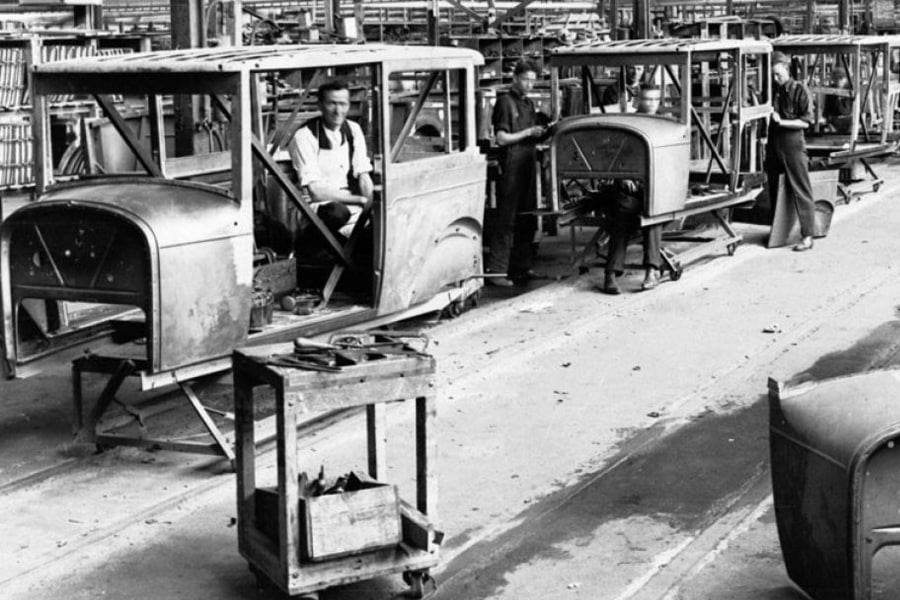 A History of Car Manufacturing in Australia
Because Australia is fairly isolated from the rest of the world, there came a time when it just made sense to begin manufacturing our own motor vehicles. The first man to heed the call was Sydney-based bicycle maker Charles Highland, who released a motorised tricycle in 1894. Two years later, Highland's namesake company dropped a four-wheeled two-seater, which was constructed largely of bike parts and powered by a De Dion-Bouton engine.
Around the same time, two gentlemen by the names of Herbert Thomson and Edward Holmes were making the Phaeton, also known as Australia's first steam car. As far as history is concerned, Thomson and Holmes ushered in the arrival of our nation's first true cars.
In 1903, the Australian Motoring Association (aka the AMA) was formed to protect the interests of motorists. That was followed by the creation of the Australian Automobile Association (aka the AAA) in 1924. The next year, Ford Australia established its headquarters in Geelong, using an abandoned wool storage warehouse to produce our continent's first Model T.
Around the same time, Holden's Motor Body Builders Ltd, a former saddlery business turned auto parts manufacturer, began providing the bodies for a number of brands. By the early 1930s, Holden was an official subsidiary of GM.
Jump ahead to 1948 and Holden has introduced the first Australian-designed mass production car. The name of that car? The Holden, naturally (though it was officially designated 48-215 by the brand). Taking design cues from a previously rejected post-war Chevrolet proposal, the Holden was a smash hit right out of the gate. It also helped establish the brand itself as a dominant Australian force moving forward.
Starting around the mid-20th-century, post-war demand for motor cars kicked the entire industry into high gear. As one might expect, Australian car manufacturing followed suit, with the emergence of factories and brands alike. There was even an Australian tyre manufacturing industry, which officially ceased to exist in 2010. Along similar lines, our nation's car market seems to be driving toward extinction these days, with other countries importing cars to Australia at accelerating rates.
Top Australian Car Brands

1. Holden
Proving just how far Australian car manufacturing has fallen, Holden ceased all local production in 2017. These days, the brand imports its vehicles from plants in Germany, Canada, and the USA. Nevertheless, models like the Holden Commodore—which delivers reliable performance at an affordable price—remain the stuff of legend. And the seven-seater Holden Acadia SUV recently launched to rave reviews, even if it was manufactured abroad.
Indeed, there are still plenty of rewards to reap from this iconic badge.
Founder/Parent Company: James Alexander Holden
Founded: 1856
Most popular vehicle sold: Commodore
Headquarters: Port Melbourne, Victoria, Australia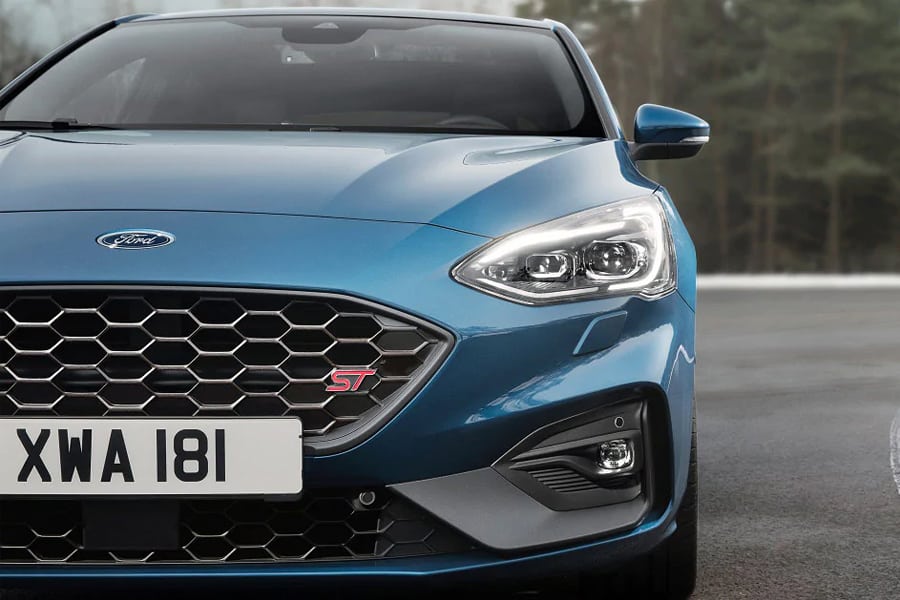 2. FPV
FPV was the Melbourne-based performance car division of Ford Australia. Like Holden, it stopped manufacturing vehicles on Australian soil just a few years ago. As any native car lover can attest, the brand leaves a slew of triumphant homegrown models in its wake, including the A9X Torana and XY GT Falcon, among numerous others.
Today, Ford Australia still imports cars, trucks, and SUVs from overseas, and continues to compete in the local market.
Founder/Parent Company: Ford Australia
Founded: 2002 (2014 – defunct)
Headquarters: Campbellfield, Melbourne, Victoria, Australia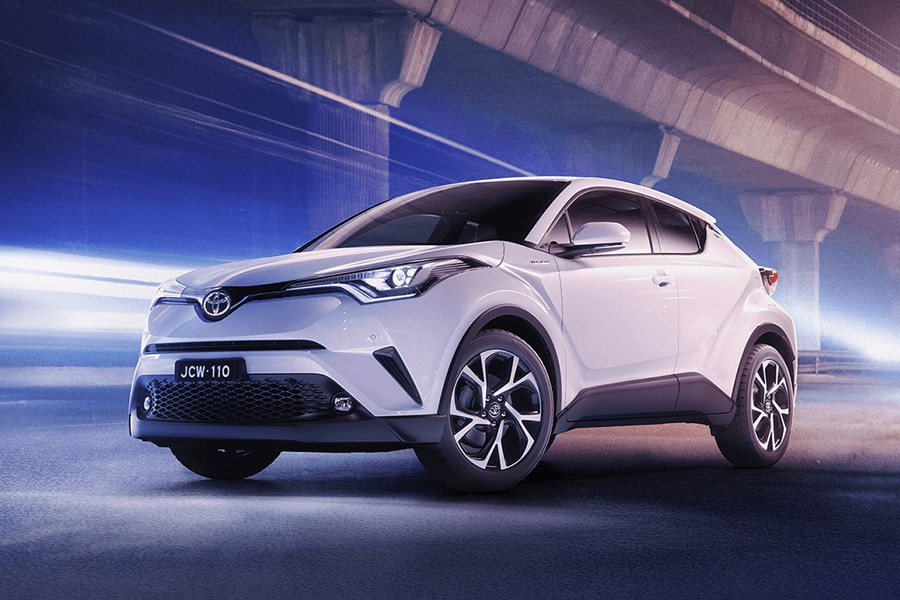 3. Toyota Australia
Alas, all the big players have been dropping like dominoes over the last decade. That list includes Toyota Australia, which oversaw huge production runs for the legendary Japanese brand, which closed its Altona plant in 2017 marking the end of an impressive domestic era. It's a story that goes back to the late 1950s but doesn't really kick off until 1963, when the brand began pumping Tiaras out of Port Melbourne.
Thanks to the power of importing, you don't have to look far to find a Toyota or Lexus model these days, but it's still a blow to our collective ego.
Founder/Parent Company: Toyota Motor Corporation
Founded: 1958
Most popular vehicle sold: HiLux (2019)
Headquarters: Port Melbourne, Victoria, Australia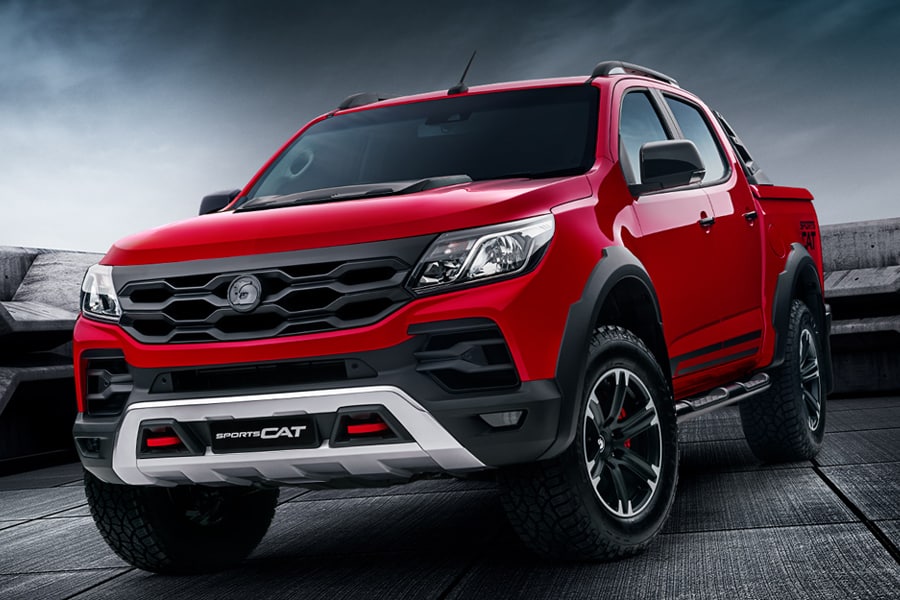 4. HSV
Holden Special Vehicles—or HSV for short—represents the performance vehicle partner of Australia's most historic car brand (Holden, that is). We love ourselves a custom ride and HSV consistently delivers on that front. In a bit of good news, the company continues to expand in virtually every regard, ramping up staff and production alike.
Most recently, HSV has been converting Camaro muscle cars and Silverado pick-ups from left-hand-drive to right-hand-drive. We're not complaining.
Founder/Parent Company: Tom Walkinshaw
Founded: 1987
Headquarters: Clayton, Victoria, Australia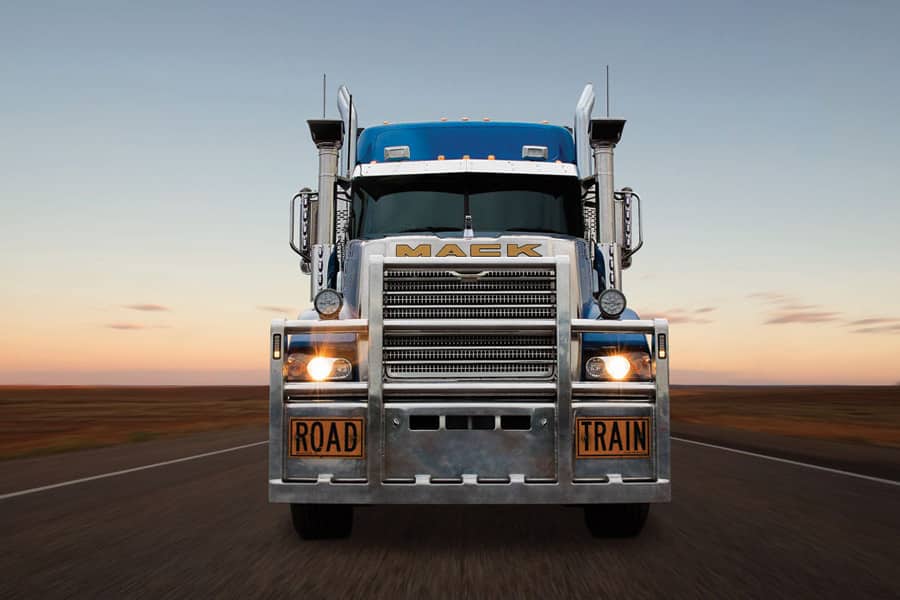 5. Mack Trucks Australia
The very name "Mack Truck" is synonymous with power, endurance, and performance, and the brand's Australian division proves to be no exception. Models like the Titan, Super-Liner, and Granite are ready for any load and any road. If you hear that blaring horn coming up behind you, then you best move out of the way.
Founder/Parent Company: AB Volvo
Founded: 1963
Most popular vehicle sold: Mack Titan
Headquarters: Brisbane, Australia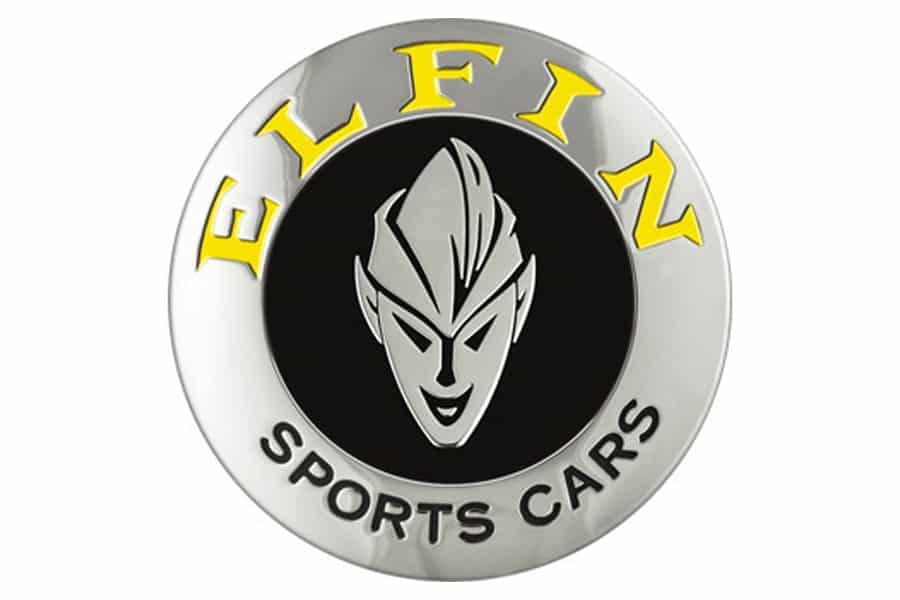 6. Elfin
One of the oldest sports car makers in Australia is also one of the most successful. Founded in 1957 by Aussie racing legend Garrie Cooper, Elfin currently produces two V8-powered sports cars along with the entry-level (but still formidable) T5 Clubman. The championship-winning brand is now owned by the estate of British racing driver Tom Walkinshaw, which also owns HSV.
At the Elfin Heritage Centre in Melbourne, meanwhile, one can bear witness to some truly classic Australian cars.
Founder/Parent Company: Garrie Cooper
Founded: 1959
Headquarters: Melbourne, Australia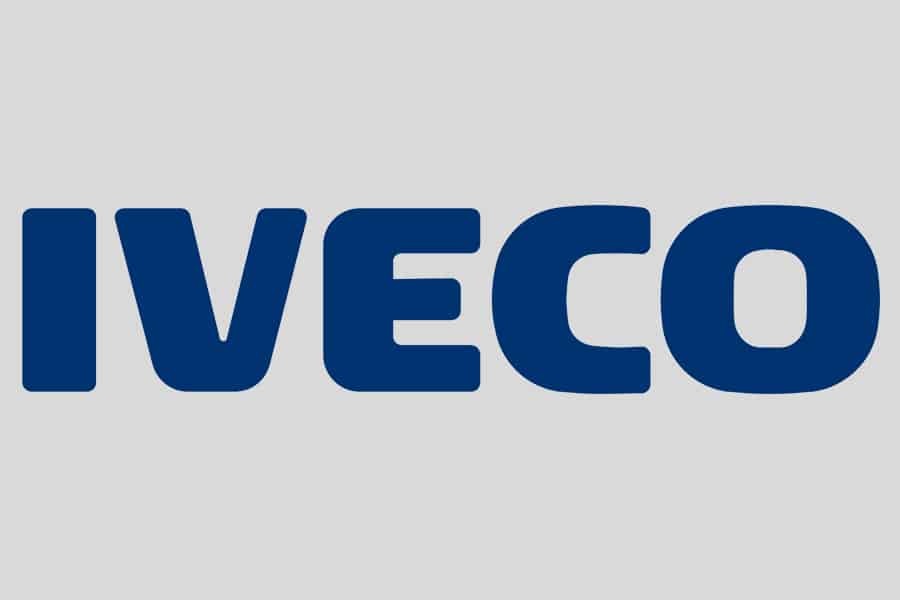 7. Iveco Australia
Representing the Australian division of an Italian manufacturer, Iveco Australia is—like its parent brand—a subsidiary of CNH Industrial. It's also the only semi-truck maker that doesn't produce an American branded semi-truck. What it does produce is the Iveco PowerStar, an impressive prime mover that's been dominating roadways since the late 1990s.
Founder/Parent Company: CNH Industrial and Iveco
Founded: 1975
Headquarters: Dandenong, Victoria, Australia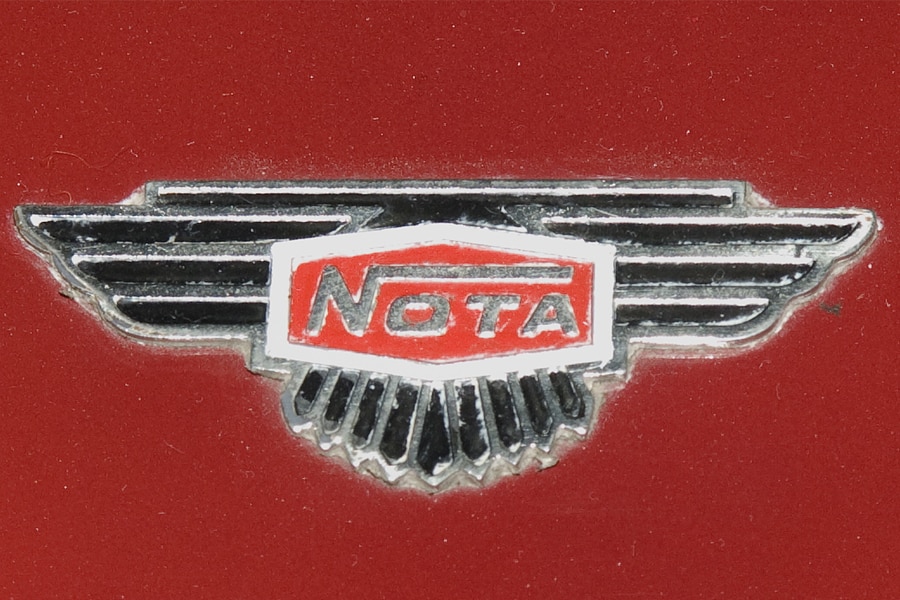 8. Nota Sports and Racing
An aircraft engineer named Guy Buckingham founded Nota Sports and Racing in 1952, introducing space-framed sports cars to Australia. To this day, the brand continues to build performance cars in Australia to customer specifications. The most recent masterpiece to emerge from Nota's workshop is the Nota Le Mans, a track-ready car that's also road legal.
Founder/Parent Company: Guy Buckingham
Founded: 1952
Headquarters: New South Wales, Australia
Non-Active Australian Car Brands & Makes
There are still a few iconic car brands and makes that remain integral to Australia's history, even if they haven't been manufactured for decades. If nothing else, automotive museum exhibits and car shows simply wouldn't be the same without them. Here are some of the best ones:
Australian Motor Industries – One of the earliest players in the game, AMI assembled a bevy of classic cars.
Rootes Australia – Formed on the heels of WWII, this Australian car brand was responsible for models like the Hillman Minx and Humber Vogue.
Australian Six – In production from 1919 to 1925, this historic automobile went by the following motto: Made in Australia, by Australians, for Australia.
Birrana – Two different eras of Australian racecar driving simply wouldn't have been the same if not for this high-performance brand.
Giocattolo – The eponymous model from this short-lived Aussie company took its name from the Italian word for "toy," and a number of its features from the legendary Alfa Romeo.
You'll also like:
Hypercar Vs Supercar – What's the Difference?
Top 10 Australian Car Websites & Magazines
Top Car Emblems Explained
General FAQ
What is the most popular car brand in Australia?
According to the most recent reports, Toyota Australia is currently the nation's most popular car brand.
Is Holden an Australian company?
Founded in Australia, Holden remains an Australian company that once manufactured cars on native soil. However, the company ceased production in 2017 and now imports its vehicles from plants in Germany, Canada, and the USA.
Are any cars built in Australia?
The year 2017 marked an end of a car manufacturing era for Australia, with brands such as Toyota Australia and Holden moving their production overseas.