Top Gear's 'Mad Scientist' Builds a Real-Life Bond Car with Working Gadgets
YouTube Mad Scientist Colin Furze is back at it and after a visit from the Top Gear crew, he's creating his own budget bond car. Just like any of his other projects, there isn't any cinema magic going on here. Furze outfits his Bond car with gadgets that actually work.
You'll also like:
Watch This Stunt-Car Driver Plough a Limo Through an RV
New Land Rover Defender Vs Ineos Grenadier: Will the Real Defender Please Stand Up?
The Jaguar E-Type is Being Reborn After 60 Years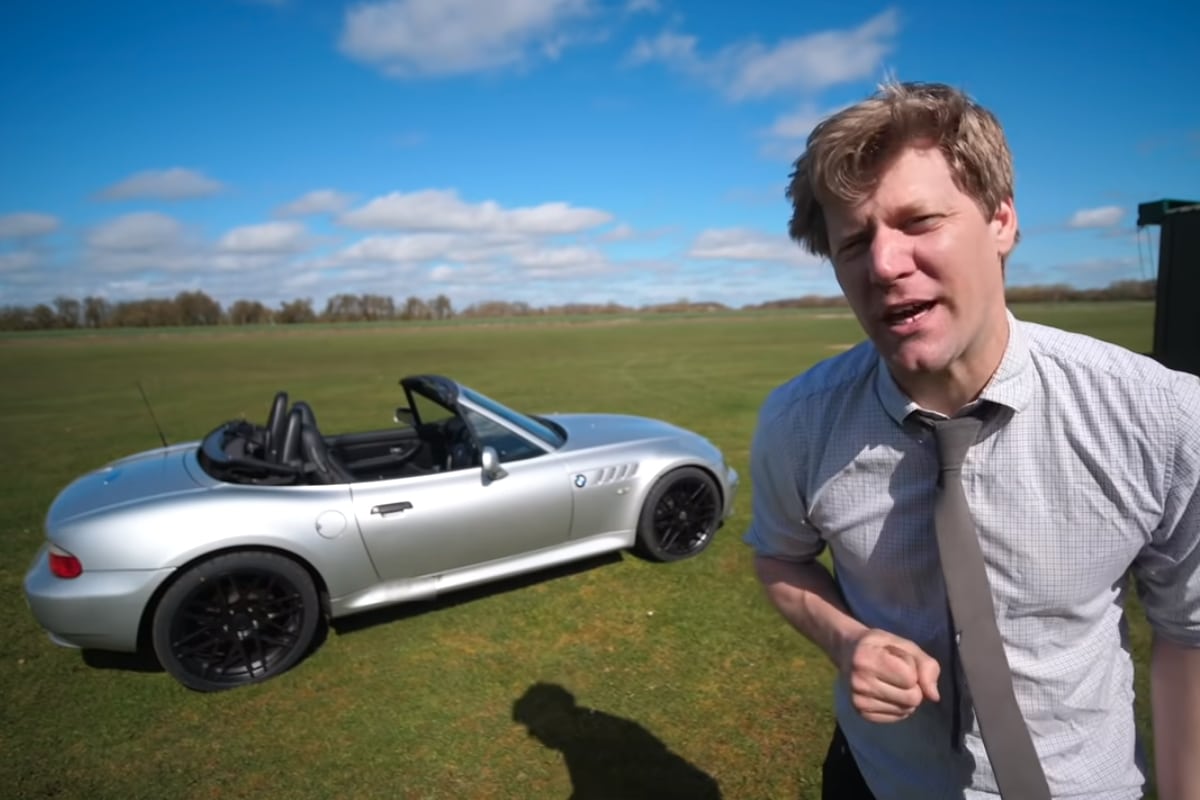 Furze started out with a BMW Z3 to create his ultimate Bond car. The first trick to go on display? Forward-pointing flame throwers. The fiery weapons actually worked well enough for Furze to roast a chicken well enough to eat. The car also has an internal camouflage system. By flicking a switch, a built-in smoke machine pumps out enough smoke that no one can see in to identify who is driving.
"Although it does make it a little tricky to drive with," admits Furze. Clearing the smoke out of the car is as simple as dropping the convertible top. And when you've got someone pursuing you, you can use airsoft guns built into the rear bumper. If you're shooting two low, a fifth wheel lowers down to raise the back end of the car so you can hit your target. The wheel also lets you turn the car to the right or left (later in the video, that wheel served well for fitting into a tight parking space). The final gadget is an oil slick that shoots out oil onto the rear wheels, letting you more easily drift as you escape any pursuit.
But what would a Bond car be without a secret button? For Bond, the secret button in the gear shift was for an ejector seat, but for the Furze car, that secret button ejects a biscuit from the disc player. You have to love Furze's ingenuity. Sure, it may not be too helpful for the superspy (with the exception of the oil slick and the flame thrower), but as far as entertainment goes, it's spot on.
You'll also like:
Watch This Stunt-Car Driver Plough a Limo Through an RV
Ford Unveils Custom F-150, Bronco and Mustang Mach-E GT
The GT of Utes – The New VW Amarok Walkinshaw Series