Interview With James Bond Spectre Stunt Driver Mark Higgins
The job title "rally/stunt driver" has to be one of the coolest occupations in the world. Especially when you're Mark Higgins; the stunt driver lucky enough to drive the gorgeous Aston Martin DB10 featured in the latest action-packed James Bond film "Spectre". During his recent visit to Sydney Man of Many got a chance to speak with Mark about cars, driving and James Bond.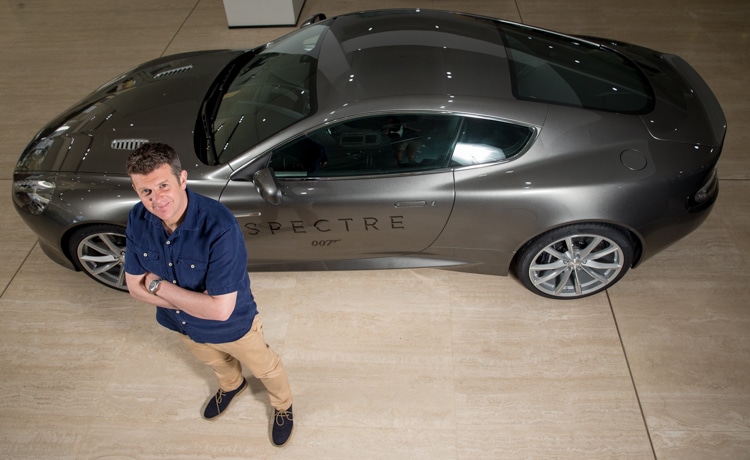 You've had a long and illustrious career as a rally driver. How did you first get into driving professionally?
With the rallying it's something that I've always wanted to do as a kid. My parents rallied as a hobby, before me. My dad was a great driver. My grandparents rallied. We were living on the Isle of Man which is a massive motor sport mecca with the Isle of Man TT and everything, rallying that was my dream. I was lucky enough at the age of twenty to go professional as a rally driver and I've worked with cars ever since.
From rallying to stunt driving for film. How did you go from one to the other?
It all came about really; I'd done quite a few TV bits, like Top Gear and Fifth Gear and programs like that in the UK and the opportunity came out with Ben Collins actually, a friend of mine, the old "Stig". He was working on Quantum of Solace, he had been asked to do that and they wanted somebody to do a gravel scene coming down the quarry section of the car chase. We had worked together before and obviously a rallying background in driving on gravel was very useful, so I got involved in that and that was the start of my Bond relationship.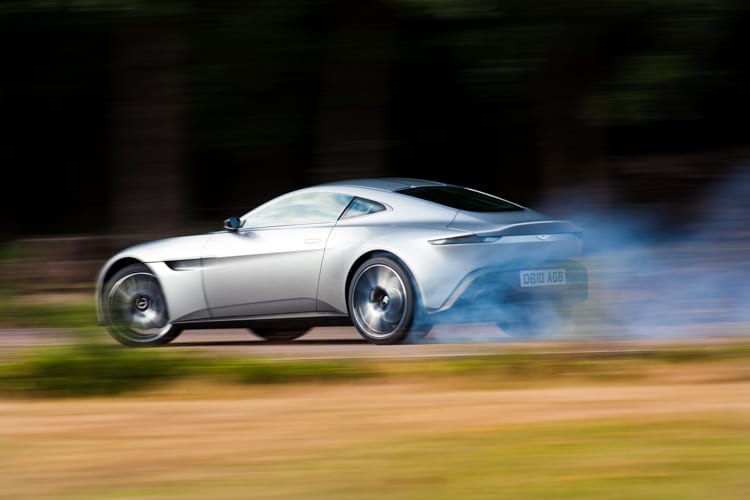 It's quite a dangerous sport. Have you had many car accidents throughout your career?
In rally, I have. I mean, I remember being told if we don't have one big one a year, then you're not trying. I used to have a few. I'm getting better now, I was a young driver. To learn your apprenticeship, I wouldn't like to find out the money spent on cars.
You weren't the driver who put the car into the Thames in Casino Royale, the DB9?
No, I didn't do Casino Royale. There was one on Quantum as well, wasn't there, that went into Lake Garda. That wasn't me, not guilty.
Physically, in stunt driving and rallying driving, do you need to keep in shape? Have you had any major injuries?
Yeah, I've broken my back in rallying and I've had a few injuries. I'm into motorbikes but I'm not very good on two wheels and I've had plenty of injuries there. Yeah, you do. You're physically fit, you're mentally fit and obviously the older you get, you have to keep on top of things a little bit more. It's very difficult with all the travelling but when you're on the film it's quite good because all the guys are all proper physical stuntmen most of them; getting thrown down stairs and things. I don't do any of that. It's a good opportunity to get into a routine to train. But the biggest problem with our career or jobs is we do a lot of travelling and as you know travelling around is not great for trying to do long haul flights, jump in a gym and then do your weights. Then with rallying as well, you are sat down in a car. Trying to find that time, is a struggle but very important.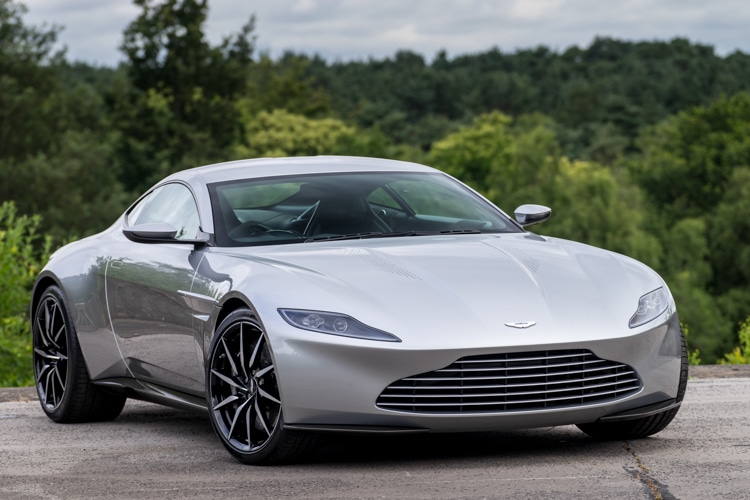 When filming Spectre, what was is like to drive the Aston Martin DB10?
It's a really cool thing to be in a car that there is only ten of in the world. The car was built, obviously, especially for the film. It's nice to drive a car that you know is going to be quite iconic, I think, for years to come. So it was pretty special really because we got involved with the development of the car through testing. You became quite a big part of the whole Aston Martin feel of the James Bond film really. I think to be in the car; very special.
Have you always been a fan of the James Bond franchise?
Yeah, I remember going to watch it with my dad. Watching Moonraker, I must have been about eight years old then and I think I have always watched the James Bond films ever since. I never, ever thought I would be involved in a film, let alone driving the James Bond car as James Bond. The nearest I'll ever get to James Bond, believe me.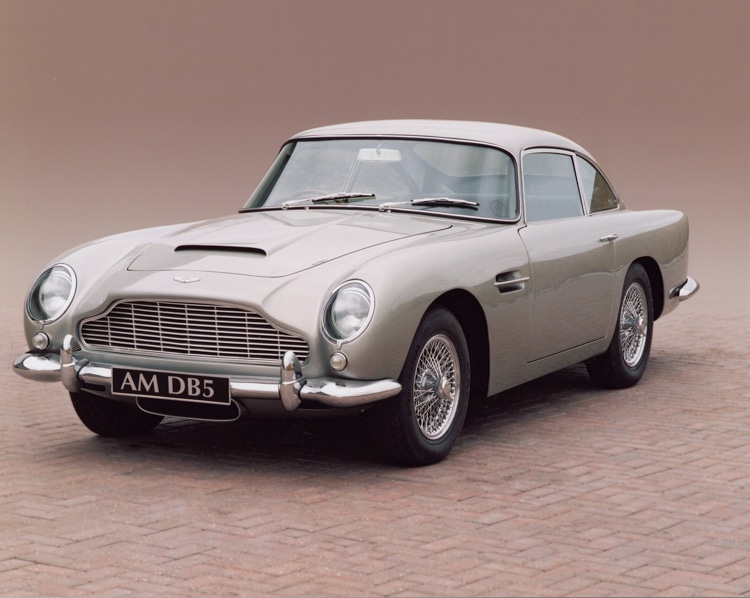 Apart from the DB10 in Spectre, what is your favourite Bond car of all time?
I think the DB5 is beautiful. I've driven that a few times and it, again not for its performance, it's just very, very iconic. I remember the toys that we had; a little Corgi DB5 as a kid, so to still have the car around in the films now and it still be a very classic looking car, I think it has to be one of the all-time greats. I've drove the Lotus as well which was a bit of a strange one; the one that went in the water. But if I could take one home, it would have to be the DB5.
Have you got any predictions for which actor that you would like to do the stunt driving for in the next film, given that Spectre may be Daniel Craig's last Bond film?
Yeah, well I'm hoping that Daniel comes back and does another one. No, I want somebody to come back whose about five foot ten, got dark hair and my body shape. That's the most important thing for me. I've no idea, there has been so many rumours put around of who it could be and Bond normally throws a bit of surprise in terms of who they actually put in, so we will be the last ones to find out. I really hope Daniel comes back. I think he has done a great job so far and people know associate him as Bond which is important.
To Witness Marks stunts for yourself, check out James Bond Spectre 007's Latest Mission Now Available on Blu-ray