2018 Honda CB1000R 'Neo Sports Cafe' is a Guaranteed Head Turner
Written in Partnership with Honda Motorcycles.
Sometimes to offer the best in class, you have to strip things back to show off their raw beauty. That's what Honda did on the new 2018 CB1000R, which combines aggressive Sport Naked-Streetfighter underpinnings with what the brand is calling a 'Neo Sports Cafe' aesthetic. The result is a retro-industrial head-turner equipped with plenty of modern flourish, and the perfect ride for daily commutes or weekend get-togethers alike. Less is more, as many wise men like to say, and Honda's newest road warrior duly abides.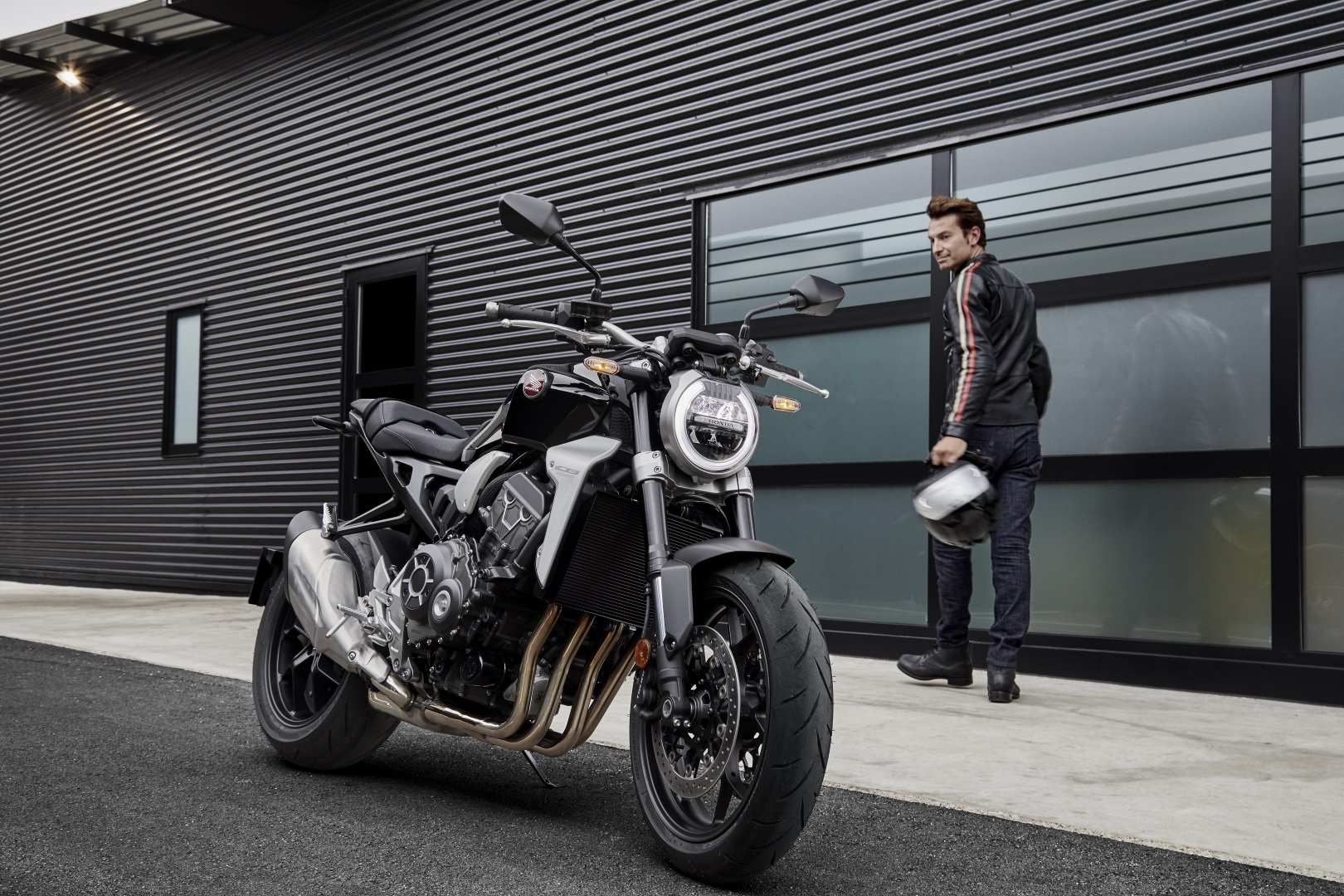 When crafting the CB1000R, Honda aimed to put the "lean" in "lean machine". To achieve more with less, the brand increased vital performance metrics while trimming away at certain aspects of the bodywork. Well, mission: accomplished. Not only does the bike now generate 16% more power out of its four-cylinder engine, but it shaves 11.3kg off the previous outgoing model. Also featured is a 5% increase in torque through the mid-range, as well as a 4% gear reduction. Thanks to those touch-ups and more, the bike is an absolute champion of form and functionality, as notable for its compact style as it is for its steadfast power and speed.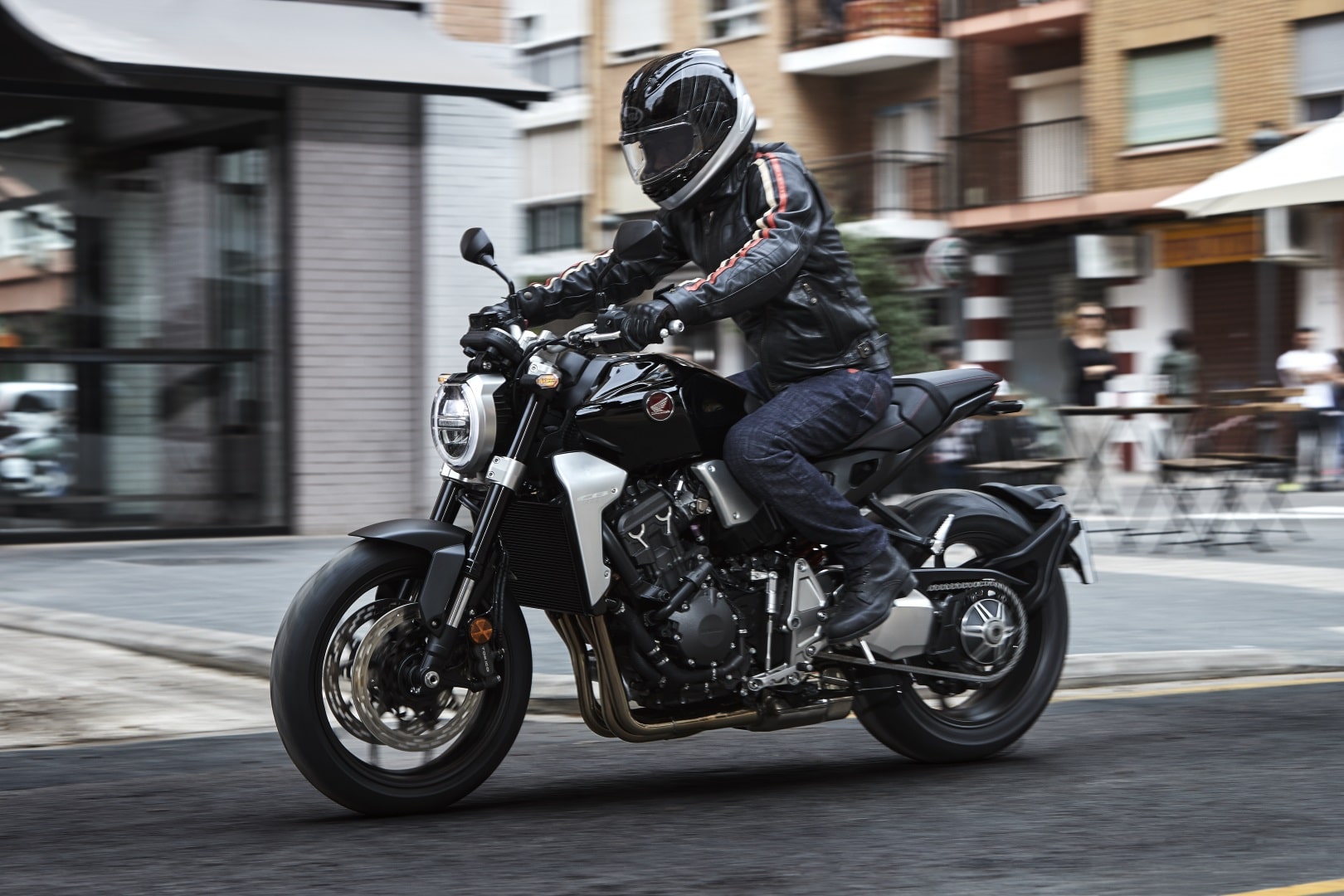 Speaking of power and speed, the CB1000R comes equipped with a re-tuned four-cylinder engine that was lifted straight out of the CBR1000RR model. As mentioned, the engine discernibly improves upon previous instalments in all the right ways, particularly when operating in the 6-8000 rpm range. Also featured is a higher valve lift, a 44mm diametre throttle body, and a revised combustion chamber. Meanwhile, a new airbox delivers smoother airflow into the engine. The bike also hosts improved gas flow through the cylinder head.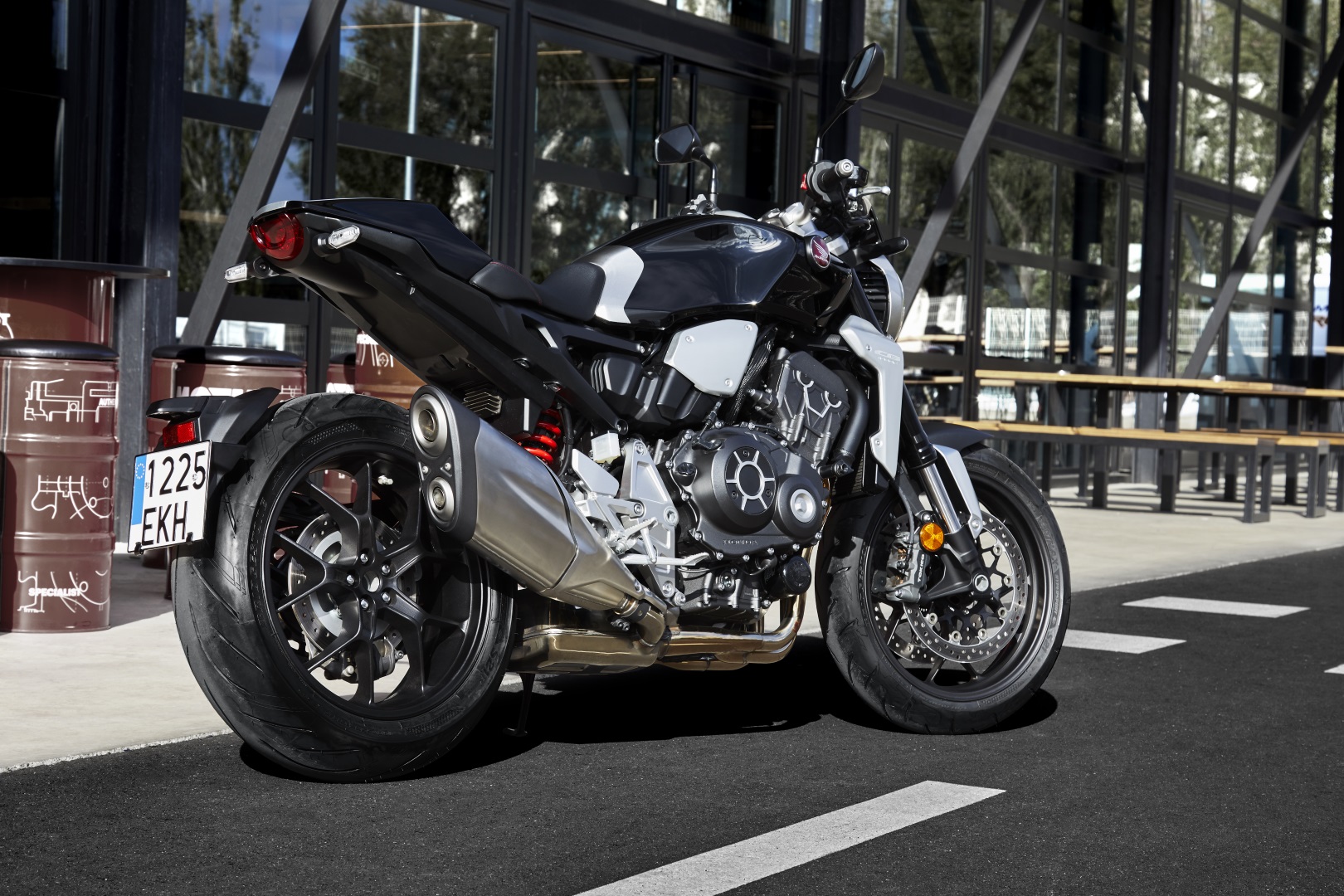 Along with the boost in power comes a bevy of riding options. More to the point, the bike offers 3 riding modes, each of which combines the bike's power, Engine Brake (EB) and Honda Selectable Torque Control (HSTC) to varying effect. RAIN mode utilises the lowest power setting along with medium amounts of HSTC and EB, focusing moreover on driver safety. In STANDARD mode, the bike employs a middle setting for power, HSTC and EB alike. Kick things up a notch and you're in SPORT mode, which dutifully summons the CB1000R's sport naked roots. In other words, SPORT mode uses the highest power settings and lowest levels of HSTC and EB, thereby channeling 100% power through all six gears and delivering max torque at all throttle positions with minimal interferecne from the HSTC. In USER mode, riders can choose between the 3 settings for each parametre (i.e. power, HSTC and EB), and even save settings for future use.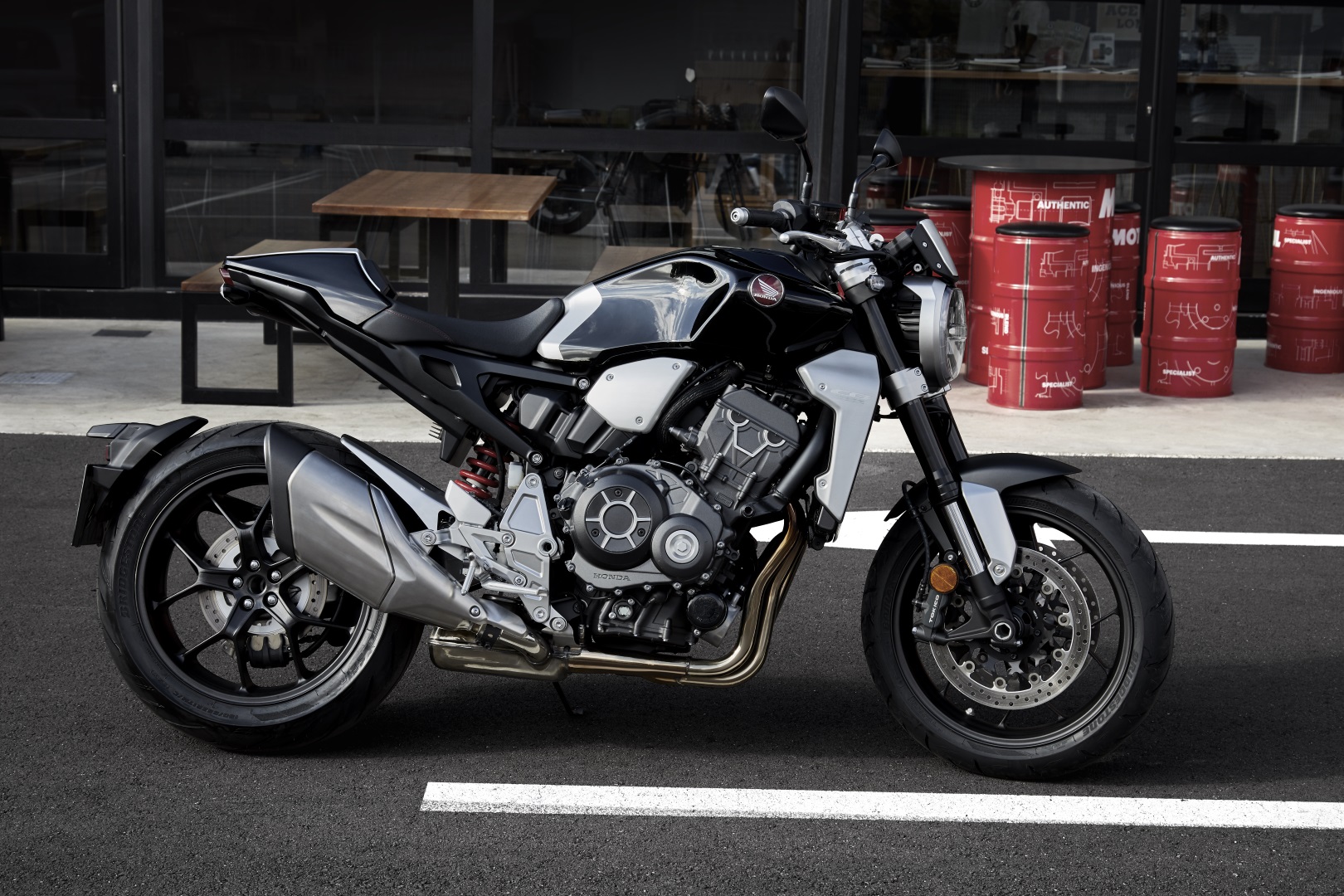 Further distinguishing Honda's latest from the standard naked fare is a trapezoid silhouette and box section mono backbone steel frame with adjustable Showa suspension at the front and back. The wheelbase is now 10mm longer and lighter than the previous outgoing model, and the crank centre 5mm higher. Thanks to the adjusted crank centre, the bike delivers greater side-to-side agility. Meanwhile, the headlight can is smaller and so is the swingarm, making way for a sculpted aluminium tail with under-slung pillion hold hands. Additionally featured on the chassis are radial-mount front brakes, ABS and a 190-section rear tyre. Indeed, the new design isn't so much smaller as much as it is tighter, and simultaneously more relaxed than previous models. That's in part due to a 'natural crouch' in the rider triangle, arrived upon by way of aluminum handler bars positioned 12mm wider and 13mm higher than the previous outgoing model. The seat height is also now 5mm taller.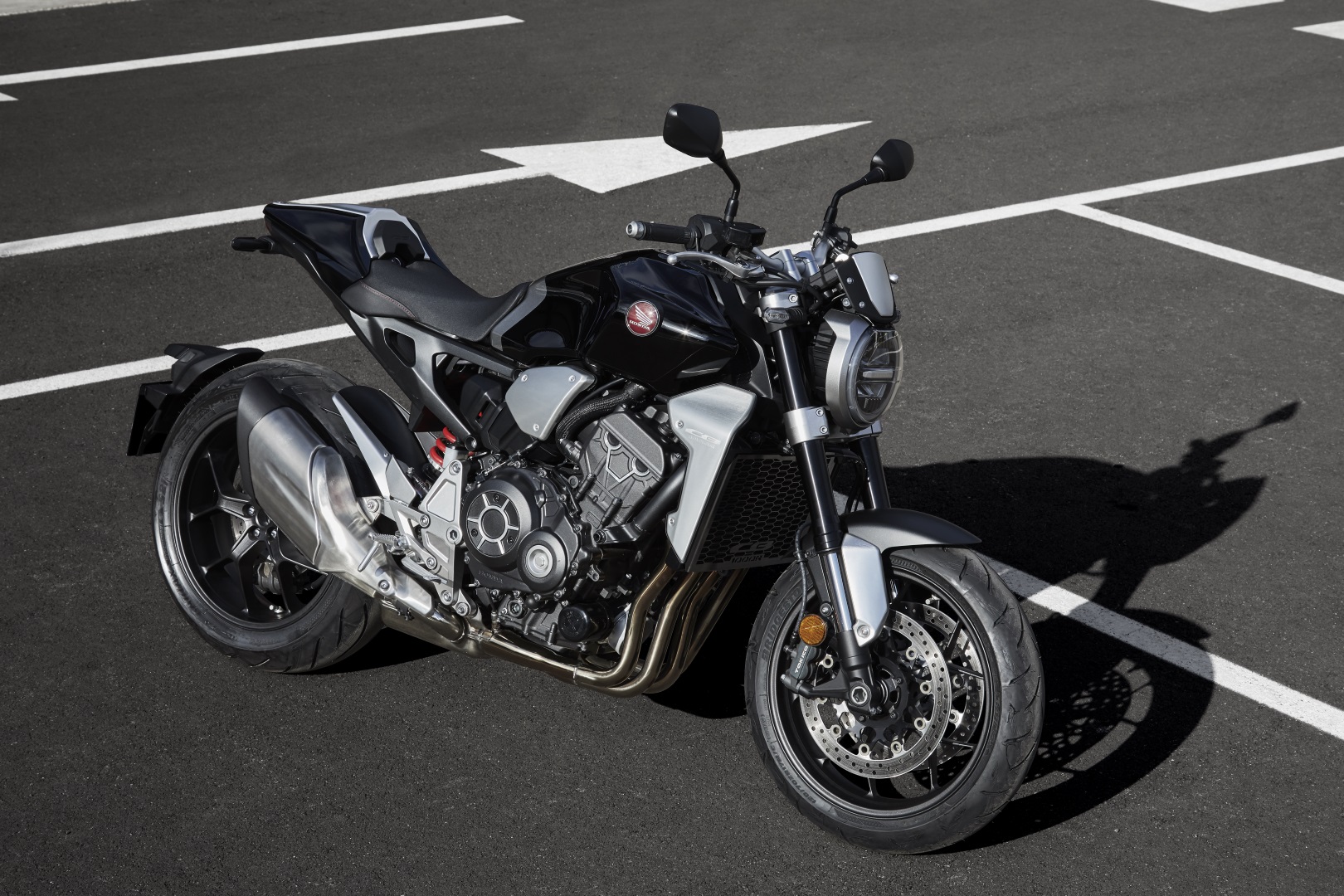 Almost entirely absent from the 2018 CB1000R's bodywork is any plastic. In fact, the bike only has 6 six exterior plastic parts. Instead, the bike touts eye-catching metal finishes, a machined engine case, a burnished aluminium radiator shroud and airbox cover, and a painted flangeless steel metal tank. At the front of the bike is a round LED headlight with a horsehoe-shaped light ring and two-bar light signature. At the back is a semicircular light bar, which fills in when the brakes are hit. Put it all together and you have a symphony of parts, brimming with excellency at first glance.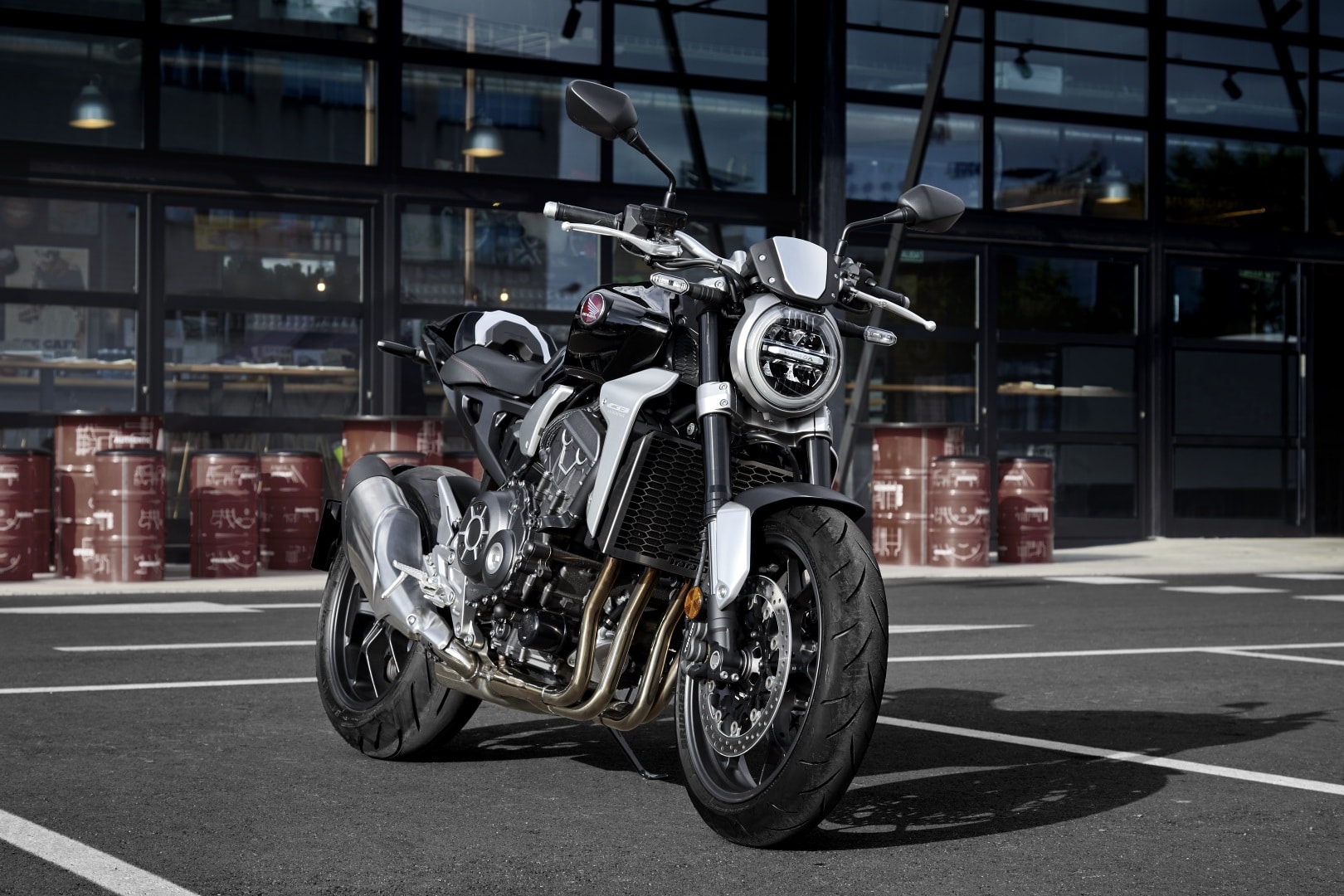 Between its lighter body, sleeker design and improved performance metrics, the Honda's Neo Sports Cafe is simply dripping with allure. As a retro beast, the bike exudes a certain timelessness as it cruises through any given urban or suburban terrain. However, the CB1000R is additionally fortified by thoroughly modern engineering, and no shortage of minimalist philosophy. In turn, it delivers the best of all worlds, remaining, sharp, streamlined, powerful and ergonomic at once. Kick this baby into gear to hear the distinct, guttural howl of its 4-2-1 exhaust, and then hit the road in true style.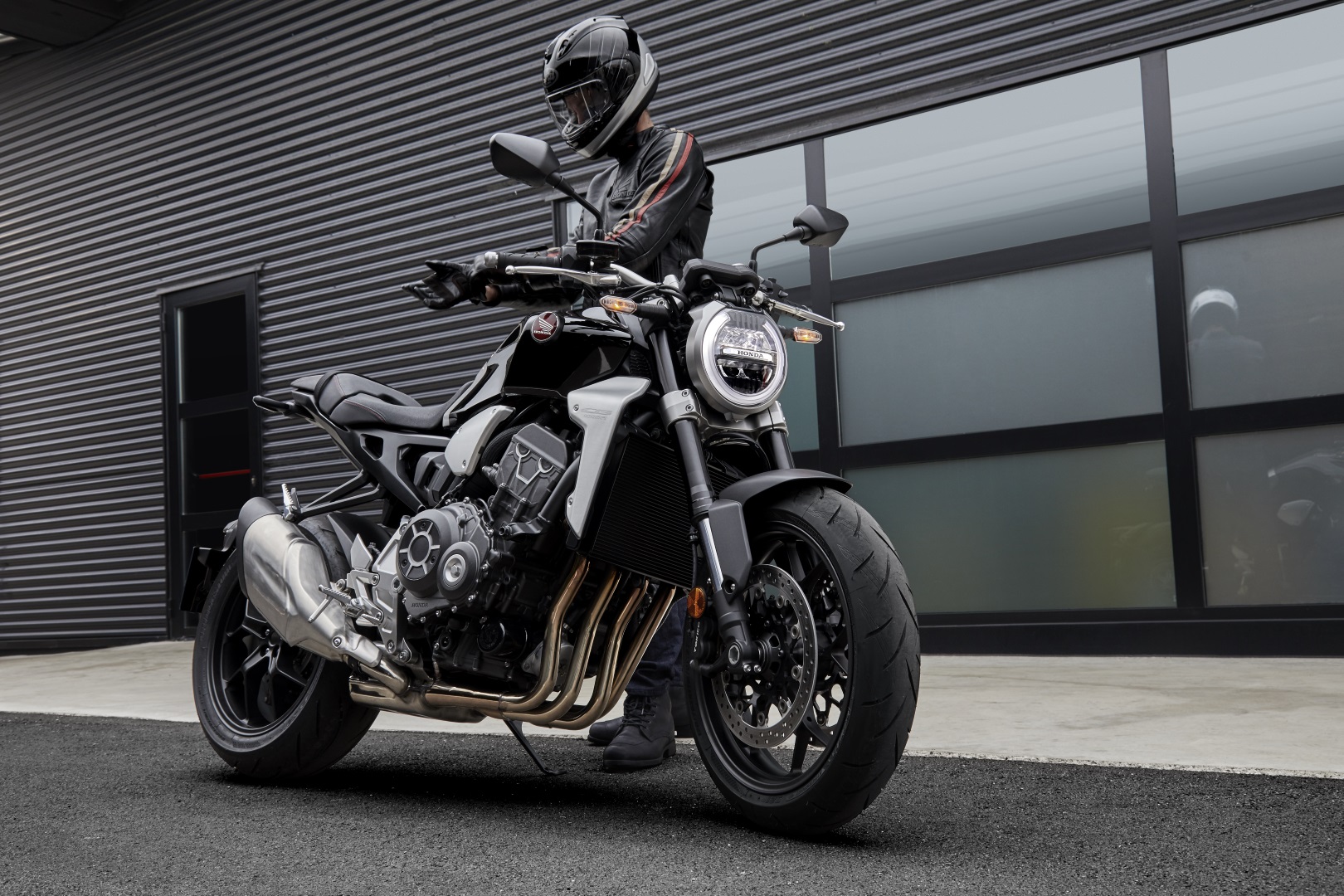 Expect heads to turn and jealous eyes to be cast in your direction. Odds are you'll barely notice as you go zipping past the morning traffic. The MLP of the 2018 Honda CB1000R is $16,499.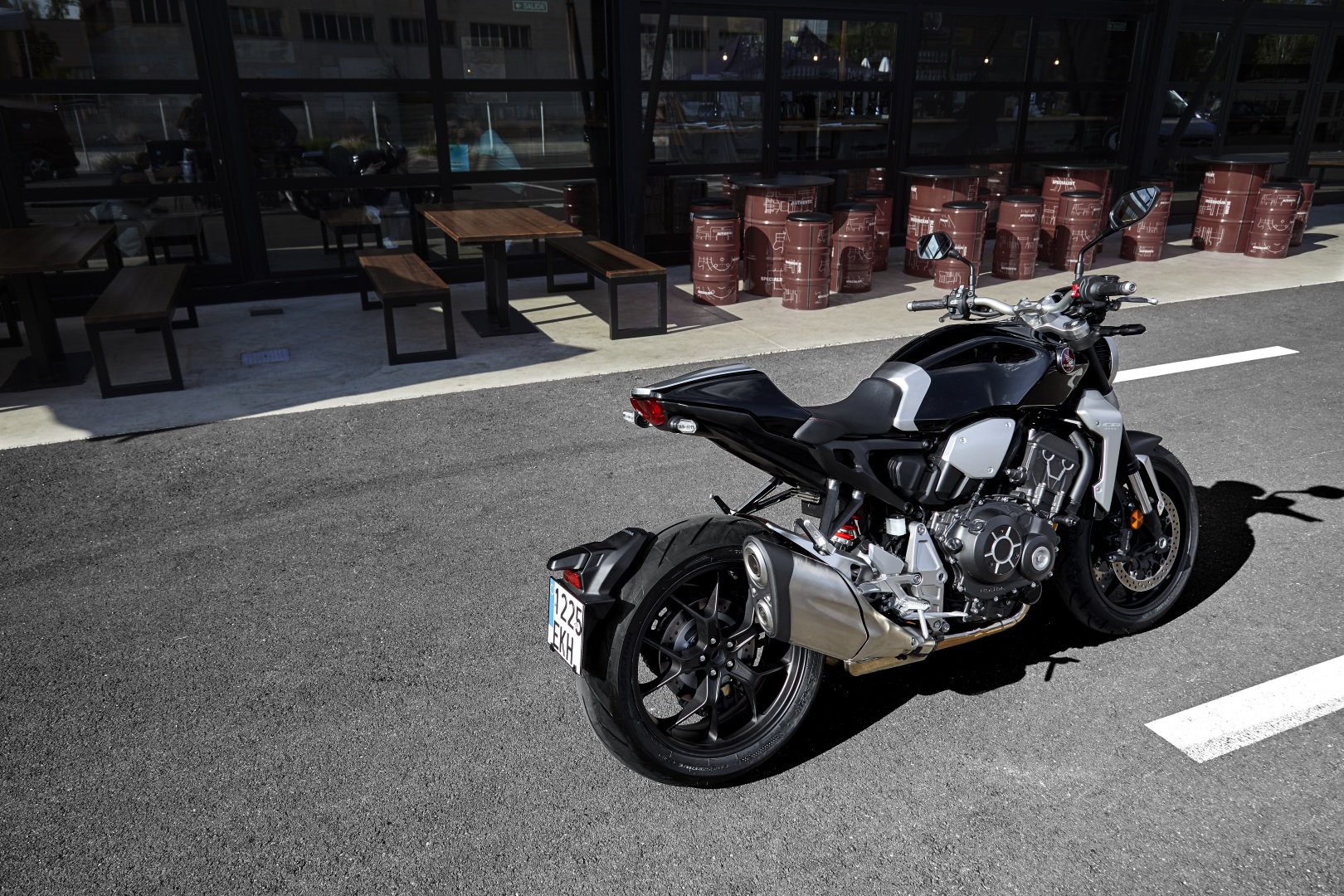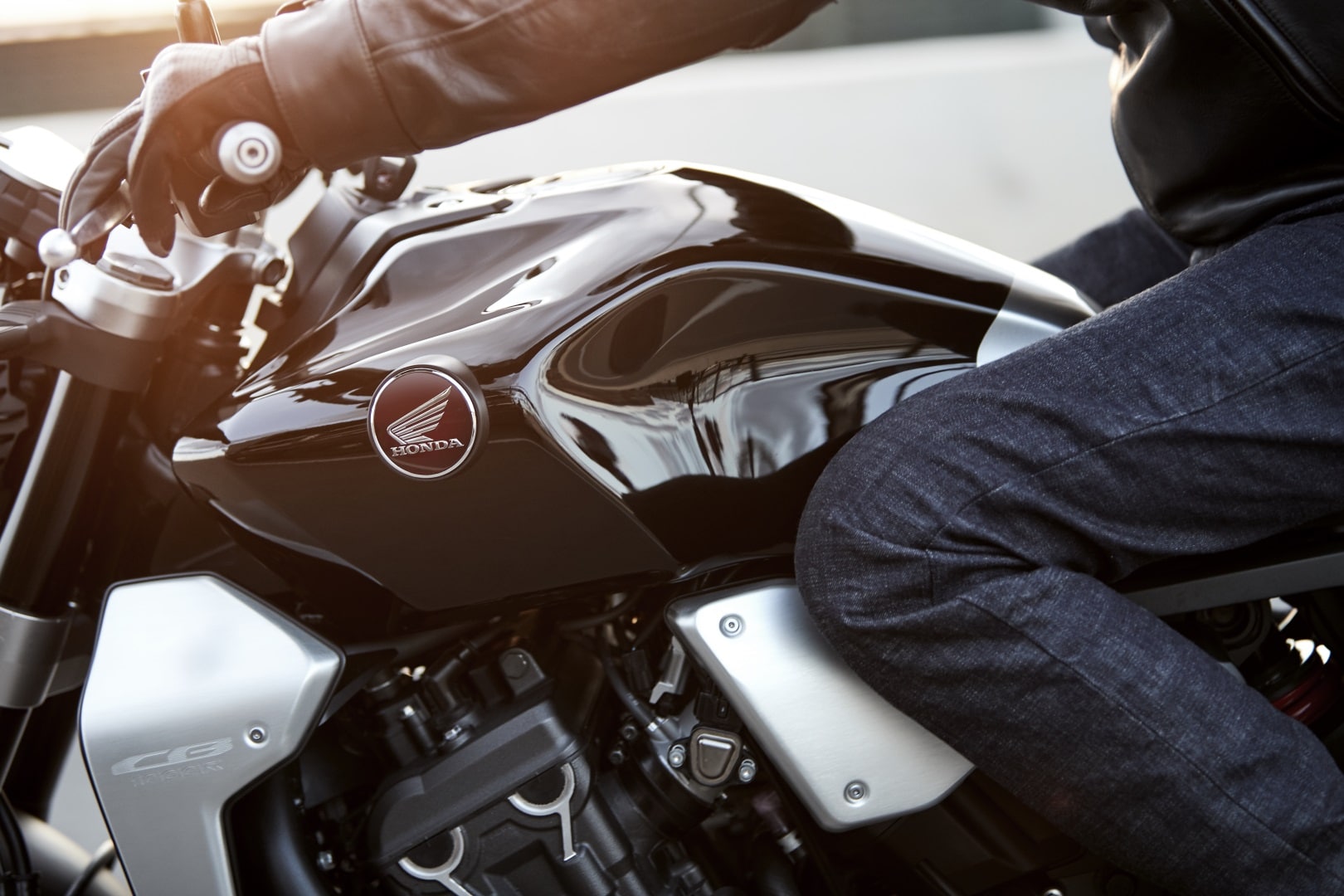 You'll also like:
2018 Indian Scout Bobber Jack Daniel's Edition