DOT-approved and ready for action, this custom Batman motorcycle helmet looks like it stepped right off the big screen. Each one is professionally crafted by an Etsy artisan, who makes them to order and sells them at ~AU$437.23 a pop. Don't mistake this Batman helmet for your average knock-off, either. Constructed from quality fibreglass, it touts a truly authentic design, comes equipped with a flip-up exterior, and features LED lights at either side.
If the words "Batman motorcycle helmet" get you excited, then this right here is your dream come true. Throw one over your head, hop on your bike, and prepare to cruise the streets like a modern-day superhero.
How to Buy a Batman Motorcycle Helmet
Currently for sale on Etsy (click here to buy), the Batman motorcycle helmet comes available in five different sizes. Not only that, but you can choose which colour you'd like for the LEDs. And if you're just not feeling the Batman design, the seller also offers Predator helmets, complete with dreadlocks. Black Panther helmets, Batman helmets in red, Deadpool helmets, and others are likewise available.
What's more, this Indonesian helmet artisan is so open to the customised experience that he or she is happy to take requests.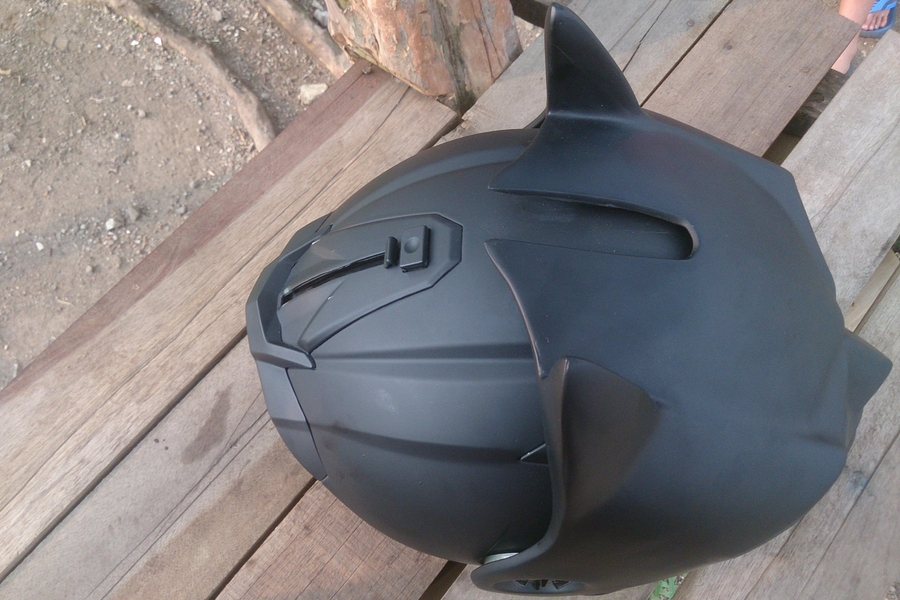 Should you take the plunge and order a Batman motorcycle helmet, prepare to demonstrate a little patience. Each one takes about 21 days to make and then another 14-21 days to arrive at your door (depending on which shipping service you choose). But the best things in life are worth waiting for, and this impeccable helmet is no exception.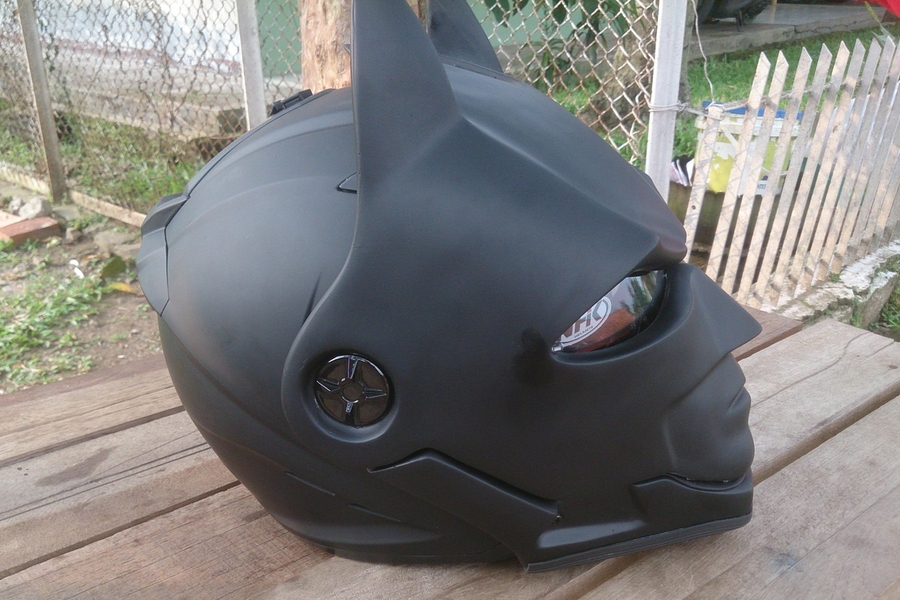 In today's fanboy culture, there's a tendency to get a little too wrapped up in superhero fantasy. However, we think the Batman motorcycle helmet looks sleek enough to stand on its own as a cool helmet, period. Sure, it's most likely aimed at all the Batman fans out there, but pretty much anyone can enjoy it.