INTERVIEW: BMW Motorrad's Dr Markus Schramm Talks Evolution and the R18's 'Enormous' Future
It's no secret that 2020 has been economically tough on some industries. It might come as a surprise then that motorcycles, and BMW in particular, have gone the other way entirely. Whether it be a forced re-evaluation of travel options, more free time in peoples calendars, or just a bit of self-care, the motorcycle industry has been the silver linings for a pretty grim year.
BMW Motorrad has long been a cult brand in Australia, largely hinging on the success of the legendary GS adventure series. As you have probably noticed, times have changed in the last decade, and they have been producing some very exciting new bikes. BMW Motorrad is more than just an adventure bike builder, and with their new lineup, they're here to prove it. We recently got the opportunity to talk with the head of BMW Motorrad, Dr Markus Schramm, to discuss the new R18, M 1000 RR, 40 years of GS and the what lies in store for the famous marque.
You'll also like:
INTERVIEW: Robert Whittaker – The Fighter, Family Man and Gamer
Harley Davidson Debuts 2020 Adventure and Street Fighter
Kingston Custom 'Spirit of Passion' Adds Kidney Grilles to the BMW R 18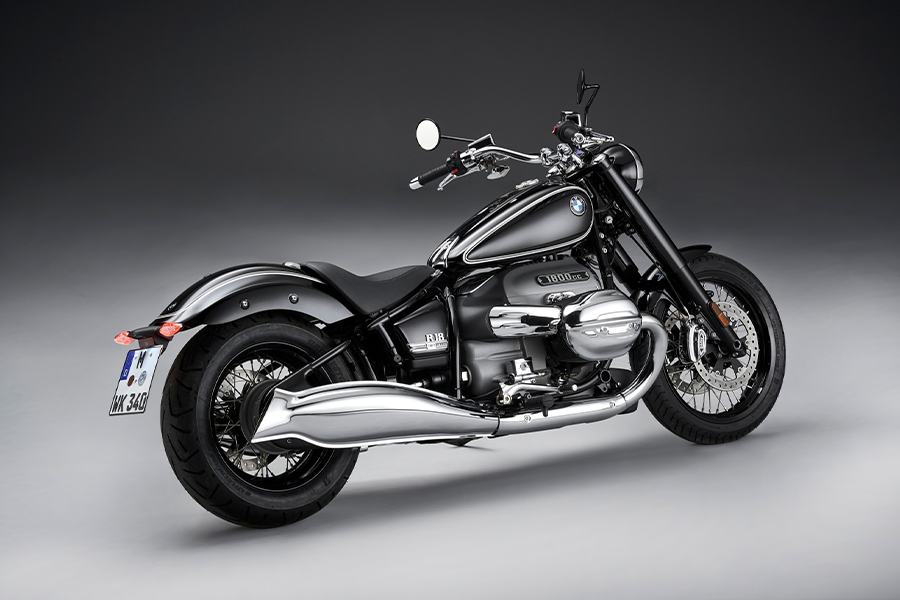 R18 – Berlin Beauty
The R18 is BMW Motorrad's first cruiser and its full of character. This show-stopping steed is one of the most impressive design pieces to roll out of their Berlin garage. Based on a stonking 1802ccm boxer twin, this Motorrad street cruiser is nothing short of stunning. So stunning, that Dr Markus himself is the first customer to own the new beauty. "The market potential is enormous", he stated excitedly. With around a quarter of a million cruisers sold each year, that excitement seems more than justified if BMW wants to dip a toe in the cruiser pool.
While some early punters have tried to pigeonhole what the R18 customer will look like, Dr Markus is quite open-minded about the bike's potential. "We invested a lot of money in the R18 towards customising, we have a lot of accessories available", and with custom motorcycle builders like Roland Sands already playing with the R18, it seems BMW's new creation could fast become the quintessential platform for two-wheeled creatives.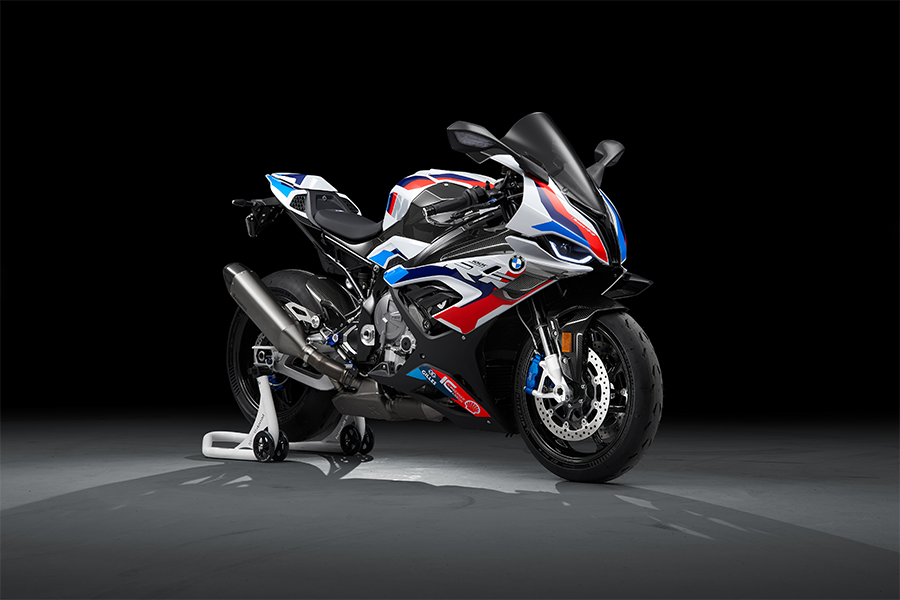 M 1000 RR – The first 'M' Bike
When Dr Markus took over BMW Motorrad, it was always his intention "to get more involved in motorsport". Yes, we saw splashes of M Sport branding available as options, but we had yet to see a dedicated "M" bike. That was, of course, until the M 1000 RR came along.
Based on the infamous S 1000 RR, the M 1000 RR takes the platform to world Superbike levels. With 156 kW (212 hp) at 14,500 rpm and a wet weight of 192kg, you can see what all the homologated fuss is about. So much fuss that all 25 units of Australia's allocation were snapped up in record time.
We asked Dr Markus if the new M 1000 RR was just the beginning of an M bike invasion, and he coyly asserted "we have a lot more, let me say, powerful ideas in this area".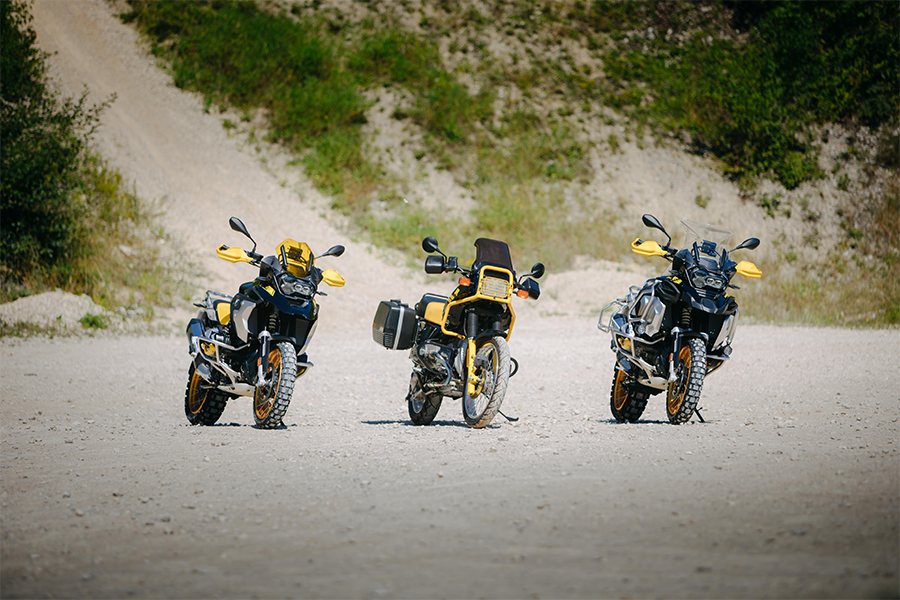 40 Years of GS
"The GS was really the start of one of the greatest success stories in the global premium motorcycle market". With over 1.2 million GS model sold globally, it's hard to argue with that sentiment. Australia's adventurous landscape has long been the playground for the GS series, and with October sales up over 18 per cent, it looks like that romance is going to continue well into summer.
In 1980, the R 80 G/S was the culprit that iconised the touring enduro market. In the 40 years since, we've seen hundreds of new models travelling millions of kilometres bearing that famous GS designation. To commemorate this special birthday, BMW Motorrad is celebrating with the launch of four special editions – the F 750 GS, F 850 GS, F 850 GS Adventure, and R 1250 GS. The anniversary models feature the iconic bumblebee black and yellow colourway that was popularised by the legendary R 100 GS, adding a touch of retro flair to a very modern package.
When asked if the GS series could be one of the future segments to receive a dedicated M bike, he chuckled: "We excluded the cruiser segment and the touring segment, so you can imagine what is left". An M 1250 GS? Bring it on.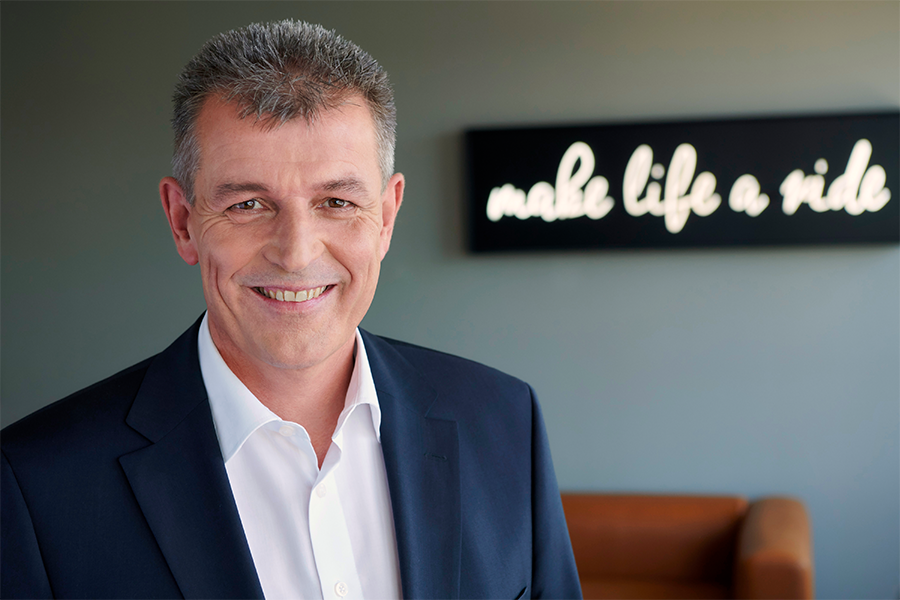 Future of Motorrad
Whenever you start forecasting vehicles decades in advance, it's not a matter of if electric models will exist, but how many. When asked about the topic, Dr Markus was quite analytical: "it is very clear to us that electric mobility will be of great importance in the future of motorcycling, especially in the area of urban mobility… not only thinking of classic scooters but also alternative modern, emotional products". But while electrification could be creeping into urban mobility, we wouldn't expect to see a GS or Sportsbike rocking a battery pack anytime soon: "I'm convinced that both electric and internal combustion engines will exist together for a very long time".
You'll also like:
INTERVIEW: Robert Whittaker – The Fighter, Family Man and Gamer
Husqvarna Svartpilen 125 is a Pint-Sized Powerhouse
The Tron Motorcycle Bike is Real and Street Legal