Ace Marks is Changing the Way We Buy Men's Dress Shoes
In Partnership with Ace Marks
Bolstered by years of experience and two of the most successful Kickstarter campaigns in footwear history, Ace Marks launched in 2016, and has experienced meteoric growth in the time since. Like a number of the best modern-day brands, this one delivers top-shelf quality at previously unattainable prices. To achieve as much, Ace Marks works hands-on with a 4th generation family of Italian artisans, maintains a direct-to-consumer business model, and doesn't offer styles or sizes that customers don't actually want. It's then no wonder that the brand is able to sell $600 luxury footwear for under $300 instead. Put simply, Ace Marks is changing the way we buy men's dress shoes.
The industry experts behind Ace Marks first conceived of their business plan as early as 2012. That was the year they realised men basically had three choices when it came to buying dress shoes. The first choice was to purchase cheap shoes of low quality. The second choice was to throw down a little more cash for what ultimately amounted to a cosmetic upgrade. Last but not least, consumers could spend an outrageous amount of money for a pair of artisan-made, world-class shoes. It just didn't seem fair.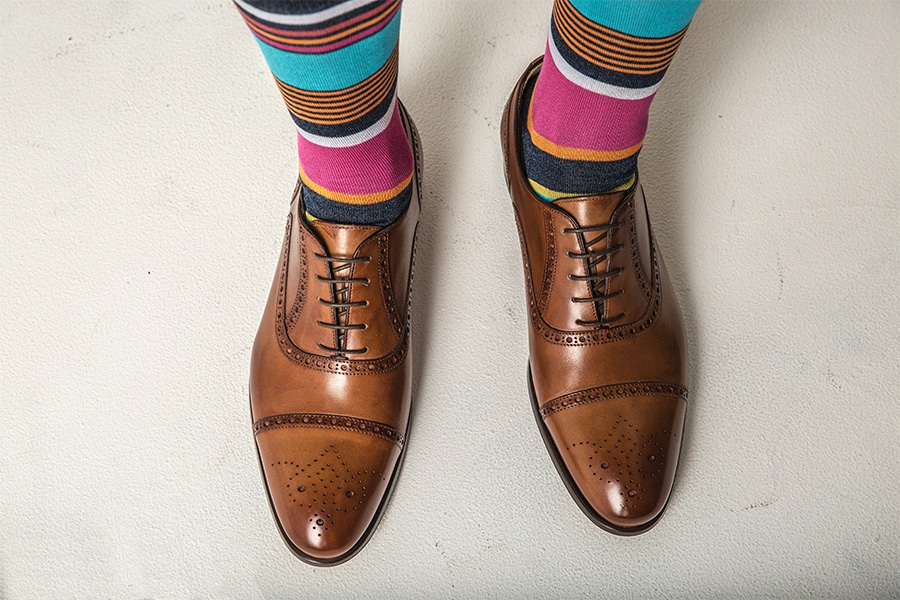 In response, Ace Marks tirelessly developed a direct-to-consumer business model. What they ended up with, however, is much more elaborate in scope. Specifically, Ace Marks has established a bona fide community-based approach, crowdsourcing new models and holding massive pre-order events. In turn, the brand doesn't get stuck with tons of overstock or unpopular inventory, two things that commonly drive up operating costs.
As for the dress shoes themselves, they're nothing short of extraordinary. Hand-crafted by 4th-generation Italian artisans, each pair of these stylish-yet-professional dress shoes hosts world-class materials like full-grain calfskin uppers, calfskin lining, and memory foam insoles. They're also hand-dyed and hand-burnished by a master craftsman, during a process that takes hours and creates both remarkable distinction and rich colour. Thanks to Blake Flex construction, the shoes are lightweight, flexible, and supremely long-lasting. Additionally featured is a proprietary Ace Marks last, which follows the foot's natural curvature, reduces pressure points on the ball and heel, and delivers all-day comfort.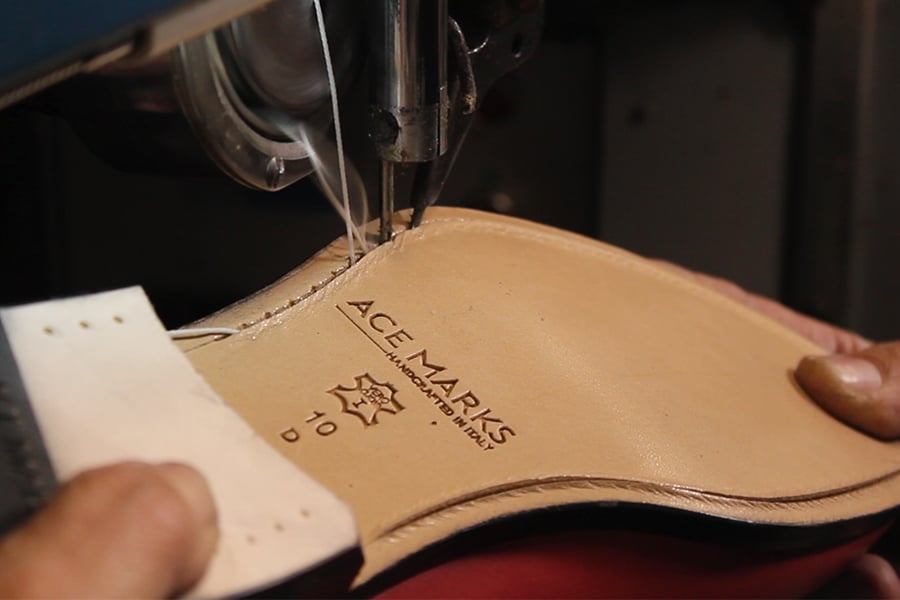 Over on the Ace Marks website, one will find a tight selection of classic footwear, including monkstraps, Oxfords, wingtips, loafers, and luxury sneakers. Speaking of those luxury sneakers, they're top of the line, and hand-crafted in the same Italian factory where all the other action goes down. Featured on the sneakers are brand mainstays like full-grain calfskin leather uppers and lining. That's joined by a pillow-padded tongue and collar, removable shock-absorbing insoles, stitched rubber outsoles, and waxed laces. At the nearest luxury retailer, these sneakers would cost around $400. At Ace Marks, they cost under $200. It's also worth noting that the brand offers a stellar range of premium accessories, such as belts, bags, socks, and shoe care products (polish, brushes, etc).
While most luxury retailers are spending their money on mark-ups, expenses, overstock, and middlemen, Ace Marks deals exclusively with business overhead and production costs. Furthermore, the brand is constantly engaging with its own community of buyers, thereby inviting participation and streamlining supply in the same breath. As if all that weren't enough, Ace Marks offers a buy-back program, where they take back worn pairs, issue a $60 credit toward a future purchase, and then donate the used shoes to help struggling men rejoin the workforce. Needless to say, these guys thought of everything.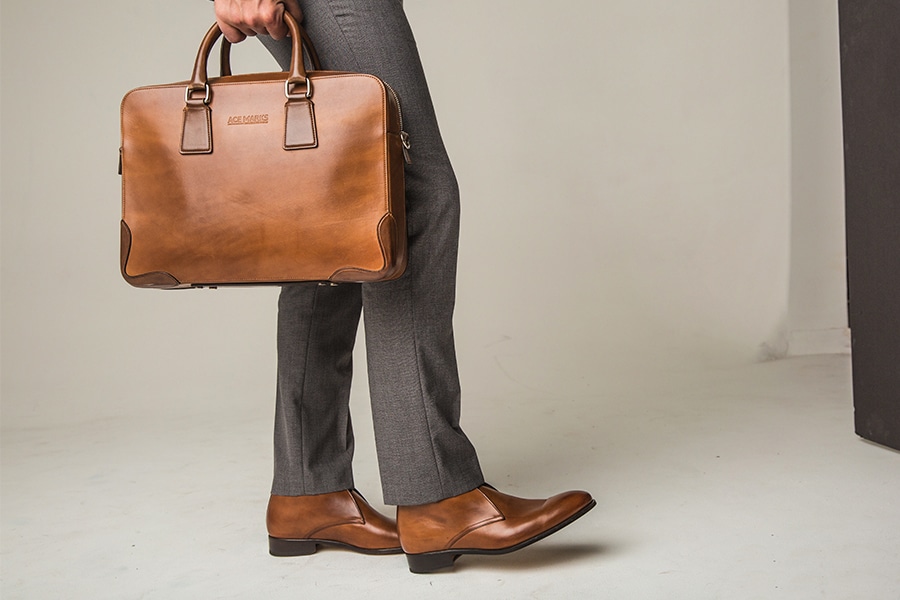 Representing the best of two worlds, Ace Marks harmonises old-school craftsmanship with new school technology to superb effect. As a result, the quality stays high, the company stays smart, and the price stays low. There are no retail mark-ups, no middlemen, and no superfluous styles or sizes. As hundreds of positive reviews can attest, you get superior dress shoes at a literal fraction of the normal cost. Indeed, you may never look at luxury footwear the same way again.