Apple iOS 17 Features: A Complete Guide
Apple has released iOS 17, the latest iPhone operating system loaded with new features to be paired with its updated iPhone, iPad and Watch lineup. This highly anticipated release brings an array of new and exciting features, both big and small, such as revamped communication applications, streamlined AirDrop sharing, smarter text input, and an innovative charging experience on iPhone devices. Unveiled as developer beta alongside macOS Sonoma, iPadOS 17, and watchOS 10 at WWDC23, iOS 17 has undergone thorough testing and refinement to deliver a seamless user experience. 
New iOS 17 Features
iOS 17 brings a spectrum of exciting changes to the Apple ecosystem "that make your everyday activities even better." The update introduces some notable improvements to the typing experience, with a revamped keyboard that includes an advanced autocorrect feature, now "powered by a new language model." Additionally, there are new standby modes, contact posters, and expanded customisation options, enhancing the overall user experience. If you're already familiar with iOS 16, iOS 17 will feel like a welcome continuation but with refined improvements and several noteworthy additions that enhance the overall user experience. Now that iOS 17 is ready for download, let's dive into what these updates have in store for you.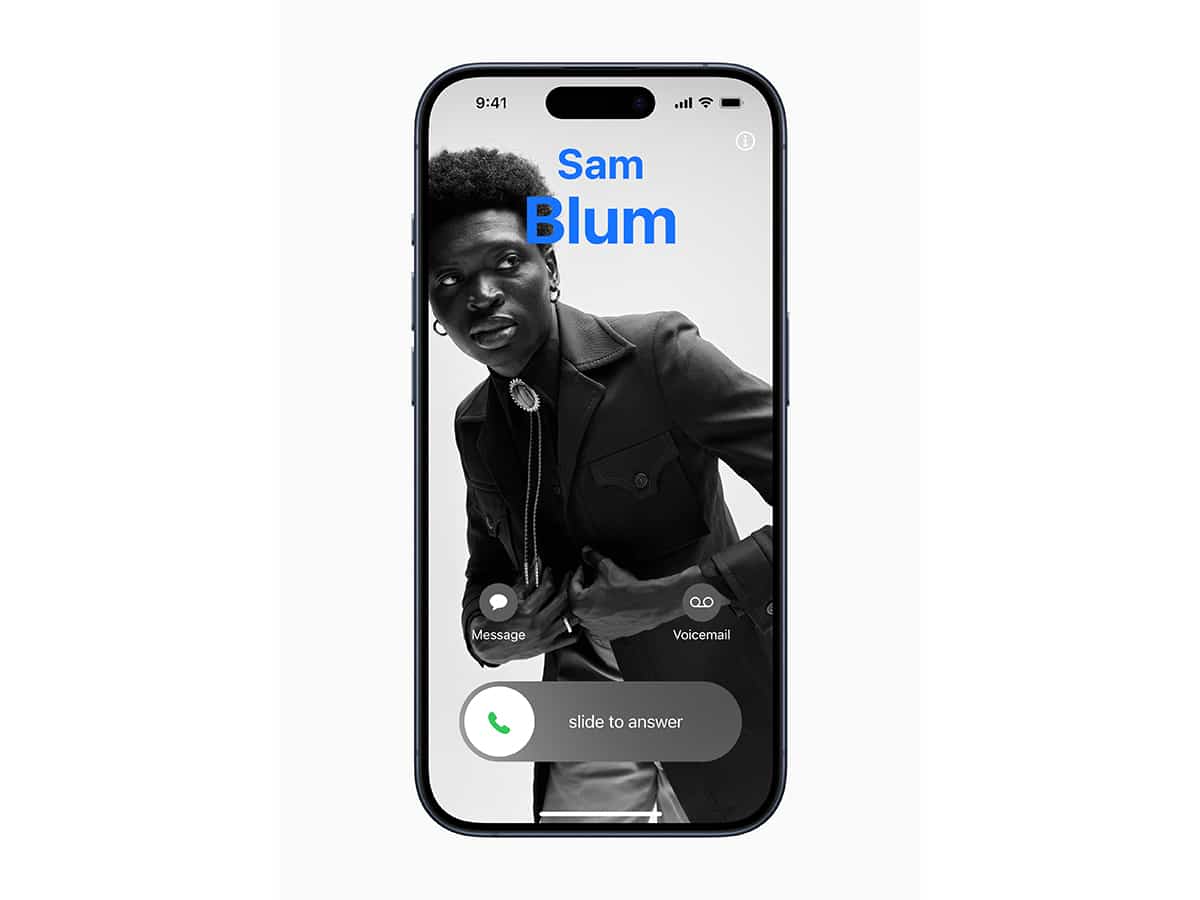 Contact Posters
The Phone app has received a major makeover, and it brings a fresh and exciting look to incoming calls via Contact posters. Now, you have the freedom to personalise how you appear on other people's devices, spanning across Phone, FaceTime, Messages, and AirDrop. As per Apple, Contact posters give "incoming calls a gorgeous new look" and will let users "choose from beautiful treatments for photos and Memoji, plus eye-catching typography."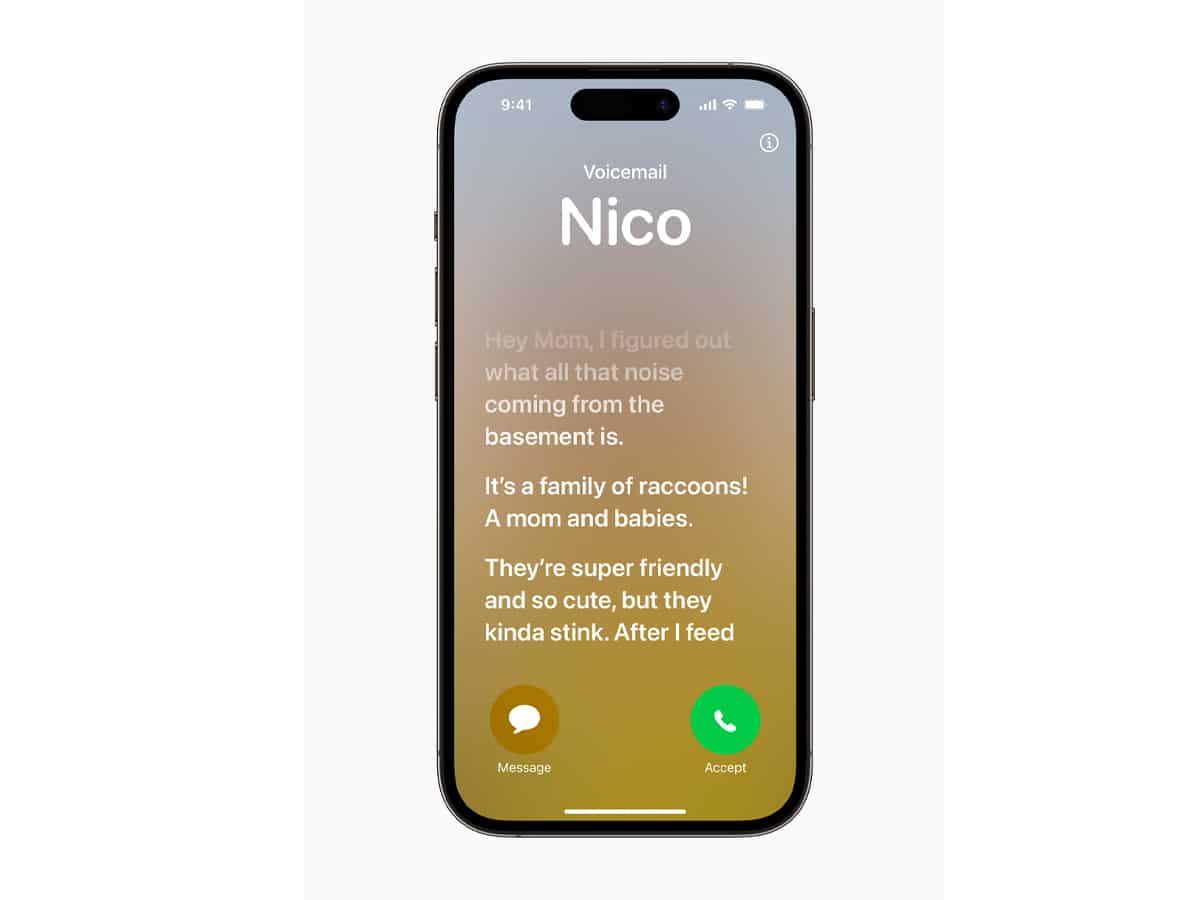 Live Voicemail
The Phone app also offers an automatic real-time transcription feature for voicemail messages, enabling you to preview the caller's identity and message content before answering the call, thus making it a convenient tool for avoiding spam calls. However, the feature is available currently only to users in the US and Canada. With Live Voicemail on iOS 17, incoming calls that result in voicemail messages will now display a real-time transcription as the caller speaks. "If it turns out to be something you want to address at the moment, you can pick up the call to talk to them at any time," says Apple.
Improved Keyboard With More Accurate Autocorrect
Apple has implemented significant refinements to its keyboard, emphasising both accuracy and user-friendly design. According to the Cupertino giant, the new keyboard language model "makes Autocorrect more accurate and capable while the refreshed design makes corrections easier to fix." The keyboard on iOS 17 has grown pretty smart, all thanks to the neural engine and takes a noteworthy step forward by adapting and learning from manual corrections, allowing you the freedom to use cuss words. If the Autocorrect feature ever makes a mistake, you can easily revert the corrected text by tapping on the underlined words. The keyboard can now also provide predictive and seamless sentence completion as you type as well as adapt to your language preferences.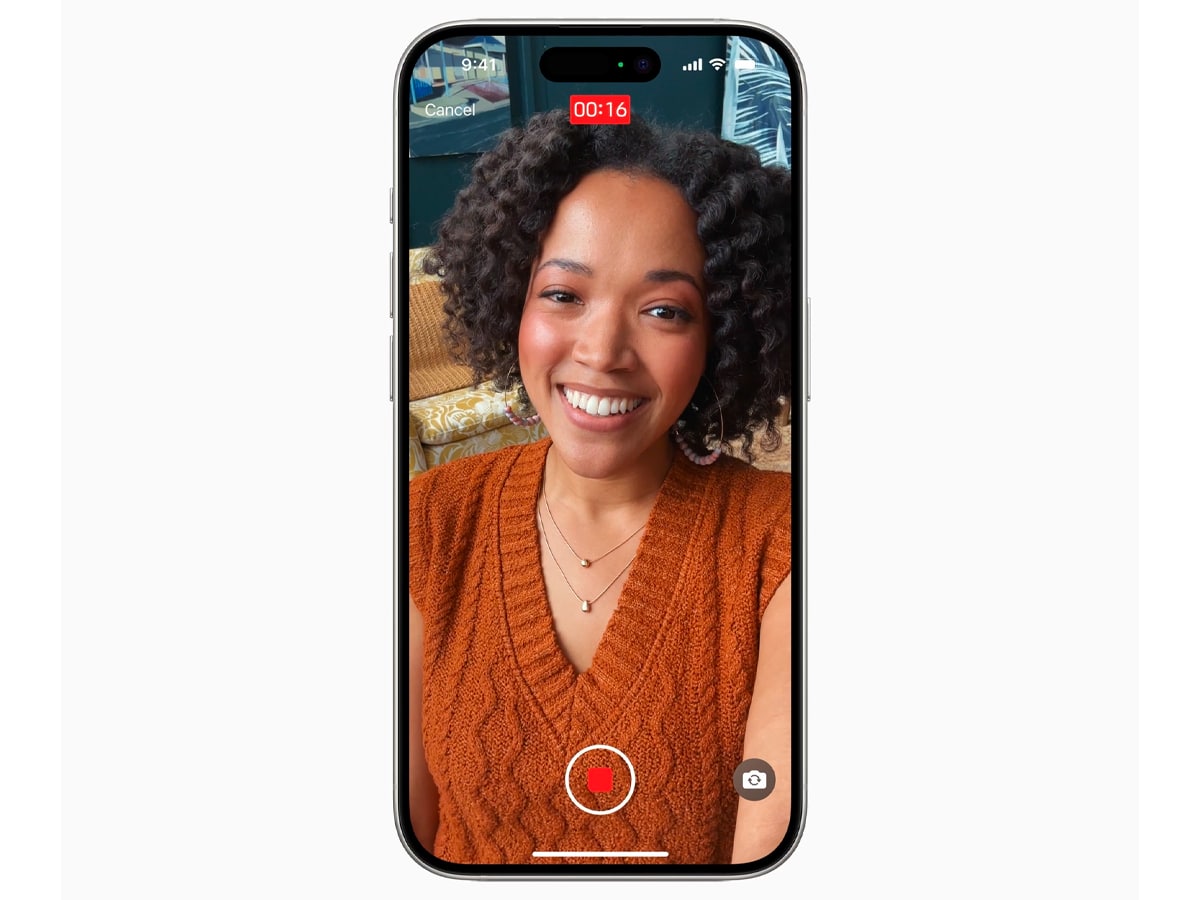 FaceTime
Even FaceTime has received some exciting updates in its latest release. Among the new additions are a range of delightful video effects, reactions and the introduction of Continuity Camera, allowing you to enjoy FaceTime calls on your Apple TV. Additionally, if someone happens to miss your FaceTime call, you now have the option to leave a message. Furthermore, with iOS 17, you can now add reactions to your FaceTime calls, filling "the camera frame with fun 3D augmented reality effects". Apple has added a wide range of reactions, including hearts, balloons, fireworks, confetti, laser beams, rain, and both thumbs-up and thumbs-down gestures, to make your FaceTime conversations even more fun and engaging.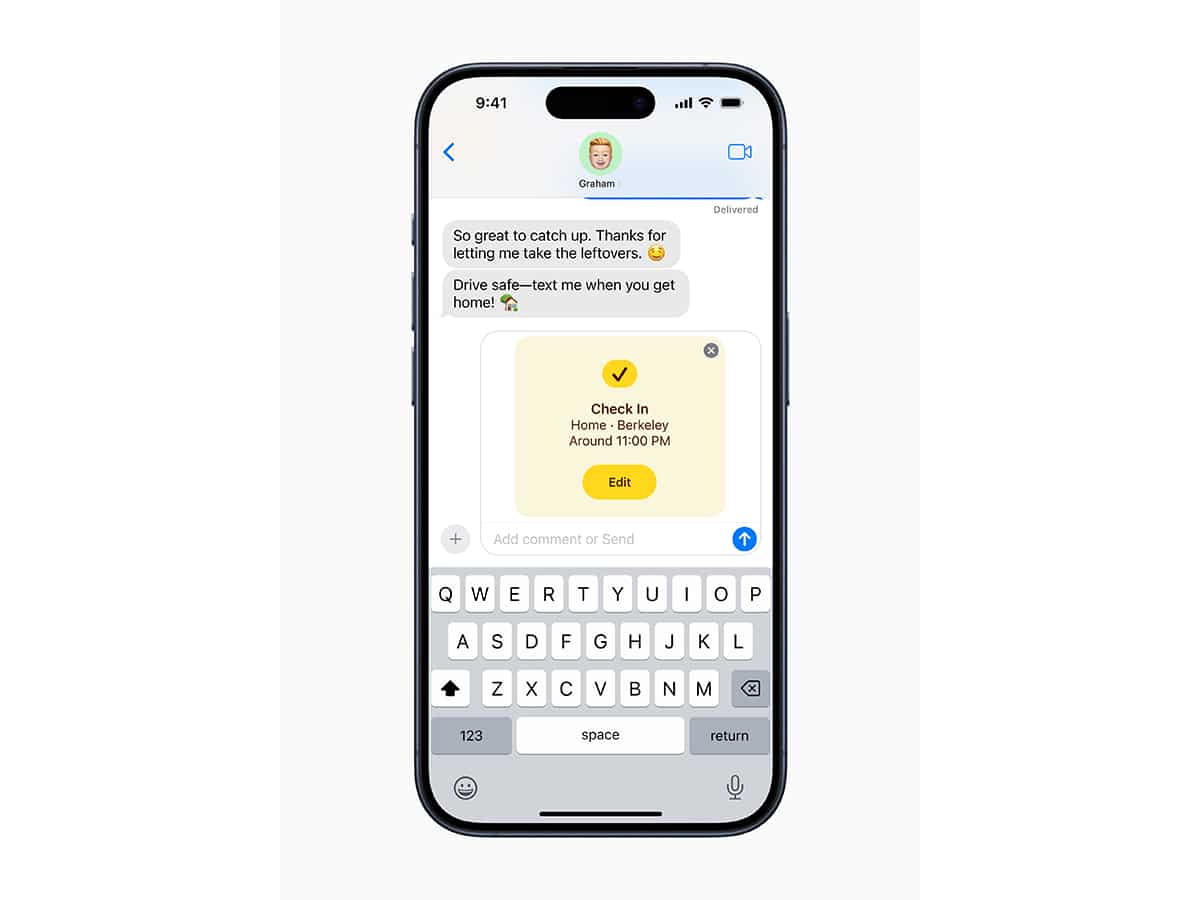 Messages, Check In, and Stickers
The Messages app has received a much-needed facelift with iOS 17 and it's now easier than ever to find the conversations you're looking for. With the new search filters, all you need to do is type in the contact's name and then select their name to search within specific conversations. Audio messages have also been improved, allowing you to pause and resume recordings, listen to incoming messages without staying in the app, and enjoy automatic transcriptions as well.
With iOS 17, Apple has added a new safety tool, named "Check In" that makes location sharing with friends and family a breeze. The feature can automatically detect when you arrive home and will send a quick text message to your chosen contacts accordingly. Plus, if it senses a delay, it can also send your location, battery status, and other important details to your contacts, so they can offer assistance when needed.
---
Featured Video from Man of Many
---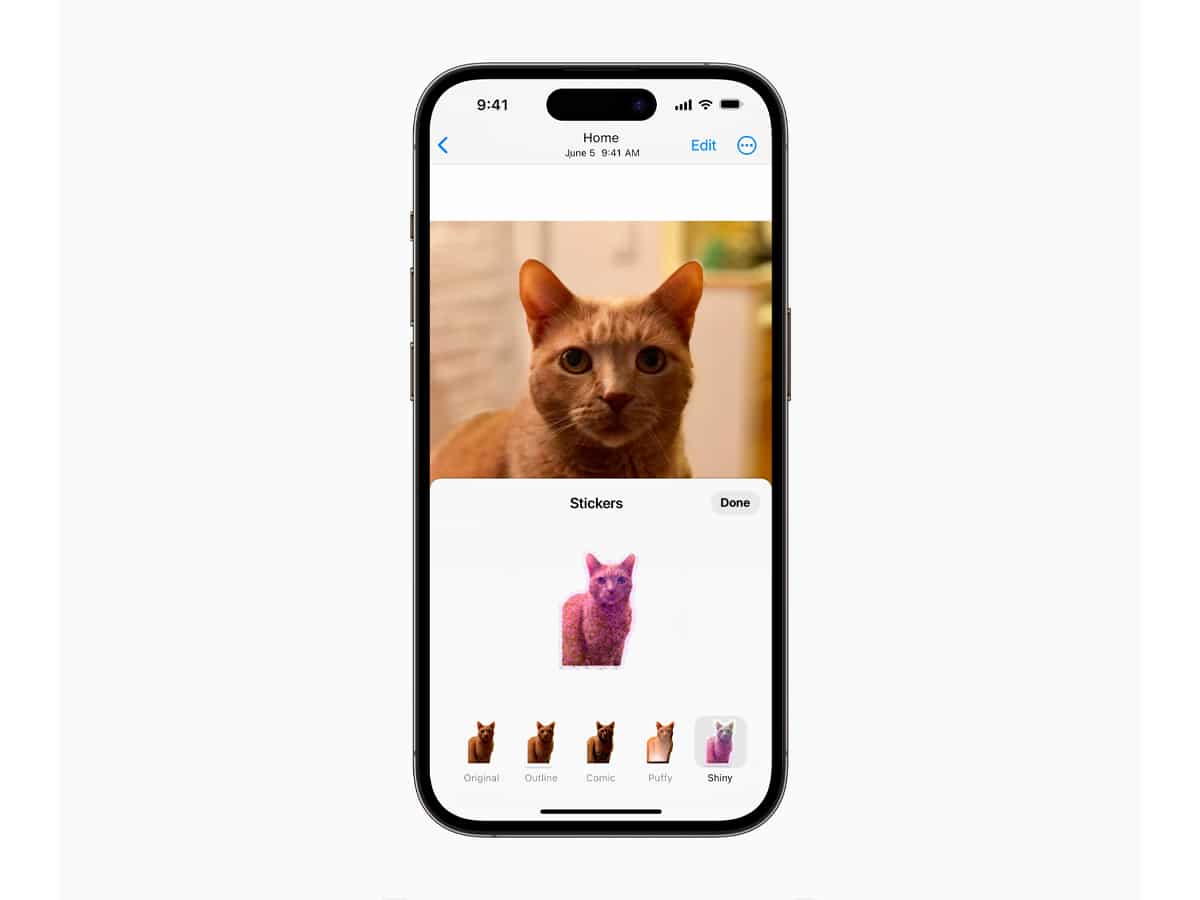 In addition, there's a fresh Stickers experience in Messages and systemwide in the Emoji Keyboard. This feature allows you to freely "express yourself, be creative, and share ideas on the fly." All emojis are now accessible as stickers, and you now have the option to create your own Live Stickers using your photos, enabling even more creative and personalised messaging.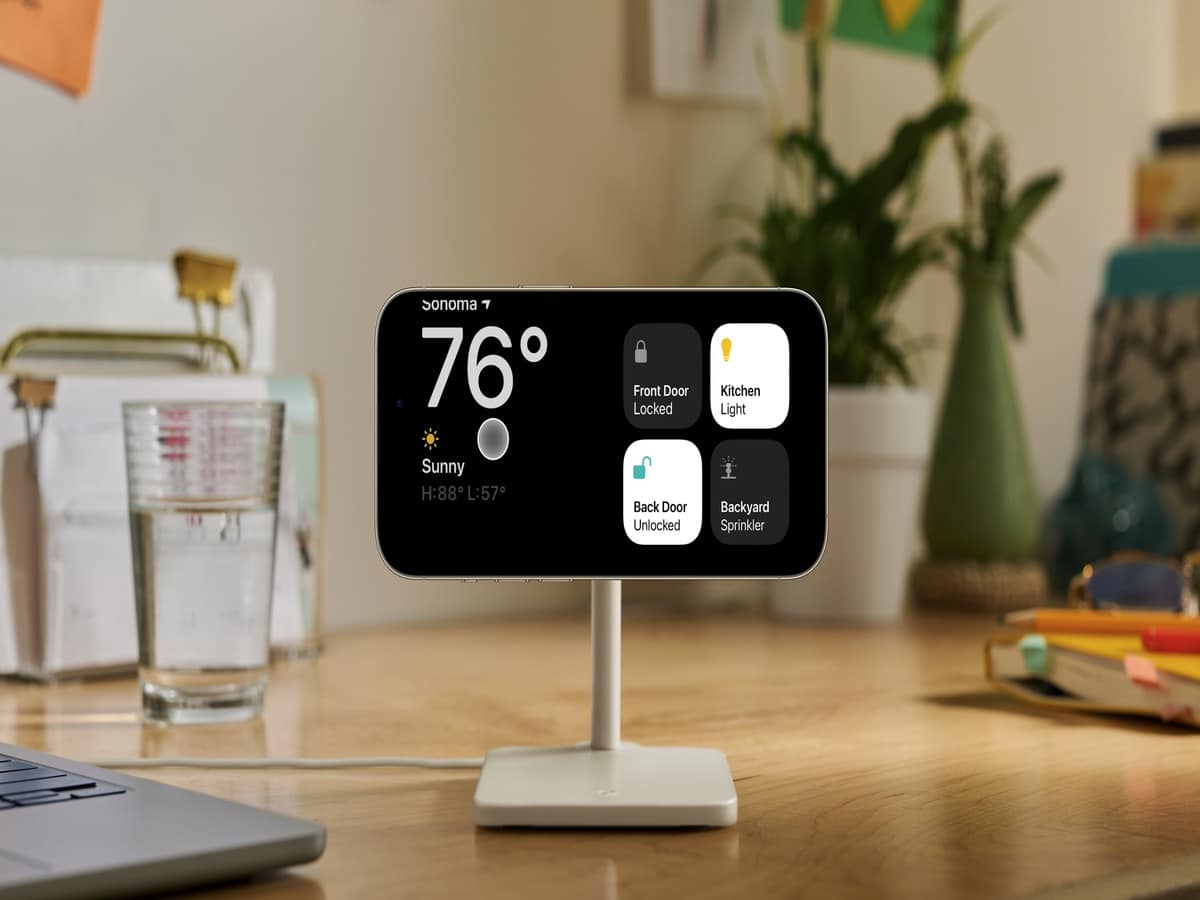 StandBy mode, Siri and Interactive Widgets
With the new StandBy mode in iOS 17, your iPhone can turn into a handy smart display when placed horizontally during charging. In landscape mode, it displays essential information like the time, widgets, photos, and a wealth of other essential information, all with the added convenience of interacting with Siri. Speaking of Siri, there's a fresh option that eliminates the need to say "hey" before calling Apple's voice assistant. Furthermore, Siri can now handle consecutive requests without requiring you to repeat "Siri" each time.
Home screen Widgets have taken a leap forward in terms of interactivity, allowing you to place improved interactive widgets on your Home Screen. This means you can start playing an album right from the Music widget or control your lights by toggling them off through the Home widget, all without having to open the respective apps. Other interactive widgets include a Podcasts widget, Safari widget, Home widget, Contacts widget, Books widget and News widget.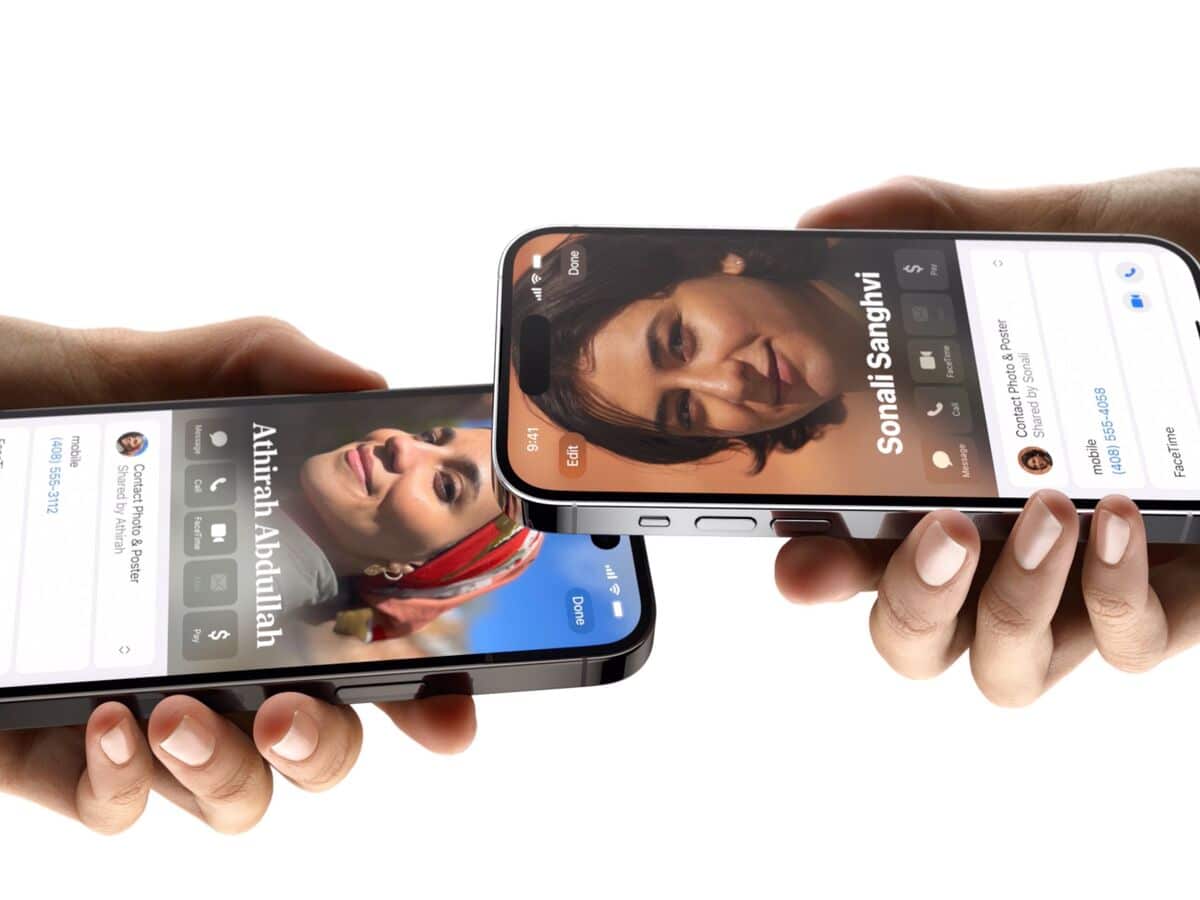 AirDrop
iOS 17 has taken AirDrop to a whole new level, boosting its existing capabilities and introducing fresh ones, such as 'NameDrop.' With this feature, sharing contact details is as easy as bringing two iPhones close together, complete with a slick animation to confirm the connection. Other changes to AirDrop in iOS 17 include improvements to transfer continuity, where the system temporarily uploads remaining files to the cloud if you move away during a transfer to prevent data loss. Starting an AirDrop transfer is now simpler than ever as all you need to do is just place two iPhones side by side. Plus, NameDrop's proximity-based sharing also applies to other AirDrop file-sharing interactions, enhancing the overall user experience.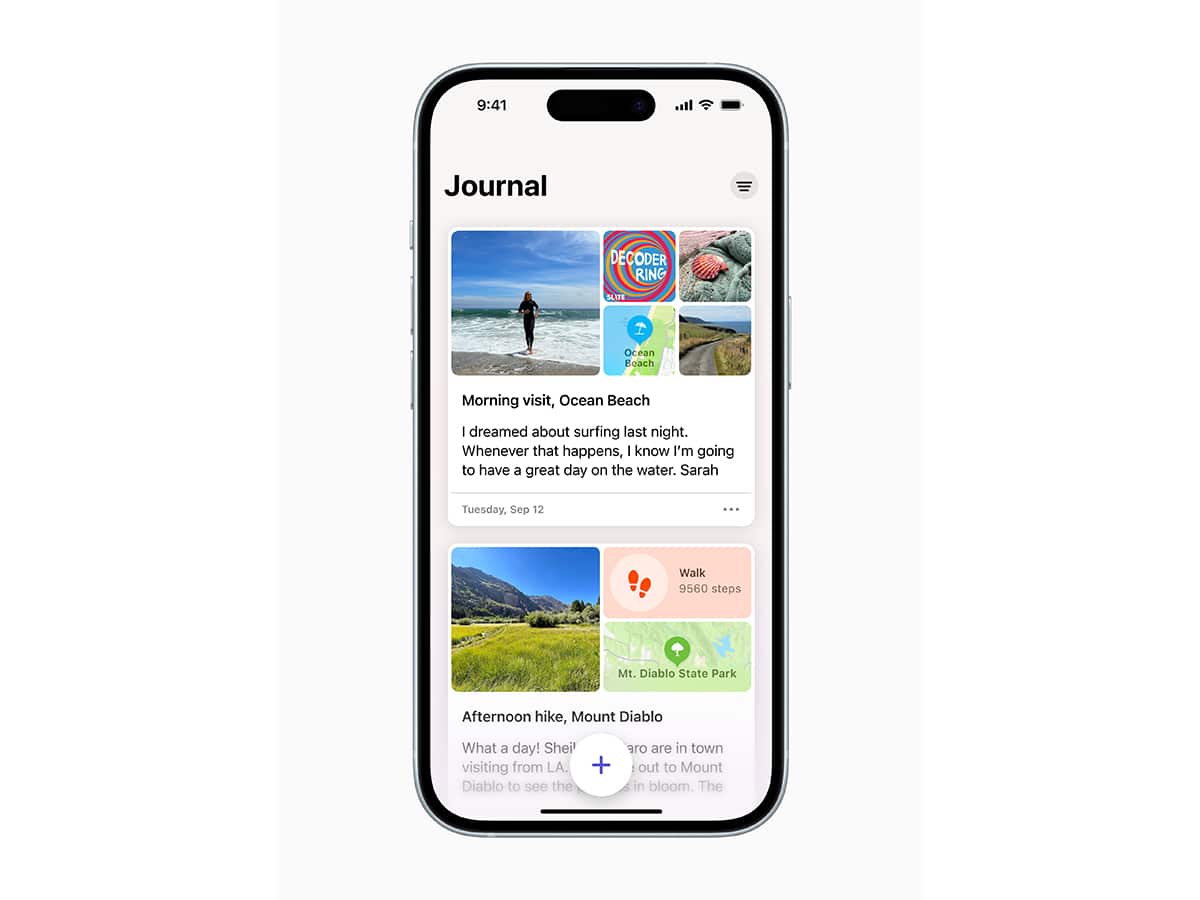 Journal
Coming later this year, Journal promises to introduce an innovative way of journaling. This app takes advantage of your contacts, locations, photos, podcasts, music, and more to provide personalised suggestions for creating new journal entries. With Journal, you can effortlessly include media with just a tap and find inspiration through built-in writing prompts. "Using on-device machine learning, Journal provides personalised suggestions of moments to remember, including your photos, location, music, workouts, and more. Writing prompts make it easy to get started, and scheduled notifications can help build a journaling habit, a great way to practice gratitude and improve your wellbeing," says Apple.
Which iPhones is iOS 17 Compatible With?
With the release of iOS 17, three iPhone models will not be compatible with the newest OS: iPhone 8, iPhone 8 Plus and iPhone X. You can now download iOS 17 on all compatible iPhones, and for iPads, there's iPadOS 17. The complete list of compatible devices includes:
• iPhone 14
• iPhone 14 Plus
• iPhone 14 Pro
• iPhone 14 Pro Max
• iPhone 13
• iPhone 13 mini
• iPhone 13 Pro
• iPhone 13 Pro Max
• iPhone 12
• iPhone 12 mini
• iPhone 12 Pro
• iPhone 12 Pro Max
• Phone 11
• iPhone 11 Pro
• iPhone 11 Pro Max
• iPhone XS
• iPhone XS Max
• iPhone XR
• iPhone SE (2nd generation and newer)
How to Get iOS 17?
To get iOS 17 on your iPhone, all you need to do is go to the Settings app, choose General, then tap on Software Update. Once you've clicked on Download and Install, it will initiate the update. You can check out the full iOS 17 features and overview here or via the link below.
You'll also love: 2023 Apple Product Lineup: Complete Guide
FAQs iOS 17
Which iPhones are compatible with iOS 17
?
With the release of iOS 17, three iPhone models will not be compatible with the newest OS: iPhone 8, iPhone 8 Plus and iPhone X. The new operating system is now available to download on all compatible iPhones, with iPadOS 15 for suitable iPads. The complete list includes: iPhone 14, iPhone 14 Plus, iPhone 14 Pro, iPhone 14 Pro, Max, iPhone 13, iPhone 13 mini, iPhone 13 Pro, iPhone 13 Pro Max, iPhone 12, iPhone 12 mini, iPhone 12 Pro, iPhone 12 Pro Max, Phone 11, iPhone 11 Pro, iPhone 11 Pro Max, iPhone XS, iPhone XS Max, iPhone XR and iPhone SE (second generation or newer).
How to get iOS 17?
To get iOS 17, you need to visit the Settings app on the device and then choose General, then Software Update. Once you've clicked on Download and Install, it will initiate the update.
What are the new iOS 17 features?
The new iOS 17 update brings Contact Posters and Live Voicemail to the Phone app, an improved keyboard with precise autocorrect, FaceTime video messages and reactions, Messages improvements, Check In for location sharing, interactive widgets, StandBy mode that transforms your iPhone into a smart display during charging and an innovative Journal app with personalised writing prompts.
---
Featured Video from Man of Many