Porsche Design Gives Sports Car Sound with 911 Soundbar
It does seem like a conflict of interests, but nonetheless, Porsche Design has created a special edition Porsche 911 Soundbar. What's the conflict? The soundbar is made of the original muffler and tailpipe of the Porsche 911 GT3. Usually, mufflers are made to soften the sound and lower the decibels. Soundbars, however, serve the purpose of increasing the volume. But sometimes you just have to set little disparities like that aside to appreciate how unique and enjoyable the soundbar is.
You'll also like:
JBL's Bar 9.1 Soundbar Offers Dolby Atmos For the First Time
15 Best Soundbars for Entertainment Junkies
Sonos Arc is the Brand's First Dolby Atmos Soundbar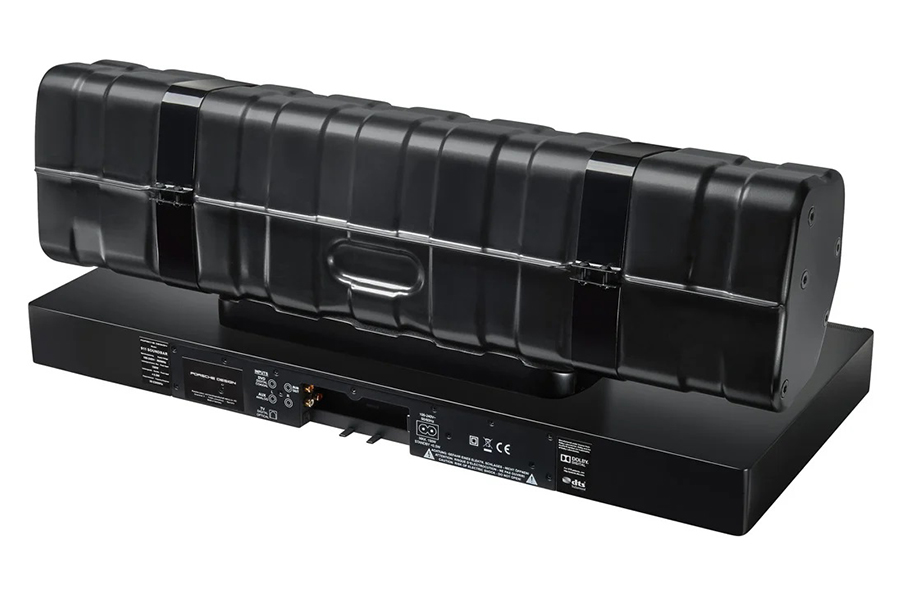 Porsche bills the 911 Soundbar as the most affordable way to enjoy "sports car sound," and they're not kidding. If you wanted to enjoy "sports car sound" in the actual sports car, the Porsche 911 GT3 will run you USD$143,000 as the starting price. The Soundbar will cost you USD$4,250.
The assembly starts with a muffler and tailpipe into which a 2.1 virtual sound system with a Dolby Atmos 300-watt amplifier is inserted. To get your music into the soundbar you can use the 4k-compatible HDMI connections, or use the built-in Chromecast and Spotify Connect wireless music streaming feature. The speaker uses Bluetooth interface for easy pairing and employs aptX technology. If you want to fill your house with sound rather than just one room, the 911 Soundbar has multi-room synchronization so you can play across a single network.
The rear silencer and tailpipe trim are used as a subwoofer Helmholtz resonator extension for even better sound. The soundbar features virtual surround and stereo sound. A Dolby Digital decoder ensures the best quality sound, and the virtual surround is made possible by DTS TruSurround virtual surround signal processing.
You've probably noticed that this soundbar is referred to as a special edition, and here's why. This soundbar is finished in matt black and shiny black elements. It includes a plaque with a sequentially limited edition number, with the run being limited to 911 pieces (of course). Stop associating mufflers with the concept of diminishing noise, and enjoy the thrill of sports car sound with the Porsche Design 911 Soundbar.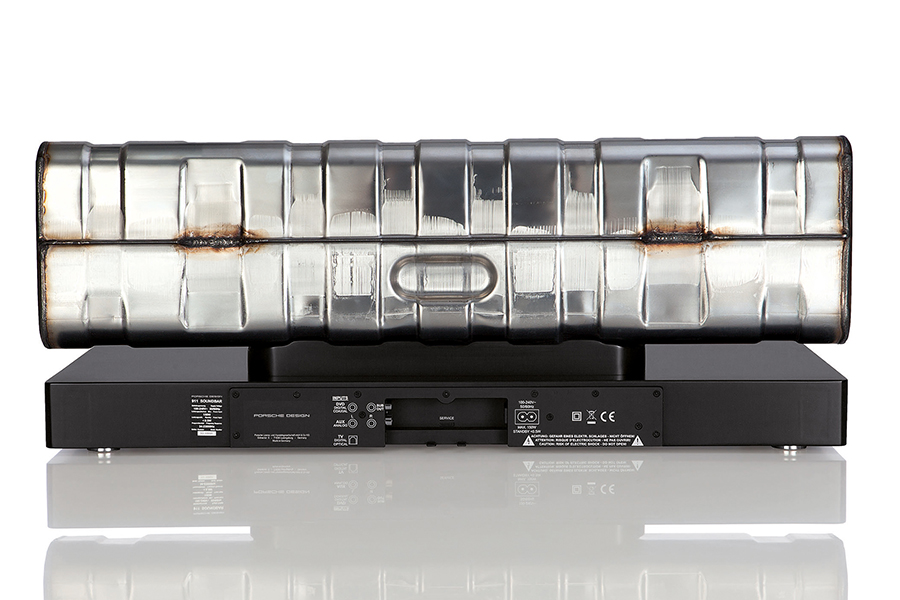 You'll also like:
JBL's Bar 9.1 Soundbar Offers Dolby Atmos For the First Time
15 Best Soundbars for Entertainment Junkies
Sonos Arc is the Brand's First Dolby Atmos Soundbar