TourBox Controller Set to Redefine Photoshop Creativity
TourBox is an upcoming controller for Photoshop that aims to improve drawing, editing, and retouching so designers can concentrate on creativity. The palm-sized box is pegged as a natural extension of the software's editing tools. It uses a fully-customisable knob, wheels and buttons to eliminate 90% of repetitive work and replaces it with simple twists, scrolls or clicks.
Users can take advantage of these tools to adjust sizes, change values and achieve finer control. The knobs and wheels can be adapted to suit workflow and set as shortcuts. Several of TourBox's main tasks include Full Brush Control, Zooming In/Out, Drag functions, Fit to Screen and Undo/Redo functions to Step Backward/Forward.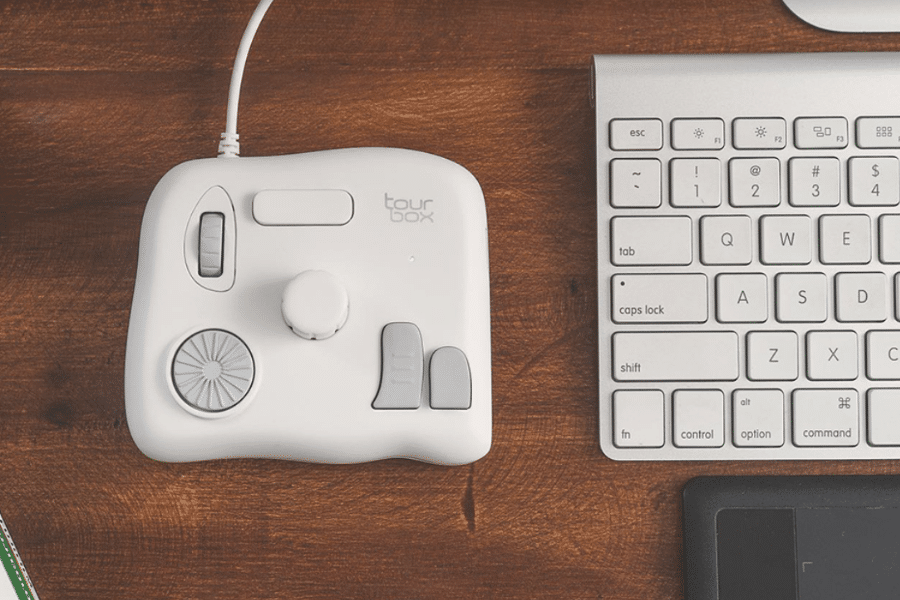 TourBox is incredibly easy to use, even for beginners. After controls and shortcuts are assigned, it just takes a matter of minutes to master. During testing, users reported that they felt comfortable with the device in less than 5 minutes and would continue to use it on a daily basis.
TourBox is compact and easy to take on the go for travel and business. It's fully compatible with Mac/Windows, Plug & play, and works seamlessly with any version of Photoshop.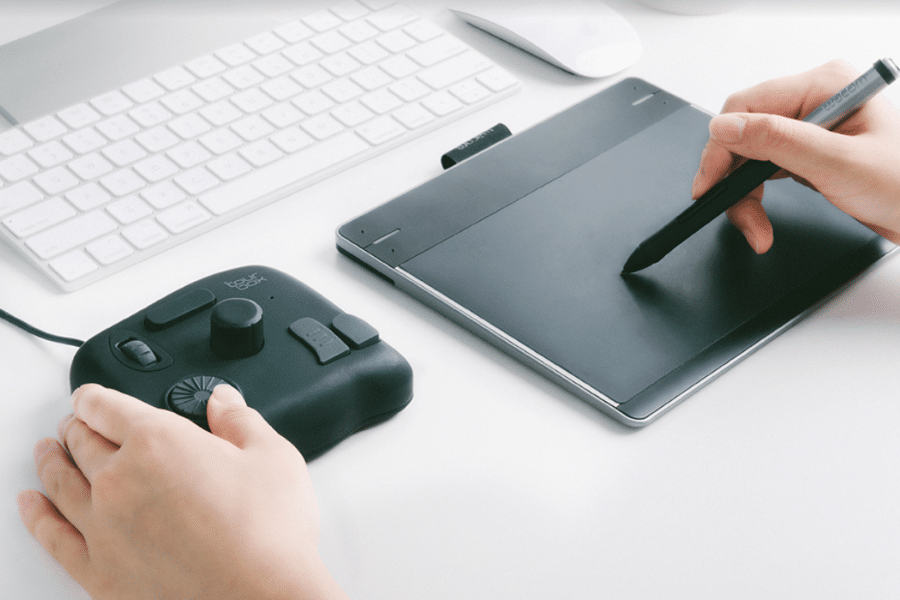 "Our goal was to create an easy to use, customisable controller that could make repetitive tasks faster so that users could free up their time to concentrate on the creative process," says the CEO & Founder of TourBox.
"With TourBox, we created a new tool that enhances the connection between artist and art."
The TourBox Photoshop controller could be a game-changer for professionals and the best way to take creativity to the next level. TourBox launched on Kickstarter and has breezed past its funding goal. Early adopters can score impressive discounts of up to 50% Off the retail price. TourBox is expected to launch December 2018.