$9,000 Lenovo Legion 9i is Quite Literally, the Coolest Gaming Laptop Around
If you're on the lookout for a high-performance powerhouse of a laptop boasting top-tier hardware look no further than Lenovo. The brand's latest offering, the Legion 9i, stands as the world's first laptop to feature AI tuning and a self-contained liquid-cooling system. Lenovo has spared no expense in equipping this gaming laptop to the brim with flagship components and specifications, claiming that it sets a new standard for "powerful luxury in the gaming laptop space."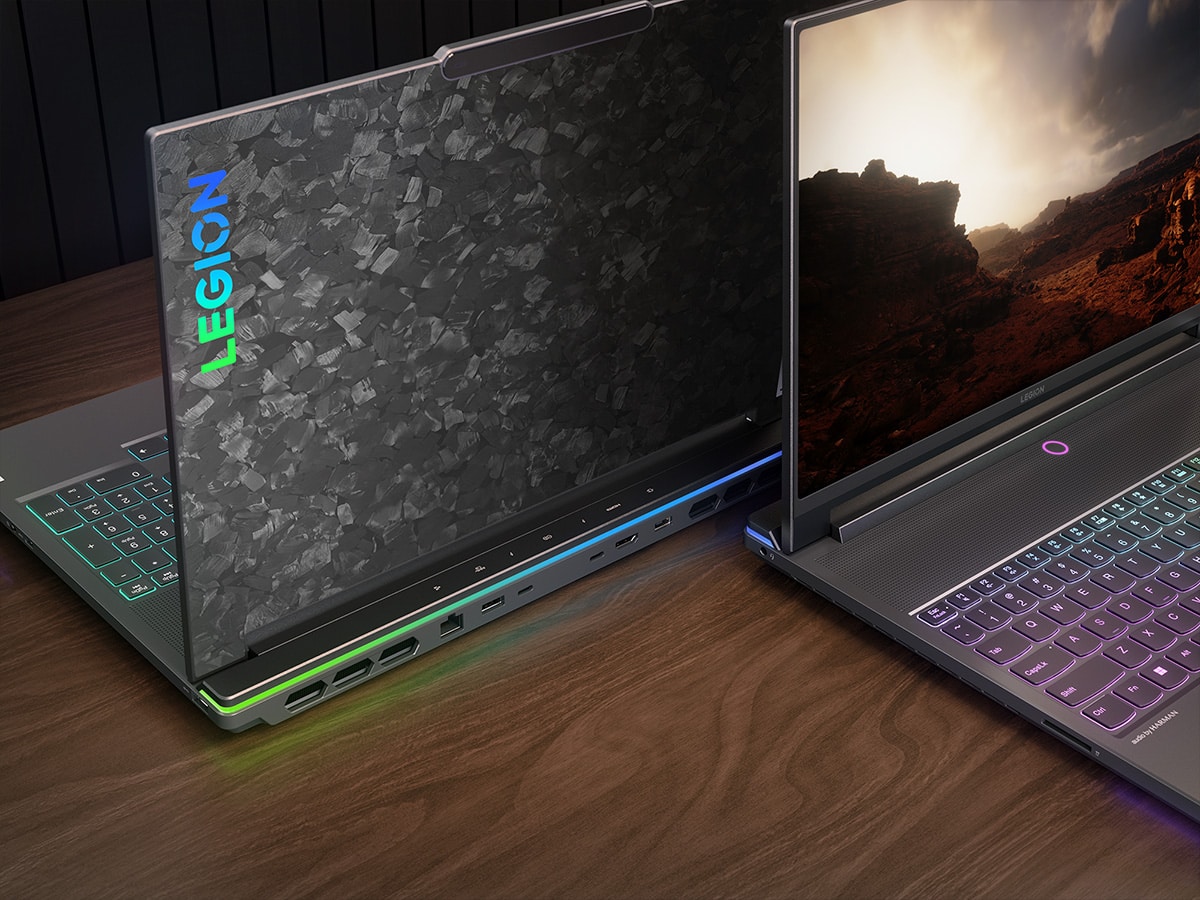 The Lenovo Legion 9i boasts a remarkable 16-inch 3.2K (3,200 x 2,000) mini LED display, offering an impressive 165 Hz refresh rate with a rapid 3 ms GtoG response time. This display isn't just for gamers as it caters to creators as well, providing full coverage of the DCI-P3/Adobe RGB colour gamut and even holds VESA DisplayHDR, Dolby Vision, and Nvidia G-Sync certifications.
The Legion 9i rocks a chassis made from forged carbon chips, which gives it a pretty unique look. Lenovo also mentions that this material helps keep it on the lighter side and it weighs about 2.56 kg.
When it comes to hardware configurations, the Lenovo Legion 9i offers a single but formidable option: an Intel Core i9-13980HX processor paired with an Nvidia GeForce RTX 4090 graphics card. You can complement this powerhouse with either 32 GB of DDR5 6,400 MT/s RAM or a whopping 64 GB of DDR5 5,800 MT/s RAM, along with a spacious 2 TB NVMe SSD for storage.
RELATED: Lenovo Legion Tower 5i is the Gamer's Best Friend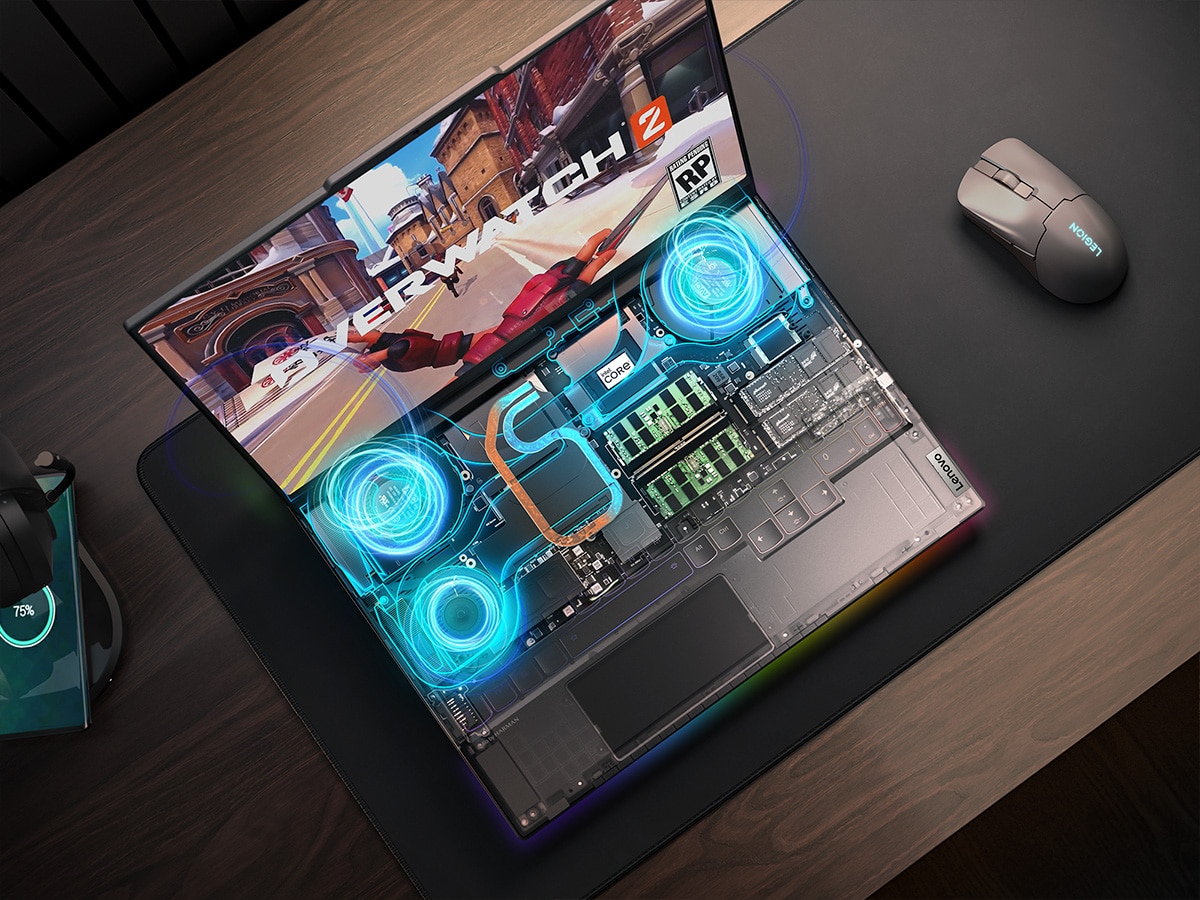 The Legion 9i is also the world's first 16-inch gaming laptop with an integrated self-contained liquid-cooling system. To help deliver top-notch cooling to power-hungry components like the CPU and GPU, Lenovo joined forces with Cooler Master to engineer a revolutionary cooling solution, named Coldfront.
With its labyrinthine network of cooling pipes, Coldfront achieves an unparalleled feat in heat dissipation. Unlike traditional air-cooled laptops that rely on heat pipes to dissipate heat, Coldfront leverages water and a robust pump.
This approach allows it to handle an impressive thermal load of up to 230 watts (on paper), promising an unparalleled gaming experience. Moreover, Lenovo's commitment to optimal temperature management extends to the GPU, activating when the GPU reaches 84°C, efficiently cooling it down.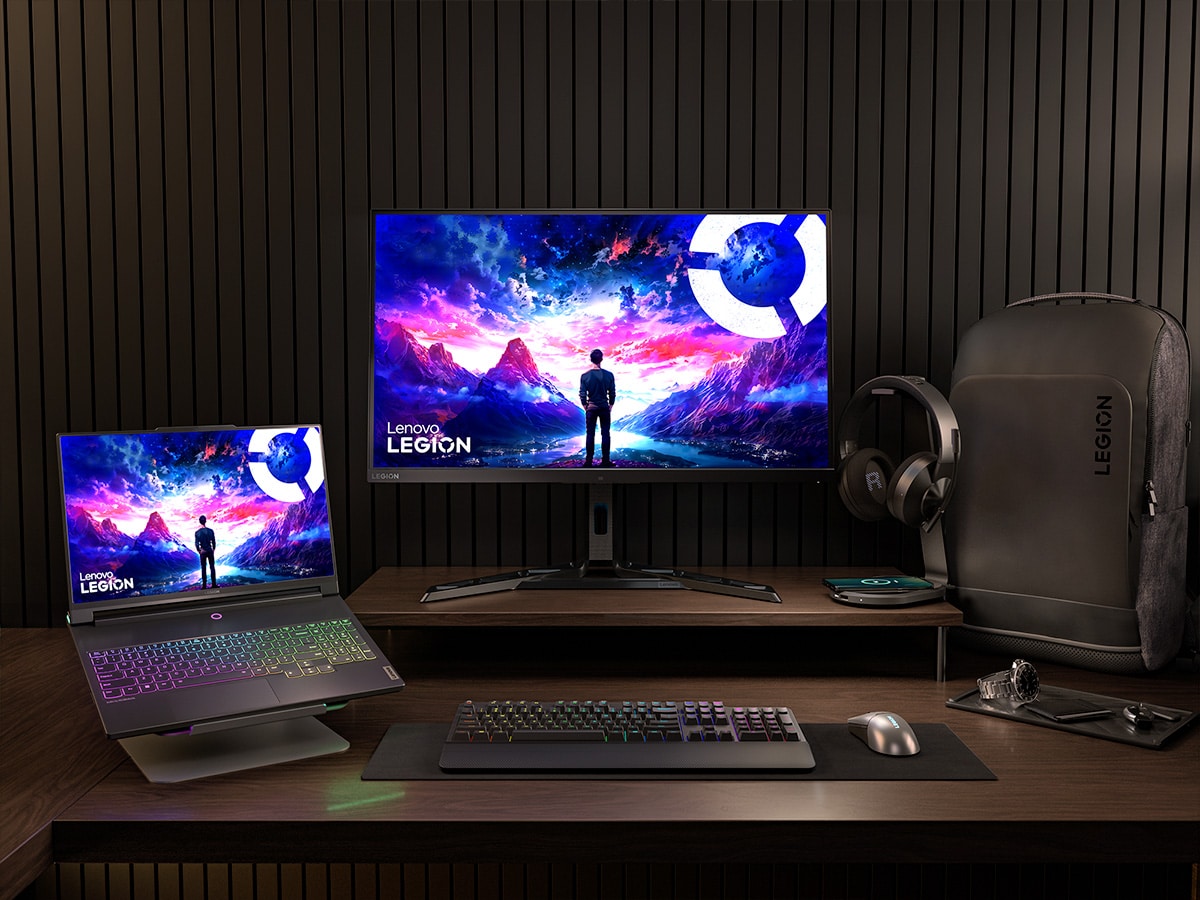 "Coupled with the AI-tuned, triple-fan air-cooling system with 6,333 individual intake vents, the Lenovo Legion 9i (16", 8) stays cool even under the most gruelling of gaming and content creation sessions," notes Lenovo.
The Lenovo Legion 9i offers an array of I/O options to cater to your connectivity needs. It's among the first gaming laptops to support Wi-Fi 7 technology, delivering an advanced wireless experience. You'll also find two Thunderbolt 4.0 ports, a USB 3.2 Gen1 Type-C port, a USB 3.2 Gen1 Type-A port, an RJ45 Ethernet jack, an HDMI 2.1 port, and a convenient SD card reader. Notably, both Thunderbolt ports can also function as display outputs, potentially allowing you to power three screens simultaneously.
The Legion 9i features the Lenovo LA-2 AI chip that does some neat tricks. Firstly, the chip's Smart FPS feature monitors your FPS (Frames Per Second) in real time and dynamically adjusts the power supplied to the CPU and GPU for optimal performance.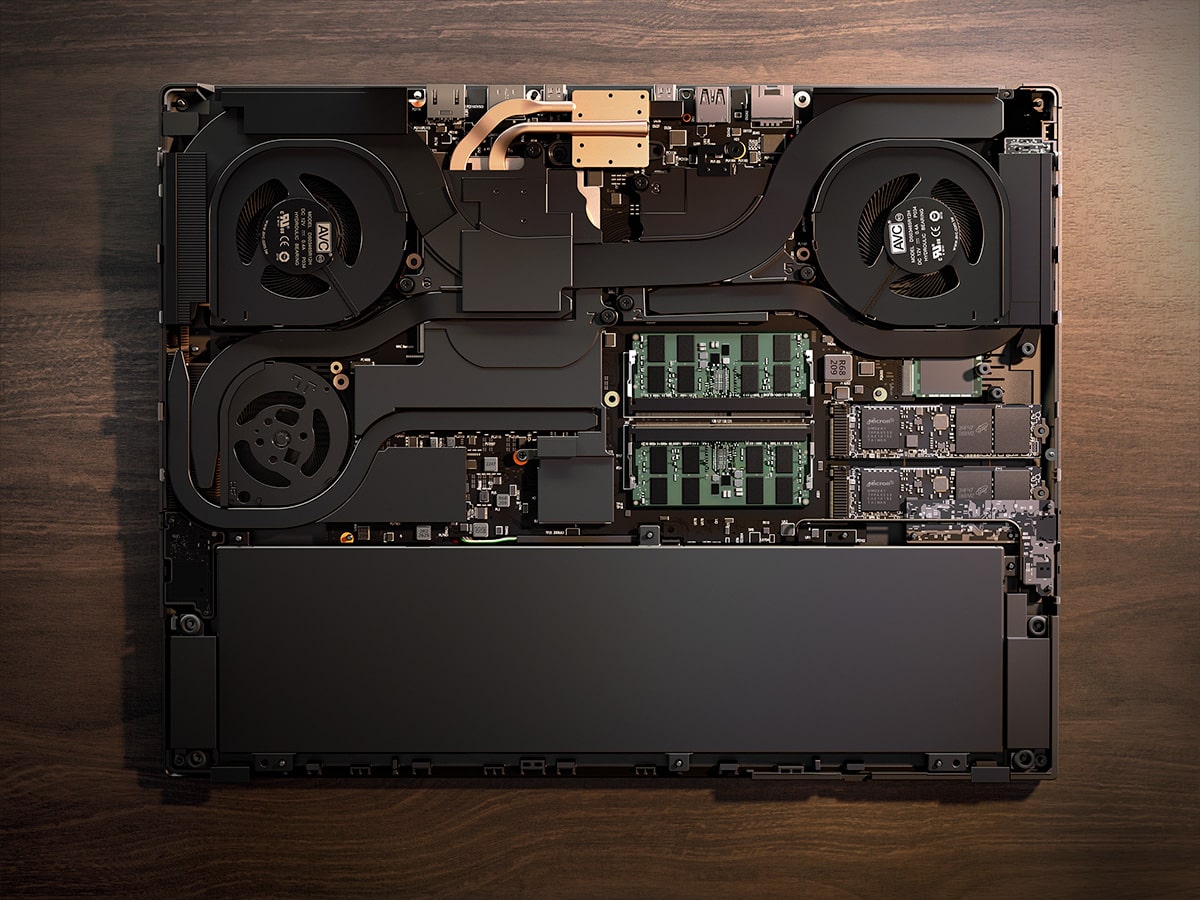 Moreover, the same chip syncs up the Legion Spectrum RGB lights on the keyboard and even on the bottom cover. Typing on the Legion 9i will be a delight, thanks to the per-key RGB Lenovo TrueStrike keyboard, allowing you to customize your gaming setup to your heart's content.
Additionally, the laptop includes a 1080p webcam featuring a physical privacy shutter, enhancing your security and privacy. As with most premium gaming laptops, it features a substantial 99.99 Wh battery, supporting rapid charging. You'll get two adapters in the box, a beefy 330W Slim Adapter and a handy 140W Type-C Power Adapter, so, you're all set, whether you're at home or on the go.
During the laptop's announcement, Jun Ouyang, Lenovo's vice president and general manager of the Consumer Business Segment, Intelligent Devices Group, said, "The introduction of the Lenovo Legion 9i (16", 8) marks the latest pinnacle of Lenovo Legion's gaming laptop innovation. The Lenovo Legion 9i is first laptop in the Lenovo Legion ecosystem with an integrated liquid-cooling system and hardware AI chip tuning. The forged carbon A-cover, which in addition to its 'unique-to-each-laptop aesthetics' means a lighter laptop for gamers and creators who demand nothing but the best."
For those seeking uncompromising top-tier gaming performance, the Lenovo Legion 9i is set to release in Australia sometime this October, flaunting a price tag as elite as its features, starting at a whopping AUD$8,999.