HP's New Spectre Fold is an Incredible Transforming Device From the Future
HP used last week's SXSW festival in Sydney to shake up the laptop/PC market with one of the most innovative pieces of technology we've seen in a long time. Called the HP Spectre Fold, the new device is positioned at the uber-premium end of the market, but you can rest assured that its AUD$8,499 asking price will secure you a piece of tech that—no hyperbole intended—feels like catching a glimpse of the future.
HP has long made flexibility and versatility a core tenant of its PC business, but this latest effort takes things a much further. The Spectre Fold is essentially a massive 17-inch foldable OLED panel that can be used as a tablet, folded and magnetically connected to a Bluetooth keyboard for a 12.3-inch laptop experience, or used as a monitor—thanks to its built-in kickstand—and again paired wirelessly with the keyboard to create a traditional desktop set-up. So that's the functionality of a tablet, laptop, and desktop all in one, with the ability to switch seamlessly between the three modes at any time.
More: Finding the Perfect Fit: 6 Computing Solutions Tailored Just for You!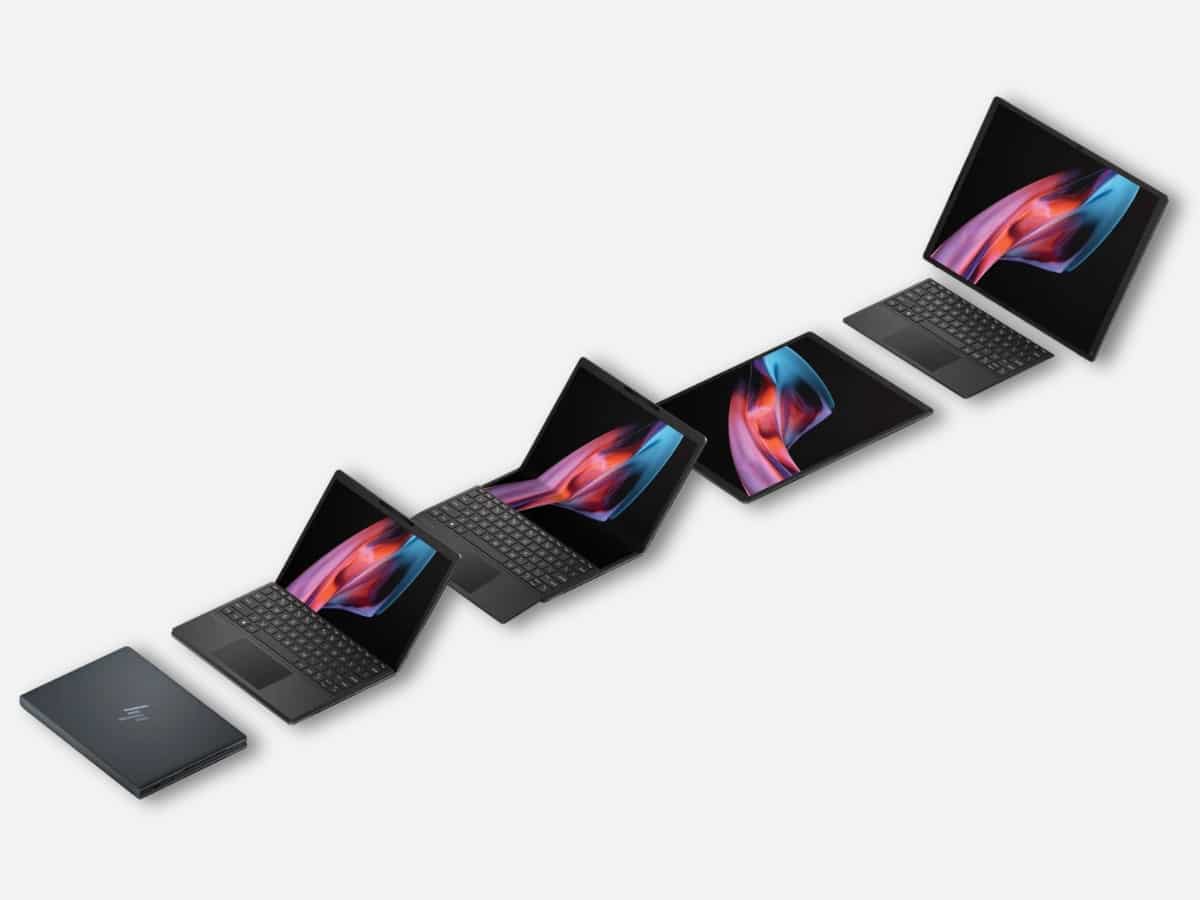 It's an elegant solution for anyone who needs to work on the go, but doesn't want to take multiple devices with them. Need to get some work done at the airpot before catching a plane? Put it in laptop mode. Want to relax with a movie on the flight? Tablet mode's the way to go. Need to video conference while reviewing multiple documents once you get to your hotel? The desktop set-up has you covered.
Plus, the Spectre Fold also brings its own unique tweak to the laptop form factor with its 'Expandable Screen' mode. This shifts the keyboard further down the screen revealing a few of extra inches of panel below the fold. We're not entirely sure what the best use cases for it would be at this stage, but we're confident we'd figure out some snazzy ways to make the most of it pretty quickly.
More: MSI x Mercedes-AMG's Laptop is Engineered to Perfection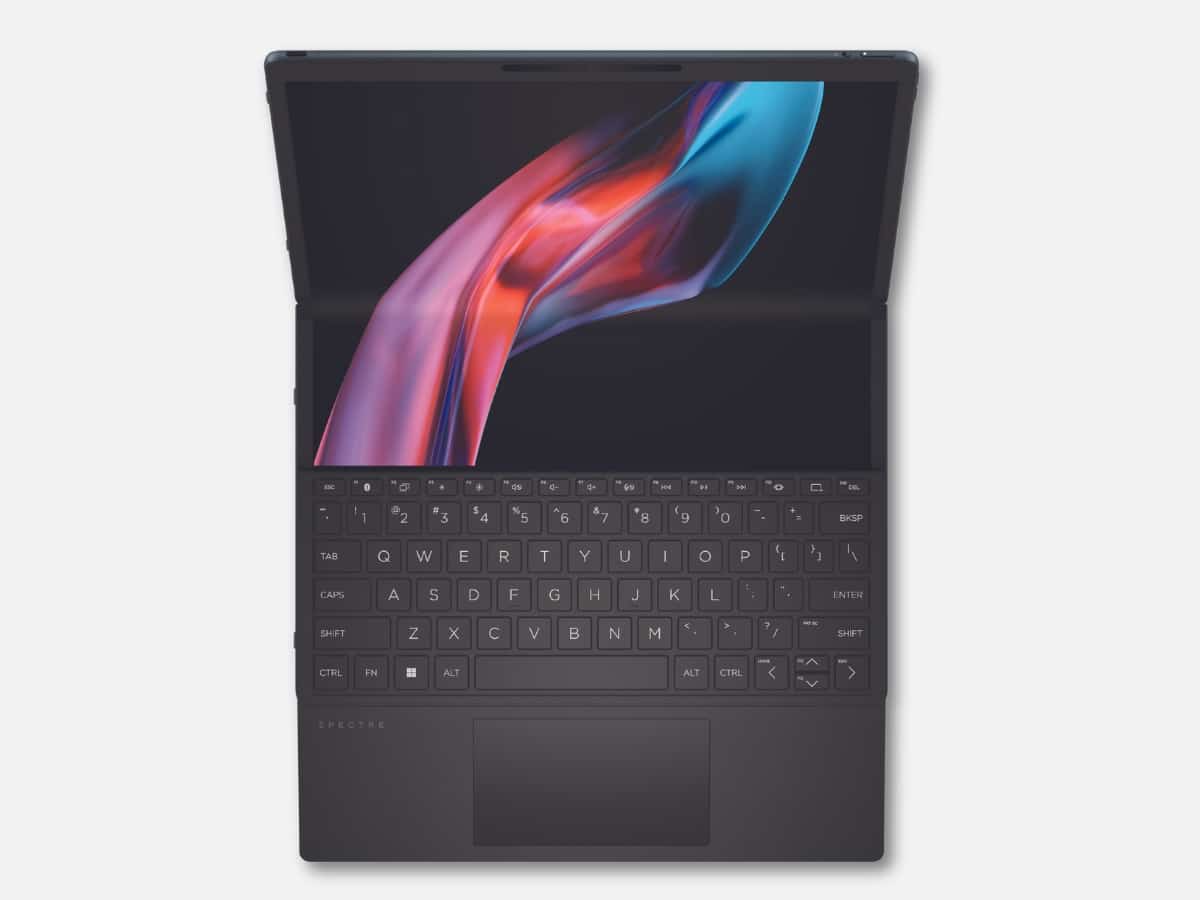 In addition to its keyboard, the Spectre Fold also comes with a handy pen. Both accessories can be wirelessly charged, although you won't have to do that too often, with HP claiming the keyboard's battery lasts up to 361 hours from a full charge. The OLED panel itself, meanwhile, can last up to 15 hours and 30 minutes.
The Spectre Fold's insides are just as cutting edge as its exterior, featuring built-in AI that powers security, wellness, and gesture control functionality. These features include walk away lock, wake on approach, auto screen dimming, and privacy alerts. The Spectre Fold's AI will actually detect when a second pair of eyes is looking at your screen and alert you to this while blurring the screen – no more worrying about someone pinching ideas over your shoulder.
---
Featured Video from Man of Many
---
More: Razer's New Lamborghini Laptop Collab will Have You Gaming in the Fast Lane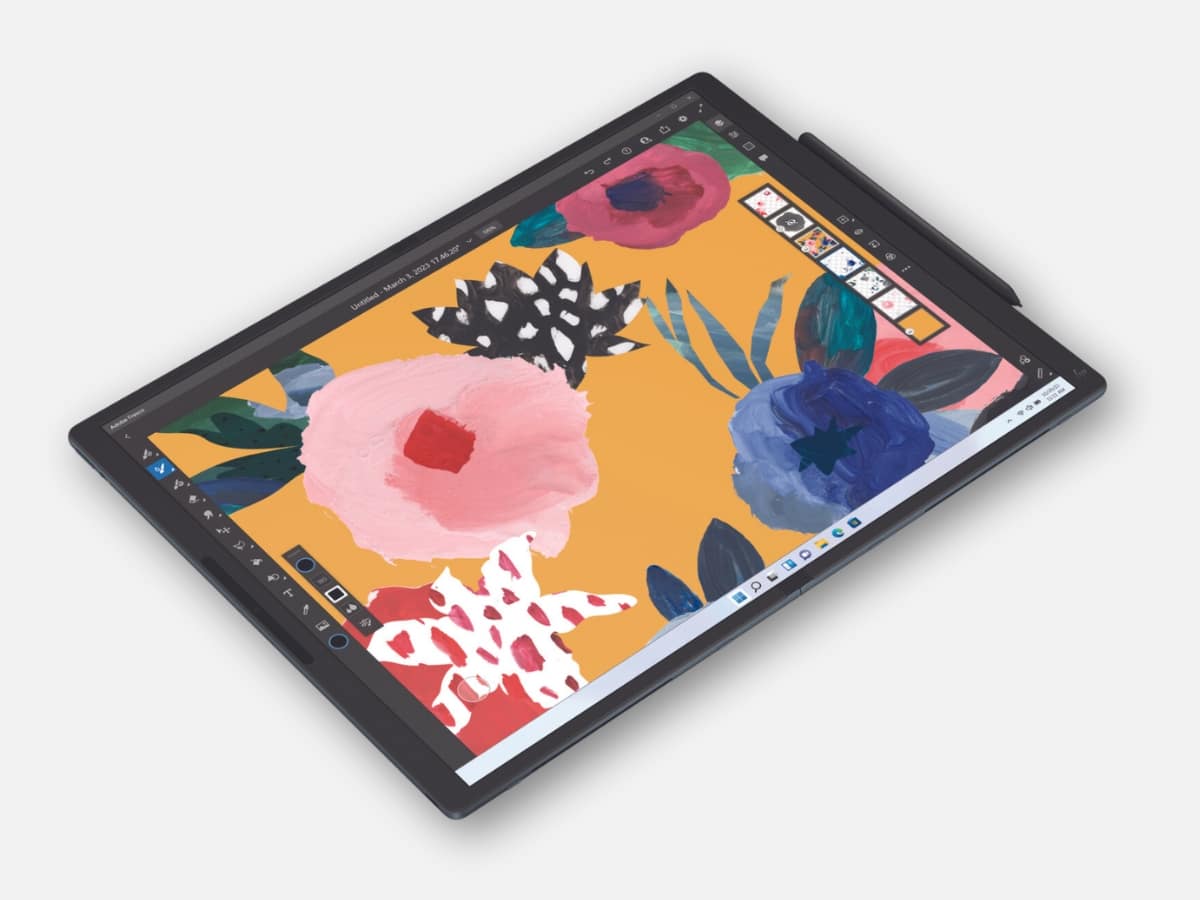 Also included in this very premium package are speakers from Bang & Olufsen; the high-end speaker masters helping to ensure that any content you consume via the Spectre Fold sounds every bit as good as it looks.
All of the above runs on a 12th Gen Intel Core i7 processor and is certified as part of Intel's Evo platform, which requires for devices to exceed a broad collection of hardware and user experience criteria before they can achieve certification. As such, you can be confident of a machine's ability to deliver in terms of power, performance, and style when you see that it has received Intel's seal of approval.
Ultimately, the HP Spectre Fold is a very impressive piece of engineering and an exciting indicator of where the evolution of laptops might be heading. Like the very similarly designed LG Gram Fold—currently only available in South Korea—the Fold's price point puts it beyond the reach of many, but those who can afford it should expect to turn heads. To find out more about the Spectre Fold, including all its specs, visit the HP website via the link below.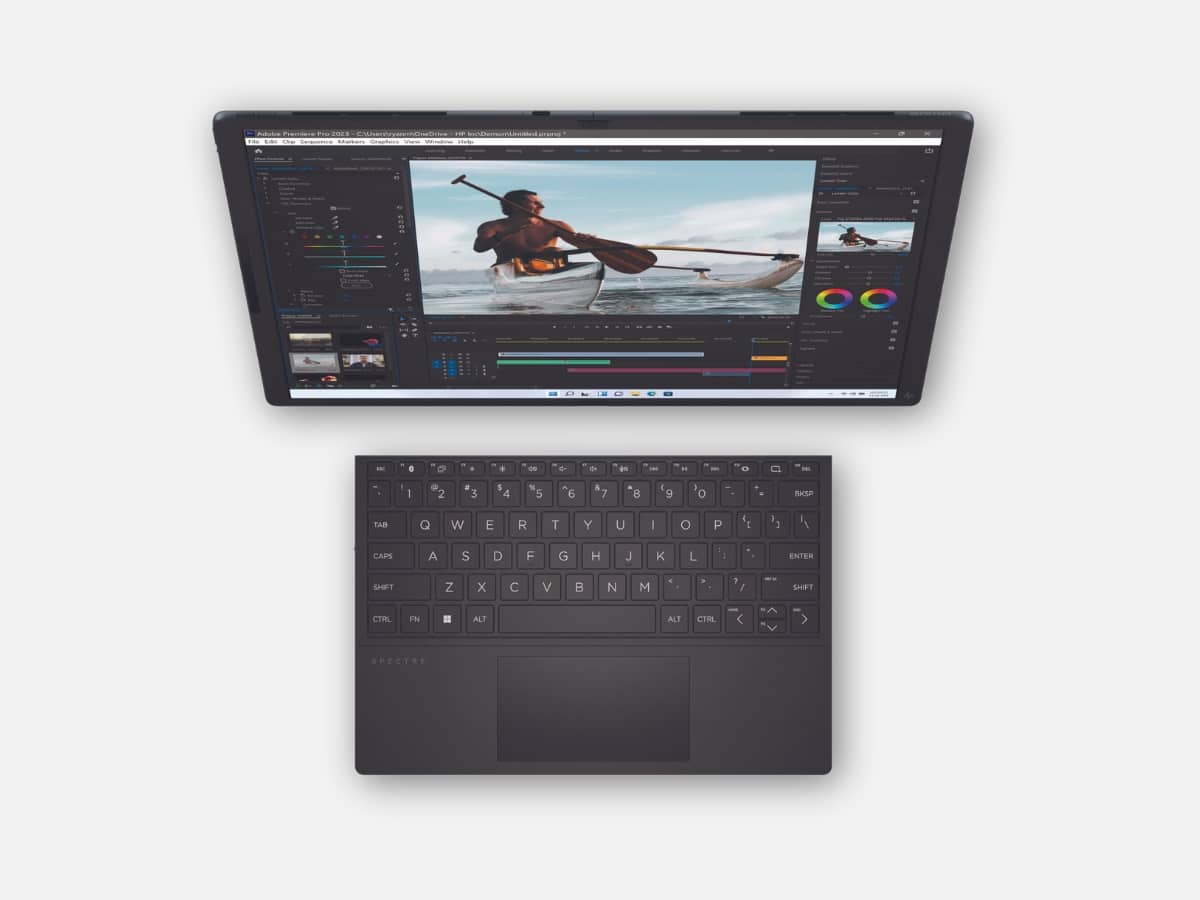 ---
Featured Video from Man of Many