Geared Up – MKBHD's Desk Setup & Gear
If you love gear as much as we do then you already know who Marques Brownlee (aka MKBHD) is. Allow us to introduce him anyway. With over 3 million followers, MKBHD is one of Youtube's most popular reviewers of all things gear and tech. Variety has named him in their Top 5 Digital Star #Famechangers and Vic Gundotra branded him the "best Klipsch Comes Out with New T10 True Wireless Earphones reviewer on the planet". In addition to his massively popular Youtube channel, MKBHD also runs his own website and even endorses signature gear when it meets his standards of excellence.
Update July 2016: MKBHD just released a video updating us on the tech he uses daily so we've updated this post to keep you guys in the loop.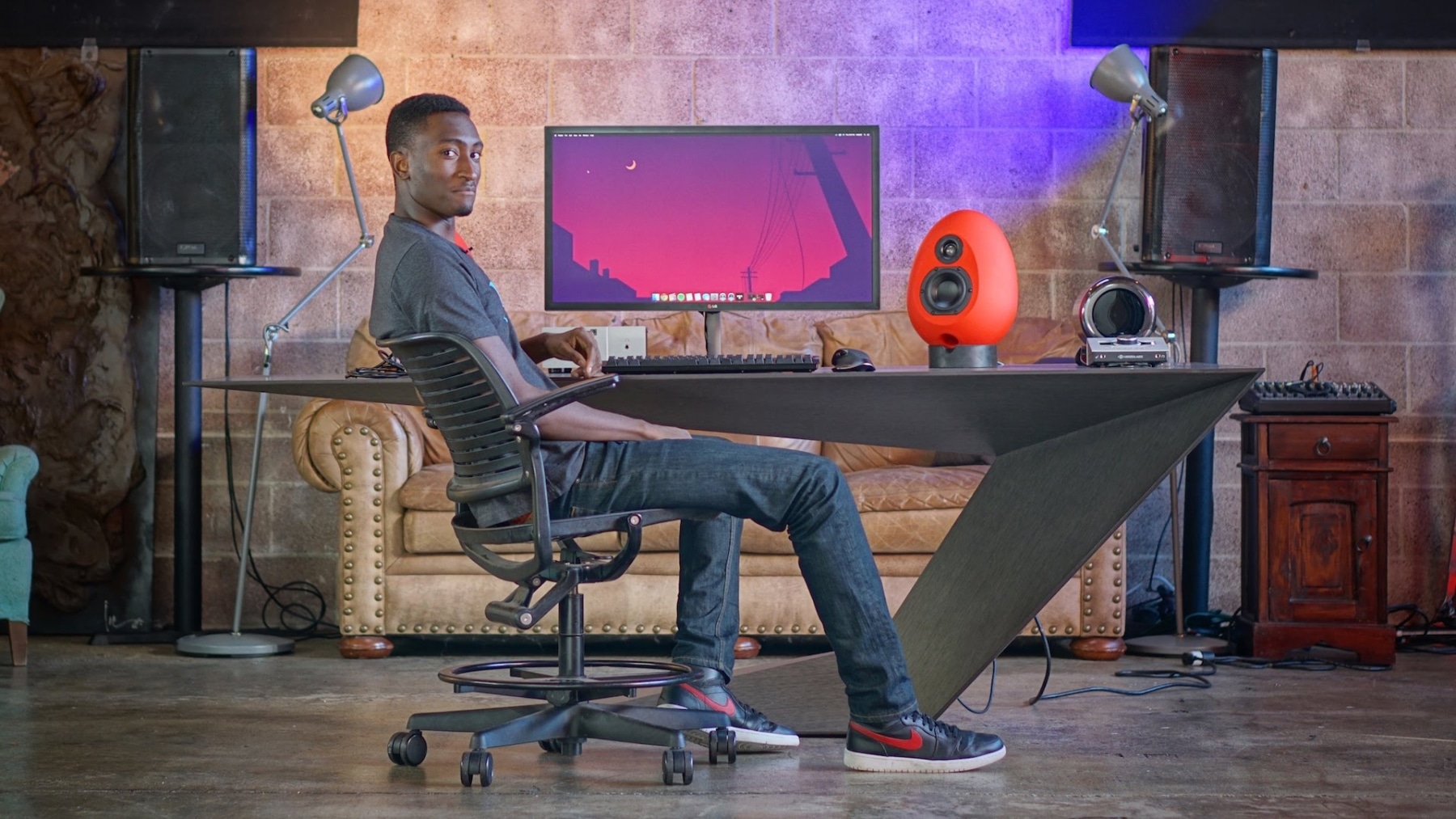 Ultimately, we like to think of MKBHD as the living, talking, 8 Best Wireless Chargers For iPhone 8 and iPhone X embodiment of virtually everything we represent here at Man of Many. He's not the competition–if anything he's an alliance. In honour of our fellow curator of cool, we'd like to share MKBHD's desk and audio set up because like everything else he stands behind each component signifies the top stratum of gear and design. Check our MKBHD's Desk Setup below.
You'll also like:
Six Best YouTube Tech Reviewers
Get the Best Sound with RODE's NT-USB Microphone
10 Best Drones to Buy For Photography and Video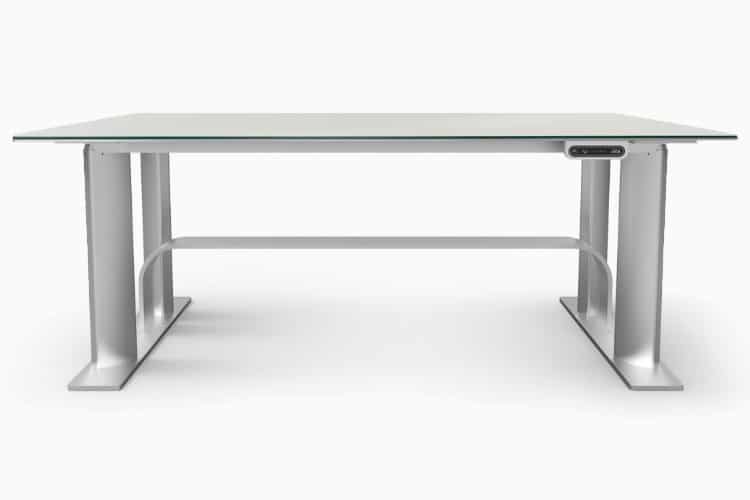 1. XDesk Air Pro
XDesk (formerly NextDesk) already blew minds with the XDesk Pro and now they're back with an upgrade. The XDesk Air Pro delivers even more dynamism and weight capacity than its predecessor. The frame is made from solid recycled aluminium and can support over 630 lbs. But what makes this clean, breathtaking beauty truly stand out from the pack is a lightning speed ability to adjust in height at the touch of a button on the LED display. Thanks to four microprocessor-controlled lifting columns and the use of internal dual drives, height adjustment is not only effortless but quiet too. If you like this, you'll also like our 26 Best Desks for the Home Office.
Features: 4 electric columns, 4 high output motors, 630 lbs weight capacity, speed – 1.7 inches/sec
Price: from $3,705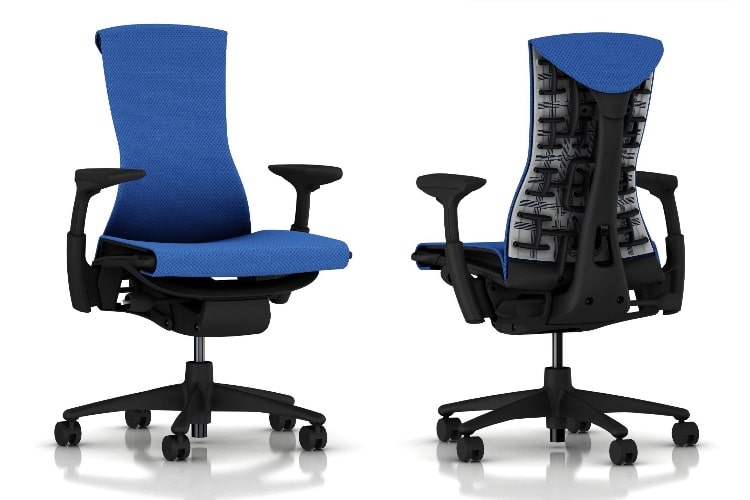 2. Herman Miller Embody Chair
MKBHD gets his perfect posture by using the Herman Miller Embody Chair, which utilizes various ergonomic functions to stimulate blood and oxygen flow as well as support proper sitting position and reduce spine compression. It's also fully adjustable and made with recyclable materials at a facility that runs solely on renewable energy. This is truly a product truly creating comfort with a conscience. The price point might be a little steep–but the chair costs far less than the back surgery you'll need after sitting in some crude alternative that doesn't give a hoot about your spine or any other part of you for that matter. If this is a little outside of your price range, maybe check out our list of the 17 Best Office and Desk Chairs for Any Office.
Features: provides ergonomic support, fully adjustable arms, titanium base and white frame, translucent casters
Color options: Berry Blue Balance, Charcoal Rhythm
Price: from $1,635
Purchase: Herman Miller Embody Chair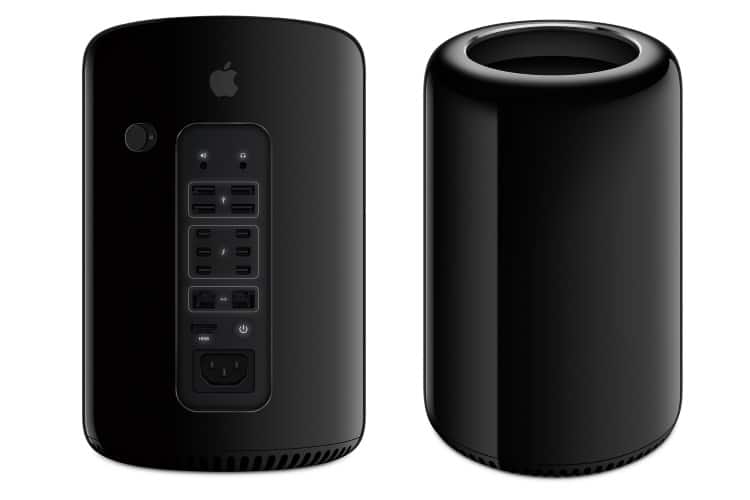 3. 2013 Mac Pro
Love them or hate them, no other brand fused elegant design with approachable functionality the way that Apple did in the early to mid-2000s. Their new Mac Pro Workstation Server is a treasure chest of features all contained within a compact cylinder that looks sent back in time from an advanced civilization (or a trash can). Expect a big step up from previous instalments in terms of speed, memory, storage and graphics. MKBHD is rocking the 8-Core trashcan with a mammoth 64 gigs of ram, Dual AMD FirePro D700 graphics card and Final Cut Pro for editing.
Features: base model – quad-core 3.7GHz Intel Xeon E5 processor; 12GB of RAM; two AMD FirePro D300 graphics processors; 256GB solid-state drive
Price: from $2,999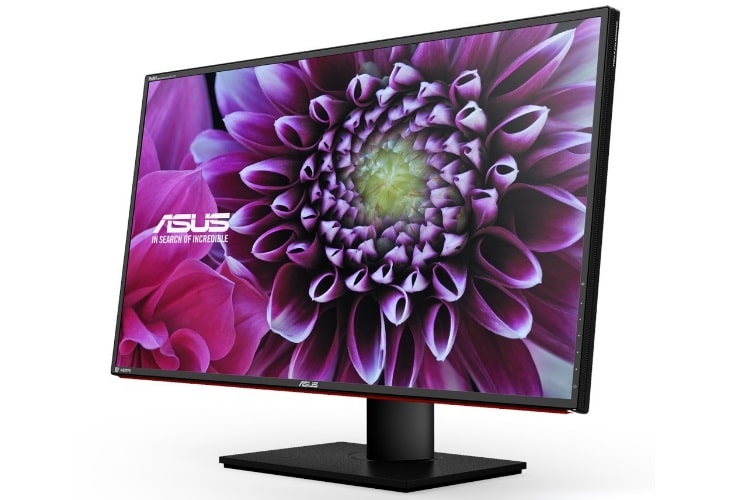 4. ASUS Ergonomic Back-lit LED Monitor
Keeping things sleek and superior, MKBHD pairs his premium hard drive with an equally impressive monitor from ASUS. Featuring a 32-inch 4K/UHD display with top-shelf pixel density, colour resolution and wider angles thanks to the use of IPS technology, along with wall-mount capability and an ergonomic adjustable stand that can pivot with ease, the ASUS PA328Q Monitor delivers award-winning performance and sweeping connectivity with various ports. No wonder MKBHD makes it all look so easy.
Features: Professional-grade 32-inch 4K/UHD display, 100% sRGB and Rec. 709 color space support, HDMI, DisplayPort 1.2, and MHL 3.0 for smooth 4K/UHD content playback, ASUS Eye Care Technology with TÜV Rheinland-certified Flicker-free technology
Price: from $1,544.99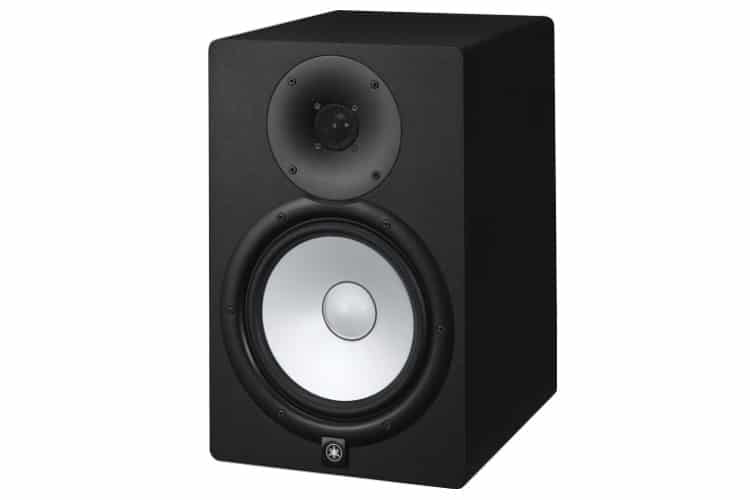 5. Yamaha HS8 Studio Monitor Speaker, Black
For any Internet sensation, the sound is as important as sight. When it comes to sound delivery, MKBHD employs the use of the Yamaha HS8 Studio Monitor, which takes a philosophical approach to acoustics and architecture. The HS8 Studio Monitor uses everything from state-of-the-art noise reduction technology to recently developed transducers to adjustable control features in order to provide tremendous clarity at both ends of the aural spectrum.
Features: remote control, 8 inch cone woofer and 1 inch dome tweeter, 38Hz to 30kHz frequency response, 75W LF plus 45W HF bi amp system 120W total, 60 watts
Color options: black, white
Price: from $369.99
Purchase: Yamaha HS8 Studio Monitor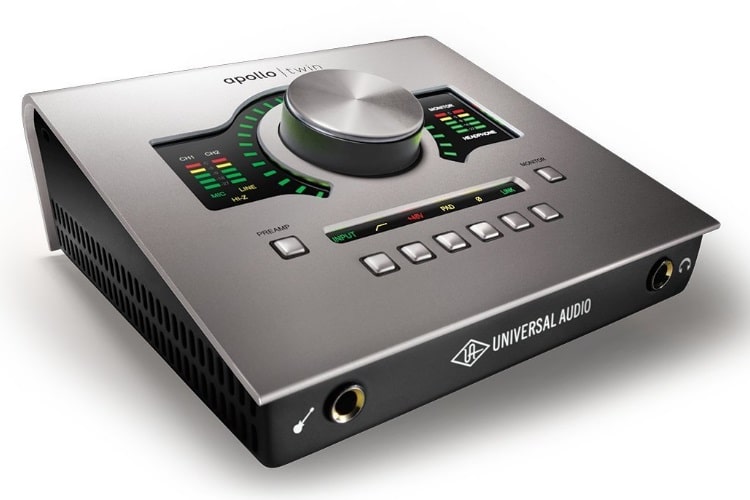 6. Universal Audio Apollo Twin High-Resolution Thunderbolt Interface
There was a time when the only way to produce studio sound was in an actual studio. Those days are over. The Universal Audio Apollo delivers all the complexity of analogue sound and studio mixing in a beautiful little device that connects to the computer and weighs just under 4 lbs. It has features like real-time UAD processing and tube preamp emulation to bring top-tier functionality to the convenience of MKBHD's desktop.
Features: world-class 24-bit/192 kHz audio conversion, Realtime UAD Processing
Price: from $1,379
Purchase: Universal Audio Apollo Twin High-Resolution Thunderbolt Interface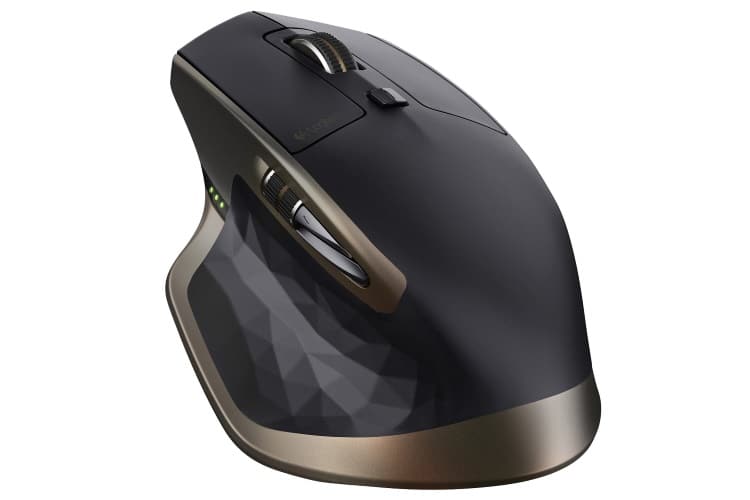 7. Logitech MX Master Wireless Mouse
Logitech is the perfect option for the modern day gear enthusiast who probably needs to navigate more than one computer at a time. The Logitech MX Master Wireless Mouse flaunts an unmistakable sculptured exterior and handy thumb wheel and can connect with up to three computers at once via wireless technology. The user can switch between each computer with the click of a button. Thanks to a Darkfield Laser sensor, the mouse works on any surface over 4mm thick.
Features: laser movement detection technology, unique thumb wheel, unifying receiver or Bluetooth Smart wireless technology, up to 40 days of power on single charge
Color options: black
Price: from $99.99
Purchase: Logitech MX Master Wireless Mouse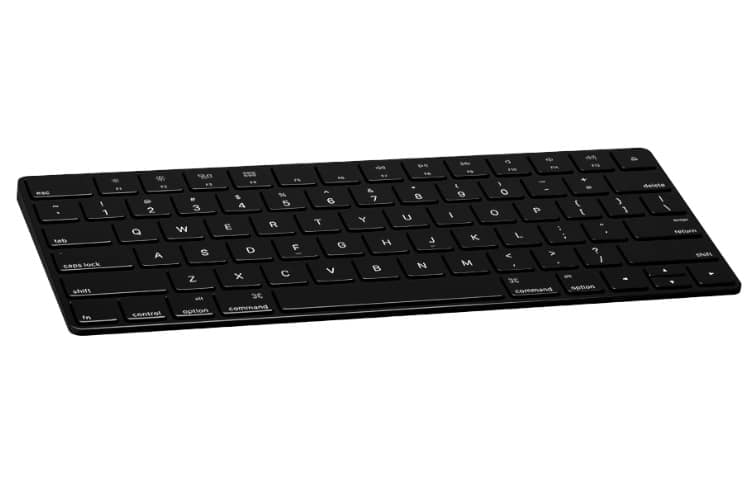 8. Colorware Wireless Apple Keyboard
As his desk set-up duly indicates, MKBHD is big on personality and the products he uses are too. Take, for instance, his custom matte black keyboard and trackpad from Colorware. It's effortlessly smooth, mobile and sleek, like MKBHD himself.
Price: from $199
Purchase: Colorware Wireless Apple Keyboard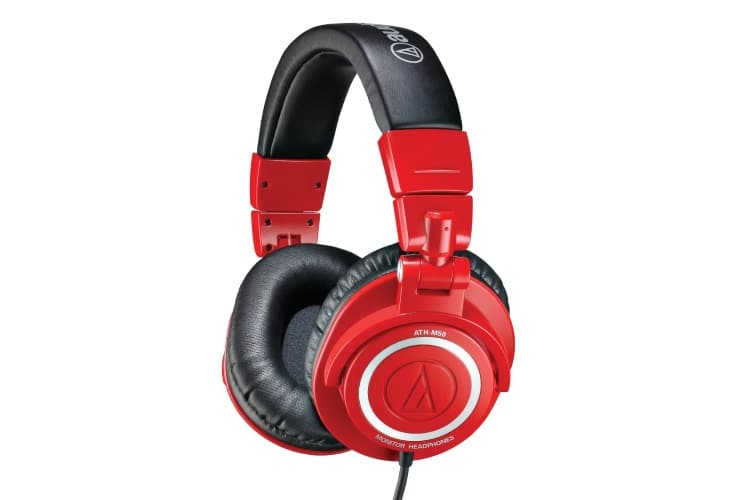 9. Audio Technica ATH-M50RD Professional Studio Monitor Headphones
The red M50's have been MKBHD's daily's for a very long time. While his red ones are a little more on the expensive side with a coiled cable, there's no reason you can't still have the same audio quality in a different colour.
Features: limited edition red color, proprietary 45 mm large-aperture drivers with neodymium magnet systems, closed-back cushioned earcup design
Color options: red
Price: from $209
Purchase: Audio-Technica ATH-M50RD Professional Studio Monitor Headphones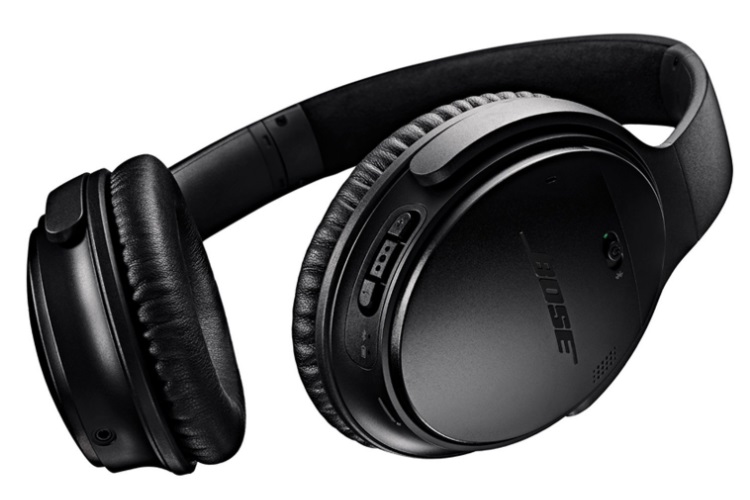 10. Bose QC35 Wireless Noise Cancelling Headphones
We've covered these bad boys on the site before and they're actually my daily drivers which I'm listening to right now as I type this article. In our view, they're the best noise cancelling headphones on the market and MKBHD tends to agree. He uses these for travel and flights. Here's his review.
Features: World class noise cancellation, Bluetooth, NFC, over-ear form factor, Volume optimized EQ, 20 hour battery life per charge, up to 40 hours (wired)
Color options: black, silver
Price: from $169.99
Purchase: Bose QC35 Wireless Noise Cancelling Headphones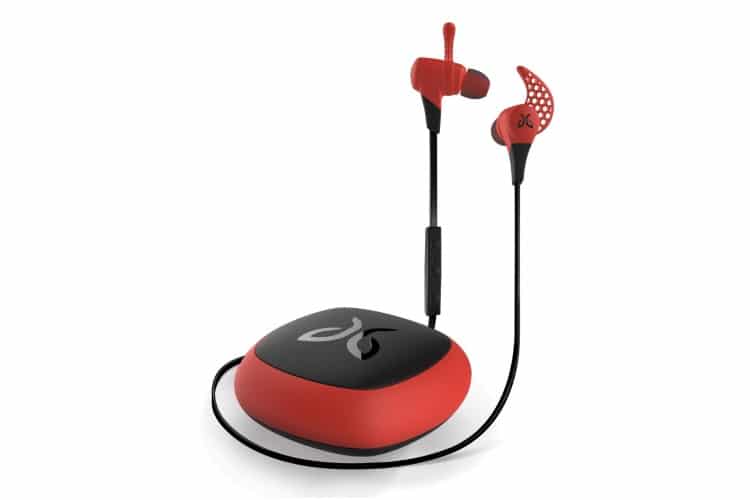 11. Jaybird X2 Headphones
He uses the Jaybird X2's over the new Freedoms for generally walking around and they're awesome Bluetooth earbuds. Here's his review of the Jaybird X2's.
Features: bluetooth connectivity, in-ear form factor, up to 8 hours, lifetime sweat proof warranty
Color options: storm, green
Price: from $18.45
Purchase: Jaybird X2 Sports Wireless Bluetooth Headphones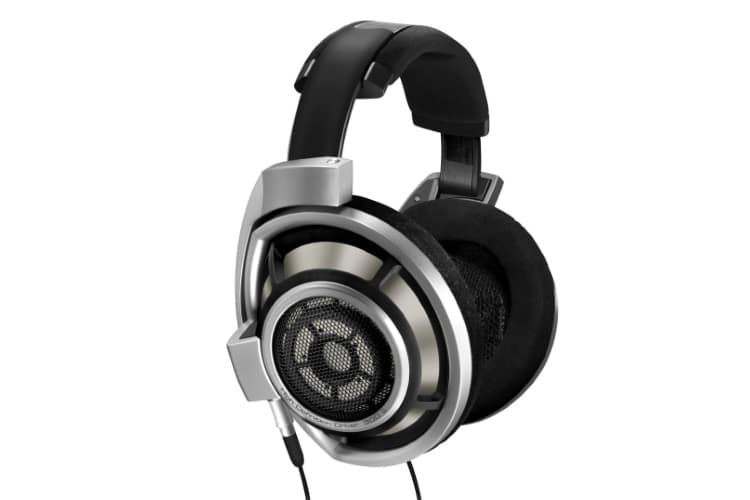 12. Sennheiser HD 800 Reference Dynamic Headphone
Update: apparently these aren't his dailys anymore. The perks of being a renowned gear reviewer keep piling in. The Sennheiser HD 800s are quite simply next-level audiophile headphones, which utilize an open back design and patented Ring Radiator transducer to capture the full soundstage of an artist's performance. And of course, those premium ear cushions feel downright dreamy against the lobes.
Features: open back, around ear, wired connectivity
Color options: black
Price: from $1,679.95
Purchase: Sennheiser HD 800 Reference Dynamic Headphone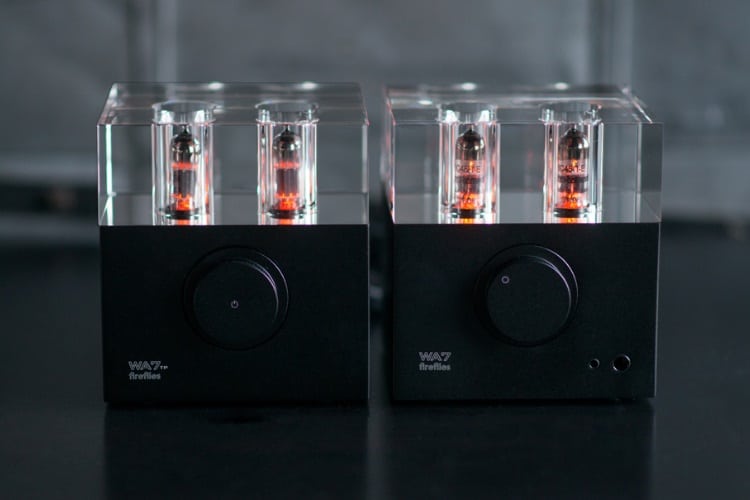 13. Woo Audio WA7 Fireflies Amp
Rounding out MKBHD's audiophile set up is this pure tube headphone amp with a digital-to-analogue converter. The WA7 Fireflies are conceptual triumphs that do away with semiconductors to use a 6C45 triode as both a driver and a power tube. As with most high-end equipment, Woo Audio streamlines a laundry list of amazing specs and features to establish unfettered accessibility and truly exceptional sound. Damn, MKBHD–you do not mess around when it comes to audio gear. Don't forget you can get turnt' up with our Get Turnt Up With These 10 High-End Amplifiers.
Price: from $999
Purchase: Woo Audio WA7 Fireflies Amp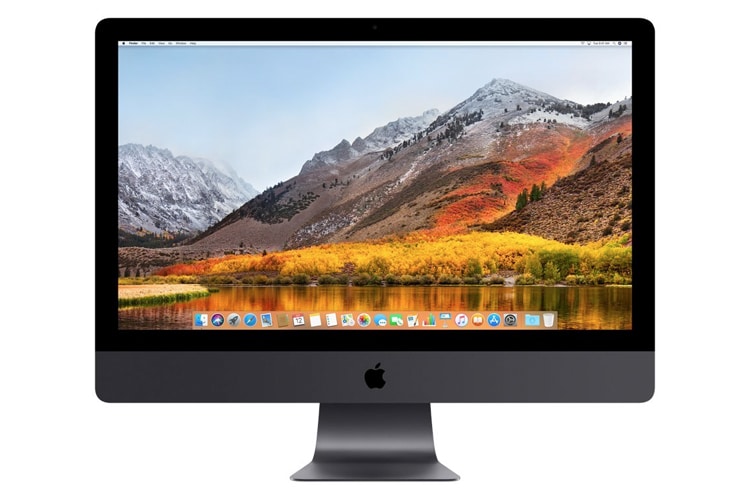 14. Apple iMac Pro 27″
With 10-core Xeon W, 128GB of RAM, Radeon Vega Pro 64 16GB and 2TB SSD, you can see why MKBHD added this screen to his setup collection.
Price: from $3,799.99
Some Updated MKBHD Daily Tech – Mid 2016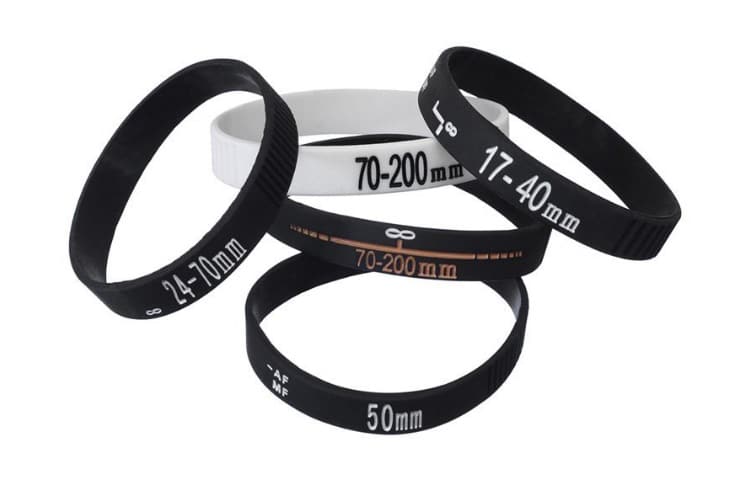 15. Camera Lens Bracelet
It's not a piece of tech but something that MKBHD wear's daily in pretty much all of his videos. Fun fact, it's pretty much exactly the same size as a Canon EF Lens mount.
Price: from $3.50
Purchase: 5 pcs DSLR Camera Lens Focus Ring Wristband 
16. Moto 360
While he doesn't wear a smartwatch all the time, when he does, MKBHD's smartwatch of choice on the Android side is the Moto 360. He recommends using this solely with an Android phone rather than an iPhone even though it's capable of doing both. Here's his review of the Moto 360 V2.
Features: 42 millimeter or 46 millimeter; classic round design; Moto Body fitness tracker
Color options: black metal, gold, rose gold & blush, silver, silver & cognac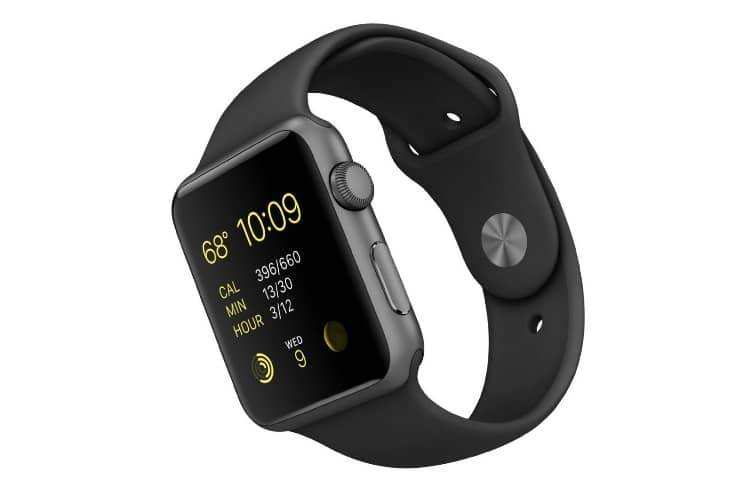 17. Apple Watch
On the IOS side, it's the Apple Watch. Here's his review.
Features: 42 millimeter; 18-hour battery life; GPS + Cellular connectivity; Heart Rate Sensor, Altimeter, Accelerometer, and Gyroscope; electronic SIM
Price: $542.42
Smartphones?
The question that he get's asked the most in the comments? You guessed it. It's his smartphone of choice. While it changes on a regular basis, he's usually rocking two or three at a time with several sim cards. Read further below for what he's rocking.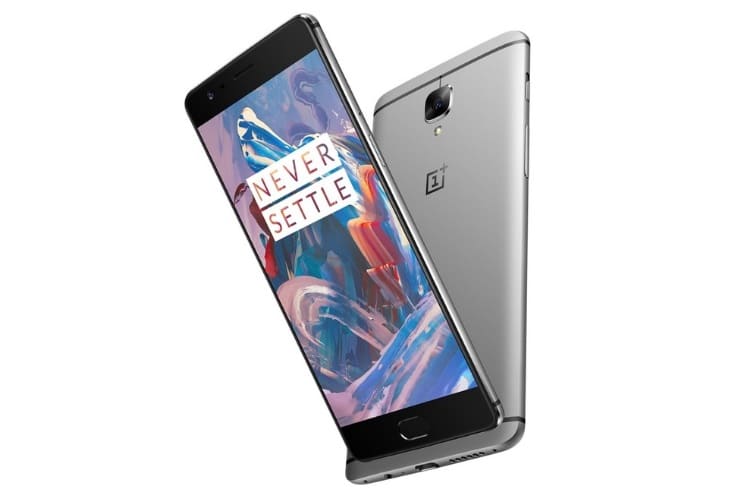 18. OnePlus Three (Main Phone)
A solid $400 smartphone with really clean software, great performance and fast charging.
Features: Display 5.5″ 1080p Full HD (1920 x 1080 pixels), Bluetooth, NFC, OS OxygenOS
Price: $400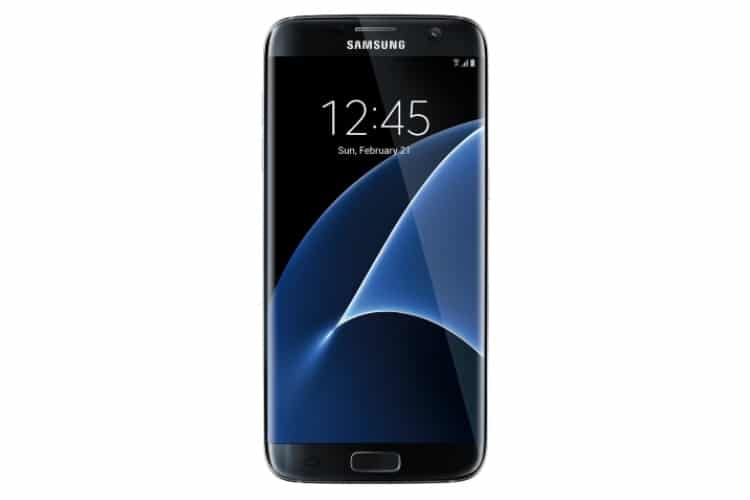 19. Galaxy S7 Edge
He switched to the OnePlus Three from the Galaxy S7 Edge as it's got a larger screen. He'll tend to replace his main phone with his 'Test' Phone if it performs better. You can read Man of Many's full reviews of the phone here.
Price: from $391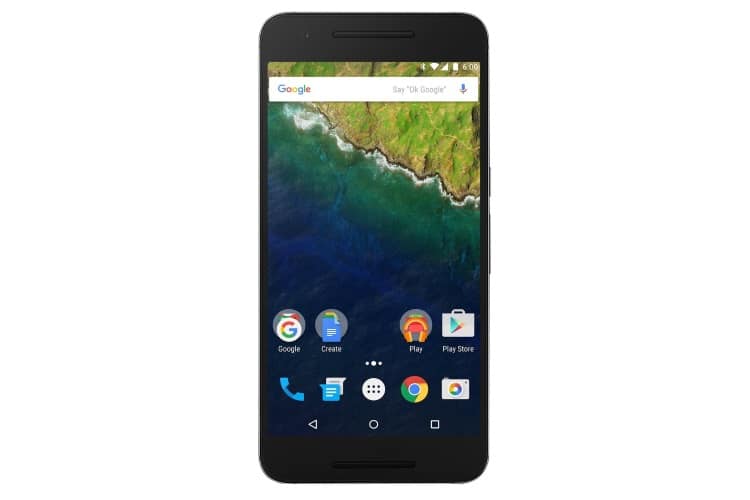 20. Nexus 6P
Before this, he was rocking a Nexus 6P with an Android Nougat Beta.
Features: all-metal design; 5.7-inch high resolution WQHD AMOLED display; front-facing stereo speakers; 12 MP Camera (larger 1.55 µM pixels)
Color options: gold, graphite, silver, frost
Price: $450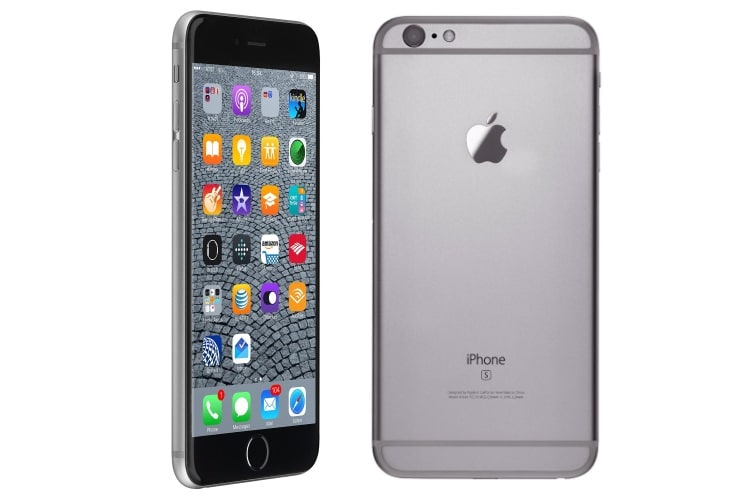 21. iPhone 6S Plus
This is his secondary phone. It tends to be better with camera related applications that aren't the official camera app. Basically, snapchat, Instagram, beme and most social apps.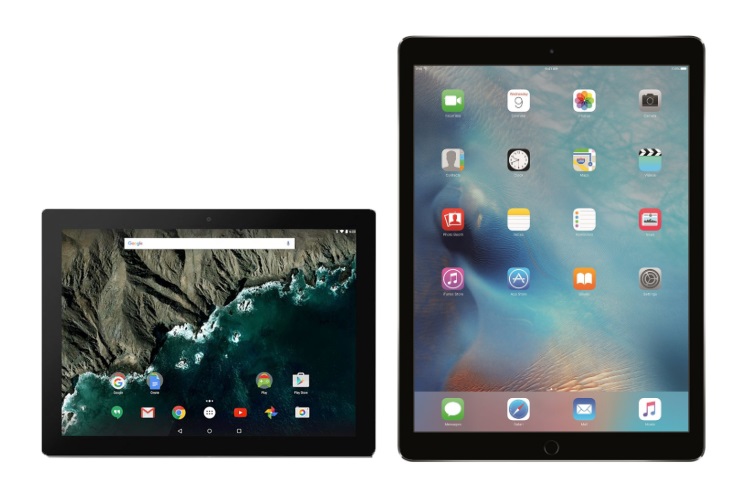 22. Tablet?
Fun fact, he doesn't use a tablet of choice but has an iPad Pro and Pixel C  laying around the office.
Features: 12.9 inches LED-backlit IPS LCD Multi-Touchscreen; 128 GB memory
Color options: gold, silver, space grey
Price: $599
Features: 308ppi; 10.2 inches; 8mp rear camera 2 mp front camera; Nvidia Tegra processor; 3gb memory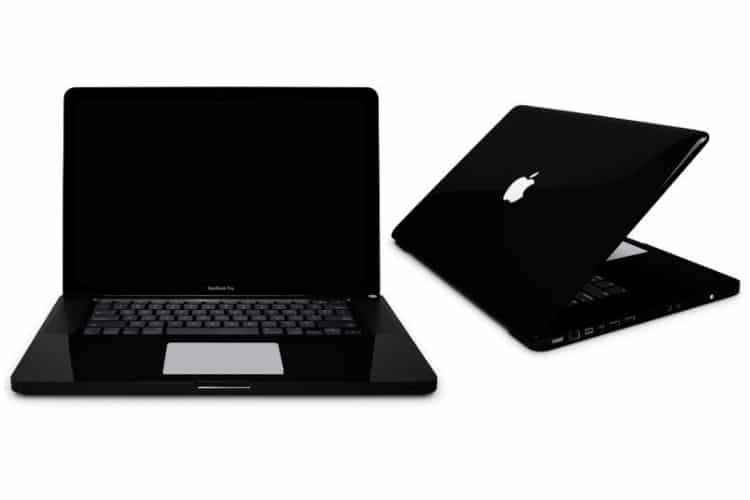 23. Black 15-inch MacBook Pro
MKBHD's laptop of choice, which is also his daily workforce is the 15-inch MacBook Pro. It's blacked-out from Colorware and fully maxed out specs wise as he uses this to edit on the go.
Features: great screen; powerful
Price: $2,599.99
Update: MKBHD's Video Gear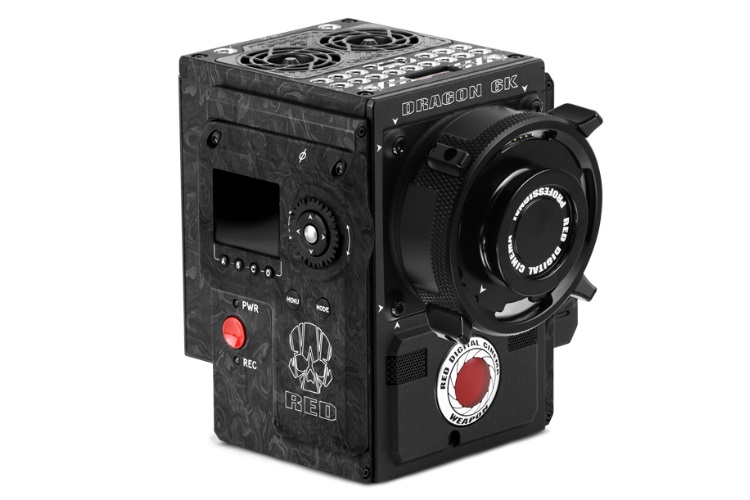 24. RED WEAPON Forged CF 6K
This beast pushes a whole lotta' pixels and given the price point, should probably only be used by professionals.
Features: RED DRAGON® 19.4 Megapixel CMOS; Effective Pixels – 6144 (h) x 3160 (v); Sensor Size – 30.7 mm (h) x 15.8 mm (v) x 34.5 mm (d)
Purchase: RED WEAPON Forged CF 6K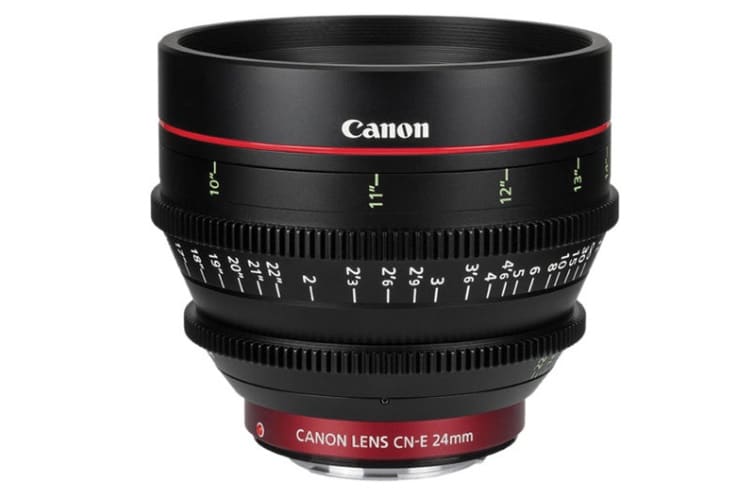 25. Canon CN-E Cine Lenses
MKBHD's got the 14mm, 24mm, 35mm and 50mm in his arsenal but he uses the 24mm and 14mm most often.
Features: wide-angle cine Lens; covers full frame & super 35 sensors; T1.5 maximum aperture; 11-blade Iris
Price: from $3,970
Purchase: Canon CN-E Cine Lenses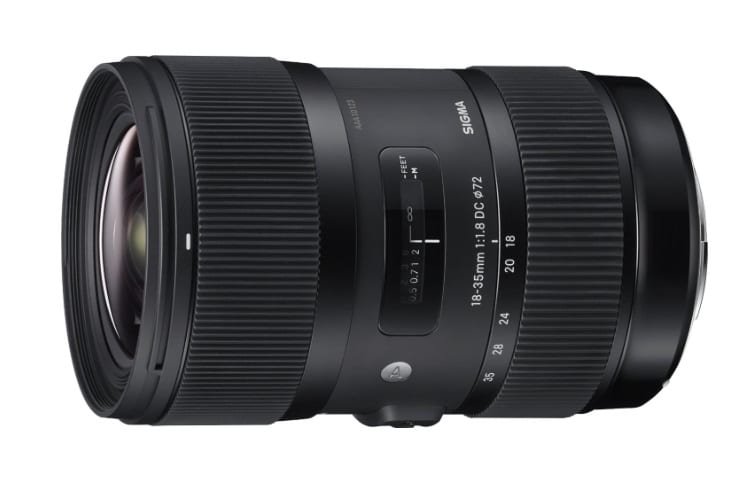 26. Sigma 18-35mm F/1.8
Fast Crisp Clean.
Price: from $698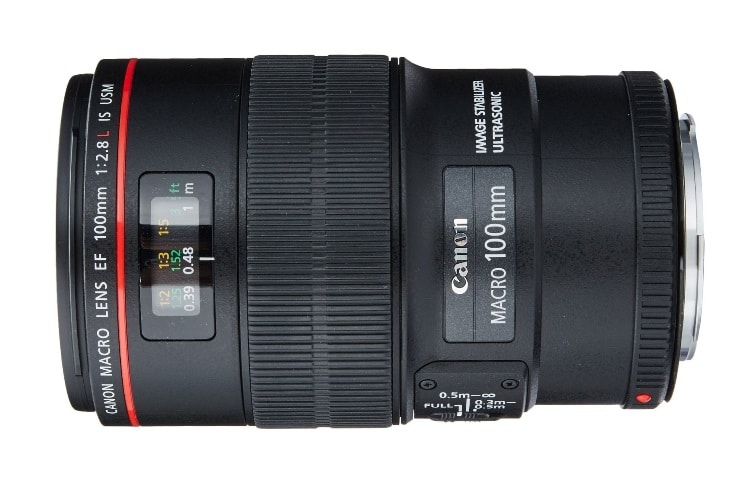 27. Canon EF 100mm f/2.8L Macro
A very very nice (and expensive) piece of glass.
Features: 100 mm focal length and 1:2.8 maximum aperture; 23.4-Degree diagonal angle of view
Price: from $1,299
Purchase: Canon EF 100mm f/2.8L Macro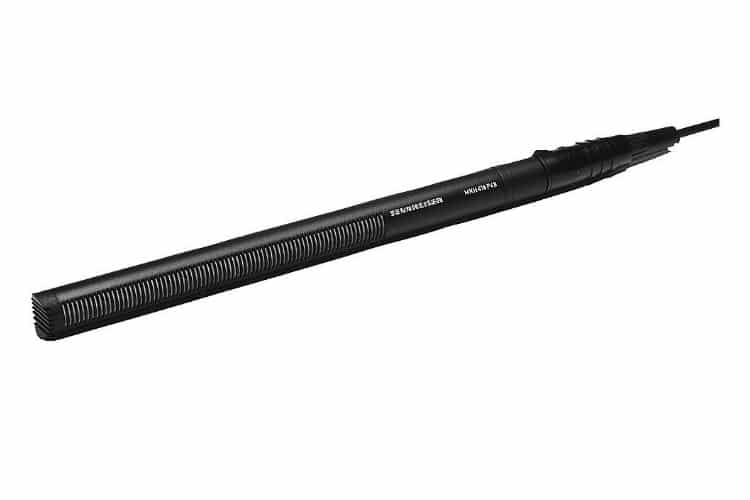 28. Sennheiser MKH416
The mic that MKBHD uses for 95% of his recording on his videos.
Features: increased directivity; rugged; equivalent noise level weighted as per CCIR 468 3: 24 decibel; current consumption: 2 megaAmphere
Color options: black
Price: from $989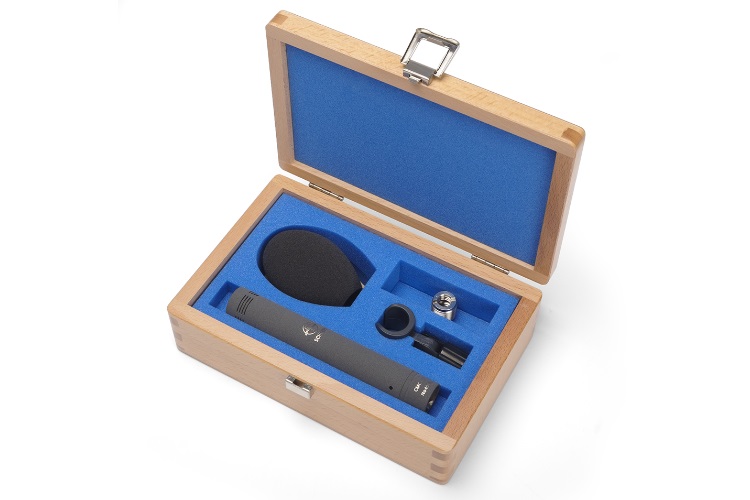 29. Schoeps MK41
Specifically, build for voice recording, it's what MKBHD will often use for his voice-overs.
Features: dialog boompole microphone; includes CMC 6 Amplifier, MK 41 Supercardioid Capsule, and SG 20 Mount
Price: from $1,655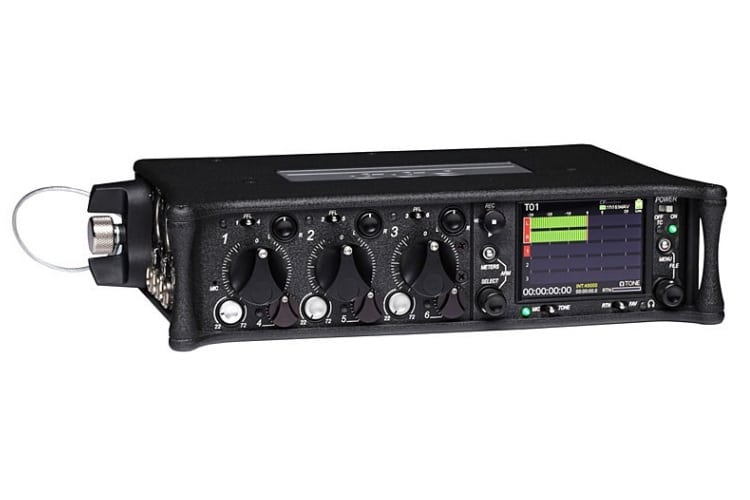 30. Sound Devices 633
A compact, clean and robust preamp, field mixer and audio recorder.
Features: three high-bandwidth XLR preamplifiers; +12, +48, and +10V digital phantom power; HP Filter, Pan, Fader, Trim Controls; AES3 and AES42 for digital microphones
Price: from $3,575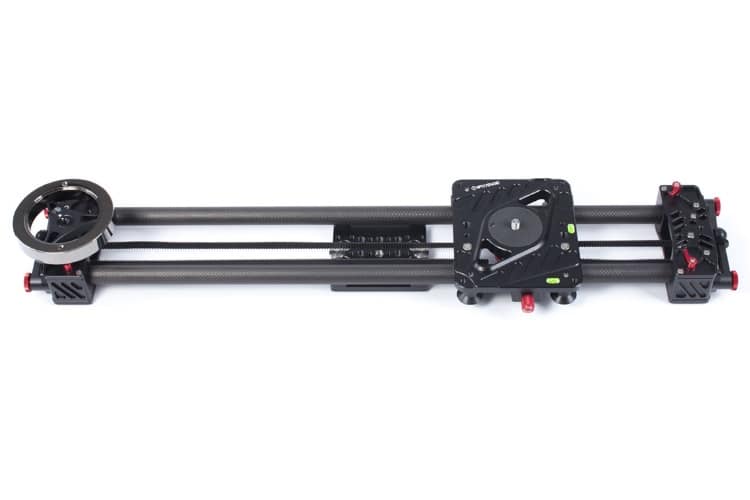 31. Shark Slider S1
To get those clean panning and zoom shots that look extra smooth, you could invest in a slider like this. But if you're on a budget you can achieve a similar effect with a good skateboard or tripod.
Features: 31″ Shark Slider S1; 25″ Standard Sliding Length; 47″ Total; extra extension rails & long drive belt
Price: from $599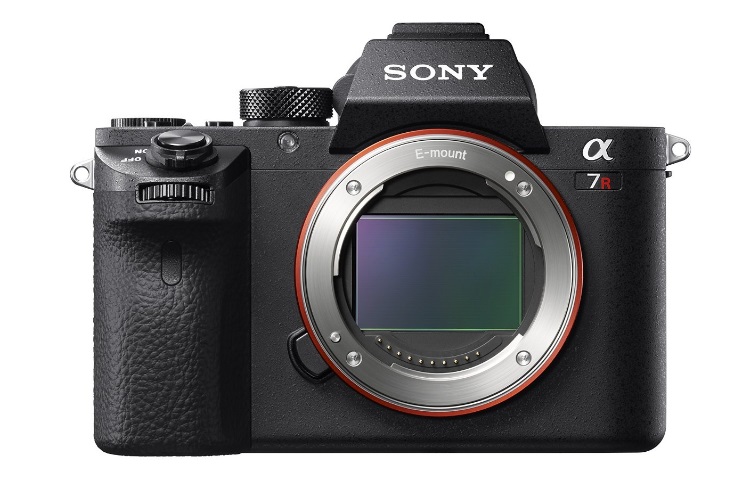 32. Sony a7R II
A compact camera that shoots crisp 4K footage. A more versatile camera than the Red if you're just starting out.
Features: 5-axis in-body image stabilization; 2.4-million dot XGA OLED Tru-Finder w/ZEISS T- coating; 2.4MP full-frame, 4K movie recording
Price: from $1,598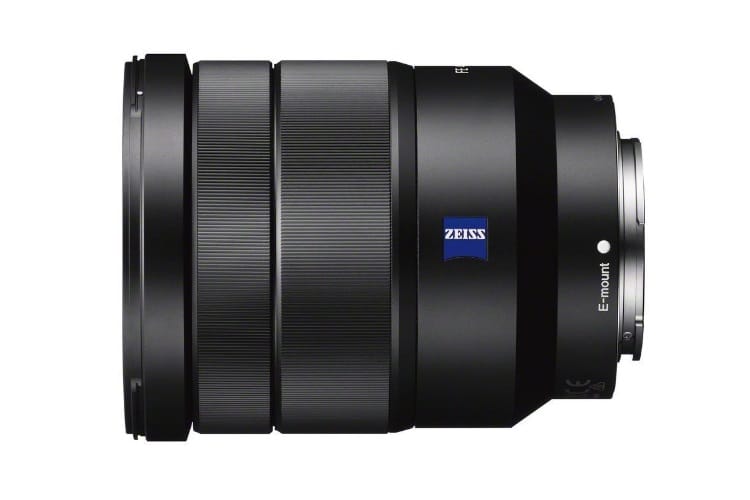 33. Sony 16-35mm F/4
We know Zeiss always produces quality and this lens is no exception.
Features: ideal for landscapes; minimum focus distance: 0.92 feet (0.28 m), maximum magnification ratio: 0. 19x, focal-length: 5/8 – 1-3/8 inches
Price: from $944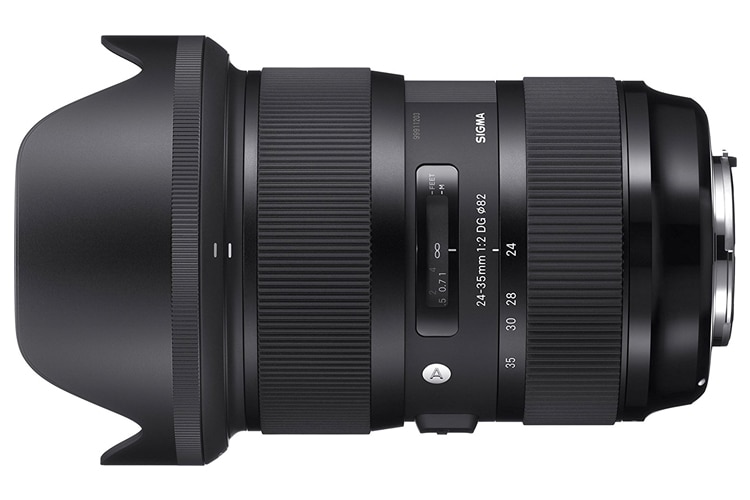 34. Sigma 24-35mm F2.0
Designed for prime performance and optimum versatility, the Sigma 24-35mm is the world's first full-frame F2 zoom lens.
Features: maximum Height – 171 centimeters; minimum height – 27 centimeters; carbon fiber and magnesium material; built-in 75mm half ball
Price: from $769.99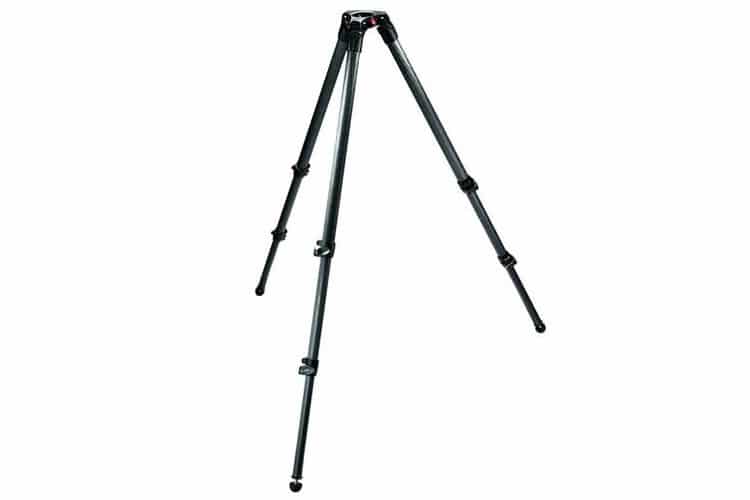 35. Manfrotto 535 Tripod
While you might want to work out your muscles, you'll be thanking us when you have to lug your heavy camera gear around and you've got this lightweight carbon fibre tripod with you. A simple thing to make your job easier.
Purchase: Manfrotto 535 Tripod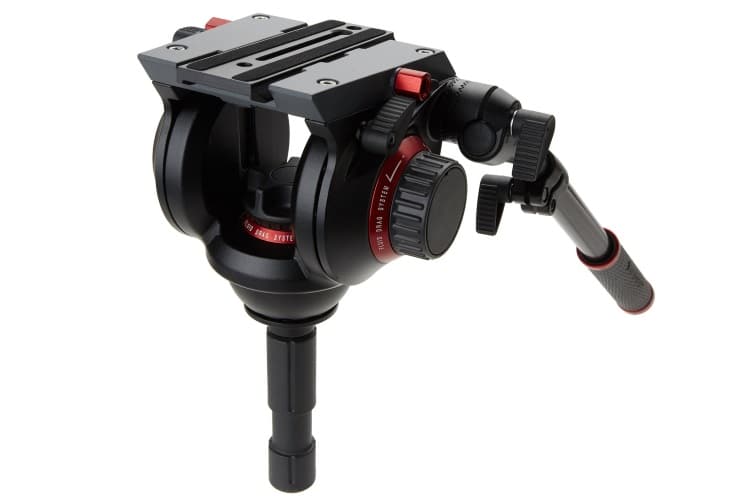 36. Manfrotto 504HD
We believe that this video head is made from 100% butter.
Features: 4-step counterbalance system; Ball Bearing drag system; ergonomic controls; lightweight
Price: from $362.83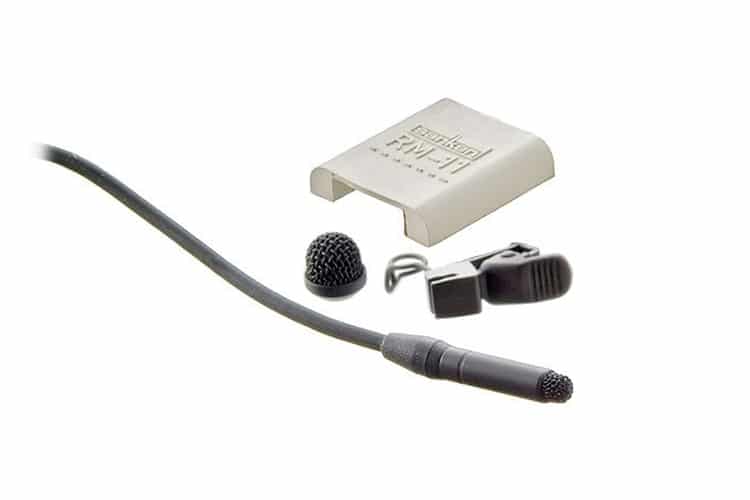 37. Sanken COS-11D Lav
The Omnidirectional Lavalier Microphone is optimized for digital transmitters and provides shielded RF noise protection.
Features: 1/8″ TRS Connector, Normal Sensitivity Level, Omnidirectional Polar Pattern, water-resistant, Original Vertical Diaphragm Design, Optimized for the Human Voice
Price: from $379
So whether you want to completely replicate MKBHD's desk setup, simply choose a few items or build upon it further, remember to not go forking out a whole lot of cash if you're never going to use it or your not even sure what it's for. MKBHD's job is to produce stunning high-quality 4k videos so you may not need the processing power or high-end audio products in his setup. But we can stand by the fact he's the best youtube tech reviewer around so make sure to hit up his YouTube channel.
You'll also like:
Six Best YouTube Tech Reviewers
17 Best Wireless Chargers for iPhone and Android
10 Best Drones to Buy For Photography and Video
General FAQ
What desk does Marques Brownlee use?
Marques Brownlee uses the XDesk Air Pro, which has lightning speed ability to adjust the height at the touch of a button on the LED display, effortlessly and quietly.
How much is Marques Brownlee worth?
Marques Brownlee, best known as MKBHD, is estimated to have a net worth of well over $4 Million.