TechSource's Desk Setup & Gear
Popular YouTube personality TechSource (real name Edgar Oganesyan) has earned a healthy following by way of his insights, tutorials, product reviews, PC builds, and setups. And while you might have yourself some trippy TechSource wallpaper as your desktop background, you're merely skimming the surface in terms of rolling the way this PC player does. Indeed, every day is basically Christmas for Edgar Oganesyan, so it's only fitting that his desk setup and gear makes for a list of truly epic proportion. After all, you don't get to over two million YouTube subscribers if you're not doing some serious unboxing on a weekly basis. We thus present TechSource's desk setup and gear. Good luck!
You might also like:
Ninja's Fortnite Gaming Setup, Settings & Gear
Markiplier's Gaming Setup, Gear & Camera for YouTube
Vlog Like a Pro – Casey Neistat's Camera Gear and Setup
PewDiePie's Camera, Desk Setup & Gear Behind all that Money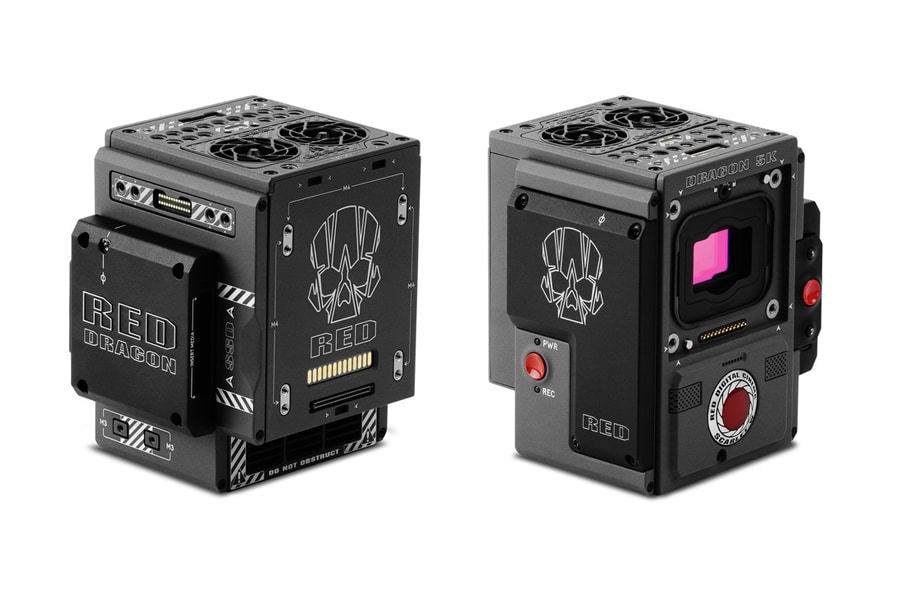 RED Digital Cinema SCARLET-W Brain with Dragon 5K Sensor
TechSource's videos come through with cinematic quality thanks to the SCARLET-W Brain, which features a Dragon 5K Super 35 CMOS sensor and REDCODE RAW imaging pipeline. He reportedly purchased it after crossing the million subscriber mark.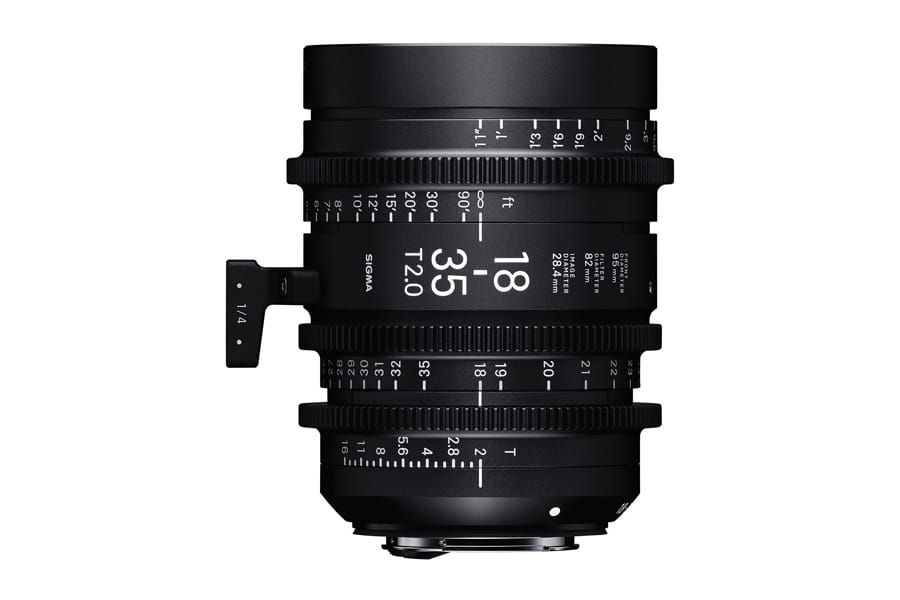 Sigma 18-35mm T2 High-Speed Zoom Lens
While on the subject of TechSource's uber-premium camera technology, check out the Sigma 18-35mm T2 High-Speed Zoom Lens. Features include a maximum T-stop of 2, a 9-bladed iris for bokeh effect, and an aperture that doesn't ramp over the zoom image, among other things.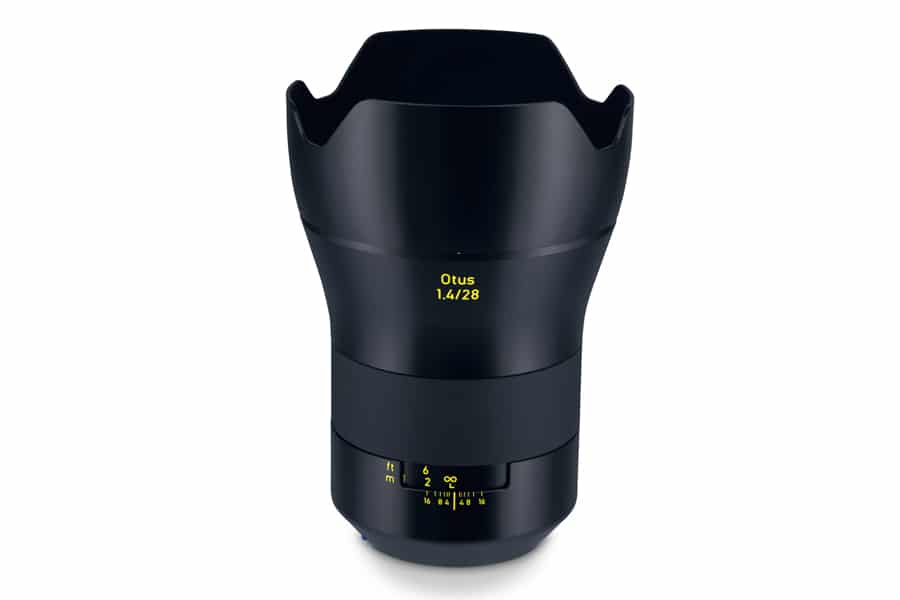 Zeiss Apo Distagon T Otus 28mm F1.4 ZE Lens for Canon
TechSource goes big and wide with the Zeiss Apo Distagon T Otus 28mm F1.4 ZE Lens for Canon. Regarded as one of the best wide-angle lenses in the world, it delivers top-shelf resolution in virtually any situation or environment.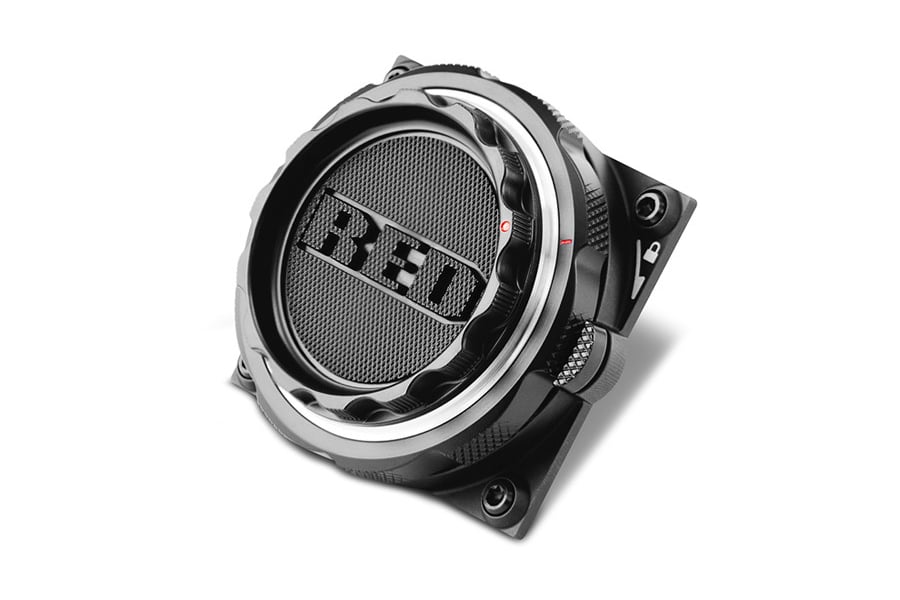 RED Digital Cinema DSMC Canon Mount
Even TechSource's camera mount is top of the line. Made of aluminium and compatible with EF and EF-S lenses, the DSMC Canon Mount features dual locking rings and captive screws.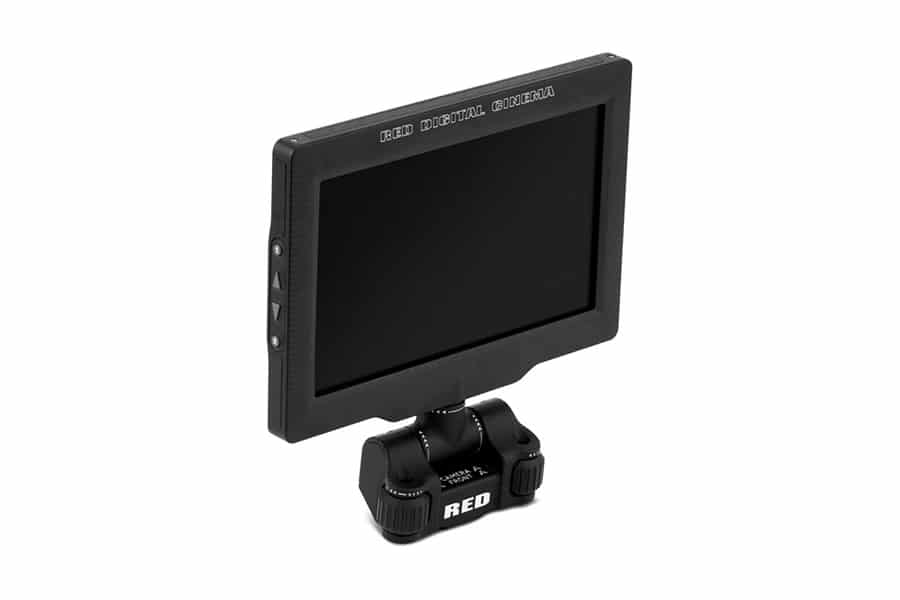 RED Digital Cinema Touch 7.0″ LCD
As you're probably aware, TechSource is all about assembling various setups piece by piece. It's then no surprise that he shelled out big bucks for this premium LCD touch screen, which works on select DSMC2 RED cameras.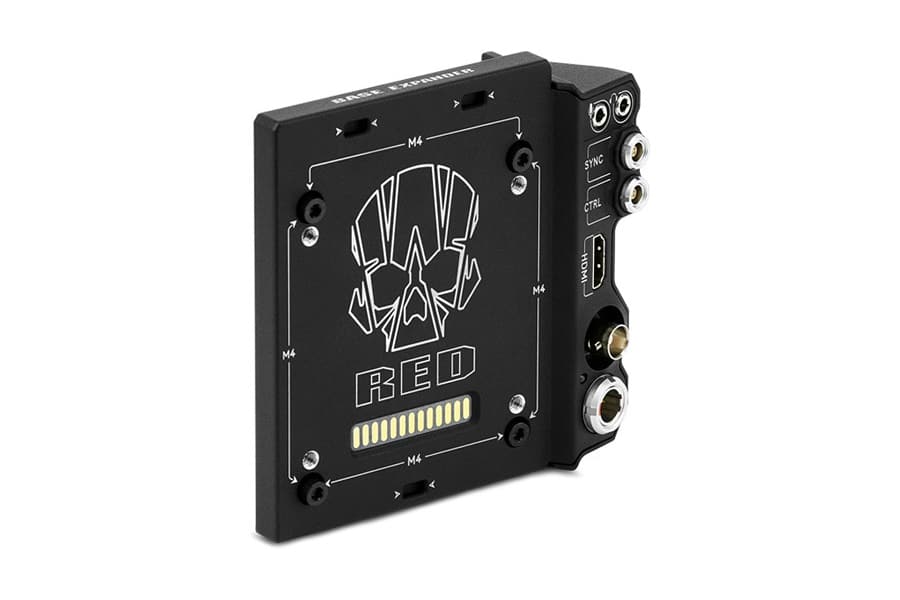 RED Digital Cinema DSMC2 Base Expander
The camera setup train keeps rolling with the DSMC2 Base Expander from RED Digital Cinema. It mounts to your camera/BRAIN module to provide a range of interface connectors.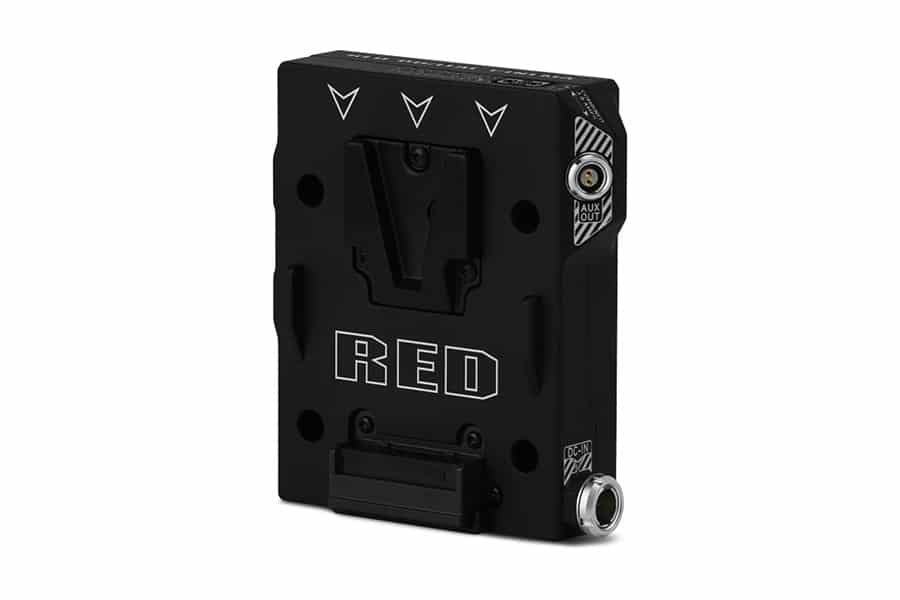 RED Digital Cinema DSMC2 V-Lock Battery Module
Touting a low profile and cable-free design, the DSMC2 V-Lock Battery Module powers up your various RED Digital Cinema camera components and accessories using RED BRICK, REDVOLT-V, and other V-lock batteries.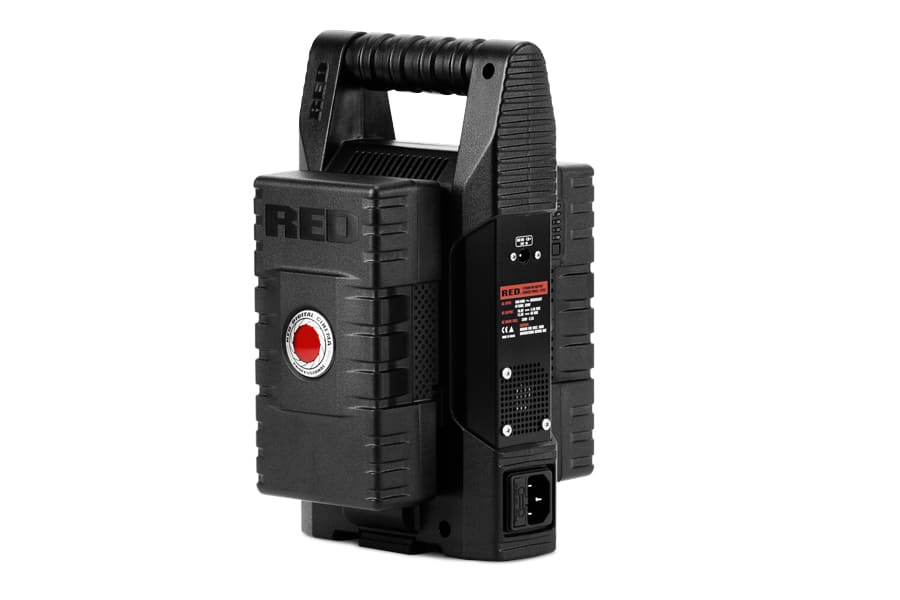 RED Digital Cinema RED BRICK Power Pack
Your RED Digital Cinema DSMC2 camera setup isn't complete without the RED BRICK Power Pack. True to its hefty name, the pack delivers all the charging power and performance you could possibly ask for. Can you handle it?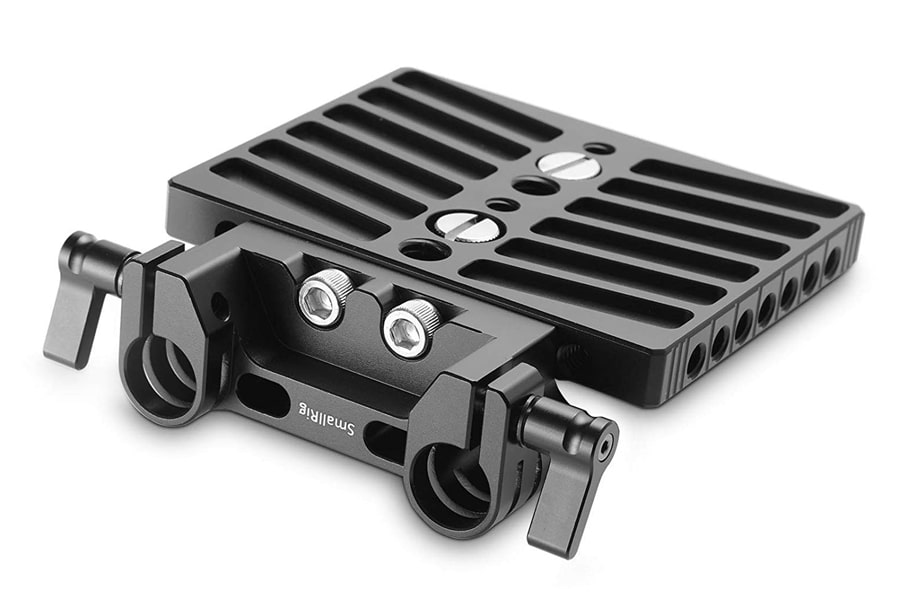 SMALLRIG Base Plate with Rod Clamp
TechSource keeps his RED camera setup stable with help from the SMALLRIG Base Plate. Compatible with 15mm and 19mm industrial standard rods, it can also mount a quick release plate for transitioning from shoulder to tripod.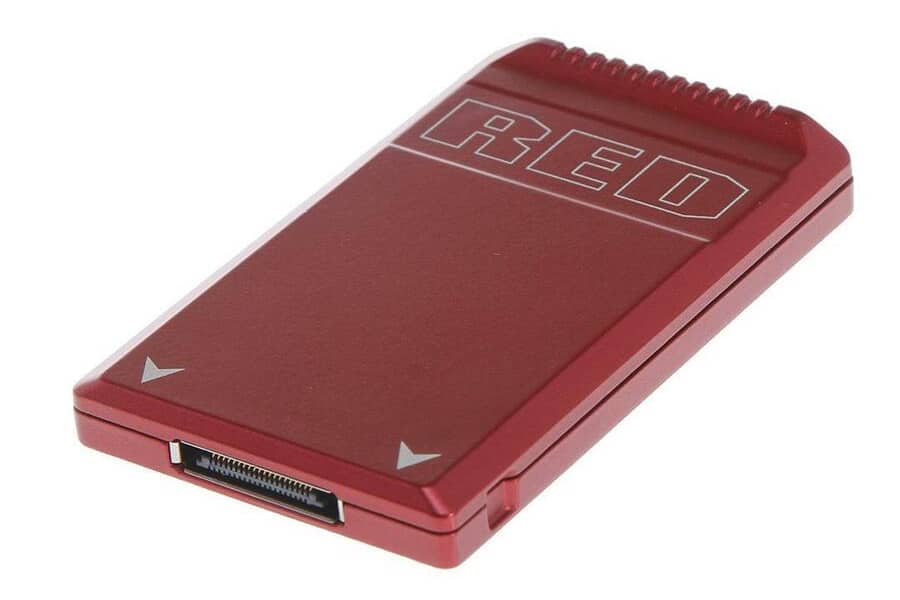 RED Digital Cinema Mini-Mag
With its capacity of 960GB and ability to write speeds as high as 300 MB/s, the RED Digital Cinema Mini-Mag is TechSource's data transfer tool of choice when he's using the DSMC2 camera system.

RED Digital Cinema DSMC2 Outrigger Handle
What, you thought we were done with TechSource's camera setup? Not without this DSMC2 Outrigger Handle, we're not! It features a built-in record button, ergonomic grip, two mounting screws, and a cable-free connection.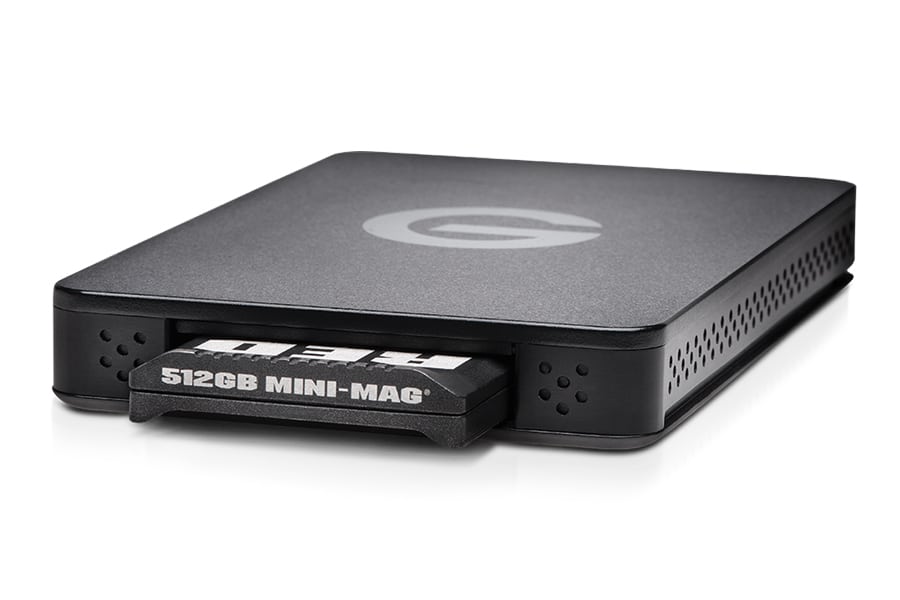 G-Technology ev Series Reader RED Mini-MAG Edition
Designed to streamline your RED camera workflow, the ev Series Reader RED MINI-MAG Edition delivers advanced connectivity, super fast transfers, and dependable back-up.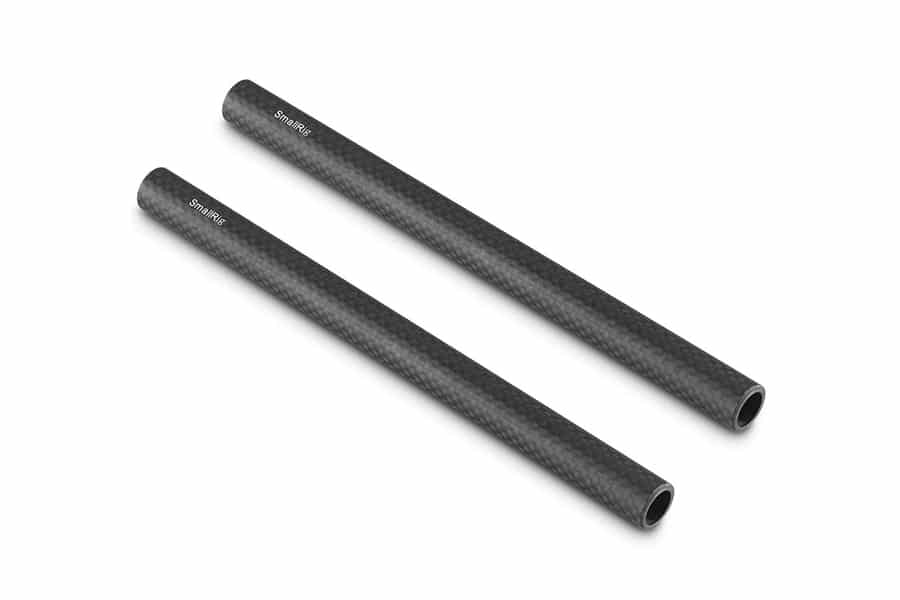 SMALLRIG 15mm Carbon Fiber Rod for Camera Shoulder Rig
If you're going to roll like TechSource and assemble a camera system from the ground up, you'll need some carbon fibre rods for the shoulder rig. These ones from SMALLRIG should do the job.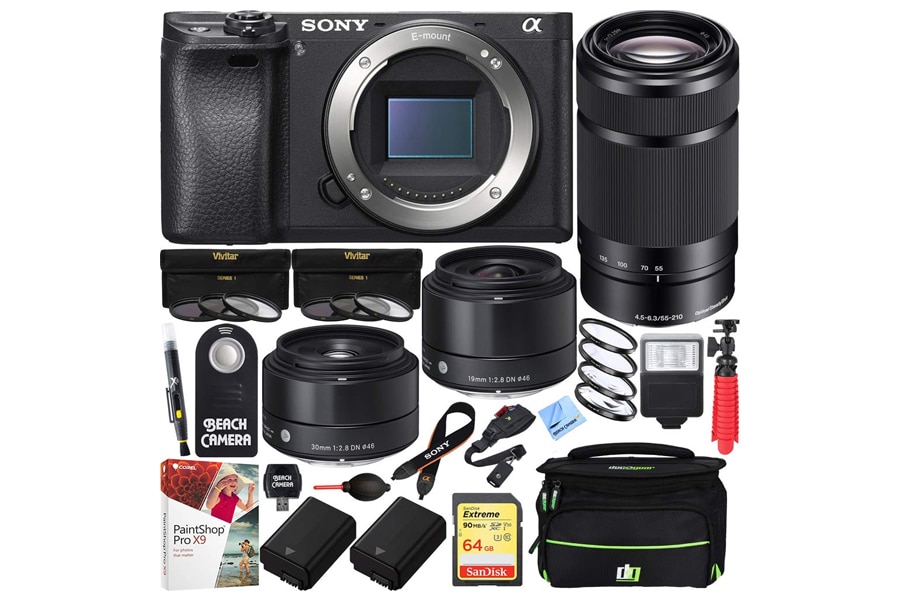 Sony ILCE-6500 a6500 4K Mirrorless Beach Camera Bundle
Don't feel like putting everything together one part at a time? Well, TechSource doesn't always feel like it either. That's why he got himself the Sony ILCE-6500 a6500 4K Mirrorless Beach Camera Bundle, which puts the full spectrum of components—including a slew of lenses, filters, and accessories—in one convenient place. At the heart of the bundle is the mirrorless camera itself, a vlogging essential.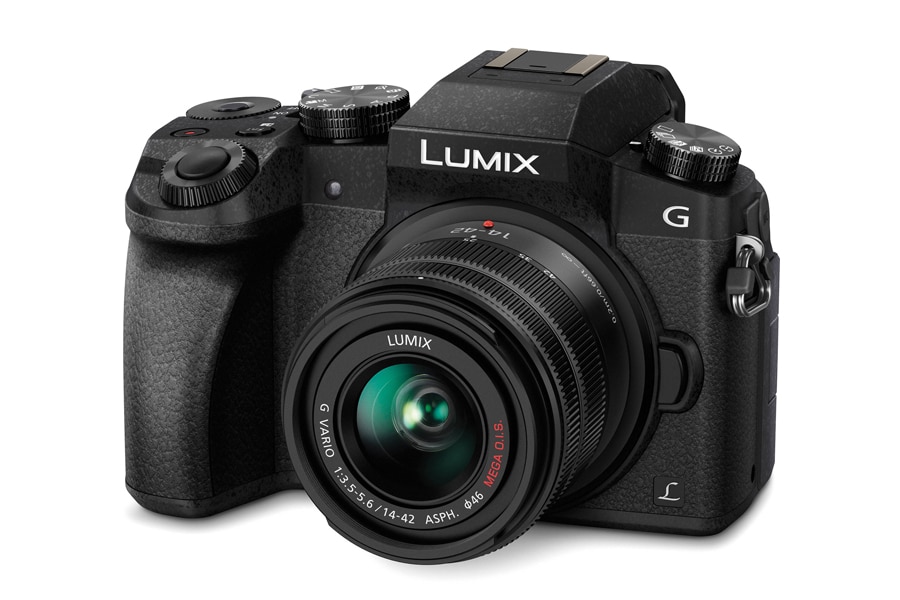 Panasonic Lumix G7 4K 16MP Digital Mirrorless Camera
Compared to what we've seen thus far, this mirrorless camera from Panasonic is quite affordable. Consider it a perfect entry point into TechSource's world, where things can get very expensive.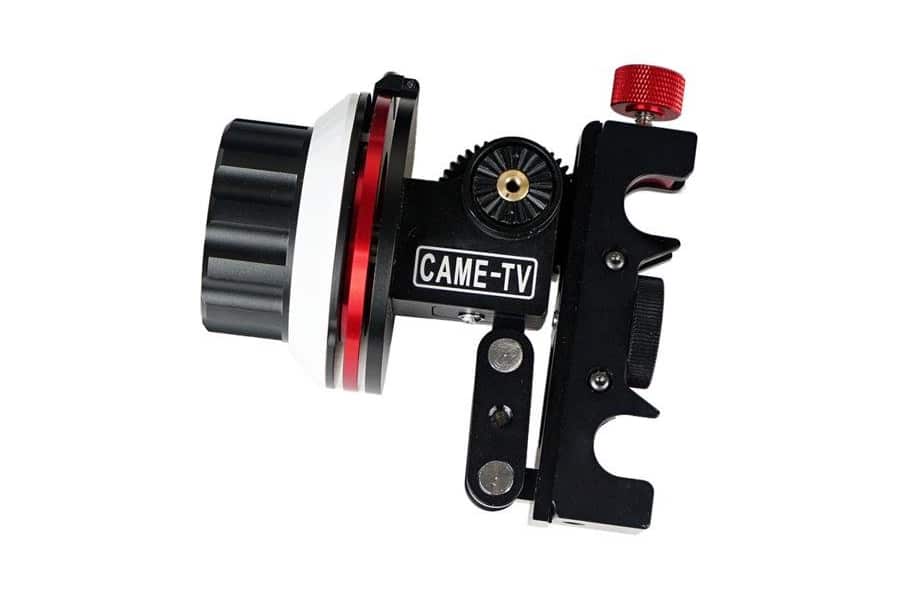 Came-TV FF-01 Follow Focus with A/B Hard Stops for 15mm Rod
Came-TV's follow focus is as optimal as it is convenient, with the ability to accomodate different offsets and lens diameters, and a fold-down design.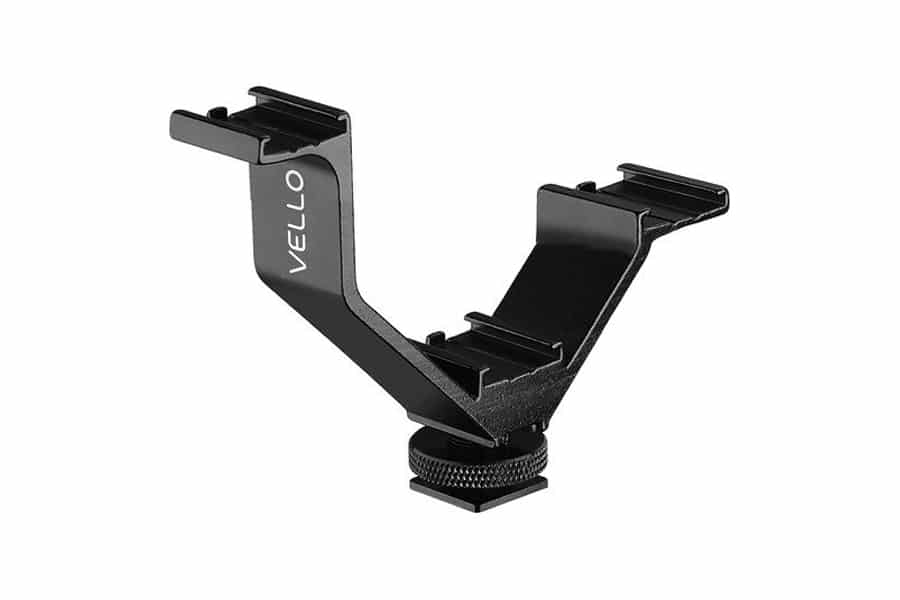 Vello V-Rig 4.1″ Triple Shoe Bracket
This triple shoe bracket mounts onto the camera's accessory shoe so that three more accessory shoes can be mounted. We've officially reached "Inception"-level shoe mounting, gentlemen.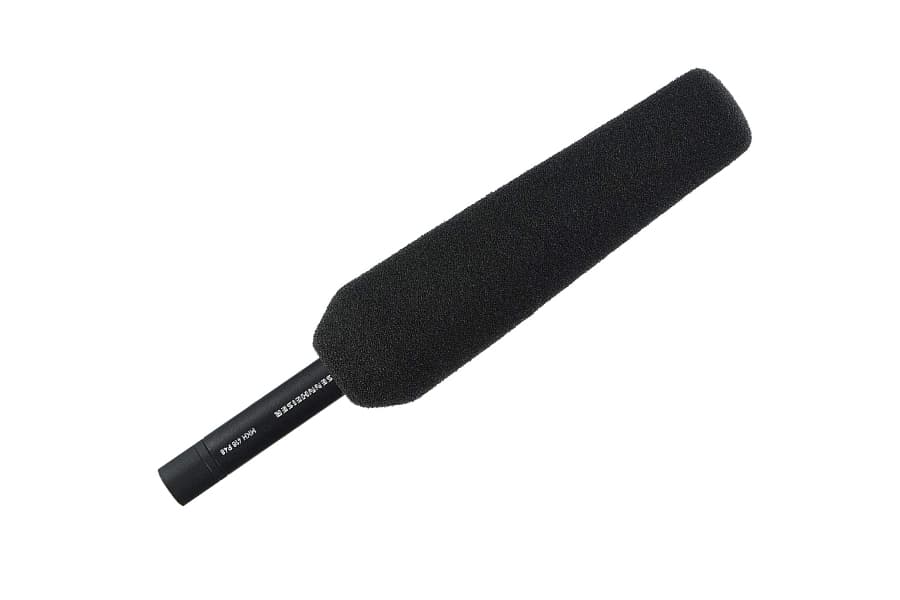 Sennheiser MKH416-P48U3 Super-Cardioid Shotgun Tube Condenser Microphone
Predictably, TechSource spared no expense when he scooped up this acclaimed condenser mic from Sennheiser, one of the world's best audio brands. It's both an indispensable and underrated part of his arsenal.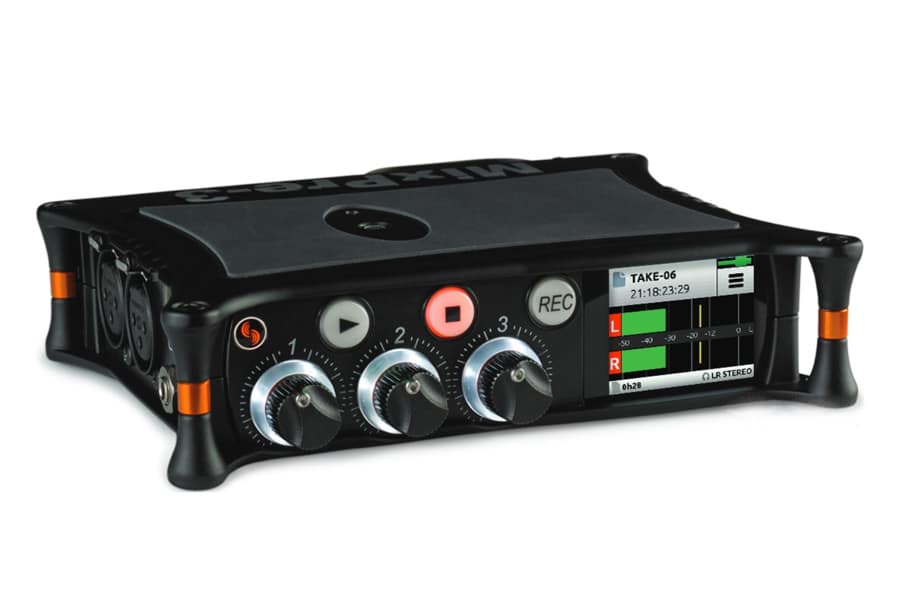 Sound Devices MixPre-3 Audio Recorder/Mixer and USB Audio Interface
Equipped with Kashmir microphone pre-amps, a USB audio-recording interface, and advanced navigation modes, the MixPre-3 Audio Recorder/Mixer delivers seamless integration and high-quality sound.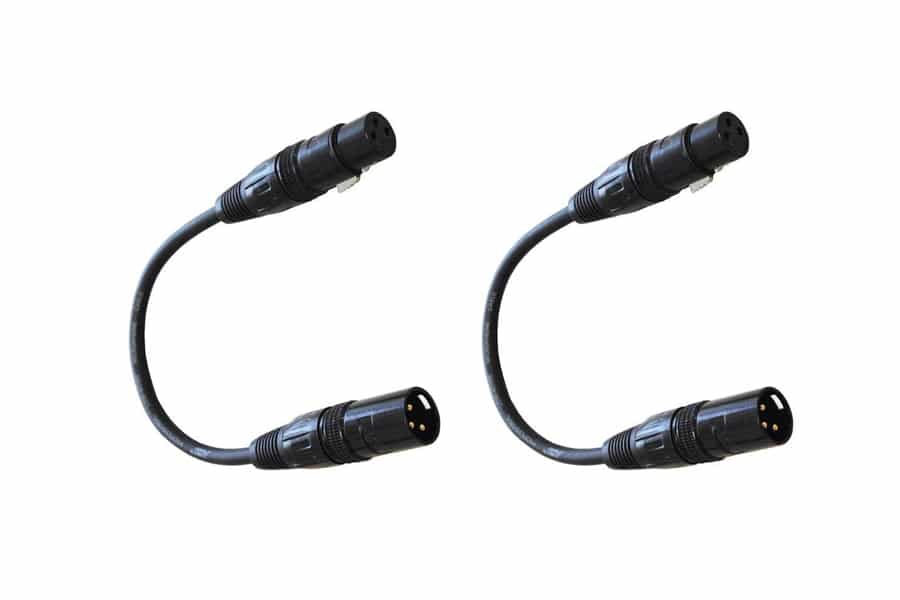 Audio 2000s E02101P2 XLR Male to Female 1 Feet Microphone Cable
For a proper audio setup, the little things count. Speaking of which, here are some microphone cables that TechSource uses.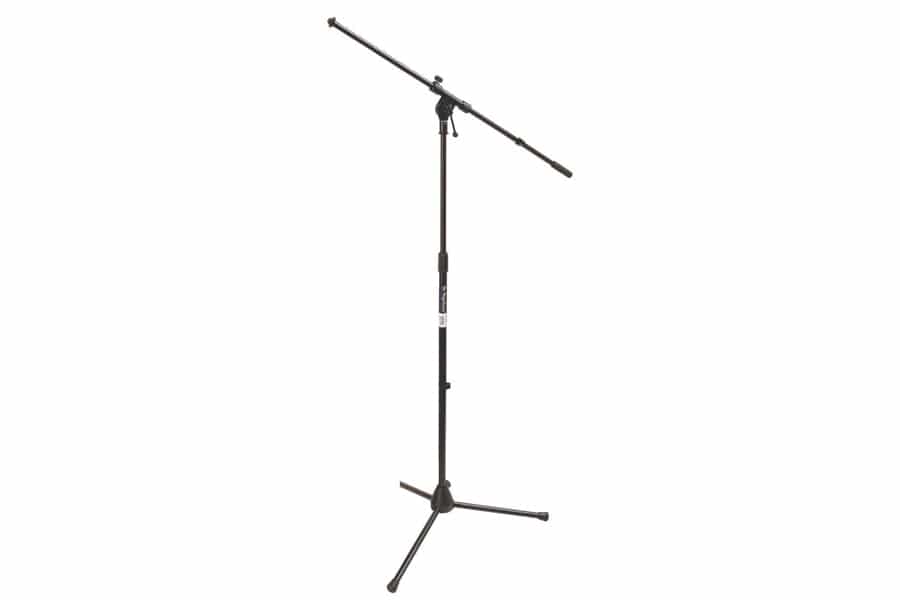 On-Stage MS7701B Tripod Microphone Boom Stand
When TechSource is ready to bring the boom, he mounts his microphone on this top-selling boom stand.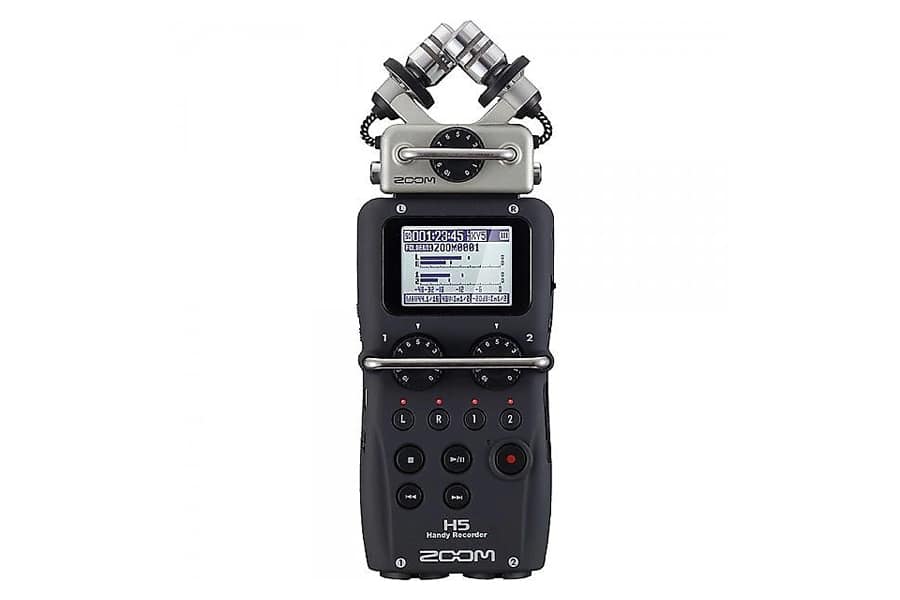 Zoom H5 Four-Track Portable Recorder
Just because TechSource isn't in the studio, that doesn't mean he can't record quality audio. Making it happen is the Zoom H5 Four-Track Portable Recorder, which runs on 2 AA batteries, includes shock-mounted mics, and records directly to SD/SDHC cards.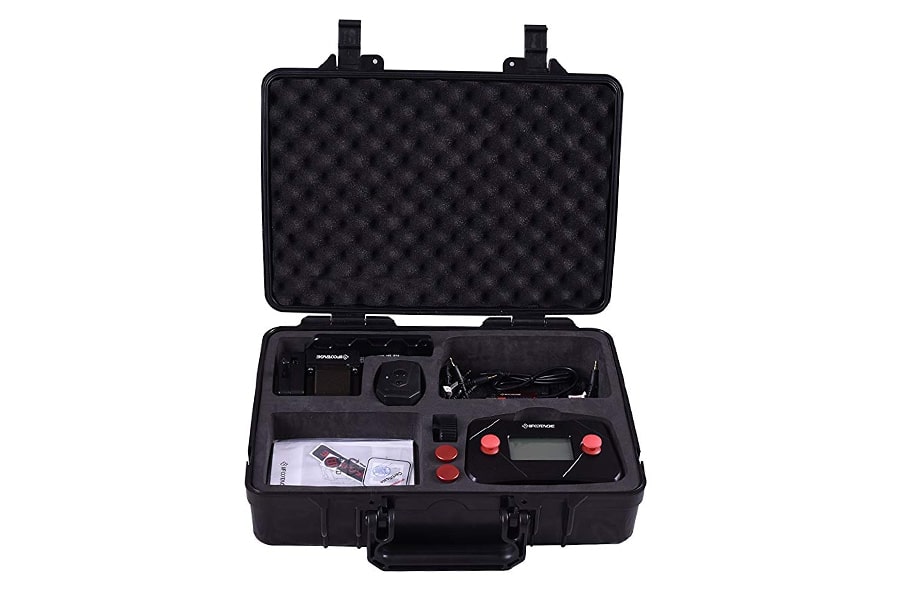 iFootage S1A1S Wireless Motion Control System
For multiple shooting modes and those hard-to-reach angles, TechSource employs the iFootage S1A1S Wireless Motion Control System and its Shark Slider motorised module.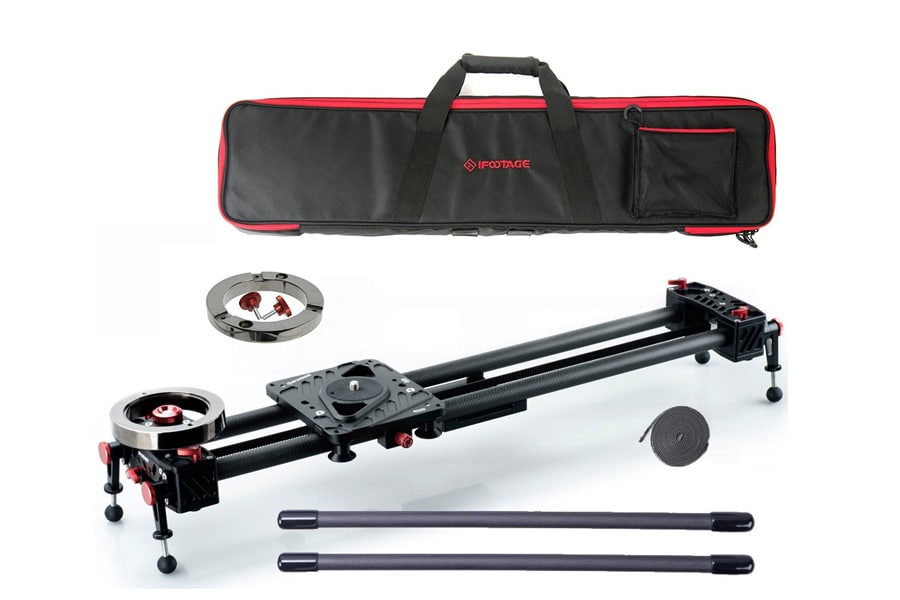 Shark Slider S1 Special Bundle
Successful vloggers are basically like miniature Hollywood production companies unto themselves and TechSource is no exception. This Shark Slider kit keeps everything stable and in its right place.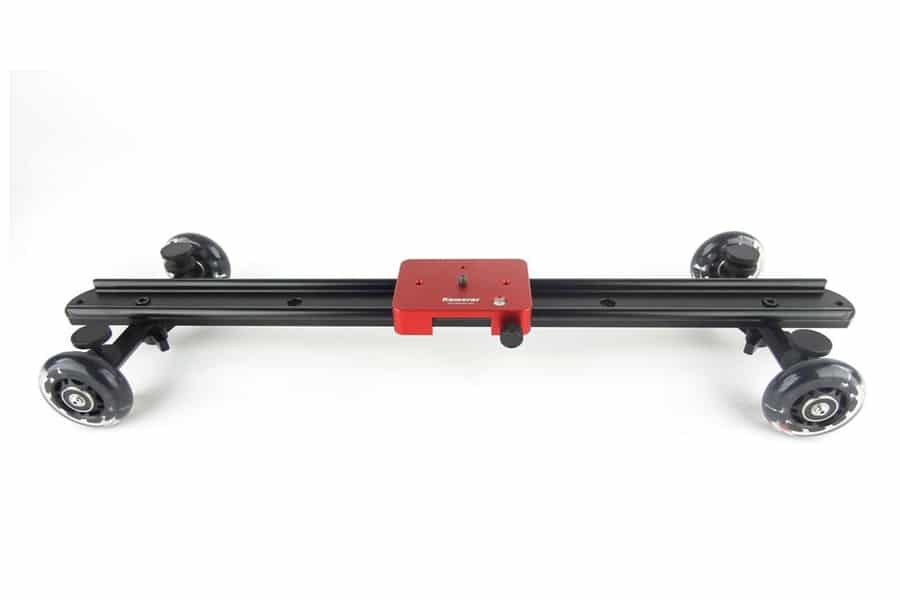 KAMERAR SD-1 60CM DSLR DV Camera Track Dolly Slider Video Stabilization System
Remember what we said about vloggers and their Hollywood-style production techniques? If so, then this dolly slider video stabilisation system shouldn't surprise you.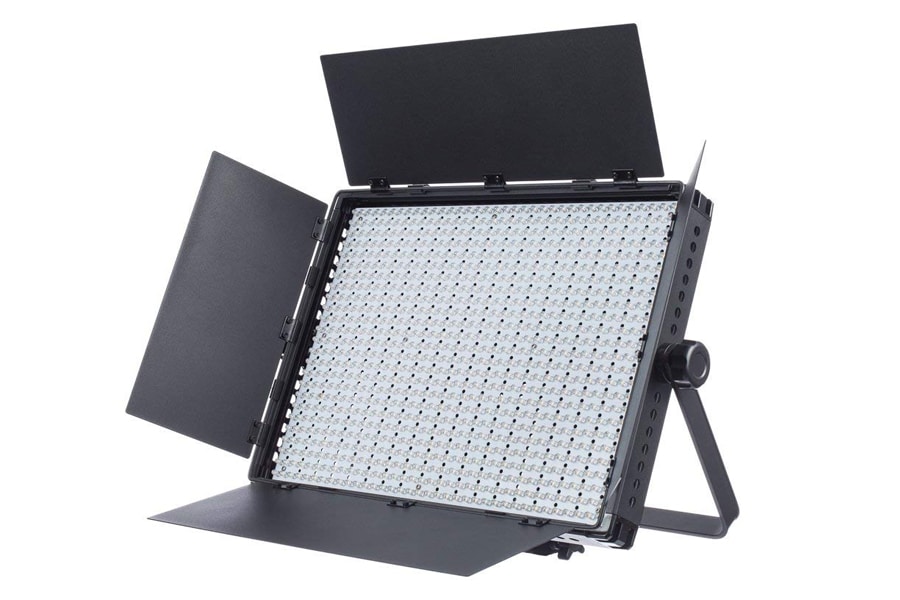 Fovitec – 1x Bi-Color 1st Gen 900 LED Panel
The whole "lights, camera, action!" thing just wouldn't be the same without this LED panel from Fovitec.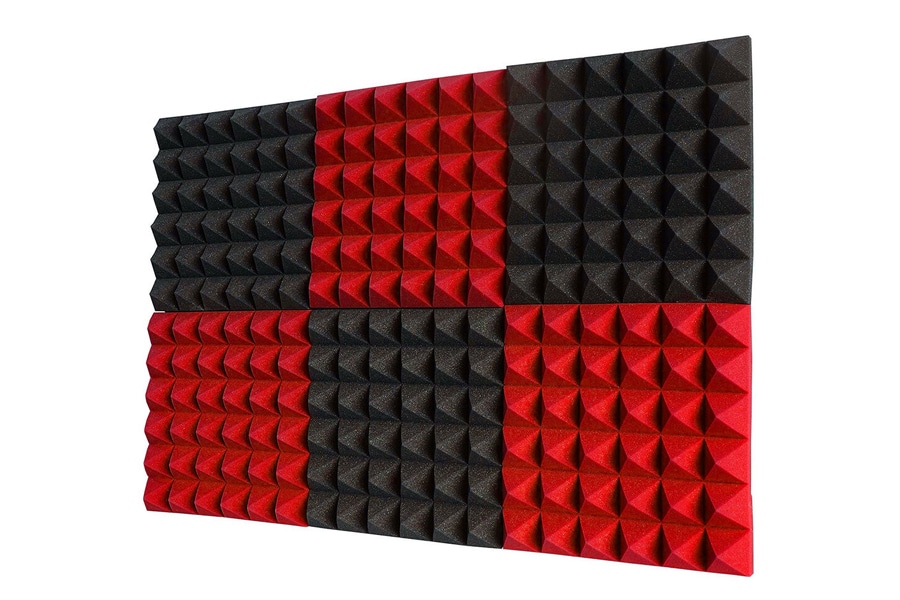 IZO All Supply Acoustic Foam Tiles 
For the most part, Edgar Oganesyan keeps his cool when adopting the TechSource persona. Nevertheless, he never knows when things will get loud, so he soundproofs the walls with these acoustic (and colourful) foam tiles.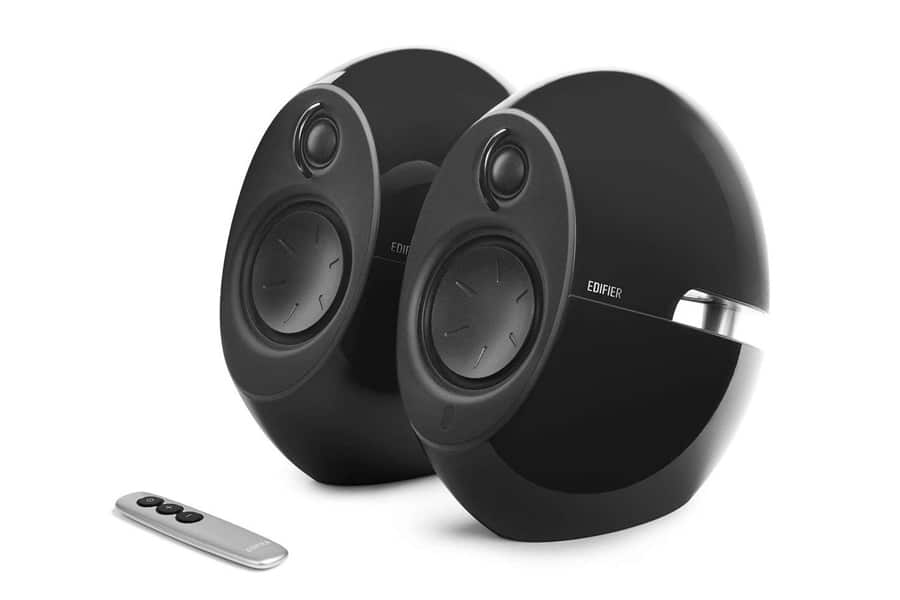 Edifier e25HD Luna Eclipse Bluetooth Speakers with Digital Optical Input
If the Luna Eclipse from Edifier is TechSource's Bluetooth speaker of choice, then you know it's good! It's also quite stylish.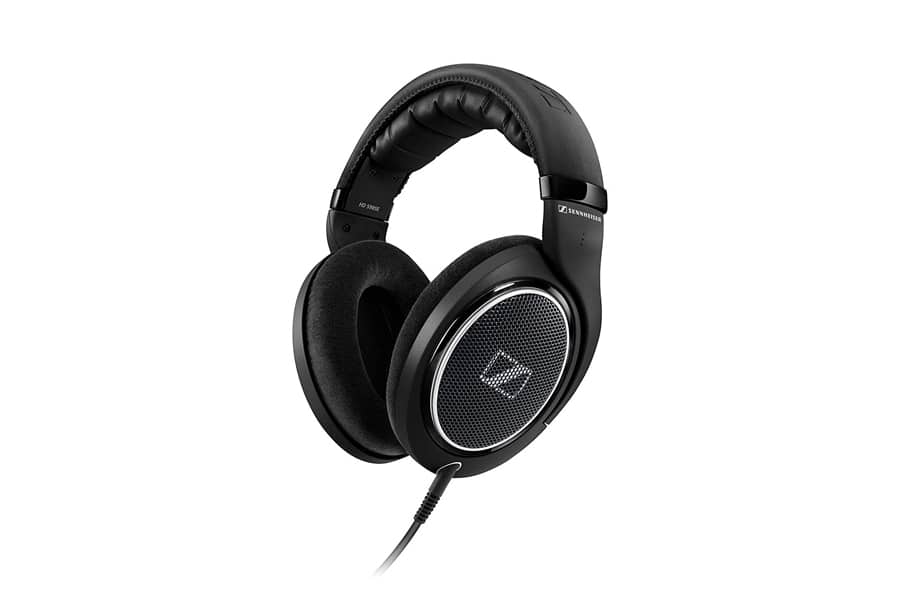 Sennheiser HD 598 SR Open-Back Headphone
Nobody argues with the Sennheiser HD 598 SR Open-Back Headphones and TechSource isn't about to start. They're ergonomic, compatible, and good for true audiophile-grade sonics.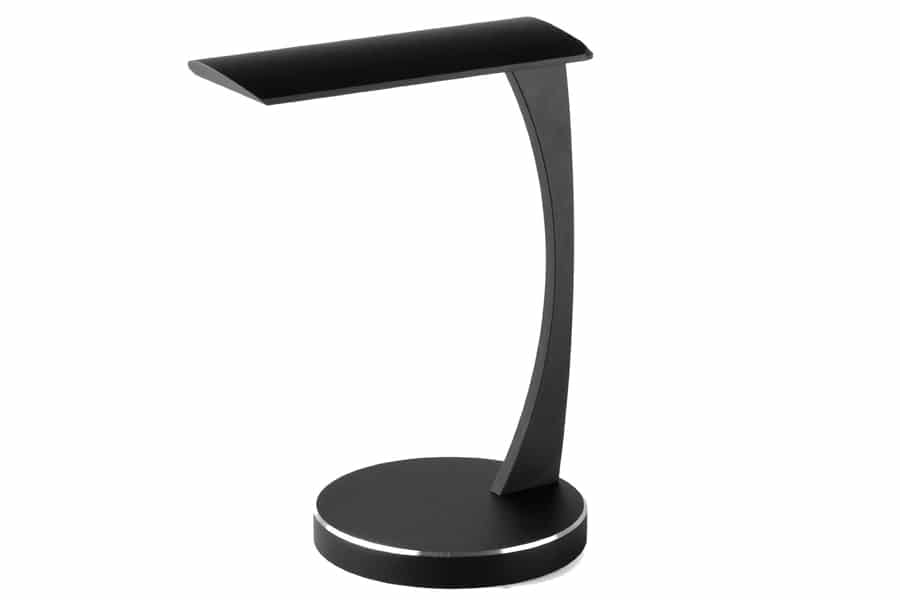 SilverStone Technology EBA01B Aluminum Hi-Fi Audio Premium Headphone Stand
TechSource gives his Sennheiser headphones the respect they deserve by perching them on this premium stand from SilverStone Technology when they're not in use.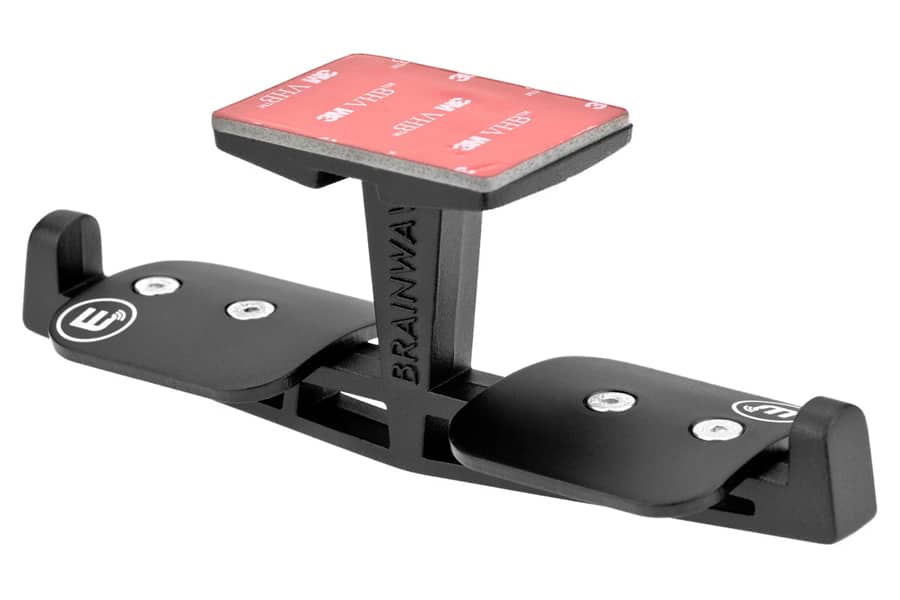 Brainwavz Truss All Metal Under The Desk Dual Headphone Hanger & Headphone Stand
Sure, TechSource keeps a nifty headphone stand atop his desk, but what about under his desk?! Fret not, fellow gamers, audiophiles, and tech-heads, as he's got that covered too. Specifically, he keeps this dual headphone hanger from Brainwavz under his desktop and within arm's reach.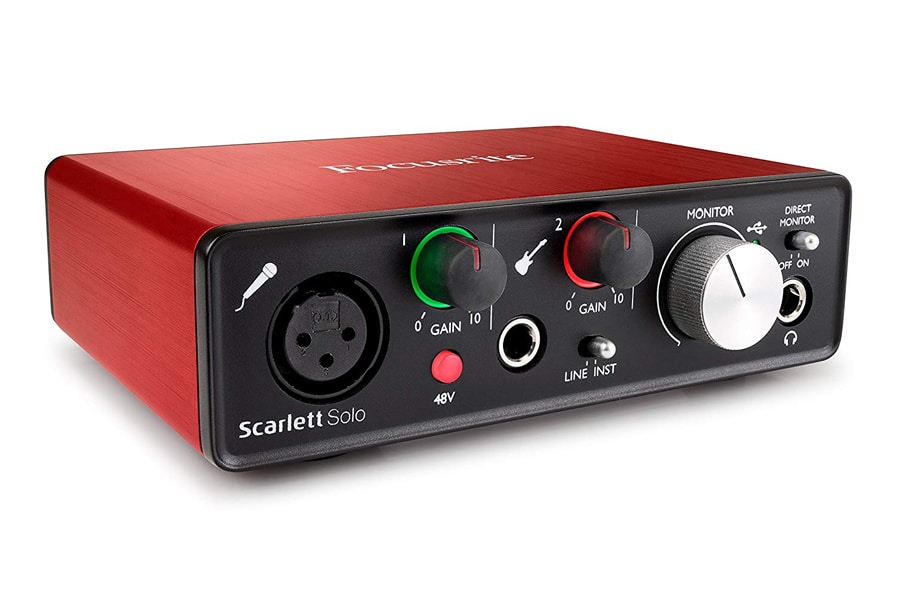 Focusrite Audio Interface Solo
Why have just one audio interface (the aforementioned MixPre-3) when you can have two? Enter the Focusrite Audio Interface Solo, which is far more affordable.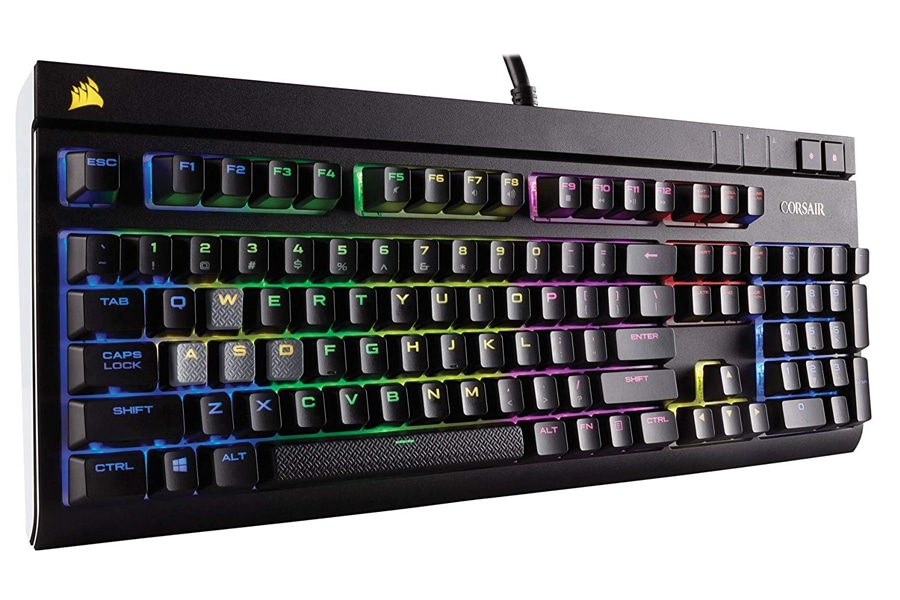 CORSAIR Strafe Mechanical Gaming Keyboard
With its ergonomic design, dynamic backlighting, and precise key switches, the CORSAIR Strafe Mechanical Gaming Keyboard takes performance to the extreme, as if TechSource would have it any other way.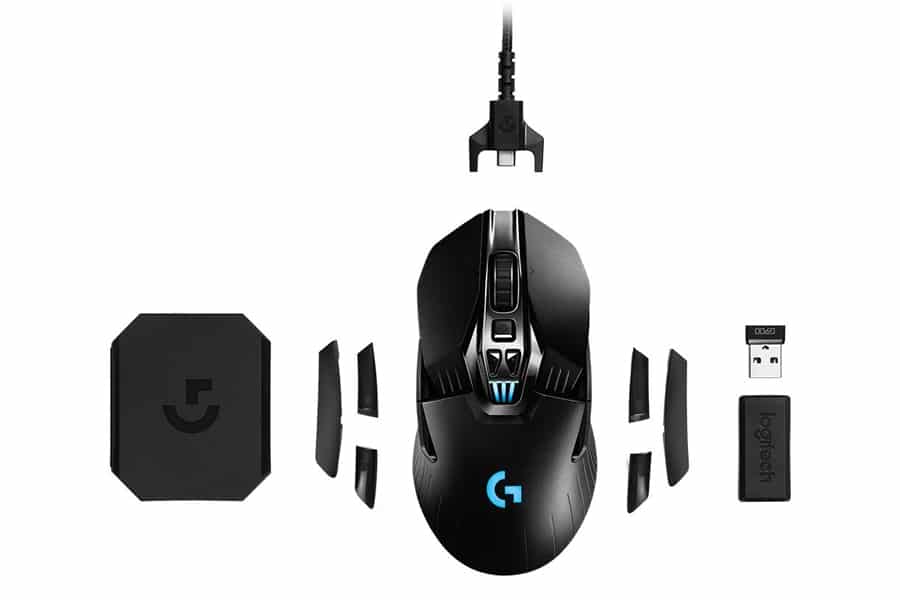 Logitech G900 Chaos Spectrum Professional Grade Wired/Wireless Gaming Mouse
"What kind of mouse do you use, bro?" is a question that seems exclusive to the world of gaming these days. TechSource's answer is the Logitech G900 Chaos Spectrum, which lasts up to 30 hours on a single wireless charge, and delivers brilliant tracking accuracy, among other things.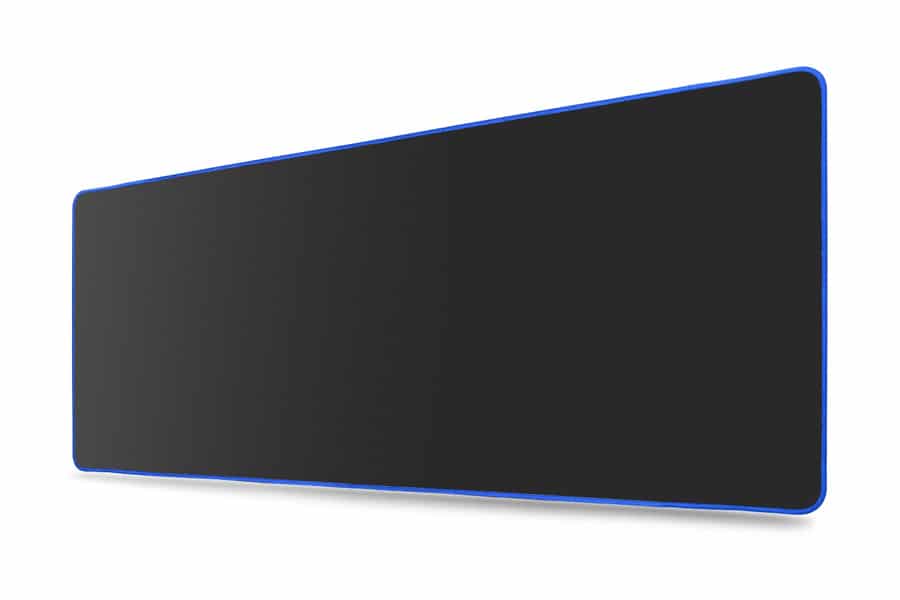 Vipamz Extended Xxxl Gaming Mouse Pad
TechSource has a superior mouse, but does he put it atop a premium mouse pad? You're damn right he does! The Extended Xxxl Gaming Mouse Pad from Vipamz, to be exact.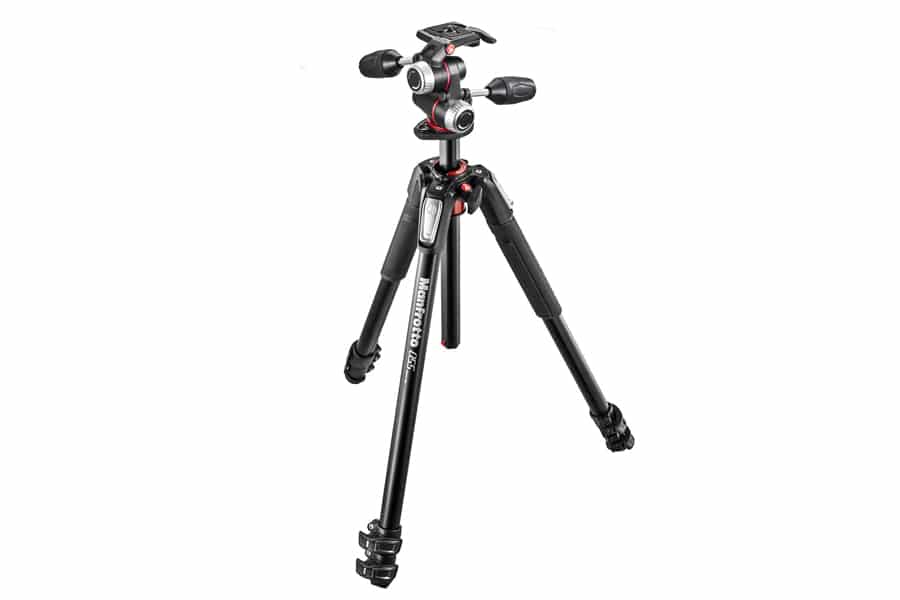 Manfrotto 055 Aluminum 3-Section Tripod with Horizontal Column
Do you like strong and sexy legs? Then you'll love the Manfrotto's Aluminum 3-Section Tripod, which is as strong as they come.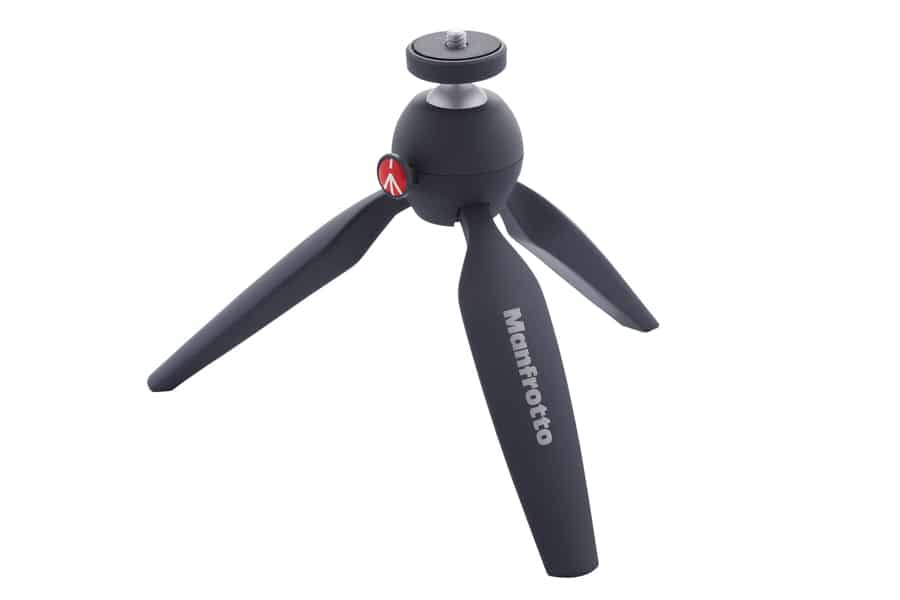 Manfrotto MTPIXI-B PIXI Mini Tripod
For a tripod of the more compact variety, scope this one from the same brand. Thanks to a push-button locking mechanism, it's effortless to set up.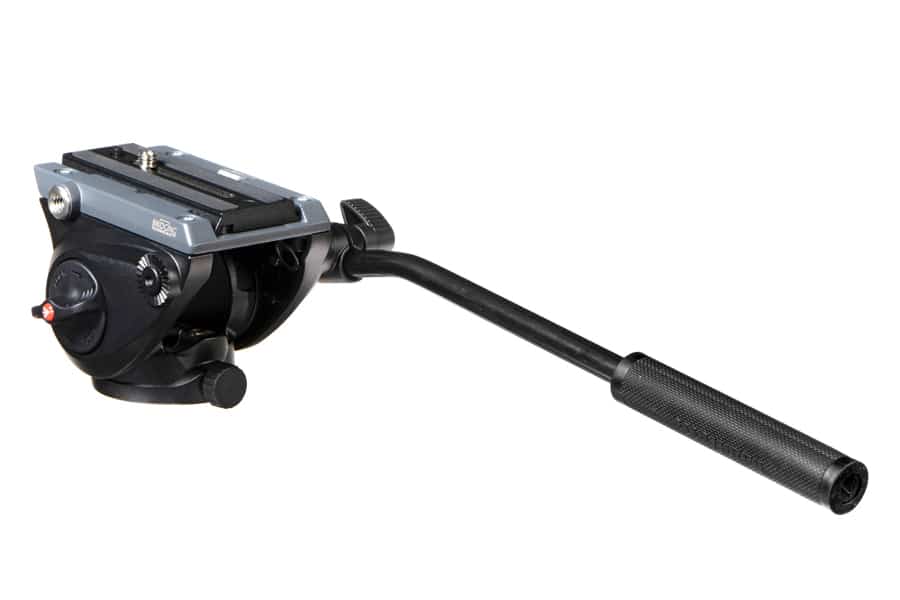 Manfrotto MVH500AH Flat Base Pro Fluid Head
You have TechSource wallpaper as your desktop background and watch his videos on YouTube. One day, you think to yourself: "Let's see what TechSource's entire setup looks like." Now you're here, looking at the Flat Base Pro Fluid Head he uses with his tripod, wondering if you've gone too far…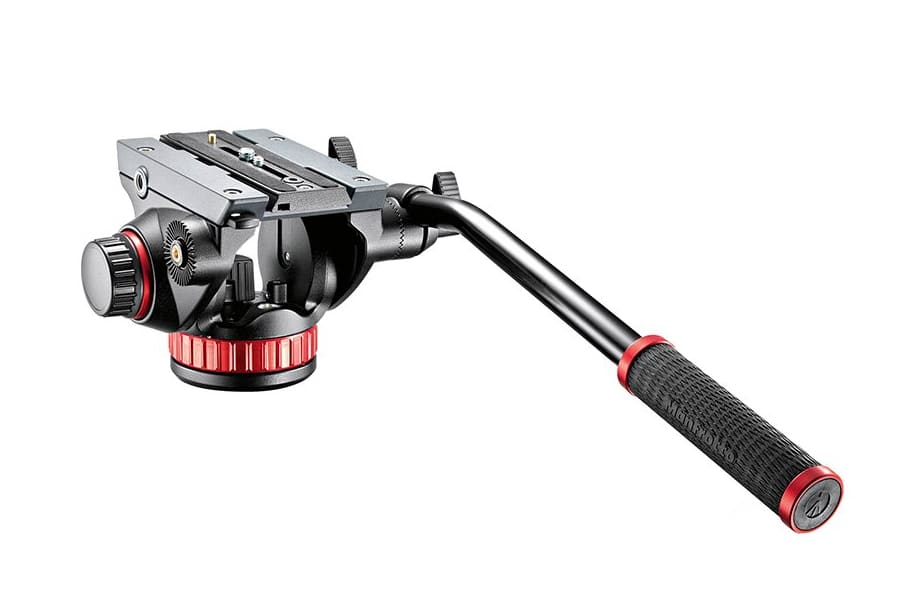 Manfrotto 502 Video Head MVH502AH
Apparently, you're not done looking at video head attachments for your tripod, like this one here. Easy to mount, it will swivel your camera with ease and stability.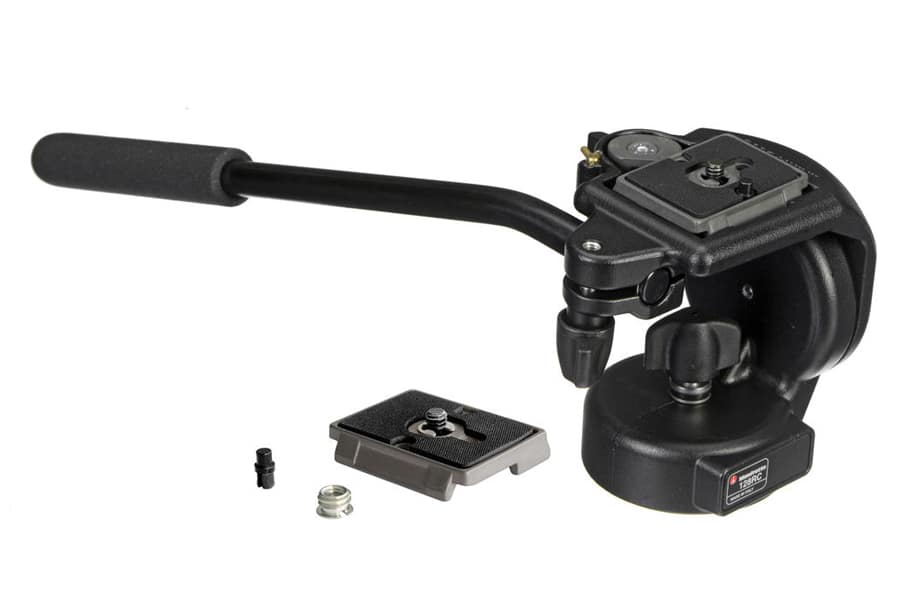 Manfrotto 128RC Micro Fluid Head with 200PL 14 RC2 Rapid Connector Plate
Like TechSource before you, you've clearly developed an insatiable thirst for Manfrotto tripod heads. "Bring me more Manfrotto tripod heads!" you bellow. Timidly, we present the 128RC Micro Fluid Head, hoping it will tame the beast that you've become.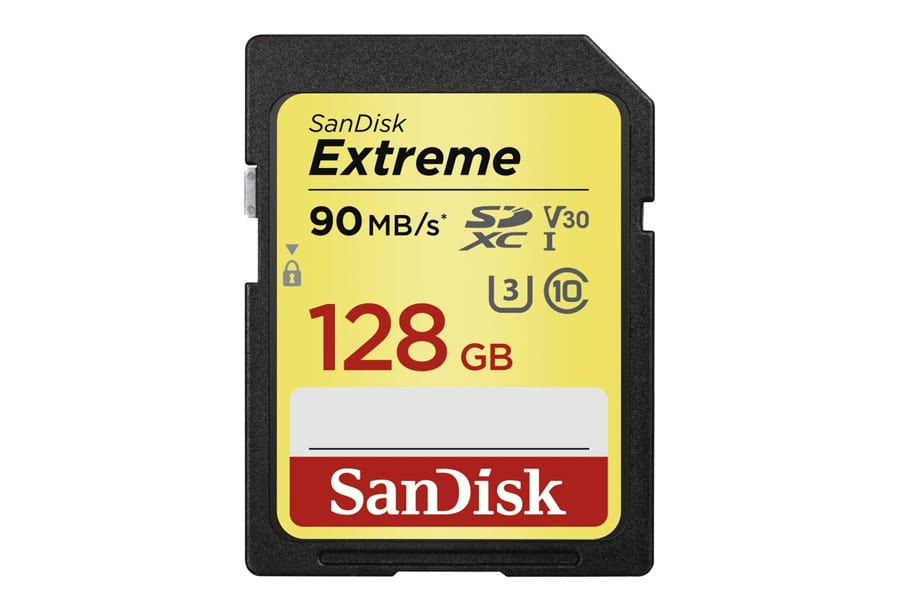 SanDisk Extreme 128GB SDXC UHS-I Card
A professional of TechSource's calibre keeps a steady supply of memory on hand, including the SanDisk Extreme 128GB SDXC UHS-I Card.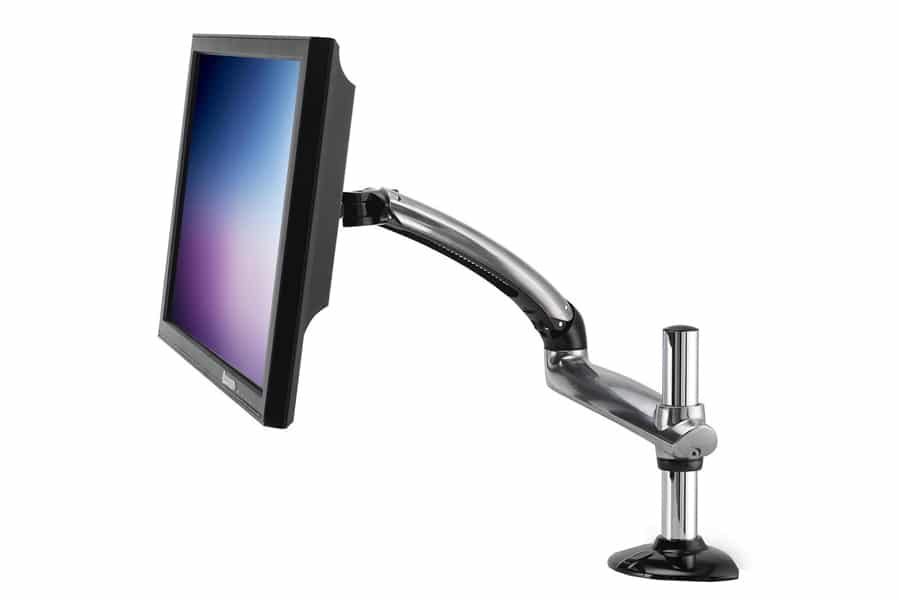 Ergotech Freedom Arm Monitor Arm
Made from single aluminium, the Ergotech Freedom Arm holds up to a 27″ Monitor and comes with a desk clamp. The articulating arm is compatible with both PC and iMac monitors, and backed by a 3-year warranty.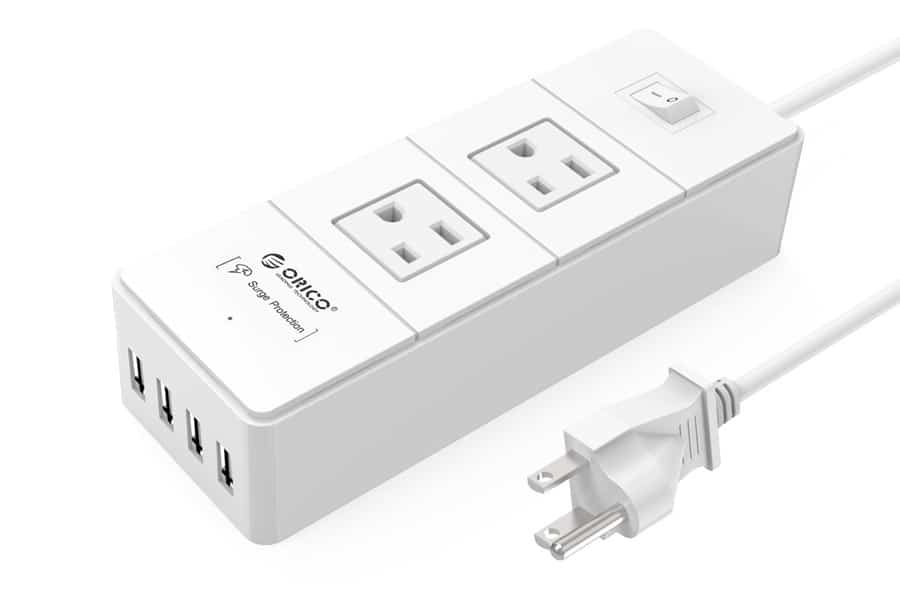 Orico 2 Outlet Surge Protector Power Strip
If you absolutely must have everything in TechSource's arsenal, then don't forget to pick up the 2 Outlet Surge Protector Power Strip from Orico.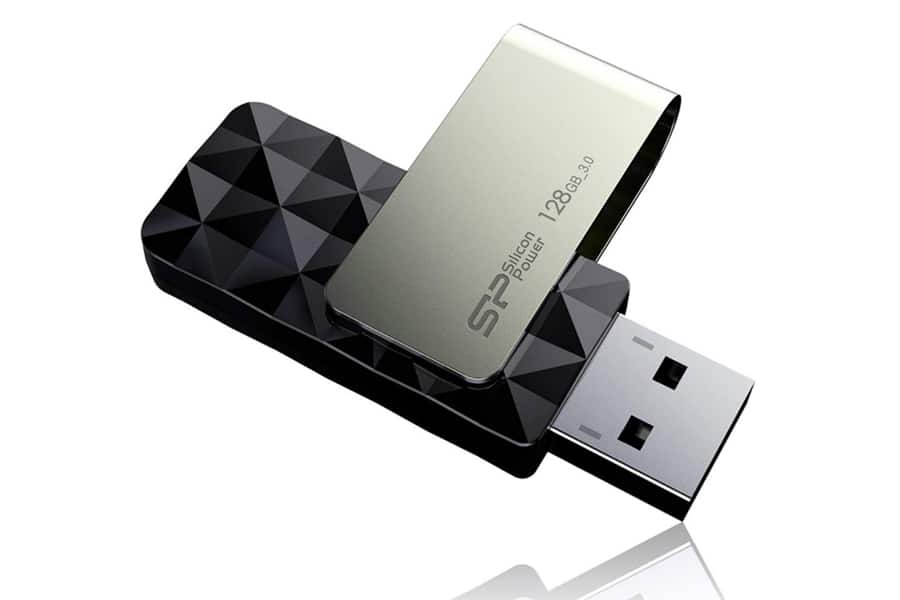 Silicon Power 128GB Blaze B30 USB 3.0 Swivel Flash Drive
Distinguishing the Blaze B30 from your standard USB flash drive is its jewel-like diamond-cut pattern and stainless metal structure. Also featured are an LED indicator, a 360-degree swivel design, and 128GB of storage. Silicon Power, indeed.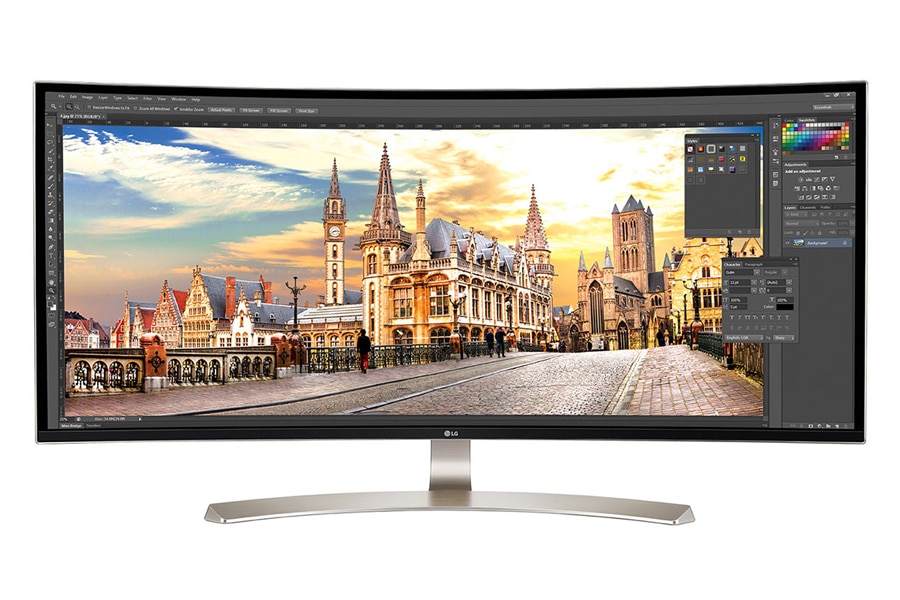 LG Curved UltraWide QHD+ IPS Monitor
With its 38″ body and 21:9 ratio, LG's Curved Ultrawide Monitor is the quintessence of sleek. It boasts a QHD display, lightning fast response times, USB Type-C & USB 3.0 Quick Charge ports, and built-in Bluetooth speakers.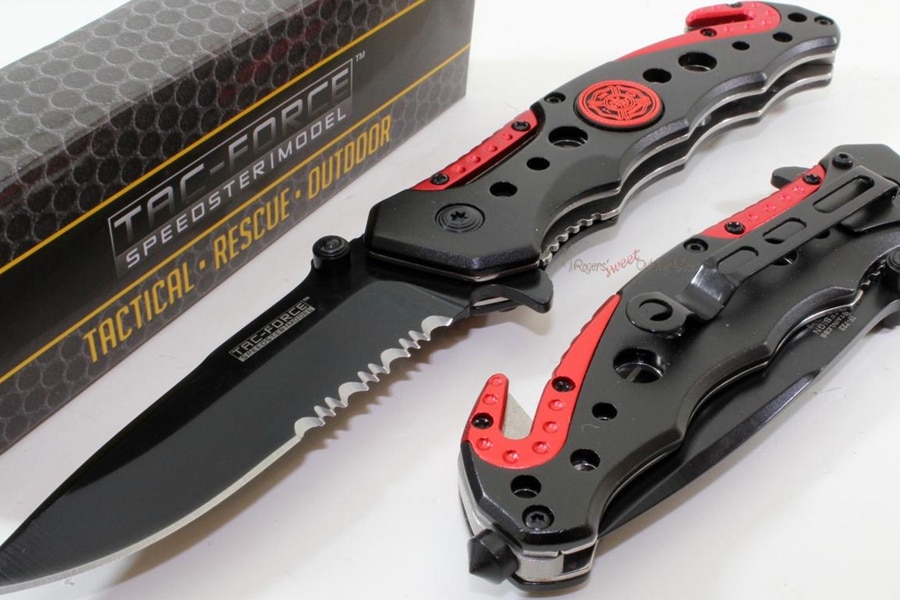 TAC Force Red Fire Fighter Tactical Knife
Made of high carbon stainless steel, this tactical knife from TAC Force features a partially serrated drop point blade with thumb slot and extended tang with lashing holes. As if that weren't enough, there's also an integrated bottle opener and glass breaker. Despite its range of potential functions, we have the feeling that TechForce mostly uses his to open boxes.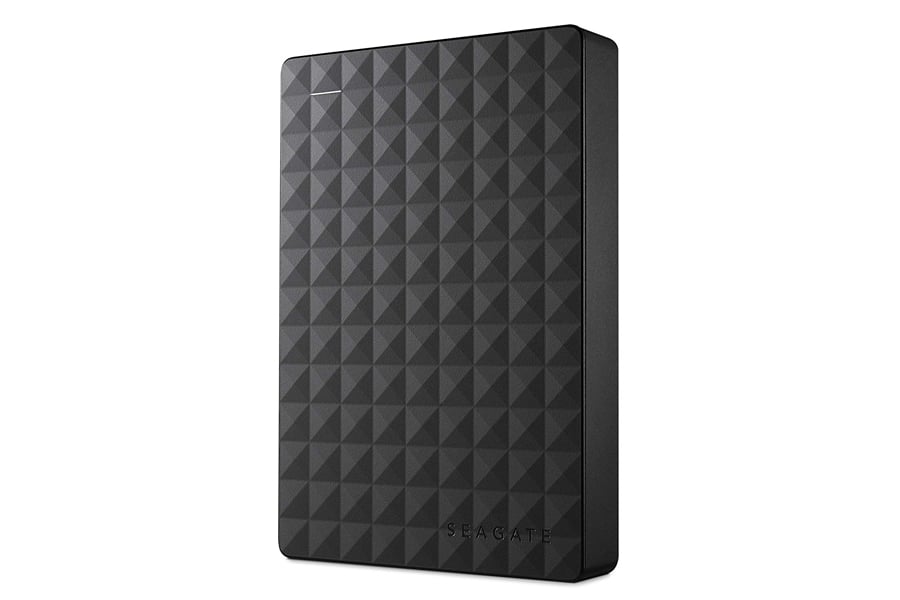 Seagate Expansion 4TB Portable External Hard Drive USB 3.0 & AmazonBasics External Hard Drive Case bundle
When you're a professional tech reviewer and vlogger, you can never have too much memory. That's why TechForce went for the full 4TB when picking up this external hard drive from Seagate.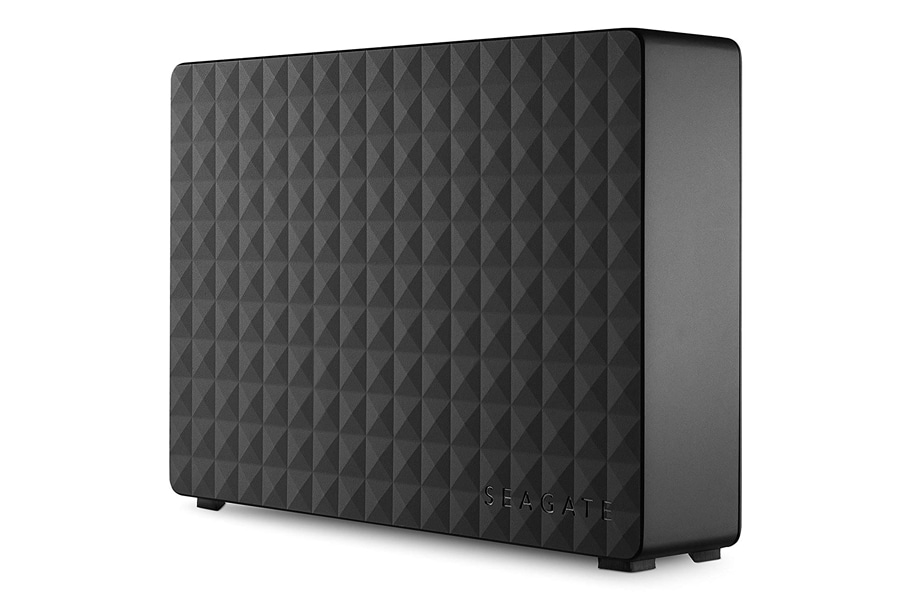 Seagate Expansion 8TB Desktop External Hard Drive USB 3.0
Just when you thought 4TB was enough memory, we bring you the Seagate Expansion 8TB Desktop External Hard Drive USB 3.0.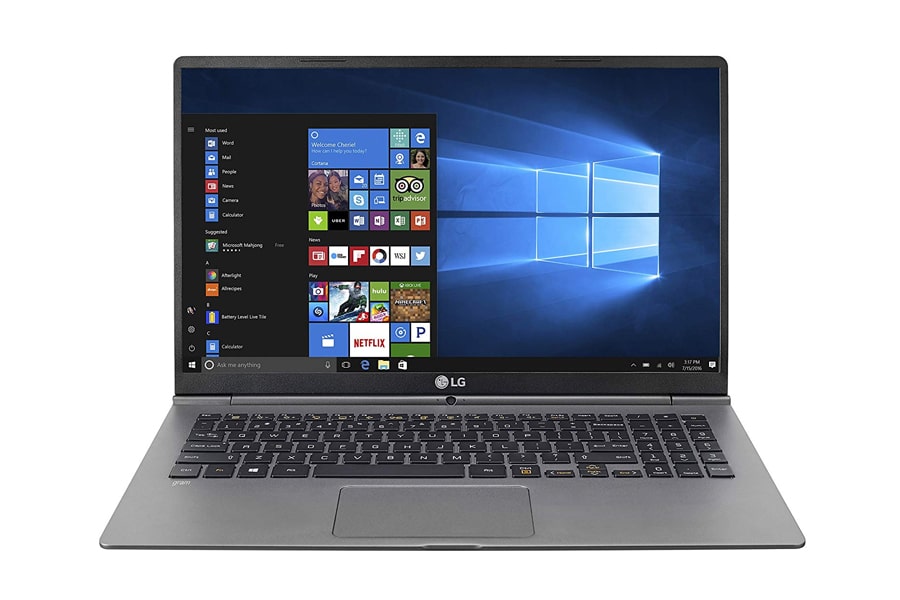 LG Gram 15.6″ Touchscreen Laptop
Lightweight and long-lasting, the LG Gram 15.6″ Touchscreen Laptop runs on a 7th generation i7 Intel Core Processor and delivers 16GB of RAM. It looks more or less like a MacBook Pro, but who would complain about that?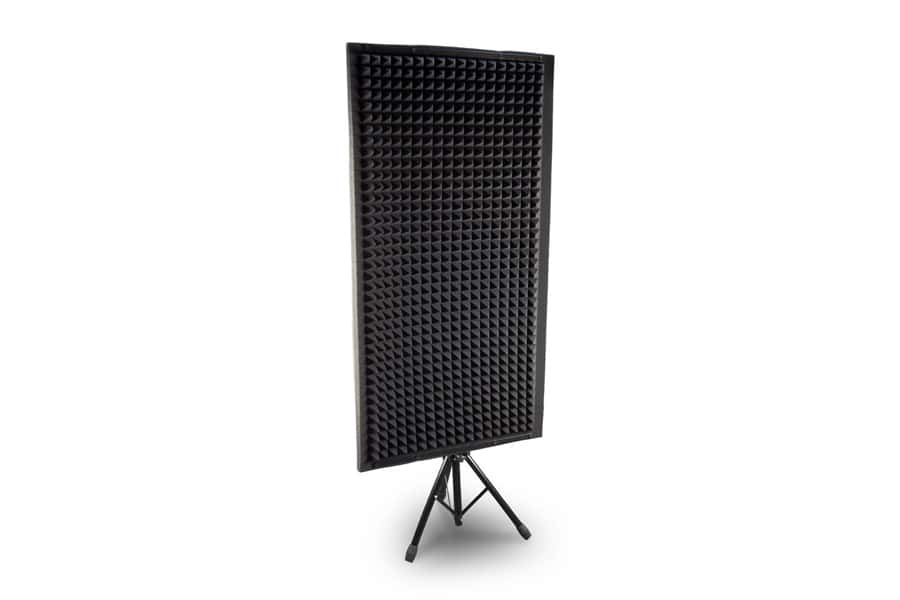 Pyle PSiP24 Acoustic Isolation Absorber Shield Sound Wall Panel Studio Foam and Dampening Wedge with Height Adjustable Stand
This absorber shield promotes the flow of immaculate speaker sound projection by reducing vibration and other unwanted audio resonance.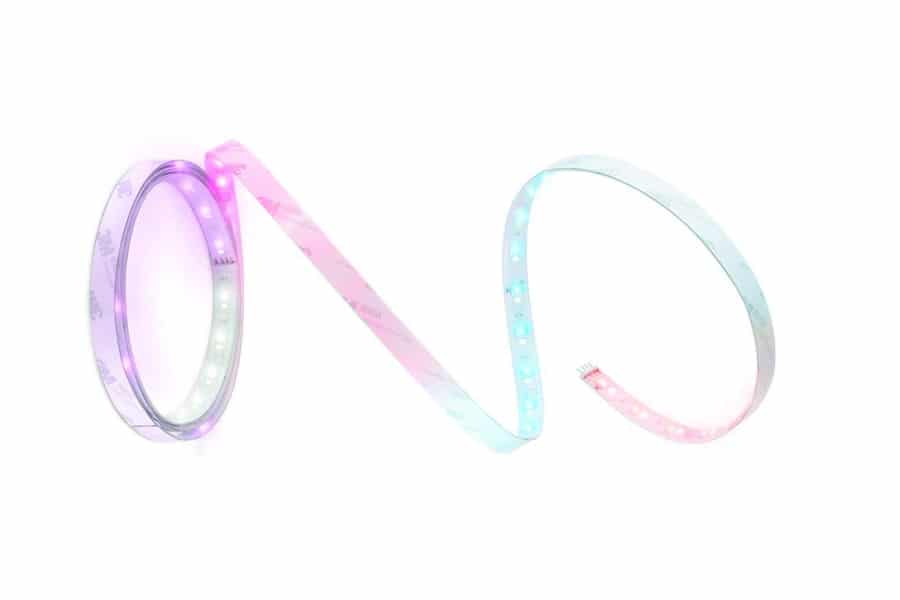 LIFX Z Wi-Fi Smart LED Light Strip
Yes, even TechSource's lighting strips have an innovative edge. Equipped with Wi-Fi, the LIFX Z light strip is controllable via app and compatible with Amazon Echo, Nest, and SmartThings.
You might also like:
Ninja's Fortnite Gaming Setup, Settings & Gear
Markiplier's Gaming Setup, Gear & Camera for YouTube
Vlog Like a Pro – Casey Neistat's Camera Gear and Setup
PewDiePie's Camera, Desk Setup & Gear Behind all that Money