Apple Unveils Fastest and Most Powerful iMac Ever
In a much-need hit of good news, Apple has dropped a surprise announcement, unveiling a revamped 27-inch iMac that the tech giant claims is its fastest ever. Copping a wide-ranging update that promises improved performance, a better display, revamped cameras and a wealth of impressive additions, the new refreshed 27-inch iMac is available to order starting today.
"Now more than ever, our customers are relying on the Mac. And many of them need the most powerful and capable iMac we've ever made," Apple's senior director of Mac and iPad product marketing, Tom Boger said. "With blazing performance, double the memory, SSDs across the line with quadruple the storage, an even more stunning Retina 5K display, a better camera, higher fidelity speakers, and studio-quality mics, the 27-inch iMac is loaded with new features at the same price. It's the ultimate desktop, to work, create, and communicate."
You'll also like:
Apple iOS 14 Brings Big Changes to Your Favourite Devices
Designer Creates Foldable iPhone Flip Concept
The Apple iPhone 13 Has Landed. Here's What You Need to Know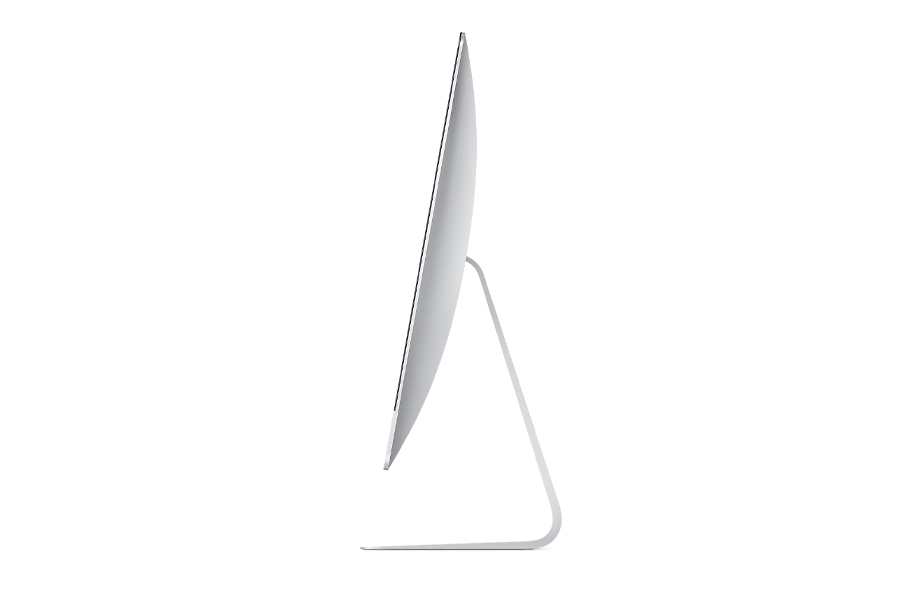 Performance
One of the biggest updates to the revamped 27-inch iMac is the improved processing power and memory capacity. Apple has added 6- and 8-core 10th-generation Intel processors, which the tech company suggests will offer "pro-level performance" for a wide range of needs. For those who need to elevate things even further, the new 27-inch iMac has a 10-core processor option for the first time, with Turbo Boost speeds reaching 5.0GHz for up to 65 per cent faster CPU performance. Additionally, Apple has revealed the new iMac has copped double the memory capacity for up to 128GB.
"The 27-inch iMac now comes standard with SSDs across the line, delivering blazing-fast performance up to 3.4GB/s for launching applications and opening large files," Apple said. "For users who need massive amounts of storage, iMac also features an 8TB SSD option for the first time — four times the SSD capacity of the previous-generation 27-inch iMac."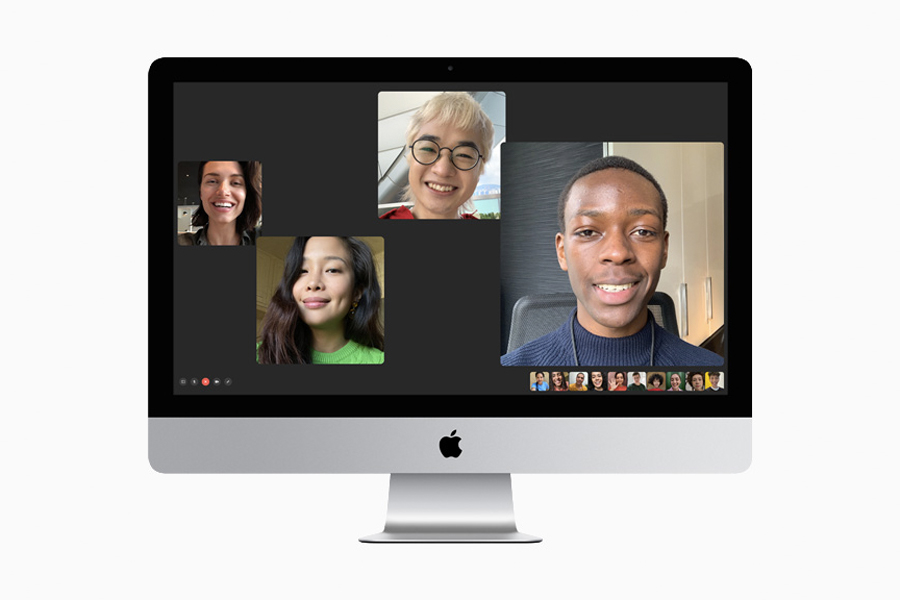 Graphics
For creatives looking to improve their workflow and rendering, the new iMac has also added next-generation AMD graphics. A massive boost for photographers, video editors and gamers, the new iMac reportedly delivers up to 55 per cent faster graphics performance from its Radeon Pro 5000 series graphics. The new addition features AMD's latest RDNA architecture with faster, more power-efficient compute units.
While the graphics refresh is welcomed, Apple has also put pro-app users in the crosshairs. Historically a major video memory drain, high-usage apps have been a challenge for the tech giant, one that it has reportedly addressed with this latest release. According to Apple, the new iMac features a graphics option with 16GB of memory for the first time — providing double the video memory capacity of the previous-generation 27-inch iMac.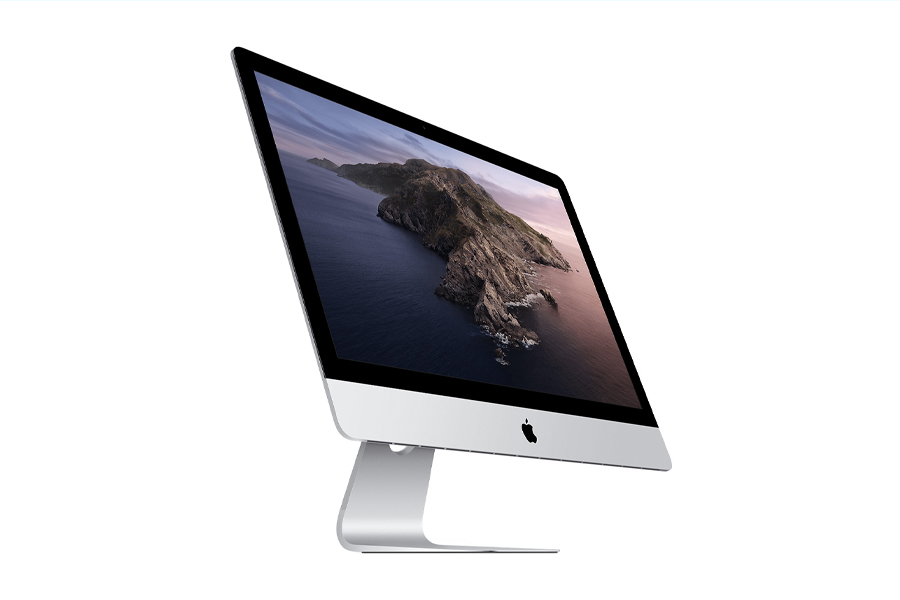 Retina 5K Display
From a visual perspective, the new 27-inch iMac has also upped the performance, adding a 5K retina display that supports P3 wide colour. "All those pixels result in text that looks like a printed page, sharper photos with more detail, and the ability to edit 4K video at full resolution," Apple said in a statement.
Additionally, Apple confirmed that the Retina 5K display features True Tone technology, an update that automatically adjusts the colour temperature of the display to match a user's ambient lighting. The recently announced nano-textured glass option, which was first introduced on Pro Display XDR also makes an appearance. The update offers better viewing under various lighting conditions, such as a bright room or indirect sunlight.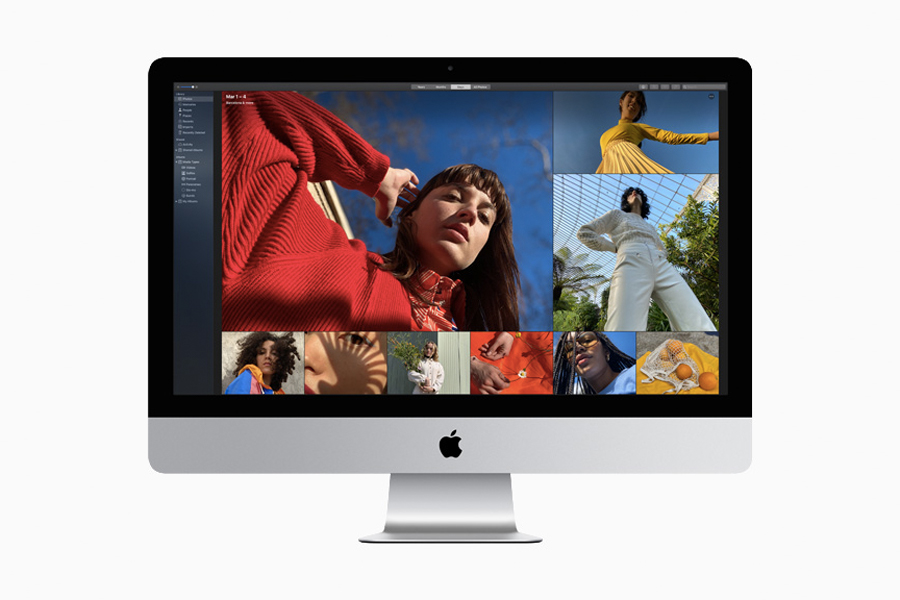 Other Apple Updates
While the revamped 27-inch iMac is huge news for the tech giant, it wasn't the only announcement Apple had for us. The company also revealed updates to its 21.5-inch iMac, which now comes standard with SSDs across the line for the first time. Further, the iMac Pro now comes standard with a 10-core Intel Xeon processor. The flagship iMac release, the Pro is designed for pro users who require workstation-class performance thanks to its Xeon processors up to 18 cores, graphics performance up to 22 teraflops, up to 256GB quad-channel ECC memory.
Apple also revealed that a new version of its macOS Big Sur will be coming later this year.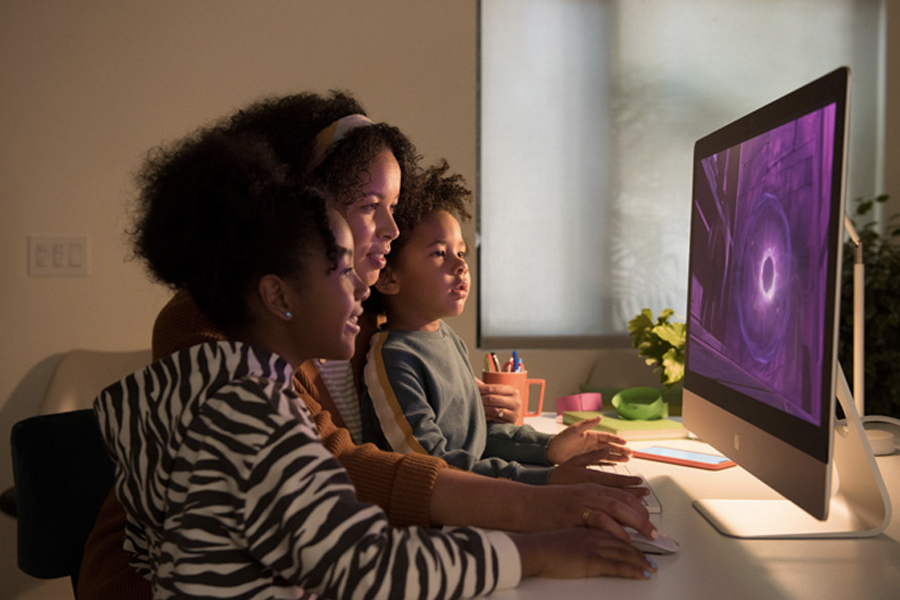 Apple 27-inch iMac Price
The new revamped 27-inch iMac follows suit with the recently announced MacBook pricing, so while the new release does offer performance and aesthetics, it will come at a cost. Starting at AUD$2,799, the new 27-inch iMac is available to order today via the Apple store. Fans can expect the new release to arrive in retailers this week. The updated models of the 21.5-inch iMac and iMac Pro will also be available to order from AUD$1,699 and AUD$7,299.