17 Best Office and Desk Chairs for Any Office
There's never been a more important time to get your hands on and rear-end into one of the best office and desk chairs on the market. In light of the growing popularity of the at-home work-station, many of us have realised the value of a comfy office chair. And if the endless hours of sitting on the dining table chair aren't enough to convince you, then a bad back might be!
You'll also like:
35+ Masculine Home Office Ideas & Inspirations
Optimise the Home Office with an Orbitkey Desk Mat
10 Best Desk Lamps for the Home Office
17 Best Office and Desk Chairs
Let's face it, you may very well spend more time sitting in this chair than the time you spend out of it, so you may as well get one that feels and looks good. Here is a list of the 17 best office and desk chairs for your work or home office.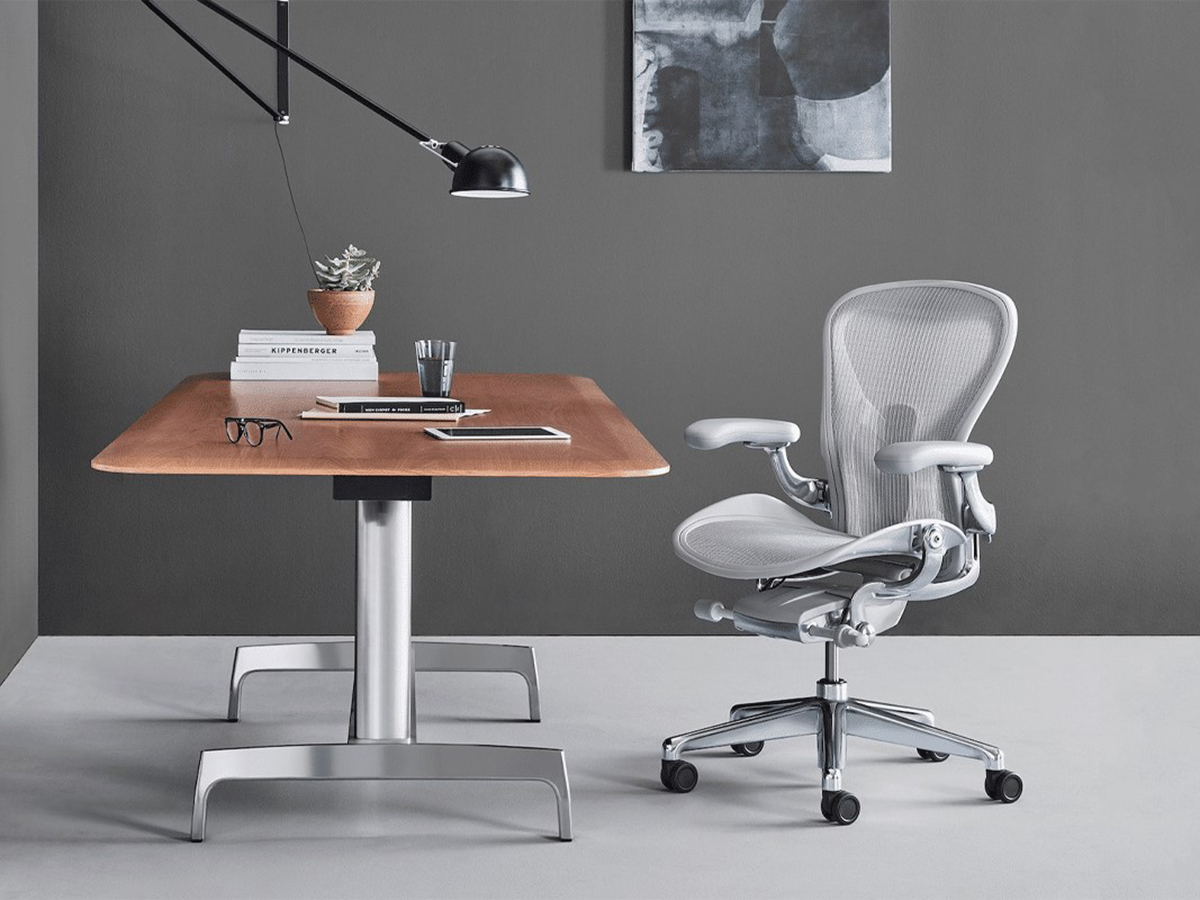 1. Herman Miller Aeron Chair – The Best Office Chair
Maintaining a neutral posture is an essential feature of a good quality work chair. This position is slightly different for each person, so finding an adjustable chair like this one ensures that is possible. Made from recycled material, the tilt limiter feature of the Aeron means you can set the recline range at one of three postures. These adjustments change the seat angle from neutral to engaged. There are also two pads that flex independently and can be adjusted to fit the curve of your spine. Whilst on the more expensive side in terms of ergonomic desk chairs, it is definitely a worthwhile investment for your health and wellbeing.
Brand: Herman Miller
Material: Recycled
Style: Modern
Colour: Graphite
Price: $1,445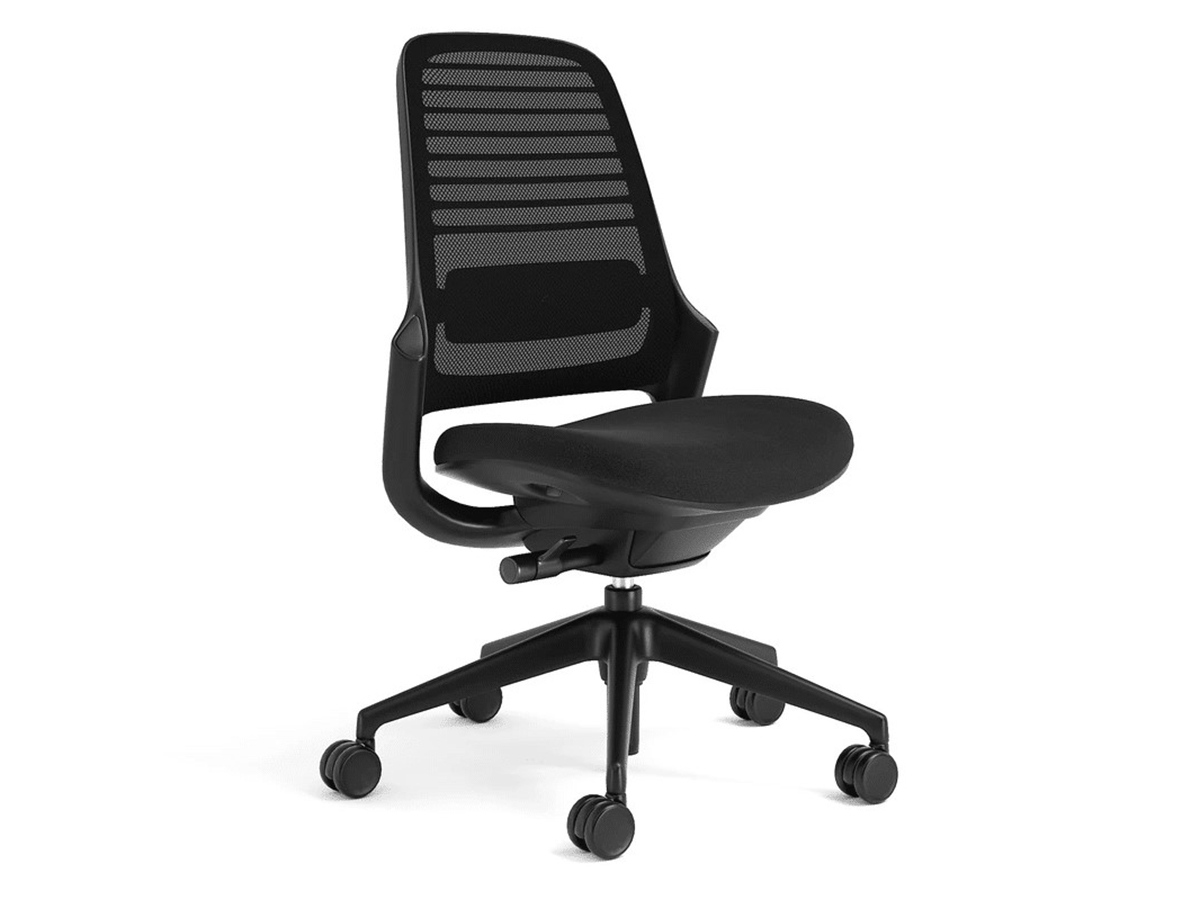 2. Steelcase Series 1 – The Best Home Office Chair
When a chair combines look and comfort this well, who wouldn't want to sit in it? Sliding in just above the magical $500 mark, this entry-level chair from Steelcase is simple, compact, and so very comfortable. It features everything you're looking for in a chair for a home office, with adjustment in the seats, arm height, lumbar height, depth, tilt control, seat height.
Brand: Steelcase
Material: Textile
Style: Ergonomic Modern
Colour: 3d Micro knit Licorice/Cogent Connect Licorice
Price: $551.56
---
Featured Video from Man of Many
---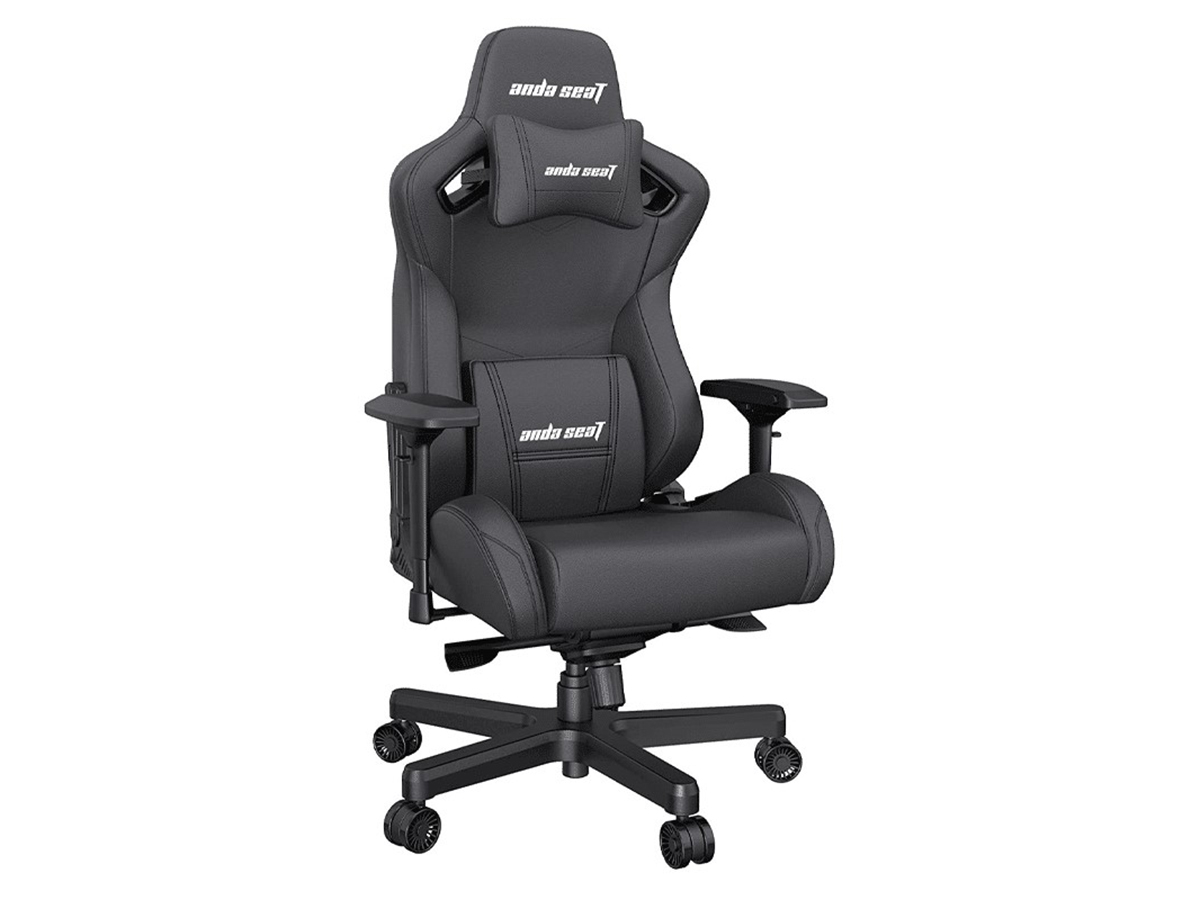 3. ANDA Seat Kaiser 2 – Best Computer Chair
If you're looking for one of the best computer gaming chairs on the market at a reasonable price, you simply can't go past ANDA Seat. The Kaiser 2 meets stability certifications ANSI/BIFMA, EN12520, EN1335 which basically means this chair is ergonomic and back-friendly! Featuring high-density neck & lumbar pillow's this computer chair comes with 5 modes of adjustment for ultimate comfort.
Brand: ANDA Seat
Material: Faux Leather
Style: Gaming Chair
Colour: Black
Price: $499.99rrp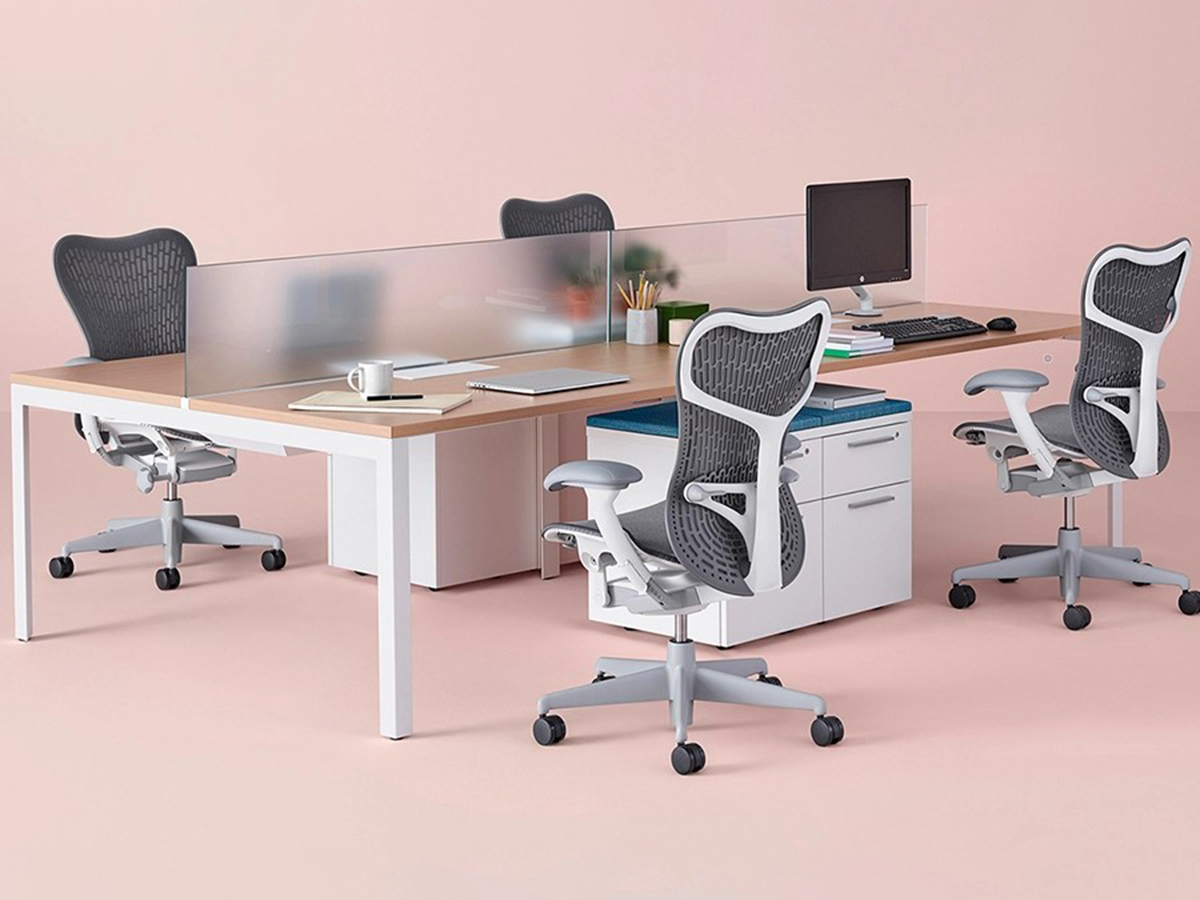 4. Herman Miller Mirra Chair – Best Desk Chair
Similar to the Aeron Chair, the Mirra Chair is also adjustable for the benefits of posture support. This chair is a much more affordable option, but you're still paying a price for certain features like the mesh. The mesh office chair design means the chair is breathable and it also bends slightly, meaning the chair moves with your body movements. The mesh also offers unique zones of back support as well as comfort. This chair is particularly recommended to those who need to quickly move between individual activities and group work.
Brand: Herman Miller
Material: Alloy steel
Style: Modern
Colour: Graphite
Price: $795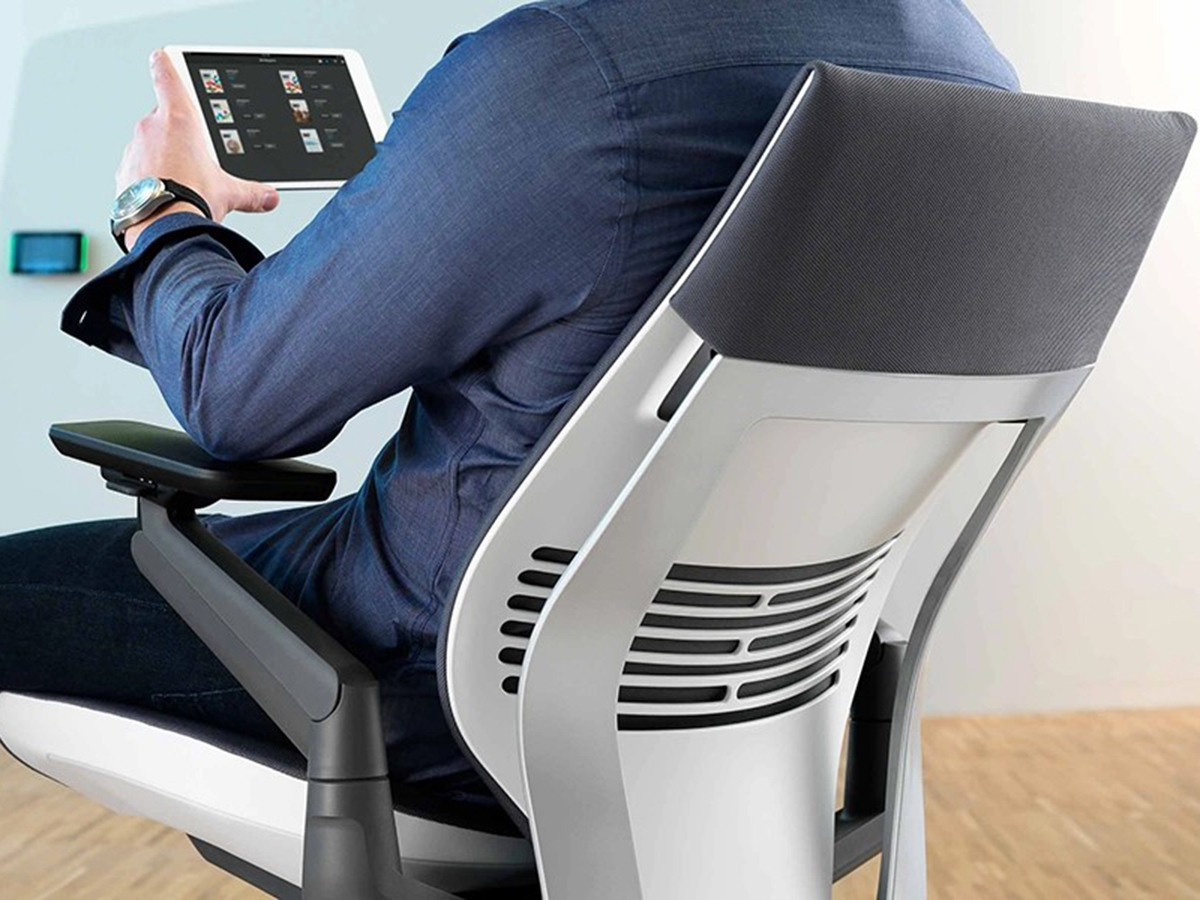 5. Steelcase Gesture Chair – Best Work Chair
The award-winning Gesture Chair from Steelcase is one of the best ergonomic chairs in the field. The chair includes advanced synchro-tilt LiveBack technology that adjusts to your body by mimicking the natural movement of the spine and neck. This is achieved by the way the chair tilts back, whilst also raising the seat slightly to ensure the users' feet are kept on the floor. Arm width and height also adjusts to relieve upper back and shoulder fatigue. This revolutionary chair was designed to accommodate a natural body position while we work, whilst also working to support and protect the back and neck. The renowned technology means this chair comes at a higher price point.
Brand: Steelcase
Material: Textile
Style: Modern
Colour: Graphite
Price: $1,000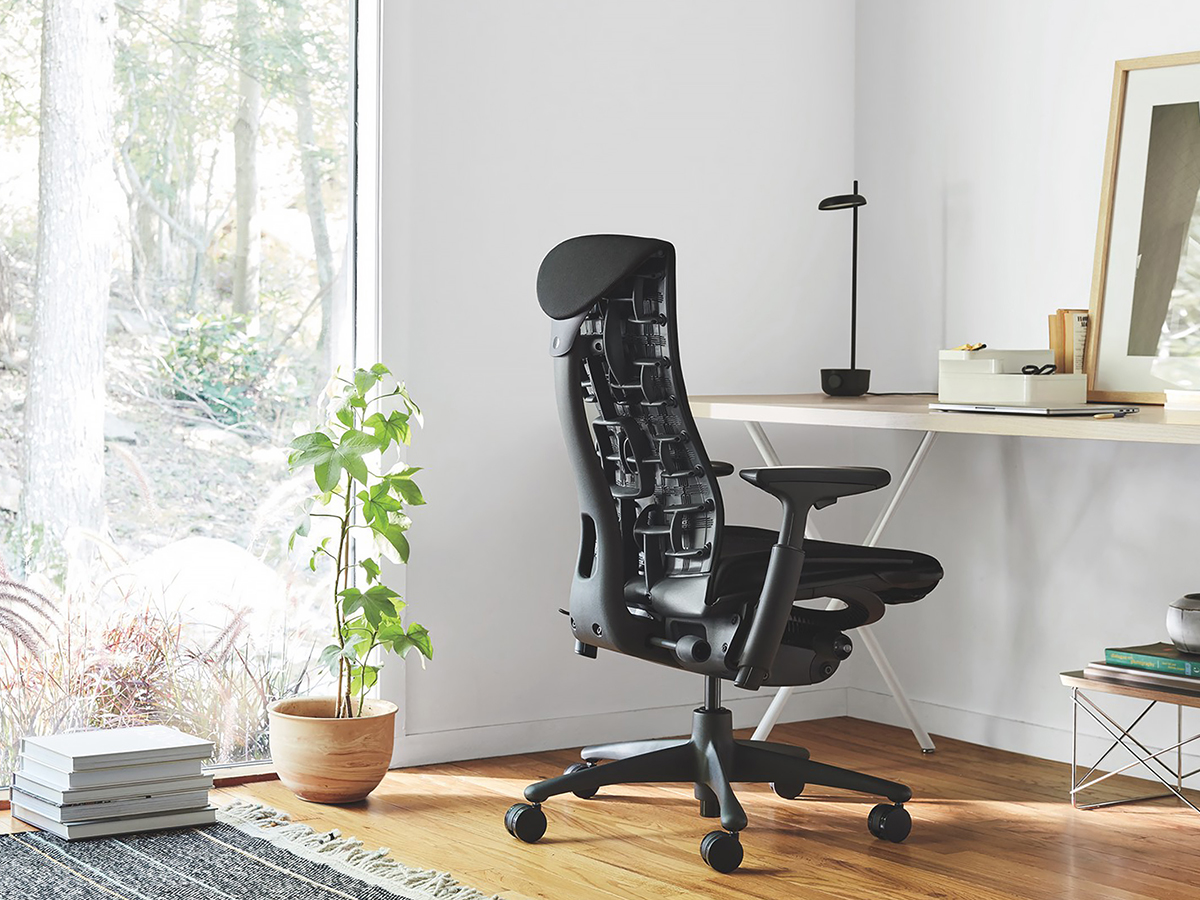 6. Herman Miller Embody Chair – Best Ergonomic Chair
Often considered the first chair designed with a health-positive incentive, the Embody Chair is one of the most ergonomic chairs on the market. The design features an exposed exoskeleton made to mimic the human spine. This ensures that the chair moves with you, keeping your spine in alignment and supporting your lower back while you work, no need to stop and make adjustments. This design also includes pixelated support which makes you feel like you're floating! This is thanks to a dynamic mix of pixels on the seat surface that distribute your weight evenly as you sit, encouraging movement and circulation. It's not cheap, but neither is back surgery!
Brand: Herman Miller
Material: Recycled
Style: Alloy steel
Colour: Black Rhythm
Price: $1,230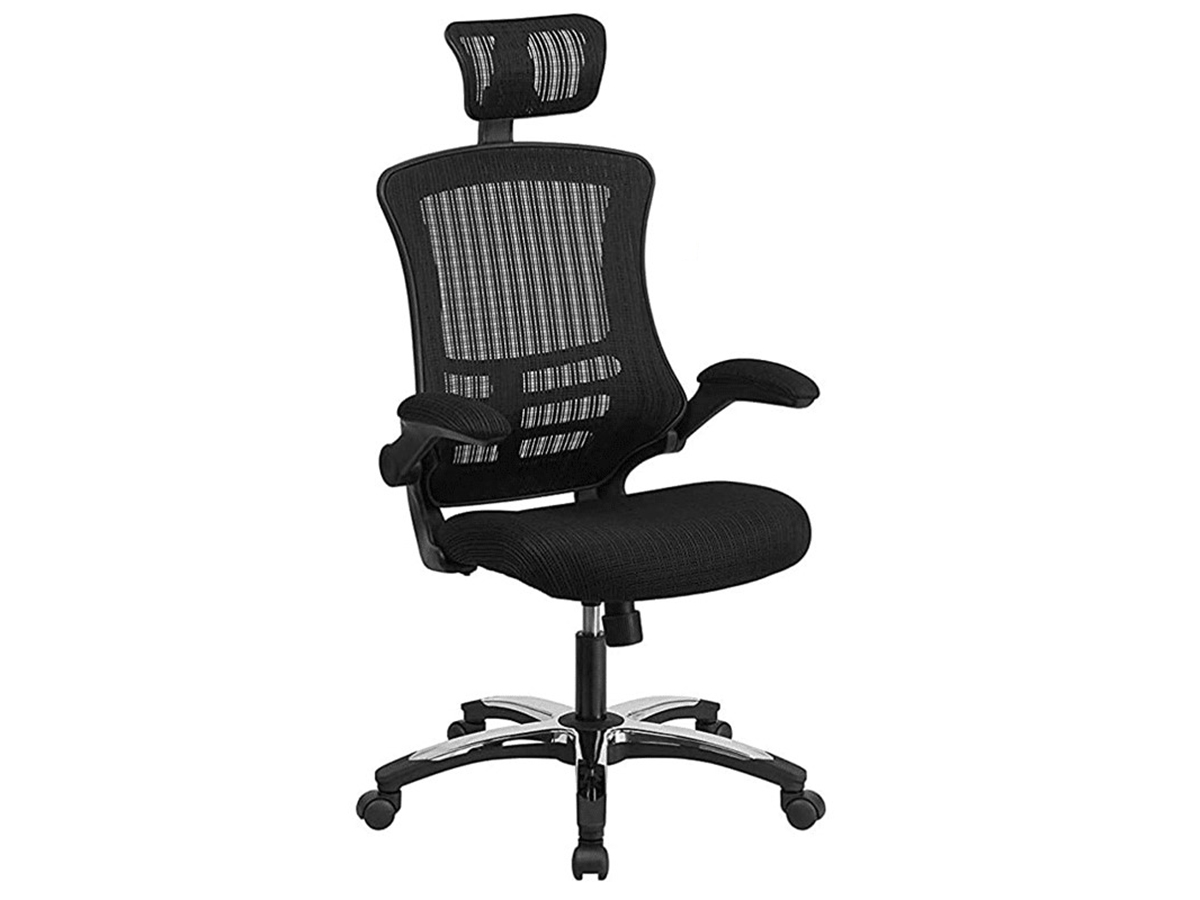 7. Flash Furniture High-Back Mesh – Best Budget Chair
What's better than a budget-friendly option that also targets the harmful effects of sitting for prolonged periods of time. Introducing the Flash Furniture High-Back Chair, a great mesh-backed desk chair that ticks all the boxes for a reasonable price. The chair offers an adjustable mesh headrest which offers extra support and adjustable armrests. The combination of these effects helps provide comfort and reduce fatigue, essential for those long hours working at your desk.
Brand: Flash Furniture
Max Weight: 113kg
Colour: Black
Price: $193.48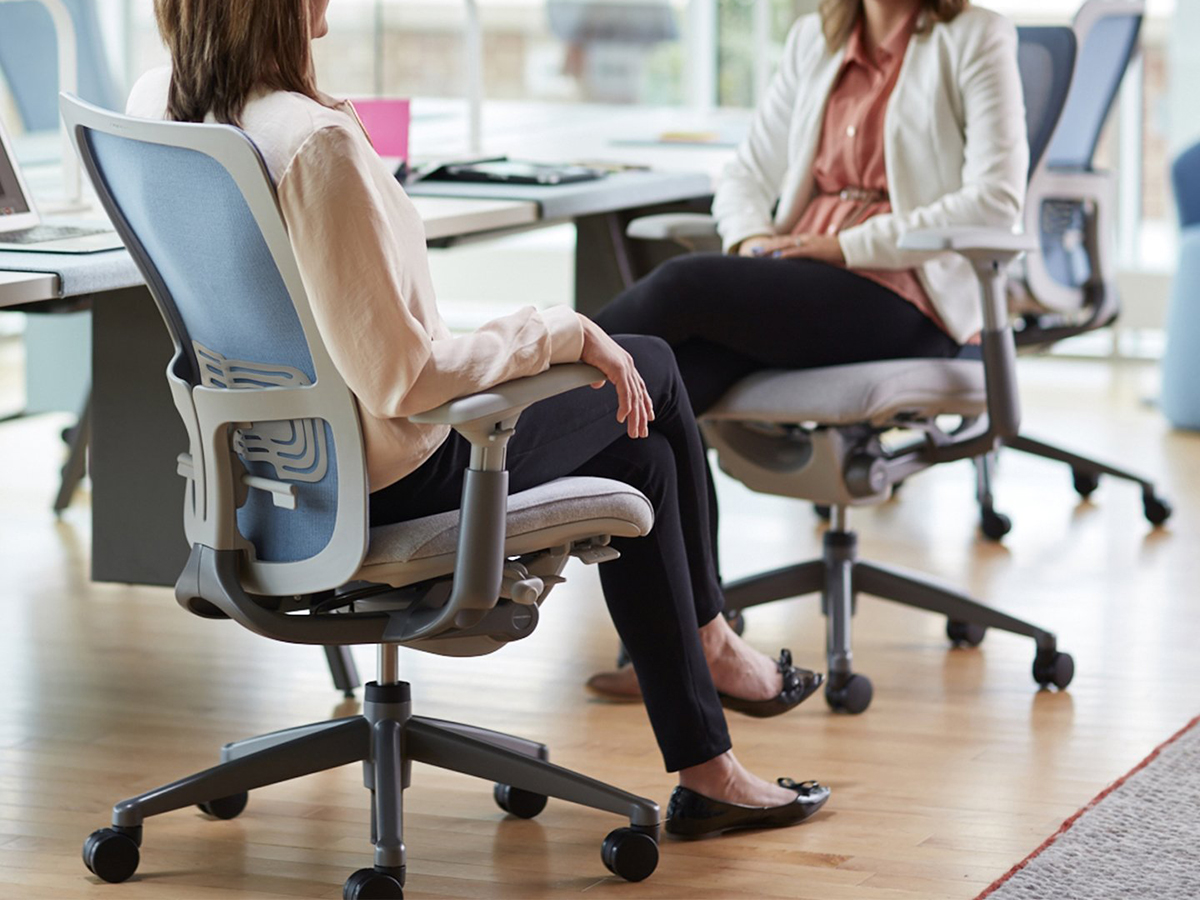 8. Haworth Zody Chair
The Haworth Zody Chair is one of the best ergonomic chairs due to its functional design. However, it excels as it remains visually appealing at the same time. Haworth commissioned the German design company, Ito, to help create a sleek design. Although, it's the chairs high-quality ergonomics that set it apart. The main feature is its asymmetrical adjustment system which enables the chair to target an individual's problem areas by making the chair conform to your body. It also has great pelvic support features which mean proper spinal alignment. Along with standard chair adjustments, you can also adjust the lumbar for the left and right side of the back independently.
Brand: Haworth
Style: Modern
Colour: Black
Price: $1,027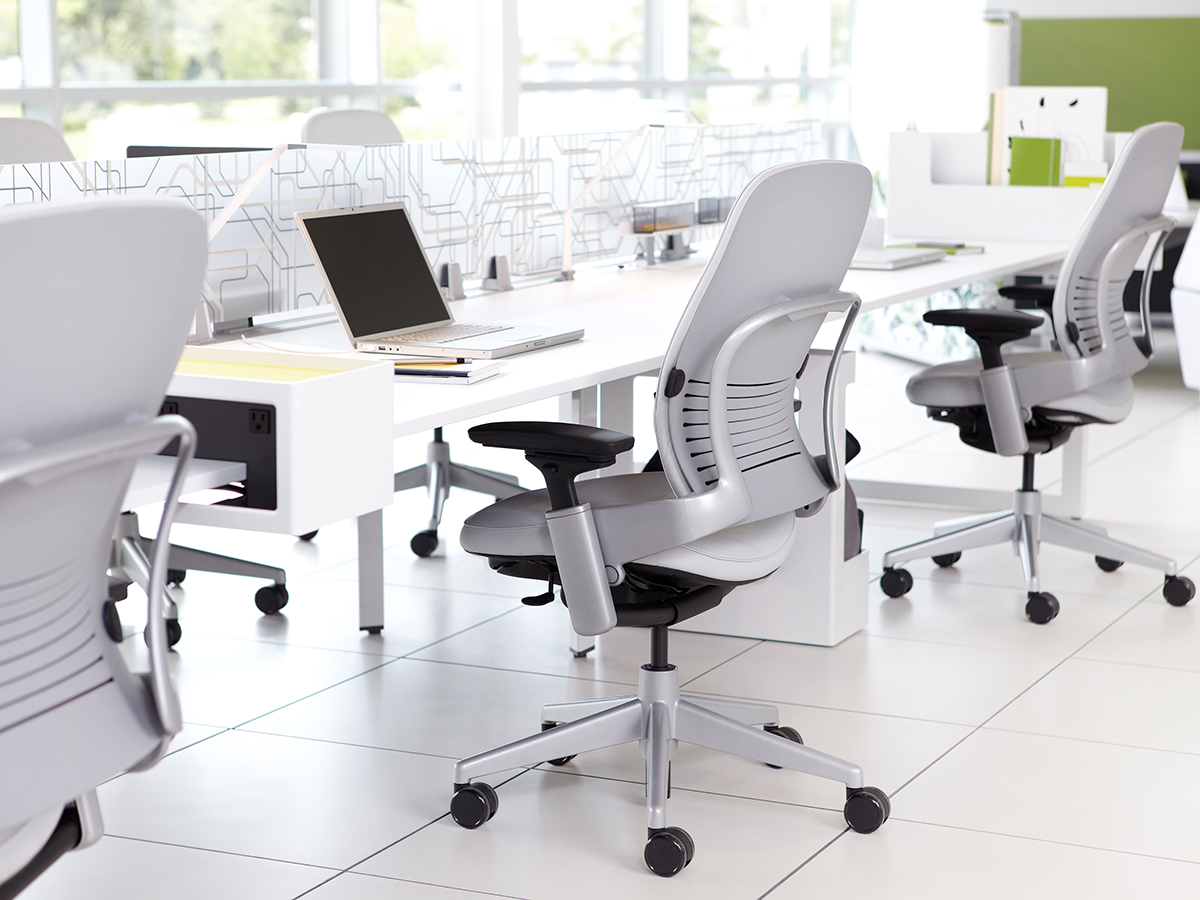 9. Steelcase Leap Fabric Chair
The 26 Best Desks for the Home Office is the best-selling ergonomic chair that Steelcase produces. The chair ensures premium seat comfort for all-day support due to its natural glide adjustment which allows the seat to glide forward so you can recline without leaving your optimal zone. The fully adjustable arms also allow you to remain parallel to your work surface as you move, allowing comfort and functionality. What truly sets this chair apart is its contoured backrest which utilizes LiveBack technology, so that the backrest changes shape as you move. The chair is not only comfortable, functional and reliable but it is also sustainably produced.
Brand: Steelcase
Style: Office
Colour: Black
Price: $899
Unbox Therapy's Music Rig, Desk Setup & Gear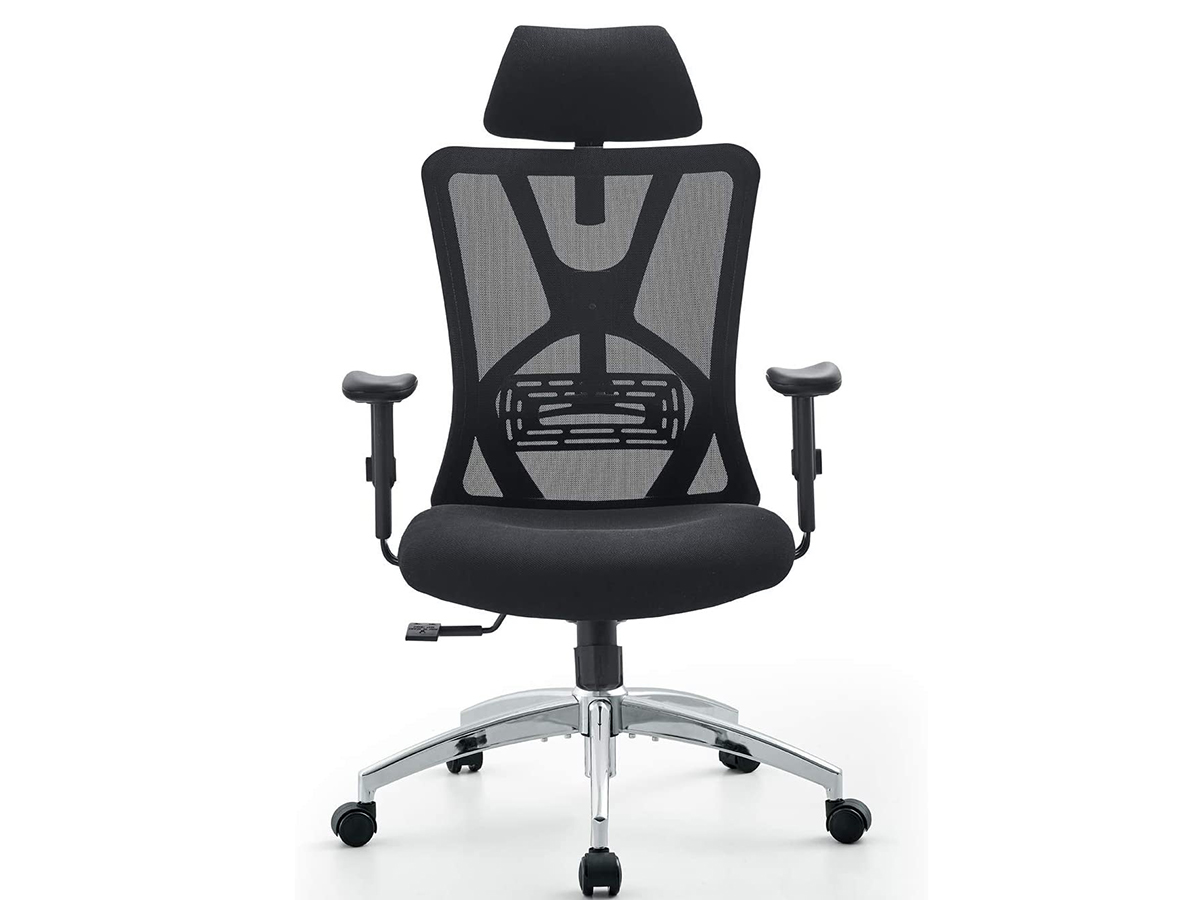 10. Ticova Ergonomic Office Chair
All this working from home means we are spending more hours sitting down at a desk, and a comfortable headrest is one way to avoid the problems that arise with prolonged sitting. The Ticova has a completely customisable headrest that helps support your upper back, neck and head. The backrest can be adjusted in both height and angle. This pick is great for support and also comes at an affordable price point.
Brand: Ticova
Style: Modern
Colour: Black
Price: $500.98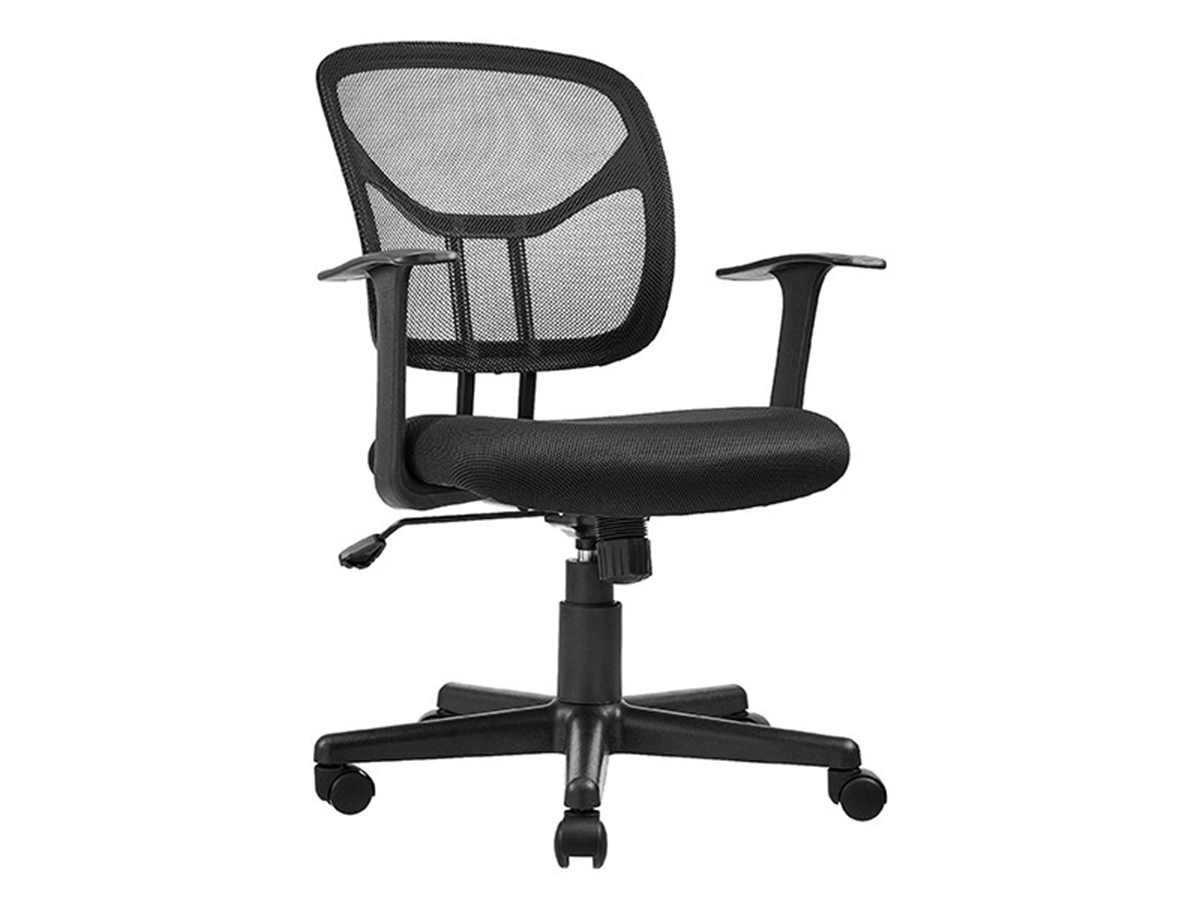 11. AmazonBasics Office Chair
The importance of your comfort and wellbeing while you work does not have to come at an exponential cost. The AmazonBasics Office Chair ticks all of these boxes. It provides the amount of comfort and adjustability you need for a sublime personal fit, with adjustable seat height and a padded seat and back. The chair is also easy to manoeuvre, with dual-wheel casters. More importantly, this chair can be yours for under $100.
Brand: AmazonBasics
Material: Plastic
Style: Basic
Colour: Black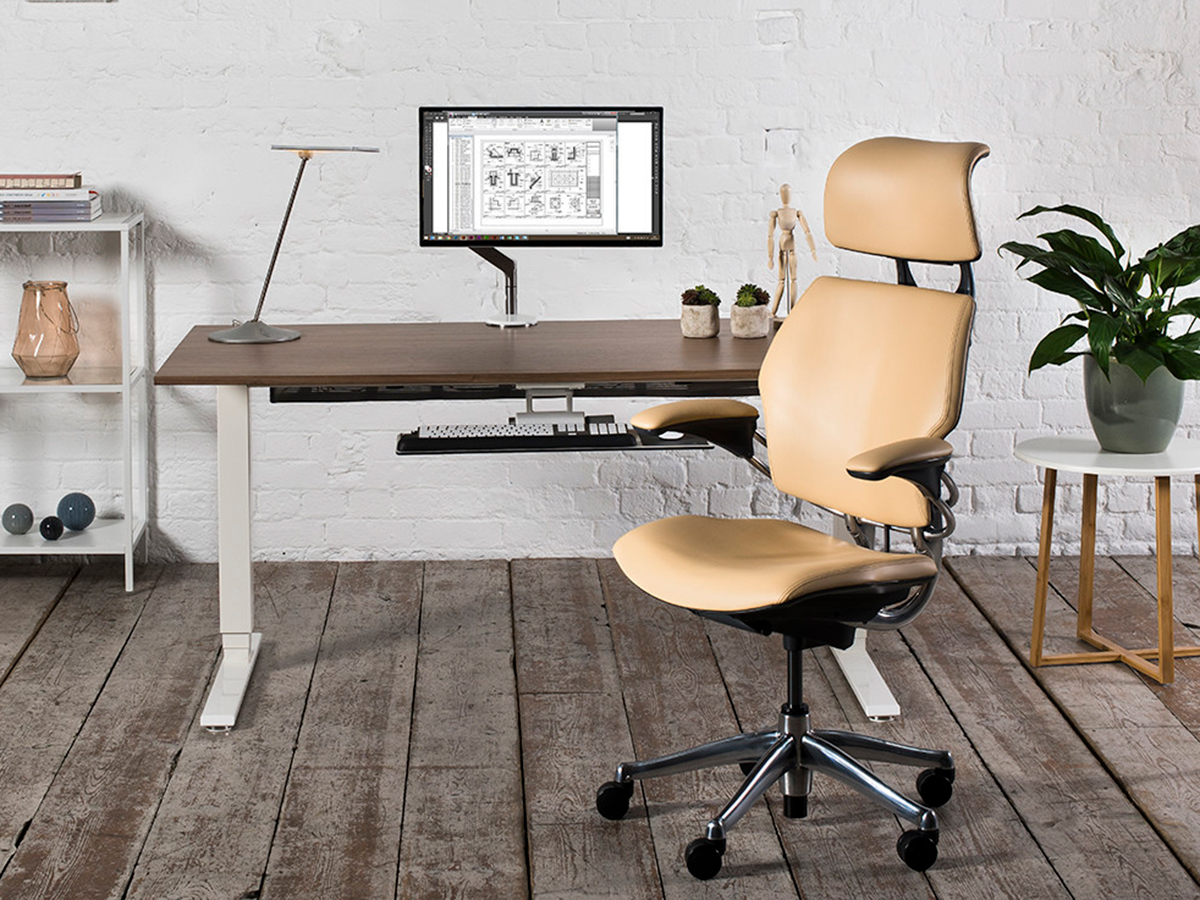 12. Humanscale Freedom Desk Chair
The Humanscale Freedom Desk Chair is an ergonomic office chair for those who prefer a chair without a headrest. The chair has many ergonomic benefits such as a self-locking reclining feature that allows you to lean back without tipping over- We've all been there! It is affordable and has an adjustable seat depth, to ensure your feet are flatly rested on the floor, which is essential for spine alignment and posture.
Brand: Freedom Chair
Material: Textile
Style: Modern
Colour: Black
Price: $720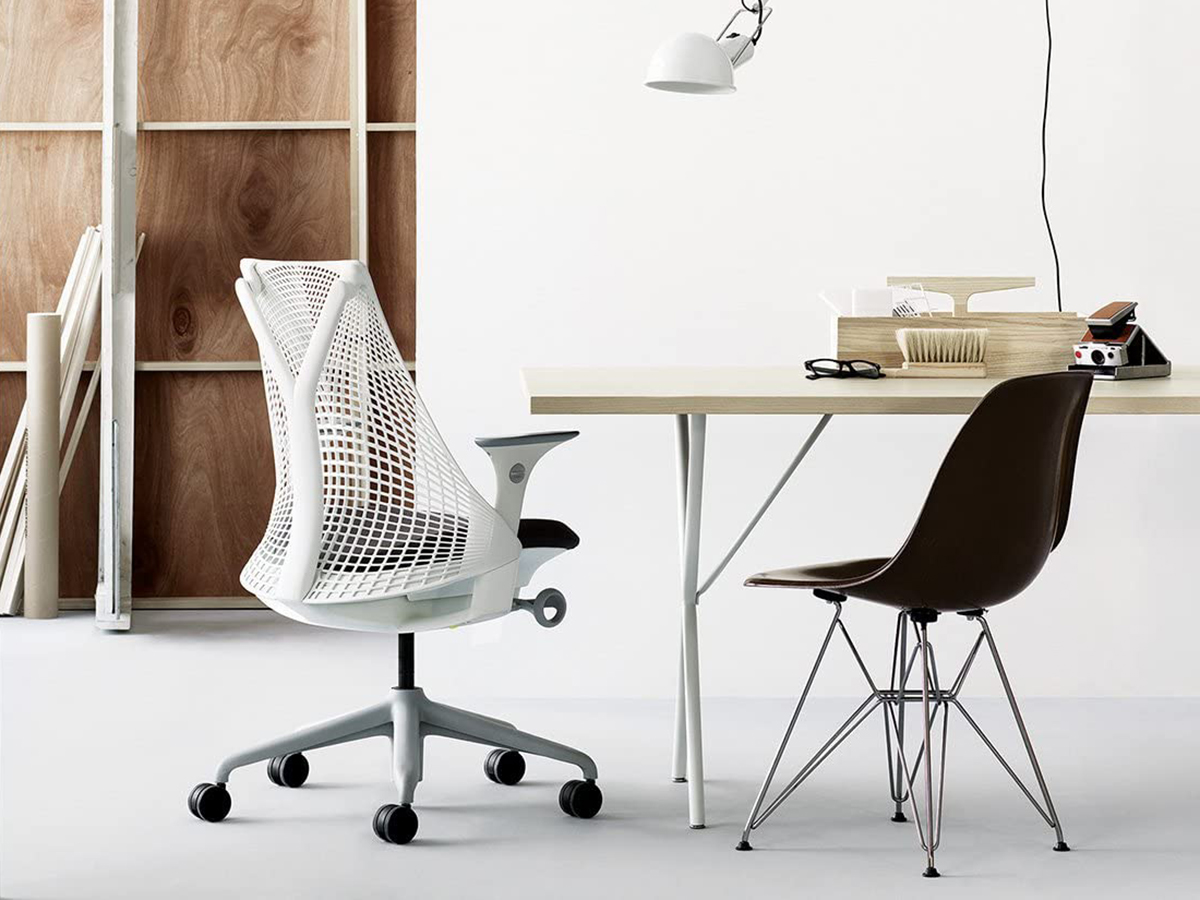 13. Herman Miller Sayl Chair
Herman Miller was the first maker of the ergonomic office chair and the Sayl Chair is the brands most affordable option. The chair is made from recyclable materials and comes in many colours. In combination with Sayl's unframed back and Y-tower feature, the chair has a striking visual aesthetic as well as superior engineering that supports passive PostureFit sacral support. This means the chair is a design masterpiece in itself, whilst also working to help maintain the backs natural S shape.
Brand: Herman Miller
Material: Alloy steel
Style: Modern
Colour: Crepe Licorice
Price: $545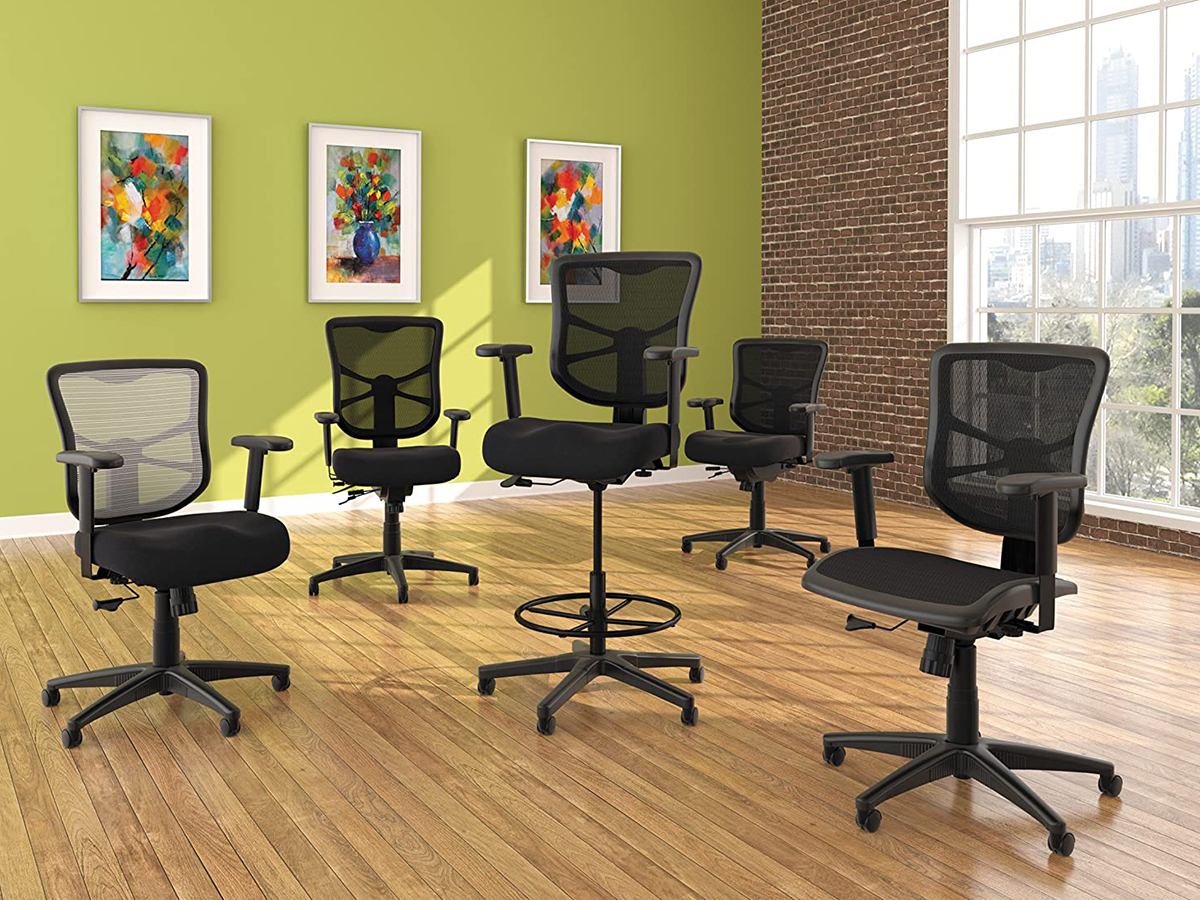 14. Alera Elusion Swivel Chair
A classic ergonomic design, the Alera Elusion Swivel Chair is both cool and functional. The breathable mesh back is perfect for dynamic back support. Also, the chair has a multifunction mechanism which allows back angle adjustment relative to the seat, as well as adjustable tilt and forward tilt. The chair also has features to support our lower half, with a contoured seat cushion and a smooth, waterfall edge design to help relieve pressure on your legs.
Brand: Alera
Material: Mesh
Style: Basic
Colour: Black
Price: $375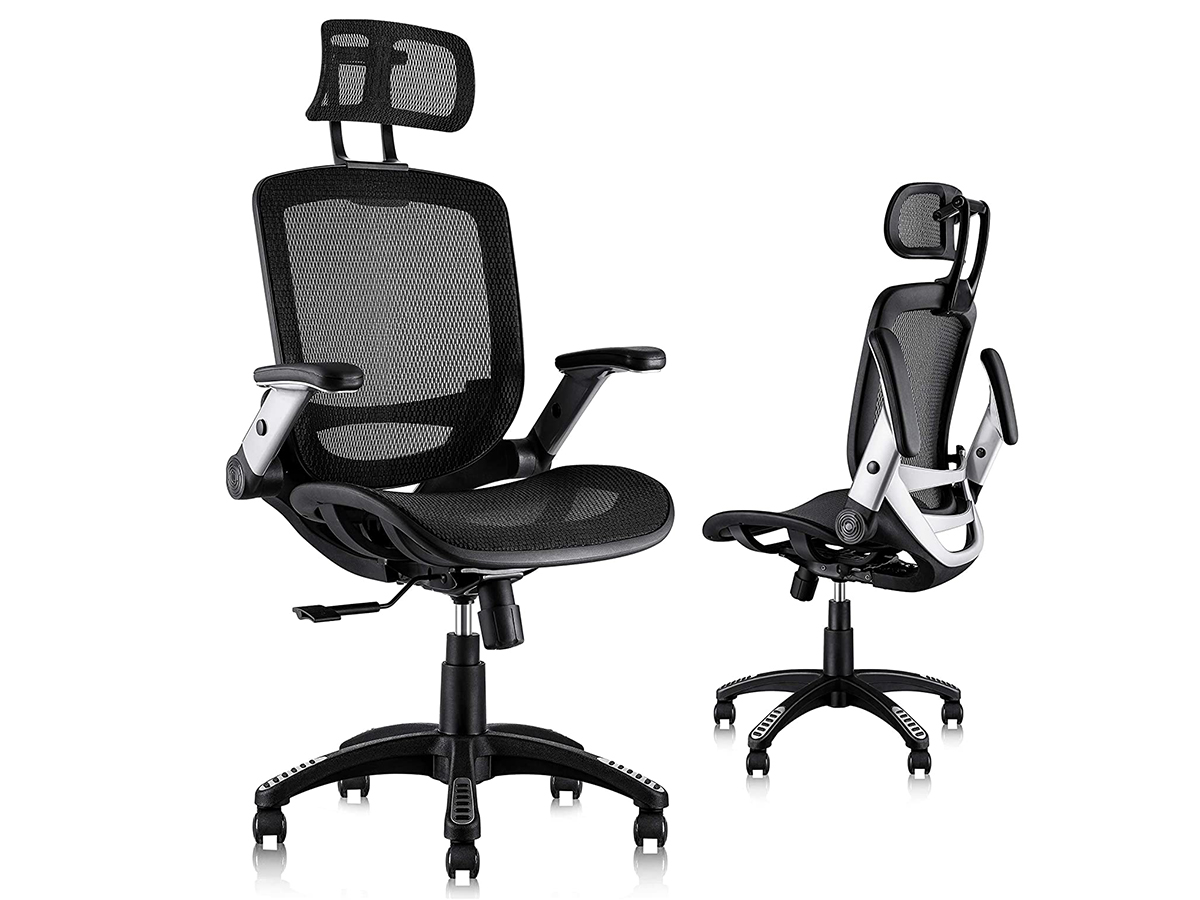 15. Gabrylly Ergonomic Mesh Office Chair
This chairs large seat and extensive lumbar support features provide a wide range of motion that's perfect for any office worker. Due to the size, it is a great chair for taller, bigger people. As well as this, the lumbar support means you can lean back and maintain motion as you work, which allows dynamic movement and movement to stretch while you remain seated. The headrest and adjustable arms also mean this chair provides back and neck support.
Brand: Gabrylly
Material: Alloy
Style: Modern
Colour: Black/Chrome
Price: $289.50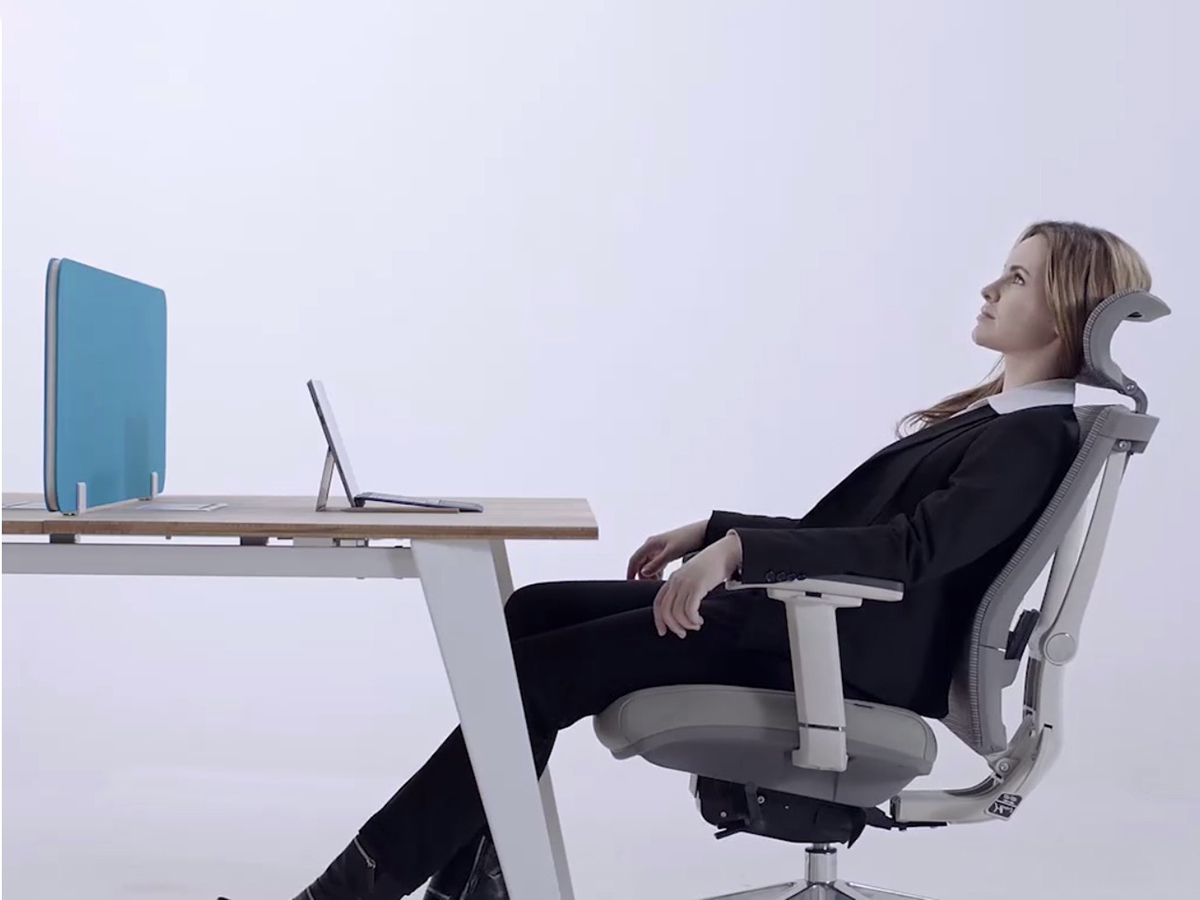 16. Autonomous ErgoChair 2
If you're looking for an ergonomic desk chair that also brightens up your office space, the Autonomous ErgoChair 2 is the ideal fit. The chair is highly customisable and has a 7-way adjustable angle feature which means you can sit to suit your own style. Bringing comfort and support to help boost your working productivity, the chair checks many boxes and comes in an array of bright colours.
Brand: Autonomous
Style: Modern
Colour: Cool gray
Price: $369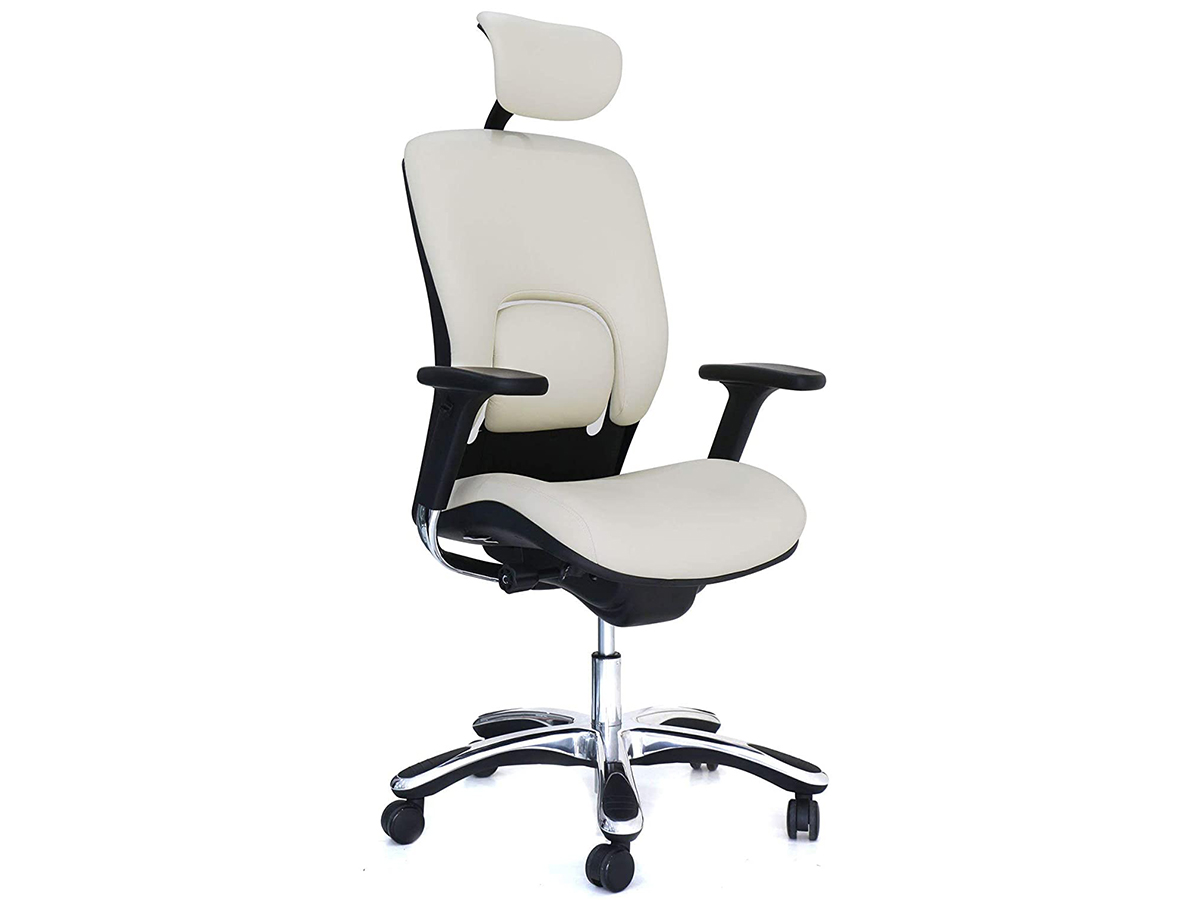 17. GM Seating Ergolux
The unique style and design of the GM Seating Ergolux truly set it apart from other ergonomic desk chairs. Made with genuine leather whilst maintaining top ergonomic design features, this chair is one of the best. It is fully adjustable including an adjustable headrest, which is a great feature for those who experience neck pain. The chair comes in three colours and is an affordable option for those who are budget conscious.
Brand: GM
Material: Genuine leather, Alloy steel
Style: Modern minimalist
Colour: Snow White
Price: from $689
How to Pick the Best Office and Desk Chairs
Finding the right option is no easy task. After all, no single body is the same, and therefore no single chair is perfect for everyone. You must find the perfect fit for your body, your office set up and your habits. We have braved the task of narrowing down the best office and desk chairs to help you in the search for that perfect fit. No matter the situation we've found a chair for you, including:
The best office chair
The best home office chair
The best computer chair
The best desk chair
The best work chair
The best ergonomic chair
General FAQ
What does ergonomic mean?
Ergonomic refers to a product that is designed for efficiency and comfort in the space of a working environment.
What is the best ergonomic office chair?
The Steelglass Gesture Chair is a multi-award winning ergonomic chair and one of the best in the field of design and functionality.
Are Herman Miller office chairs good?
Herman Miller office chairs are the highest performing in the field of ergonomic desk chairs and have this reputation due to their high attention to ergonomic support and design features.
You'll also like:
35+ Masculine Home Office Ideas & Inspirations
Optimise the Home Office with an Orbitkey Desk Mat
10 Best Desk Lamps for the Home Office
---
Featured Video from Man of Many