Case Concept Turns Your Apple Watch into a Retro iPod
It's amazing to think that the iPod is considered retro, but nonetheless, we're getting to that point. Way back when the sixth-generation iPod nano came out, people were taking the little square and strapping it to their wrist—no doubt contributing to the demise of the device—and in effect creating the first Apple Watch. Now the Apple Watch can go completely retro by dressing up in the Pod Case for Apple Watch by C.O. Design Labs.
You'll also like:
30 Best Apple Watch Apps
Ressence Type 3 BBB is a Triple Black Oil-Filled Mechanical Marvel
Aura Strap Enhances the Apple Watch's Health Benefits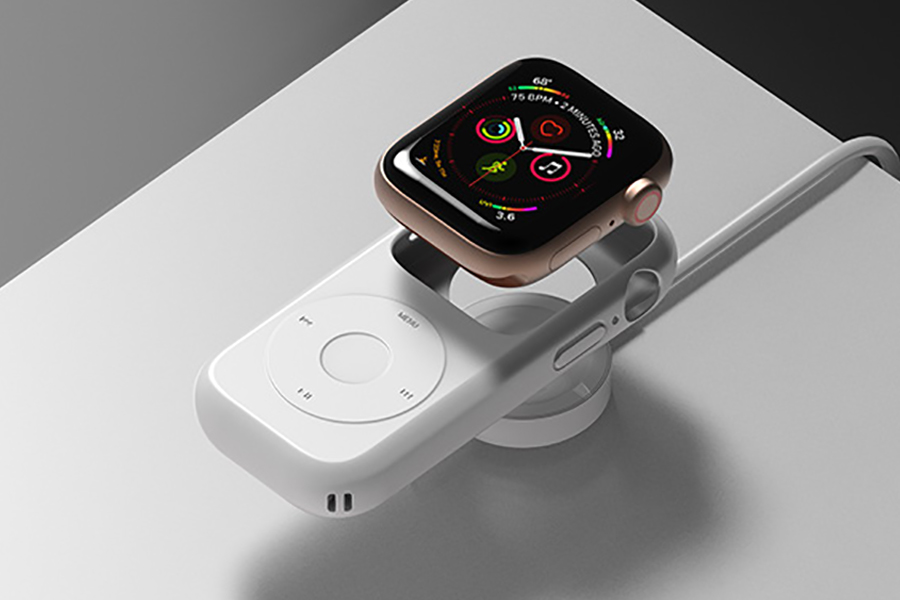 The Pod Case was made for Caseology and essentially it turns back the clock, letting you turn your series 4 Apple Watch into an iPod. The case even comes with a scroll wheel, though it doesn't work. Using the case also eliminates the watch's ability to do fitness tracking. Rather, the case uses the watch's face to show you what is playing. The case also lets you access the side button and the scroll wheel. Using AirBuds, you can use your watch in this case just like you would an iPod. Made of silicone, the case easily slips over your Apple Watch for a snug and secure fit. The case also comes with a strap hole on the bottom so that you can attach a wrist strap or a lanyard for easier carrying.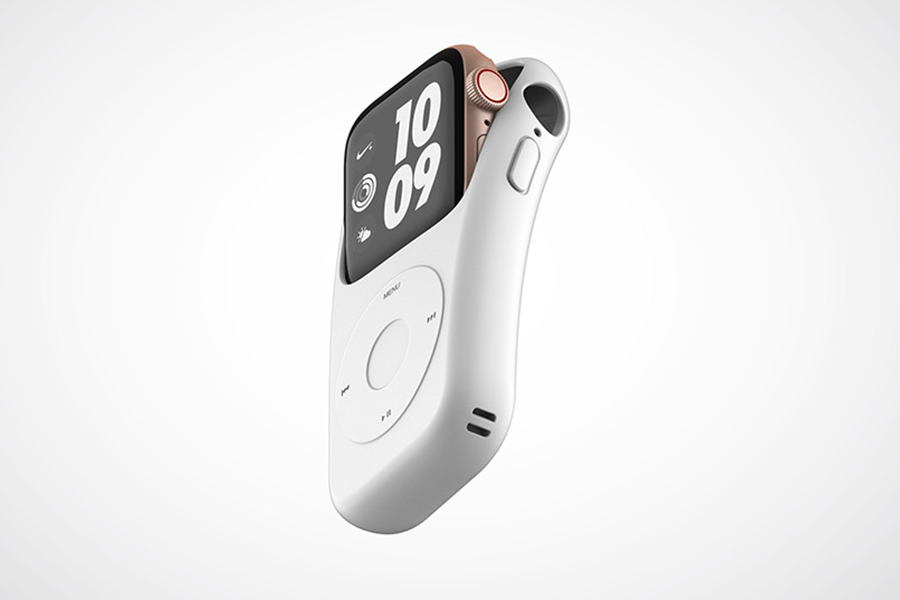 The Apple Watch series 4 comes with 16GB of internal storage, which may not sound like a lot, but it's a far cry bigger than the original iPod's 5GB of storage. Even that version could hold 1000 songs. Storage eventually ramped up to 128GB, but that doesn't rival the watch once you pair it with your iPhone.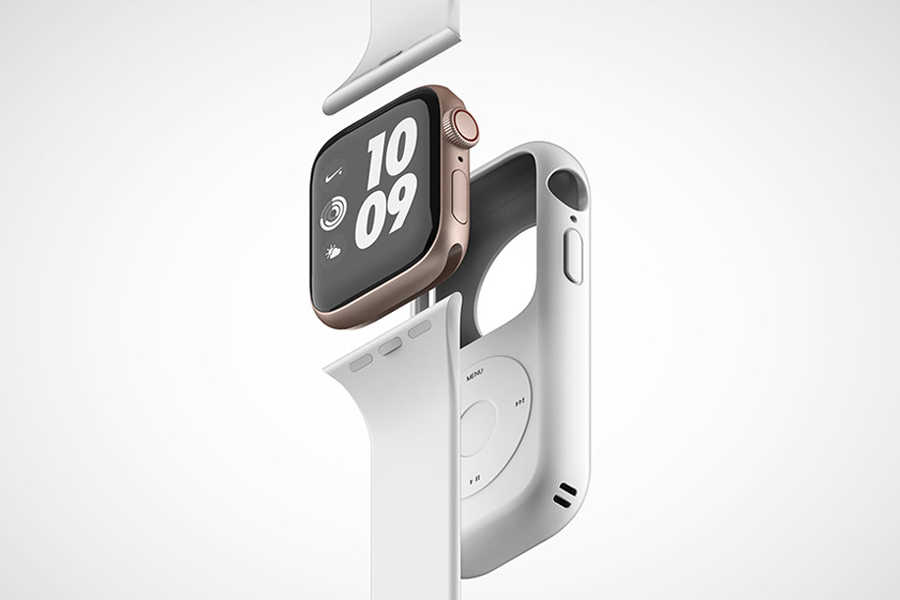 The Pod Case, which was designed by Yeonsoo Kang, was featured on Behance. With Caseology working on it, the case might just come to market. The only word we have so far, however, comes from Kang who says that the Pod Case is "coming soon."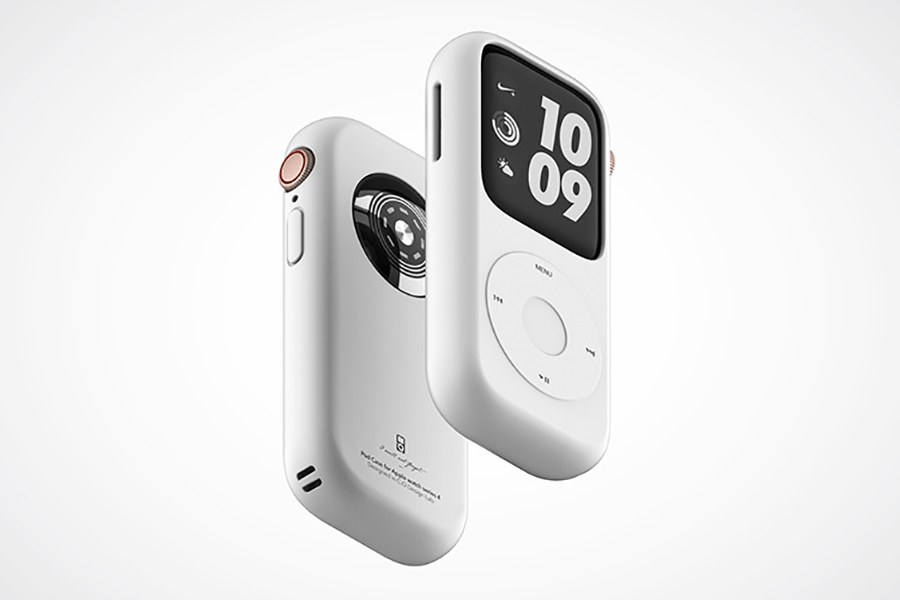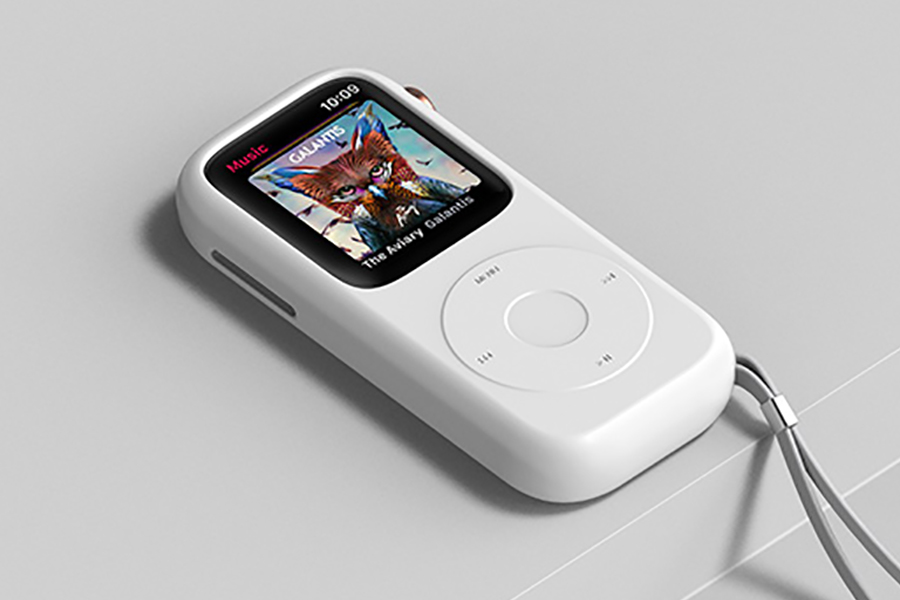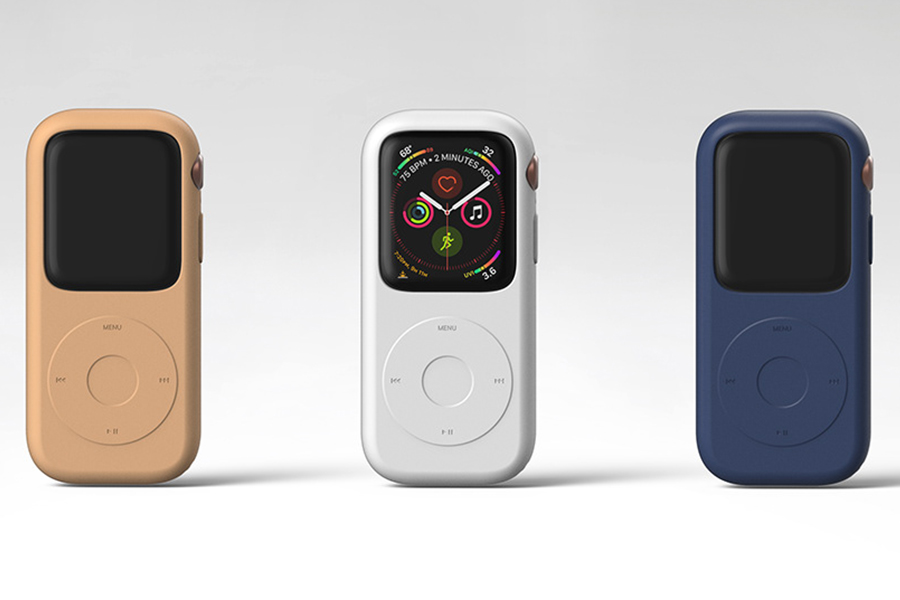 You'll also like:
30 Best Apple Watch Apps
The Godfather of Streetwear Dresses Up MSI Z16
Aura Strap Enhances the Apple Watch's Health Benefits
General FAQ
Can an Apple watch be used with an iPod?
An Apple Watch can only be connected to an iPhone. The Apple Watch app is not available on iPod Touch or iPad devices.
Does Apple still make Ipods 2020?
Although we can now play Apple Music from our iPhones and other smartphones, Apple still sells the iPod Touch.