Philips Ambilight 65OLED706 OLED TV Review
OLED, OLED, OLED, it's a word that gets thrown into every conversation we have about televisions. With Samsung recently taking the plunge with its own range of OLED TVs, we're now living in an age where all the top manufacturers have an OLED up their sleeve.
So how do you stand out? Samsung panels are the brightest we've ever seen, however, Philips is throwing its hat in the ring with a quality OLED panel that's matched with some very tricky backlighting to accentuate the experience.
We've had our hands on the latest Philips Ambilight 65OLED706 OLED TV for a month now and we're bringing you all of our thoughts on the TV below. If you're in the market for a new television, you seriously need to consider Philips and look no further than our review below for the reasons why.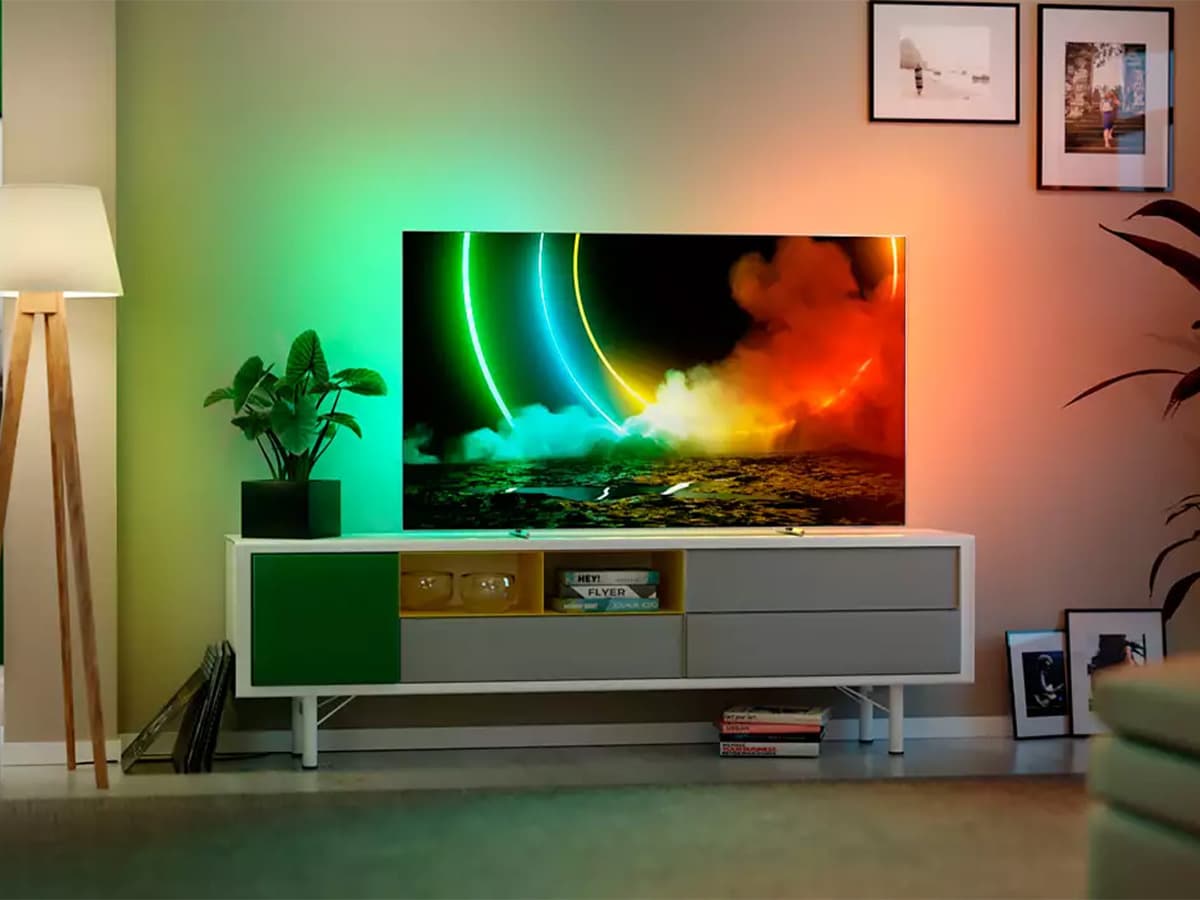 What is Philips Ambilight?
It's hard to stand out in the edge-to-edge world of OLED televisions, but Philips has managed to do so with an RGB experience on its Ambilight series of TVs that brings its acclaimed Hue smart lighting to the back of your TV. It works by taking advantage of three intelligent LED strips around the edge of the TV to respond to the on-screen action. The image above best demonstrates the technology in action, but it's a great feature that will sync with other Hue lighting products in your home to create a seriously immersive cinema experience.
Ambilight Features on the Philips Ambilight 65OLED706 OLED TV.
3-sided Ambilight version
Ambilight Music
Game Mode
Wall colour adaptive
Lounge mode
AmbiWakeup
AmbiSleep
We particularly loved the Ambilight feature when listening to music. The lights would change colours to follow the sound and bring some energy to the room when hosting dinner parties. Gaming was also a highlight with games such as GTA 5 projecting the cinematic landscape colours onto our white walls and sports games such as NBA 2K22 enhancing the arena crowd. If Ambilight isn't your style, you can easily switch it off with a button on the remote control.
Related: Samsung OLED TVs Launched, Priced for Australia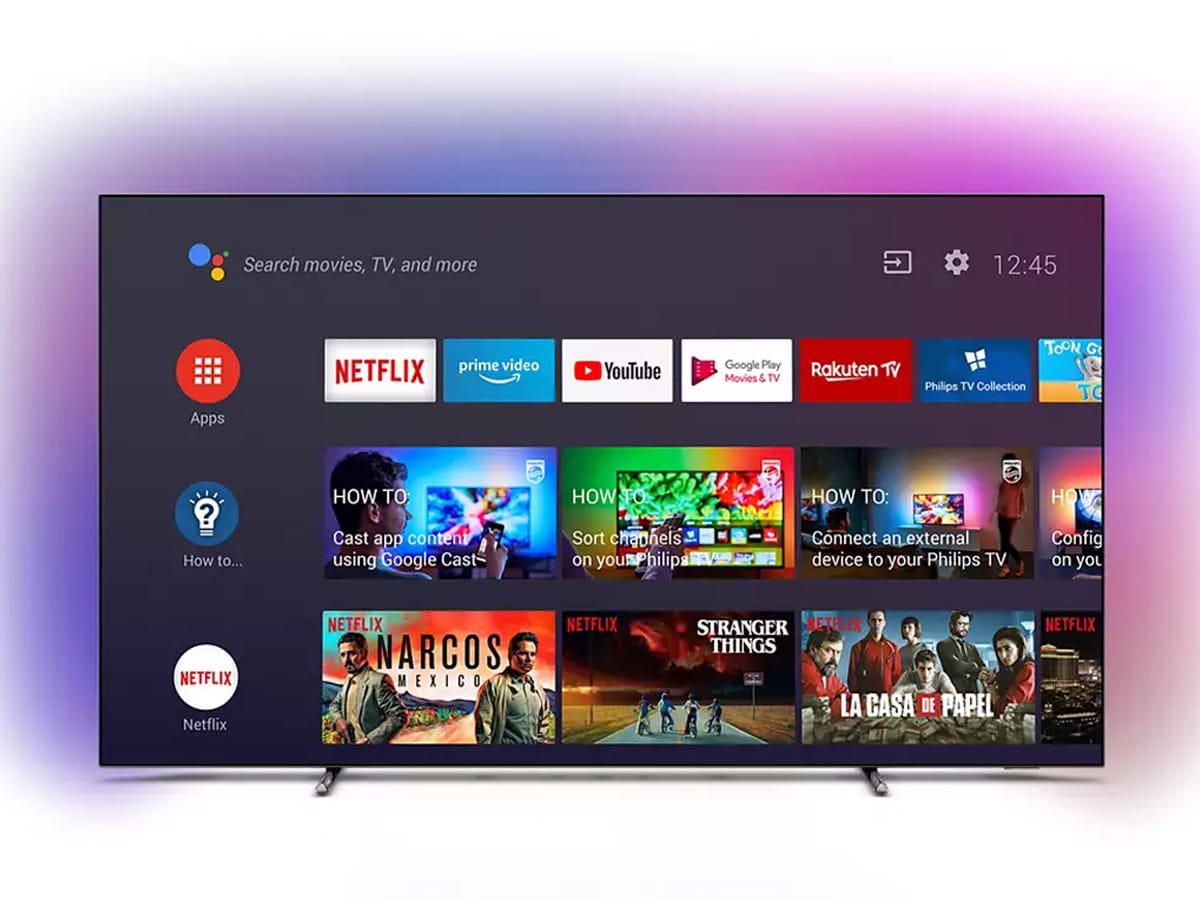 How Does the Philips Ambilight 65OLED706 OLED Perform?
Is the Picture Good Quality?
Whenever we're talking about a 4K Ultra HD OLED television, we already know the kind of competition the panel is putting itself up against. The likes of Sony, LG, and more recently Samsung have dominated this space for years, but Philips want to catch your attention early by ticking off all of the headline figures before you even look at picture enhancement. Of course, we're talking about HDR10+, a wide colour gamut of 99% DCI/P3 coverage, and Dolby Vision.
---
Featured Video from Man of Many
---
While the quality of the panel itself is fundamentally the most important aspect when you're talking about modern OLED televisions, the picture enhancement features also crucial and the Philips Ambilight 65OLED706 OLED stands out with everything from Ultra Resolution, Perfect Natural Motion, A.I. PQ mode, ISF Colour Management, Micro Dimming Perfect, and is even CalMAN-ready to allow colour calibration for the most accurate display.
At the heart of picture enhancement is Philips 5th generation P5 AI Perfect Picture Engine that's also here to manage ambient lighting. The engine is responsible for dimming static picture elements (think less important features such as logos) while keeping the rest of the image bright, sharp, and rich with unique anti-burn-in technology. It also holds another trick up its sleeve called 'Fast Motion Clarity', which works in a similar way to LG's Black Frame Insertion (BFI) to help remove eye-tracking motion blur.
Utilising Dolby Vision we were immediately drawn to the sharpness of the picture, complemented by perfect blacks, and overall details. We view all of our content in a well-lit room so reducing the overall effect of Dolby Vision is the first point of call and that includes turning down sharpness, Ultra Resolution, and noise reduction.
If you're viewing HDR10 content, we recommend choosing the HDR Home Cinema preset but turning off the aforementioned settings alongside Colour Enhancement. We never found it necessary to go the full monty and switch off noise reduction as we're a bit of a sucker for a grainier raw film style, but the Perfect Natural Motion setting can look a little over-processed depending on the nature of the content. Overall, the picture is stunning and very hard to fault being everything you would expect from an OLED at this price point.
Related: Check out our LG C1 4K OLED TV review and technical breakdown in our article here.
What Operating System Does it Use?
The Philips Ambilight 65OLED706 utilises Android TV 10 as opposed to the Google TV operating system you find on the Sony X90J and other smart TVs on the market. All around it's a very responsive and easy-to-use system that we struggled to fault. A bonus is that the system also works with other products in the Philips' ecosystem, such as the Hue smart home lighting systems, where the TV will automatically detect these branded devices and connect to them seamlessly.
These are the pre-installed apps you get on the Philips Ambilight 65OLED706.
Google Play Movies
Google Play Music
Google Search
YouTube
Netflix
Amazon Prime Video
Spotify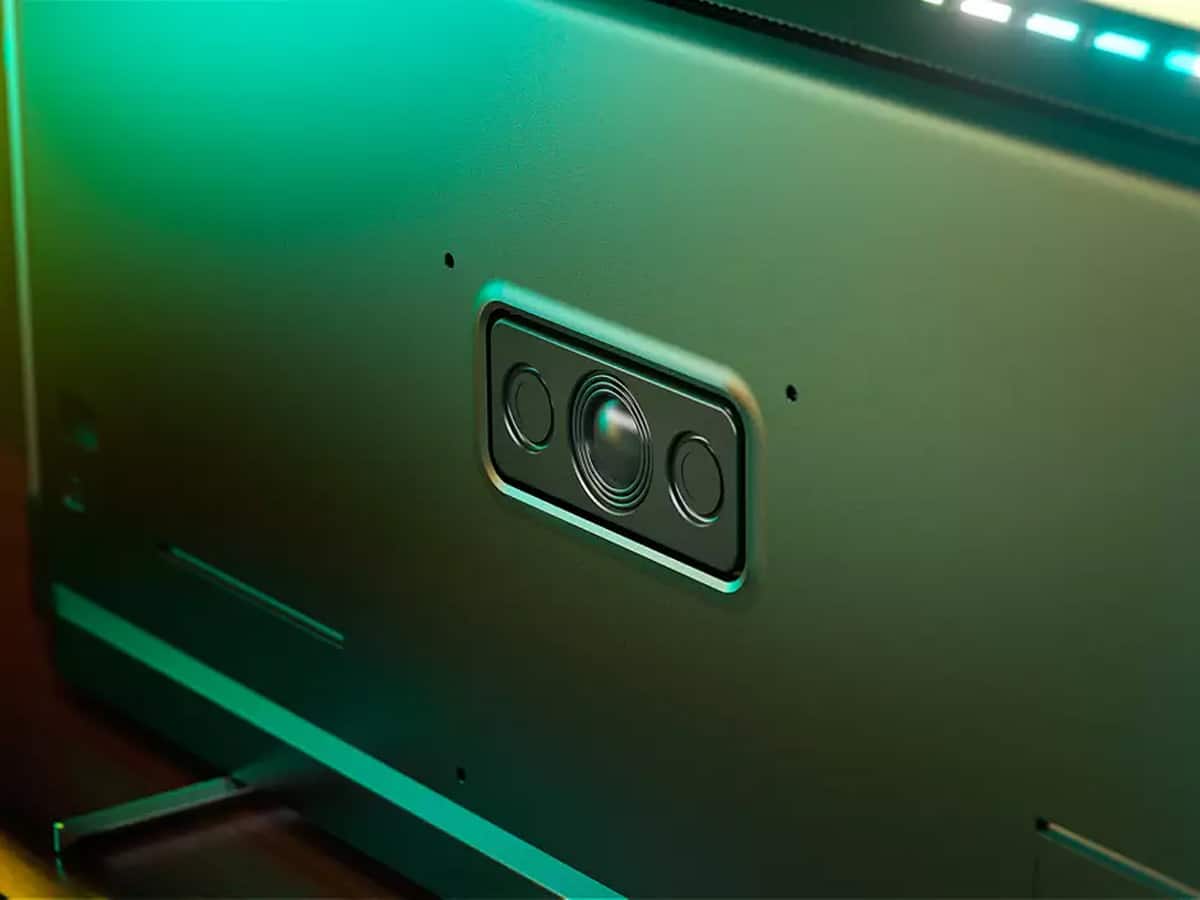 How Does the Audio Sound?
The Philips Ambilight 65OLED706 has a maximum audio power output of 50 Watt (RMS) and is a 2.1 Channel system with two 10W mid-high speakers, and a 30W sub-woofer. There's plenty of sound enhancement software included such as Dolby Atmos, Dolby Bass Enhancement, Dolby Volume Leveler, and even a night mode. You'd expect that it sounds pretty good then?
You'd be right… all in all, the system sounds great and won't have you jumping to purchase a soundbar as soon as you take it out of the box. That being said, we always recommend factoring one into your budget as your $3500 AUD OLED TV really deserves an equally impressive soundbar. Our absolute favourite is the $4,000 Sennheiser AMBEO Soundbar, and you can read our review on that one here.
Related: Buying a new TV? You'll need a new HDMI cable and we've rounded up the best.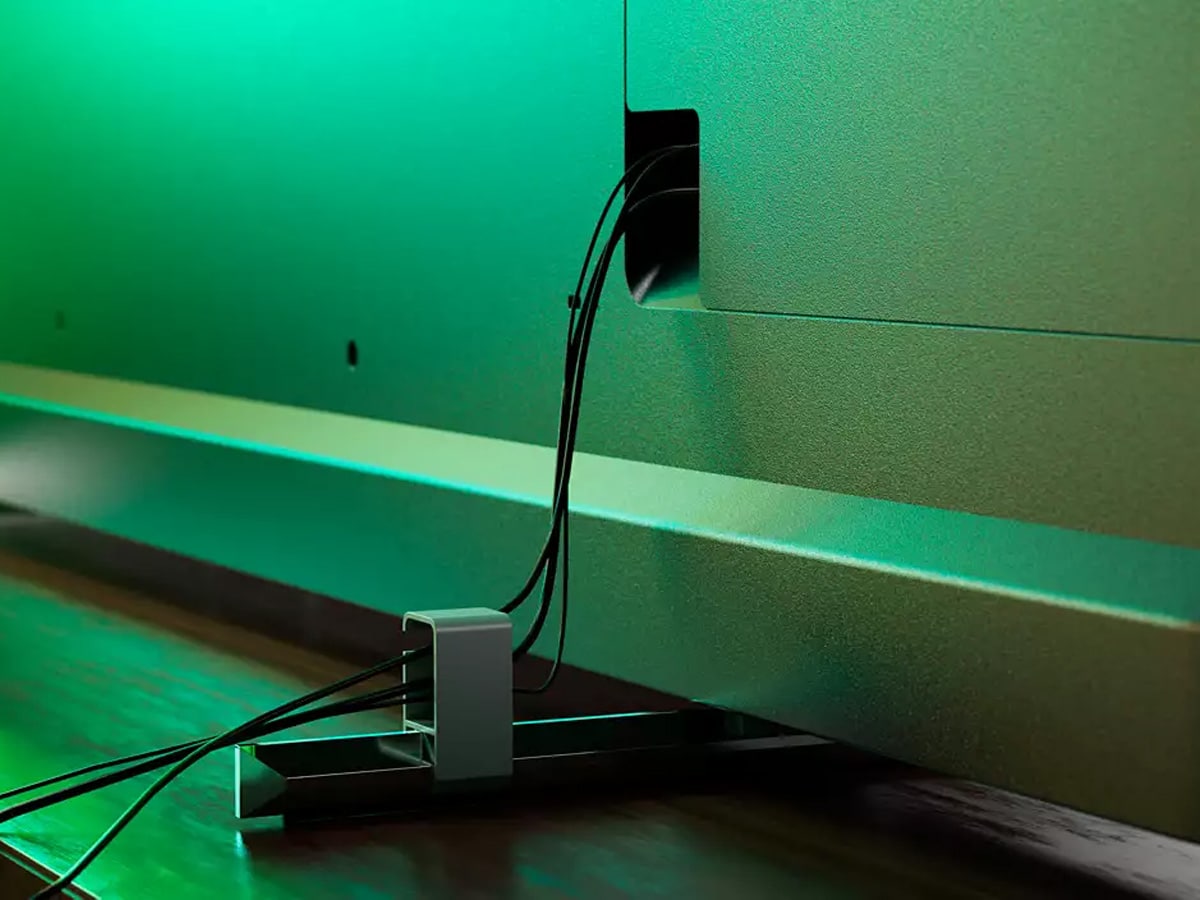 Is the Philips Ambilight 65OLED706 OLED Good for Gaming?
Like many of the best OLED TVs on the market today, the Philips Ambilight 65OLED706 OLED is a great gaming television that offers 4K@120hz gaming with an automatic variable refresh rate. Of course, if you're a competitive gamer we only recommend playing on a gaming monitor (typically less than 1ms) as the input delay on most OLED televisions is more than 10ms.
What Inputs Does it Have?
We've always said that your TV is only as good as the inputs that it withholds and the Philips Ambilight 65OLED706 has a total of four HDMI connections, with HDCP 2.3 on all, HDMI ARC on all, HDMI VRR (variable refresh rate) on all with FreeSync premium for smooth gaming, and HDMI eARC on HDMI 2.
A strong wireless connection is just as important for streaming content and the TV takes advantage of the industry-leading Wi-Fi 802.11ac, which has a theoretical maximum speed of more than 1,300 Mbps – a LOT more than home Wi-Fi networks can achieve, but important to note nonetheless. It's the first Wi-Fi standard developed that can achieve gigabit speeds, so think of it like the Bugatti of Wi-Fi. Bluetooth 5.0 is included as well.
Computer inputs on all HDMI
HDR supported, HDR10+/HLG
HDR supported, HDR10/ HLG
Up to 4K UHD 3840 x 2160@120Hz
Video inputs on all HDMI
HDR10/HLG (Hybrid Log Gamma)
HDR10+/Dolby Vision
Up to 4K UHD 3840×2160@120Hz
Related: Throw Your TV in the Bin, Philips Screeneo U4 Short Throw Projector has Arrived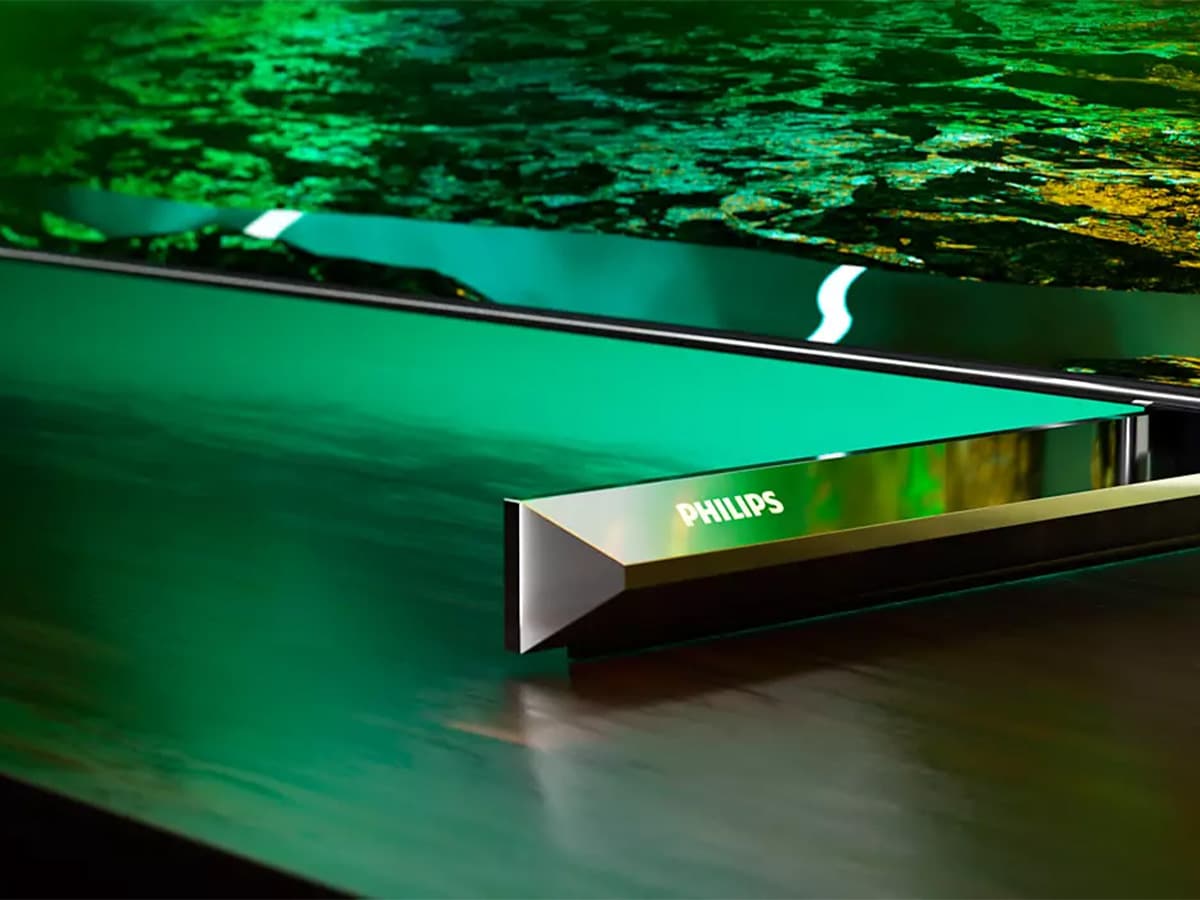 Should You Buy the Philips Ambilight 65OLED706 OLED TV?
The Philips 65OLED706 OLED TV is priced from AUD$3,895. Its main competition is the LG C1 65-inch 4K TV (AUD$3,876) and Sony 65-inch A80J (AUD$3,495). The newly released Samsung S95B OLED 4K Smart TV (AUD$4,500) is in a league of its own when it comes to OLED but also asks for a AUD$1000 price premium over the aforementioned products.
So where does that leave Philips? It works something like this… the LG is the best all-arounder, the Sony has the best operating system with Google TV, the Samsung has the best picture quality, and the Philips Ambilight 65OLED706 OLED TV has a picture that's a little more finicky to set up than the LG (but equal in quality) and a trick Ambilight system that adds to the viewing experience in droves.
When it comes to picking between the lot, you'll just have to decide what type of buyer you are!
You'll also like:
$23,000 Bang & Olufsen Beovision Harmony Hides 83-Inches of Luxury
BMW's Monster 31-Inch Backseat Theatre Screen Makes Drive-Ins Obsolete
LG G2 55-Inch evo Gallery Edition Review: Can LG Defend its OLED Crown?
---
Featured Video from Man of Many