Build Your Time Machines with the LEGO Delorean
The Delorean is perhaps one of the most famous supercars in automotive history, not only because of its incredible design, but also because of its role in the Back to the Future series. You can pick up a LEGO model of this historic car—including a flux capacitor—through Brick Vault. The set was designed by David Slater and consists of over 2,000 pieces. The finished model features the famous gull-wing doors as well as tires that rotate for flying mode.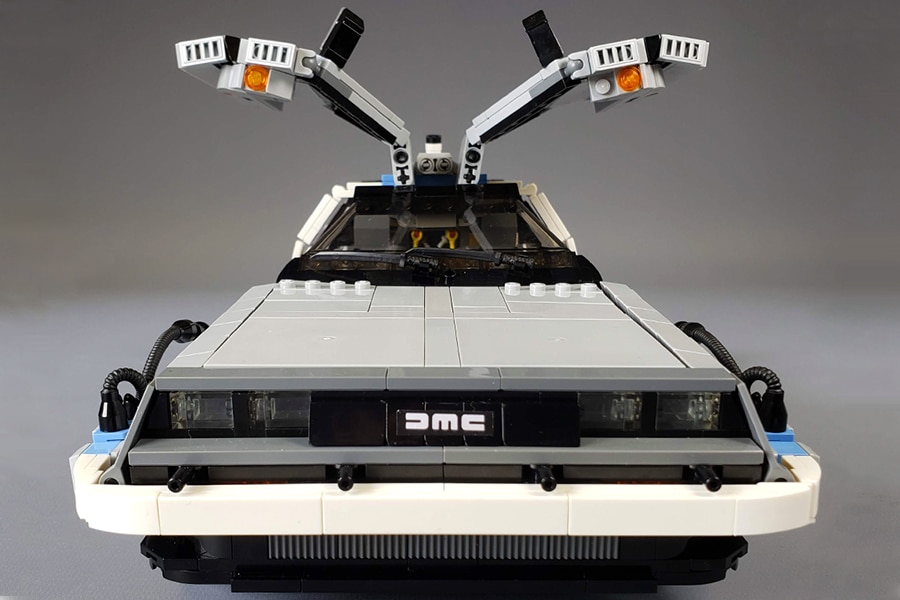 Slater pays a great deal of attention to the details of the car. The headlights and grille are surprisingly accurate to the actual car. Doc Brown's add-ons are a perfect fit for this model as well. Even the Mr. Fusion module looks accurate to the movie. Another excellent detail to the car is the lines of the side and the slight angle of the hood.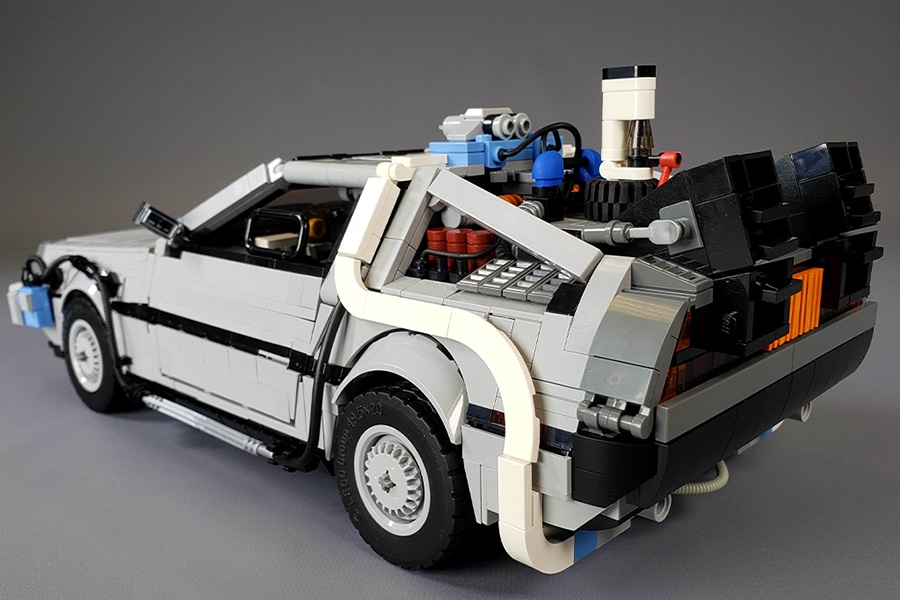 The gull-wing doors and rotating tyres have already been mentioned, but that's not the last of the functionality of the model. The steering wheel has lights and a shifter on the column. There's also a handbrake next to the driver's seat. The centre console features the time machine control unit, with the front dash showing the electronics.
Between the seats in the back you'll see the flux capacitor. The tires freely spin, though reaching the required 88 miles per hour might be a bit difficult. The bottom of the car is studded, so you can put it up on a display case for a flying mode when you have the wheels rotated into flying mode. Completely built, the model measures 36cm in length, 14cm in width, and 13cm in height.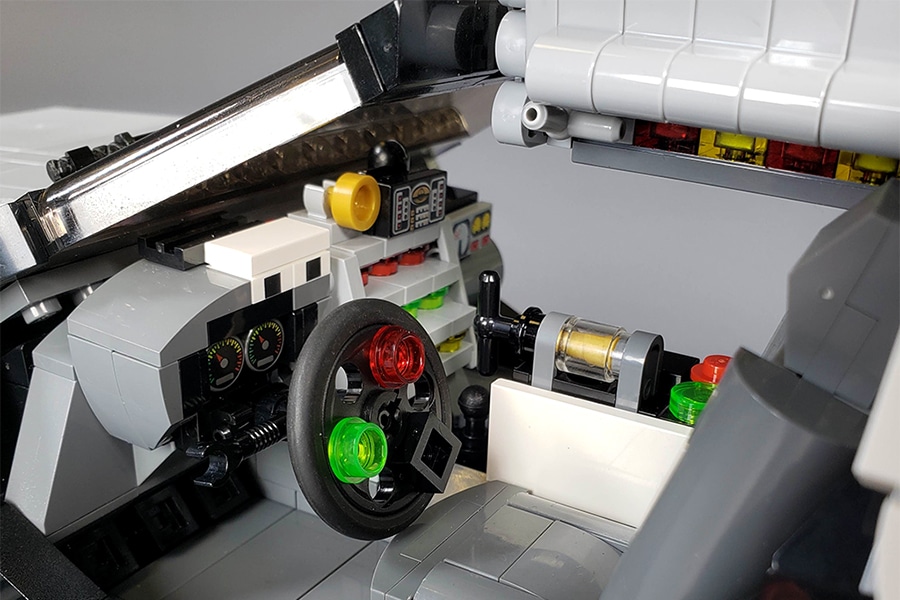 The model does seem like it's a pretty advanced build, but you can get full instructions for it, guiding you through the build process step by step. The instructions sell for $30 and you can buy the entire set for between USD$325 to $350.
---
Featured Video from Man of Many
---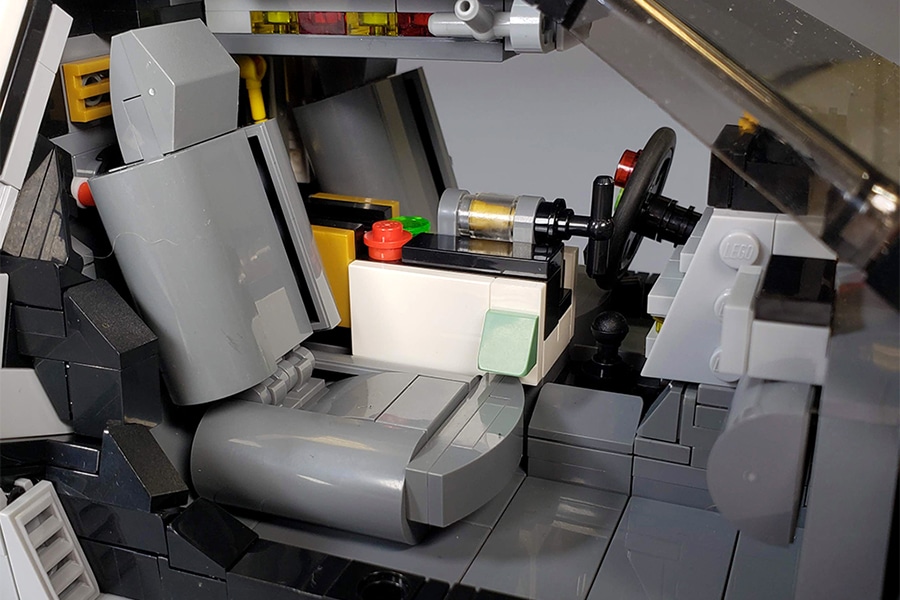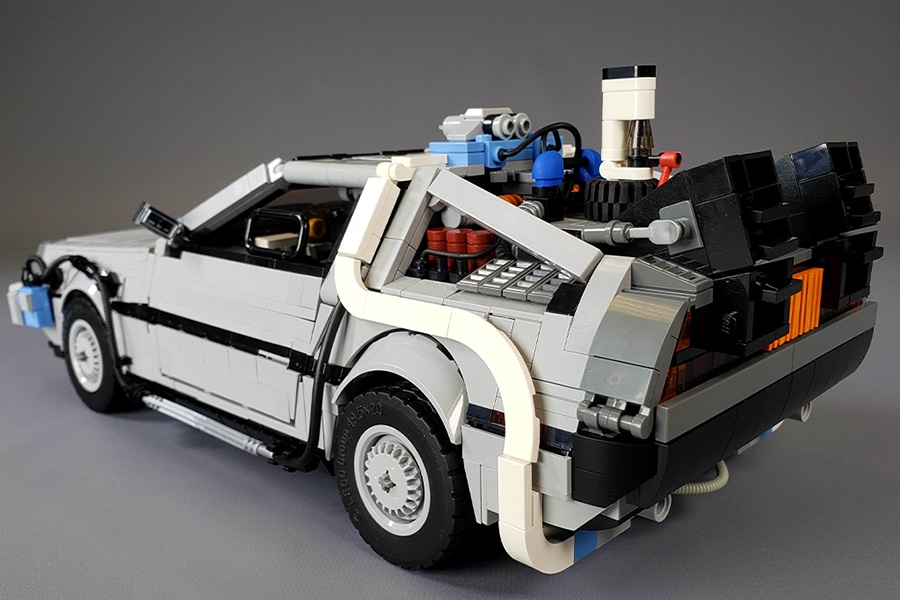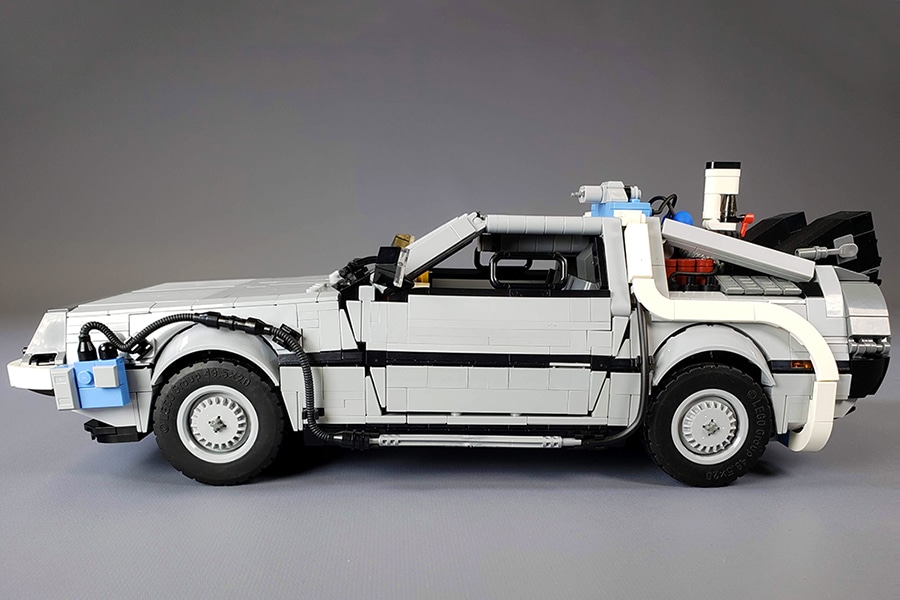 ---
Featured Video from Man of Many