EPOS H3PRO Hybrid Review: Better in Green and Gold
You don't need a degree in marketing to understand the importance of brand awareness. It's typically a good thing if customers recognise your product without having to hammer home the name. But here, the recognition led to some initial confusion. This was our first experience with an EPOS headset, and it gave off serious Sennheiser vibes. The design raised some questions as it closely resembles the Sennheiser GSP 670, which we once described as the 'Beyoncé of gaming headsets'.
We quickly learned that up until 2020, EPOS operated under the name Sennheiser Communications, an offshoot of the recognised audio brand. So, by taking the reigns, EPOS headsets should be familiar to anyone who's gamed with Sennheiser or enjoyed their premium headphones. The headset in question is the EPOS H3PRO Hybrid, a premium wireless option for those not phased by the $399 price tag.
Still with us? Good! Because this headset is an impressive all-rounder that packs active noise cancelling, solid audio reproduction and universal compatibility to stand tall and become the best headset we've tested in quite some time.
You'll also love:
Amazon Echo Show 15 Review: Bigger Means Better?
5 Things to Know Before You Buy Refurbished Electronics Online
HyperX Cloud Core Wireless Review: A Headset Full of Surprises
| What We Love | What We'd Change |
| --- | --- |
| Quality audio | High Price |
| Universal compatibility | Choppy wireless connection |
| Solid noise cancelling | No carry case |

Tech and Performance
The H3PRO Hybrid is an honourable headset regardless of your platform and preferred genres. Audio reproduction feels accurate across devices, whether I was gaming or listening to music. We tested this EPOS headset while playing Back 4 Blood and Tunic on PC, then Ghostwire: Tokyo and Gran Turismo 7 on PS5. The former was the standout as we appreciated the subtle sounds of rain and footsteps in puddles while traversing the streets of Japan's capital.
Phone calls come through clear. We sampled the new Alexisonfire tracks over Spotify, then an album by A Wilhelm Scream digitally and on vinyl. You're looking at a suitable replacement for lifestyle headphones should you ever consider taking these bad boys outdoors. One of the sweetest inclusions here is the active noise cancellation. It's not an essential feature, as the passive noise cancelling is genuinely good. But it's a welcome addition, and something you don't often see with gaming headsets.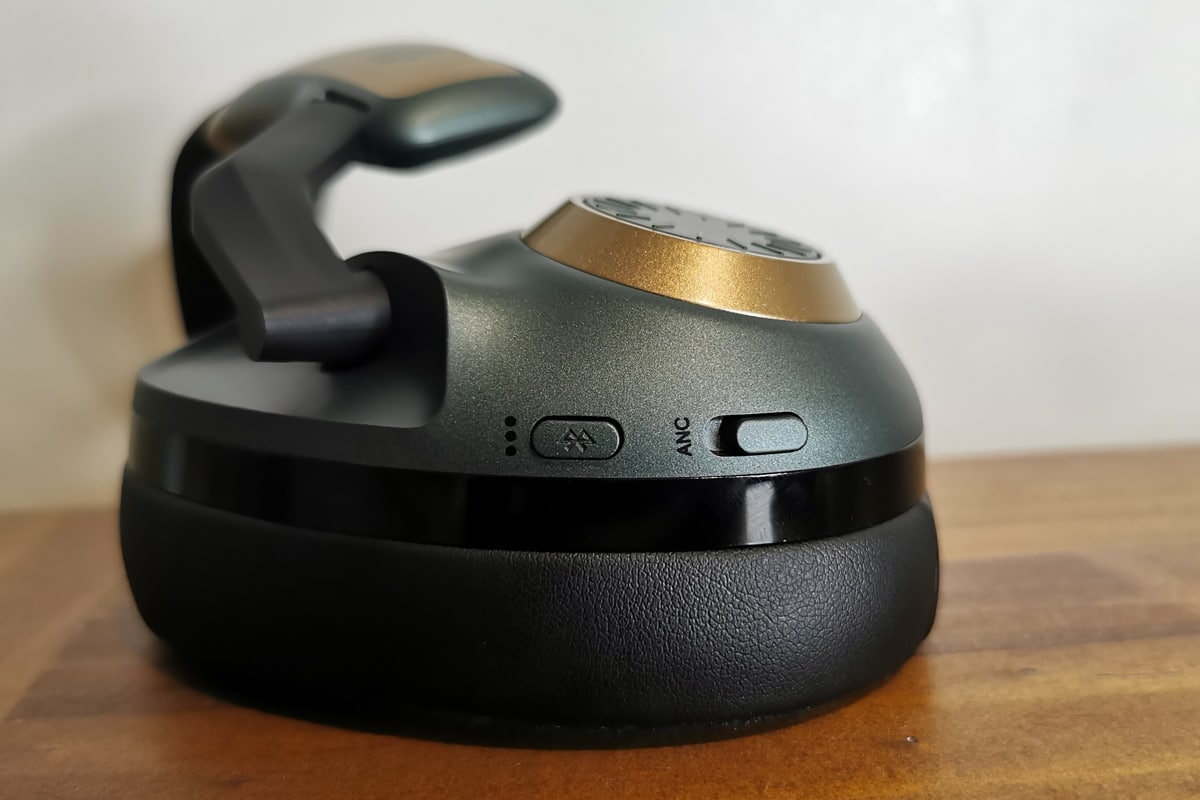 The combination of a USB dongle and Bluetooth allows users to jump from PC to Playstation, Xbox, Nintendo Switch and basically anything that offers wireless audio. We experienced frequent stutters over Bluetooth when first connected. Ten seconds or so into use and the connection would stabilise. The dongle's low latency provides a better connection.
Connect the EPOS headset to a PC and the Gaming Suite software to enable 7.1 surround sound. This improves on the standard 2.0 surround sound and gives sliders for adjusting the response of individual audio frequencies. However, any potential improvements seemed subtle to my untrained ears, as the headset's sound quality was already exceptional.
And besides, these adjustments are only available to those gaming over PC, which will likely exclude a portion of owners. Battery life comes in at around 30 hours when connected via the dongle and extends up to 38 if connected via Bluetooth. Of course, usage drops significantly with active noise cancelling switched on. You can expect around 19 hours if actively blocking exterior noises. Charging time comes in at 2 hours, and the lengthy cable encourages you to keep gaming while plugged into a PC.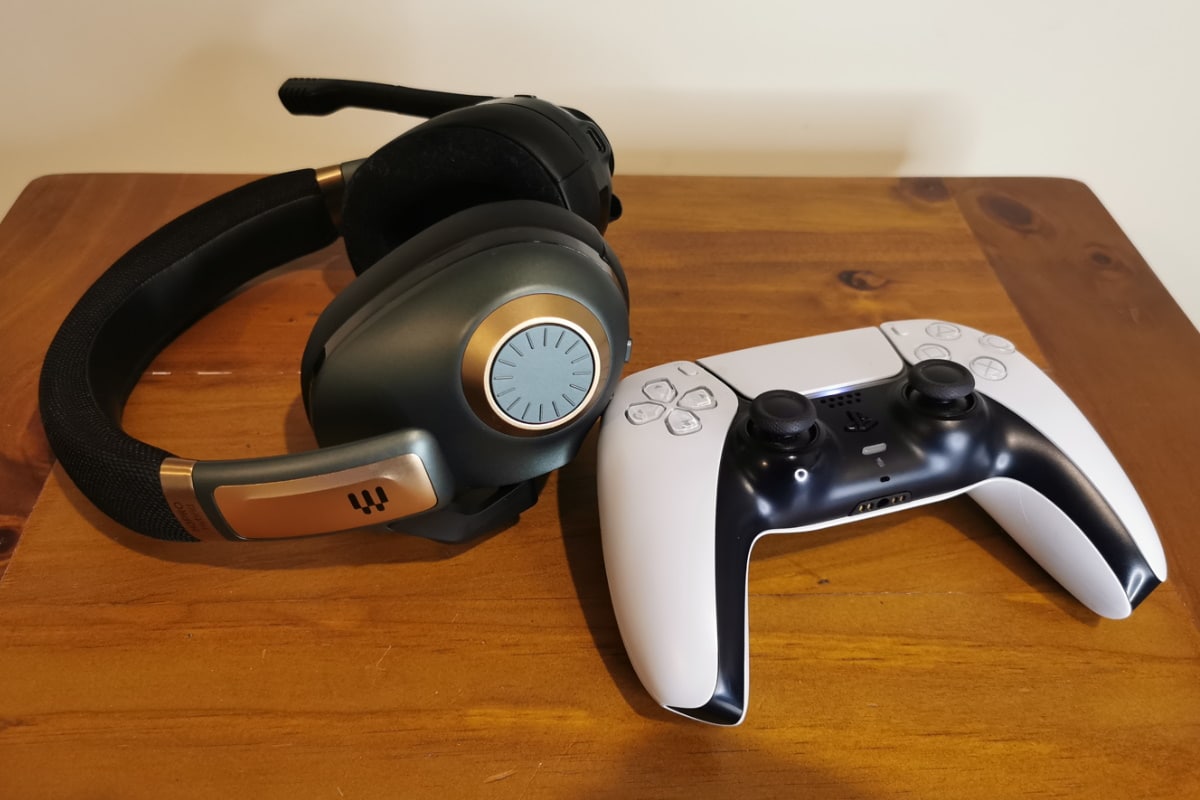 EPOS H3PRO Hybrid Specs
| | |
| --- | --- |
| Form Factor | Over-ear closed acoustic headset |
| Frequency response: | 20-20,000Hz |
| Microphone: | Bidirectional boom mic (detachable) |
| Connectivity: | Wireless (dongle/Bluetooth), USB-C, 3.5mm audio |
| Battery life: | Up to 30hrs (dongle), up to 38hrs (Bluetooth) |
| Charge time: | 2 hours |
| Weight: | 308g |
| Cable length: | 2m USB / 1.5m audio |
| Compatible with: | PC, PlayStation, Xbox, Switch, iOS, Android |
| Price: | AUD $399 |
H3PRO Hybrid Design and Comfort
This EPOS headset retains a similar look and feel to the other H models available but stands out in several intricate ways. But we'll start at the beginning.
The headset is lightweight—just 308 grams or a little less without the mic. Featuring a traditional over-ear design, the EPOS H3PRO Hybrid offers lush, comfortable earcups that engulf the ears with a tight fit for passive noise cancellation. That's significant sounds blocked without even switching the headset on. In addition, the earcups boast plush foam pads that remain comfortable even after hours of use. The headband also receives substantial padding and is covered by a pleasing textured wrapping.
A stainless steel slider is found at each temple for adjusting the fit. We really like that this EPOS headset displays numbers on each slider, so one can note their ideal height and are not guessing every time they need to readjust.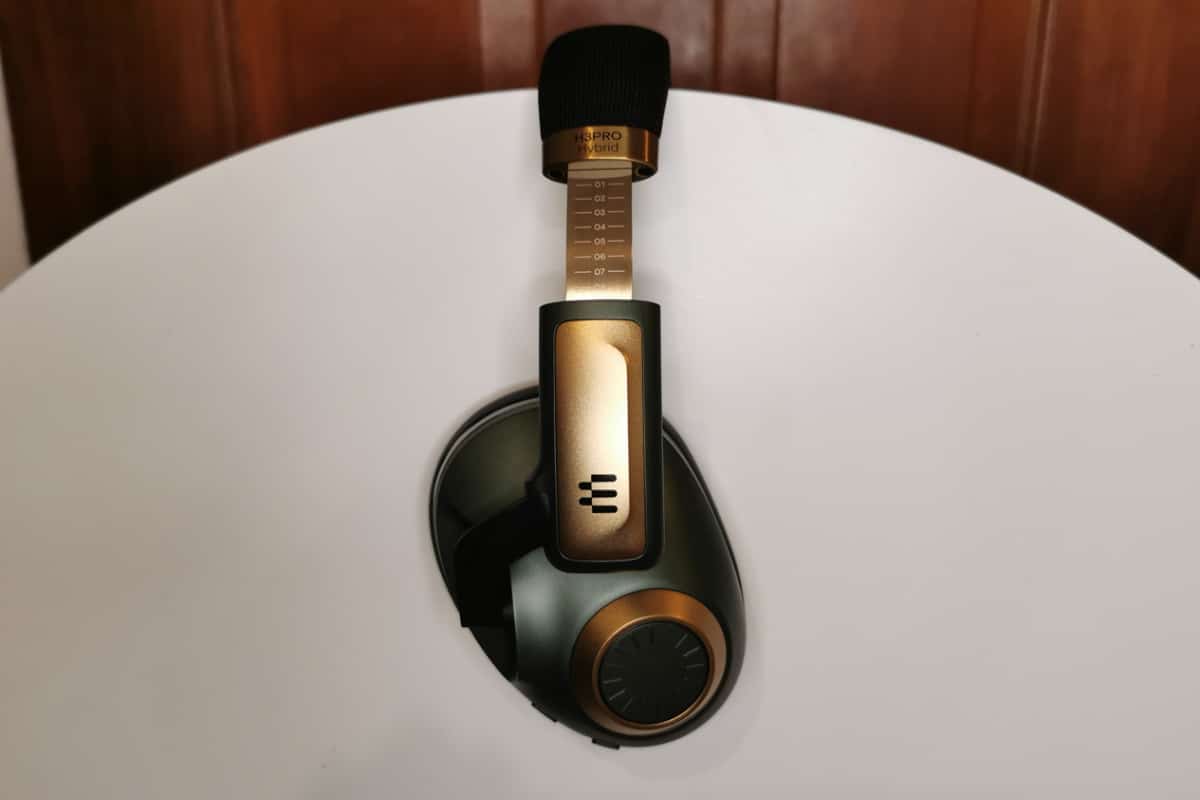 The detachable boom mic is located on the left earcup. It features a magnetic connection for a firm fit and can be easily detached without having to remove the headset. H3PRO Hybrid comes with a small magnetic cover to protect the inbuilt pogo pins when the microphone is disconnected. The mic can also fold upwards and automatically mutes audio when not in use.
Onboard controls are split between earcups. The left houses a power button, USB and audio-in connections, while the right has a volume dial, Bluetooth button and controls for the ANC. You'll also receive a lengthy 2m USB cable that makes playing and charging simultaneously a reality.
The EPOS H3PRO Hybrid is available in three colourways: Sebring Black, Ghost White and Racing Green. Black was the original colour, with the others just becoming widely available. We received the Racing Green, which features golden accents for an unintentionally patriotic design. At least for Aussies. Everyone else may appreciate the similarities to Boba Fett's colour scheme. The headset's design doesn't break new ground but covers the essentials with premium quality and nice touches that suggest EPOS listens to feedback and works accordingly. We just wish they'd included a carry case. With 3 x cables, a dongle and a magnetic cover, there are a lot of pieces to find homes for.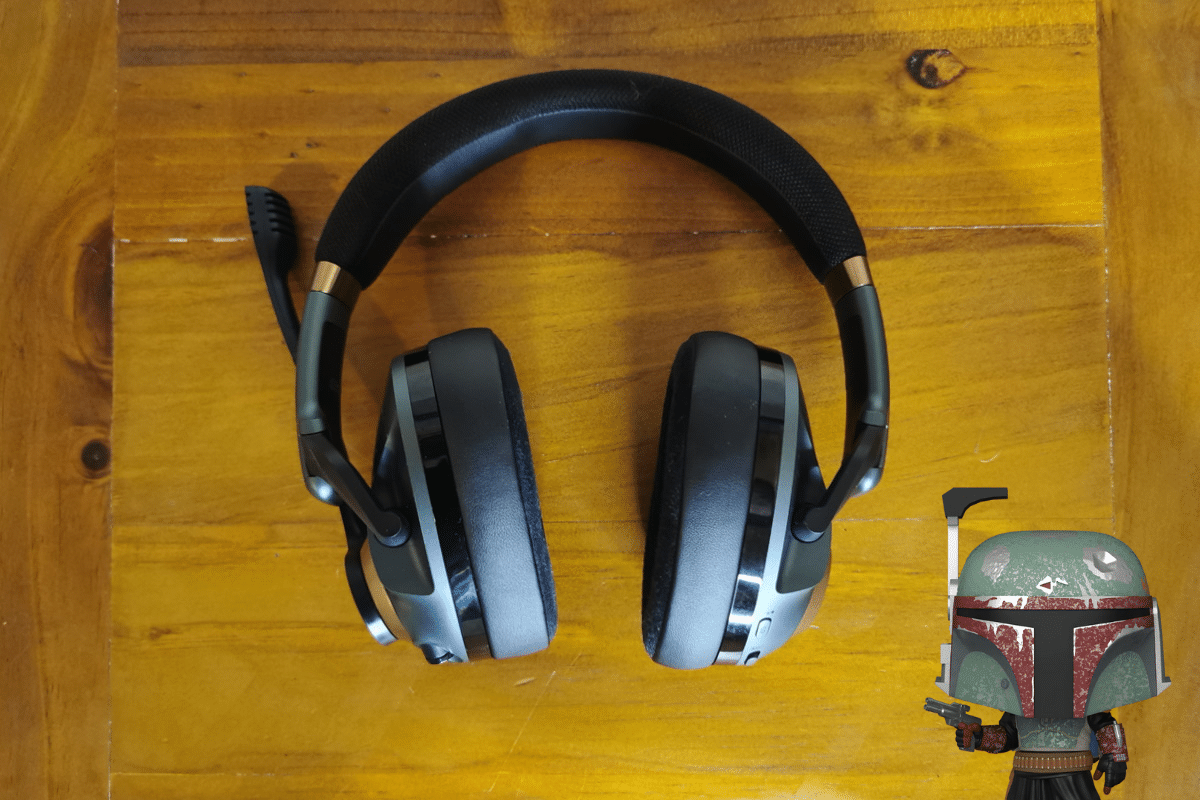 The Verdict
There's a whole lot to like about this EPOS headset. It's loaded with desirable features, including quality audio, active noise cancelling and universal compatibility. Plus, it's got the long-last comfort and premium looks that warrant a permanent position on the desktop. However, it's not flawless. We mentioned the Bluetooth connection stutters and the lack of a carry case. But ultimately, it's the hefty price tag that could stand between you and a shiny new headset.
Like the galaxy's best bounty hunter, the H3PRO Hybrid doesn't come cheap. It won't win every battle but fights and claws from the Sarlacc pit of parent companies to forge a new and dominant identity in the sands of Tattooine (gaming industry). And it certainly doesn't hurt being green and gold.
The writer received a headset for review courtesy of the publisher
You'll also love:
Amazon Echo Show 15 Review: Bigger Means Better?
5 Things to Know Before You Buy Refurbished Electronics Online
HyperX Cloud Core Wireless Review: A Headset Full of Surprises