HyperX Cloud Core Wireless Review: Full of Surprises
When I accepted the HyperX Cloud Core Wireless for review, It was under the guise that this headset is PC only. Considering most of my gaming is done via console, I was pleasantly surprised to discover this $159 quality, mid-range headset is also compatible with additional platforms. Why HyperX kept this under wraps remains a mystery. But the good news is that a wide range of gamers can appreciate the clear audio and 3D virtual surround sound offered by this sleek black unit. Here's what you need to know:
You'll also love:
HyperX QuadCast S Livestream Microphone Review
HyperX's Cloud Alpha Wireless Offers 300 Hours Battery Life
Top Video Games and Release Dates for March 2022
| What We Love | What We'd Change |
| --- | --- |
| Quality audio | No Bluetooth |
| DTS virtual surround sound | Short charging cable |
| PS5, Switch compatible | |
HyperX Cloud Core Wireless Audio Performance
HyperX equipped its Cloud Core Wireless headset with 53mm drivers for a superbly accurate sound with admirable highs and lows. The bass is surprisingly powerful for such an affordable headset and should satisfy gamers and music lovers alike.
I first tested the headset playing Horizon Forbidden West. Hero Aloy comes through clear and precise when involved in dialogue, and it's an absolute treat hearing the subtle environmental sounds with such attention to detail.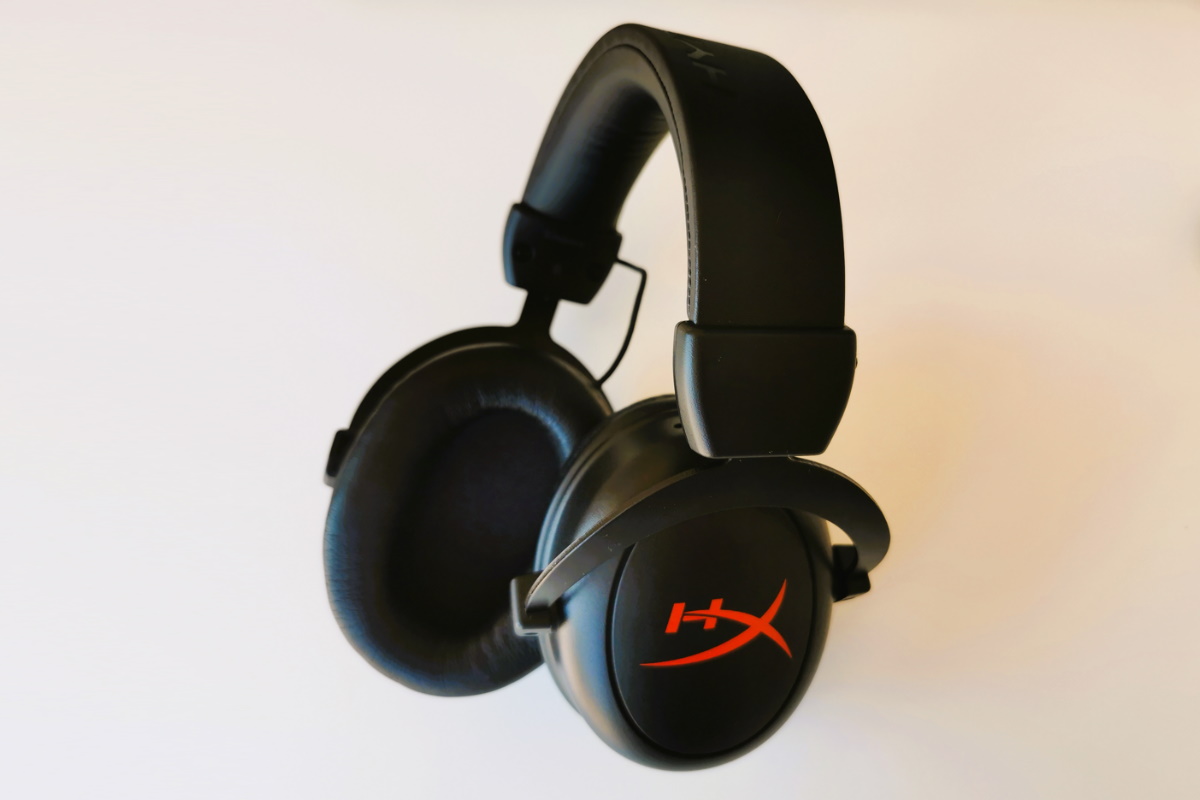 Over on PC playing Forza Horizon 5, Cloud Core Wireless does a great job broadcasting the deep roar of various engines and the energetic, upbeat soundtrack to boot. So whether it's the heavy drone of Bring Me the Horizon or the melodic vocals of Wolf Alice, every familiar song sounded just the way it should.
HyperX kept the price tag down by removing the 7.1 surround sound of its premium headsets and instead gives you free access to DTS Sound Unbound, a virtual surround sound platform. Every headset comes with a two-year subscription to this excellent software with a custom profile tailored to the Cloud Core Wireless. Connect the headset to a PC, and download Sound Unbound. It will automatically recognise your specific headset giving you free access to a 3D soundscape for gaming.
The benefit here is spatial awareness and the sense of a surround sound setup, all from two comfortable earcups. That's a two-year subscription without having to hand over any personal information, and it costs USD $29.95 to keep access should you continue with this headset well on into the future.
The detachable condenser microphone has a frequency response of 20 Hz – 6.8 kHz. It's not the best range but I experienced no issues during testing. According to HyperX, the mic features built-in noise cancelling with reasonable sensitivity and response. In addition, there's a button on the left earcup to mute the mic as required.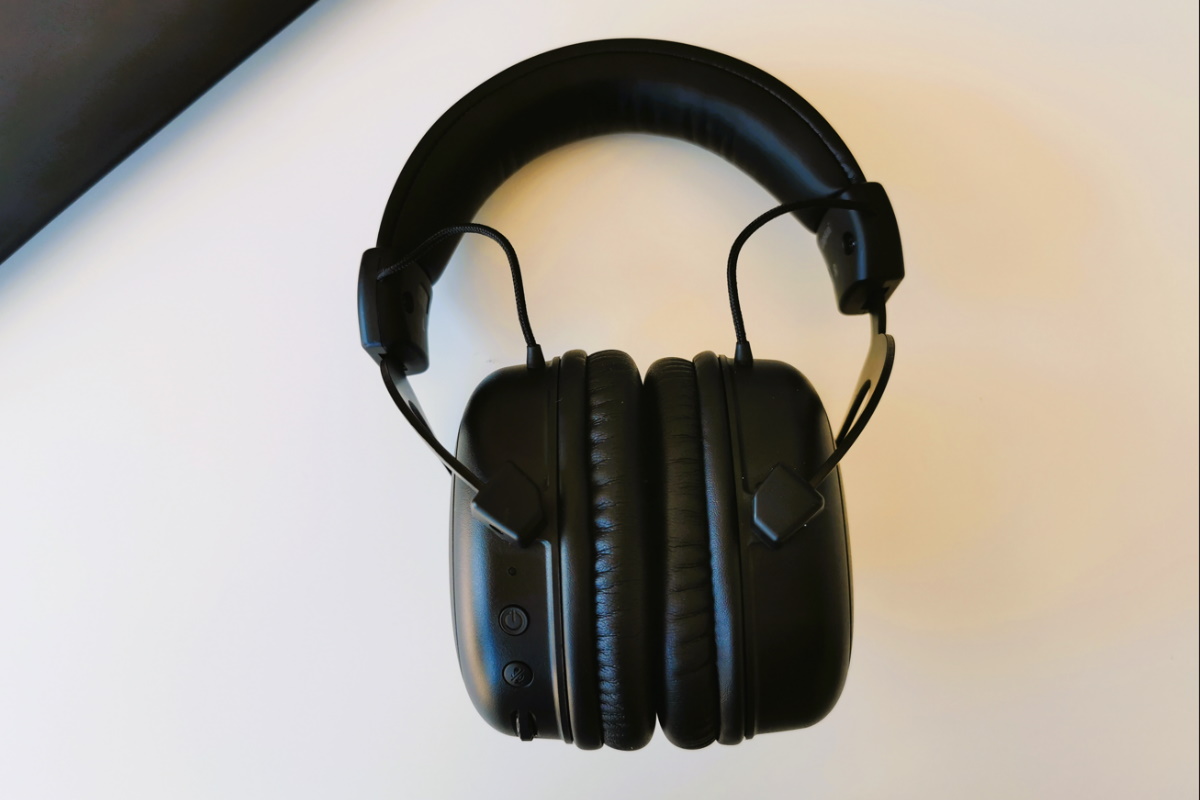 Cloud Core Wireless is marketed as just a PC headset, despite supporting other platforms. The official HyperX website and headset box both read "compatible with PC", even though the instruction manual includes a section on connecting to PlayStation 5. From testing, I discovered the headset also works with a docked Nintendo Switch. Plug the dongle into the Switch dock and you're good to go. Sadly, I was unable to test Xbox compatibility. Either way, equip Cloud Core Wireless, and you have a headset for PC and console, which would ultimately save you the money of having to buy two should you switch between platforms.
Cloud Core doesn't support HyperX's Ngenuity software, the tool for configuring accessories. Access to the app is not essential, as there's no RGB lighting to customise, and the surround sound is managed via the DTS Sound Unbound app. However, making Cloud Core Wireless compatible with Ngenuity could have provided users with access to real-time battery data via desktop instead of referring to the onboard LED.
Battery life is rated to 20 hours, which appears accurate from testing. It takes an additional 3 hours to charge from zero to one hundred per cent, and the headset can be used while charging so long as the wireless dongle is also in play.
HyperX Cloud Core Wireless Specifications
| Form factor | Over-ear, circumaural, closed-back |
| --- | --- |
| Driver | Dynamic, 53mm |
| Frequency response | 10Hz – 21Hz |
| Impedance | 60 Ω |
| Sensitivity | 99 dBSPL/mW at 1kHz |
| Microphone | Electret condenser (detachable) |
| Microphone pattern | Bi-directional, Noise-cancelling |
| Virtual surround sound | DTS Headphone:X |
| Headset connection | Wireless (USB dongle) |
| USB Specs | USB 2.0 (Type-C port) |
| Audio controls | Onboard controls |
| Battery life | 20 hours |
| Charge time | 3 hours |
| Wireless range | Up to 20 metres |
| Total weight | 294 grams |
| USB cable length | 500mm |
| Compatible with | PC, PS5, Switch |
| Price | AU RRP $159 |
HyperX Cloud Core Wireless Design & Features
Cloud Core Wireless features a traditional over-ear design and is presented in all black, bar the red HyperX logo on each earcup. It's a sleek, minimalist approach for those who crave accessories that blend in with the desktop or entertainment unit.
Most design elements, including the exposed braided wires, were borrowed directly from the Cloud II Wireless except the red trim was left behind. The black not only looks better, in my opinion, but the Cloud Core also carries a lower, more appealing price tag.
This lightweight headset is crafted from tough PVC plastic with an aluminium frame that's exposed at the hinges. Despite the distinct hinges, the earcups do not swivel left or right, but the height of the headband can be adjusted.
The headband and earcups are softened with memory foam and protected with soft faux leather for a tight yet comfortable fit. It's not the cosiest headset I've experienced. That award goes to the SteelSeries Arctis Prime. Still, you shouldn't have any issues using the Cloud Core Wireless for hours on end. The earcups also provide generous levels of passive noise cancellation even at low volumes.
The left earcup houses onboard controls with subtle buttons at the back. There's an on/off button with an accompanying LED, a button for muting the microphone, a volume dial, a USB Type-C charging port and an audio-in port for the detachable noise-cancelling mic.
Flip over to the earcup exterior, and towards the base, you can just discern the new bass ports, which were not standard on the previous generation.
The detachable microphone is of the flexible variety that can bend to your ideal positioning. The accompanying dongle is required for a wireless connection, and a USB charging cable is included as standard. Unfortunately, the cable is only 500mm in length and won't be useful for charging and playing simultaneously. You're bound to have another longer cable around the home, so use it instead.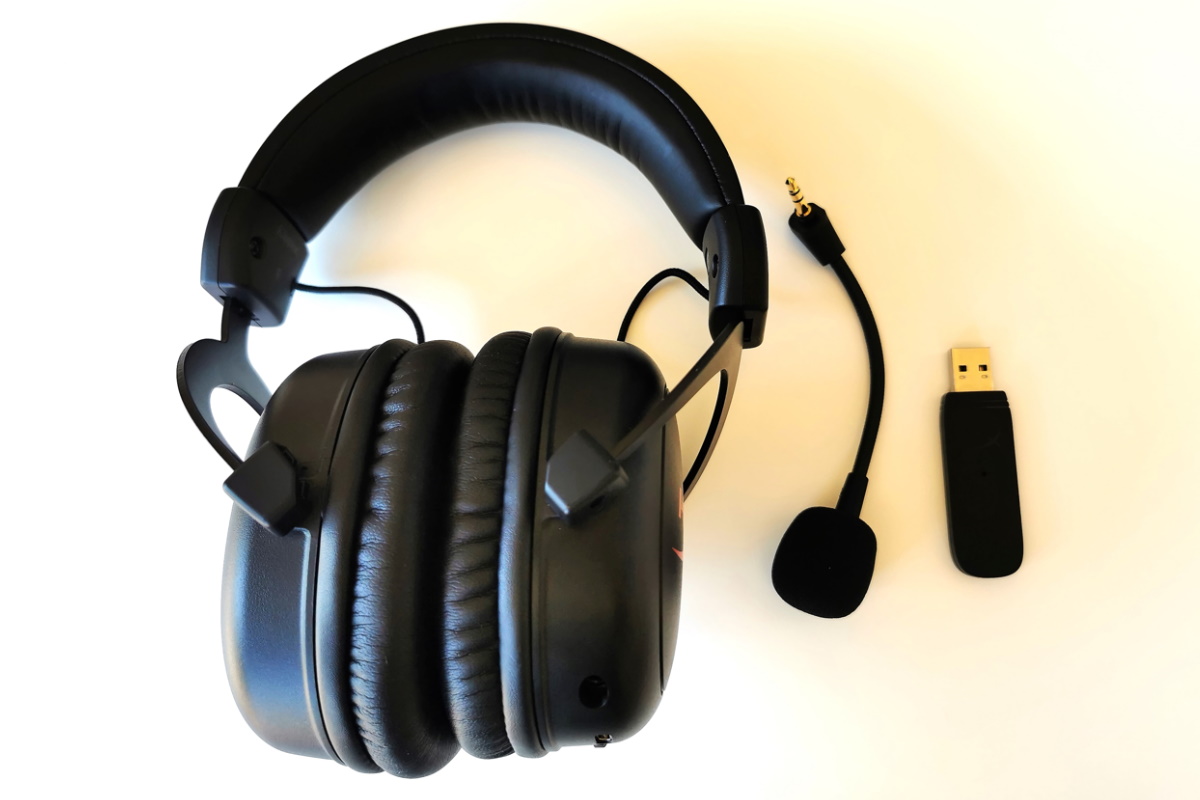 The Verdict
The HyperX Cloud Core is an excellent wireless headset for casual gamers, and at $159, it's priced in line with HyperX wired headsets, so you're actually getting more bang for your buck. And while I said the SteelSeries Artcis Pro is more comfortable, Cloud Core has the advantage of being wireless, so it's not an entirely fair comparison.
Sure, Cloud Core doesn't have all the features of some premium headsets. But thanks to the 3D sound provided by DTS, there are no real sacrifices in terms of audio performance. Equip one of these sleek headsets, and you'll also have battery life for days or weeks, whether gaming on PC, PS5 or a docked Switch – even if HyperX doesn't promote it as supporting anything but PC.
HyperX has delivered another solid performer, and there's certainly a lot to like about Cloud Core Wireless.
The writer received a headset for review courtesy of the brand
You'll also love:
HyperX QuadCast S Livestream Microphone Review
HyperX's Cloud Alpha Wireless Offers 300 Hours Battery Life
Top Video Games and Release Dates for March 2022