Score The CB2 White Leather Mini Basketball Hoop
CB2 has been working with Mermelada Estudio to bring exquisite products to your home and office. Adding to their game room gifts, CB2 has a white leather mini basketball hoop from Mermelada Estudio that adds a touch of refinement and fun to your man cave.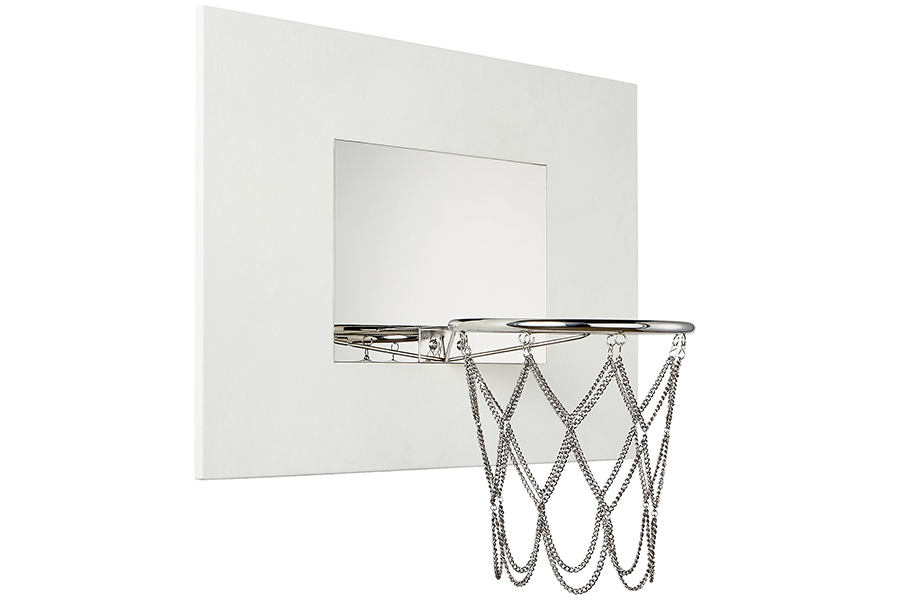 Mermelada Estudio doesn't subscribe to the old philosophy that form should follow function. Rather, the trio of designers believes that form together with function is how you should approach design. That approach has also led the team to combine contemporary and vintage in their designs. They also have a love for handmade objects. Both beliefs are abundantly evident in the mini basketball hoop.
Under the Euromarket Designs, Inc., umbrella, CB2 is the hip and modern version of Crate & Barrel. CB2 focuses on modern design and modern spaces. The brand focuses on appealing to younger crowds, but still markets pieces that are reminiscent of mid-century modern design.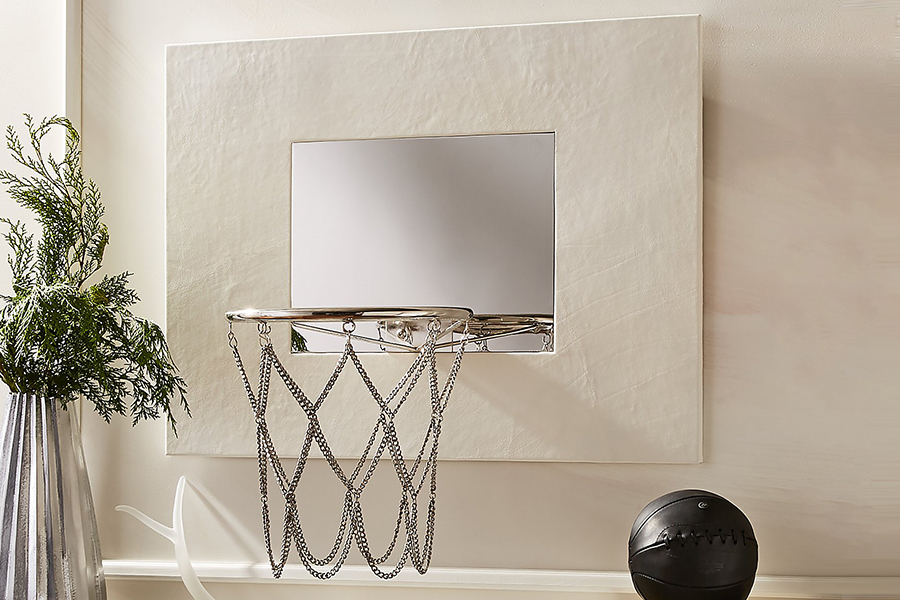 Made from genuine white leather, be backboard for the hoop is completely handmade. The leather surrounds a square of metal that has been hand polished to a mirror finish. The shiny stainless steel hoop holds a chain net. The hoop comes with a handmade, black leather mini basketball. The backboard measures 31.5 inches wide and 17 inches tall. The hoop has an 11.25 inch diameter, with a chain that hangs down 12 inches. The hoop hangs directly on the wall using included mounting hardware. The elegant look means that this could be a focal point in any living space—from living rooms to family rooms to man caves.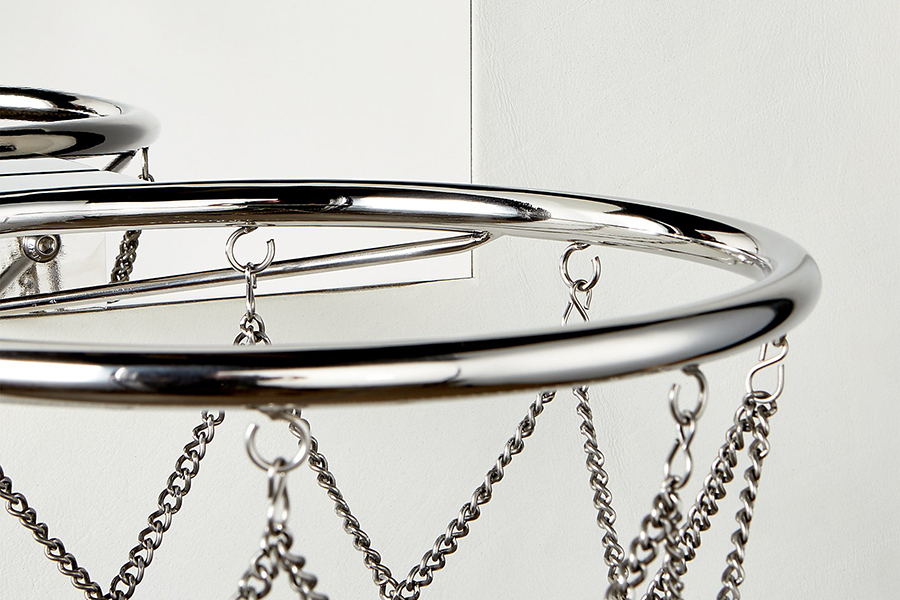 The mini basketball hoop sells for $399, and is also available in Navy with a copper hoop and chain. You can dress up any room without having to sacrifice the fun of the game you love with this mini basketball hoop. Guests will be impressed with your taste, even while they enjoy shooting a three from downtown.