Orb X Gaming Chair Is A Fully Immersive Experience
When looking at Cooler Master's Orb X GamePod that even though they describe the chair as a "fully immersive multi-purpose semi-enclosed workstation" for both gamers and professional computer users, they are actually targeting the gamer market more than they are the office cubicle dweller. Could you use the Orb X as a workstation? Sure. But everything about this egg-shaped chair screams marathon sessions of your favourite video game.
You'll also like:
BMW's Futuristic Gaming Chair Has Air-Con & Massage Functionality
This Vertagear Gaming Chair is Littered with Swarovski Crystals
A LEGO Caterpillar Dump Truck Hauls Almost 5 Pounds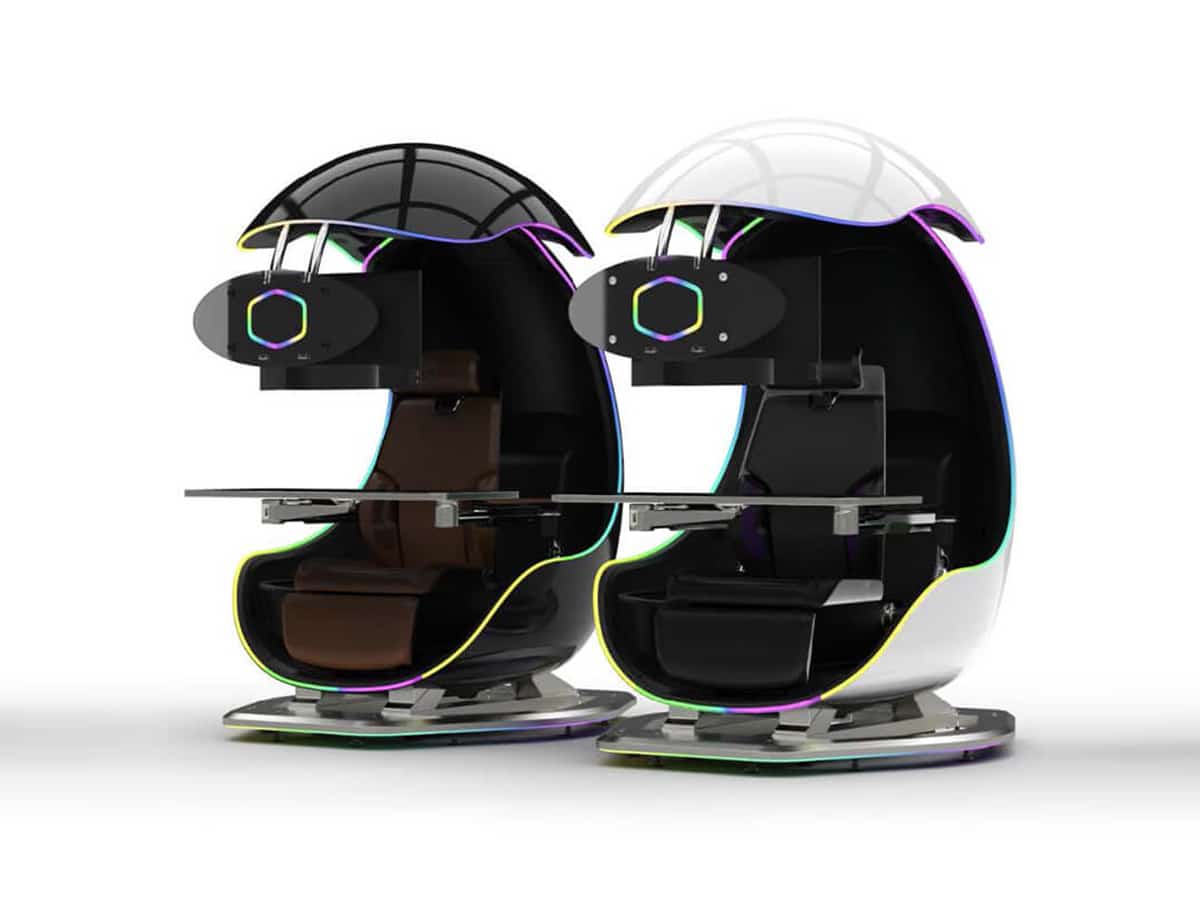 The Orb X has the beginnings of an egg-like profile with a curved back and an umbrella-like top that follows the save contours. The user sits inside of the concavity, where privacy is ensured by the shape of the workstation. A wrap-around desk provides a platform for your keyboard and other gear. The chair can support up to three 27-inch monitors or opt for a single 49-inch monitor. Surround sound speakers are built into the workstation to provide 2.1 immersive sound. Combining the screens and speakers, you get a visual and audio experience that creates a more realistic sensation.
The chair has an ergonomic design and features six ways to adjust the headrest and the lumbar support. The GamePod doesn't come with a computer, but it does have a hidden compartment with a built-in sliding tray where you can install your own machine. The chairs also features automation that makes it even more effective. With the touch of a button, the umbrella—Cooler Master actually calls it a "shuttle dome"—lowers in front of the user to provide even more privacy. It also comes with programmable LED lighting.
Cooler Master has black and white designs available for you to choose from. They haven't shared any pricing or availability dates yet, so resolving the question of whom this station is really for—the gamer or the professional computer user—will have to wait.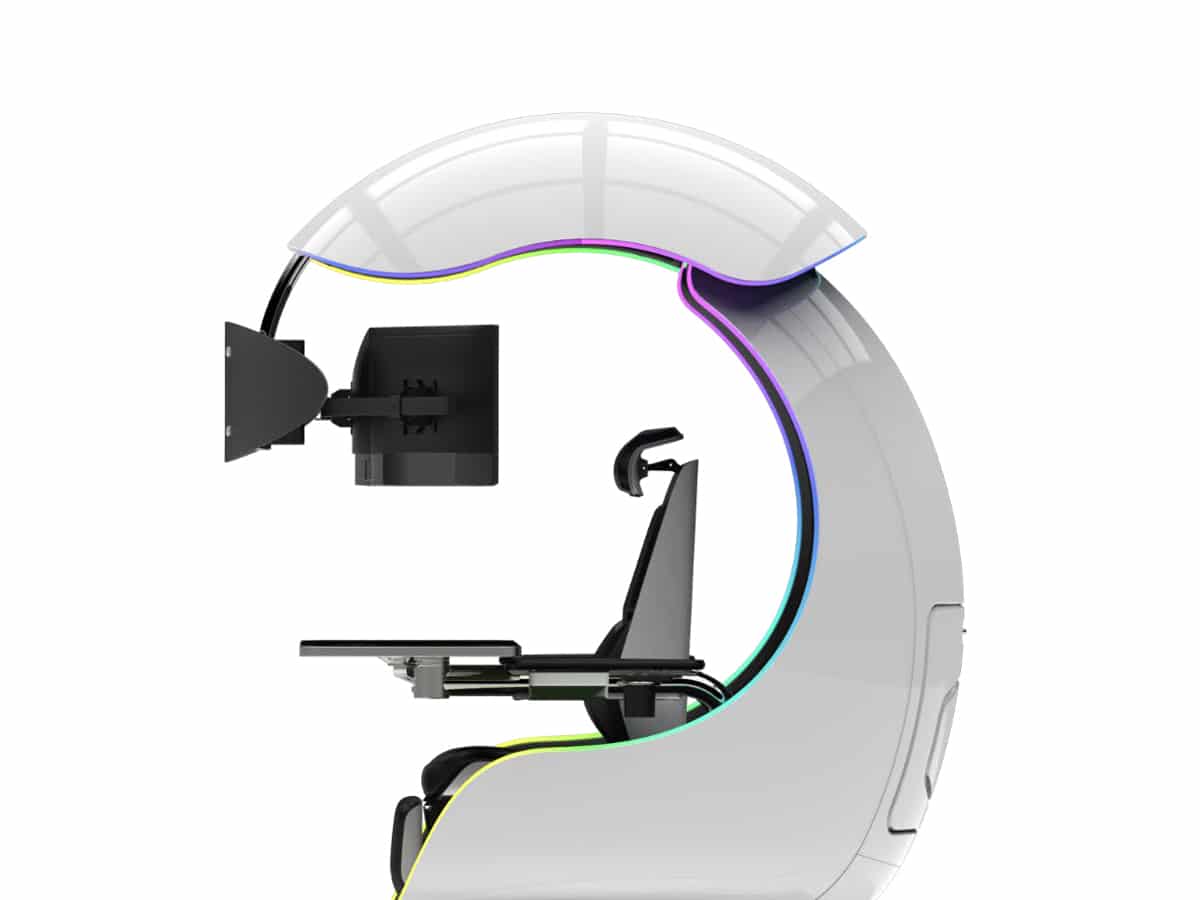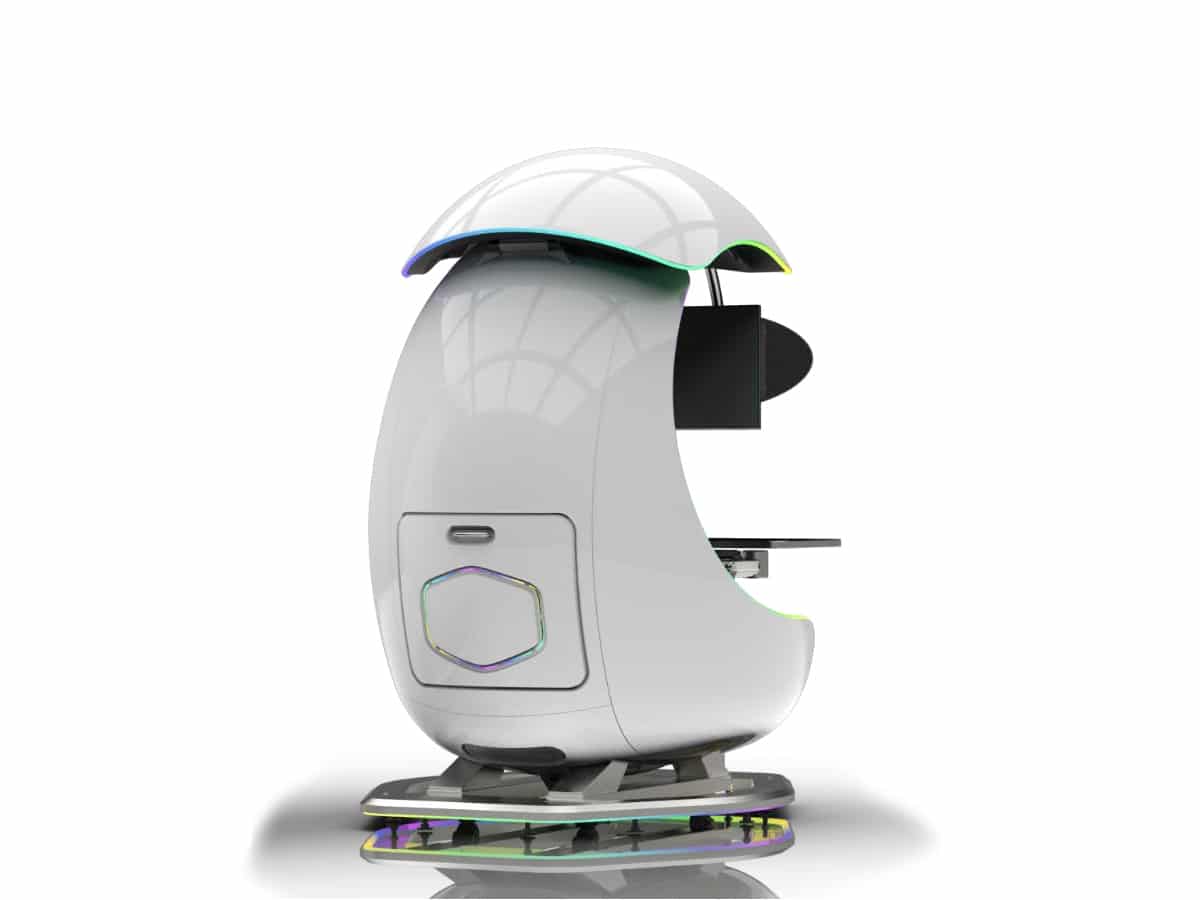 You'll also like:
BMW's Futuristic Gaming Chair Has Air-Con & Massage Functionality
This Vertagear Gaming Chair is Littered with Swarovski Crystals
Top Video Games and Release Dates for August 2020