7 Best Masculine Living Room Ideas
Since the 1950s, nothing has spelled prime bachelorhood quite like a well-executed masculine living room. And while we've come a long way since the days of Martin Denny records and art deco furniture, the underlying message remains the same: this is a place to get your lounge on – and not just any lounge – but a lounge of the more sophisticated variety.
A proper masculine living room used to be a TV and dinner-free domain, but nowadays there's more of a blurred line. Nevertheless, that's no excuse to leave all your Playstation controllers and half-eaten burritos lying around. We've got the tips and inspiration you need to create a masculine living room for you and all your guests to enjoy. So check out our 30+ Masculine Living Room Ideas & Inspirations, and get your inner interior designer on accordingly.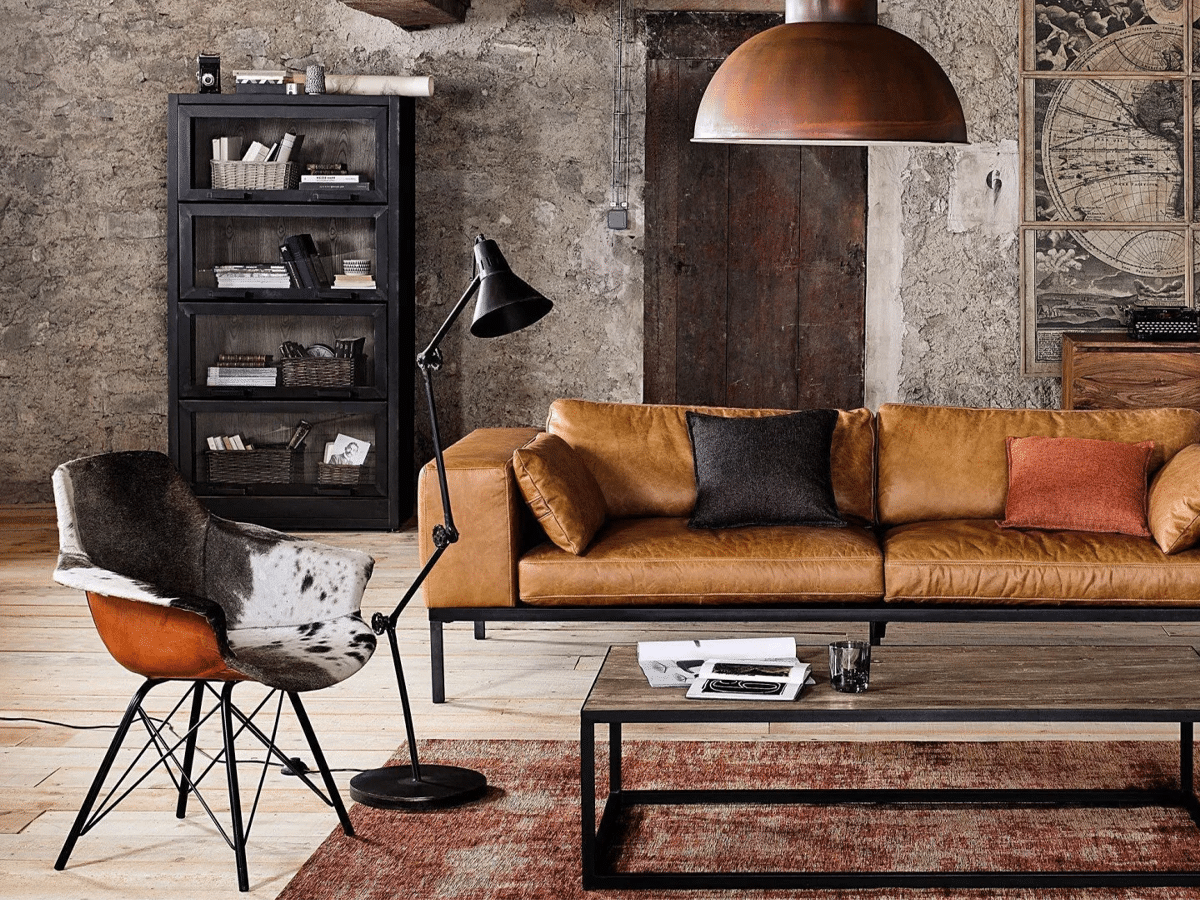 What is a Masculine Living Room?
Growing up, the living room was the one area of the house that probably interested younger men the least. The living room was no more than a boring place for adults to be adults and talk about adult things. A traditional living room hardly screamed 'inspiration', but now you're the adult, and a masculine living room is a great wat to reinforce your tastes. Your living room is ideally a clutter-free zone where you can snack out of a bowl (no bags), sip on a drink (no bottles), socialise, watch a movie or even (gasp) read a book.
When creating your space, constantly remind yourself that every element in the room should take on a decorative purpose. Traditional tech items such as TV's and speakers were once eyesores amongst art deco furniture, however, these days you can find inspiring technology from the likes of Samsung and LG. One thing for sure, the video game console should be more or less permanently concealed from sight when not in use. A true masculine living room drives home themes of adulthood and intelligence, not just outright indulgence.
Tips to Achieve a Masculine Living Room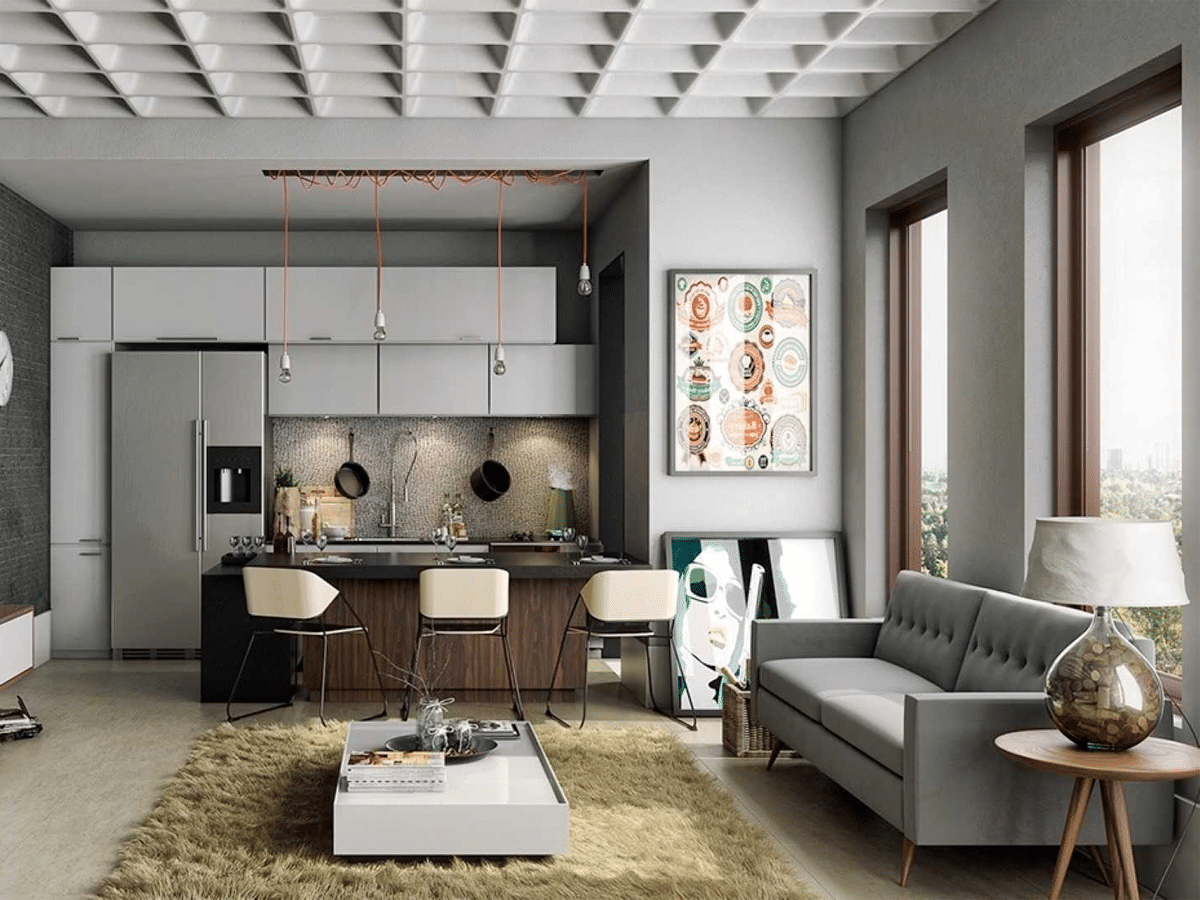 1. Find the Balance Between Comfort and Class
Feel free to go big on elegance or minimalism, but not to the point of sterility and discomfort. A cosy chair or sofa can go a very long way, but make sure you have the furniture that matches both your needs and the rest of the room. If you entertain, minimalist pieces that can seat more people are preferable to big, comfy sofas that take up half the room. If you can't spring for a matching set then spend some time finding examples that can offset each other, and which work within your chosen palette.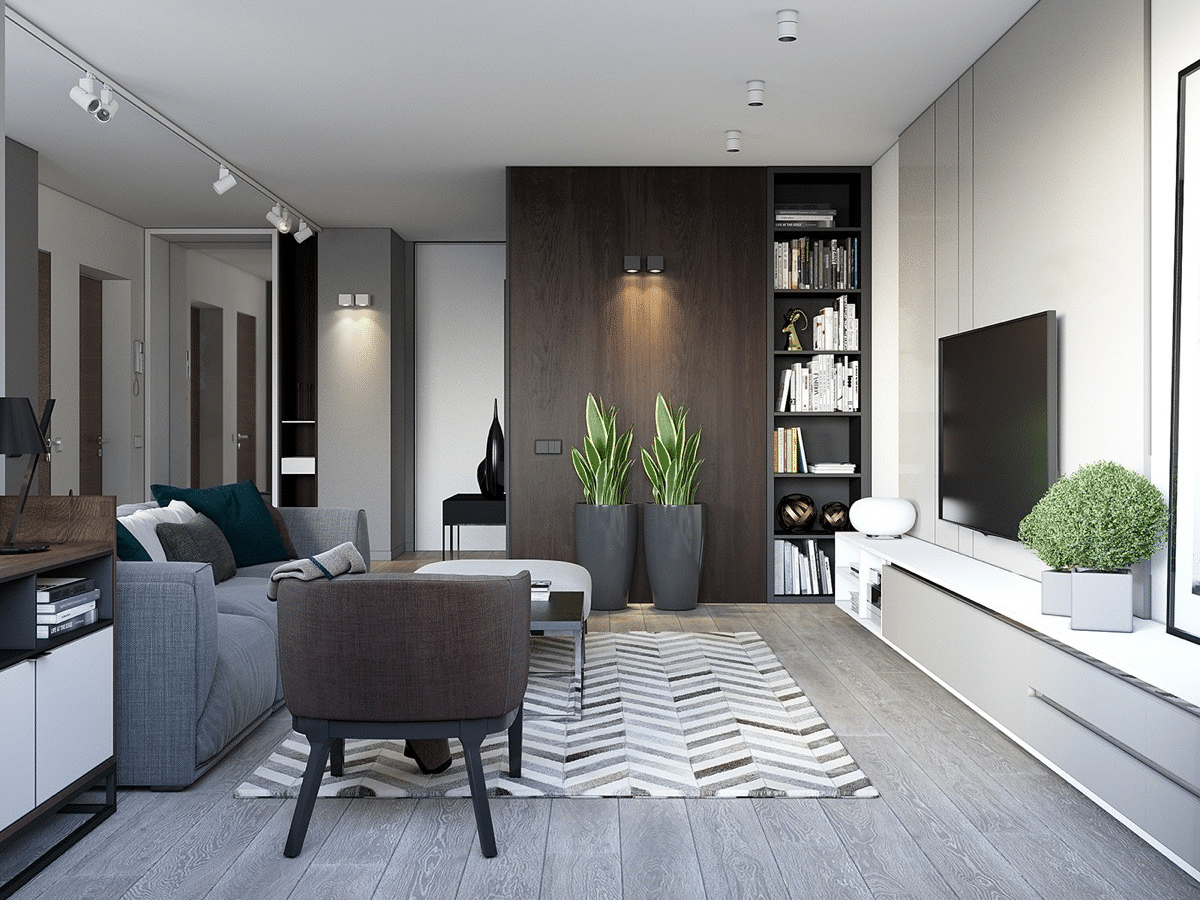 2. Find Your Centre of Gravity
As the living room is a social domain where you drink and commune with friends, you want those friends to feel the rhythm of the decor as soon as they enter. Use a focal point to bring the room together–a wall mounted TV or a fireplace or a coffee table are some examples. Doing so will create a natural flow and harmony to the environment and all the furnishings therein.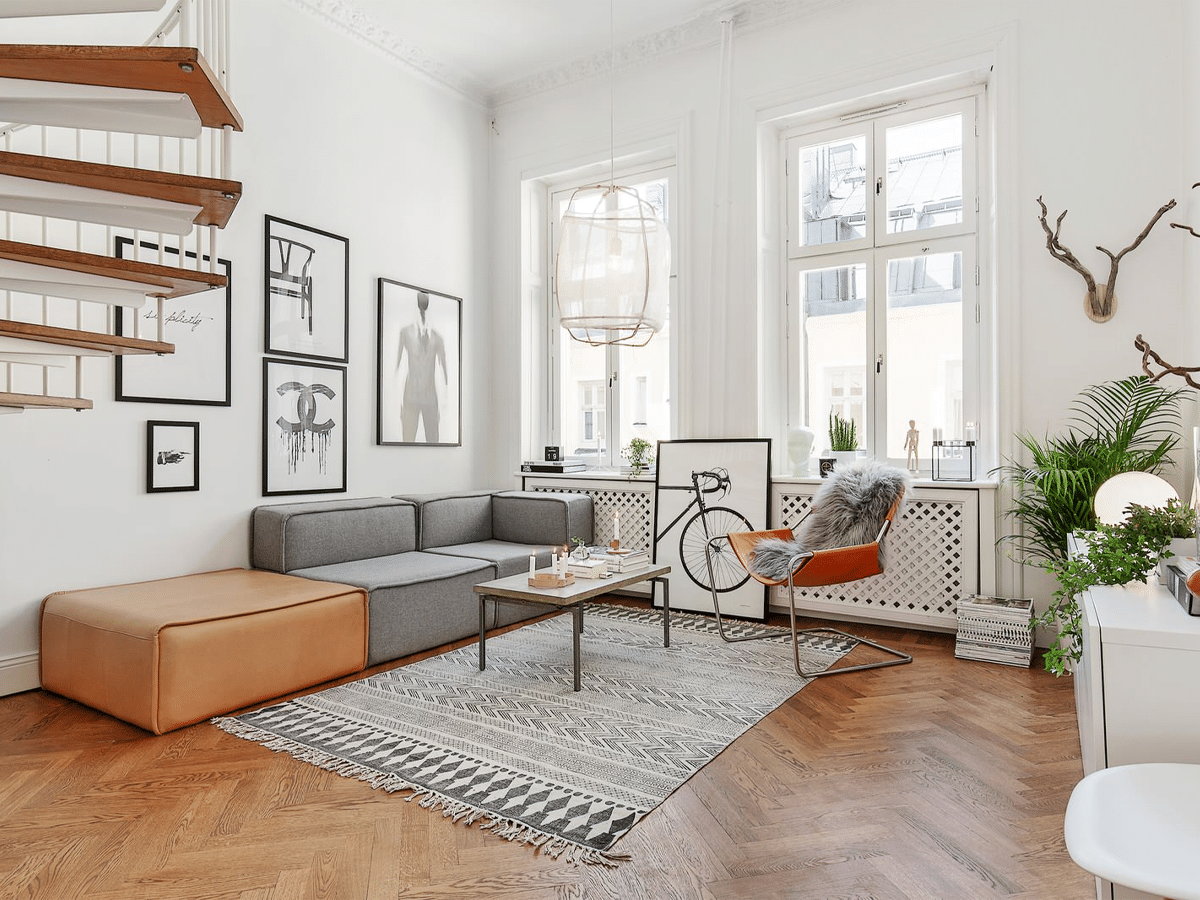 3. Use Colour and Material Wisely
When it comes to masculine interior design, you can never go wrong with neutral colours like black, grey and navy blue. Likewise, trusty materials such as metal, stone, wood and leather will never let you down. Bring all those components together in the living room and expect discernibly masculine results.
---
Featured Video from Man of Many
---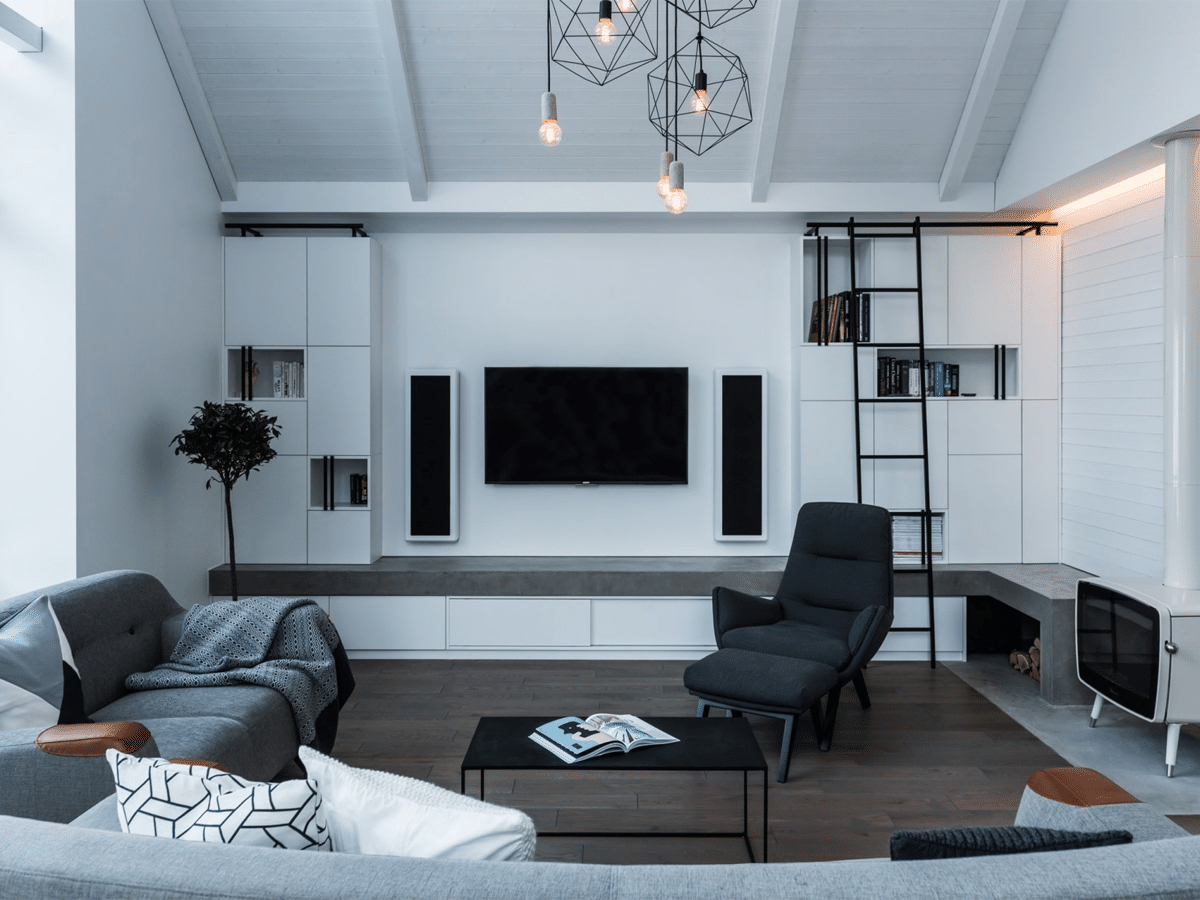 4. It's About So Much More Than Sitting
Most masculine living rooms emphasise the importance of a sitting area, but the other details count just as much. Use a few expertly placed modern lamps, sculptures, vases, houseplants or other tasteful objects to fill in any decorative gaps. Additionally, a bookshelf on the wall lined with curated titles can bring copious amounts of sophistication into the room.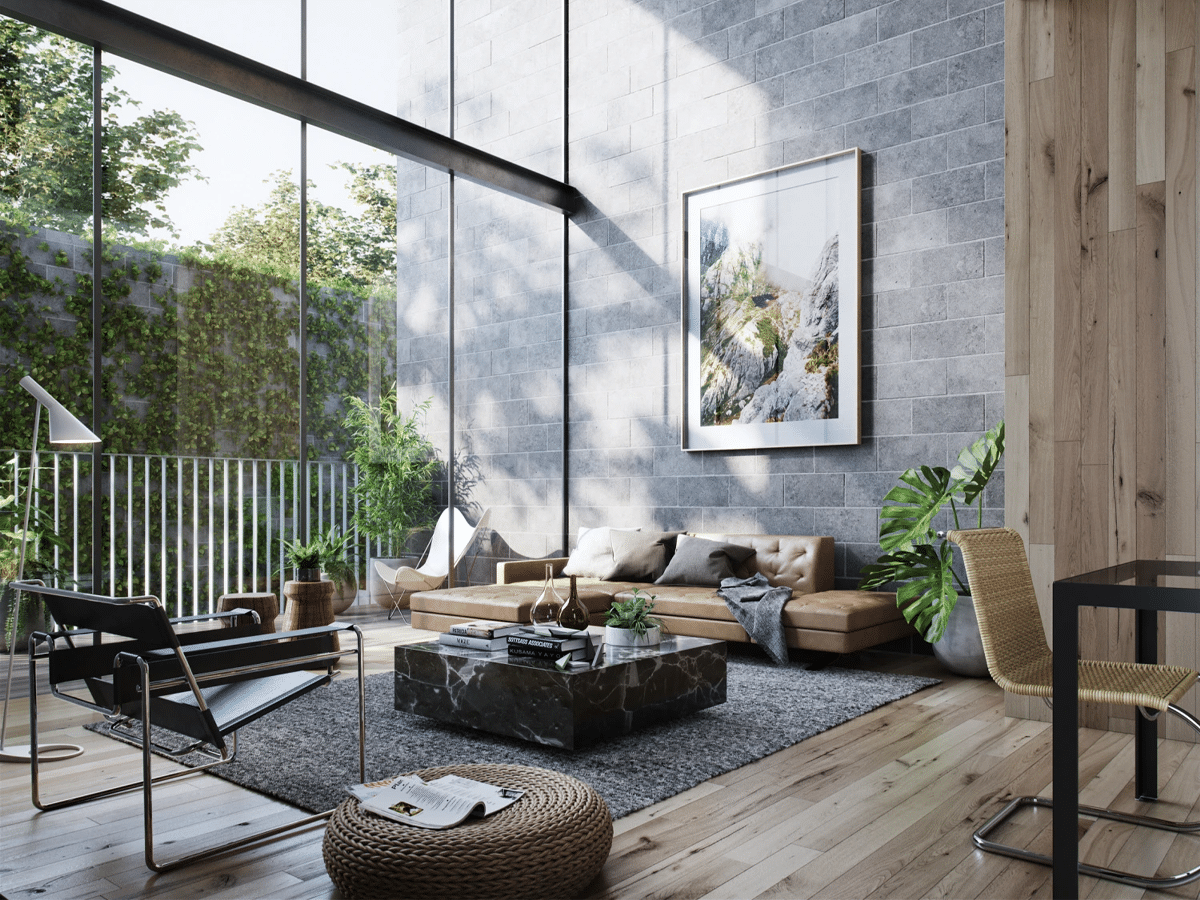 5. Rock the View
In the midst of designing your masculine living room, it can be easy to forget about window views and how they relate to the interior vibe. That would be a mistake because a solid view can be a downright essential tenant of the decor, and in some cases a guide. Should you live on the upper floor of a high rise building, for instance, you're better off going with a purely modern living room. Indeed, you might even consider using the tall window and cityscape view as a focal point. Whatever resides right outside your window, be sure to work with it and not against it.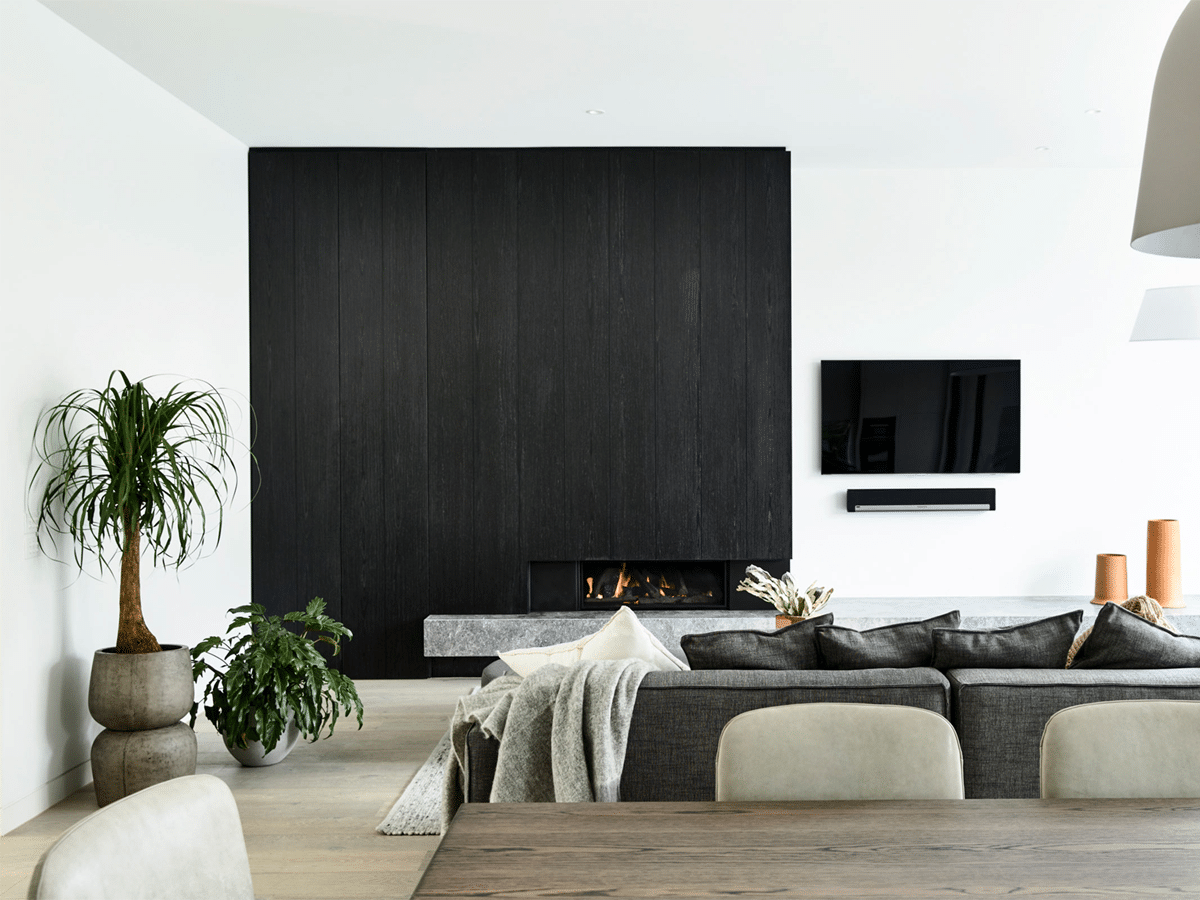 6. Inner Space
Minimalism and style go hand in hand and that applies to a masculine living room as much as anywhere else, if not more so. Make clutter your enemy and empty space your friend to create an open environment in which your guests can roam freely and feel completely at ease. Likewise, when it comes to most of the furniture and decorations, opt for hard, clean lines and angles, which will reinforce the space between objects without disrupting the flow.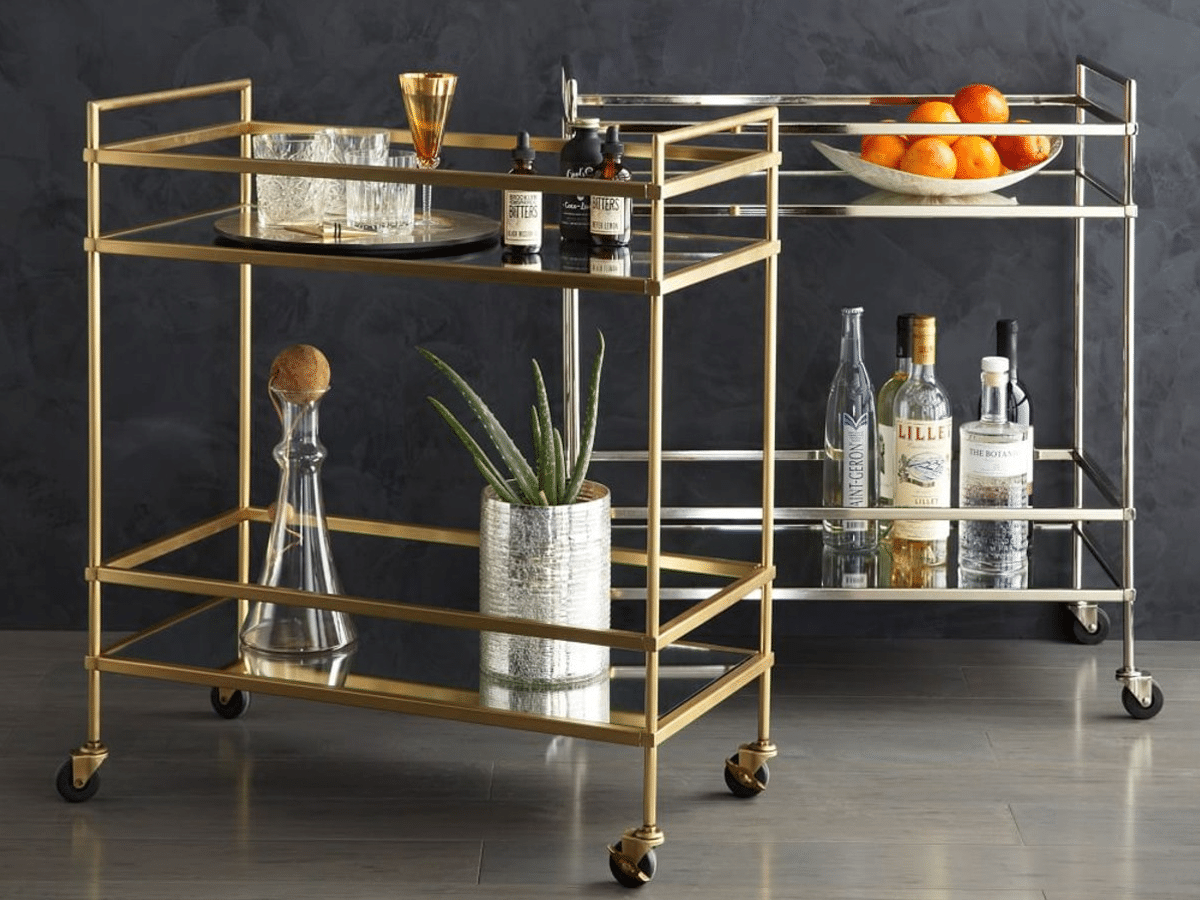 7. Keep Liquor On Hand
Consider a classic bar or liquor shelf the finishing touch on your masculine living room. Buy some quality brands and put them on full display with the labels facing forward. When you know you're having a guest or guests, bring out the ice bucket, shakers and martini glasses. They don't call it a "living" room for nothing.
With interior decoration, pictures can say far more than words. To see more masculine living room ideas and inspirations, check out the images below. Find the ones that you connect with and customise accordingly.
You'll also like:
Masculine Kitchen Ideas, Tips & Inspirations
Men's Bedroom Ideas for Modern Masculine Appeal
Modern Minimalist Living Room Ideas & Inspirations
Best Item's for a Masculine Livingroom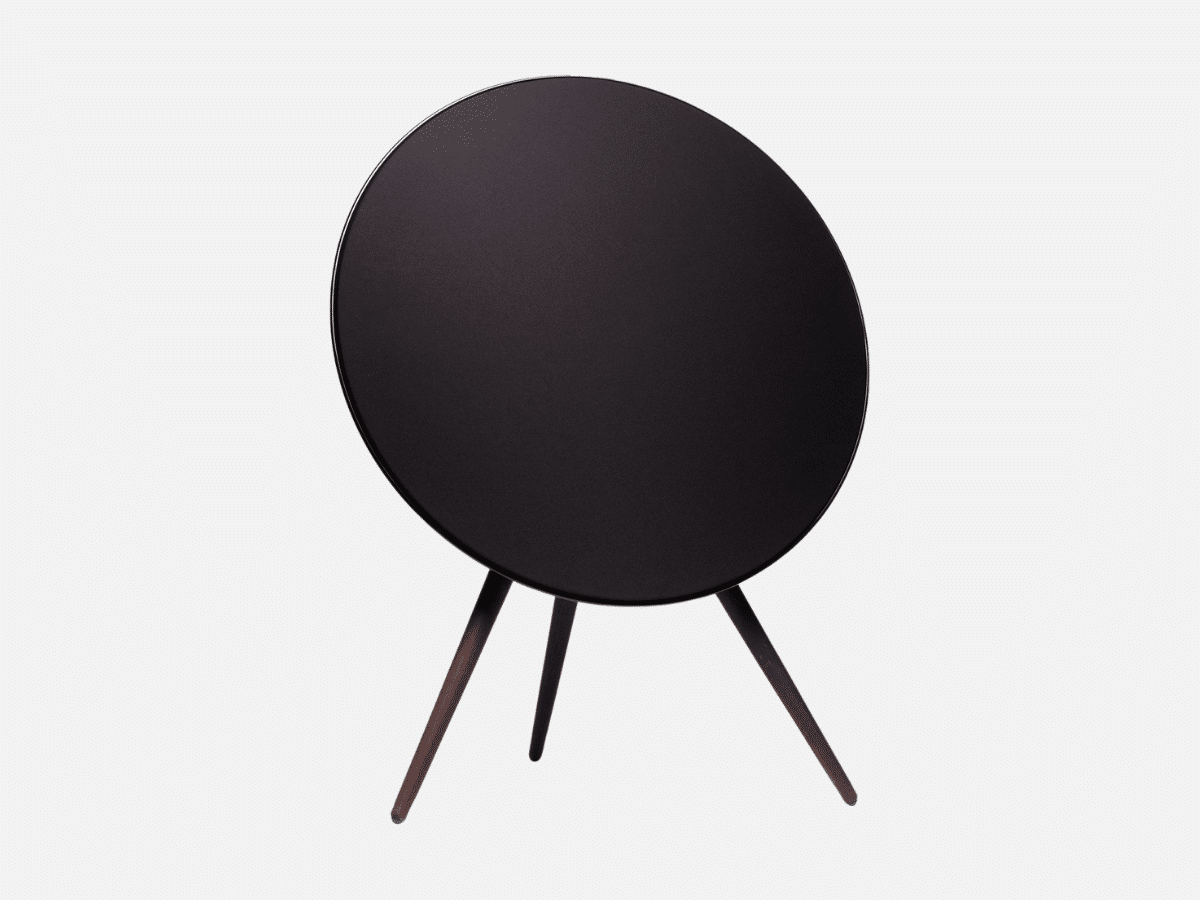 1. Bang & Olufsen A9 Fourth Generation Stand Up Speaker
Congratulations you've just found the only loungeroom speaker you'll need for the rest of your life. The famous philosopher Friedrich Nietzsche stated that "without music, life would be a mistake." What he actually meant to say was "without the music from the A9 4th gen stand-up speaker from Bang & Olufsen, life would be a mistake." This speaker features a three-leg design and a disc shape that is perfect for every masculine living room decor.
Composition: Wood 100%, Plastic 100%, Aluminium 100%, Fabric 100%
Price: from $4,300
Jerry Seinfeld Lists $14.95 Million Colorado Mansion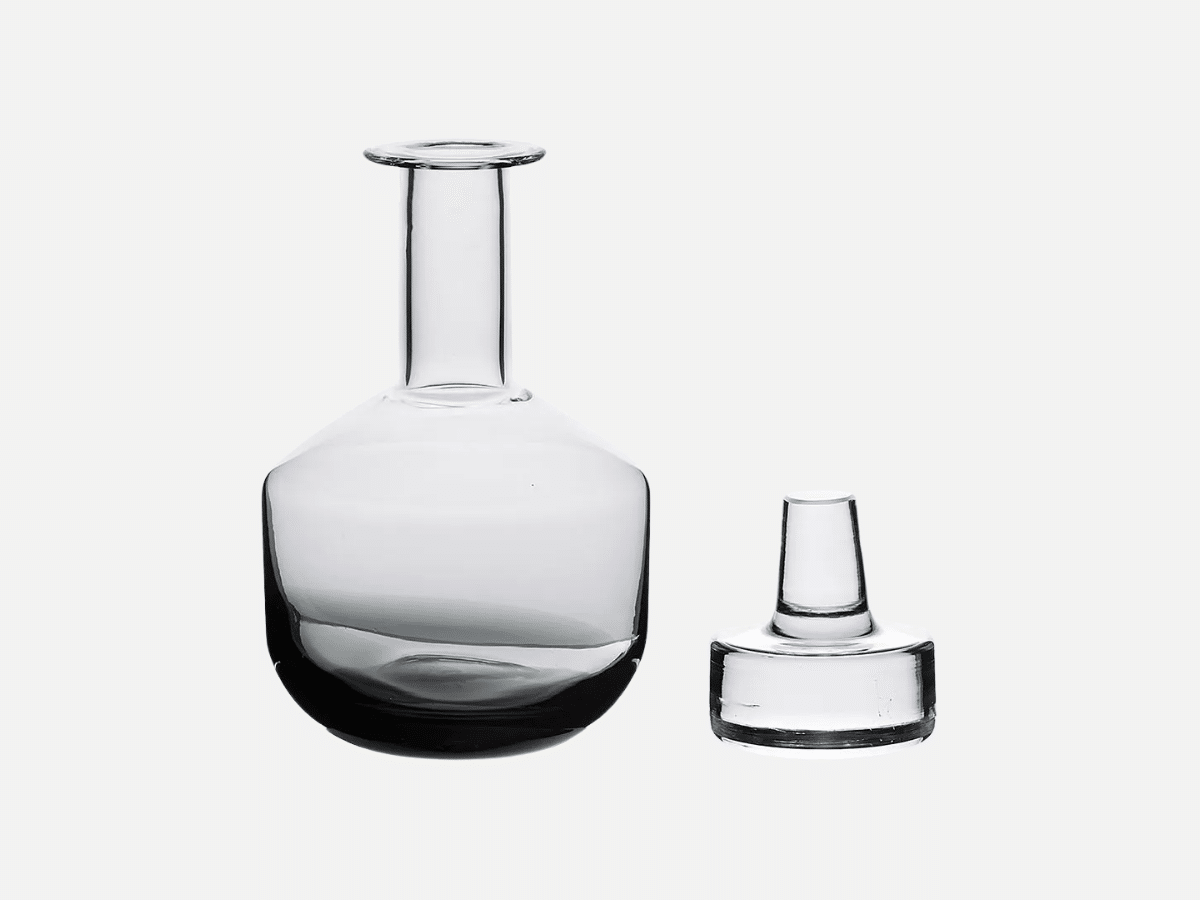 2. Tom Dixon Tank Whiskey Decanter
Mouth-blown glass is just so god damned beautiful. The tank whiskey glass from Tom Dixon delivers all the blown glass beauty you need, and more. One thing to keep in mind with feature pieces like this is the colour may change over time due to the character of the glass design. This whiskey decanter is not dishwasher safe. If you're not pouring out fine whiskey with this decanter, you might want to ask yourself where you went wrong!
Composition: Glass 100%
Price: from $200
Bed Fan Gets Under Your Sheets & Blankets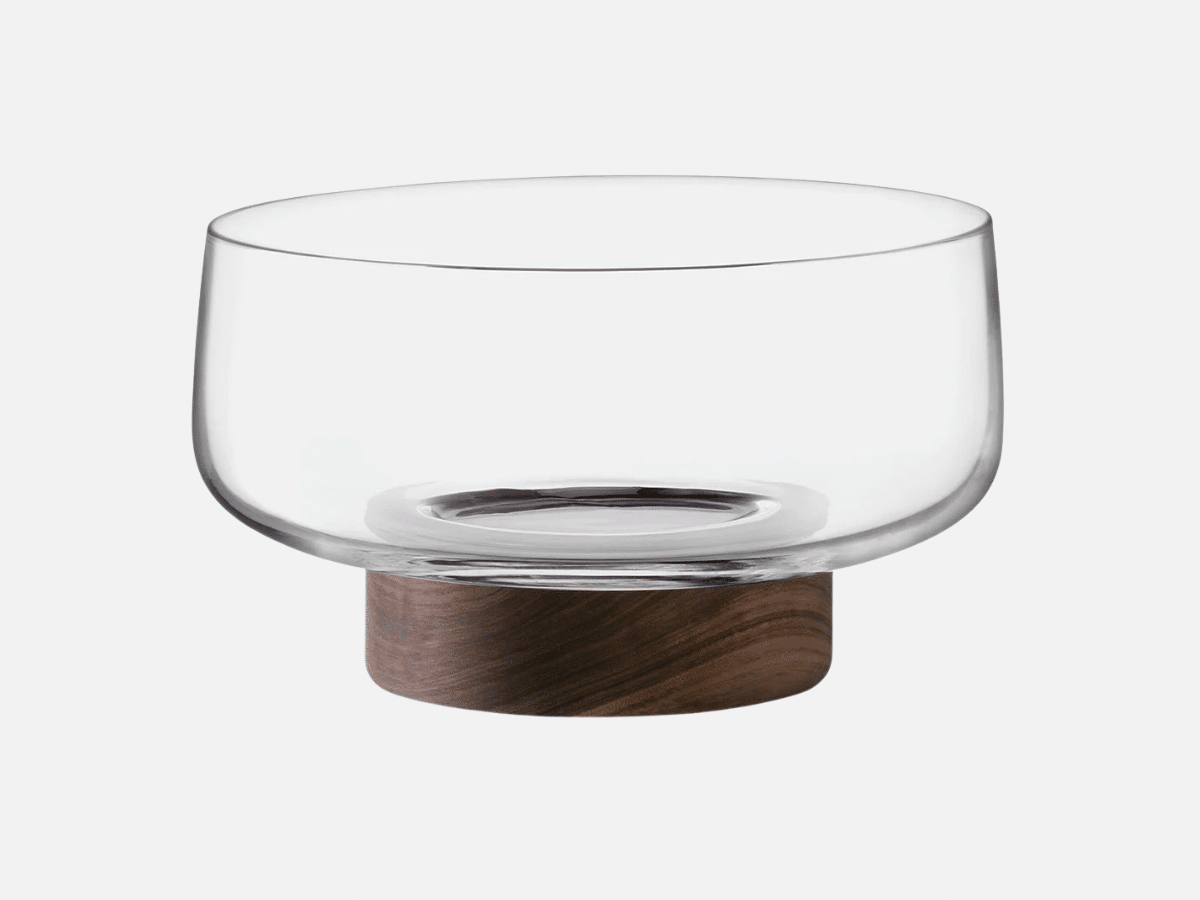 3. LSA International City Glass Bowl and Walnut Base
Just think of all the fake fruit and vegetables you can hold in this masculine living room feature piece. Let's keep it real here, your walnut table isn't really complete without a quality glass bowl, and the LSA International transparent City glass bowl The Dune House was Inspired by the Wind and 'The Ghostwriter' a walnut base so obviously its the only proper choice.
Composition: Glass 100% Walnut 100%
Price: from $250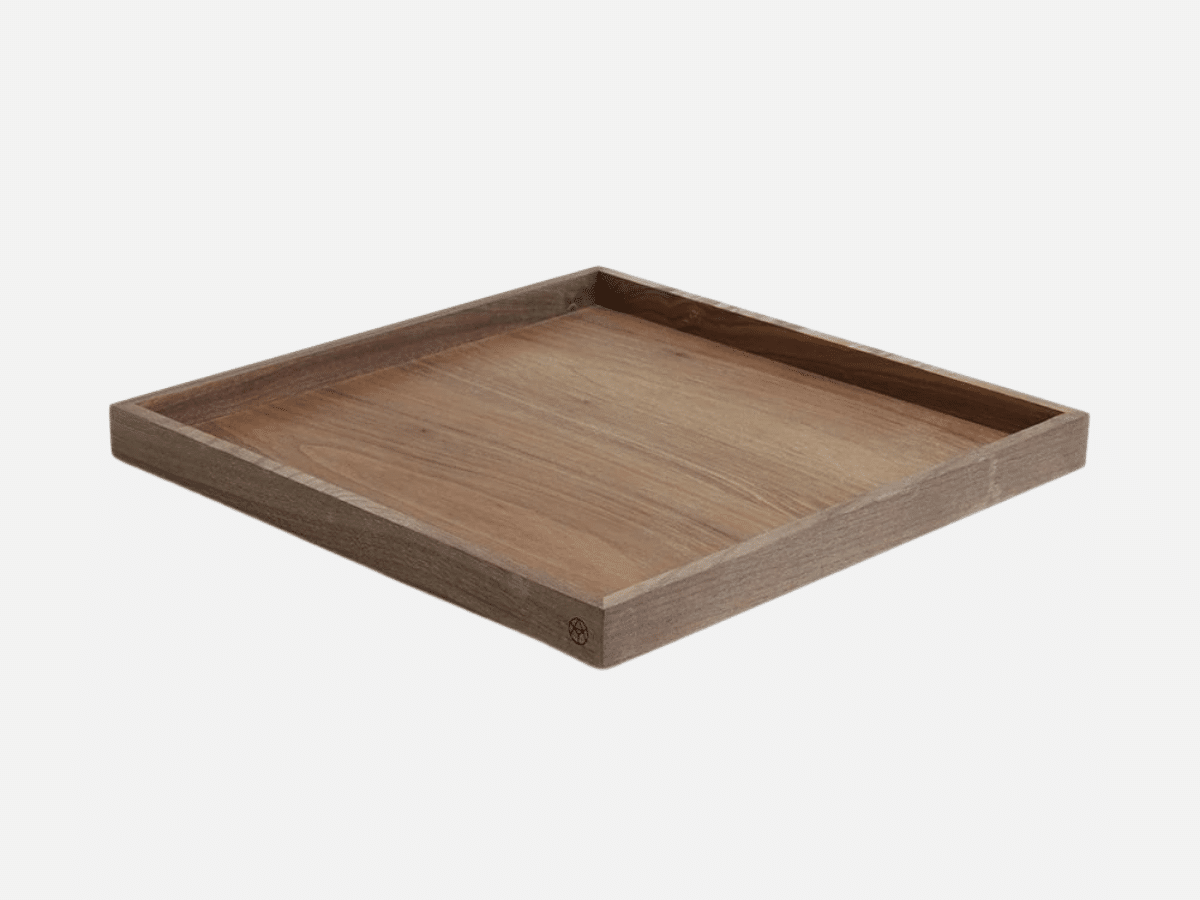 4. AYTM Unity Tray (35cm)
If you're not sold on the beautiful mouth-blown glass wear, we've got just the choice for you. Introducing the AYTM Unity tray. This 35cm brown walnut tray will sit remarkably well on top of your glass coffee table inside your masculine living room. Featuring a 100% walnut finish and a large surface area, it is the perfect choice for serving meals, drinks and cigars.
Composition: Walnut 100%
Price: from $100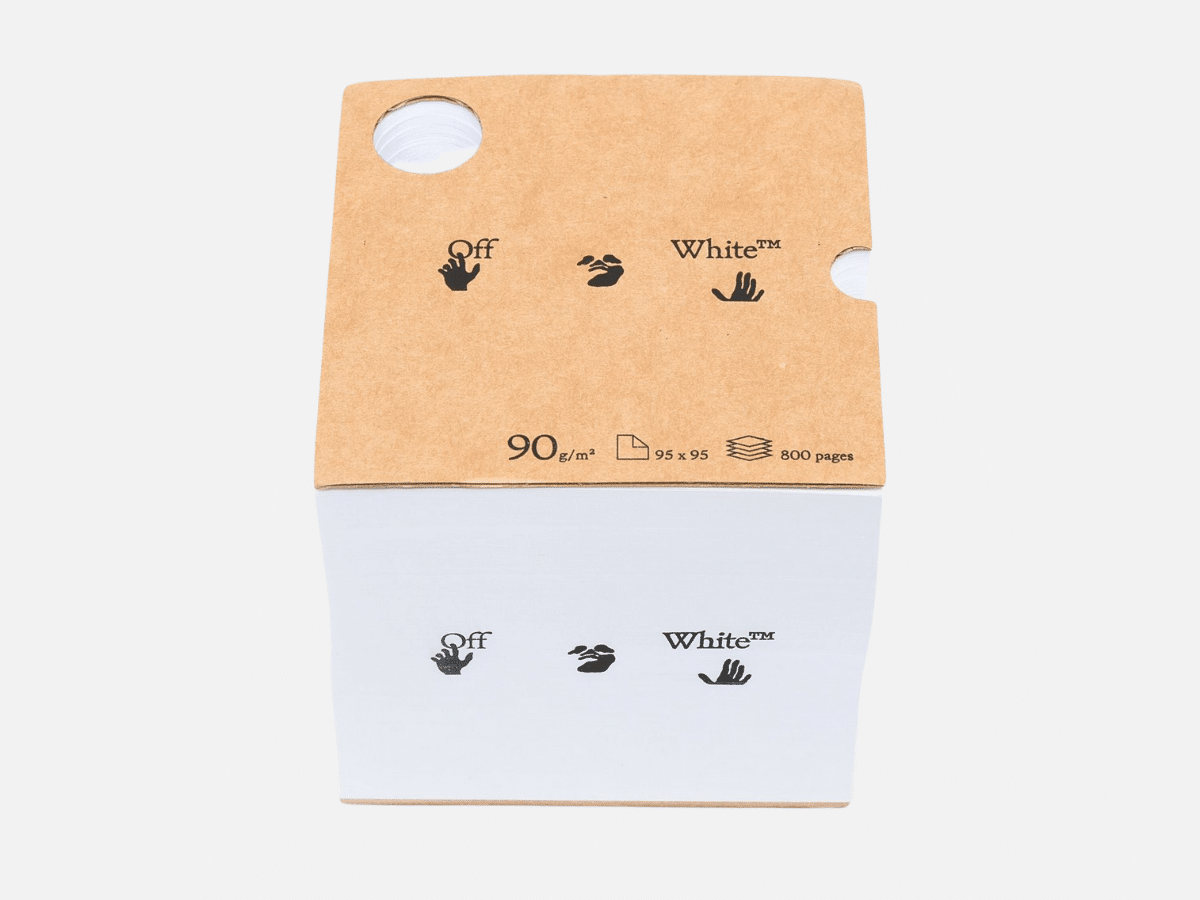 5. Off-White Logo-Print Notebook Cube
Where else are you going to write your shopping list? The Off-White cube notebook is the only tool for such an occasion. This notebook features 800 pages of 95 x 95mm paper and with a weight of 90 GSM, your favourite ballpoint will be more than happy.
Composition: Paper 100%
Price: from $100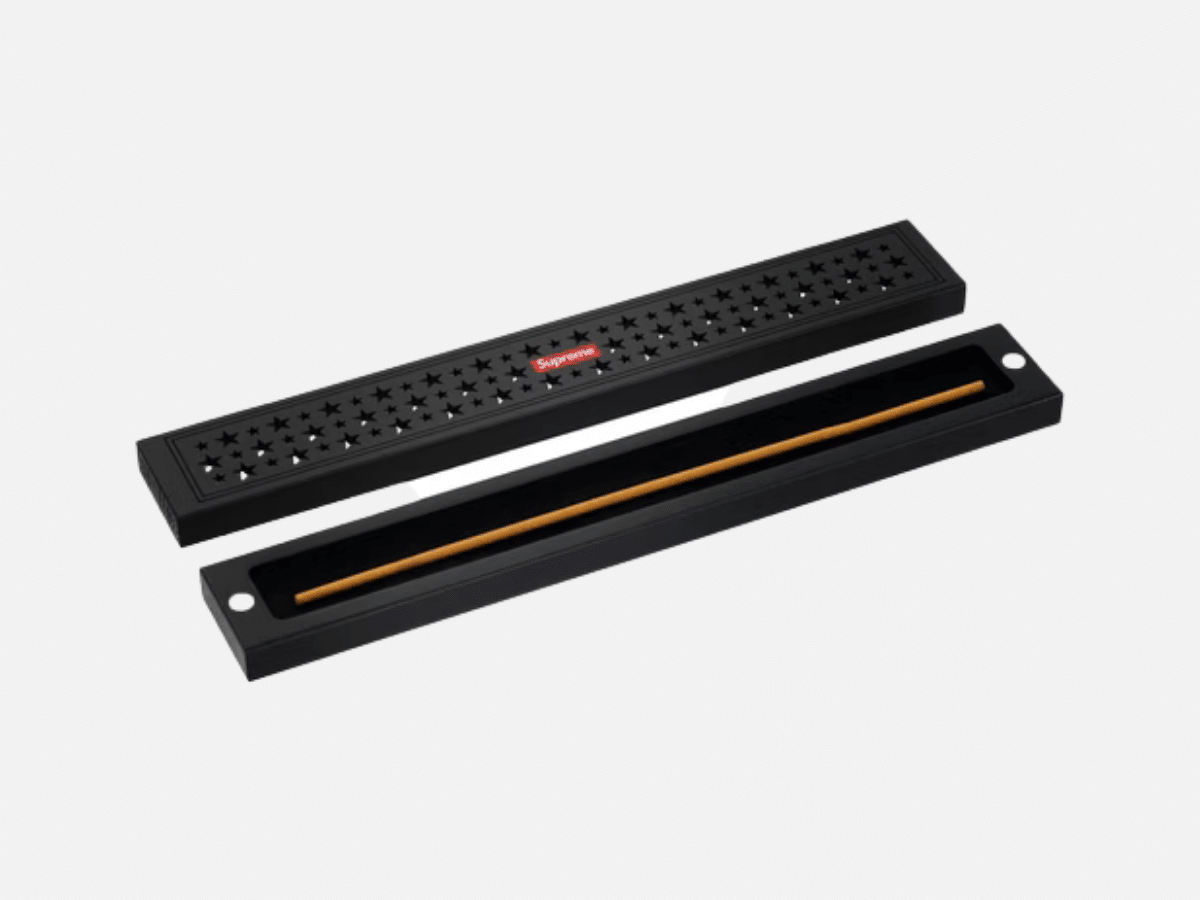 6. Supreme Stars Incense Burner
There's nothing that says 'masculine' quite like some fragrance to fill the room. Don't try and convince us that you'll need anything less than a Supreme incense burner for your living room. This incense burner is crafted from black bamboo, and it's the perfect way to add to your home edit. All while keeping up with your street style persona in check along the way.
Composition: Bamboo 100%
Price: from $100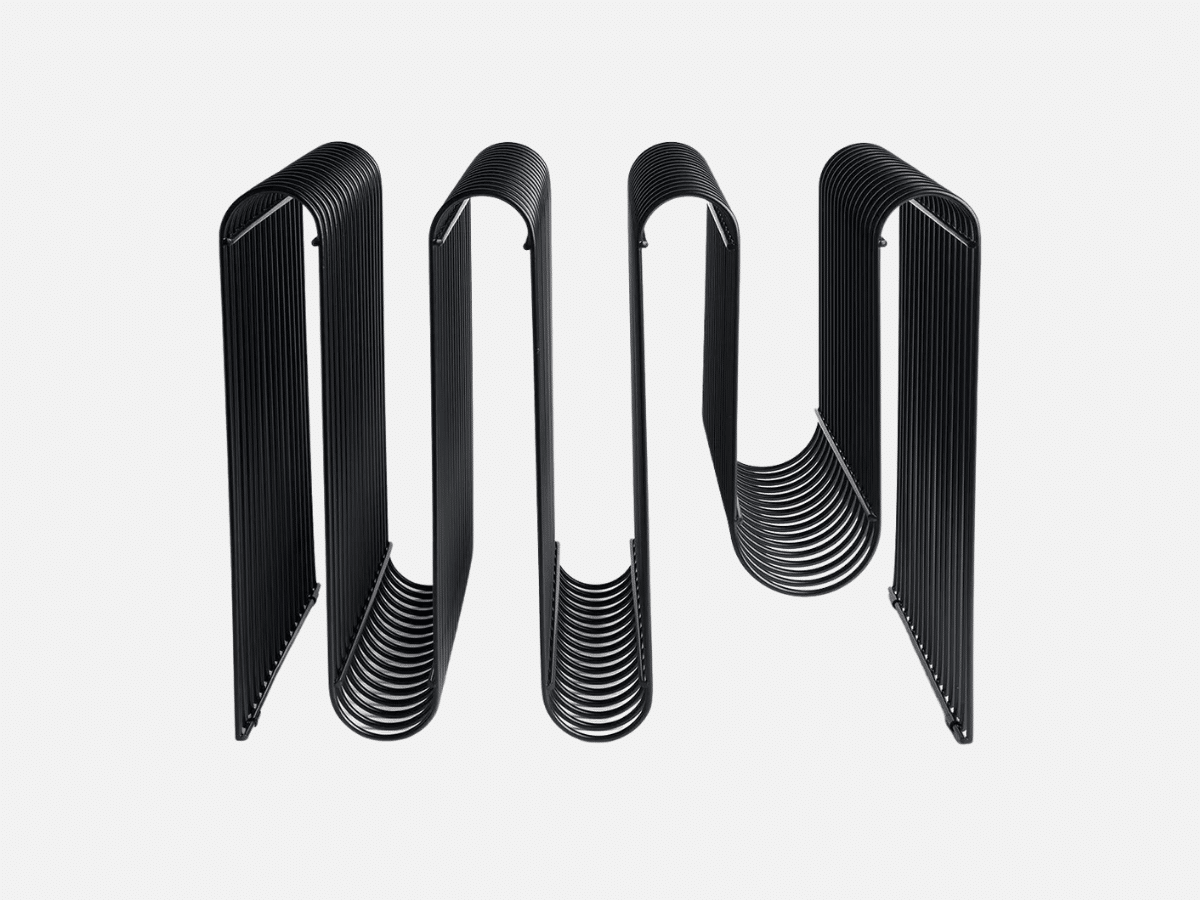 7. AYTM Curva Magazine Holder
Don't forget, cleanliness is key, so don't sprawl your car and designer magazines all over the table. We've got just the item to clean that magazine mess up with the AYTM Curva Magazine Holder. This holder features a matte finish and thin powder-coated bars which come together to create a space for magazines and small books.
Composition: Iron 100%
Price: from $360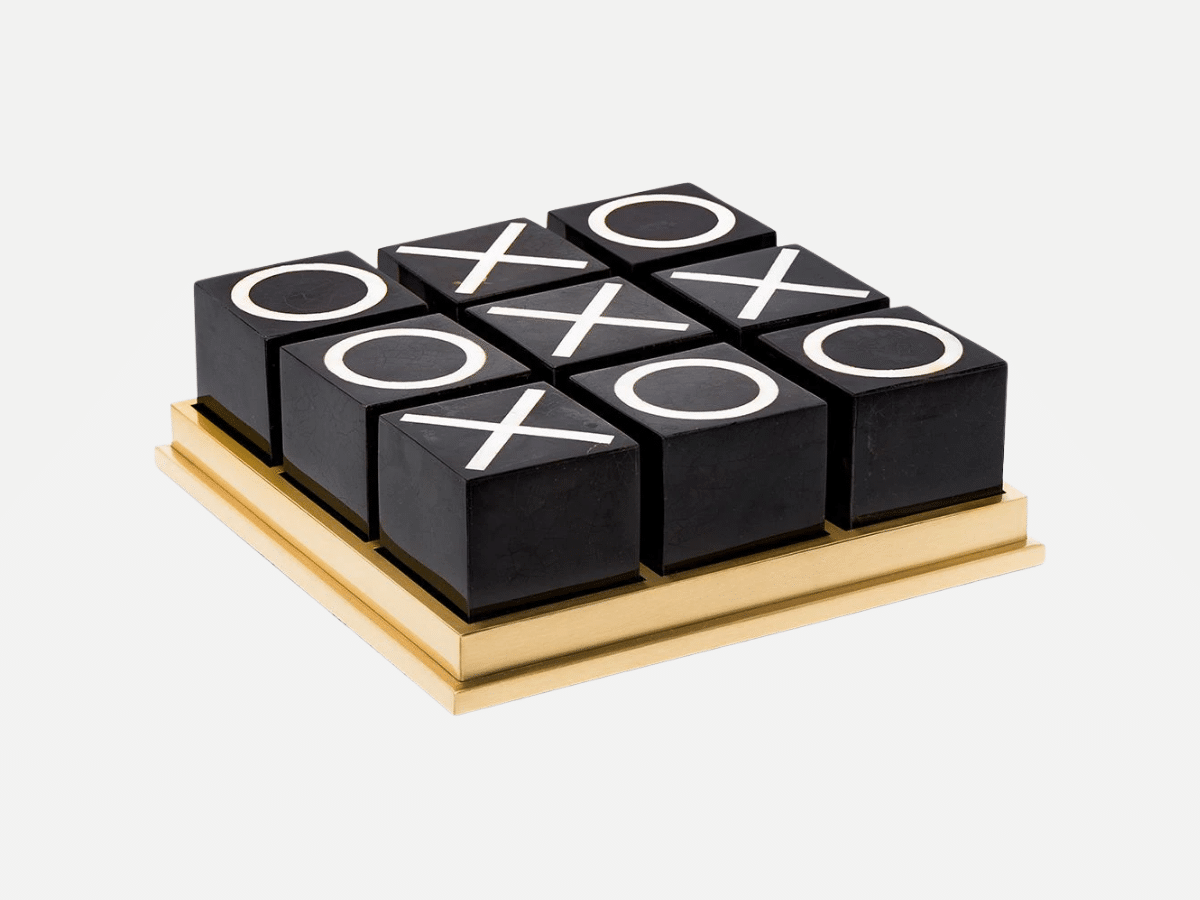 8. L'Objet Shell Tic-Tac-Toe Set
Let us set the scene, you're sitting back in your masculine living room feeling all proper and taken care of. You might even have a glass of scotch in your hand, but there's just nothing sophisticated enough for you to do. TV's too simple and reading takes too much effort. Grab your significant someone and play a game of tic-tac-toe, on this brass and shell mantelpiece.
Composition: Brass 100%, Shell 100%
Price: from $1400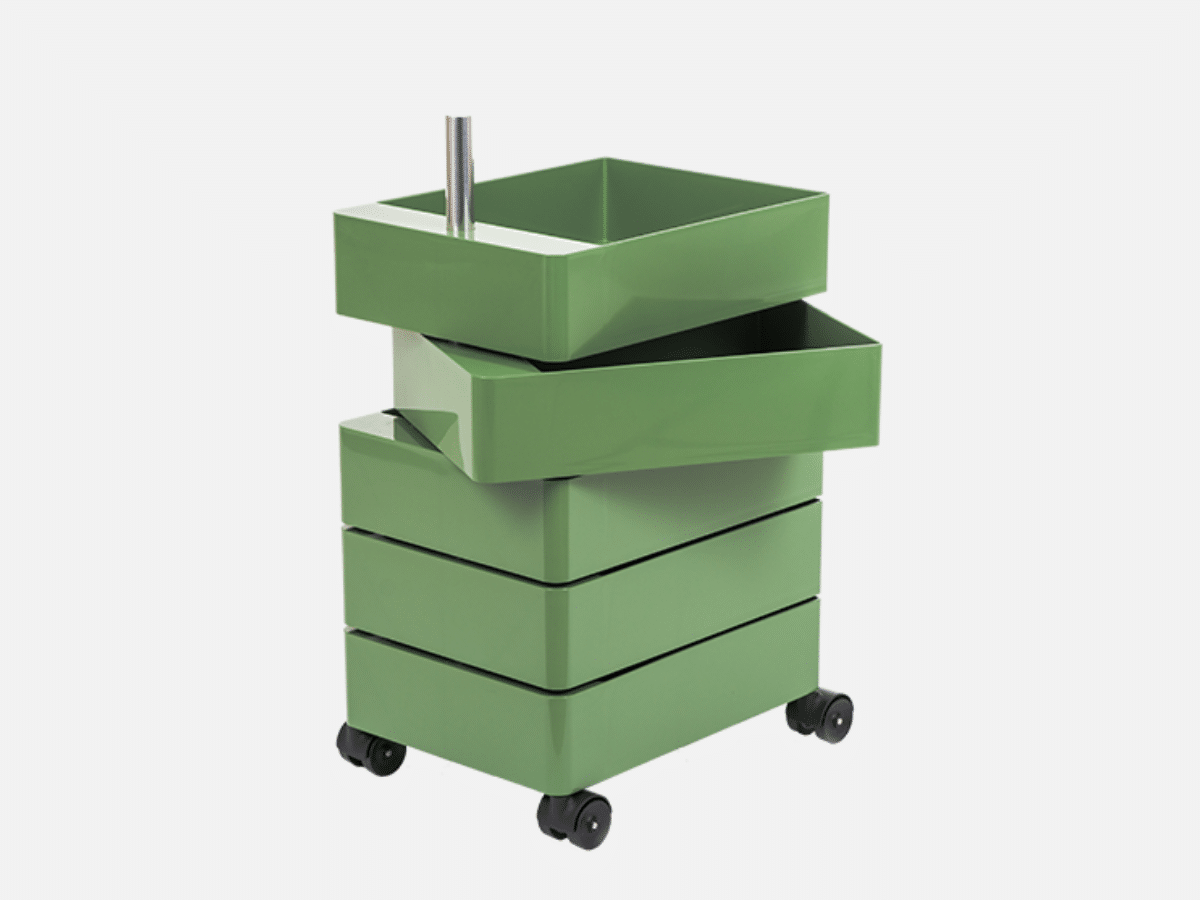 9. magis 360-degree Container
We sound like a broken record here but we're just trying to keep your living room minimalist and clean. Where better to start that an art deco black aluminium 360° container from magis. This container features rolling wheels at the base, and a square body and five drawers on the top.
Composition: Aluminium 100%, ABS Plastic 100%
Price: from $700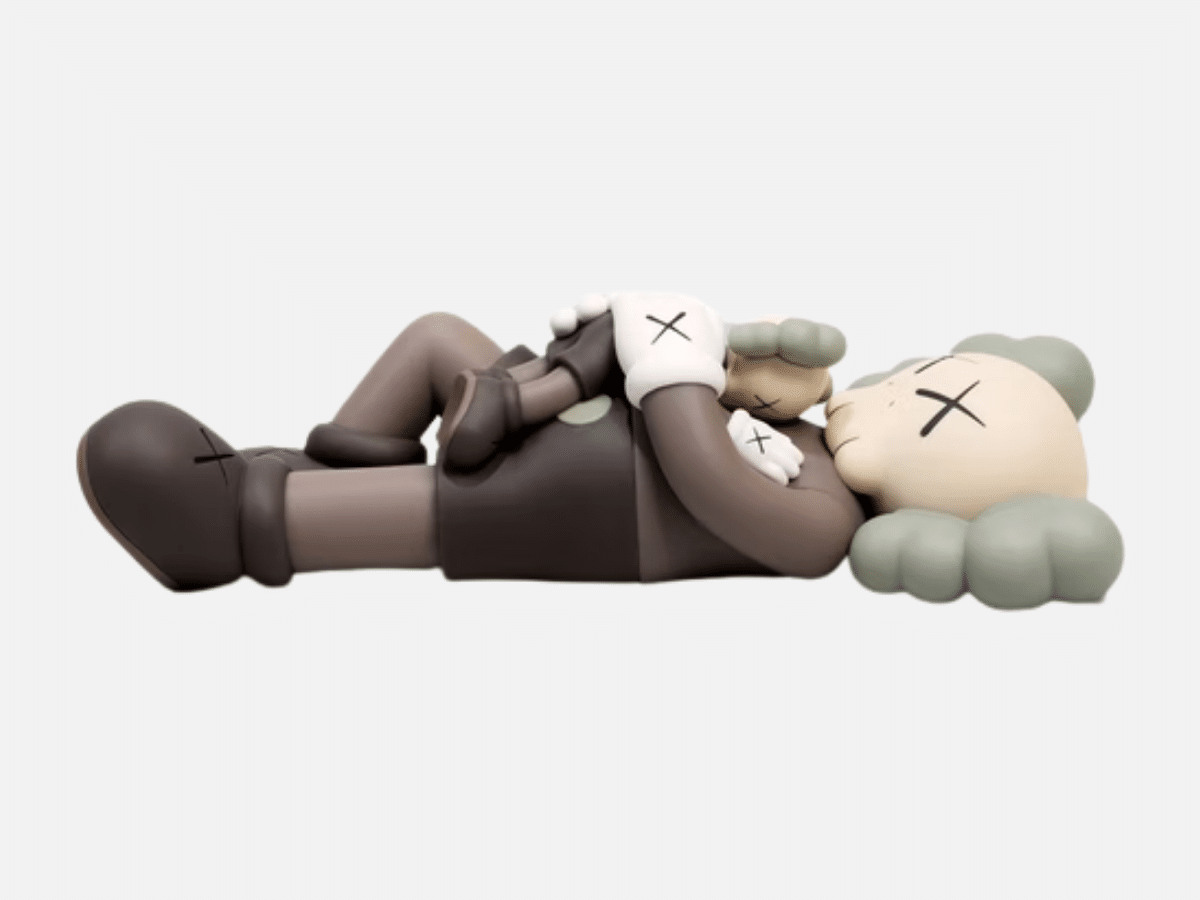 10. KAWS Share Companion Figure
Every list needs unobtainium. Even if you can even find the infamous KAWS figures, you'd want to hope you have the cash to throw at one. The share companion is one of the best companions to buy. Featuring a 30cm tall companion with a traditional block-colour design.
Composition: Plastic 100%
Price: from $1000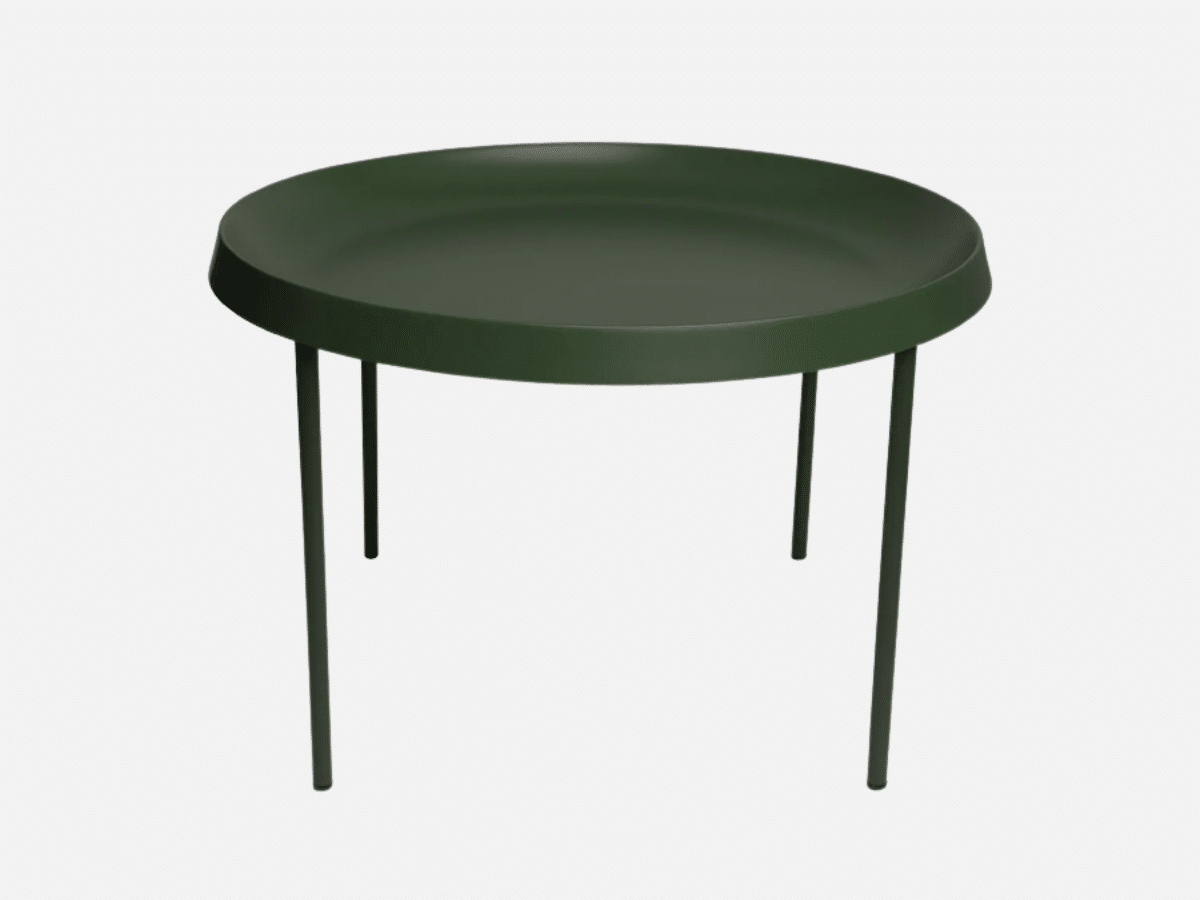 11. Hay Tulou Table
If you're looking to add some colourful flavour to your masculine living room, we've found the perfect addition. This dark green steel Tulou table from Hay features a sunken shape and four legs. While this table is available in a multitude of colours, the dark green is best to pair with earthy tones and woods. This is the perfect table for masculine livingrooms.
Composition: Steel 100%
Price: $358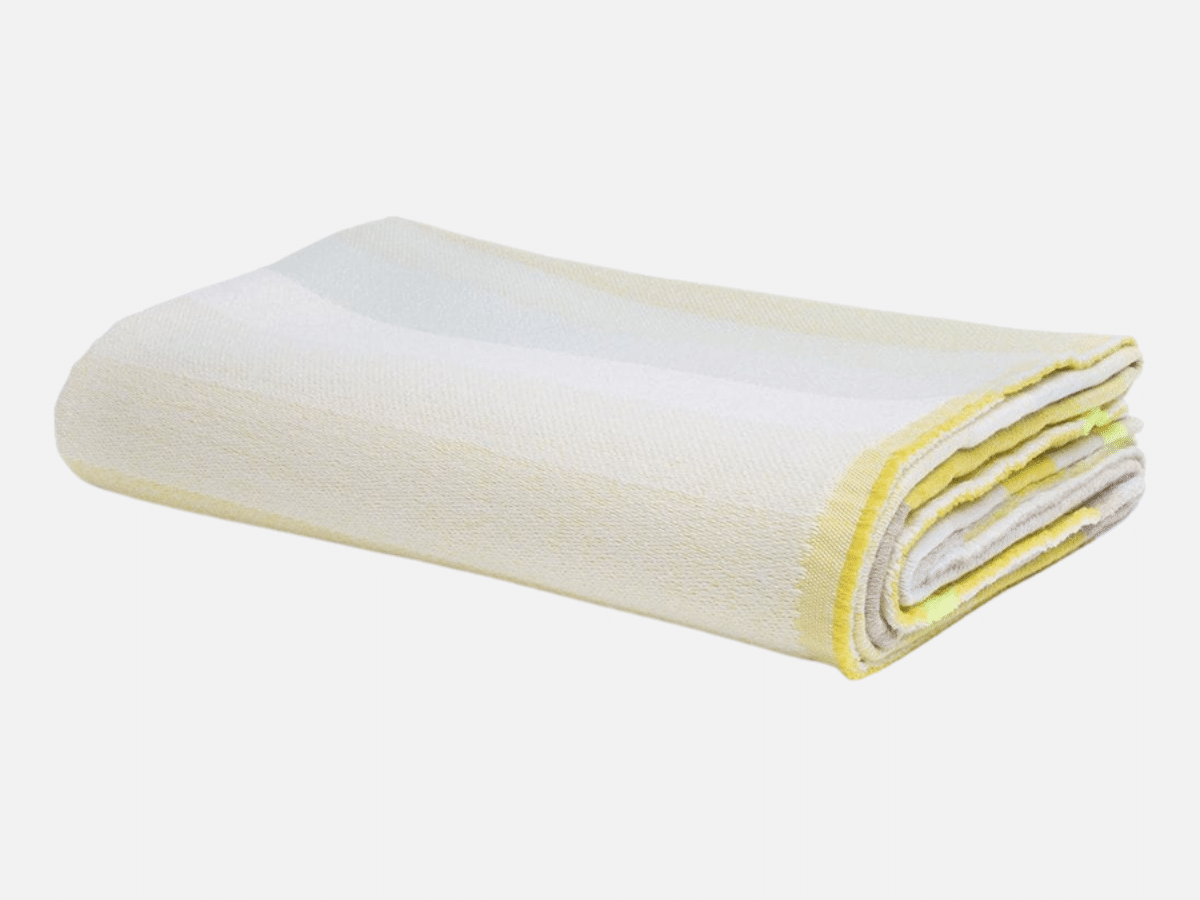 12. Hay Blanket
Yeah yeah, we've heard it all. You're a big boy and you're so very masculine. No matter how manly you claim to be, there's a good chance you still like to snuggle up with a glass of tea or coffee. Who better to snuggle up with then the multicolour merino plaid No. 8 striped blanket from Hay. This blanket is perfect for masculine living rooms and features a textured style, a fine knit and a striped pattern. This blanket will soften even the most rugged lads out there.
Composition: Merino 100%
Price: from $300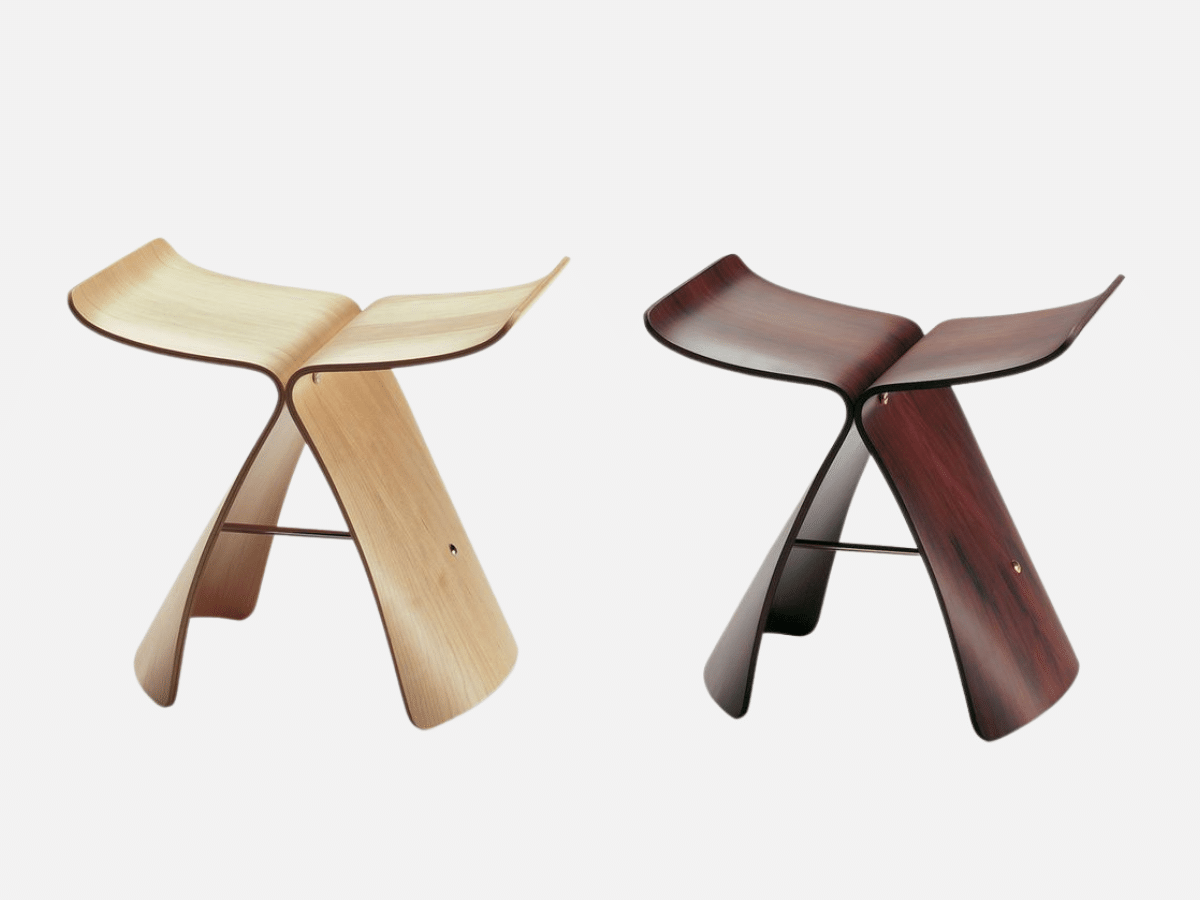 13. Vitra Buttefly Stool
Every masculine living room needs a feature piece of the wooden variety. Why not make that feature piece a table? The brown wood butterfly stool from Vitra features a polished finish and a Japanese inspired design. This stool is perfect for looking at, and you can even sit on it! Fancy that.
Composition: Wood 100%
Price: from $1400
Masculine Living Room Ideas and Inspirations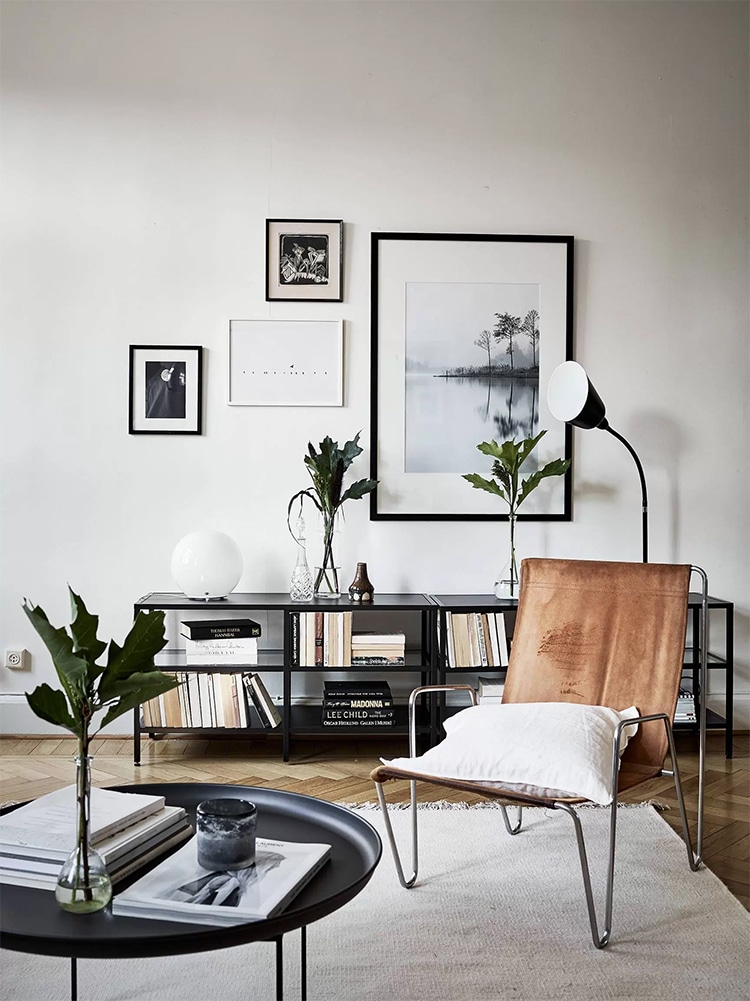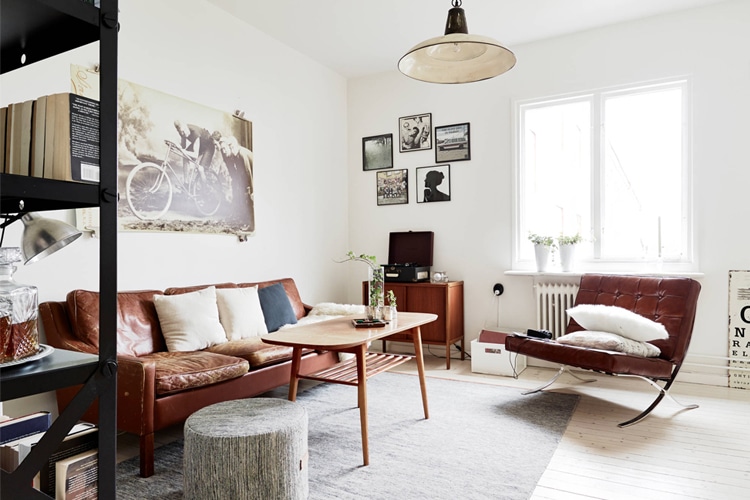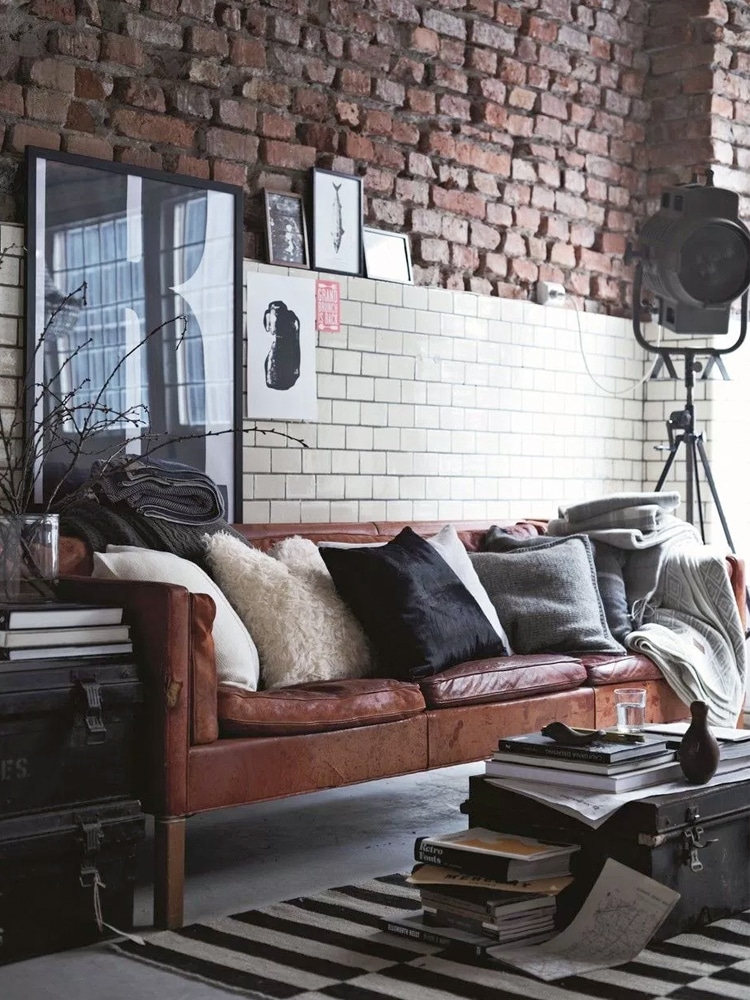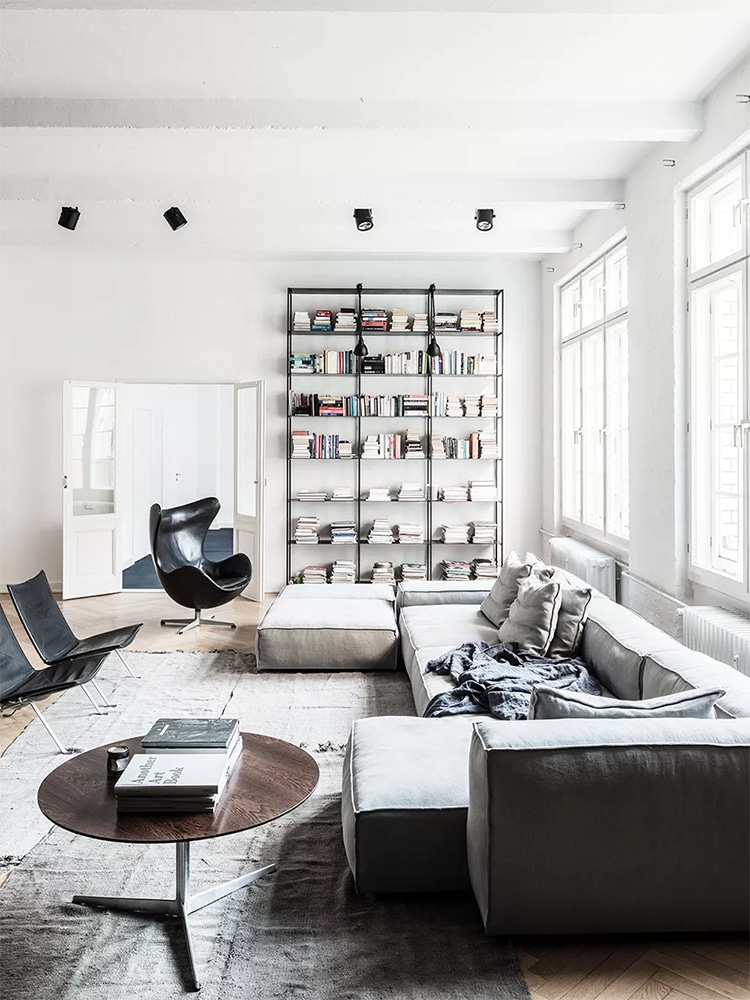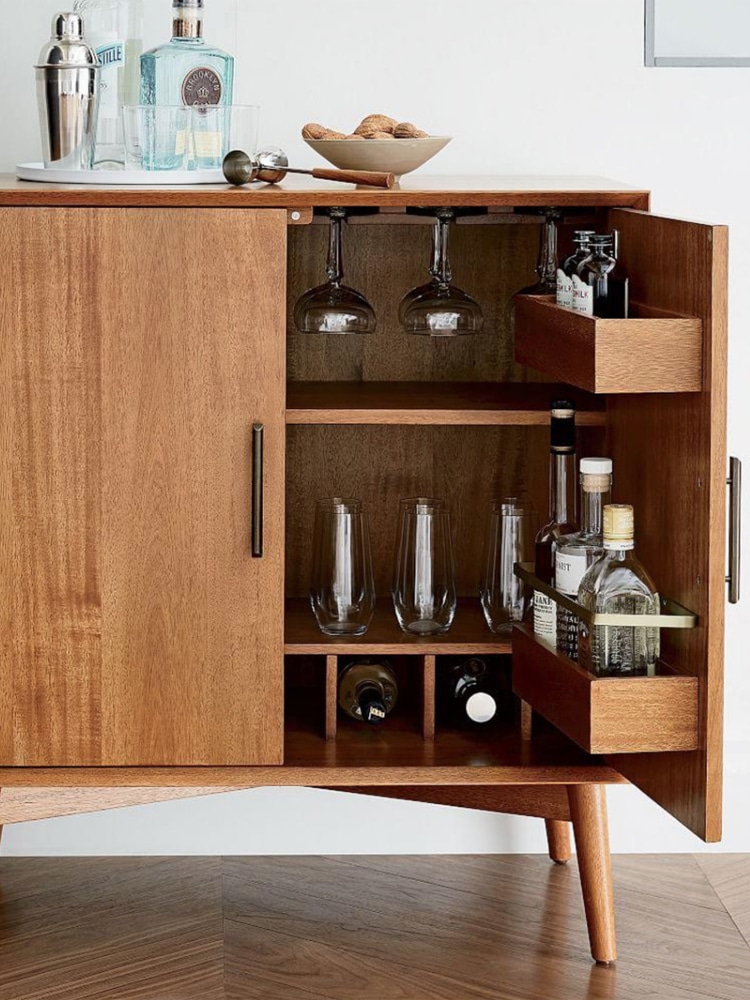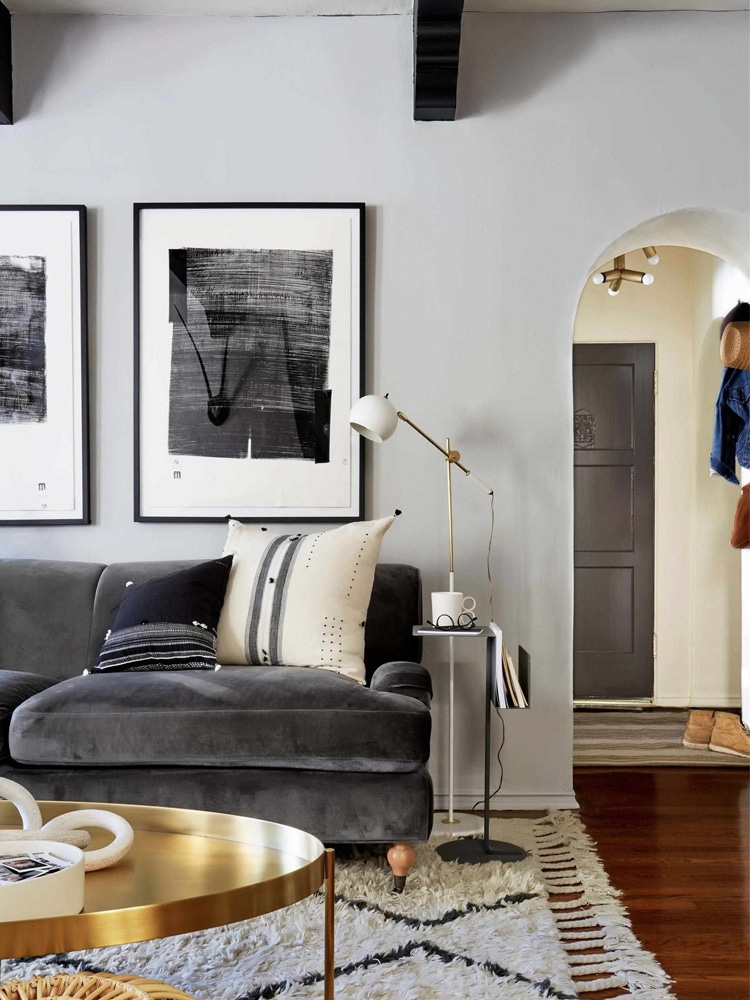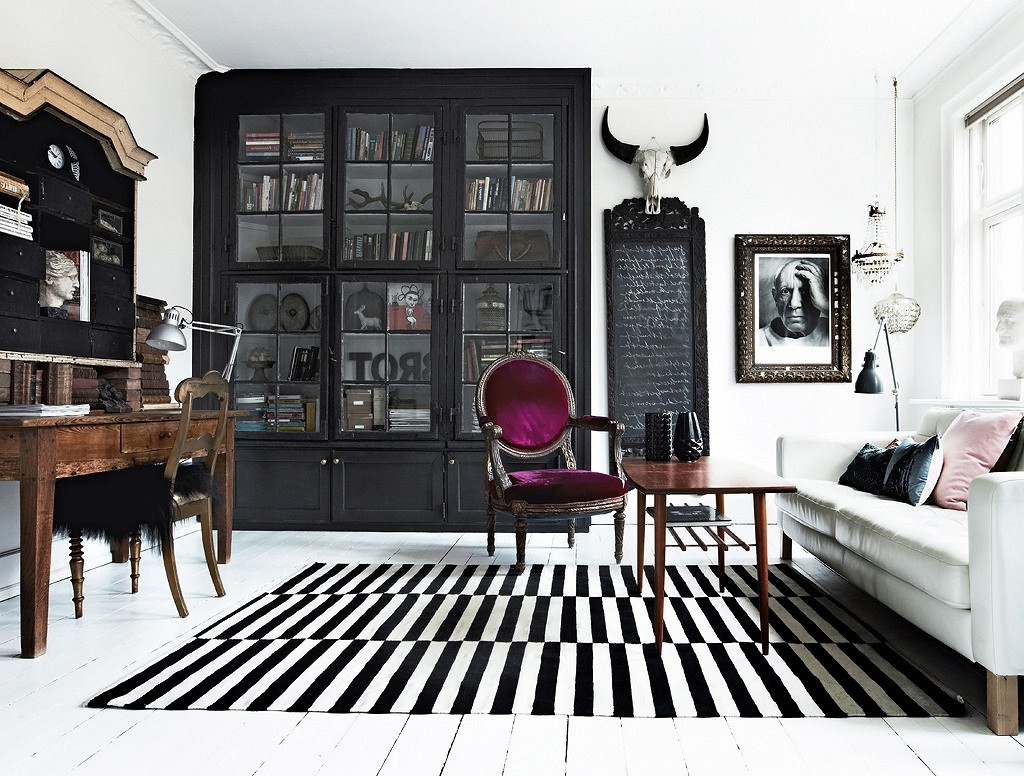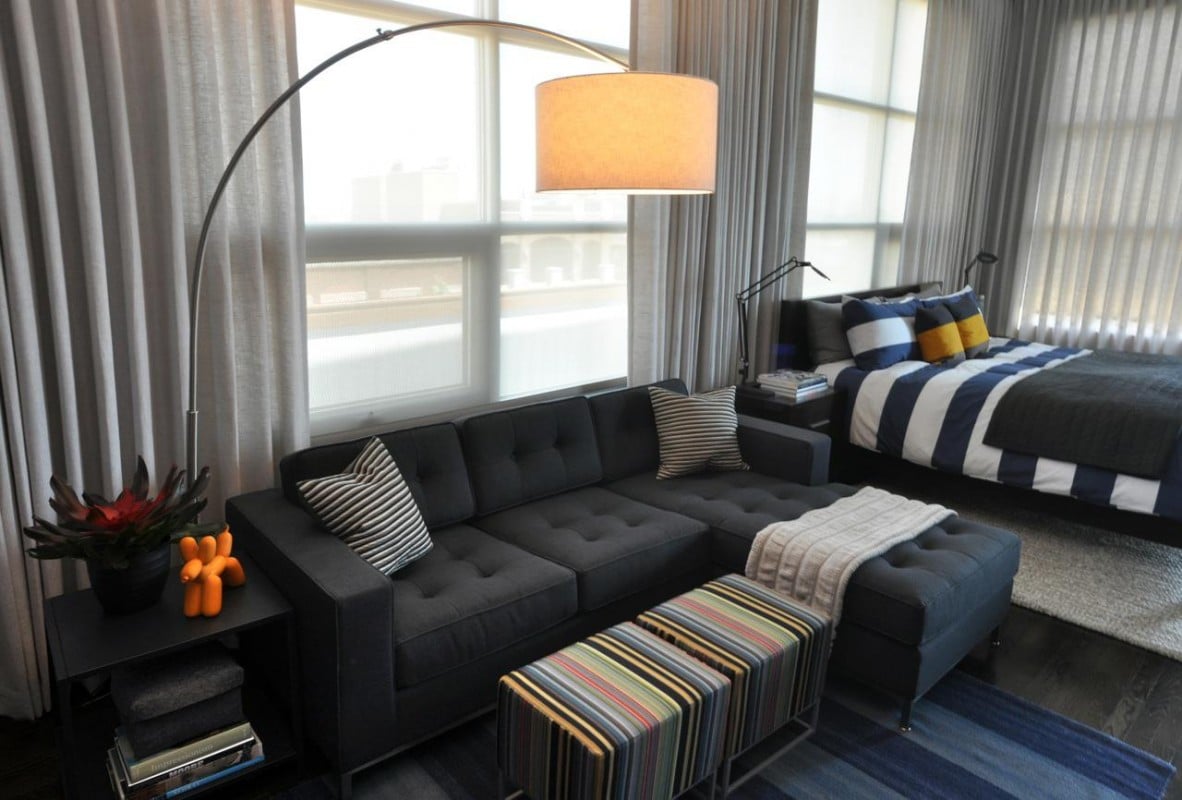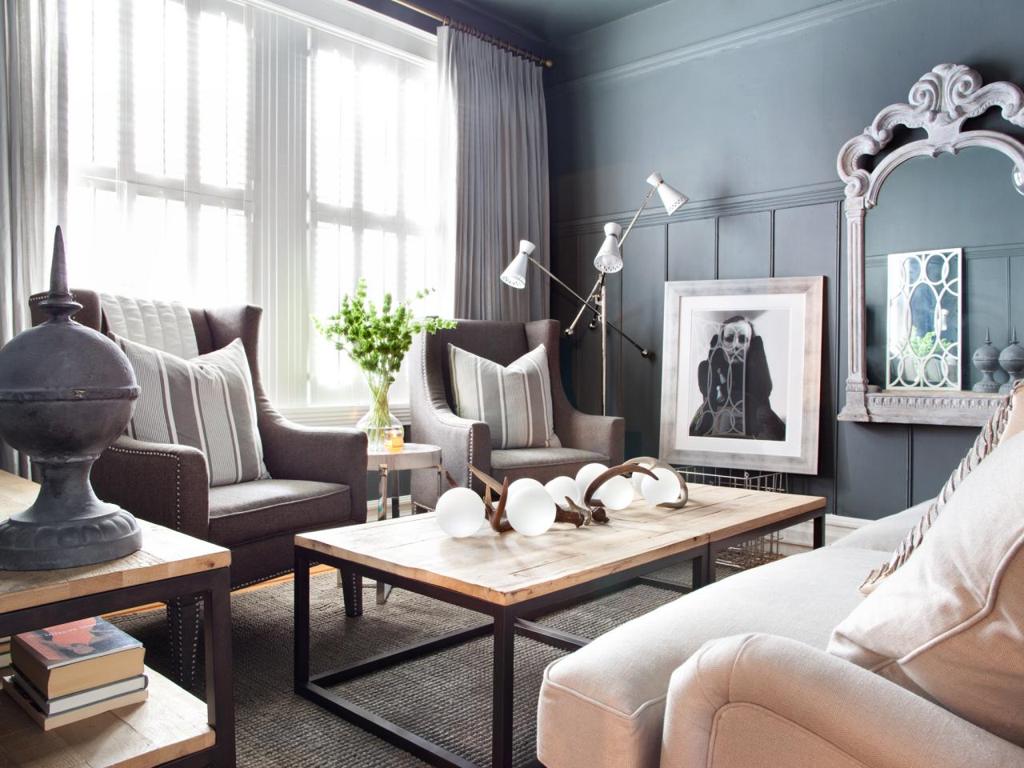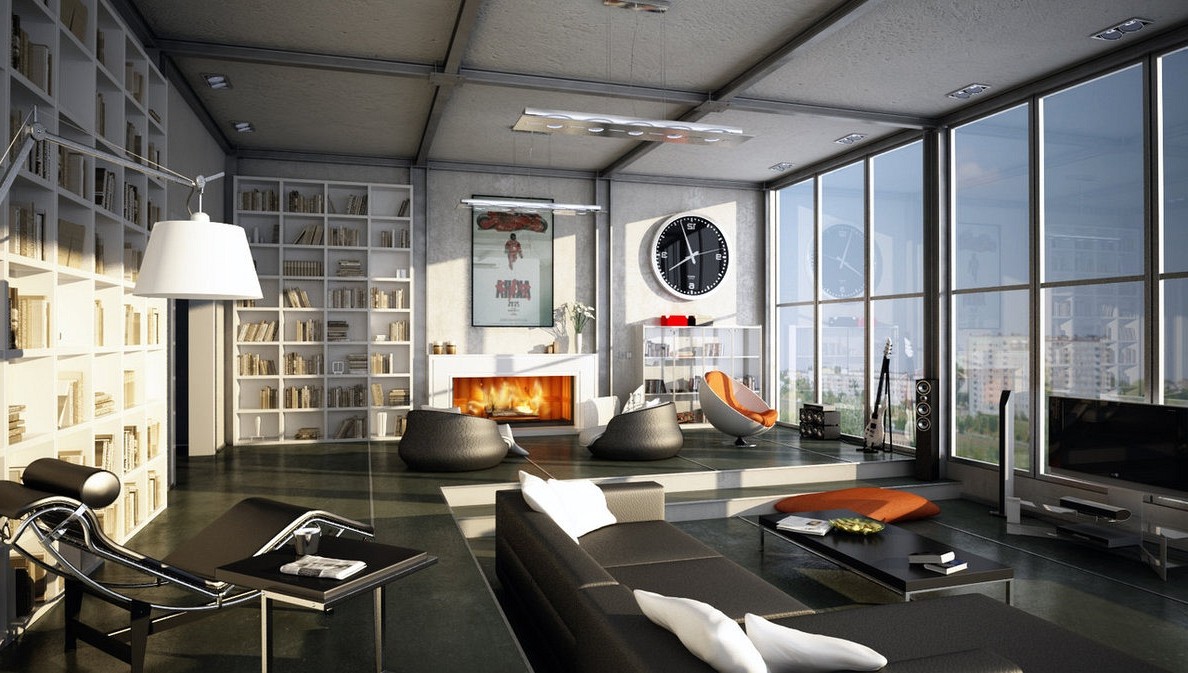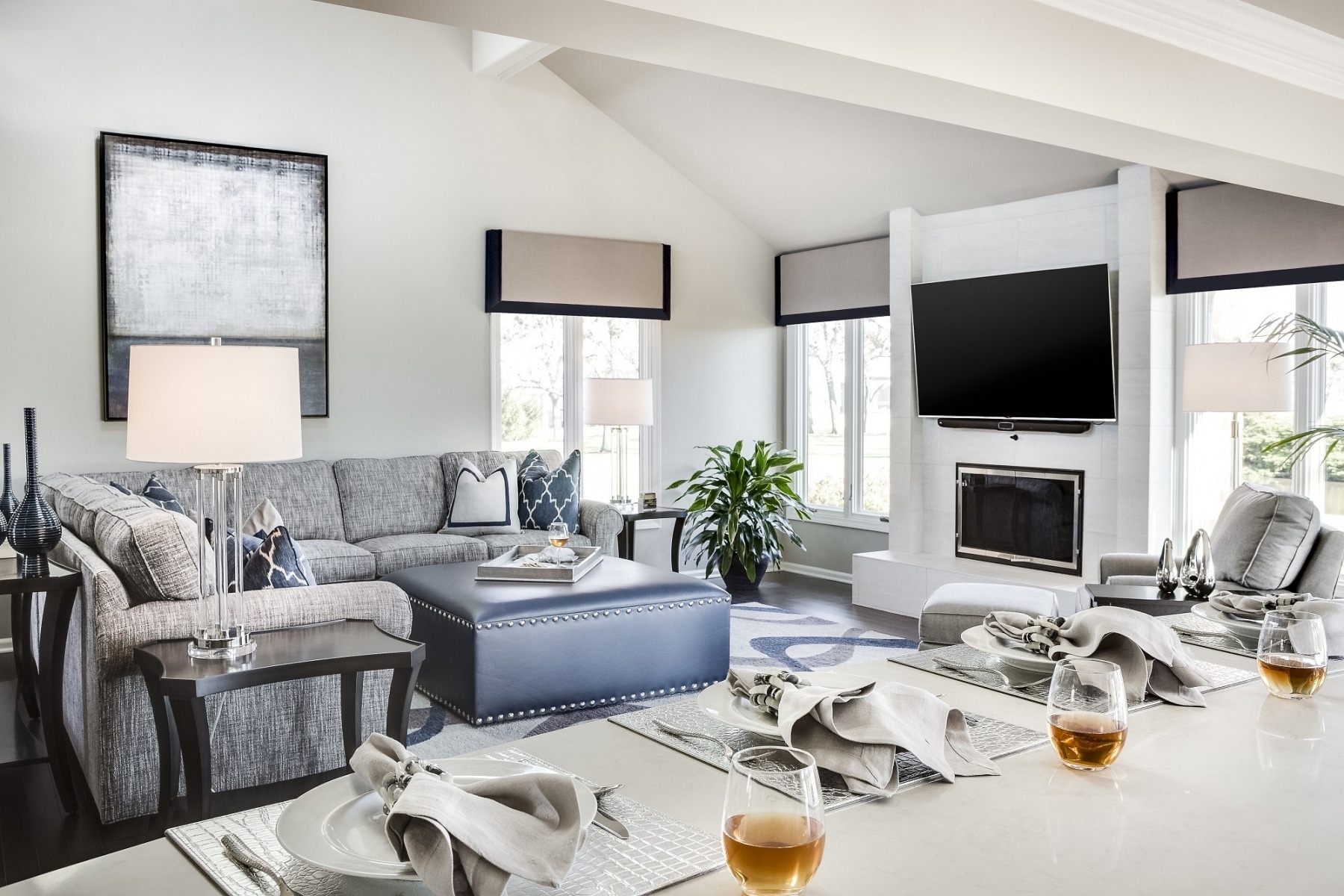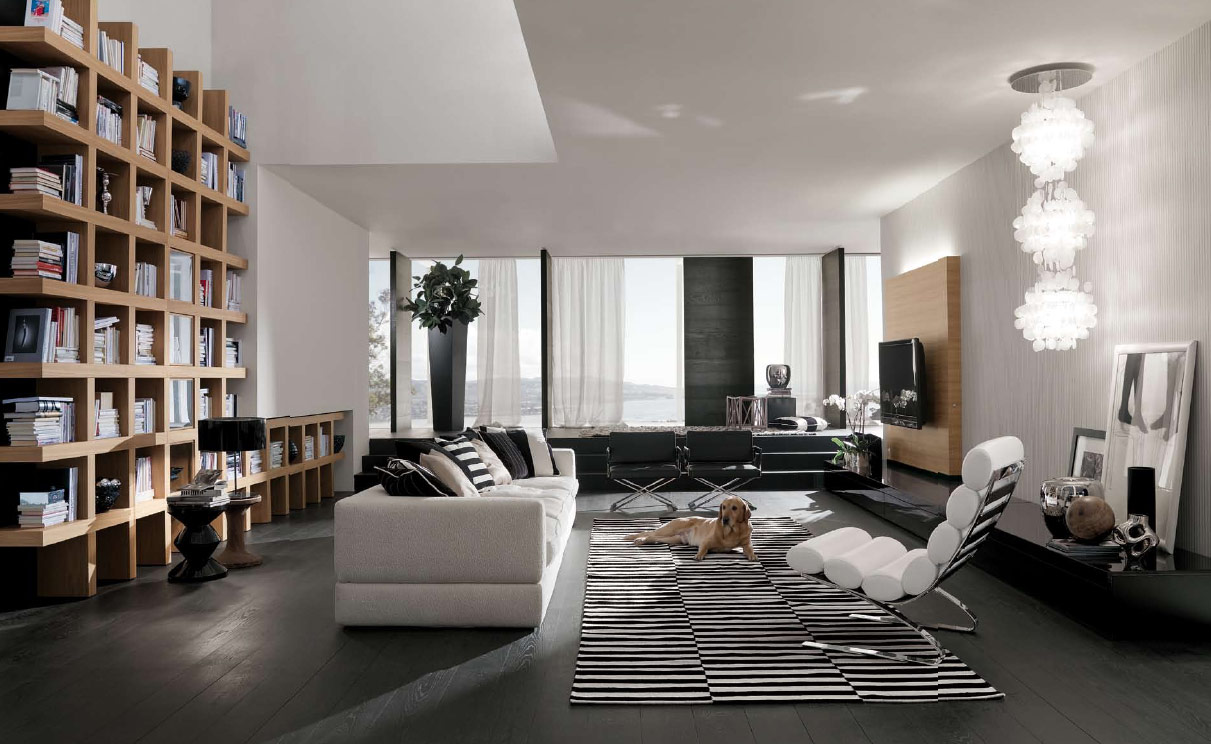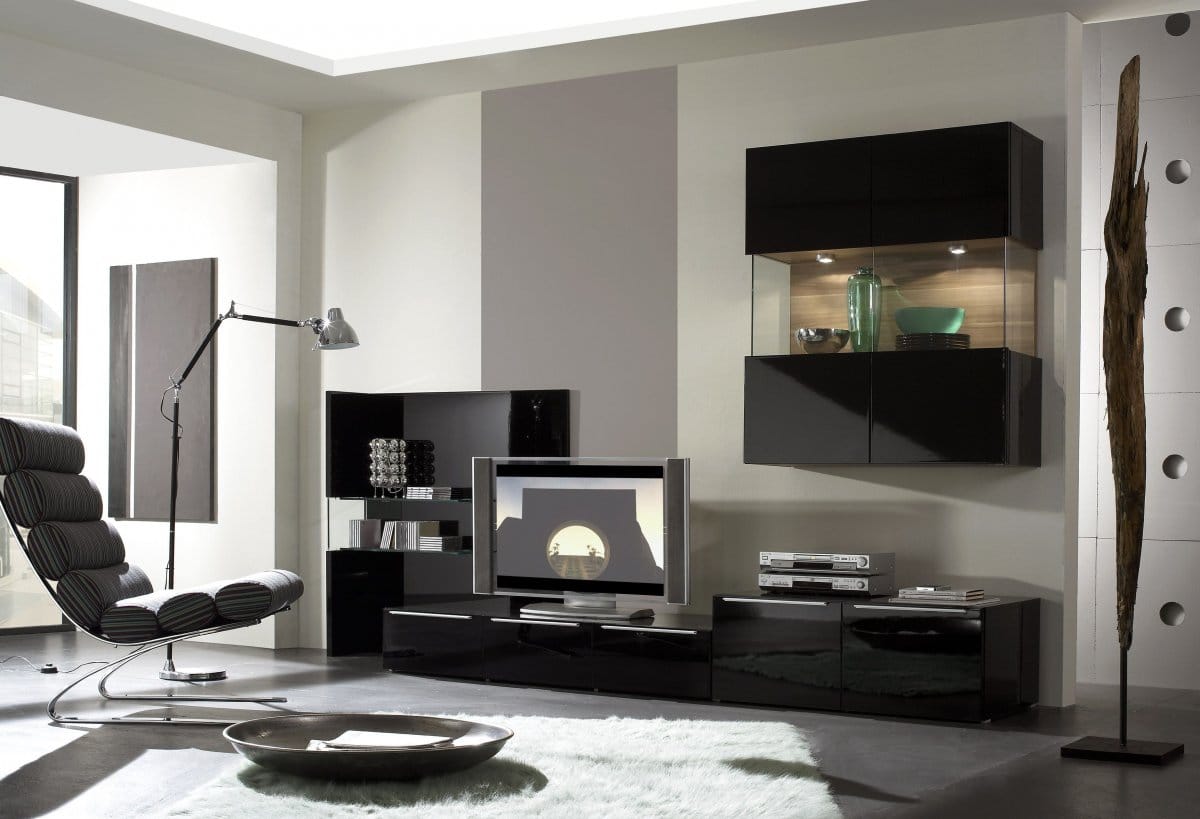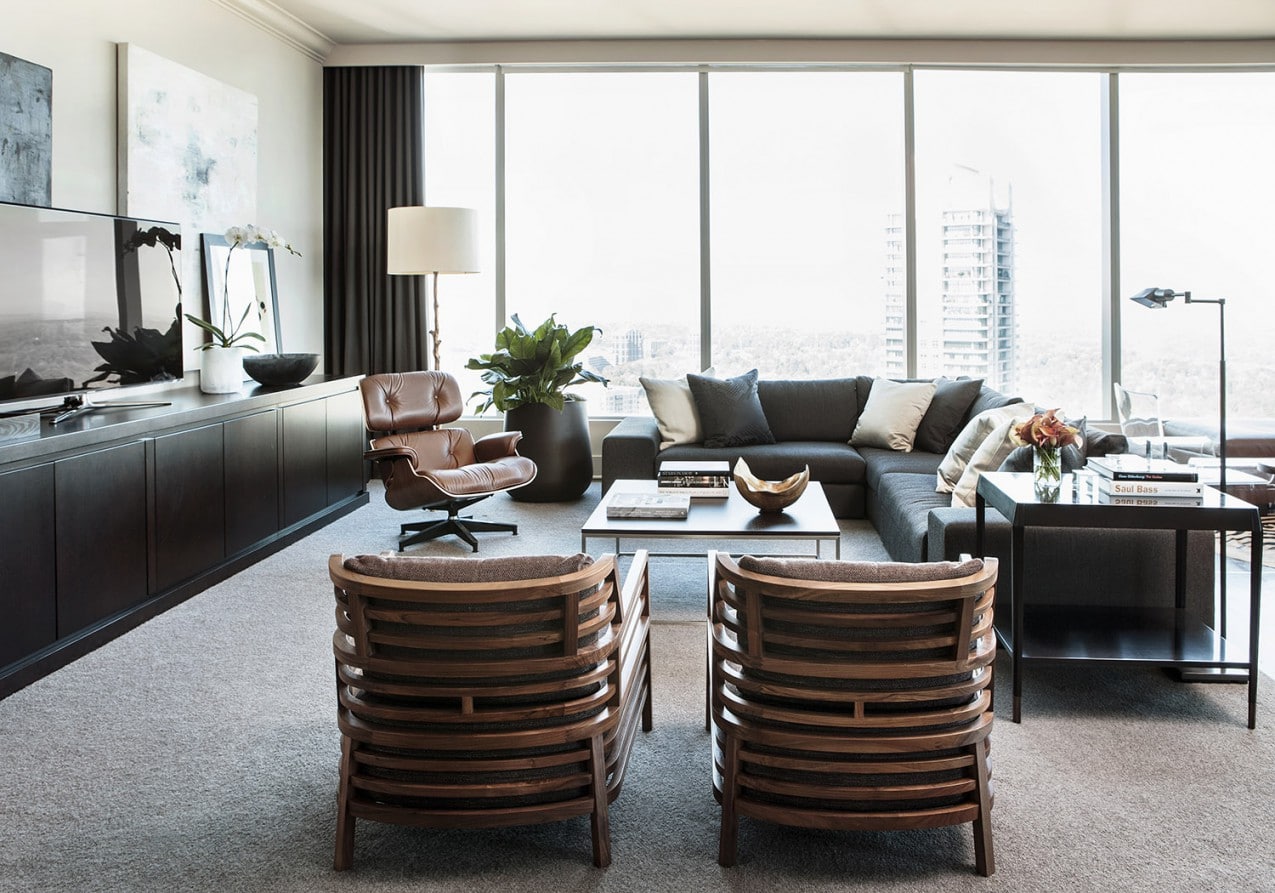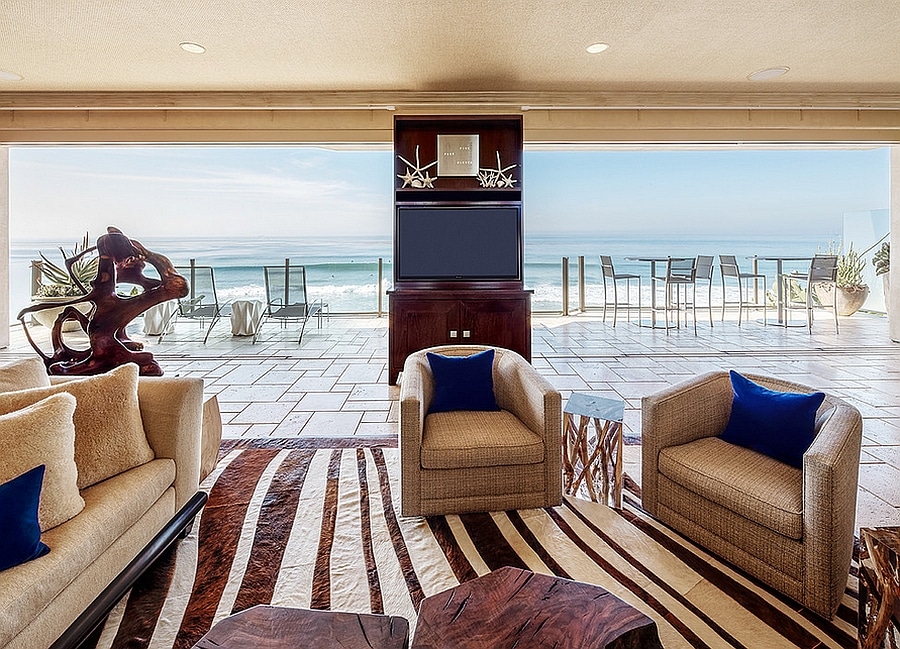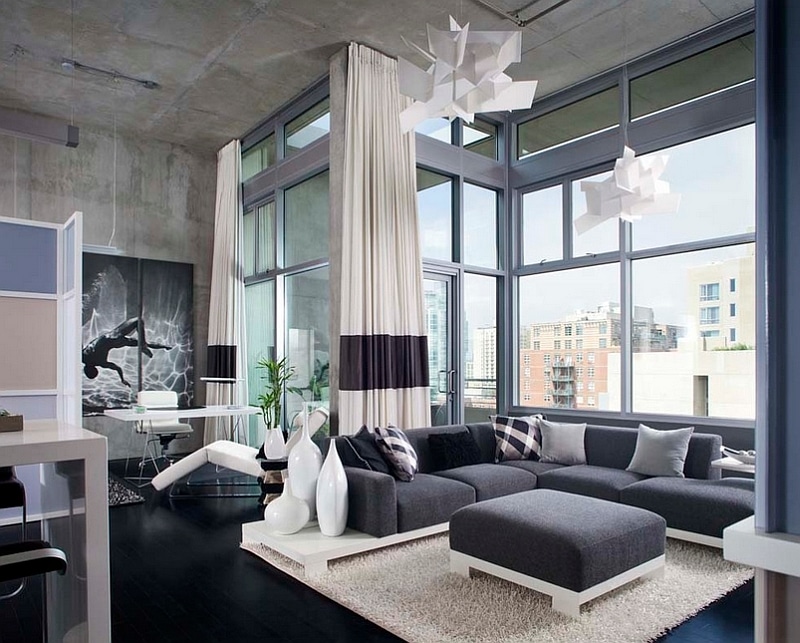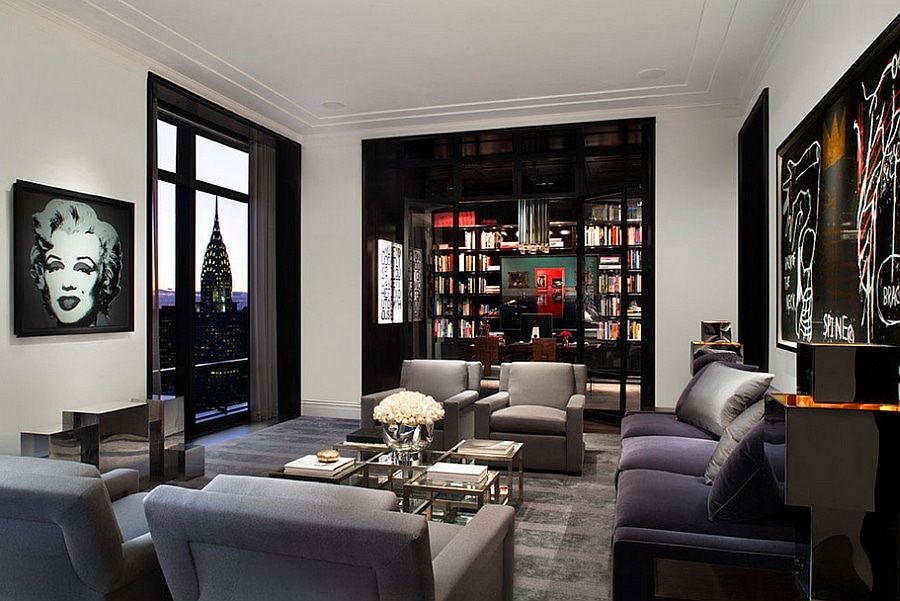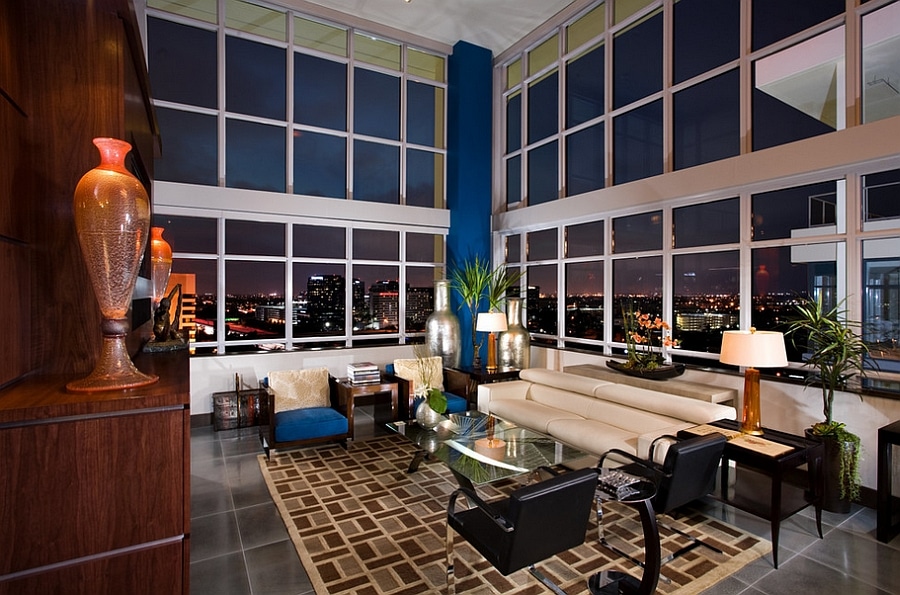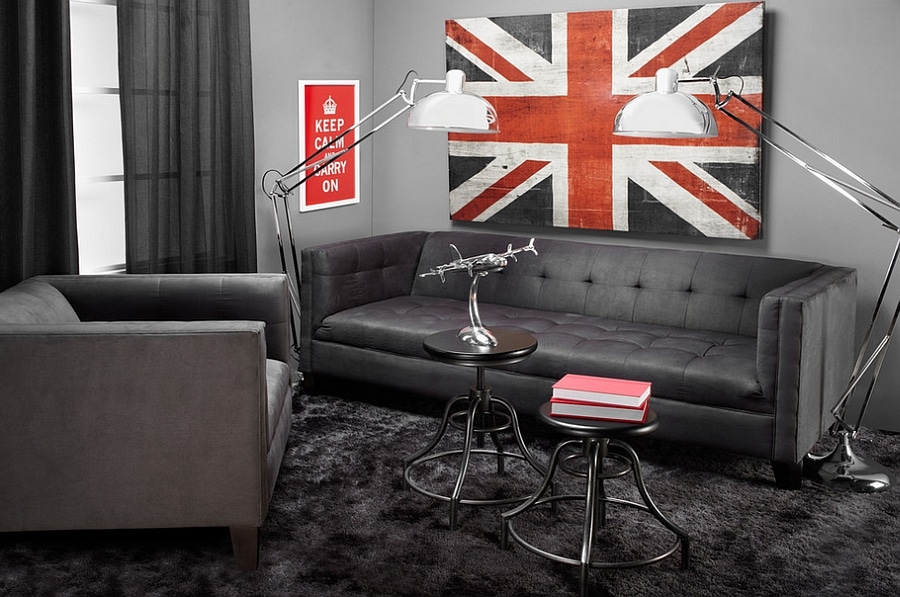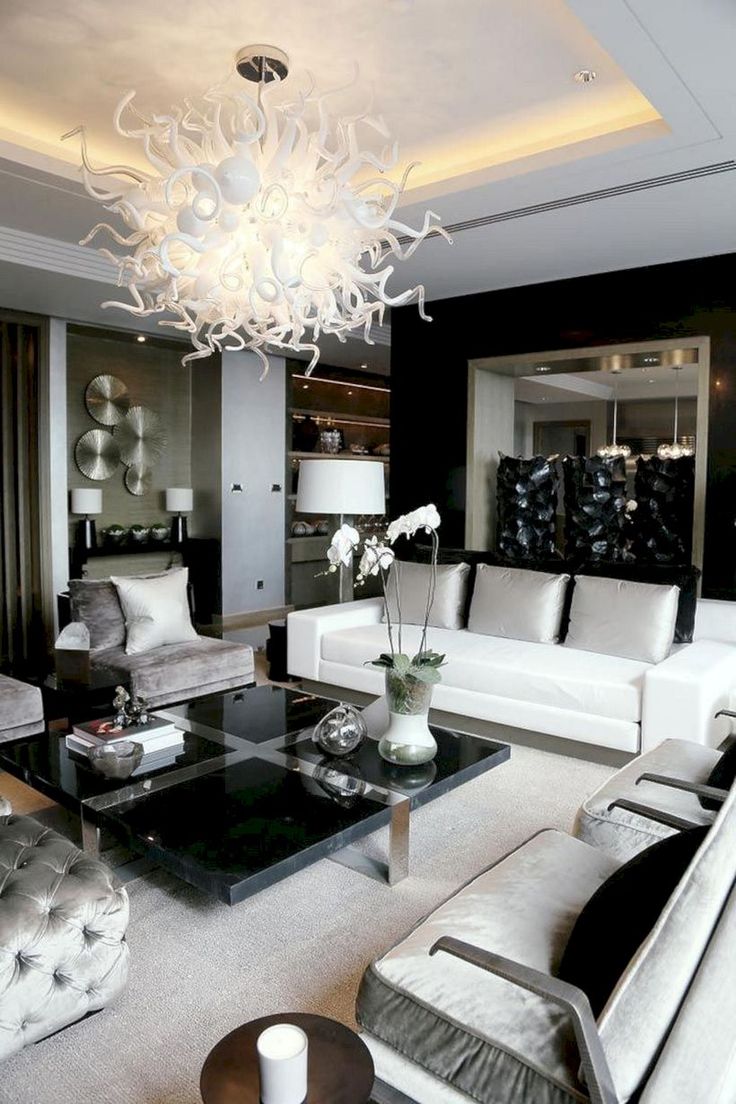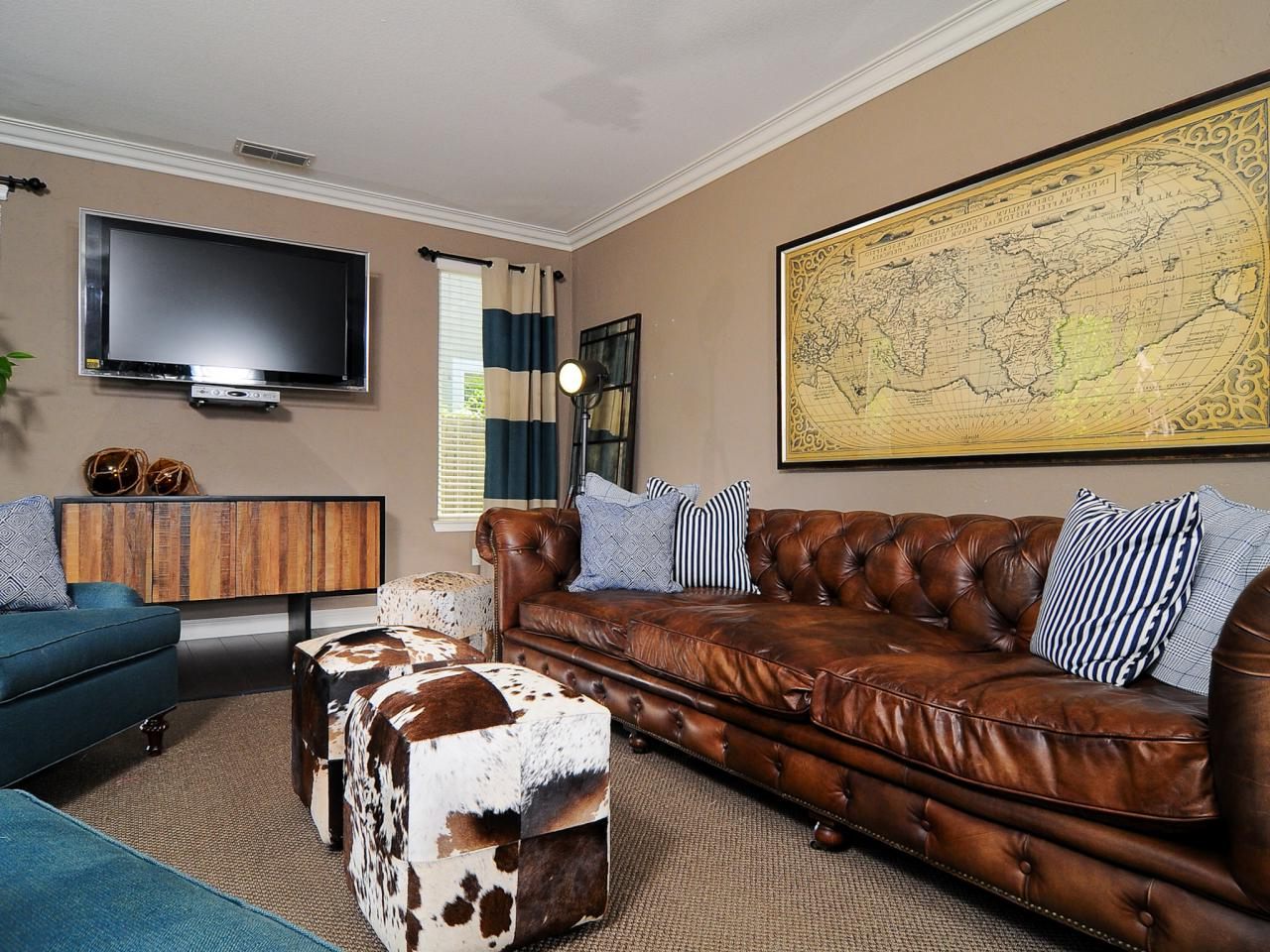 General FAQ
What is the best TV for a masculine living room?
When you're designing a masculine living room, keep it minimal and simple. Try and blend everything together and hide whatever technology you have. Offerings like the Samsung Frame blend perfectly into the wall and can display images of your choice.
What is the best wireless speaker for a living room?
The Bang & Olufsen A9 Wireless speaker is by far the best speaker for any living room. This speaker will stand out in the best possible way, with its art deco style and impressive audio quality.
How should you decorate a masculine living room?
When decorating a masculine living room, you should focus on keeping the room balanced. The simplest way to achieve this is through earth tone colours, simple whites, blacks, and woods. Accessories are always a necessity, so adding a quality throw blanket, coffee table and glass accessories is always a great move.
You'll also like:
Masculine Kitchen Ideas, Tips & Inspirations
Men's Bedroom Ideas for Modern Masculine Appeal
Modern Minimalist Living Room Ideas & Inspirations
---
Featured Video from Man of Many