Rain Down Fire with the Nerf Blaster Elite Titan CS-50
You know that scene in Predator when Mac picks up the minigun and unloads it, effectively clearing out a swath of jungle while trying to take down the alien? Now imagine that but only with a Nerf blaster. That's the effect you'll get with the motorized Nerf Blaster Elite Titan CS-50—only less lethal.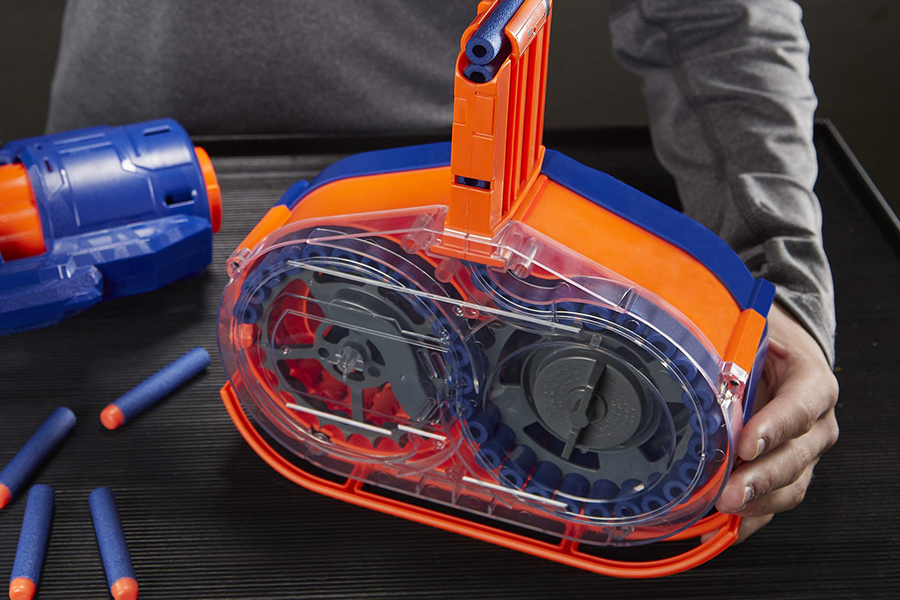 The CS-50 uses a drum that holds 50 darts. The blaster actually comes with 50 official Nerf Elite darts, but you may want to consider picking up a few more just because of how fast this gun fires them out. When put on fully automatic, the CS-50 will unload those 50 darts in rapid, continuous succession, spraying the game field with foam darts. For an even more menacing feel, the barrel of the CS-50 spins as you fire, making it feel even more like Mac's minigun.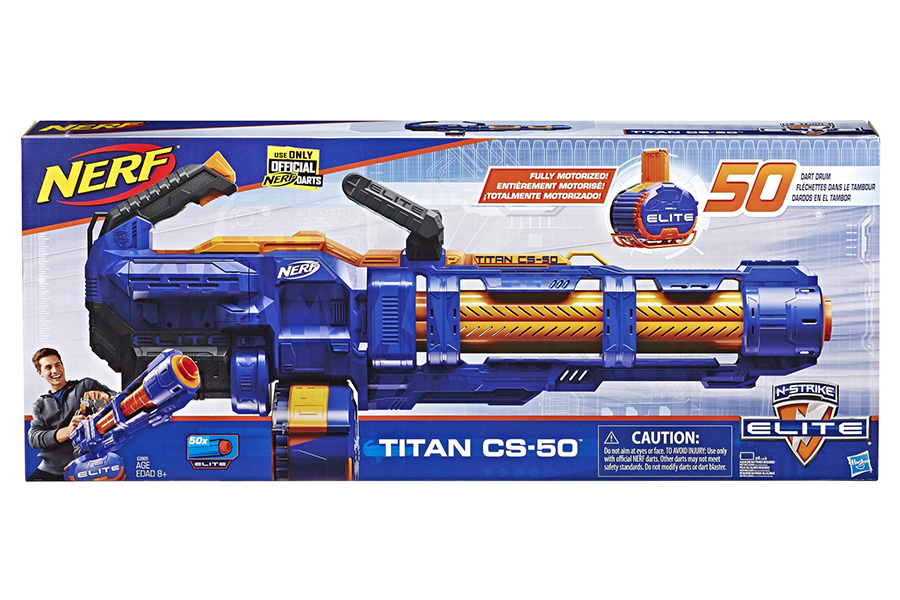 Much like the minigun, this blaster is a behemoth. It's over three feet long and 16 inches wide with the drum installed. It weighs 2.2 pounds, but it does offer two handles as well as a shoulder strap to help distribute the weight—and that shoulder strap is going to come in handy for little soldiers. For a little extra safety, there's a cover that you have to flip up before being able to activate the trigger on the rear handle. The gun can unload eight darts per second, so you'll burn through the entire 50 dart drum in about six seconds (here's hoping for an aftermarket drum to add even more fire power). It does require four D batteries, which adds to the weight a bit (and the cost). The CS-50 will be priced at $100.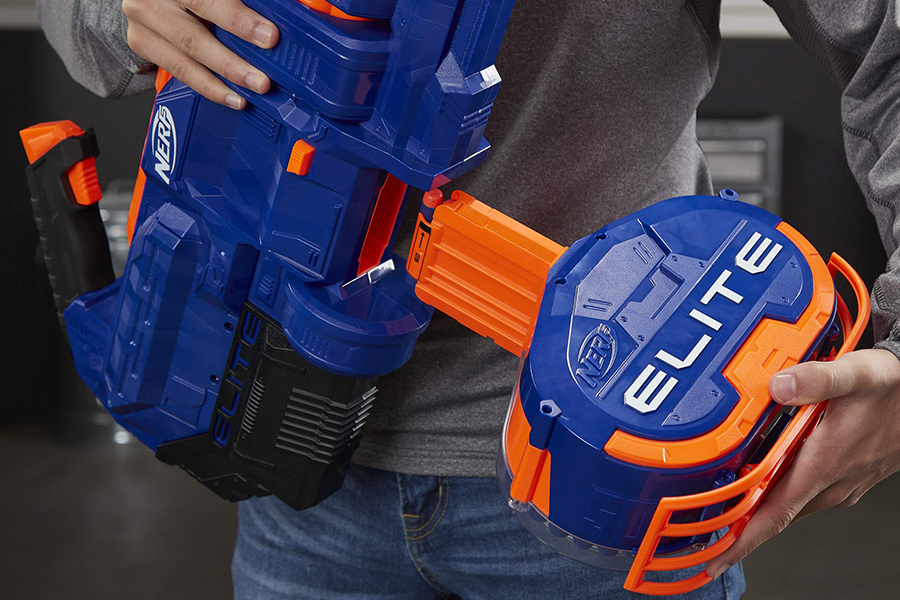 You may not be mowing down foliage while trying to hit an escaping alien, but you will be putting down plenty of suppressive fire. Now you just got to practice saying, "I ain't got time to bleed" (the mouth of chewing tobacco isn't recommended).