SpyraTwo is a Digital Water Gun that Will Blow You Away
Back in 2018, Spyra crowdfunded an advanced water gun that shot "water bullets" and was battery operated. They took a bit longer than originally planned, but they eventually delivered 11,000 units to people willing to fork over the $133 price. Spyra is improving on that design with the SpyraTwo Water Gun, which will come with a few updates, including an updated price of $159.
You'll also like:
10 Best Oculus Quest Games, Ranked
HYPE x NERF Blasters Get You Ready for a Steezy Shootout
Hasbro Just Dropped a Fully-Functional Mandalorian Phaser Nerf Gun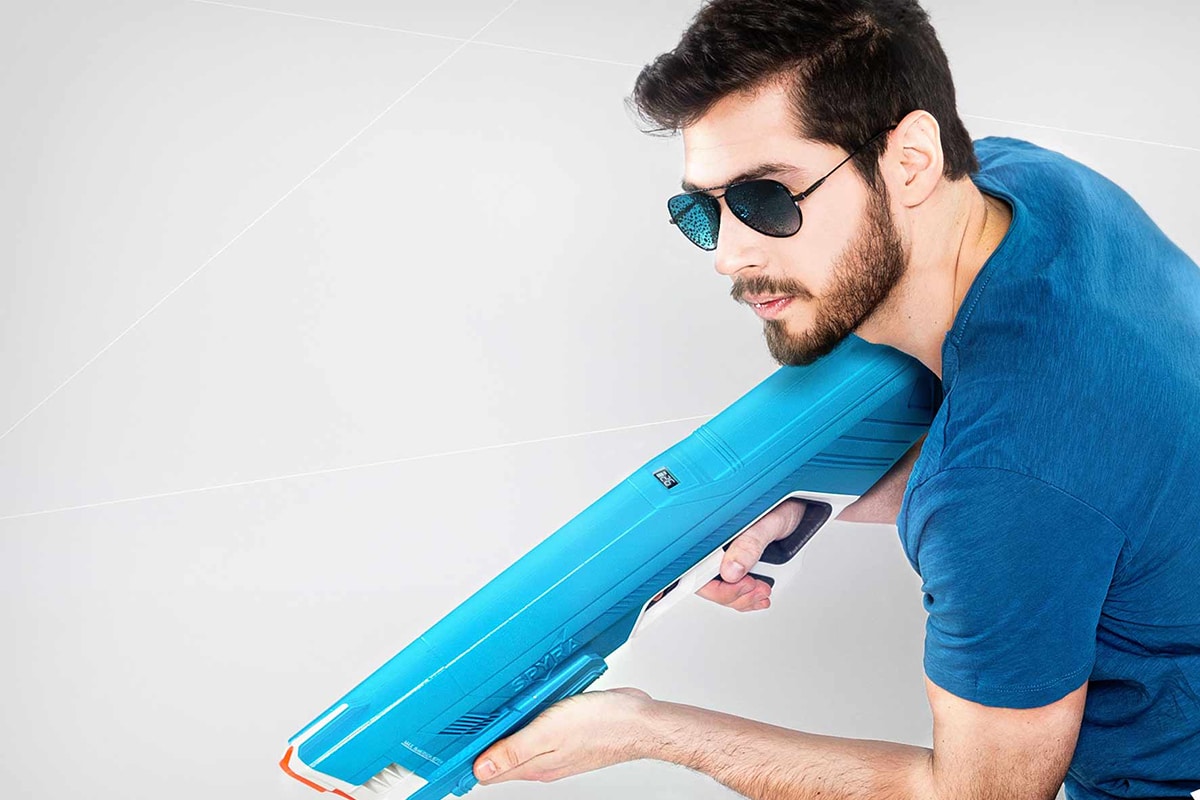 So what will you get for that increased price? The SpyraTwo will fire the same "bullets" of water faster and farther than the original. It also offers twice the battery life. The water gun works off a self-pressurizing tank that is filled by a water pump, which has also been improved to be quieter than the original. The tank holds enough water for 20 shots—the only downgrade from the original, which could hold enough water for 25 shots.
The gun operates off of a rechargeable battery that uses a USB-C port to charge. When it's time to soak your friends, you can charge up to three shots at a time, with each shot consisting of about a shot glass's worth of water. The gun will send those bullets 30 feet downrange. You can also charge up for a single larger blast of water that can go up to 46 feet (if you hold the gun at a 45 degree angle). When you're out of water, filling up the tank, the water gun can refill on its own using the pump. The new design is also said to not leak, so you won't lose your ammo. On a full battery you can get about 90 refills, which will let you get about 2000 blasts.
The SpyraTwo Water Gun has a sleek, futuristic design that comes in either red or blue. You may have to pay a bit extra, but you will, without doubt, have the most advanced water gun this summer with the SpyraTwo Water Gun.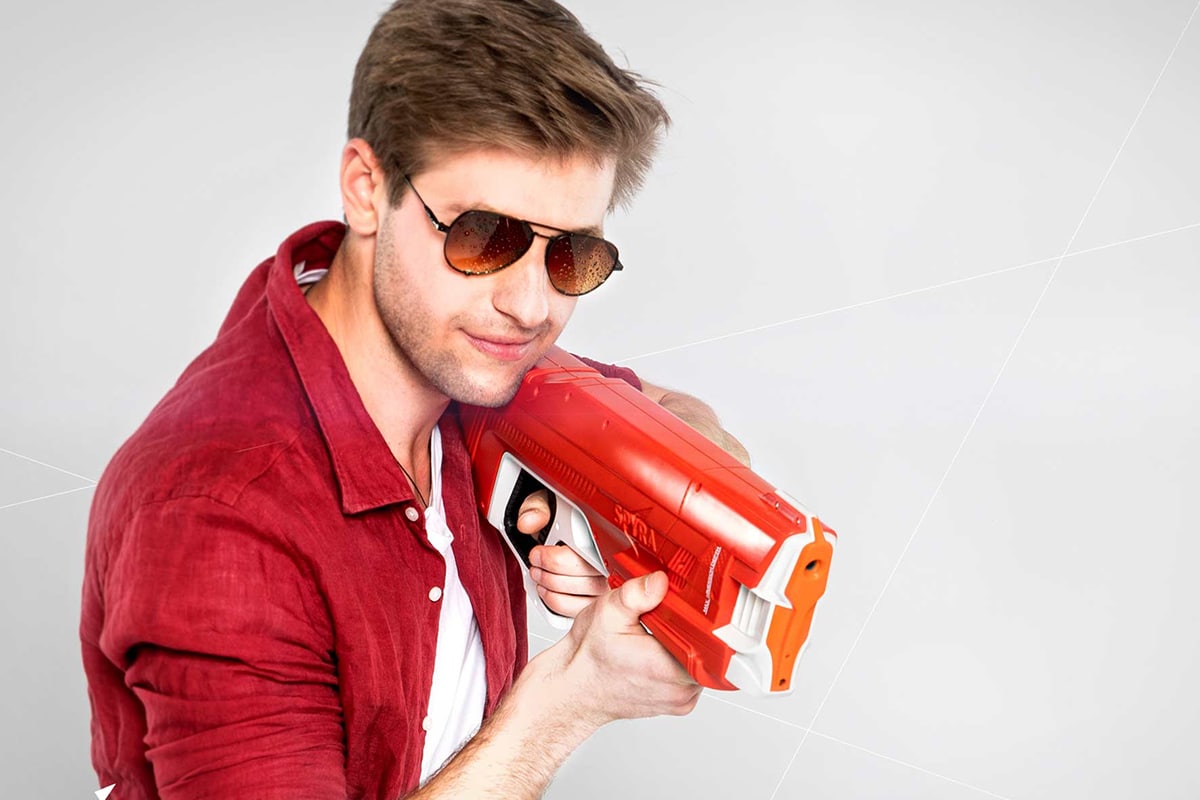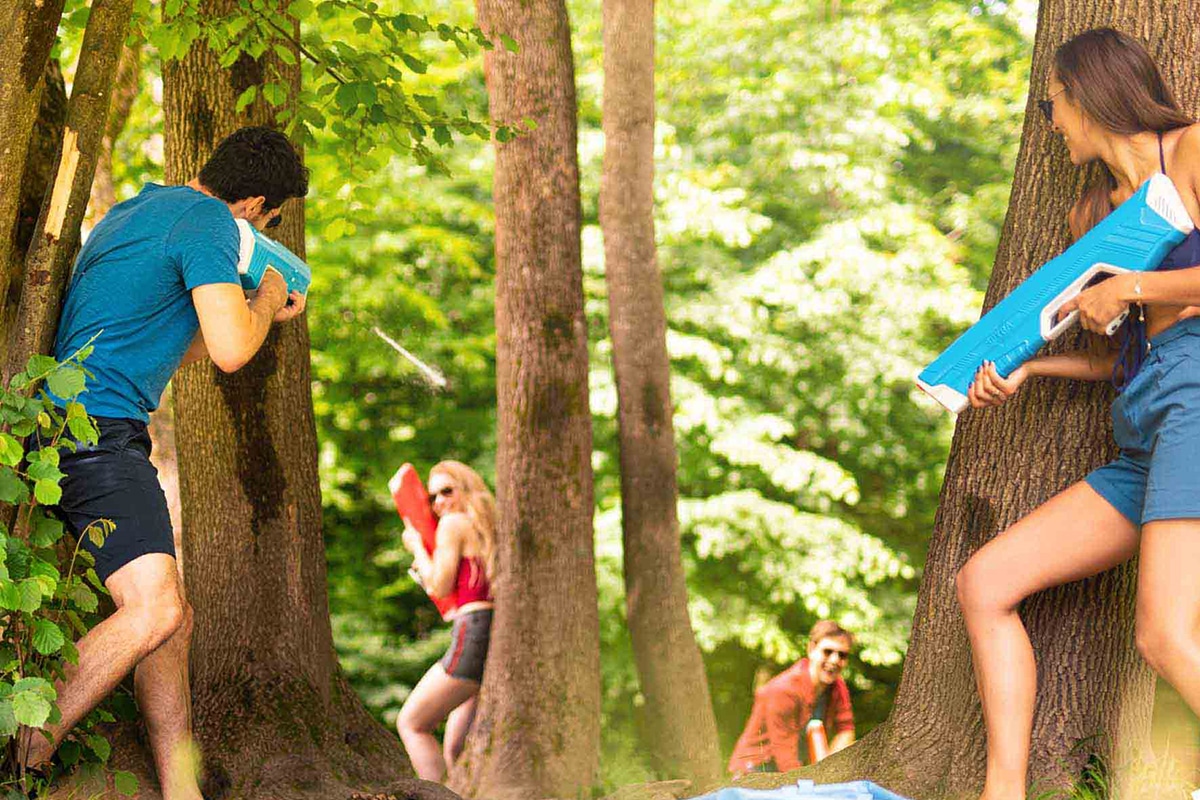 You'll also like:
Get Nostalgic with the All-New Atari VCS Hybrid Platform
HYPE x NERF Blasters Get You Ready for a Steezy Shootout
Hasbro Just Dropped a Fully-Functional Mandalorian Phaser Nerf Gun