10 Best Oculus Quest Games, Ranked
Congratulations on your purchase of an Oculus Quest all-in-one-headset. Now all you need to do is to build a collection of some great games to immerse yourself in virtual reality. With a growing list of over 150 games and experiences, there's no shortage of things to play, see and do. But not all games are created equal. That's why we've dug deep into the library and compiled a list of the 10 best Oculus Quest games.
Below the list is another selection. This time focused on the best free Oculus Quest games ideal for those who spent all their money investing in the headset. So whether you're looking to test drive your new technology or discover a few titles to play over the weekend.
Here is a list of the 10 best games for Oculus Quest:

1. Beat Saber
Beat Saber is our pick for the best game on Oculus Quest. It's the unique mix of Guitar Hero meets Star Wars' lightsaber battles, all performed to an eclectic mix of original EDM tracks and popular music that makes it such a stand out experience. Beat Saber is also a full-body workout that's great played alone but an even better party starter when taking turns with friends, competing for high scores. With 15 tracks to choose from and over 70 more available through DLC, there's no doubting this is one of best Oculus Quest games ever made.
Initial release date: 1 May 2018
Composer: Jaroslav Beck
Developers: Beat Games, Beat Games s.r.o.
Awards: The Game Award for Best VR Game
Designers: Vladimir Hrincar, Jan Ilavsky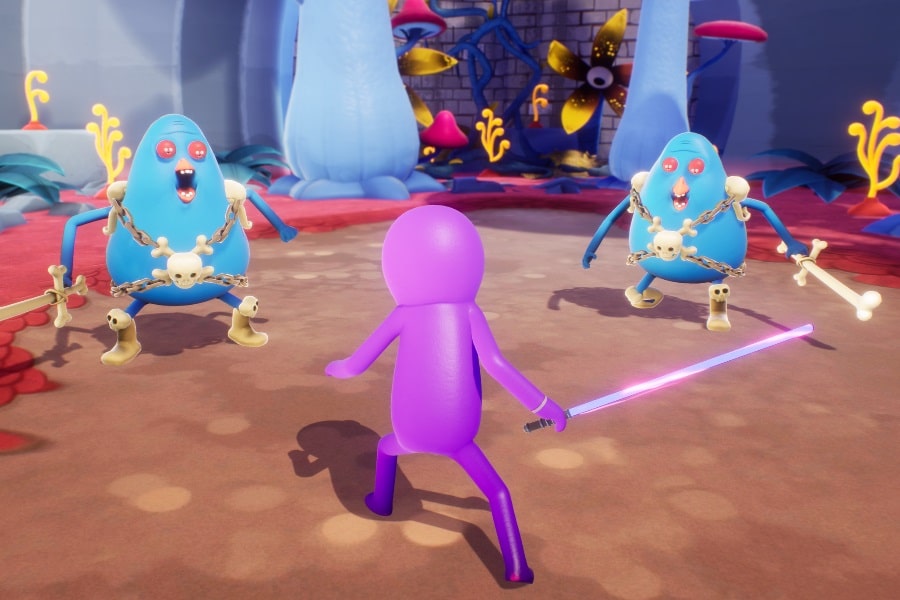 2. Trover Saves the Universe
From Justin Roiland, the co-creator of Rick and Morty comes an immersive adventure that is equal parts hilarious and absurd. The story opens with a beaked lunatic stealing your dogs and stuffing them into his eye holes, granting him the power to destroy the universe. You then partner with and control Trover, a purple eye hole monster to explore a series of weird planets, defeating aliens in combat and solving puzzles in one of the best Oculus Quest games we've come across. Trover Saves the Universe recaptures the thrills of classic platformers like Super Mario 64 and Banjo-Kazooie and elevates the material with familiar voice acting and crude, unhinged comedy throughout.
Initial release date: 31 May 2019
Developer: Squanch Games
Mode(s): Single-player
Writer(s): Spencer McCurnin; Steve Cha
Publishers: Squanch Games, Limited Run Games, Gearbox Software
---
Featured Video from Man of Many
---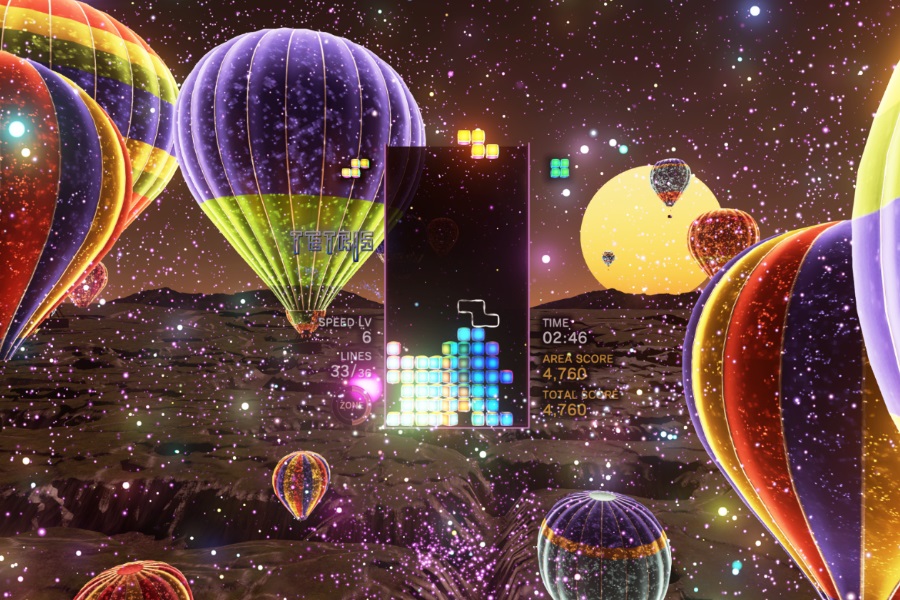 3. Tetris Effect
It's Tetris like you've never seen, heard, or felt before. Taking a well-loved title and turning it into one of the best Oculus Quest games on the market is no mean feat, but designer Tetsuya Mizuguchi managed it. The core gameplay is the same as it's always been: place blocks in rows to clear lines. What makes Tetris Effect unique is the immersive three-dimensional worlds that react and evolve based on how you play. We're talking about music, backgrounds, sounds and special effects. Everything down to the Tetris pieces themselves, pulse, dance, shimmer, and explode in perfect sync with how you're playing. It's like a dance party for your fingertips and an immersive light show within the Oculus Quest headset.
Initial release date: 9 November 2018
Designer: Tetsuya Mizuguchi
Engine: Unreal Engine 4
Developers: Resonair, Monstars, Stage Games
Composers: Hydelic, Noboru Mutoh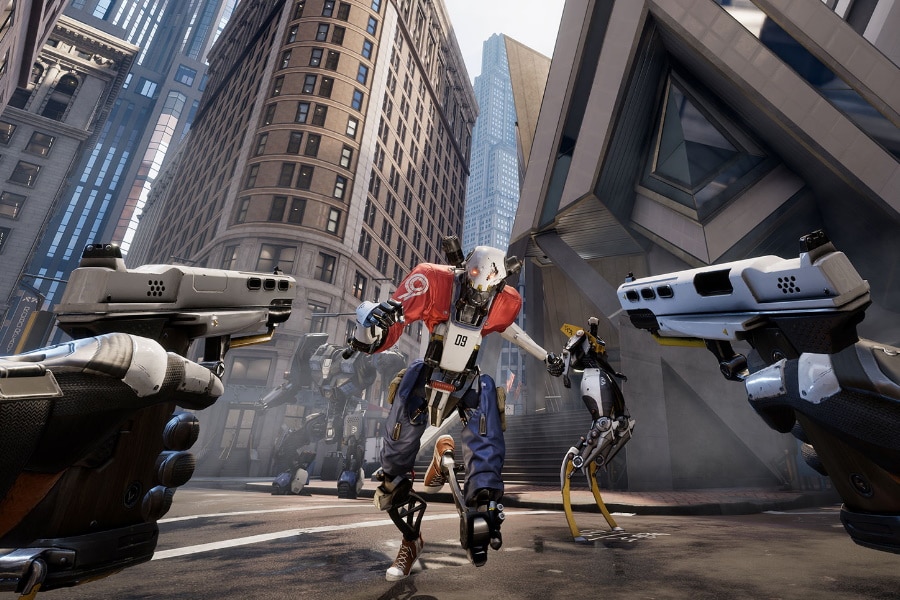 4. Robo Recall: Unplugged
Arguably the best first-person shooter on Oculus Quest, Robo Recall: Unplugged is a non-stop action simulator that pits you against waves of defective robots all ready for you to 'decommission.' The Blade Runner-inspired story opens with a barrage of homicidal robots on the loose. You play as a Recaller who must rely on wits, reflexes and an arsenal of weapons to eliminate the robot uprising. It's incredibly satisfying to shred these bots with bullets because they break up different each time. Add in high scores and advanced challenges and the ballet of bullets can continue once all the robots have been recalled.
Initial release date: 21 May 2019
Engine: Unreal Engine 4
Developers: Epic Games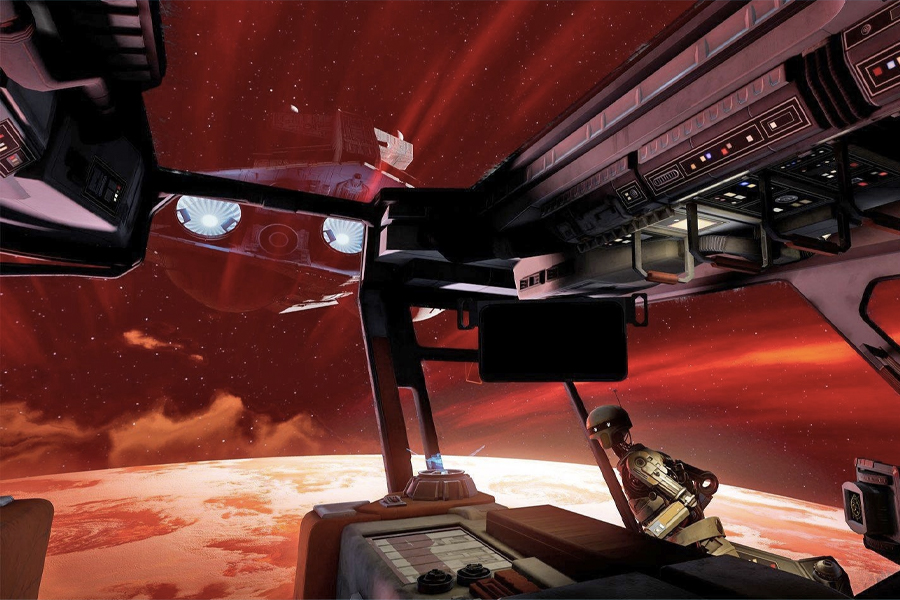 5. Star Wars: Vader Immortal
Spread across three separate episodes, Vader Immortal is the immersive Star Wars experience you've been waiting for and one of the best Oculus Quest games out there. You play as a Han Solo-like smuggler with a droid companion who is thrust on a grand adventure both working for and against Darth Vader. Featuring an original story from the writer of The Dark Knight Trilogy, this VR series has you up close and personal with the feared Sith Lord while you hone lightsaber skills and explore the fiery depths of Mustafar, Vader's homeworld. Once the credits have rolled, there's a Lightsaber Dojo for that open-ended training experience where you can master the weapon of the Jedi Knights.
Initial release date: 2019
Developer: ILMxLAB
Publisher: Disney Interactive Studios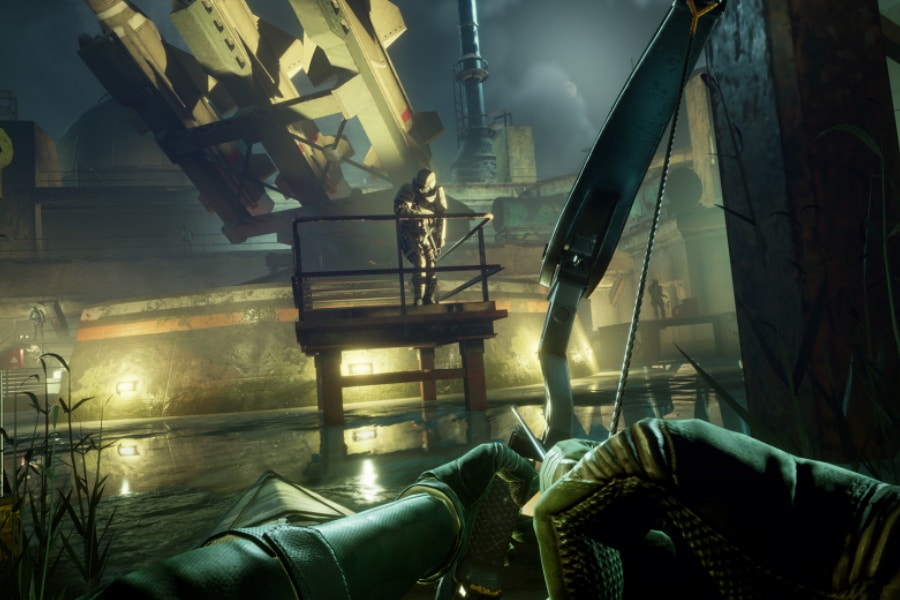 6. Phantom: Covert Ops
One of the most bizarre games on this list is also one of the most satisfying. Phantom: Covert Ops is a stealth shooter where you're tasked with infiltrating hostile wetlands across one night to prevent an all-out war. What makes it unusual is that all action takes place from the seat of your military kayak. Yes, a kayak. This watercraft is just a tool used for adding natural movement to VR, and you're still blasting away enemies across a familiar first-person shooter campaign utilising silenced pistols, sniper rifles, machine guns and more. If you play just one game this year that makes use of a kayak, make it Phantom: Covert Ops.
Initial release date: 25 June 2020
Developer: nDreams
Publishers: nDreams, Oculus Studios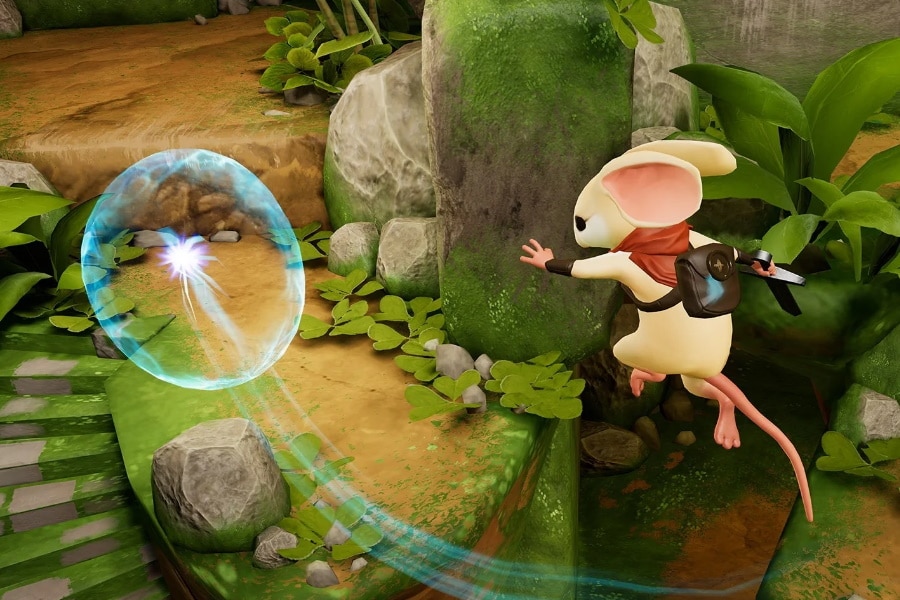 7. Moss
Moss is a storybook action-adventure featuring a mouse named Quill on an epic journey to save her uncle from evil forces. Together you will explore a fantasy world, sword fight monsters, traverse platforms and solve puzzles along the way. Moss will feel familiar to anyone who has owned a gaming console or two. But the immersive nature of VR elevates the experience by actually placing you in the world of Moss, and that makes the whole situation feel that much more special. Definitely one of the best Oculus Quest games for people seeking a bit of relaxing nostalgia.
Developer: Polyarc
Publisher: Polyarc
Composer: Jason Graves
Engine: Unreal Engine 4
Release: 27 February 2o18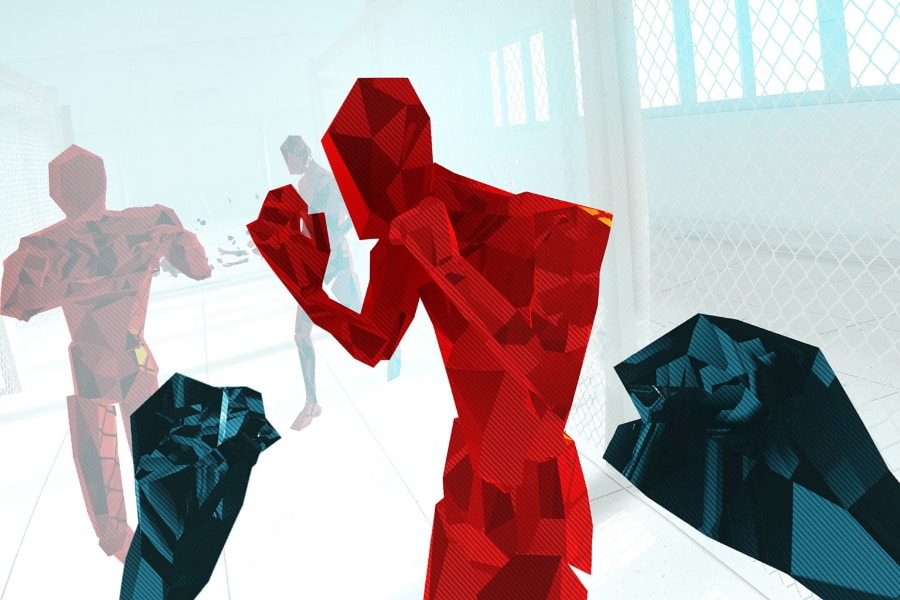 8. Superhot VR
No list of the best games for Oculus Quest is complete without Superhot VR. Blurring the lines between cautious strategy and unbridled mayhem, Superhot is the first-person shooter in which time moves only when you move. The original game did a bang-up job of making you feel like you're in the slow-mo scenes from The Matrix. Superhot VR does more of the same but makes you an active participant in the over-the-top shootouts of which this game has plenty.
Initial release date: 5 December 2016
Developer: SUPERHOT Team
Designer: Cezary Skorupka
Publisher: SUPERHOT Team
Nominations: The Game Award for Best VR Game
Platforms: PlayStation 4, Microsoft Windows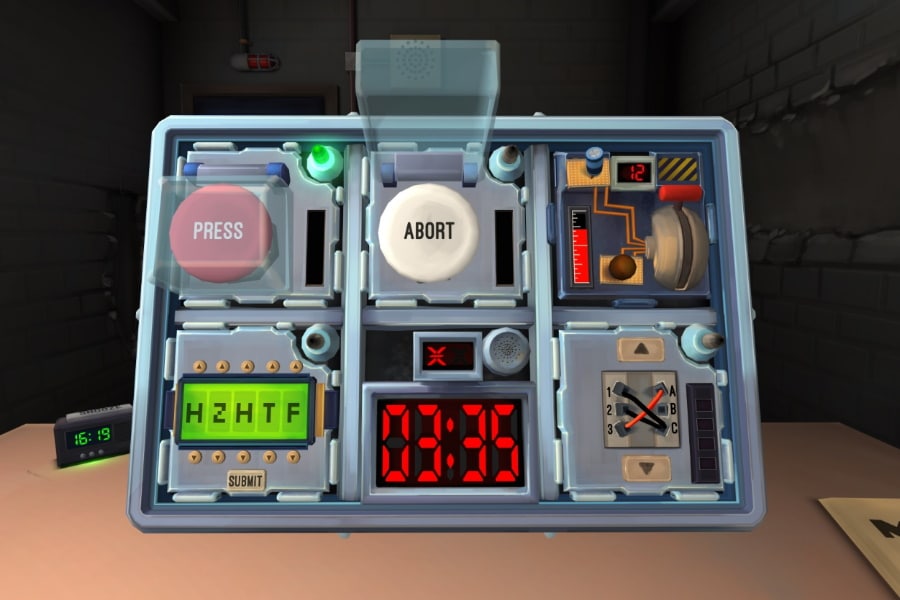 9. Keep Talking and Nobody Explodes
One player dons the Oculus Quest which traps them in a room with a ticking time bomb to defuse. The other players are the "Experts" who must use smartphones to read the instructions and share appropriate info with the player diffusing the bomb. Everyone has to talk it out, and one mistake is all it takes for things to go boom. Featuring a combination of puzzle-solving and communication skills, Keep Talking and Nobody Explodes is the perfect VR addition to games night.
Initial release date: 16 July 2015
Mode(s): Multiplayer
Developer: Steel Crate Games
Genre: Puzzle video game
Engine: Unity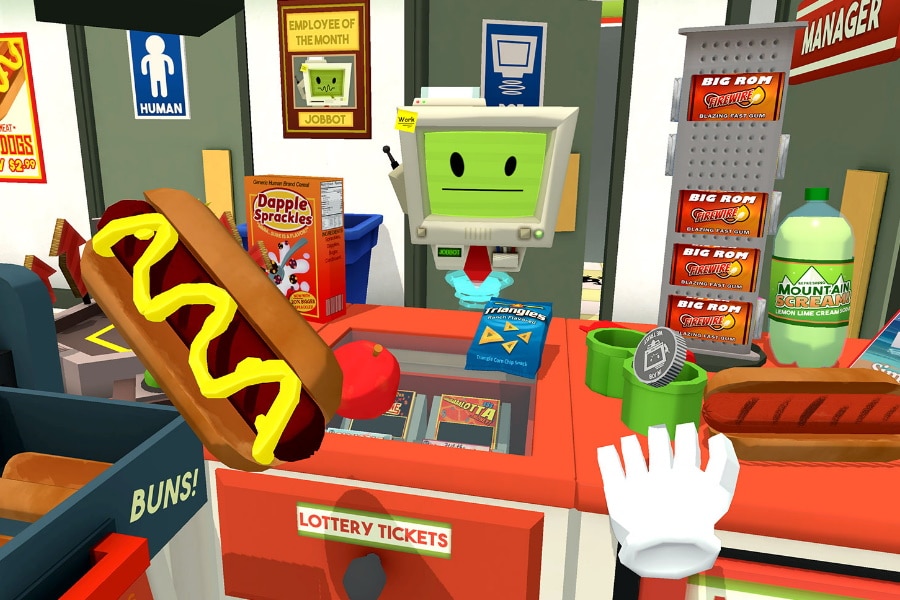 10. Job Simulator
In a world where robots have replaced all human jobs, step into the 'Job Simulator' to learn what it was like 'to job'. Players can relive the glory days of work by simulating the ins and outs of being a gourmet chef, an office worker, a convenience store clerk, and a mechanic. Throw a stapler at your boss. Pour coffee in the printer. Break things—this is the sort of physics-based humour you will find here. Job Simulator is not a deep or overly long game, but it's a great way to experience what's possible in VR. If you like this one be sure to check out the spin-off Vacation Simulator.
Developer: Owlchemy Labs
Publisher: Owlchemy Labs
Engine: Unity
Initial Release Date: 21 May 2o19
5 Best FREE Oculus Quest Games and Experiences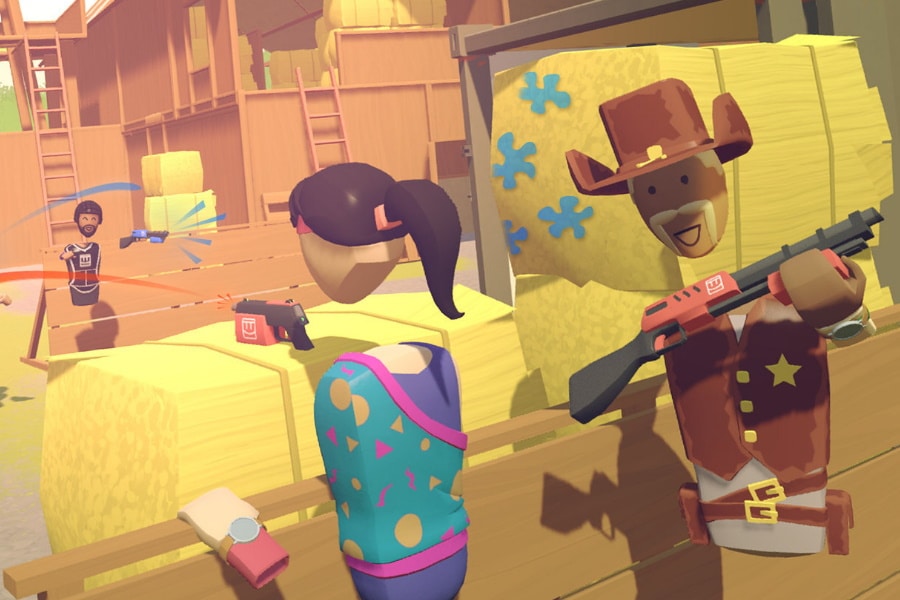 1. Rec Room
Rec Room is the best free Oculus Quest game and the best place to hang out with friends in VR. Together, you can play intense multiplayer games or explore immersive environments. There are thousands of user-created game and event rooms to discover, with new ones added al the time. You can even build your own rooms. Rec Room is cross-platform and free, so there's no reason not to join in.
Initial release date: June 2016
Engine: Unity
Developers: Rec Room, Rec Room Inc.
Publishers: Rec Room, Rec Room Inc.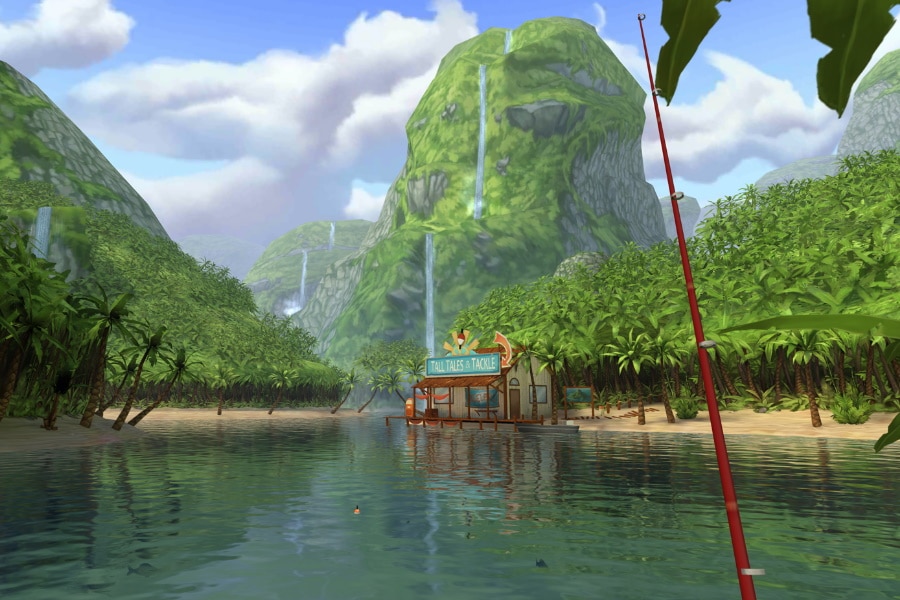 2. Bait!
Bait! is an excellent, chilled alternative to all the shooting and violence of the other games on this list. Unless you consider catching fish a violent act. Spread yourself across four unique lakes to catch rare fish to fill the aquarium at your workplace. That's it. Bait! is about relaxing and winding down, and it achieves those goals while staying away from your wallet. Win!
Initial release date: 21 May 2019
Developers: Resolution Games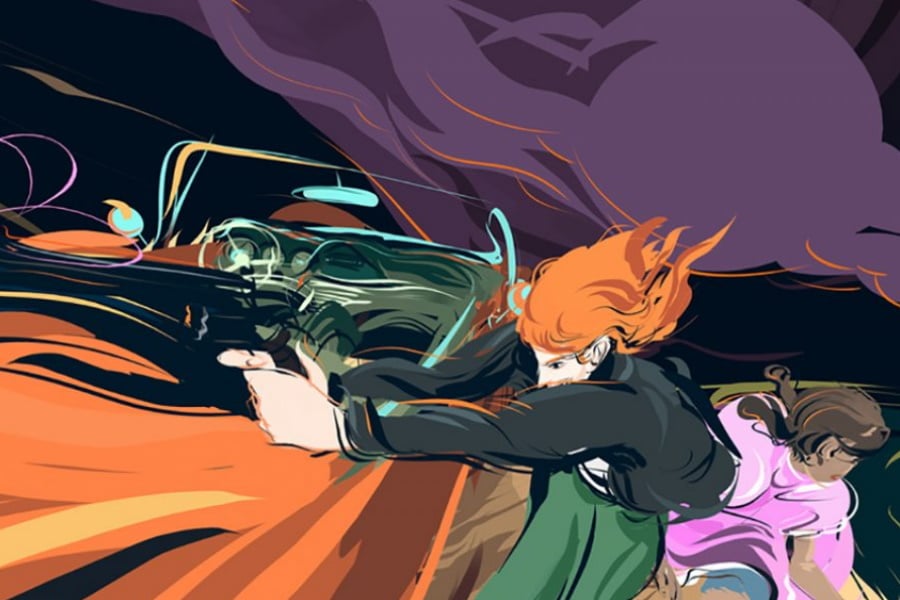 3. Dear Angelica
This is what happens when you let talented and creative people make their mark on a new medium. Dear Angelica is a slightly interactive short film that's entirely painted by hand and presented in VR. It's directed by a former Pixar artist, made its debut at Sundance and stars Geena Davis and Mae Whitman. The premise explores the magical and dreamlike ways we remember our loved ones. Dear Angelica is fifteen minutes (and zero dollars) well spent.
Initial release date: 23 October 2019
Developers: Oculus Story Studio
Publishers: Oculus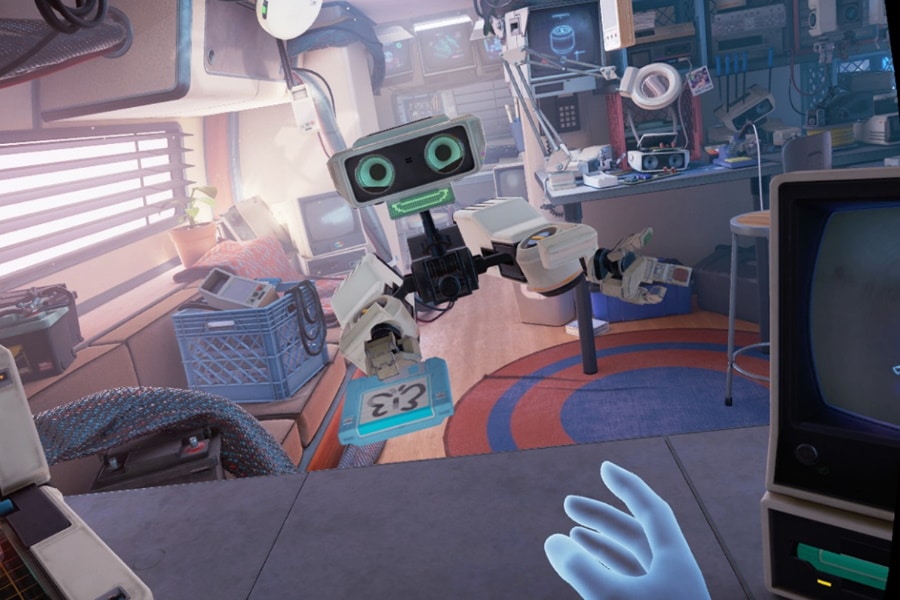 4. Oculus First Contact
What you have here is an 80s-inspired virtual sandbox designed for exploring the potential of VR technology. Oculus First Contact is all about touching, tapping, holding and throwing things utilising the innovative Oculus Touch controllers. You also score a Wall-E-like robot to guide the way.
Initial release date: 22 May 2019
Developers: Oculus/Fun Bits Interactive
Publishers: Oculus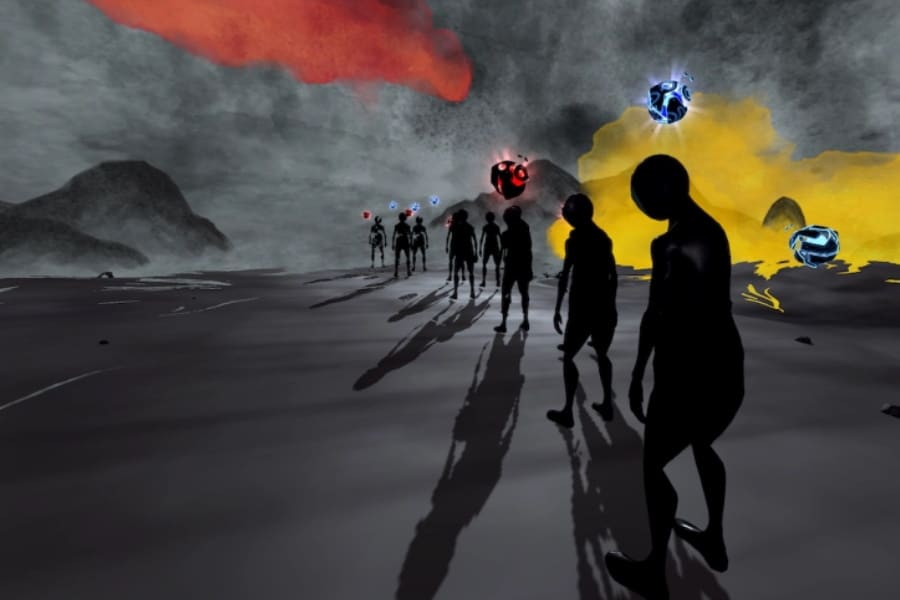 5. The Key
The Key is an award-winning, surreal short film narrated by Arrested Development's Alia Shawkat. It's described as a magical realism experience that will take you on a journey through dreams, facing challenges and difficult decisions, leading to a shocking reveal. You don't need to do much, so relax and let the story guide you.
Initial release date: 17 April 2020
Developers: Lucid Dreams Productions
Publishers: Lucid Dreams Productions
General FAQ
Does Oculus Quest have good games?
There are several hundred games and experiences currently available for Oculus Quest, and the library continues to grow. Some of the best games include Beat Saber, Tetris Effect, Robo Recall, Superhot VR and Star Wars: Vader Immortal.
Does Oculus Quest come with games?
Oculus Quest can come preloaded with demos for popular games like Beat Saber and Journey of the Gods. There are also dozens of more demos and free experiences available via the Oculus Quest Experiences store and app.
What games are free on Oculus Quest?
There are dozens of free games available for Oculus Quest. We recommend starting with Rec Room, First Contact and Bait! Then check out the award-winning short films Dear Angela and They Key.
How to play Steam games on Oculus Quest?
Purchase an Oculus Link cable to connect your Quest headset to a PC. This opens up Quest to the entire Oculus Rift library of games available on Steam and beyond. We're talking Half-Life: Alyx, Asgard's Wrath and The Walking Dead: Saints & Sinners among others.
---
Featured Video from Man of Many