15 Epic Toys to Keep You Entertained During Lockdown
The best toys will serve you well during these times of lockdown and for obvious reasons: because they'll keep you and your kids occupied. Sure, being a parent is rewarding and life-changing and all that jazz, but let's be honest, there's only so much one-on-one time you can take. That's exactly where the best toys come in, providing a much-needed distraction for you and your children alike. Stay safe and entertained out there!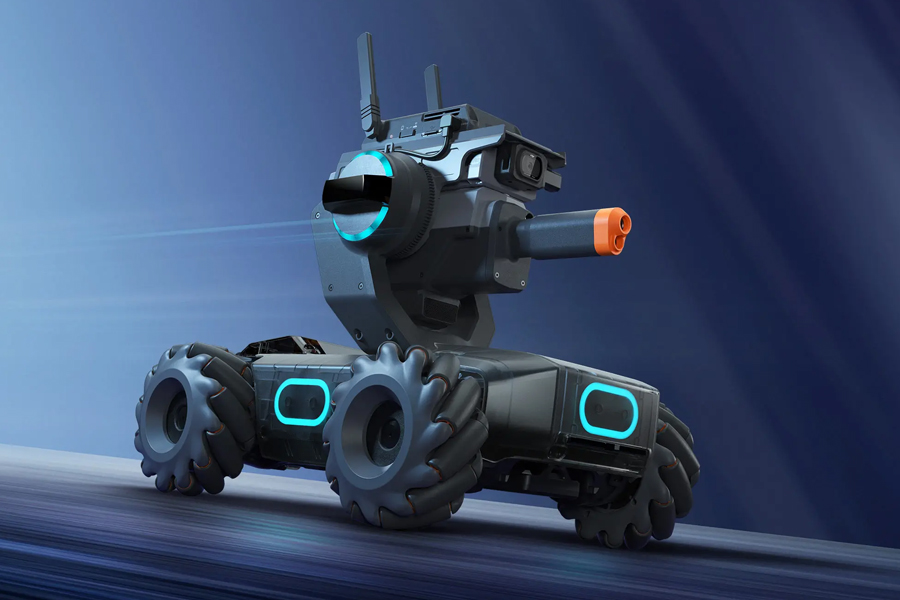 1. DJI Robomaster S1
Putting every other RC robot to shame, DJI's Robomaster S1 is guaranteed to deliver endless hours of both education and entertainment. Build it from the ground up and customise its components along the way. Now, prepare for battle! You don't have to be a kid or even have kids to reap enjoyment out of this resoundingly modern toy.
Price: US$549 and up
Aimed at: Ages 14 and up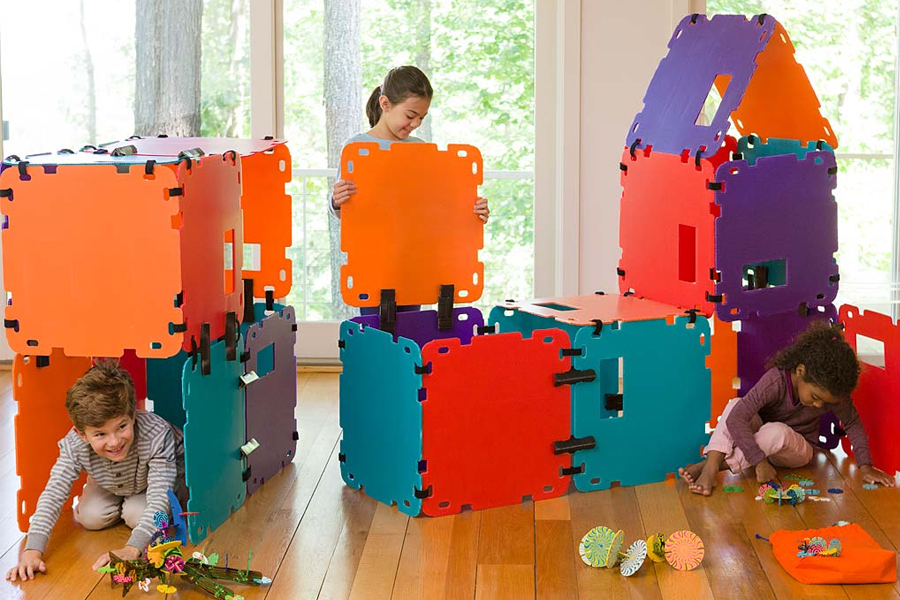 2. Mighty Fantasy Fort Building Kit
You and your kids might be stuck at home, but you're not stuck indoors. Take the action outside by way of this Fantasy Fort, which includes 24 weather-resistant panels, 8 window panels, hook & loop tape, and carton building clips for vertical builds. The possibilities are endless.
Price: US$90
Aimed at: Ages 4 and up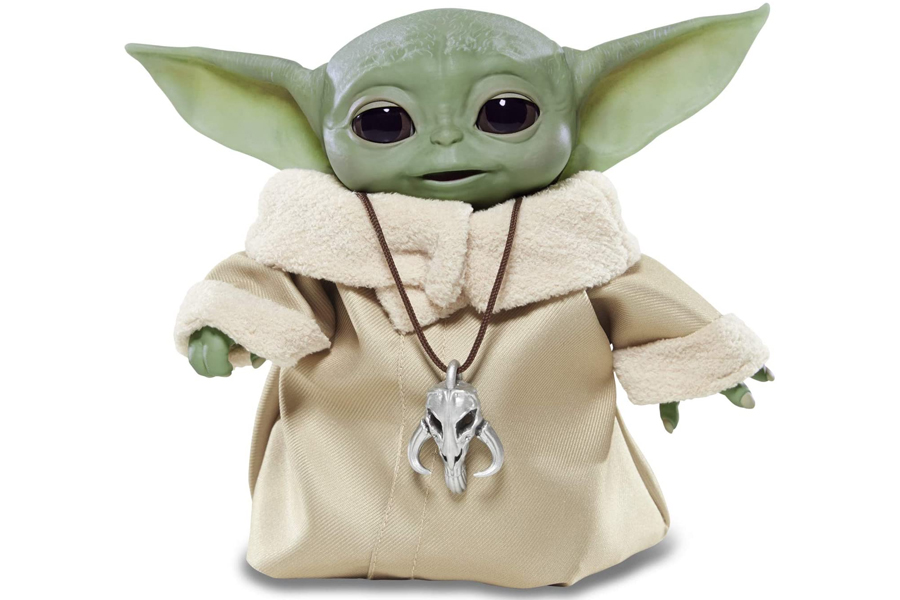 3. Baby Yoda
Bring the newest "Star Wars" sensation into your home with this animatronic Baby Yoda. Ripped straight out of the hit series "The Mandalorian," it delivers over 25 sound and motion combinations.  An epic toy this is.
Price: US$60
Aimed at: Ages 4 and up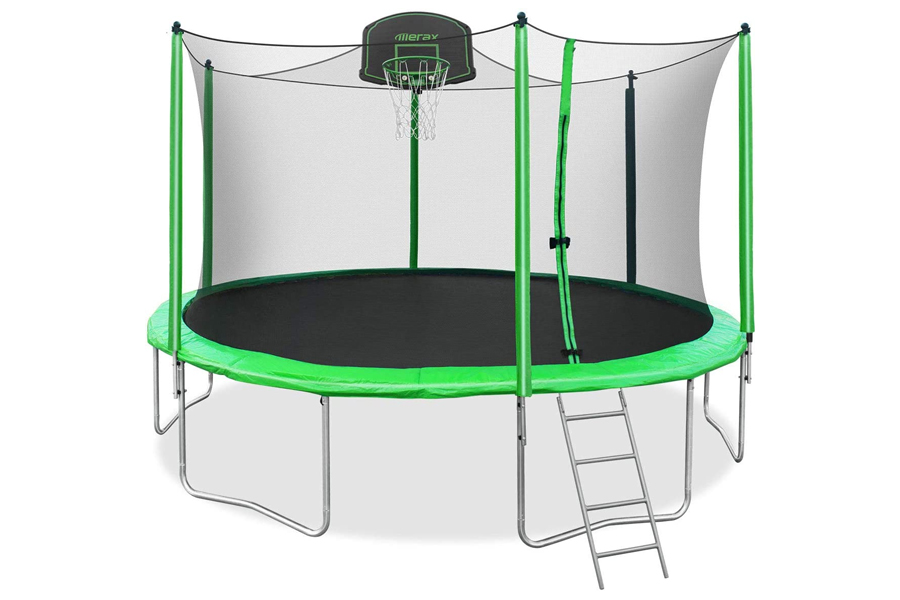 4. Enclosed Trampoline with Basketball Hoop
What is there to say that the words "Enclosed Trampoline with Basketball Hoop" don't say for themselves? This is everything we ever wanted as a kid and never received. Don't make the same mistake our parents did!
Price: US$700
Aimed at: Ages 7 and up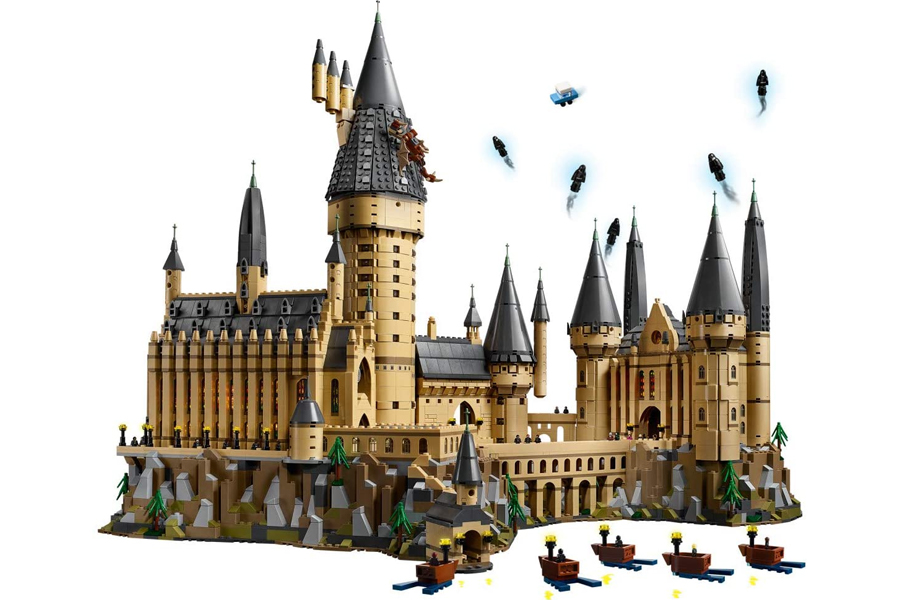 5. LEGO Harry Potter Hogwarts Castle
Odds are your home is already crawling with amazing Harry Potter toys, but this one will outshine them all. It comes from LEGO and consists of 6,020 pieces, along with 4 character figurines and 27 micro-figures. Hunker down with the kids and get to work and don't stop until you've brought the Hogwarts Castle to life. Epic, indeed.
Price: US$760
Aimed at: Ages 16 and up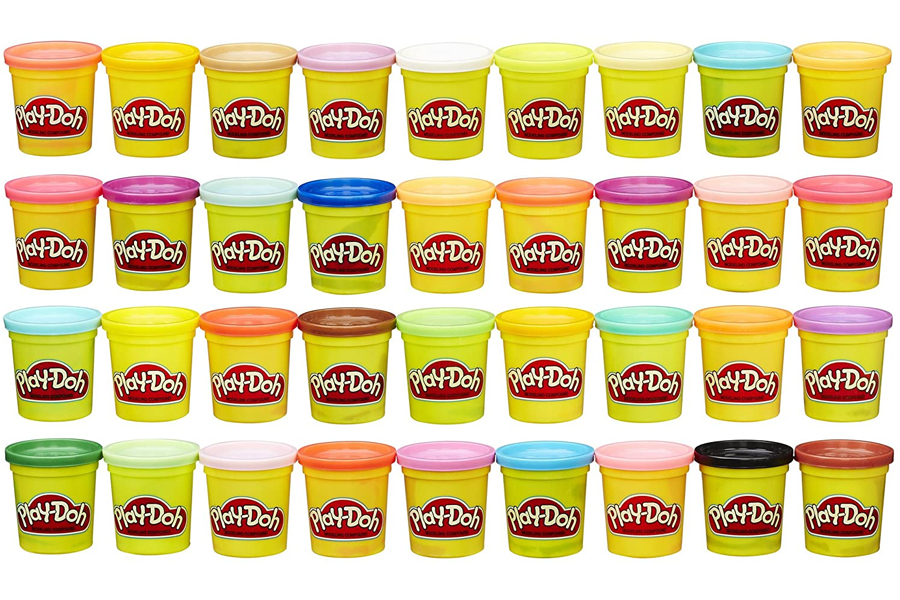 6. 36 Pack of Play-Doh
Truly classic toys never lose their ability to entertain and this is one of those toys. Since the 1950s, Play-Doh has inspired creativity and messiness in equal measure, two things no childhood is complete without. We could be in this whole self-isolation thing for the long haul so grab a 36-pack just to be safe.
Price: US$25
Aimed at: Ages 2 and up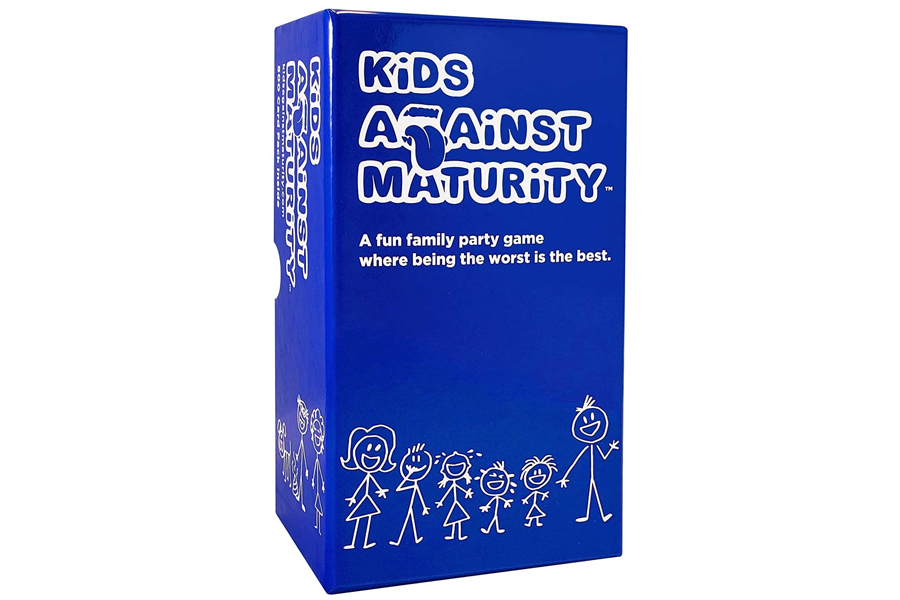 7. Kids Against Maturity Card Game
You've probably heard of Cards Against Humanity and here's its family-friendly counterpart. One player asks a question and the remaining players provide hilarious answers. If it doesn't sound entertaining, that just means you haven't played it yet. Expect plenty of toilet humour.
Price: US$30
Aimed at: Ages 8 and up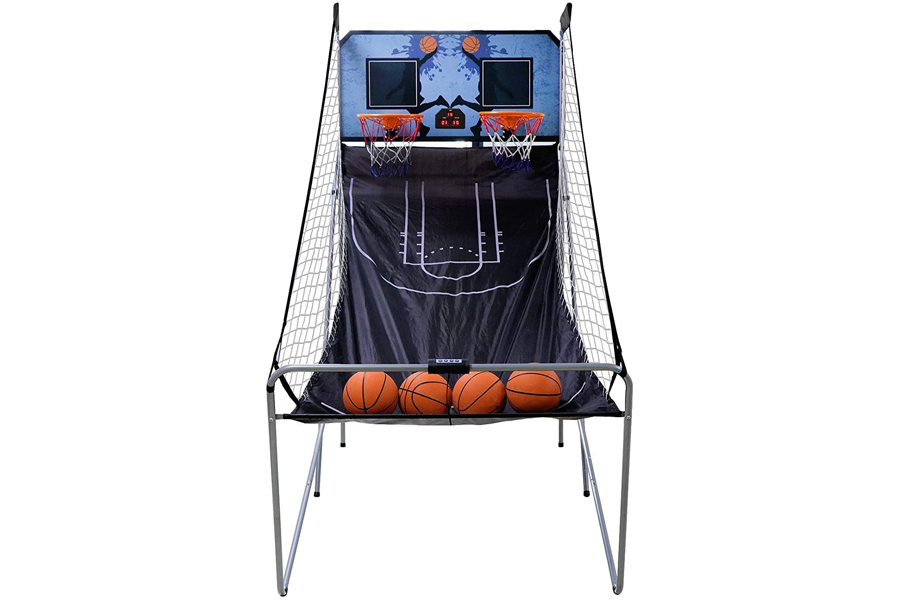 8. SaturnPower Indoor Basketball Arcade
This dual shot electronic basketball game is exactly as fun as it sounds. In addition to nets and basketballs, it features an electronic scoreboard with dual LED display. May you and your kids never have to wait in line or waste quarters at the arcade again.
Price: US$98
Aimed at: Ages 3 and up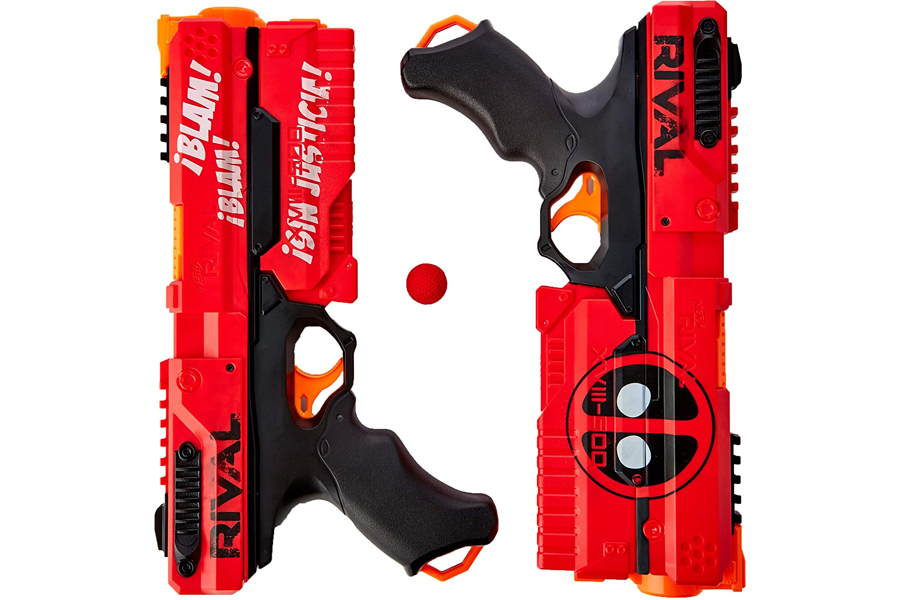 9. Nerf Rival Deadpool Kronos (Pack of 2)
Nerf makes some of the best toys in the world and that's as true now as it ever was. Here to prove as much is this Nerf Rival, which comes in a pack of 2 and features a special Deadpool Kronos design. Lock and load and square off against your teenage kid, hopefully showing them who's boss.
Price: US$60
Aimed at: Ages 14 and up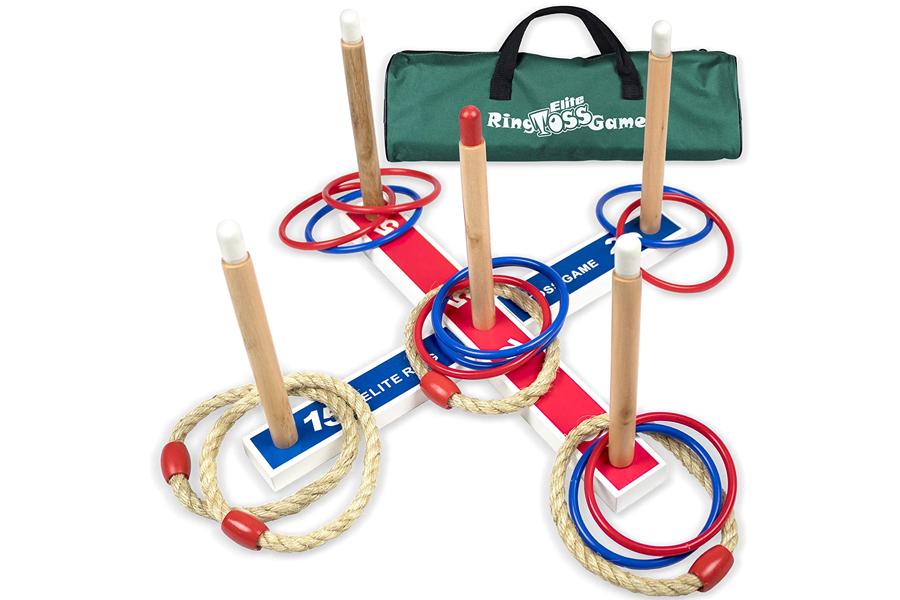 10. Ring Toss
You can't go to the carnival or amusement park but you can bring one of their best games home to you. Set up this Ring Toss Set in the yard and get the whole family in on the action. You might be surprised by how much fun you have. It's compact, easy to assemble, and just as easy to store.
Price: US$35
Aimed at: Ages 5 and up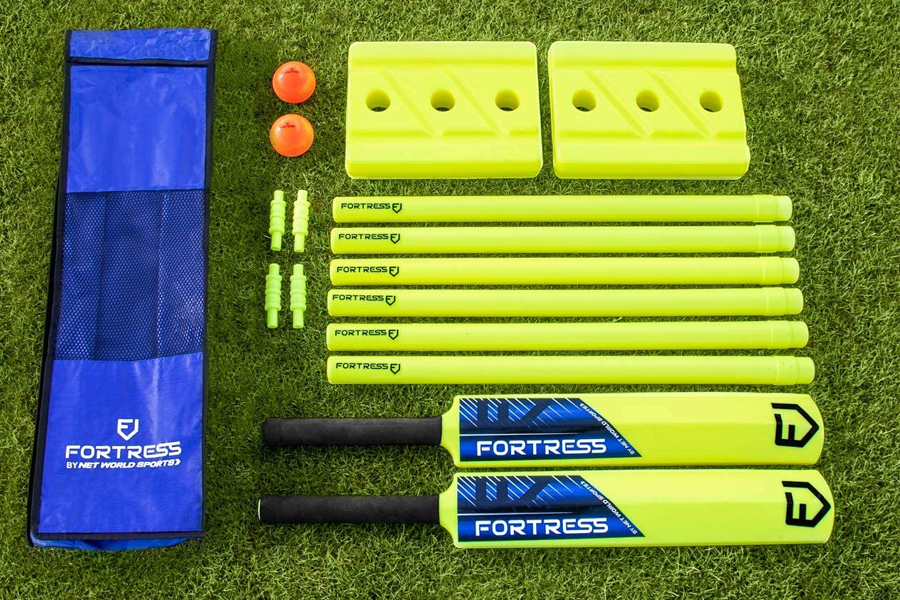 11. Backyard Cricket Set
Here's another guaranteed crowd-pleaser that you can set up in the yard and play for hours. Lightweight by design and effortless to use, it will help turn your kid into the next Steve Smith. It also makes for a terrific beach toy for when we can finally go back to the beach. Included in the set are bats, stumps, bails, balls, and a carry bag.
Price: US$70
Aimed at: Ages 3 and up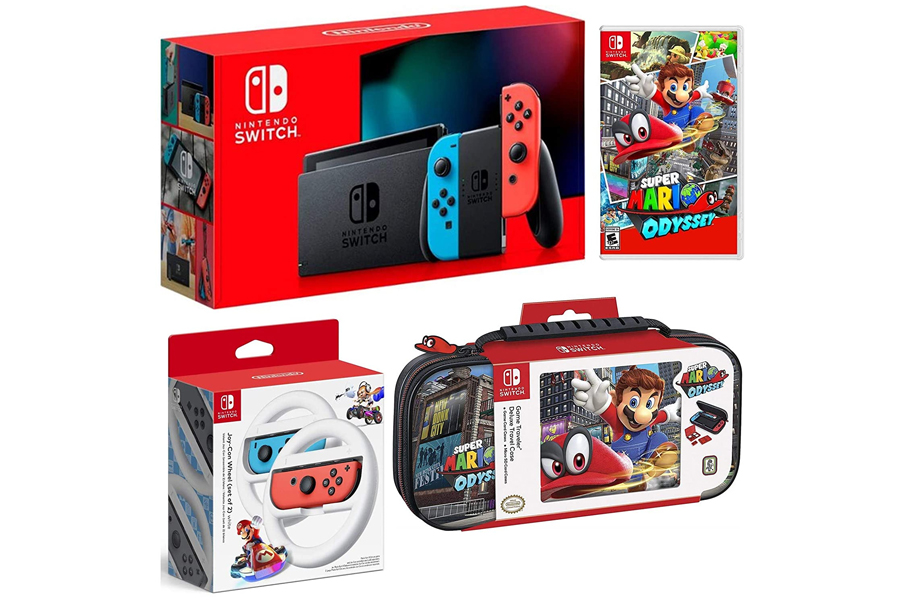 12. Nintendo Switch Super Mario Bundle
If you don't already have a Nintendo Switch, now is definitely the time to get one. Not only will your kids absolutely love it, but you can squeeze in a sesh after they go to sleep. The Super Mario Bundle includes the following: Nintendo Switch console with two controllers, Super Mario Odyssey video game, 2 Switch Joy-Con wheels, and a Mario Odyssey-themed deluxe carrying case.
Price: US$649
Aimed at: Ages 6 and up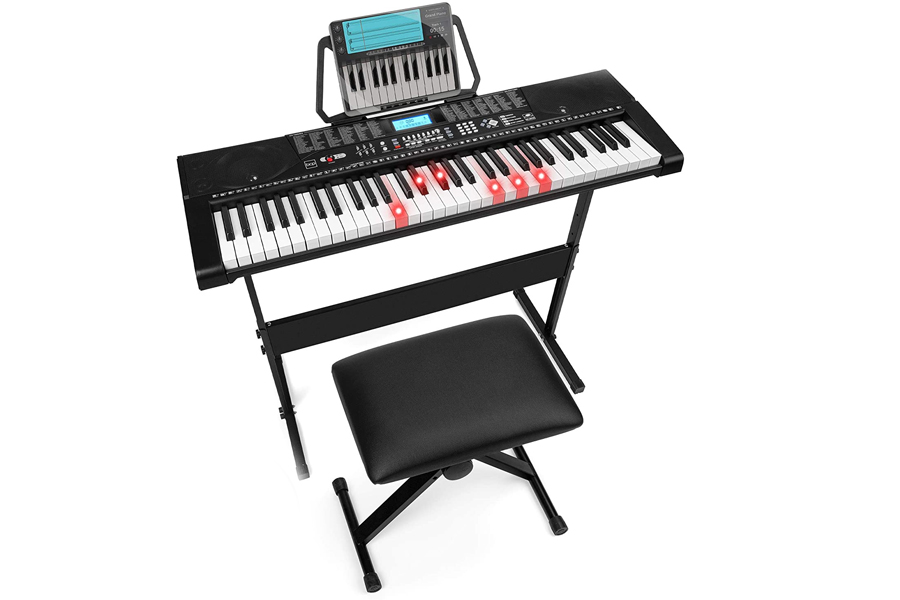 13. Beginners Electronic Keyboard Piano Set
Featuring lighted keys, built-in speakers, an LCD screen, teaching modes, headphones, and more, this keyboard for beginners is simply bursting with quality. It's never too early or too late to learn.
Price: US$135
Aimed at: Ages 8 and up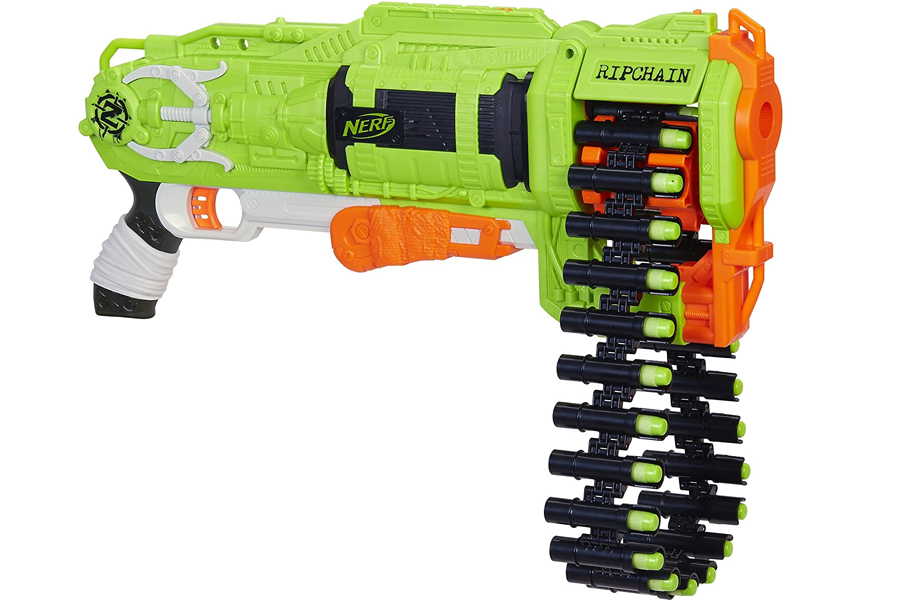 14. Nerf Zombie Strike Ripchain
Go full commando by way of the Nerf Zombie Strike Ripchain, which will instantly become a household favourite (for better or worse). With its 25-dart chain and pump-action capability, this high-performance toy can fire away with considerable speed. Those zombies don't stand a chance.
Price: US$53
Aimed at: Ages 8 and up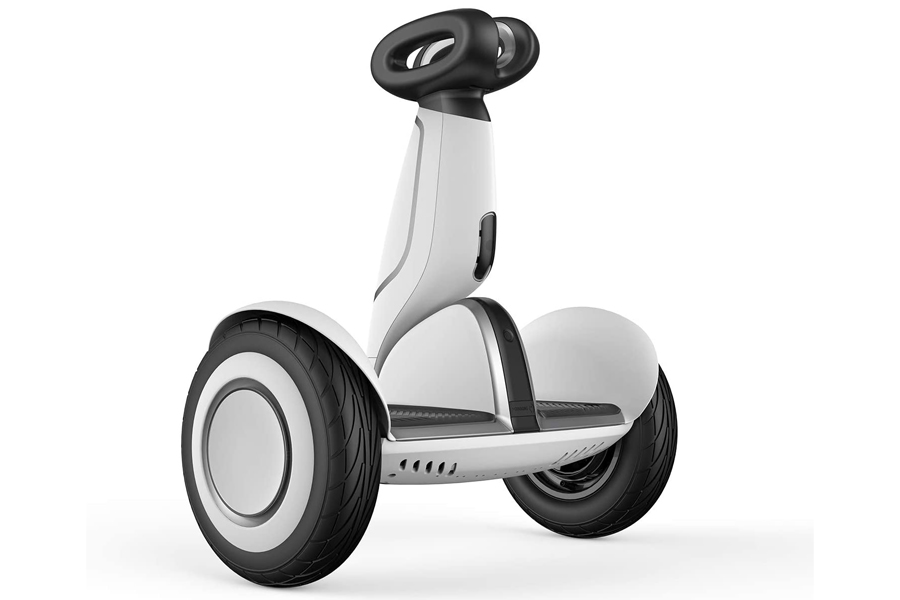 15. Segway Ninebot S-Plus Electric Scooter
Meet Segway's Ninebot S-Plus, a self-balancing electric scooter and your newest obsession. Touting serious intelligence and compact design, it will get you from point A to B in swift and modern style. You can even control this thing remotely and have it follow you around like some sort of robot pet. Bring in an aftermarket handle if you want to go full scooter.
Price: US$780
Aimed at: Ages 16 and up
Buy it here
What is the most popular kids toy?
By far the best selling toy of all-time is the Barbie Doll. With over a billion dolls sold, Barbie has cemented its place as the leading kids toy.
What is the top toy in 2020?
This year, kids toys have taken a more technology-focused approach. The top toys in 2020 include the DJI Robotmaster S1 and the Nintendo Switch, however, classic toys like Play-Doh and Nerf guns are still highly popular.
What is the best educational kids toy in 2020?
The Beginners Electronic Keyboard Piano Set is one of the best educational kids toys for 2020. It features lighted keys, built-in speakers, an LCD screen, teaching modes, headphones, and more.
You'll also like:
Build Your Time Machines with the LEGO Delorean
30 Best Adult Cartoons for Serious Humour
35 Best Board Games for Adults (and the Young at Heart)