Top 20 Pop Culture Lego Kits
There's no kid on earth that doesn't love Lego. Actually, there is no grown man on earth that doesn't love Lego. It appeals to the child, engineer and Jedi Knight in all of us no matter what your age.
Back in 2008, The Lego Group joined forces with CUUSOO to allow anyone with an active imagination to propose any new concept they wanted to see turned into Lego. Projects are posted online and any that receive 10,000 pledges of support will be reviewed quarterly by the design team at Lego headquarters (man, imagine what that building must look like). If a project is successful in going into production then the original designer will receive 1% of total net sales from the project.
You'll also like:
10 Tools For a Home Workout
Here at Man of Many we love an original idea and entrepreneurial spirit. Actually, who are we kidding? We just love Lego. So without further ado, may we present our top twenty pop culture Lego kits we want to own or seen made for real.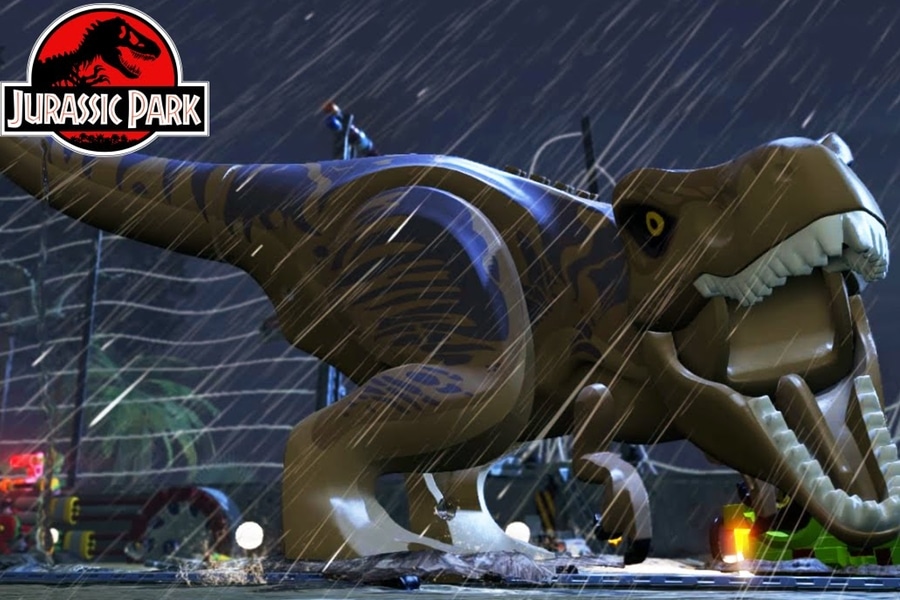 20: Jurassic Park
Welcome to Jurassic Park… If you do not happen to have a block of amber handy, you could always build your own T-Rex out of Lego. Designed by 3D wizard Sam Mustonen, the Jurassic Park set would include the infamous gates as well as figurines of Dr. Alan Grant, Dr. Ellie Sattler & Dr. Ian Malcolm.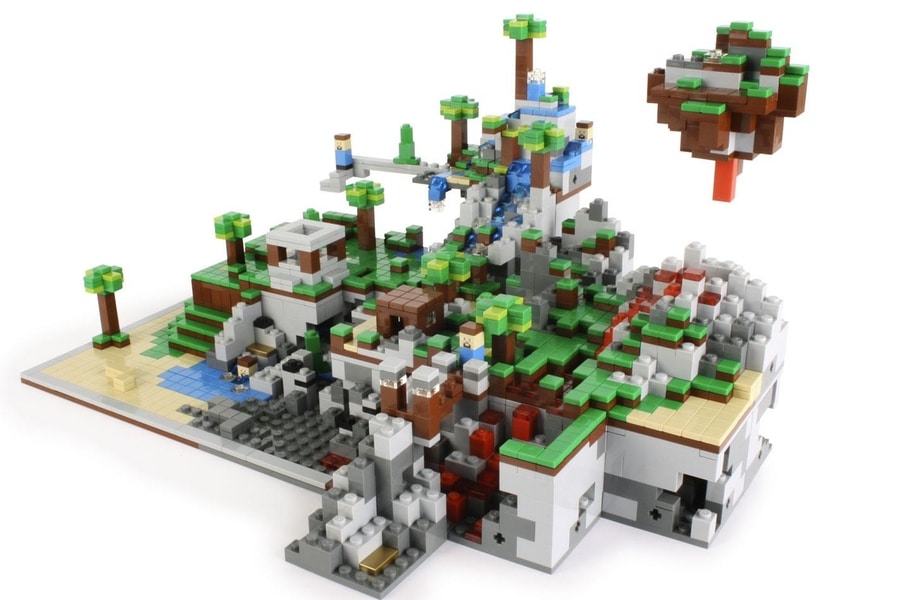 19: Minecraft Micro World
If you cannot get enough of building game Minecraft, then this kit is definitely for you. Including your very own Steve and creeper to dodge, the Minecraft kit can be extended to build your modules in any way you like. Best clear off the dining room table for this one.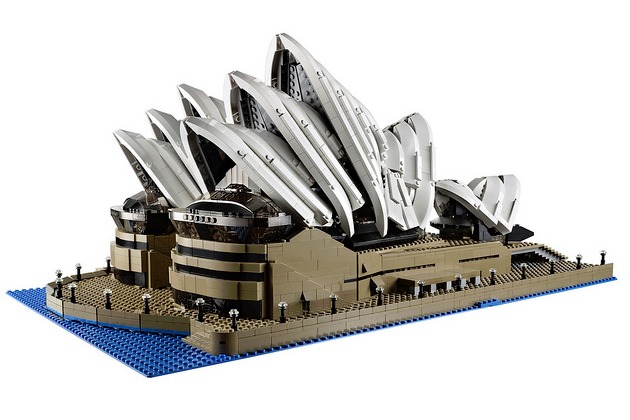 18: Sydney Opera House
Launched in September 2013, the legendary silhouette of the Sydney Opera House will forever be cast in Lego bricks. Composing over 3,000 individual pieces the Opera House is the latest of the Lego Creator Expert product range which already includes worldwide wonders such as the Taj Mahal and the Eiffel Tower. It's not exactly pop culture Lego–maybe high culture Lego–but it's pretty radical nonetheless. Best keep the kids away from this one since it's not exactly a toy.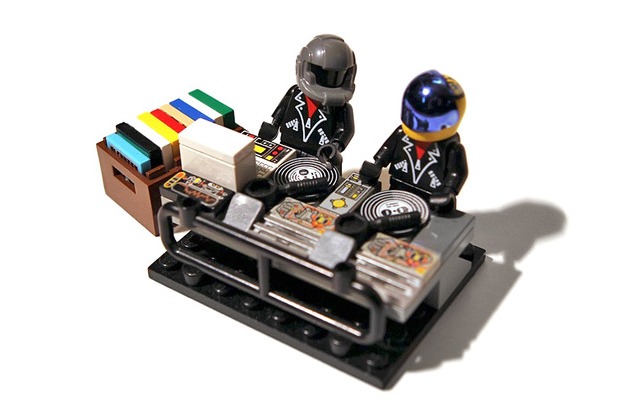 17: Daft Punk
You will be up all night getting lucky if this homage to the Daft Punk duo comes into production. Designed by Jake Meier, the Daft Punk kit would appeal to both sci-fi and music fans with their distinct visual representation, and of course to pop culture Lego enthusiasts as well. If you like this idea visit Lego Cuusoo to vote.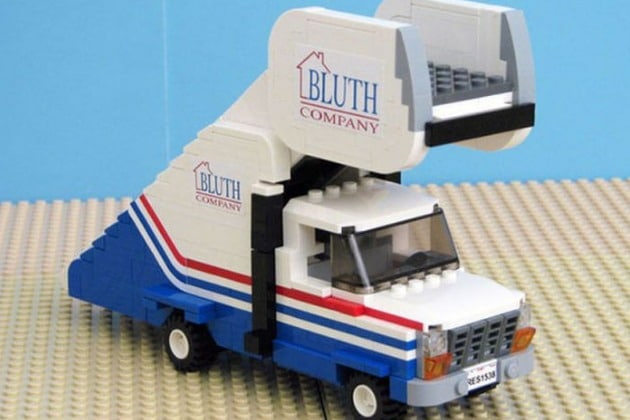 16: Arrested Development
If you would like a highly dysfunctional family of your very own but don't want to actually live with them, then this miniature Bluth home could be just the ticket. Whilst we continue to wait for the proposed film to hit our screens, the "Arrested Development" kit should fill the gap with Bluth fans and pop culture Lego seekers alike.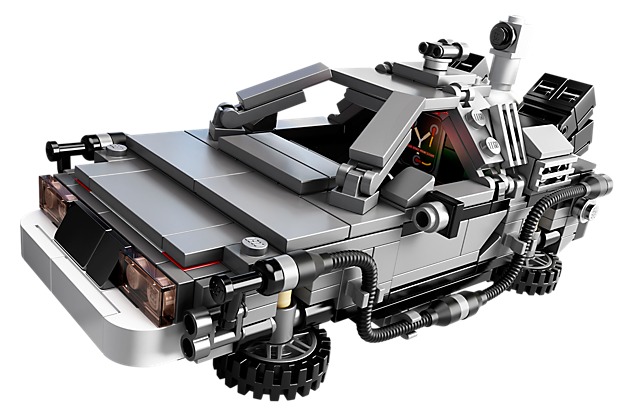 15: Back to the Future
Quite possibly the best film ever made, "Back to the Future" introduced the one car we all wanted but could never afford/find/repair; the Delorean. Lego has once again come through though, as you can now reach 88 miles per hour down your hallway with this kit. Including Marty and Doc Brown figurines, the kit comes with a hoverboard. No Iranian terrorists included.

14: Architecture Studio
The Lego Architecture Studio is for the brick aficionados who do not want to be constrained by existing designs. Endorsed by some of the world's leading architecture firms, the Studio kit gives you everything you need to create unique, inspired buildings. This really is a bucket of bricks for the biggest of kids. Like the Sydney Opera House, it's not exactly pop culture Lego, but it's close enough in our book.

13: Land Rover Defender 110
The classic all-terrain stalwart is the most Lego-worthy car we can think of. It was also designed with this miniature scale in mind. This kit created by Sheepo is fully radio-controlled including 5+R speeds sequential gearbox with an auto clutch. This Cuusoo project is currently in the review stage with Lego so fingers crossed it makes it to our shelves.

12: Super Star Destroyer
Darth Vadar's personal ride is a serious investment for the most diehard Lego or "Star Wars" fan. This is a kit you will want to build and hang from your ceiling as a piece of art. Composing of over 3,000 pieces and measuring 50 inches long, the Super Star Destroyer is the last word in Star Wars memorabilia. Just make sure that the fishing wire you hang it from is strong because if it falls, you will cry, a lot.

11: Monty Python and the Holy Grail
You could always look on the bright side of life if they ever made a "Monty Python" Lego kit. You could enjoy it even if your mother was a hamster and your father smelt of elderberries. Didn't vote for your king? No mind with this kit. Ok, shall we call it a draw? I am stopping now…

10: Legend of Zelda
You are remembering the hours spent on your N-64 playing Ocarina of Time, aren't you? We cannot blame you really as Zelda is still one of the best gaming series ever created. Designed by Mingles, the set would include adult versions of Princess Zelda, Linkm, and Ganon in the iconic castle in Ocarina's finale. Best starting remembering those tunes.

9: Lord of the Rings
There is nothing that Lego do better than transforming epic movie series into large-scale kits to build at home. The Lord of the Rings Trilogy fits right in with Lego's world-renowned take on "Star Wars" and Indiana Jones. Just watch who gets near this high covetable pop culture Lego range, otherwise, you may be facing a Gollum in the mirror 'my precious……'

8: Game of Thrones
Now sadly there are just some movies and TV shows that Lego will never officially endorse because of its adult content, but why should that ruin your legitimate grown-up fun? The clever clogs of miniBigs have figured out a way of creating pop culture Lego-style figurines of the epic "Game of Thrones". The collection includes The Imp, Underfoot, Warden of the North, The Bastard, and Mother of Dragons. Just a word to the wise; the ladies' tops don't come off. Sorry about that.

7: Star Wars Ewok Village
At Man of Many we subscribe to the Barney Stinson Ewok theory; if you don't like the Ewoks, well we just can't talk to you. Sorry. However, if you happen to have Lego Ewok Village, well then you won't get rid of us. Sorry, again.

6: Leica M9-P Edition Hermes Camera
Some professional geeks are just too smart for us. This Lego mini camera kit was designed by Chris McVeigh and makes for a pretty awesome talking piece. Sadly, it doesn't actually take pictures but there probably is someone out there that will make that happen soon enough.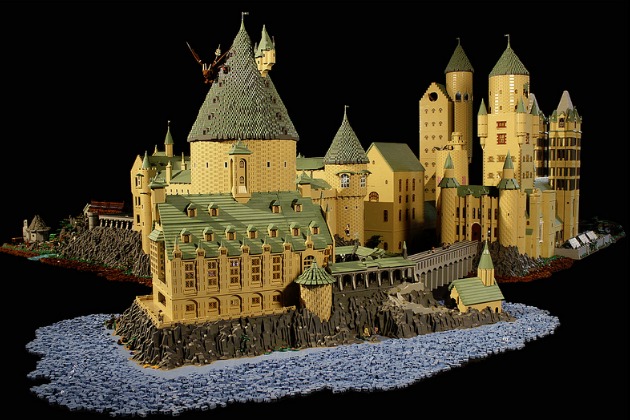 5: Harry Potter Hogwarts Castle
This personal build is the work of the world's ultimate Potter head Alice Finch. Made from 40,000 individual bricks and spanning a 12 months build, this incarnation of Hogwarts is totally architecturally accurate and fully playable. Sadly it is not for sale but we salute you Alice and reward your work with our number 5 spot.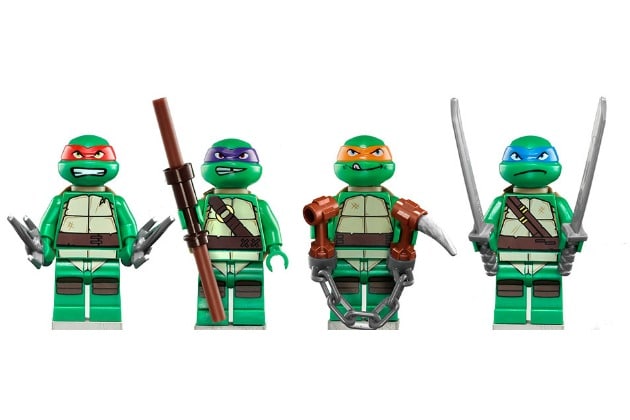 4: Teenage Mutant Ninja Turtles
Nothing is better than the original turtles. Let's face it, recent reincarnations have not been a touch on the 1990s series. Relive those pizza-loving moments with the official Lego Turtles range. Now technically these are for kids which would explain why Shredder's face mask is looking a little smoother than we would like, but that could be fixed with a little metal work and some ingenuity. (We are not endorsing this in any way of course).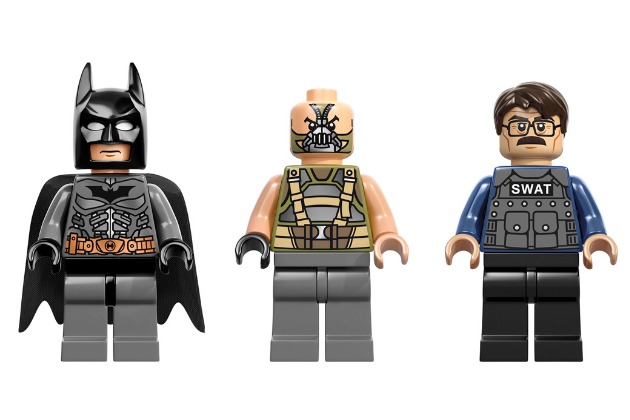 3: Batman The Dark Knight Rises
If you are having some reservations about Ben Affleck taking over the bat cave then relive the last of Christopher Nolan's outstanding trilogy with a Bane and Bat shown down. At least this time we might be able to understand half of what Bane is actually saying.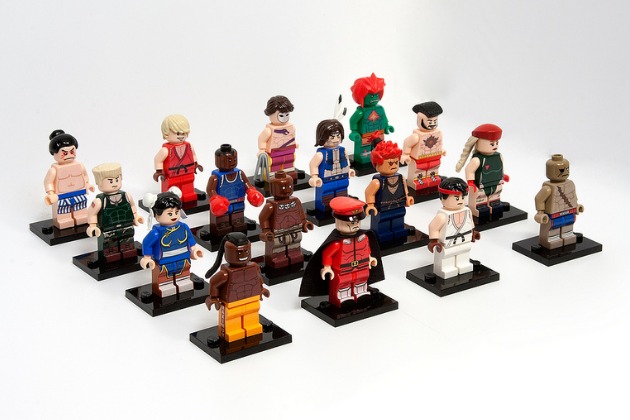 2: Street Fighter
Apparently, Lego did not take too kindly to Julian Fong's submission of the ultimate platform beat em up characters, but we are fully appreciative of his work. Bet you are trying to remember all those special attack combinations now. So are we, now where did we put our SNES?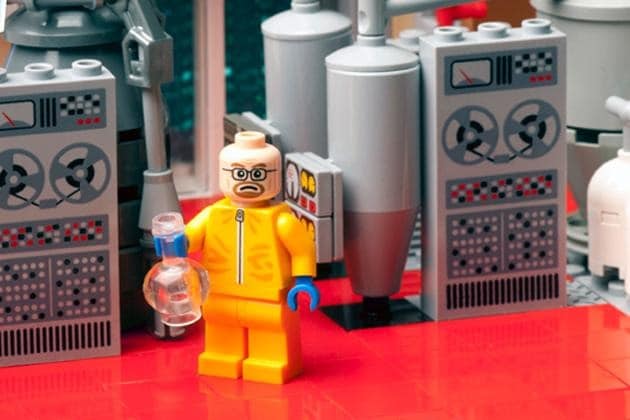 1: Breaking Bad
Now that Heisenberg is no more (no spoilers please), you will have to get your Br Ba fix from this Citizen Brick creation. You may not get away with blowing up yuppie cars or hiding your earnings in your air vents but there is plenty of fun to be had with your own Walter White. Just a word of warning; stay away from the bathtub. Oh, and DO NOT MIX CHEMICALS UNSUPERVISED. Or at all.
So, if you feel inspired log onto Cuusoo and submit your ideas. Just remember, 1% of net sales could be yours. Therefore, if you get caught with Lego, you aren't playing; you are building your empire.
You'll also like:
10 Tools For a Home Workout