UNO is Giving Away a 22ct Gold Card Holder
To mark the 50th anniversary of the hit card game, UNO has unveiled the world's first 22ct yellow gold playing card holder. Best of all, it could be going home with you for free. The brand has announced the luxury gaming accessory is being given away to one lucky winner in celebration of the milestone mark.
You'll also like:
LEGO NASA Discovery Space Shuttle is 2,354 Pieces of Trailblazing History
Top Video Games and Release Dates for October 2018
LEGO Just Unveiled a 3600 Piece 'Playable' Grand Piano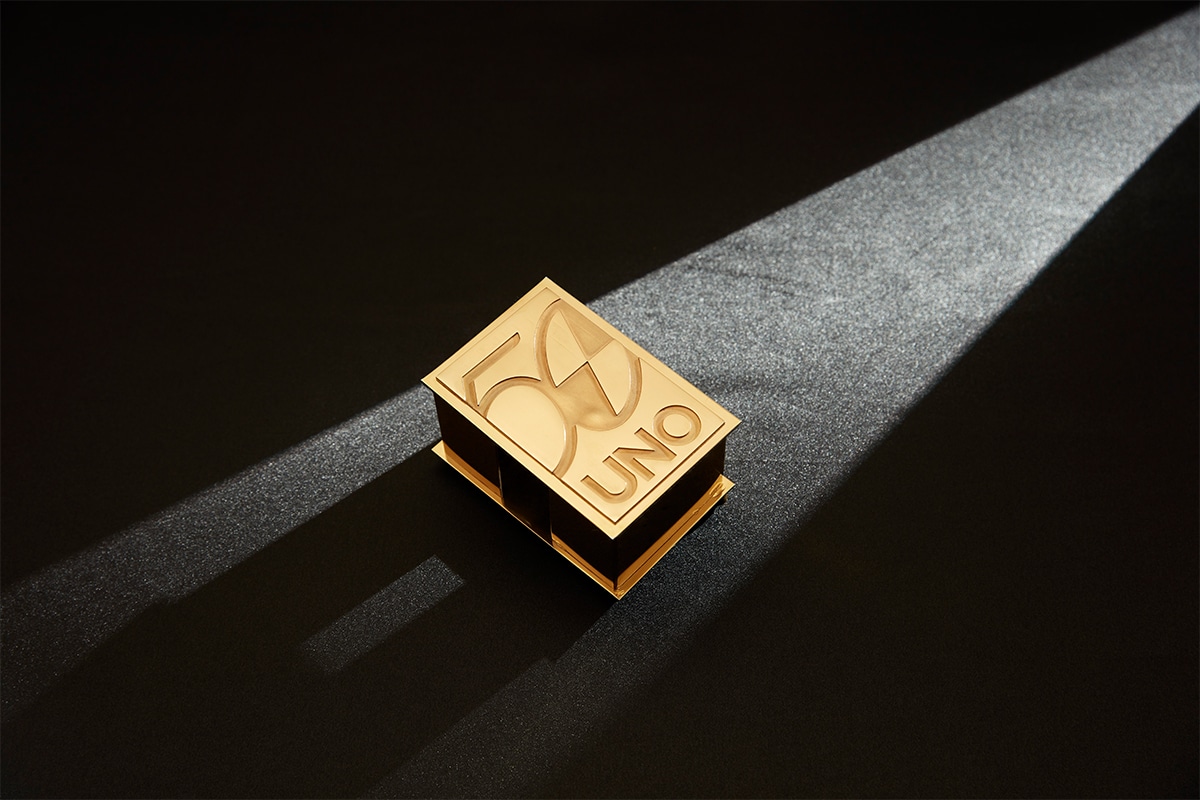 While the premise of a gold edition product is hardly a new thing, UNO has gone all-out with this release. Made locally in Australia by a master goldsmith, the exclusive card holder is crafted from 22ct gold, a feat that required more than 80 hours to complete. According to Mattel, the company behind the iconic playing card game, the one-of-a-kind piece boasts a purity level of 99.99 per cent and comes complete with a custom case lined with luxurious red velvet and a valuation of several thousand dollars.
For those interested in picking up the UNO 22ct Yellow Gold Card Holder, which is expertly engraved with a limited edition 50th anniversary celebratory design, it will be given away to one lucky Aussie who buys a deck of UNO after 1 March 2021 and provides the best answer in 25 words or less to the question: What's the WILDest UNO move you've ever made?. Crack out your Draw 4s and get excited, the game is on.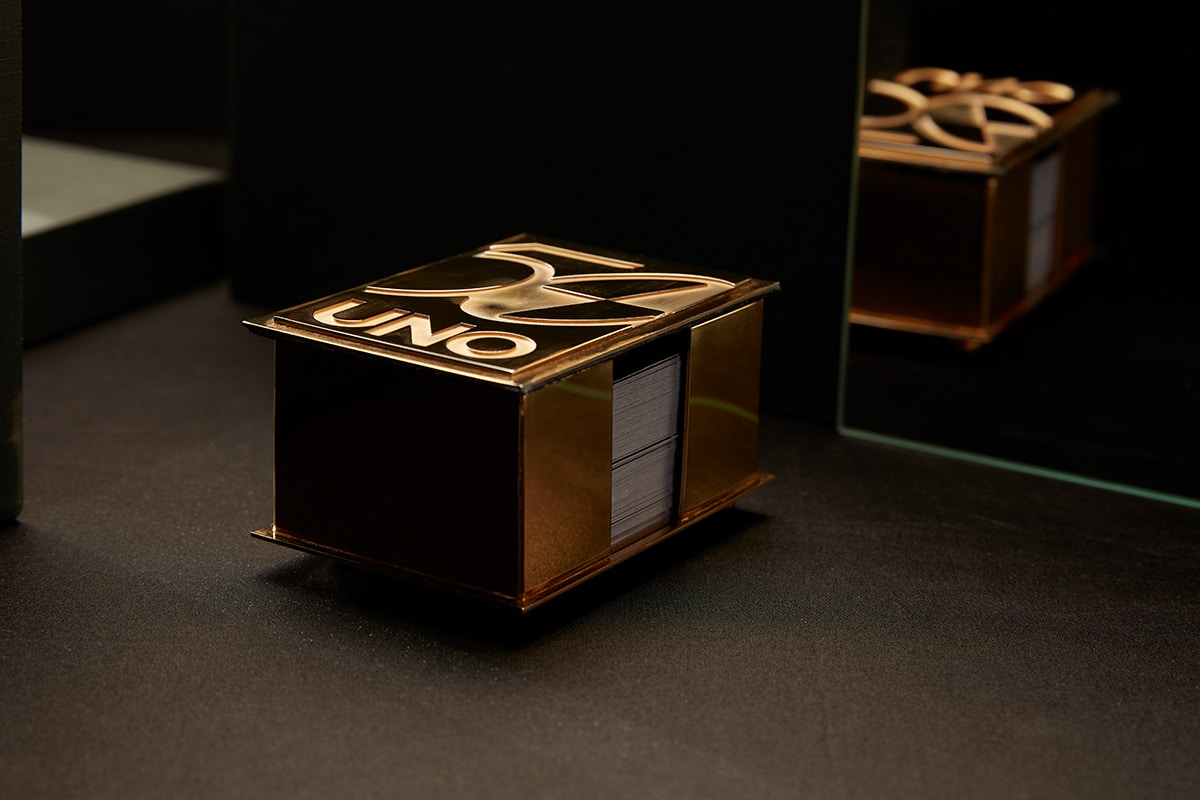 "For more than 50 years, UNO has brought people together to have fun. This is the year to celebrate that mammoth milestone in Australia in multiple ways throughout the year, no matter what your age," Mattel ANZ director of marketing Jacinta Whitehead said.
Aside from the sparkling celebratory piece, UNO is also launching a 50th Anniversary Premium Card Set to mark the occasion. Contained in deluxe-box packaging is an exclusive gold coin, this latest offering item is the official celebratory product and collector item for the milestone. But this is just the beginning. According to the brand, the launch of the UNO 22ct Yellow Gold Card Holder is just the first of many Australian celebrations to mark the big day. To enter the draw to win the 22ct gold UNO card holder, visit the link below.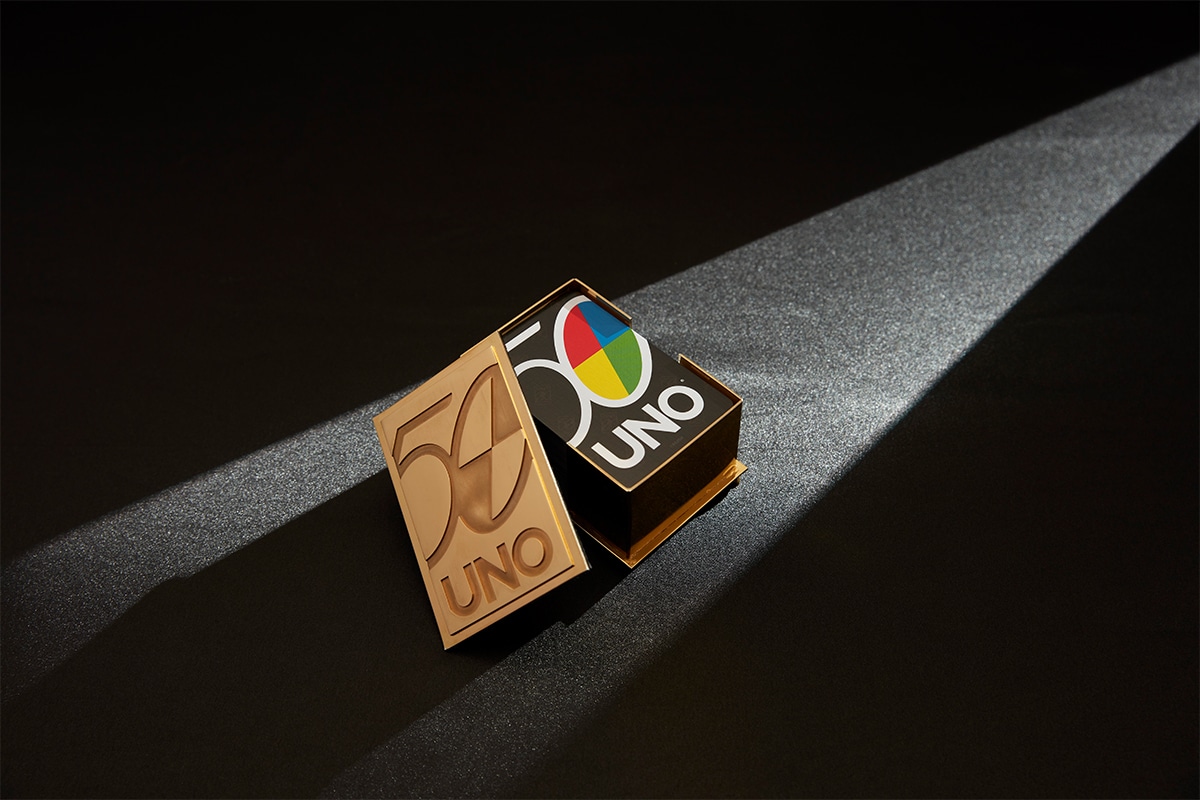 You'll also like:
LEGO NASA Discovery Space Shuttle is 2,354 Pieces of Trailblazing History
Do What Servd Says, Cause Them's the Rules
Head Back to Hogwarts with this LEGO Harry Potter Set