The Card Game That Raised $100K is Going Pocket-Sized
What do you get when you combine playing cards, chess, dominoes, checkers, dice and poker chips? Generally, the cheeky blend of gambling and gluttony is a recipe for man's ruin but in the case of UK designer and engineer Rob Hallifax, it's been a winning formula. The playing card wizard has just unveiled the Mini One Deck Game & Score Cards, a new variation of his pocket-sized party starter.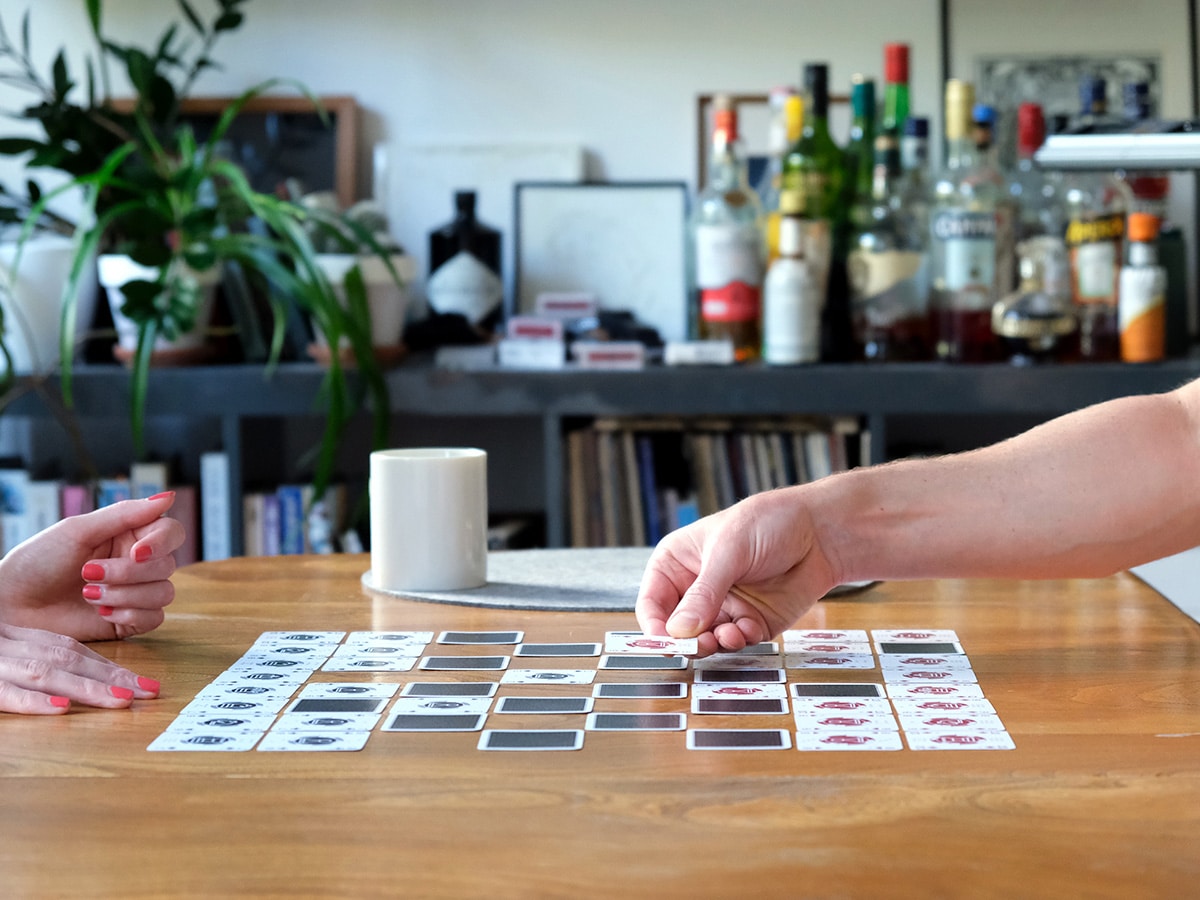 Arriving in a smaller and more portable square size than your regular set of playing cards, the Mini One Deck Game & Score Cards offer a range of possibilities. All 52 playing cards have multiple markings on them, allowing you to choose which classic card game you're keen on playing. For example, the standard playing card values in the corners let you play regular card games, while the chess pieces, domino markings and other symbols are in the centre of the card so you can lay out the cards for the various games. If that's not enough, the dark back of the cards can be used to make the chequered playing board itself.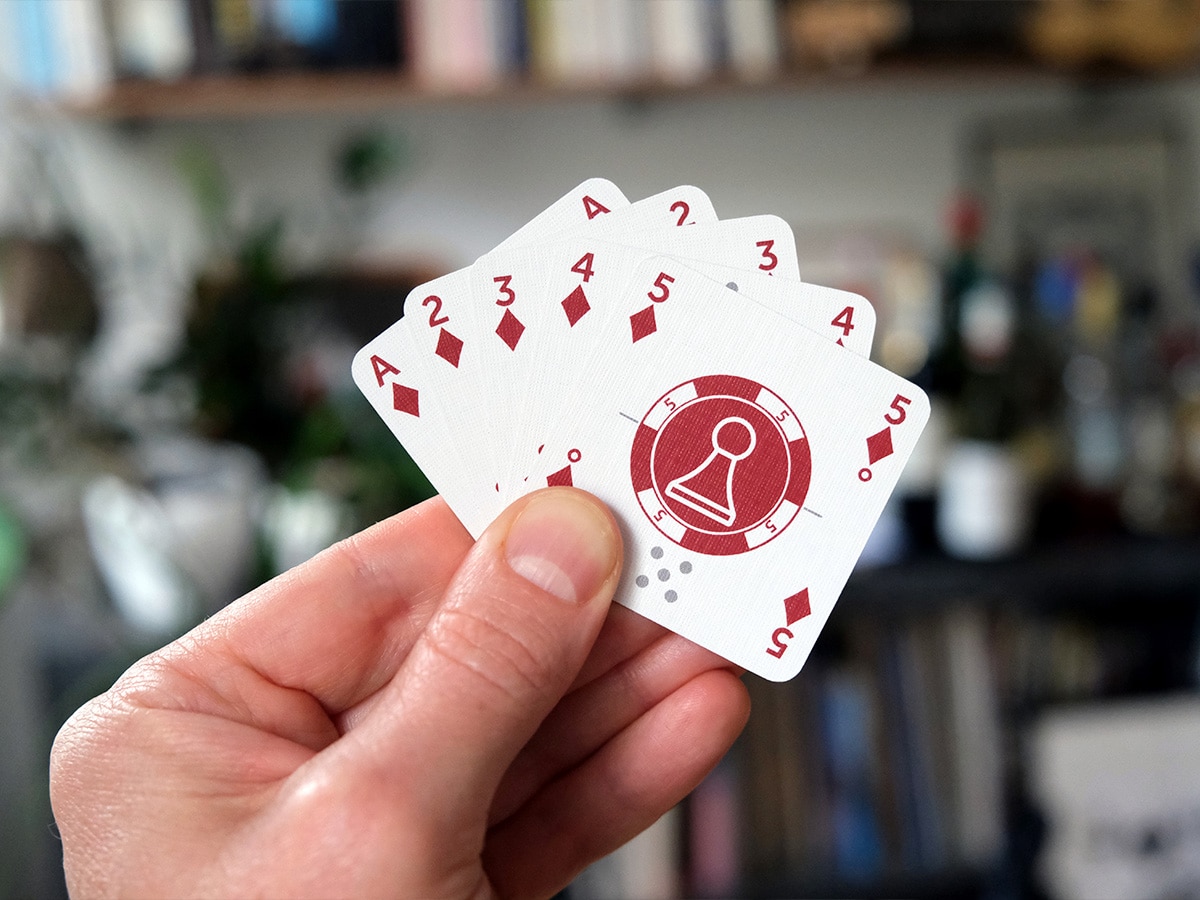 It's not the first time we've seen Hallifax's Cartesian Cards brand drop a multi-use card set, however, with the original One Deck Game Cards successfully raising a whopping USD$100,000 on Kickstarter. This time around, however, the smaller cards, which measure 52 x 52 mm (2 inches), also feature poker chip markings for scoring, something Hallifax describes as far more 'useful'.
"Normally the centre of standard playing cards just reiterates what's already shown in the corner of the cards anyway, and when held in a hand the centres aren't even visible at all," he said. "Why not use that space for something more useful?"
As with the original One Deck Game Cards, Hallifax's latest efforts will be launched through Kickstarter. If you want to get your hands on the new ultra-versatile playing cards, the Mini One Deck Game & Score Cards will launch at midday UTC on Tuesday 19 September, but you better get in quick. The campaign will run for one month only.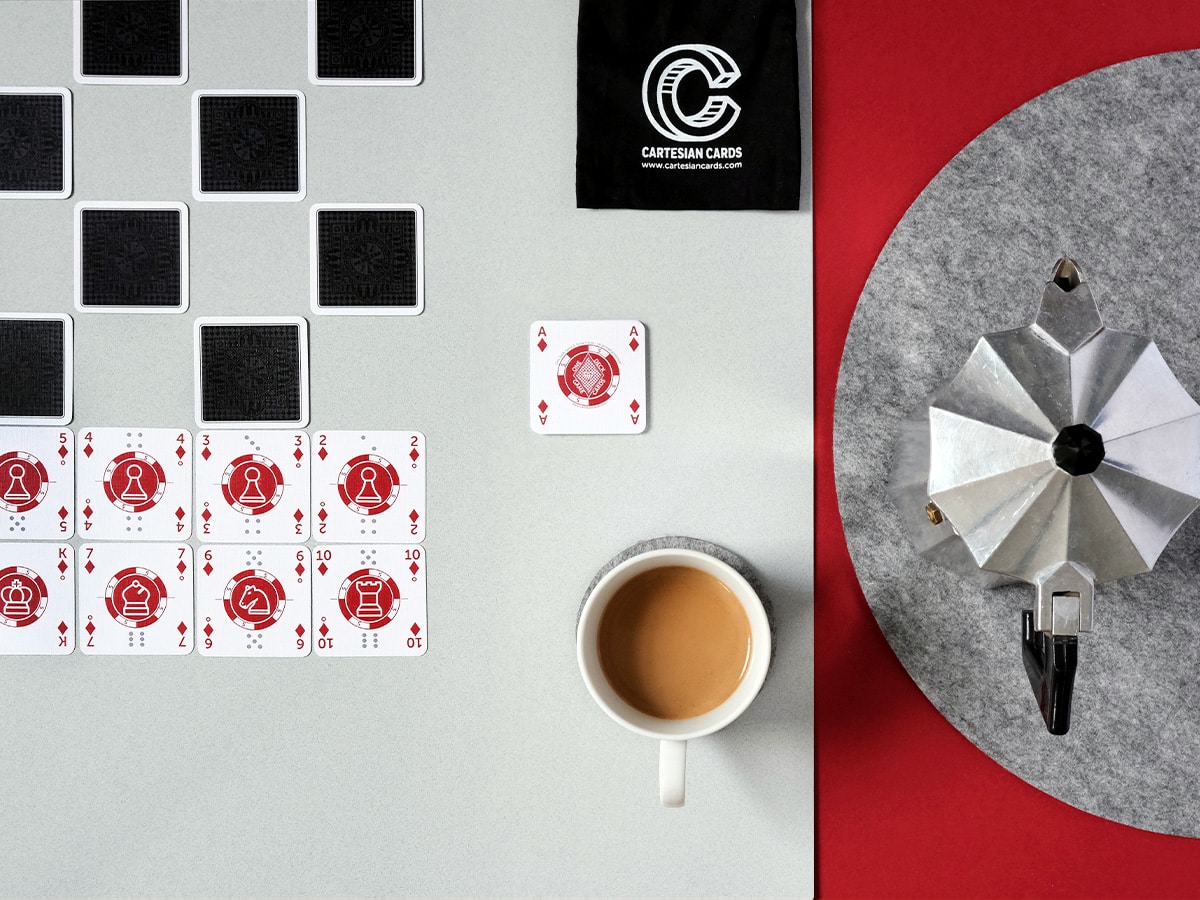 ---
Featured Video from Man of Many