LEGO Just Unveiled a 3600 Piece 'Playable' Grand Piano
It's time to feel the rhythm one LEGO brick at a time with this spectacular fan-designed grand piano set for US$349.99. That is if you can find one brand-new, with the dazzling creation sold out everywhere.
The LEGO Ideas Grand Piano (21323) has a removable 25-key keyboard, authentic hammer action, moving dampers and pedal, and motor. Featuring 3662 individual pieces, 25 fully operational keys and an autoplay function with one of the ten pre-set songs available, this is one incredible creation.
You'll also like:
LEGO Technic Lamborghini Sián is 3,696 Pieces of Power
20 Best Lego Sets for Adults
Build Dom's Dodge Charger From Fast & Furious With LEGO Technic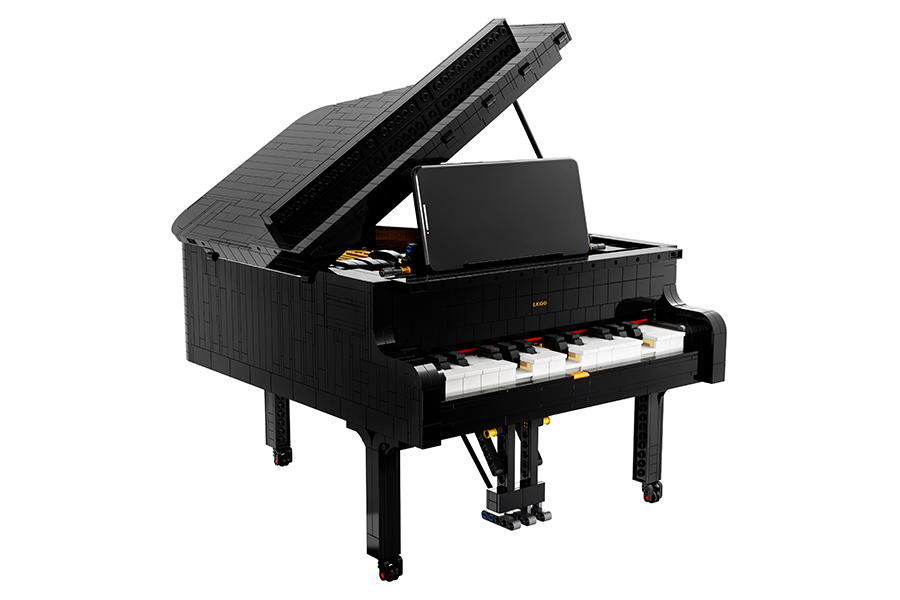 From the mind of keen builder and music enthusiast, Donny Chen, this show-stopping set for adult fans of LEGO (AFOL) was designed in concert with his passion for music and building. There's even an included music sheet composed by Donny himself.  Describing the process as "truly an honour," Donny knew from the get-go that he wanted to design something that not only combined his two passions "but also looked visually stunning."
When not building, Donny is teaching, tuning or writing music on his piano, and now with his idea brought to life by the talented people at the LEGO Group, he hopes it will bring joy to all the other music fans who voted on the Ideas platform.
Measuring in at 22.5cm high, 30.5cm wide and 35.5cm deep, this tiny, but mighty LEGO set, is powered by 6 AAA batteries which are of course not included, and its companion app for playing music. Inside the authentically designed instrument, you will find a smart motor and working keys, authentic hammer action and a moving damper and pedal.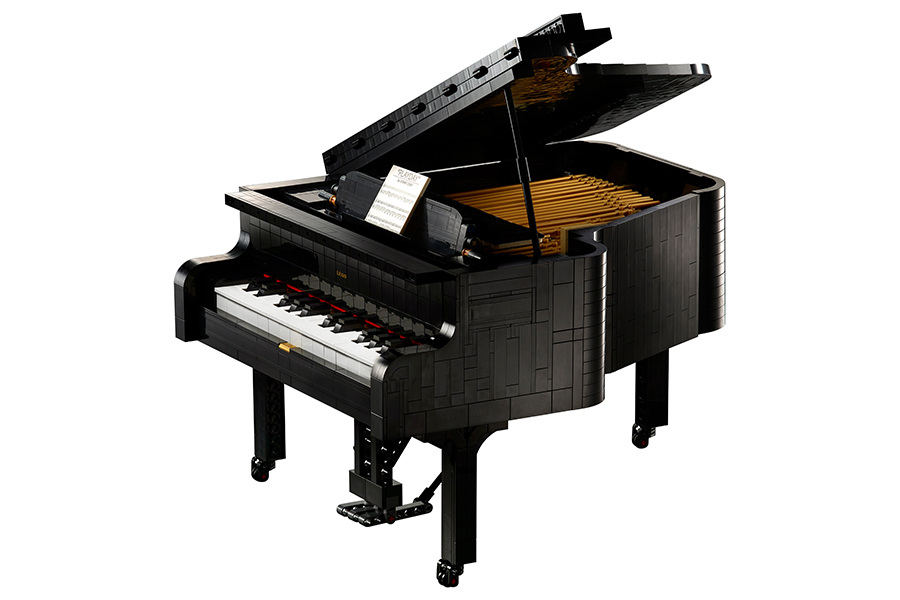 Every part of the LEGO set is richly detailed with golden accents on its insides, faux strings to replicate the real deal, and its electric motor powered by the Powered Up app. While there are only ten songs to choose from, having this classic orchestral instrument on your desk is sure to turn the heads of a few colleagues, and maybe even the boss.
Coming as part of the LEGO Ideas collection, offering fans a chance to have their own concept come to life "with the help of LEGO master designers," Federico Begher, VP of Global Marketing at The LEGO Group described Donny's piece as a standout design, "with great potential to become a truly unique LEGO set.
"We believed that including power functions as part of the model to enable the set to play real music in real life would elevate the design even further. We simply could not pass on the opportunity to create the ultimate LEGO Ideas Grand Piano model for music and LEGO fans alike!"
Speaking with LEGO team members, Design Lead Sam Johnson said due to the entire model weighing in at around two kilos, "we had to figure out how to balance all that on three wheels while still being stable."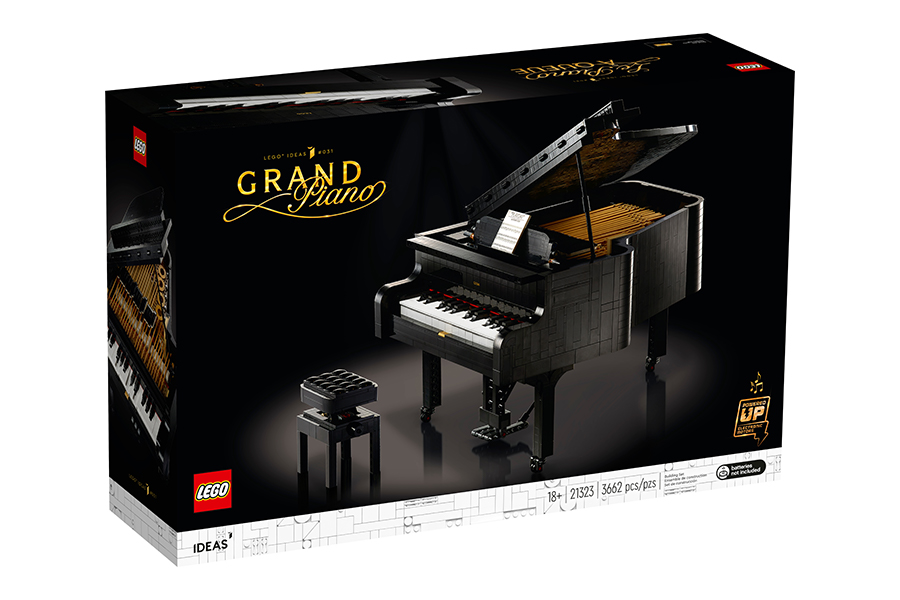 LEGO Designer Chee Woon Tze also added that in terms of size and shape, "this LEGO Ideas Grand Piano is very similar to the original submission because we really wanted to give fans what they voted for."
"We tried to make the LEGO piano look as real as possible. The underside is actually built using wood-like colouring to mimic a real concert piano and to introduce a little bit more colour into the model than just black."
Unfortunately, you can't actually play it like a proper piano, with Johnson revealing a lack of the natural piano function, claiming such a design would be "prohibitively complicated". For now, we'll just have to put up with these ten auto-play songs:
Playday by Donny Chen
Prelude in C Major by Johann S. Bach
Passacaille for Piano by G. F. Handel
Moonlight Sonata by Beethoven
Widmung by Franz Liszt
Clair de Lune by Claude Debussy
I Got Rhythm by George Gershwin
Happy Birthday to You
Jingle Bells by Pierpont
We Wish You a Merry Christmas
Fortunately, Johnson is aware that it is "possible to hack the Powered Up app, so I think we'll definitely see people doing their own custom stuff with it, and we welcome that."
In A Gadda Da Vida by Iron Butterfly anyone?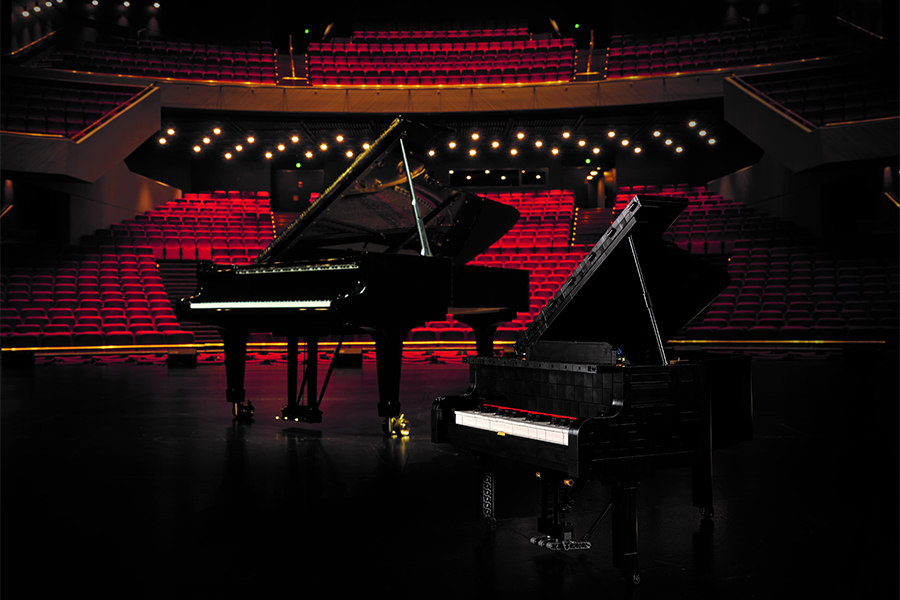 You'll also like:
LEGO Technic Lamborghini Sián is 3,696 Pieces of Power
20 Best Lego Sets for Adults
Build Dom's Dodge Charger From Fast & Furious With LEGO Technic