Build Dom's Dodge Charger With LEGO Technic
Dominic Toretto lived his life a quarter-mile at a time, and while you may not be able to recreate his silver screen exploits, you can recreate his Dodge Charger. LEGO Technic has a build of Dom's 1970 Charger from The Fast and the Furious, and it's available for preorder on LEGO's web site for $99.99.
You'll also like:
2021 Lexus LC 500 Inspiration Series is Incredibly Limited
LEGO Ideas Presents Tesla Cybertruck Model
What Happens When You Thrash a Porsche 911 Turbo S 300km/h Down an Airport Runway?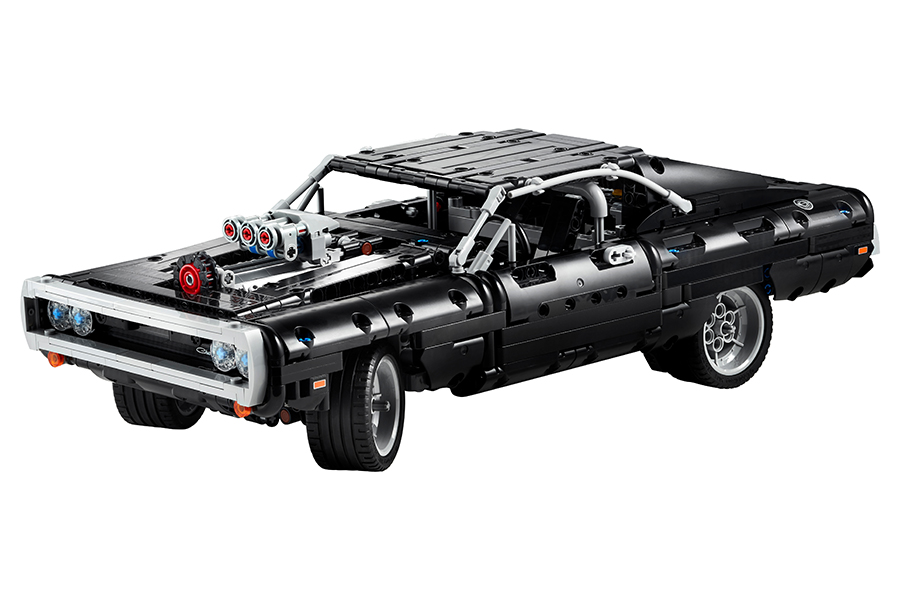 The model consists of 1,077 pieces and will create a 1:13 scale Charger that measures 15 inches long, 6 inches wide, and 4 inches tall. Rolling the car actuates the pistons in the V8 engine, causing the belt driving the supercharger to turn. The model also has a working suspension and steering. Open the trunk and you'll find two nitrous oxide tank. Safety comes first with that much power, which is why there is a fire extinguisher in the cabin. There's also a piece under the car that allows you to pose the Charger in a front wheelie, recreating the car's performance from the movie.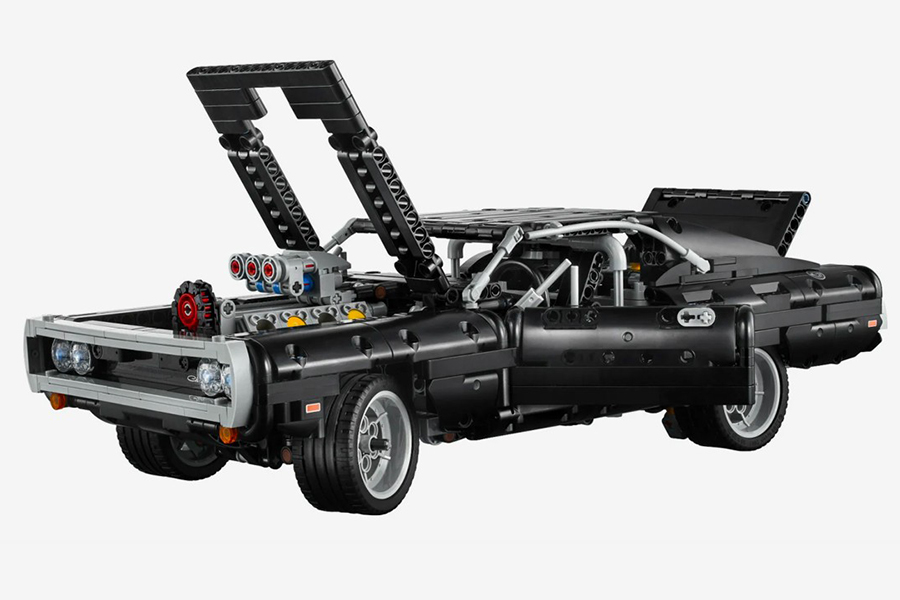 The 1970 Charger is a prime source for a LEGO build. The real-world car is a masterpiece of straight lines that are very accurately portrayed in LEGO. That being said, LEGO still nailed the car down to the smallest details, such as the headlights and taillights. Many of those details were overseen by Universal Pictures, who helped to ensure that the details were correct.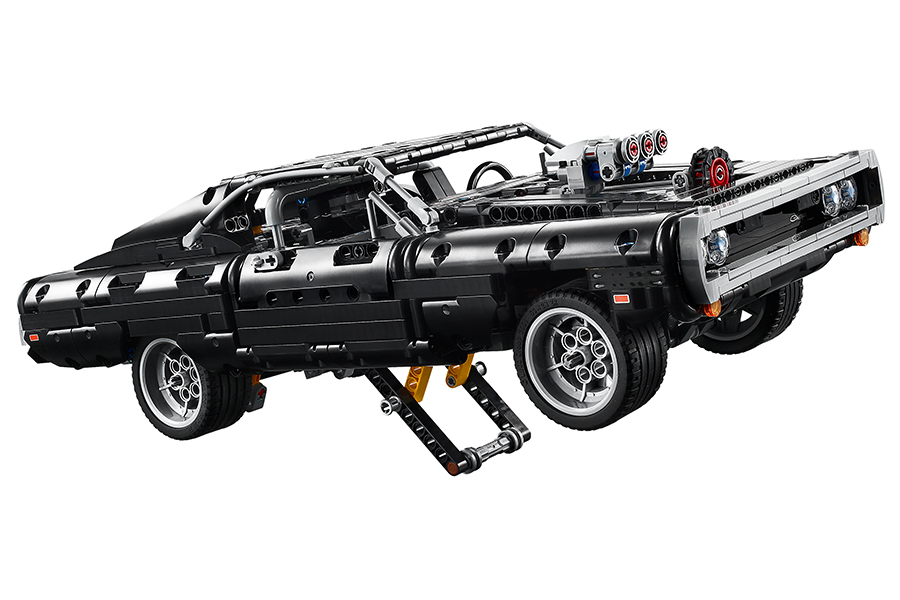 The release of the car was supposed to coincide with the premiere of Fast & Furious 9, but the COVID-19 pandemic caused the studio to move the premiere date from May 22, 2020, back nearly a year to April 2, 2021. That may be a long year for fans of the franchise, but at least they can spend their time building and playing with the LEGO Technic Dodge Charger.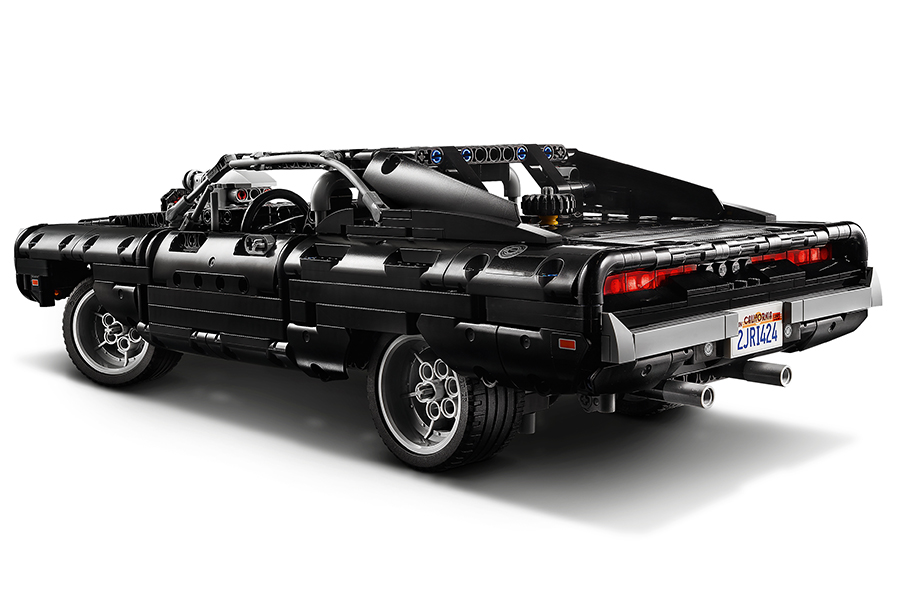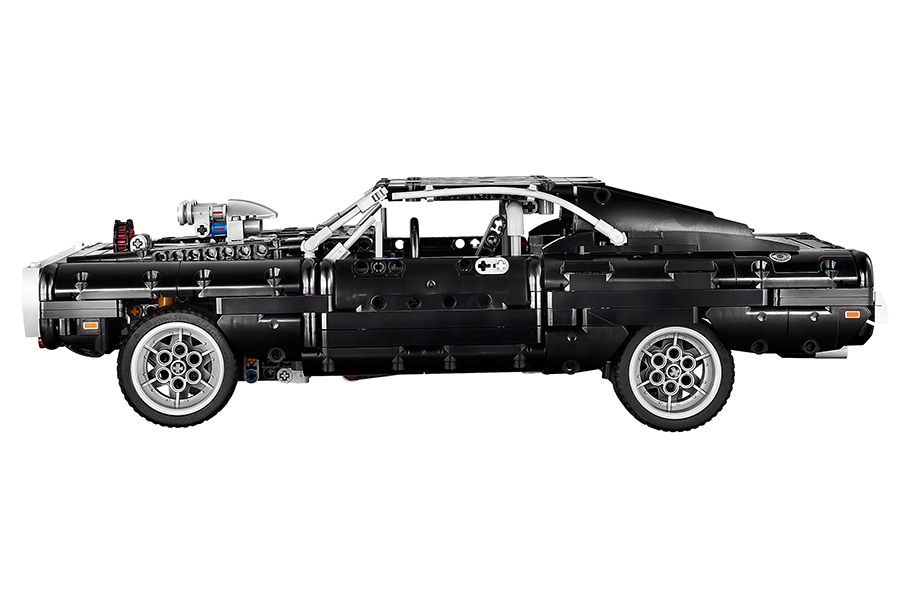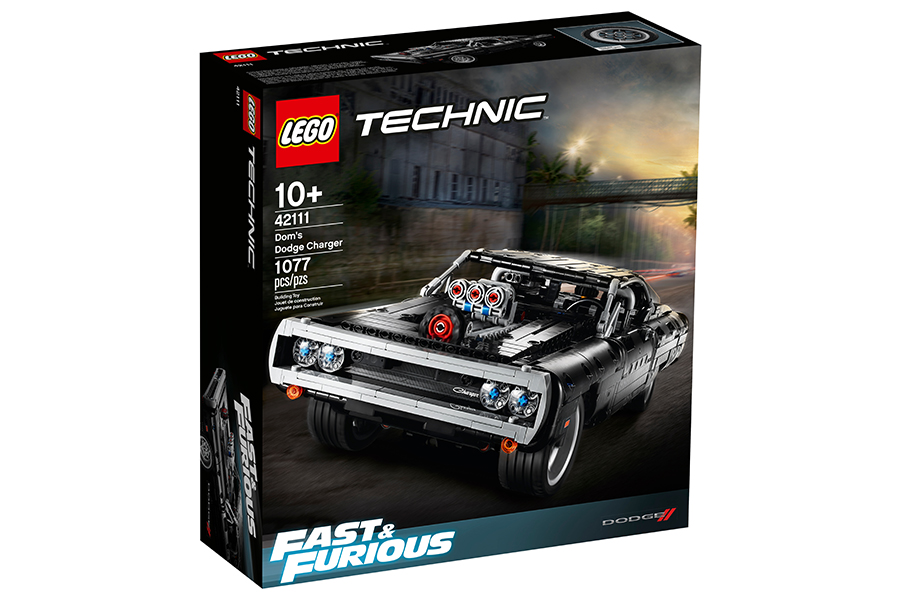 You'll also like:
This $1.4 Million Holden Ute Could Become Australia's Most Expensive
LEGO Ideas Presents Tesla Cybertruck Model
Aston Martin Valkyrie AMR Pro Tosses the Rule Book
General FAQ
How long does it take to build the Lego Dodge Charger?
It takes an average of 4 and a half hours to build the Lego Dodge Charger from Fast and Furious.
How many pieces are in a Lego doms charger?
There are 1,077 pieces in the Dodge Charger LEGO set.
What year is Dom's Charger?
Dom's charger is a 1970 Dodge Charger R/T