NBA 2K22 Season 4: Release, Rewards, Prizes
Season 4 in NBA 2K22 looks to implement the biggest changes we've seen to the various game modes all year. Fresh off the back of the 'Clutch Time' mode being introduced into MyTEAM in Season 3, it looks like it's MYCAREER's turn to receive a big change with completely redesigned parks. This will also be the first season the 'Legend Award' becomes available for those who reach Level 40 in four seasons (information below), and the Level 40 MyCAREER award is a Pet Tiger.
Based on the hunger for success exerted by basketball legends Dwayne Wade and Candance Parker, Season 4 'Hunt 4 Glory' will start on Friday, 14th of January.
Legend reward leaked #NBA2K22 pic.twitter.com/SCI8plXkzJ

— NBA 2K22 Leaks & Intel  (@2KIntel) January 14, 2022
Update 16/01/2022: The NBA 2K22 Legend Prize has been revealed, with Twitter User @2KIntel leaking the reward early on release day. As you can see from the Twitter image above, a talking parrot will be introduced into the game with right-stick emotes controlling what the parrot does. Legends can instruct the talking parrot to fly and vibe, but that hasn't stopped users from questioning if the grind was really worth it.
Many users expressed their frustration with some commentators accurately pointing out how the reward doesn't even fit with the theme of the Next-Gen game. We've put together a shortlist of alternatives expressed by the wider 2K community, that we believe developers should consider in the future.
A limo that allows you to pull up to any spot in the city on demand.
Extra badge points, or 1 HOF Badge of your choice per category.
Unlimited Gatorade and Attribute Boosts.
If it's a consolation prize, Nike Dunk Lows were added to the store and shoe creator menu.
MyCAREER
The MyCAREER rewards for Season 3 have been released, including;
Level 40 Reward: Year of the Tiger pet.
Other Rewards: New Jumpshot Animation, Victor Solomon Kintsugi ball, Hunt 4 Glory Varsity Jacket, and a special Hunt 4 Glory Suit.
100 Wins in Park 3v3: Unannounced.
100 Wins in The Rec: Unannounced.
Outside of these exciting rewards, all parks have been redesigned and the entire city sees a refresh with less elevation change to make travel between areas easier. With any luck, some of the light poles and garden beds have been removed to help too. As always, keep a close eye on your Quests tab as they refresh weekly and allow you to progress your way to Level 40 more quickly and pick up some all-new rewards along the way.
For a list of comprehensive changes that took place last season, see our Season 3 wrap-up here.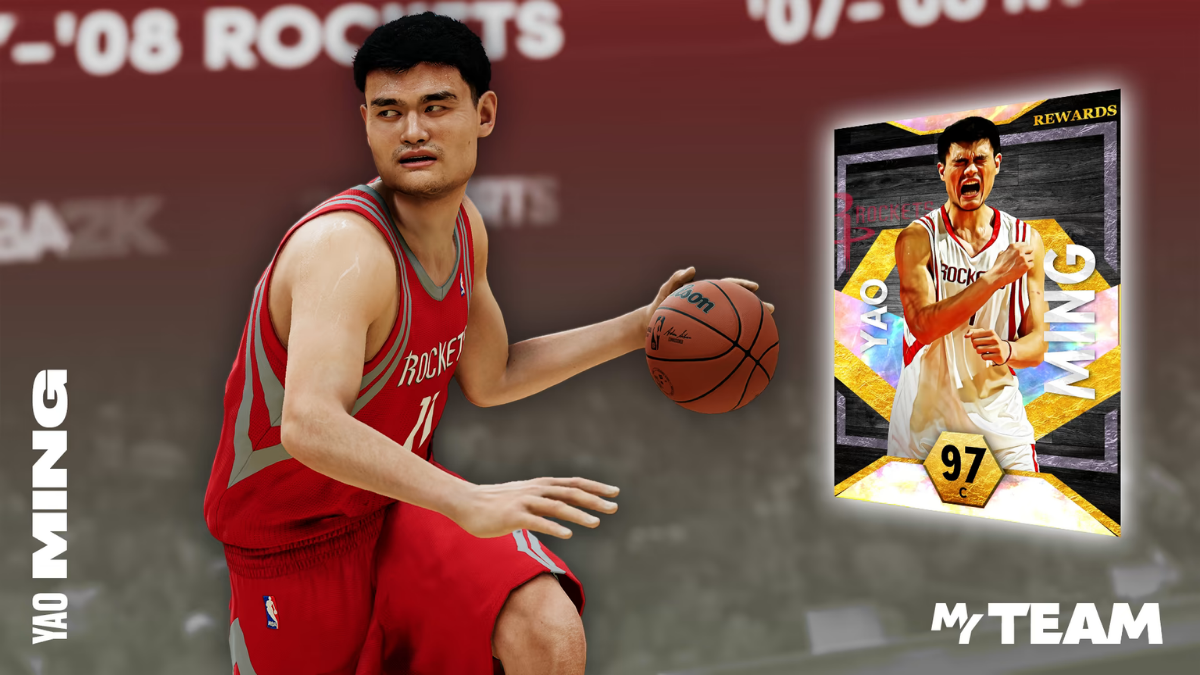 MyTEAM
The MyTEAM rewards for Season 3 have been released, including;
Level 40 Reward: Galaxy Opal Yao Ming (97 Ovr.)
Unlimited Reward: Galaxy Opal Danny Granger
Limited Reward: Galaxy Opal Shai Gilgeous-Alexander
Ascension Reward: Galaxy Opal Maurice Lucas
Draft Reward: Galaxy Opal Tony Parker
Triple Threat Offline 1000 Wins Reward: Terry Cummings
The Clutch Time game mode introduced in Season 3 of MyTEAM is one of the most exciting additions made to the mode in years. For Season 4, 2K looks to double down on the mode with Galaxy Opal Reggie Lewis available from the spinning wheel after every win, and if you make it to 100 wins, Galaxy Opal Pascal Siakem will be waiting for you at the end of the road. Mark Price's Pink Diamond card will be waiting for you after 50 wins, and Amethyst Brian 'White Mamba' Scalabrine will be available after 10 wins.
Heat Check players, whose overall adjusts based on their real-life games, will return for Season 4 of MyTEAM.
Looking to build on the hype, MyTEAM will introduce an additional 8 Galaxy Opal reward players for Season 4. We haven't forgotten about Galaxy Opal Demar Derozen yet, and neither should you, his card is available after completing Lifetime Agenda quests in the MyTEAM Agenda menu. Complete the Demar Derozen Agenda's before February 1st to unlock his card.
Galaxy Opal Yao Ming is the Level 40 MyTEAM reward for Season 4, and the 2.29metre tall giant is set to be the most dominant paint scorer in the game (at least until 2K drops some juiced players in packs). Those of us who grind the 'no money spent' route will have to earn the full 150,000XP, but those good enough to make it through Showdown Tier in Season 3 will start with an extra 15,000XP and the ability to Earn Yao Ming on Day 1 of Season 4.
Most excitingly Galaxy Opal Baron Davis is introduced as the first Token Reward GO player in Season 4. As always, we recommend keeping your eyes peeled at the NBA 2k MyTeam Twitter account for any Season 4 locker codes to help build your team out along the way.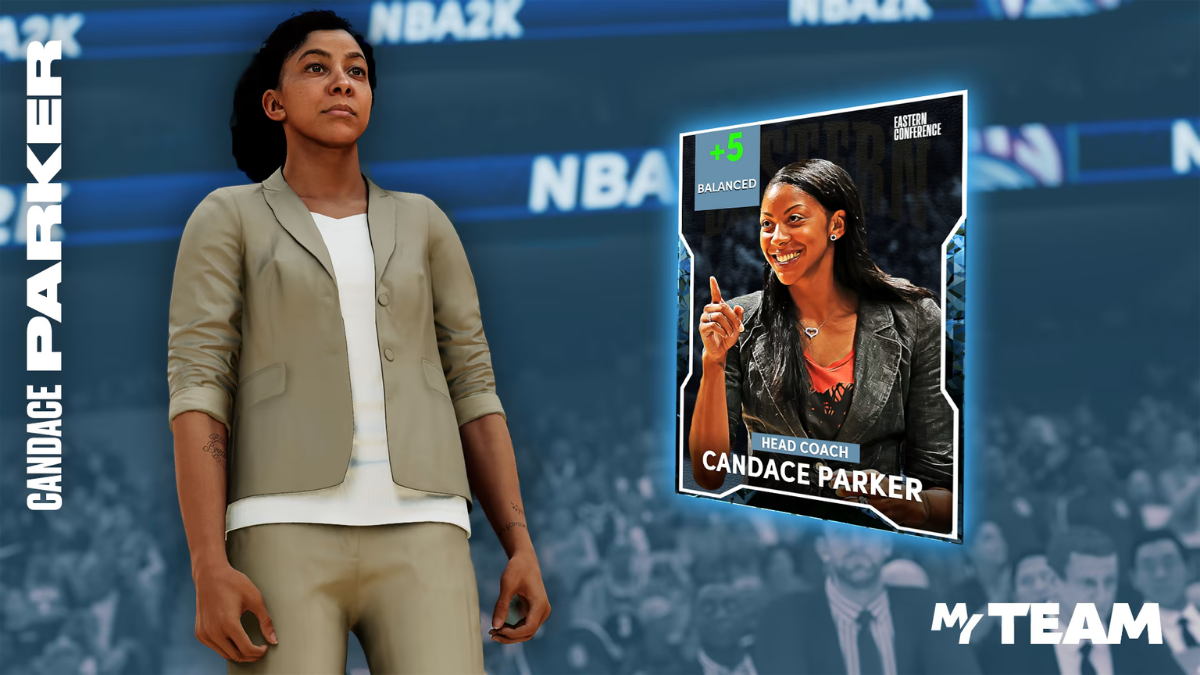 General FAQ
When does 2K22 Season 4 start?
Season 4 of NBA 2K22 starts on Friday, January 14th, 2022.
What is the Level 40 MyCareer reward in 2K22 Season 4?
The Level 40 MyCareer reward for this season is a Pet Tiger.
What is the Level 40 MyTeam reward in 2K22 Season 4?
The Level 40 reward for season 4 in MyTeam is Galaxy Opal Yao Ming.
You'll also like:
NBA 2K22 Review: The Best in Franchise History
NBA 2K22 Season 3: 'Iced Out' Follows the Clutch Play of Damian Lillard
NBA 2K22 Season 2: 'Build Your Empire' Follows the Steps of Michael Jordan