Man of Many's Staff Favourites – 9 September 2023
It's been a wild week of news. Highly anticipated watches have been revealed, world records have been broken and streaming services are serving up more delicious content to binge on. However, there's also been some controversy, mainly around engagement ring prices. And while people can't seem to agree on how much to drop on a rock, one thing we can all agree on is that Man of Many's Staff Favourites is always money well spent. Plus, it won't cost you 3 months salary…
You'll also love:
Man of Many's Staff Favourites – 2 September 2023
Man of Many's Staff Favourites – 27 August 2023
Man of Many's Staff Favourites – 19 August 2023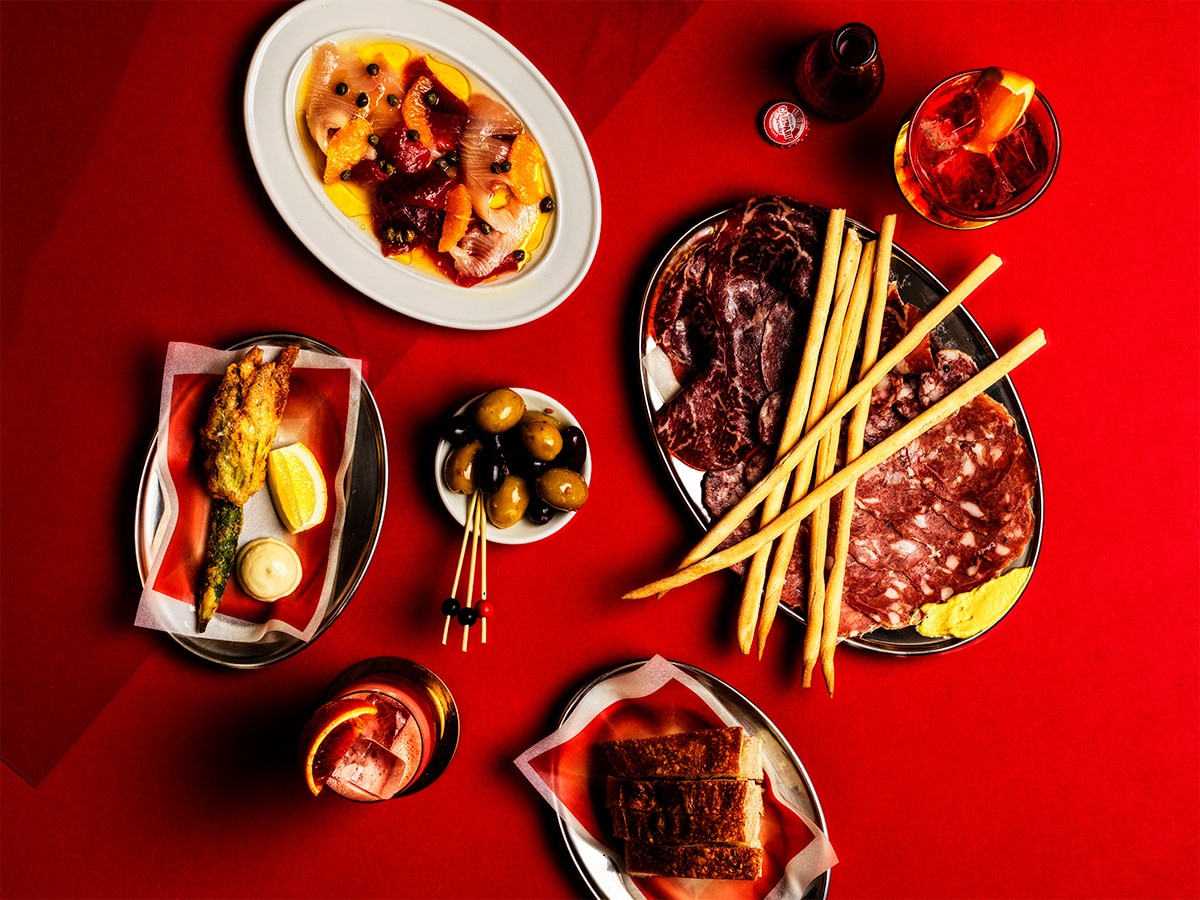 Bar Red at The Dolphin Hotel
Nick Hall – Editor-in-Chief
Who doesn't love a good Negroni? As arguably the world's most popular cocktail, the humble aperitif has undergone many adaptations over the years, but I think I've stumbled across my favourite. This week, I was gifted a lovely Raspberry Beret Negroni, handmade by the legends at The Dolphin Hotel. It starts off with an uncharacteristically sweet initial hit that flows through to that classic bitter Campari flavour.
The new cocktail celebrates the launch of Bar Red, a new bespoke bar with a curated drinks list inside the Surry Hills institutions. Taking over The Wine Room, the bar-inside-a-bar offers up reinterpretations of the classics for one month only starting Wednesday 20th September to Sunday 22nd October. Crafted in collaboration with Campari, Bar Red will see a range of reimagined negronis from bars director Josh Reynolds, paired with a snack menu from executive chef, Danny Corbett. Don't mind if I do.
Favourite Article of the Week: The Fascinating Dichotomy of Austin Butler
adidas Spezial x Liam Gallagher – LG2 SPZL
I've long been a fan of Liam Gallagher's style and it's been cool seeing him go back to the sportswear that defined his youth – before the excess of rock stardom took hold. This is his third collaboration with adidas Spezial and for my money it's the best one yet. That combination of cream white, off white, and the collegiate green is just perfect, and the tan lip around the toe also looks like a subtle nod to the adidas Samoa (a highly underrated style if you ask me).
I tried to nab a pair of these when they dropped on the adidas website at 10am today, but to no avail. Now I just need to decide if I'm willing to pay twice as much elsewhere. To be honest, I probably am.
Favourite Article of the Week: Blancpain x Swatch 'Fifty Fathoms' Watch Collection Revealed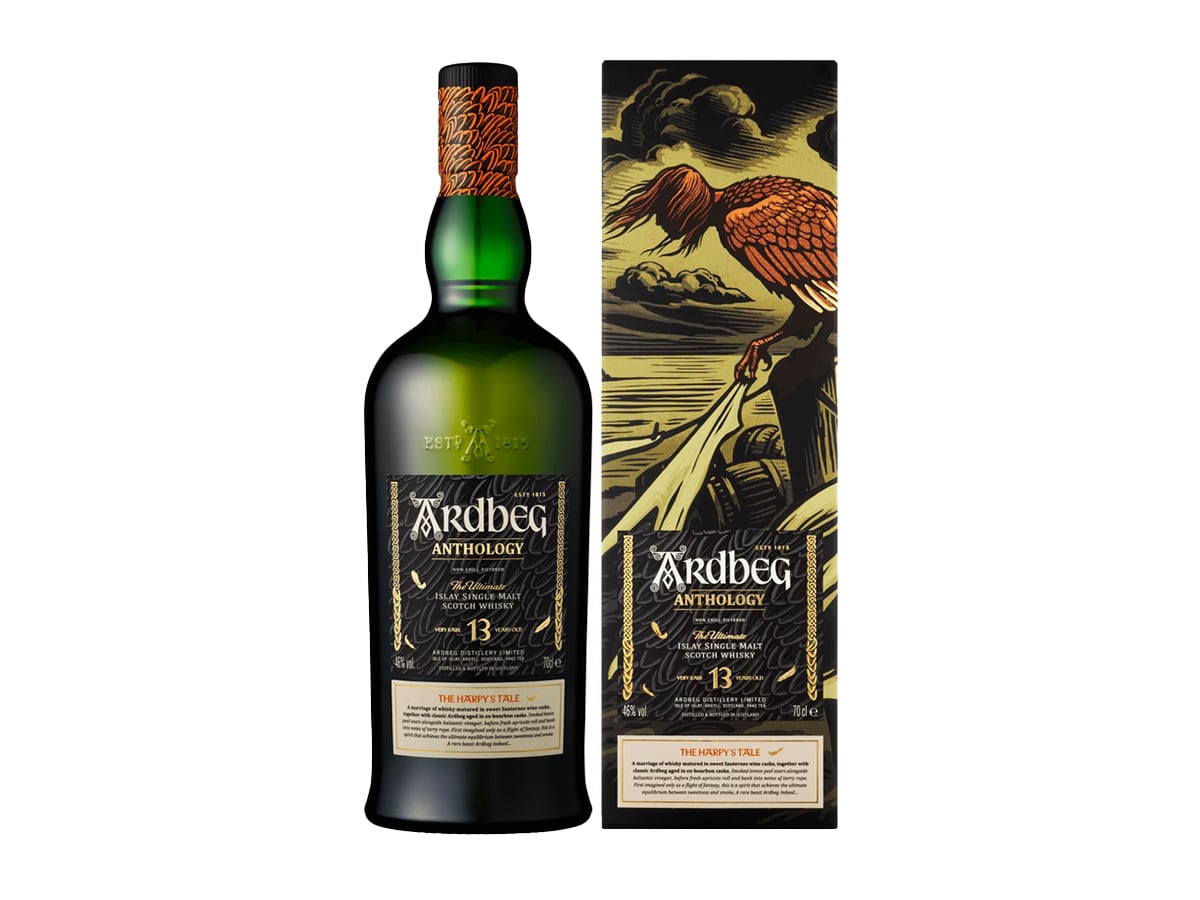 Ardbeg Anthology: The Harpy's Tale
Jacob Osborn – Journalist
I love pretty much everything from Islay-based distillery Ardbeg and so it was tremendous excitement that I scored a bottle of this latest release. Dubbed Anthology: The Harpy's Tale, it kicks off a new series of experimental single malts and touches down on ancient folklore in the process (complete with illustrative box artwork). Specifically, the Harpy is an elusive half-human half-bird winged beast, and thus a fitting mascot for this hybrid-like liquid.
Aged for 13 years in a combination of ex-bourbon and Sauternes wine casks, The Harpy's Tale interweaves Ardbeg's classic profile of heaping smoke with oily layers of fruity sweetness. Salty iodine presents itself at the nose and carries all the way through to the finish, where it's rounded out by sweet smoke and lingering notes of cumin and coconut. It all makes for a singular tasting experience, the kind that duly distinguishes itself from the distillery's standard output…which is exactly the point. Suffice it to say, I'm already looking forward to the next chapter!
Favourite Article of the Week: 22 Best Bourbon Whiskey Brands to Drink Right Now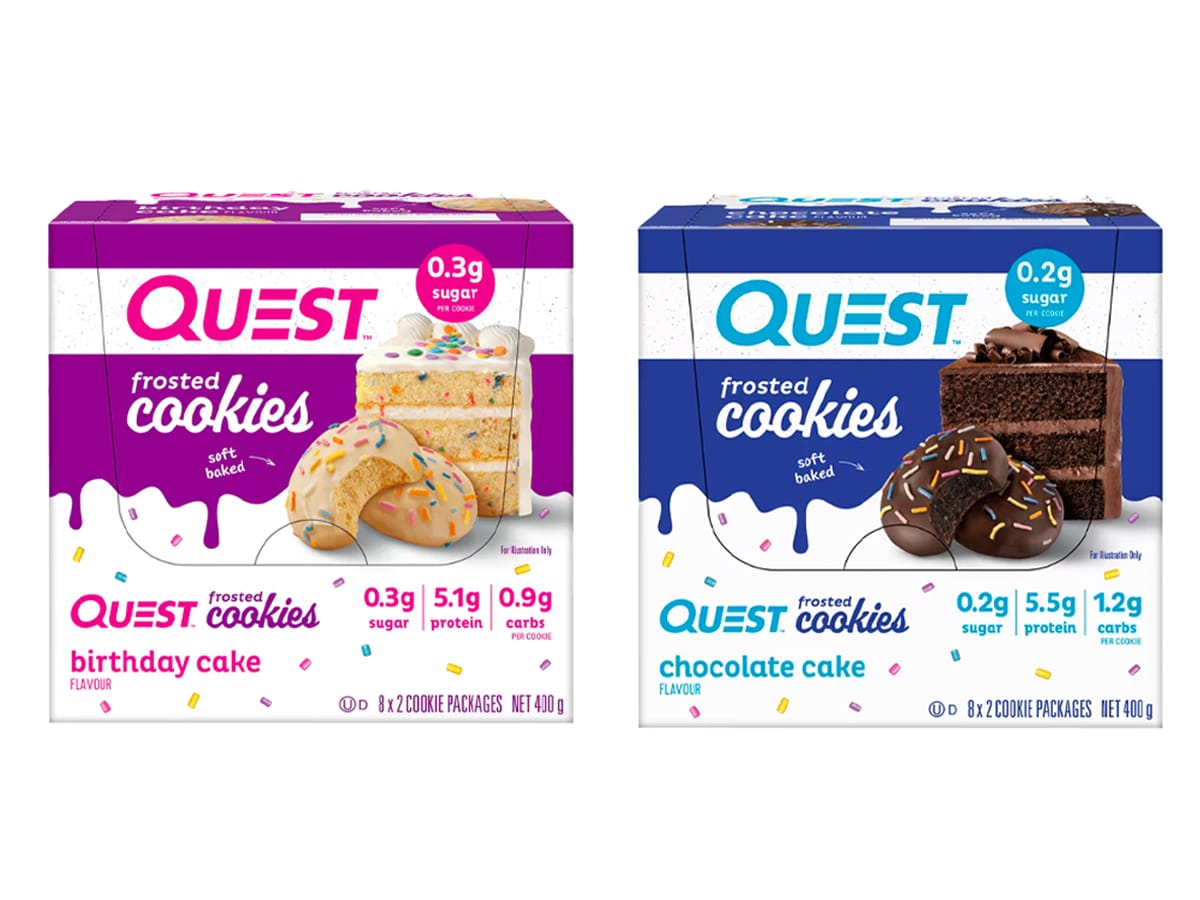 Quest Frosted Cookies
Sam Mangioni – Journalist
I've been a fan of Quest protein bars for years. From taste and texture to nutrition, there's simply nobody in the game that makes a higher-quality product. Additionally, their peanut butter cups are so delicious I'm scared I'll overdose one day. But if I'm in the mood to feel really naughty without actually gobbling anything nasty, I'll get stuck into their new Frosted Cookie range. While they don't have the same amount of protein as the rest of their offering, these bad boys will completely satisfy your sweet cravings without having to ingest a bunch of sugar. Get stuck in, friends.
Favourite Article of the Week: Best Workouts and Exercises for Men: A Complete Guide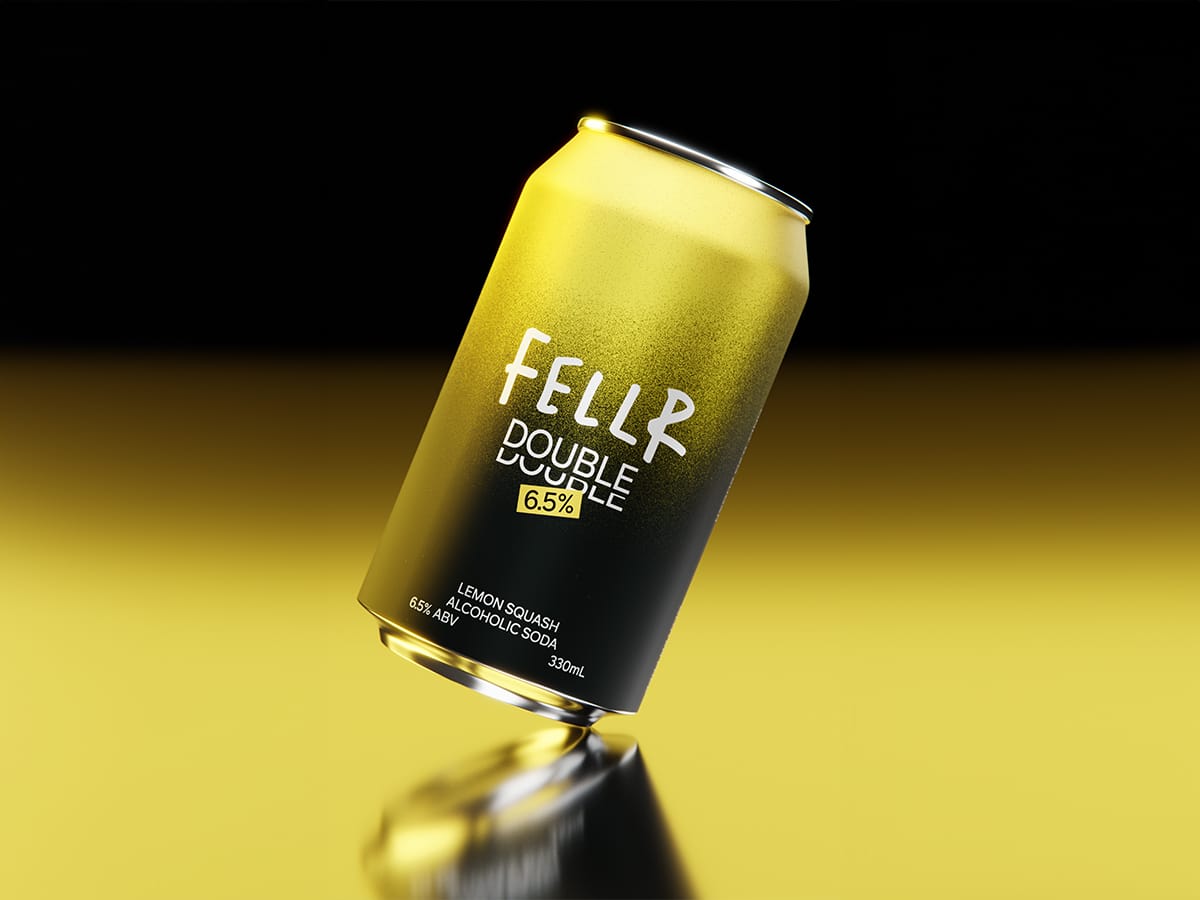 FELLR DOUBLE Alcoholic Soda
Ben McKimm – Journalist
Ther seltzer trend hit the back burner during the last few months of cold weather and rain, but when the sun showed its face again this week and a couple of FELLR DOUBLE Alcoholic Soda's showed up in the office I was keen as a bean to get a hold on these. I had a go at all three flavours – Green Apple, Lemon Squash and Raspberry – and I have to say, these things are mighty fine. I'd pick up the lemon if you're looking for a classic old school flavour, but the Green Apple and Raspberry are both contenders for the sour heads in the room. A four pack of 330ml (6.5% ABV) cans will set you back $24 with a 10 pack coming in at $53. Not bad value considering the ABV levels at all!
Favourite Article of the Week: 2023 Audi RS e-Tron GT Review: Four-Door Electric Supercar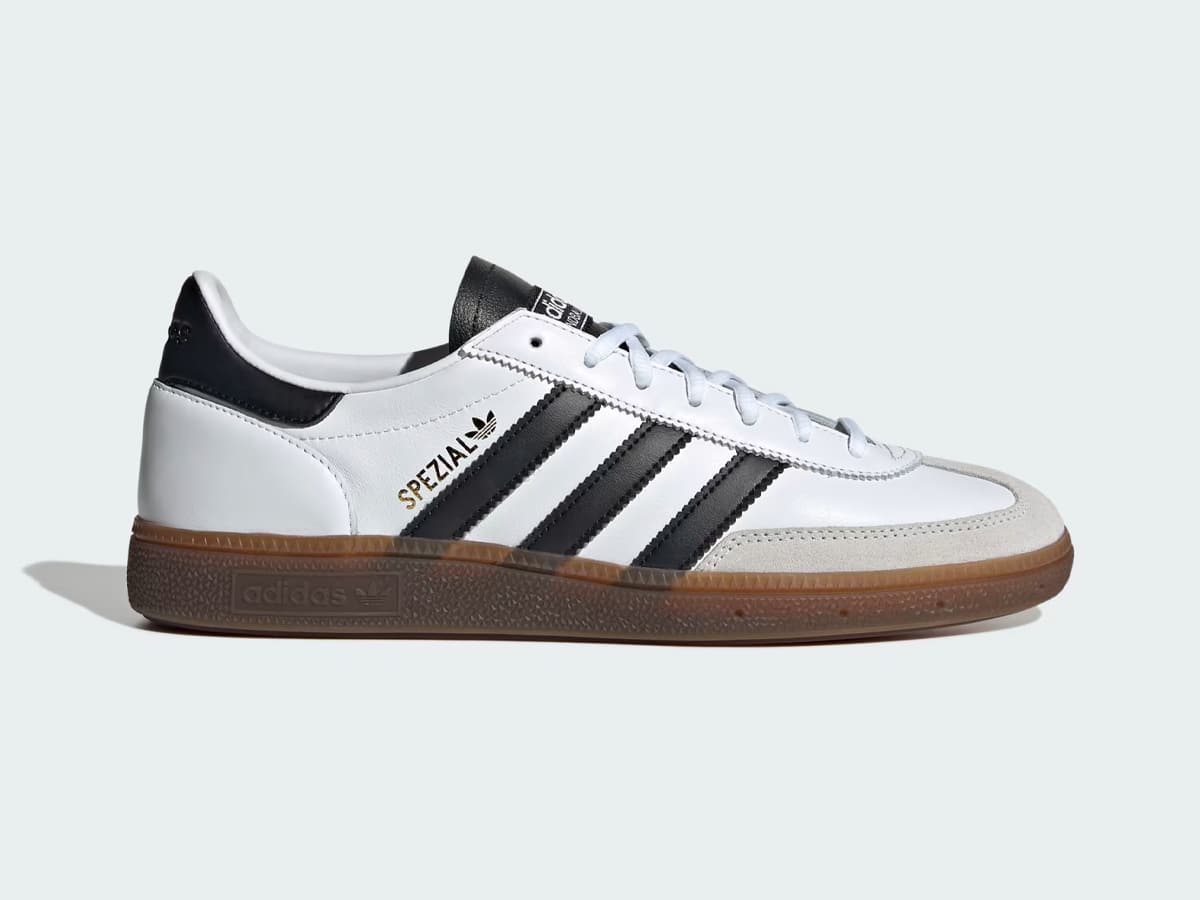 adidas Handball Spezial
Frank Arthur – Co-Founder
This week I was in the market for a new pair of kicks pair of kicks, so I got myself a pair of the Adidas Handball Spezial. I reccomend the Spezials as a stylish, versatile everyday sneaker that goes with just about anything. And it's not just me endorsing these kicks, Adidas Spezials also make regular appearances in the sneaker rotation of Man of Many Branded Content Editor, Rob Edwards.
You'd be forgiven for mistaking these kicks for a pair of Sambas, because essentially they're almost exactly the same shoe. The only points of difference being the sole and some small changes to branding details. So, amidst a worldwide Samba craze, why would I opt for the slightly lesser-loved sibling? The reason is simple – if someone comments on my "Sambas" I can smugly respond with "Actually, they're not Sambas they're Spezials".
Favourite Article of the Week: Blancpain x Swatch 'Fifty Fathoms' Watch Collection Revealed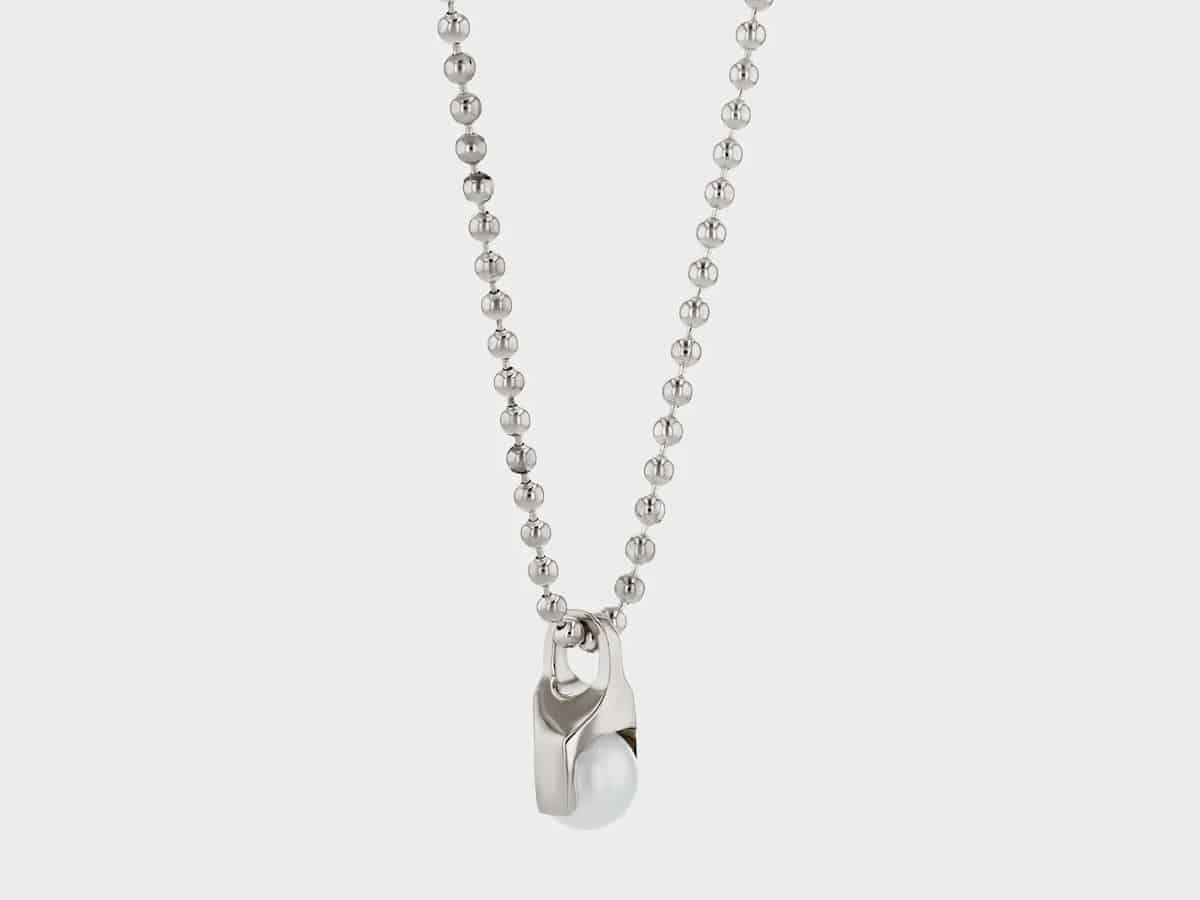 Sarah & Sebastian – Piston Pearl Necklace
I've joined the pearl bandwagon and whilst I'm not adorning an abundance of pearls around my neck I have dipped my toes in and opted for a more subtle addition to my jewellery collection. Conventional notions of masculinity would state that men can't wear pearls (some would go as far as to say jewellery full stop) however the times are changing and we are entering a new age of self-expression for men, For one I am stoked about it. This piston pearl necklace from Sarah & Sebastian is a true conversation starter that exudes luxury.
Featuring an automotive piston-inspired pendant embedded with a freshwater pearl, strung on a silver ball chain, this necklace is light to the point that I often forget I'm wearing it. I love that it truly pairs with any item of clothing meaning I am wearing it day in and day out. Sarah & Sebastian are known for their quality products and this necklace from the Men's TRACTION release continues that lineage, safe to say it's goodbye to green stains after your accessories come into contact with water. What makes wearing this piece even better is knowing the high-quality silver is ethically sourced with the environment in mind from one of the most responsible and transparent supply chains in the world.
Favourite Article of the Week: Harley-Davidson X500 Roadster is No Fat Boy, But it is Fun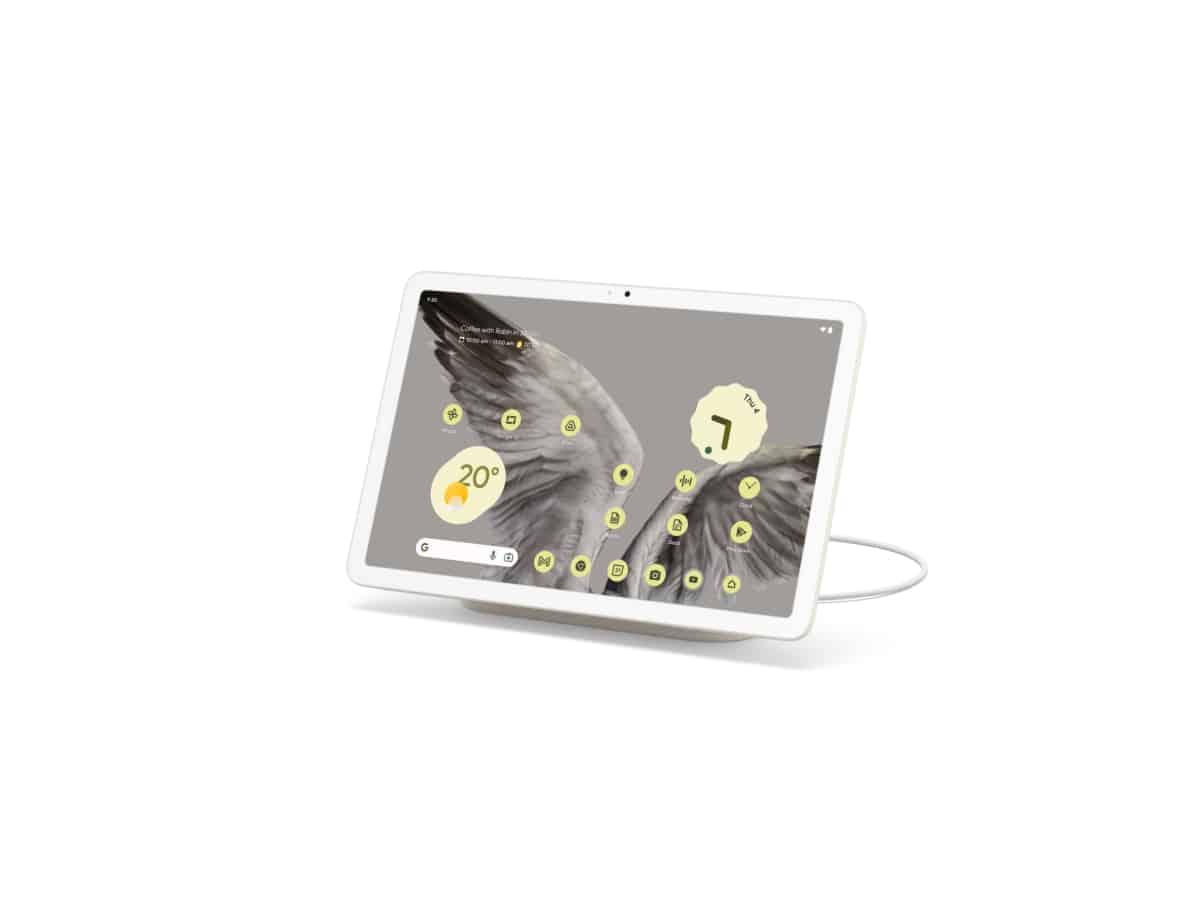 Google Pixel Tablet
Elliott Barsby – Commercial Director
I recently took the Google Pixel Tablet on my travels around Europe and it proved to be an indispensable travel companion. From binge-watching movies on long train trips to effortlessly managing the mountains of photos I took, the tablet's versatility shone brightly. And now that it's comfortably set up at home, it continues to impress.
One of the standout features is its ability to seamlessly integrate with other Pixel devices, including phones, earbuds, and watches. I love my Pixel phone, and the interconnected ecosystem with the Tablet ensures that my digital world remains synchronised. It's also the first tablet with Chromecast built-in for seamless casting from your Pixel phone. And with an 11-inch screen offering brilliant colours and adaptive brightness, the Pixel Tablet is an entertainment powerhouse.
Travelling often involves managing a digital avalanche of photos, and this is where the Pixel Tablet shines. Sorting, organising, and sharing the thousands of photos I captured on my trip was an enjoyable endeavour.
Now that I'm back home, the device has made itself comfortable in my daily routine. Whether it's checking emails, listening to Spotify, catching up on news, or watching the overnight Premier League highlights, it effortlessly adapts to my needs. The included Charging Speaker Dock is a game-changer. Not only does it keep the tablet charged, but it also doubles as a powerful speaker with exceptional audio quality, making it a treat for music, entertainment, and video calls. Once docked, the Pixel Tablet transforms into a smart display, offering a digital photo frame to showcase all of those recently sorted travel pictures.
Whether you're a frequent traveller or just looking for a versatile home companion, this tablet ticks all the right boxes
Favourite Article of the Week: Types of Red Wine: A Beginner's Guide
You'll also love:
Man of Many's Staff Favourites – 2 September 2023
Man of Many's Staff Favourites – 27 August 2023
Man of Many's Staff Favourites – 19 August 2023