Man of Many's Staff Favourites – 19 August 2023
People often claim that money can't buy happiness. However, these individuals likely haven't experienced the joy of shopping with the assistance of Man of Many's Staff Favourites. Whether you're having a fantastic weekend or going through a rough patch, treat yourself to a dose of dopamine by exploring everything the team is currently adoring this week.
You'll also love:
Man of Many's Staff Favourites – 12 August 2023
Man of Many's Staff Favourites – 5 August 2023
Man of Many's Staff Favourites – 17 December 2022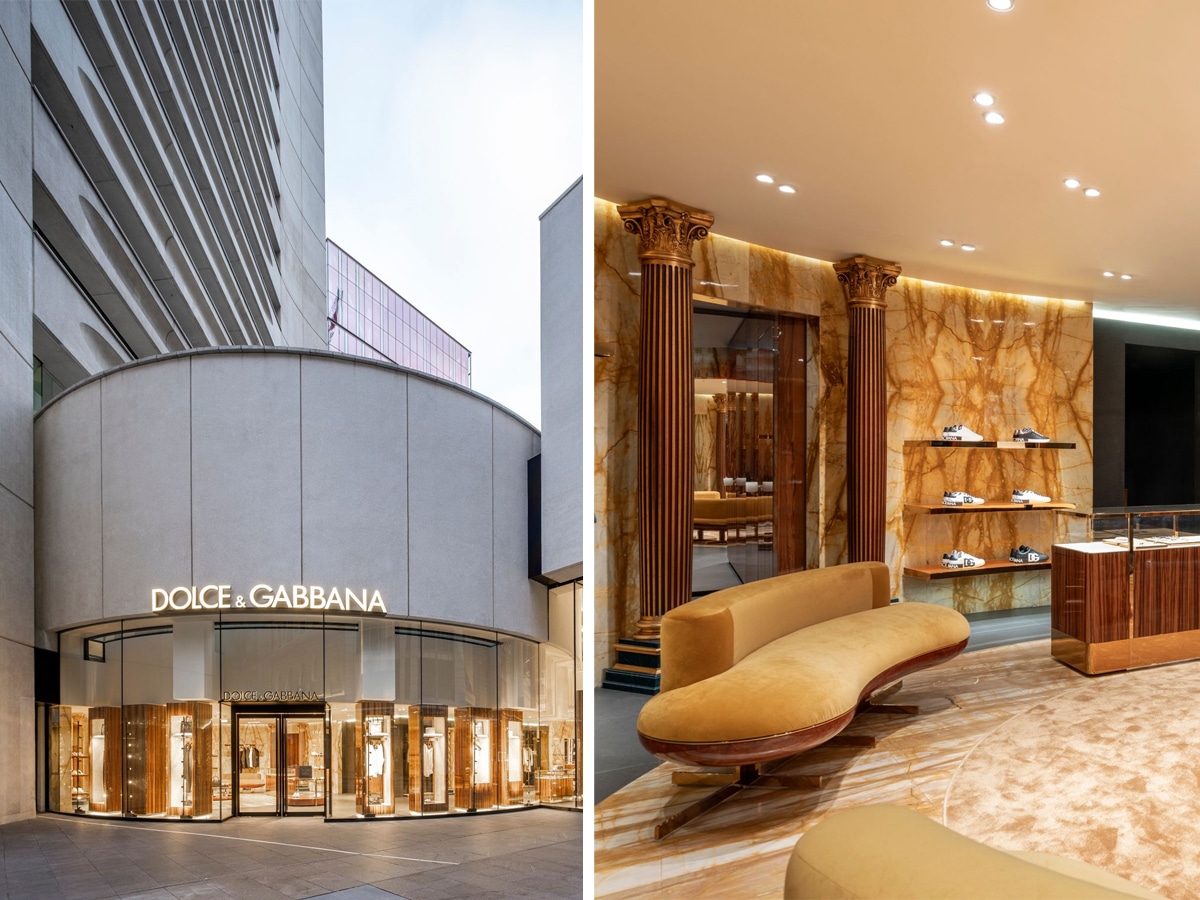 New Dolce & Gabanna Sydney Flagship Store
Denise Barnes – Head of Branded Content
I've recently had the pleasure of visiting the brand new Dolce & Gabanna Flagship store in Sydney, and it is truly a vision both inside and out. The 469,76 square meter project was a creative collaboration between Eric Carlson (from award-winning Parisian architecture studio CARBONDALE) and Domenico Dolce and Stefano Gabbana themselves. Featuring yellow Siena Italian Marble, impeccable polished Redgum wood displays, concave apses in yellow gold, and Italian baroque furniture from the 17th century, you can't help but feel like you are inside one of their Milan boutiques instead. It's an authentic touch of Italy in Sydney and the perfect mix of fashion, history, and architecture. Make sure to stop by when you're in the city.
Favourite Article of the Week: Highest-Paid Players at the 2023 FIFA Women's World Cup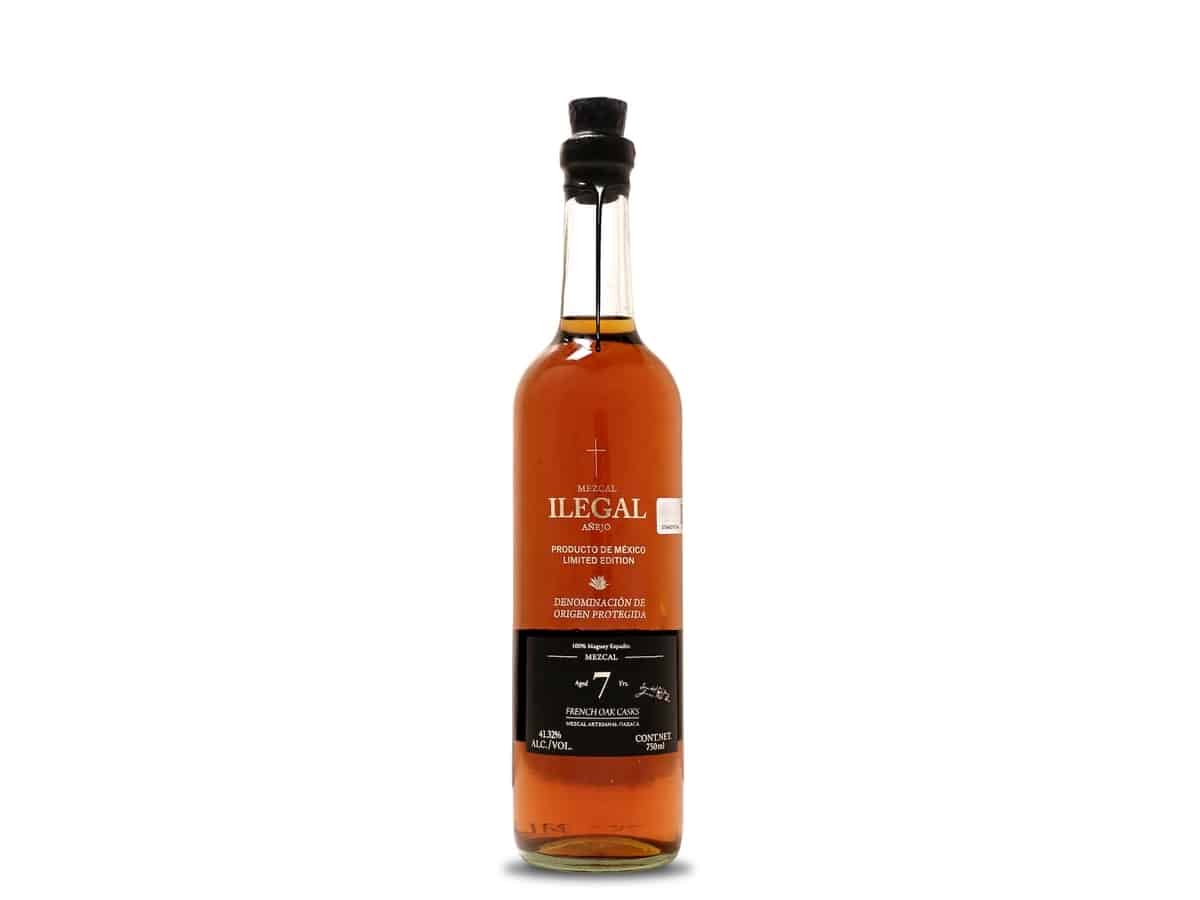 Ilegal Mezcal 7 Year Añejo
Jacob Osborn – Journalist
A leader of their respective domain, Ilegal may have just released my favourite mezcal to date. Rested in French Oak for seven years (a lifetime for mezcal), 7-Year Añejo is a sippable showstopper and the perfect expression for novices and experts alike. With the extra maturation comes an absolutely rich and refined spirit, which imparts a honeyed texture and a supreme balance between classic flavours.
At first whiff of Ilegal's 7-Year Añejo comes the warm scents of roasted agave, sweet flower, fresh grass, ancient earth, and even hints of sherry. The taste picks up where those aromas left off in its silky bounty of pepper, honey, oak, fig, fruit, and sweet smoke. It all trails out on an exquisite finish of agave, vanilla, chocolate, smoke, and spice. I can't recommend this one highly enough!
Favourite Article of the Week: Bradley Cooper Conducts a Tale of Love in Netflix's 'Maestro' Trailer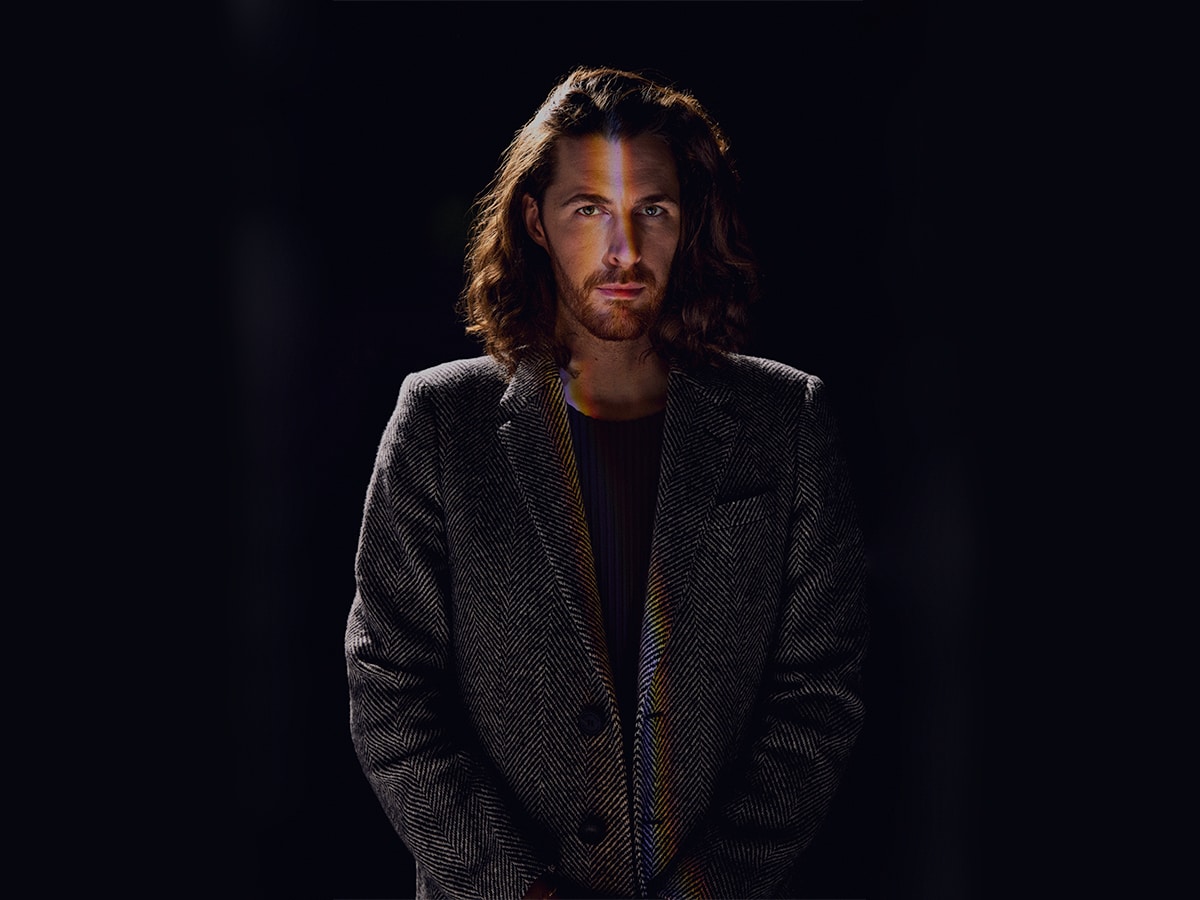 Hozier – Unreal Unearth
Nick Hall – Editor-in-Chief
Admittedly, I'm a little late to the Hozier party but I'm certainly making up for lost time. Like most of us, my first and practically only experience with the Irish performer was the 2013 smash hit Take Me to Church. A decade on from that brooding ode, Hozier has returned with a stunning new album that feels like it was written entirely for me. Ambitious, melancholic and just a little dark, Unreal Unearth is the kind of album every artist wishes they could make. Somehow Hozier has made it happen.
Right from the outset, the album serves up surprises. Based on Dante's classic novel Inferno, Hozier's third studio album uses the nine circles of hell as a loose structure. Across 16 tracks, Unreal Unearth delivers a captivating thematic arc informed by the turbulence of the world and the fight for a better and brighter tomorrow.
At times Unreal Unearth feels optimistic and surprisingly upbeat, despite the source material, before falling into a dulcet, almost lullaby-esque territory. Standout tracks such as Eat Your Young and All Things End will undeniably cop a lot of radio time, but for me, the real triumph of Unreal Unearth comes very early. In De Selby (Part 1), we hear Hozier slip effortlessly into Gaelic verse, his native tongue providing a haunting outro to a sombre sonnet.
With Unreal Unearth, Hozier has crafted a wonderfully electric and uplifting nod to the classics. This is artistry in its pure form: considered, authentic and entirely honest. Unreal Unearth was released on August 18 through Sony Music.
Favourite Article of the Week: Highest-Paid Players at the 2023 FIFA Women's World Cup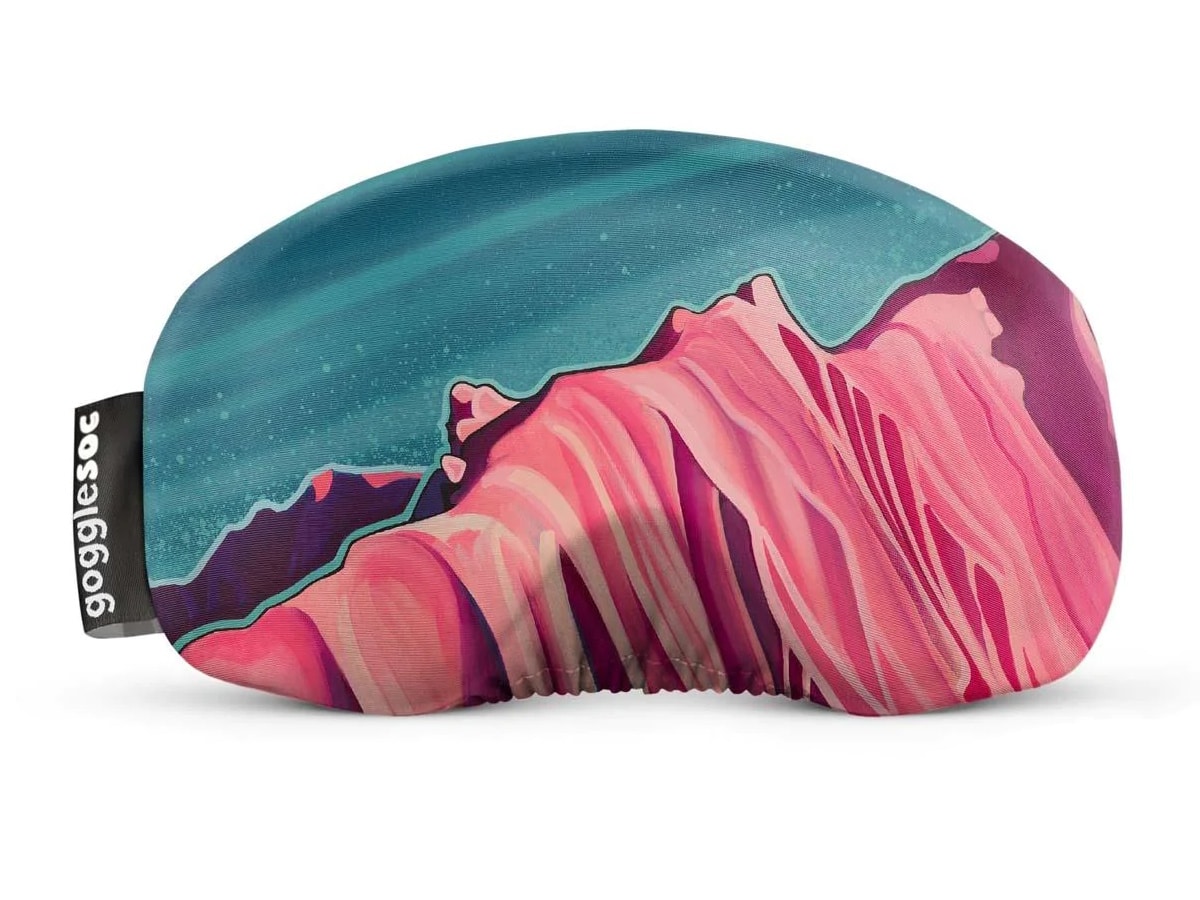 3 Products to Upgrade Your Skiing
Scott Purcell – Co-Founder
I'm down in Thredbo this week and it's the first year I've got all of my own gear. There are a few things that I'd recommend to enhance your skiing experience 100%. The first is a GoggleSoc. A fabric cover that goes over your goggles for when you take off your helmet or when you're walking to the lifts. It ensures your Oakley Prizm lenses don't get scratched and the goggles stay clear throughout the day. The next are these Outdoor Tech Chips 3.0 which are headphones that slip inside your ski helmet. They're Bluetooth and have lasted me 4 days of skiing on a single charge. You can also control tracks from them simply by tapping the side so I've got tunes pumping as I'm carving down the slopes. Lastly, and this one is a little overboard, there are these heated boots from Surefoot. They're chargeable via USB C and once you try them, you can never go back. These have each been game-changers for my skiing.
Favourite Article of the Week: Australia Public Holiday 2023 Calendar: State-by-State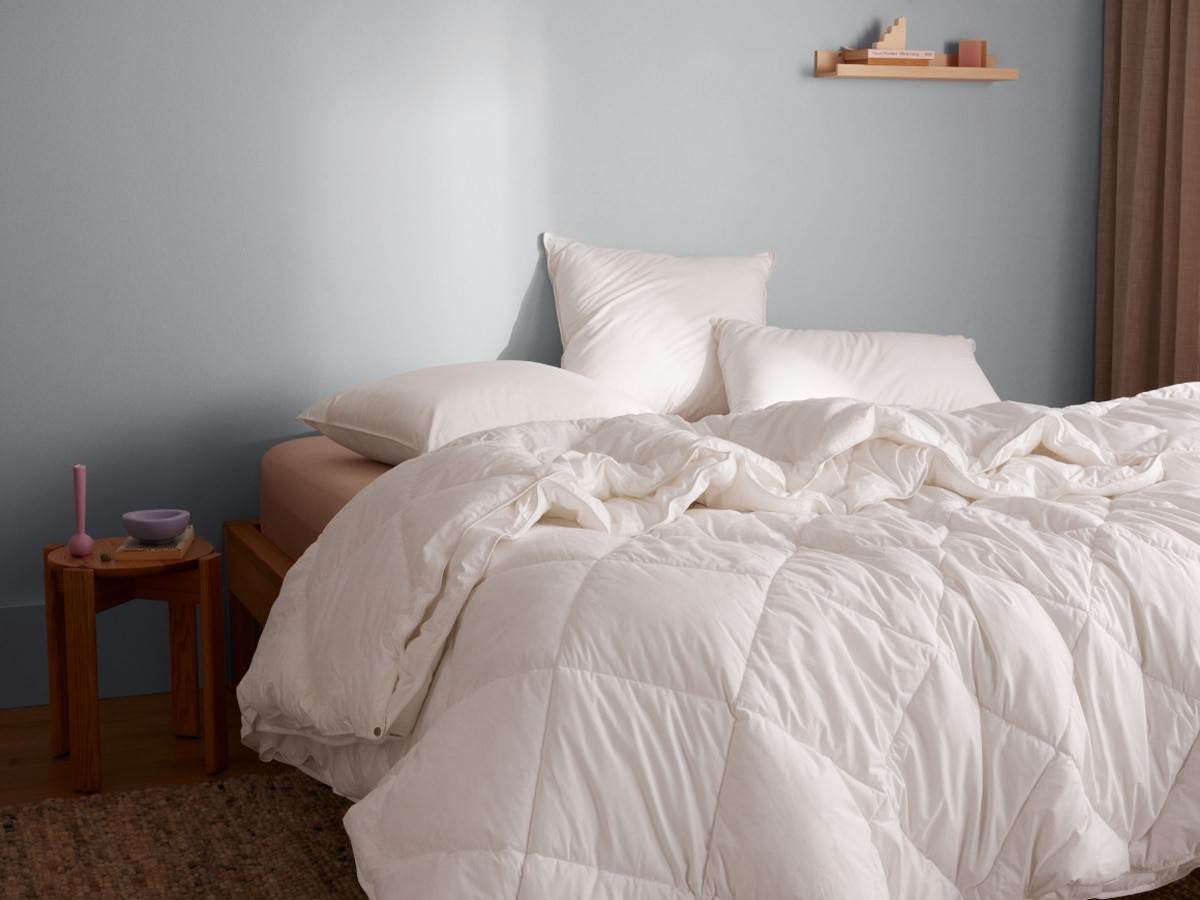 Sheet Society Cloud Corn Quilts
John Guanzon – Head of Social
You know you've reached a certain stage of adulting when one of your life priorities is a set of good quality sheets and bedding. I mean according to science, good bedding leads to good sleep, and good sleep leads to a good day. Leading Australian bedding brand has recently released a range of plant-based, vegan, quilts and pillows under their Cloud Corn collection. If you asked me, when I hear 'Cloud Corn' I think of a tasty snack you'd take to the movies, but it turns out the name comes from the quilts and pillows being made from 100% corn fibre that's biodegradable, hypoallergenic, breathable and thermoregulating. Still just as good! I recently got to sample the medium firm pillows and medium weight quilt which have been great for these cold mornings of late. The range also includes a Lightweight quilt version for those warm sleepers that start off the night with a blanket and then instantly kick it off the minute they doze off. Now please excuse me while I take a nap and dream about tasty cinema snacks.
Favourite Article of the Week: Australia Public Holiday 2023 Calendar: State-by-State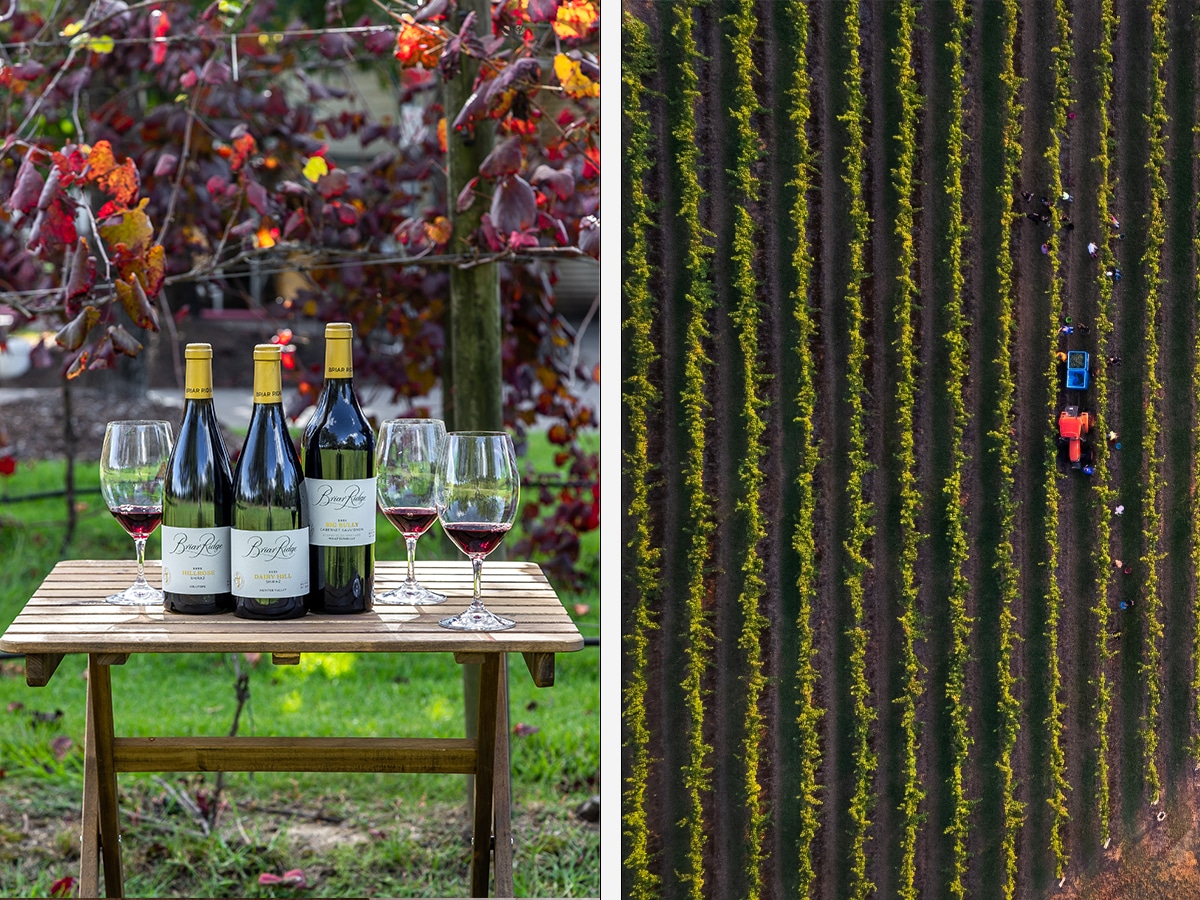 Briar Ridge Single Vineyard Red
Harry Parsons – Branded Content Manager
We have been experiencing a few chilly days/evenings the past couple of weeks here in Sydney so I have been swapping out the ice-cold beer and indulging in a nice glass of red. So after recently receiving Briar Ridge's Single Vineyard releases I was keen to dig in and give these a try. These Hunter Valley region releases had seen some of the coldest growing seasons in recent history and record rainfall which are reflected in the flavour in a spectacular way. Below are my thoughts on each release:
2021 Single Vineyard Dairy Hill Shiraz
This Shiraz really took me by surprise. It has to be one of the smoothest Shiraz's I've had, however, the main thing that took me back was the intensely perfumed floral notes. It's a light-bodied wine that forces you to appreciate those floral tones.
2021 Single Vineyard Big Bully Cabernet Sauvignon
The Big Bully was a clear favourite for me, its deep ruby-purple hue and intense blackcurrant palate notes had me savouring every sip. It's full-bodied and crisp, a winning combo.
2021 Single Vineyard Hillrose Shiraz
Compared to the Diary Hill, the Hillrose was a much more medium-bodied red that hones in on blueberry and blackberry cherry fruits. Overall this was an earthy and smooth Shiraz that I really enjoyed.
For an upcoming soiree with mates or even a night in on the couch, the single vineyard release is a strong choice.
Favourite Article of the Week: Highest-Paid Players at the 2023 FIFA Women's World Cup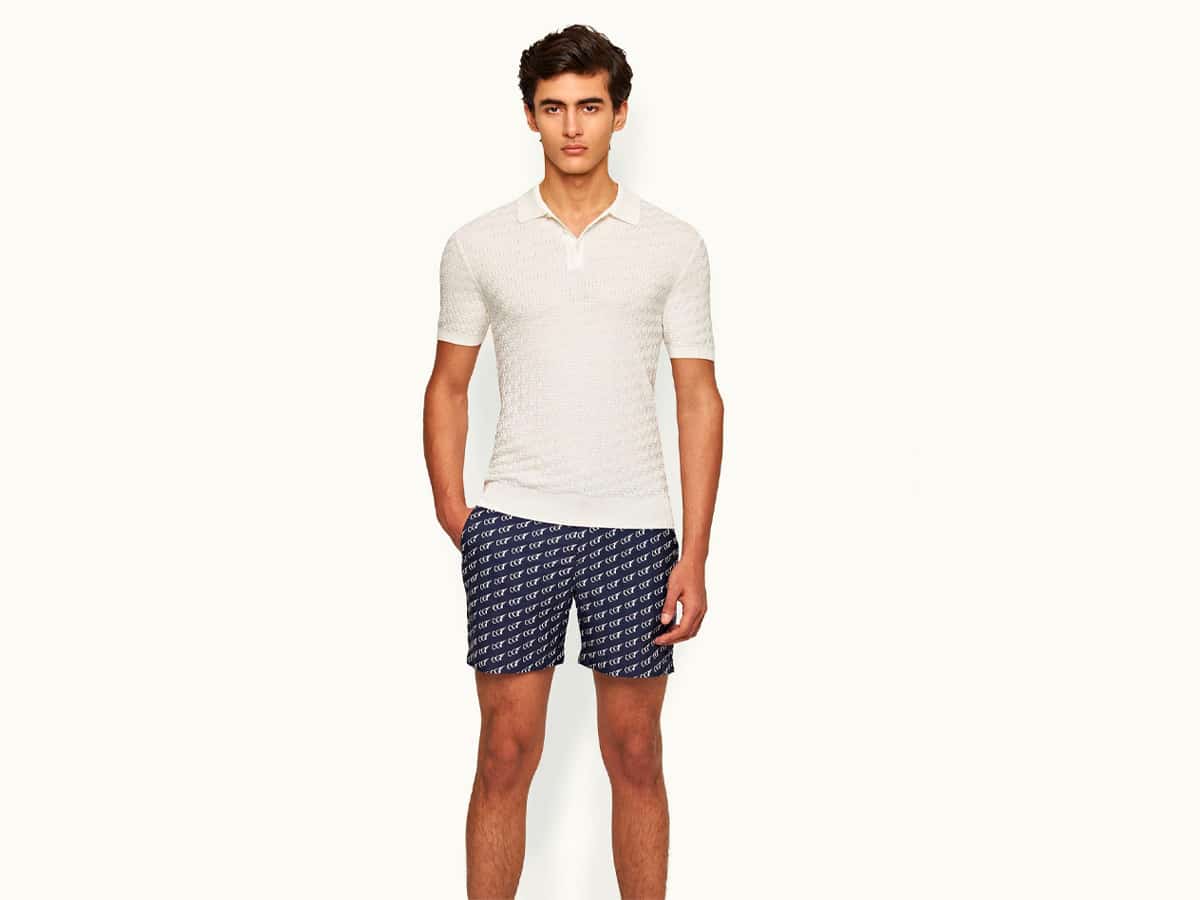 Orlebar Brown Bulldog 007 Midnight Navy Swim Shorts
To mark the 40th anniversary of Octopussy, Orlebar Brown has once again partnered with the James Bond franchise to release a collection inspired by the elegance, outfits, and colours of the cult classic. Think swim shorts and shirts with the iconic octopus artwork, timeless Terry towelling polos, and even a linen suit made for elegant spy adventures. My pick of the collection – the 007 Midnight Navy Swim Shorts. The shorts proudly bear the iconic 007 logo, woven in intricate jacquard detailing and elevating any beachside ensemble with a touch of cinematic allure. With the signature Bulldog adjustable side fasteners, the shorts are akin to tailored trousers, ensuring an impeccable fit every wear. A fusion of classic elegance and modern design, this is the ultimate example of fashion meets fandom.
Favourite Article of the Week: A Great Australian Union: R.M.Williams x Wallabies Limited Edition Collection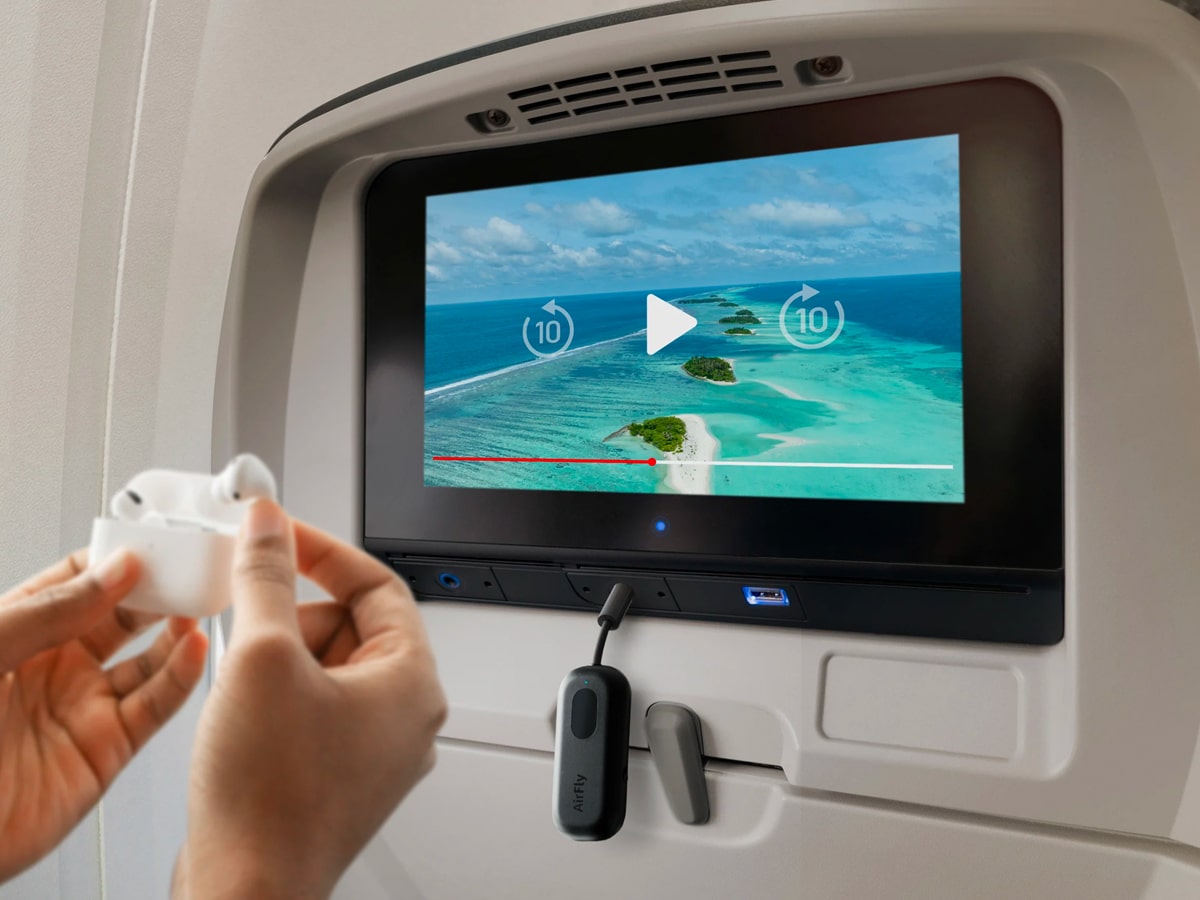 Twelve South Airfly Pro Bluetooth Audio Transmitter
This week I'm putting a spotlight on the Twelve South Airfly Pro Bluetooth audio transmitter. Twelve South are leaders when it comes to tech accessories and the Airfly Pro doesn't disappoint. The Airflly Pro is a Bluetooth audio transmitter that plugs into a 3.5mm audio jack allowing you to transmit wireless audio from sources that don't have inbuilt Bluetooth. This device is a lifesaver when travelling as it allows you to listen to wirelessly connect your Bluetooth earbuds or headphones while enjoying in-flight entertainment. Additionally, the Airfly Pro also has Bluetooth receiver functionality, meaning you have the capability to stream audio into a device such as a car stereo that has an audio-in jack.
The Airfly Pro charges via USB-C and comes in a compact form factor – about half the size of an AirPods charging case. I highly recommend these for your next long-haul flight.
Favourite Article of the Week: Highest-Paid Players at the 2023 FIFA Women's World Cup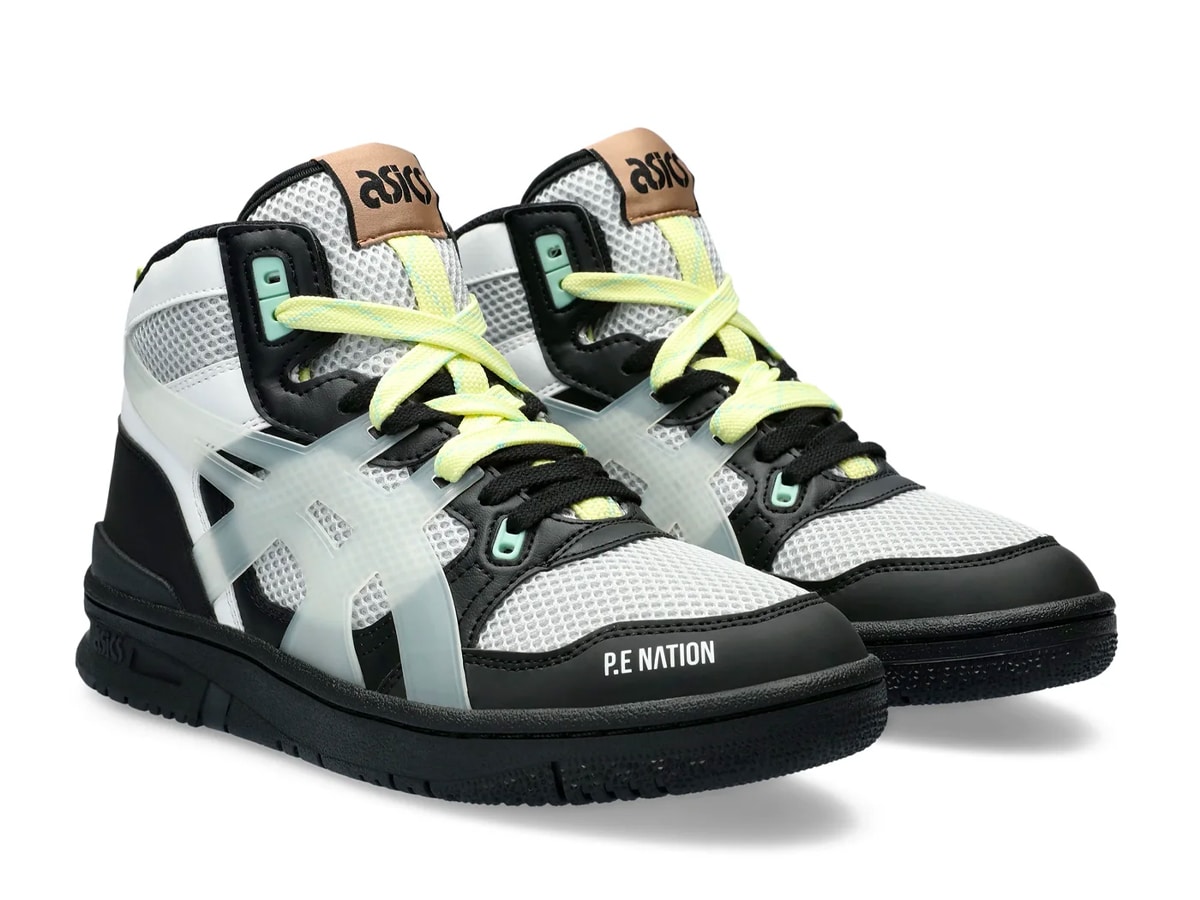 P.E Nation x ASICS EX89 MT Sneakers
Sam Mangioni – Journalist
ASICS and P.E Nation have recently unveiled their third collaborative venture, and I'm absolutely enamoured with the EX89 MT sneakers they've introduced. OG hoop fans will notice that these kicks are a reimagining of Toshikazu Kayano's original design for the Gel-Extreme basketball shoe. Interestingly, the functional grip element that defines these shoes draws its inspiration from the designer's inaugural business trip to the United States in 1987.
The revamped wheels retain their vintage silhouette while incorporating an upgraded cushioning system enriched with cutting-edge FF BLAST™ technology. What's more, the thoughtfully sculpted heel shape significantly enhances comfort, ensuring a seamless transition from the court to the city curb. For those on the lookout for a pair of shoes that blend nostalgic undertones with a dash of modernity, the EX89 MT sneakers are an absolute must-have.
Favourite Article of the Week: 'Best Athlete to Ever Live': How Snowboard Prodigy Valentino Guseli Inspired Me to Send It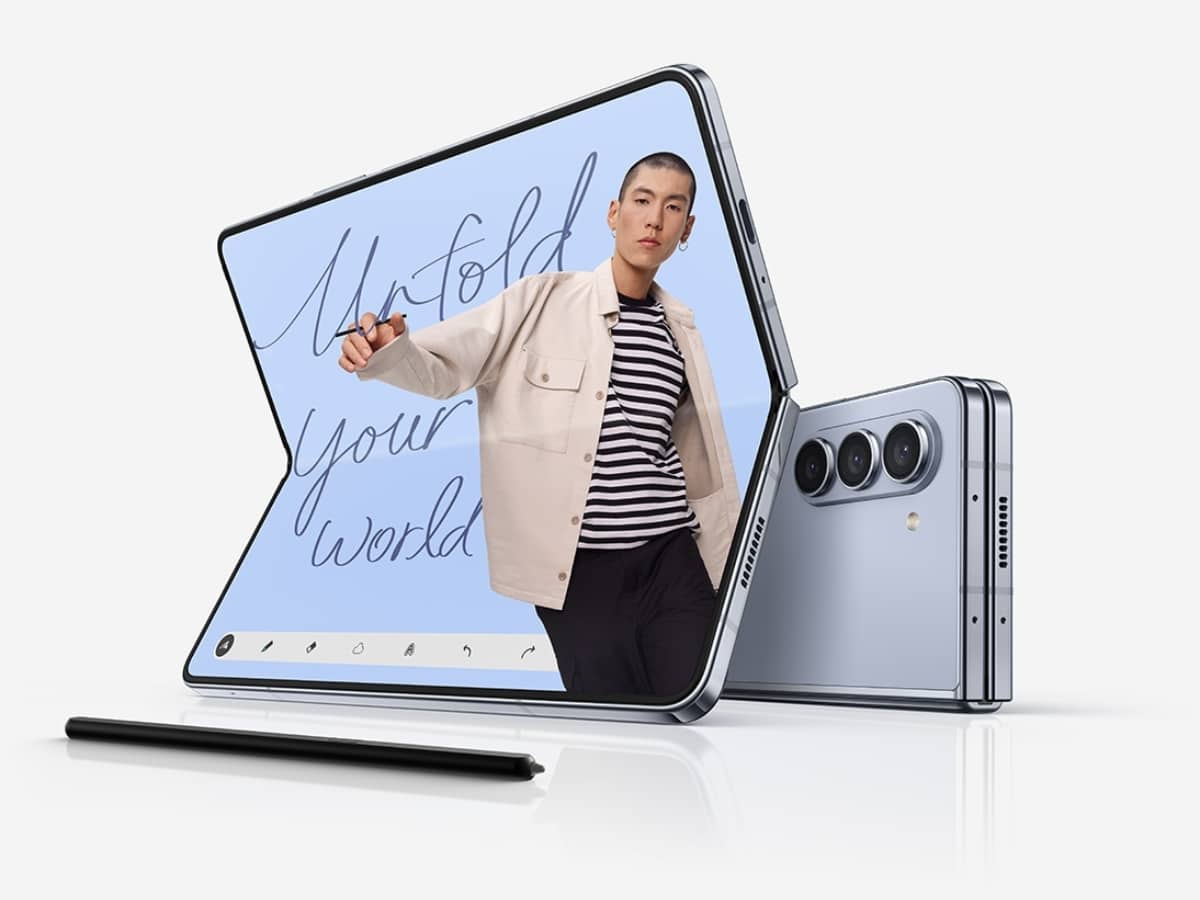 Samsung Galaxy Z Fold5
Rob Edwards – Branded Content Writer
I've long been a user of Samsung's Galaxy Z Fold4, but as soon as I saw the Galaxy Z Fold5 I knew I'd never look at my phone the same way again. The Fold5 takes what made its predecessor such a formidable and stylish piece of kit and adds a level of refinement that just elevates the whole experience.
The introduction of Samsung's Flex Hinge, which enables both sides of the Fold5's impressive 7.6-inch foldable screen to sit flush against one another when the device is closed, along with a 30 per cent brighter screen, and a redesigned S Pen (sitting within a streamlined case that doesn't compromise the pocketability of the phone) make the Galaxy Z Fold5 the premium smartphone to beat for my money.
Favourite Article of the Week: 2023 Lexus LX600 Review: Add Luxury to Your LandCruiser
You'll also love:
Man of Many's Staff Favourites – 12 August 2023
Man of Many's Staff Favourites – 5 August 2023
Man of Many's Staff Favourites – 17 December 2022