Nerf's First-Ever Fully Automatic Gel Blaster Comes With 10,000 Rounds
This new Nerf blaster looks like a lot more mess, but perhaps a lot more fun. Unlike previous models, it doesn't launch foam darts or foam balls, but rather pellets of water-infused gel. Furthermore, you can fit 800 of these tiny gel bullets into the blaster, with 10,000 of them arriving inside the box. That's a lot of ammo. However, you'll need it as the new Nerf Gel Blaster shoots at a fully automatic rate with an included rechargeable, swappable 7.4V battery you can top up with a USB-C cable – just like a phone. Now build your respective trenches and go to war in the backyard, you beautiful manchildren.
You'll also love:
Hasbro's Fully-Functional Mandalorian Phaser Nerf Gun
Bungie x NERF Actually Made the 'Destiny' Rocket Launcher
Nerf Some Xenomorphs With the Aliens M41A Pulse Rifle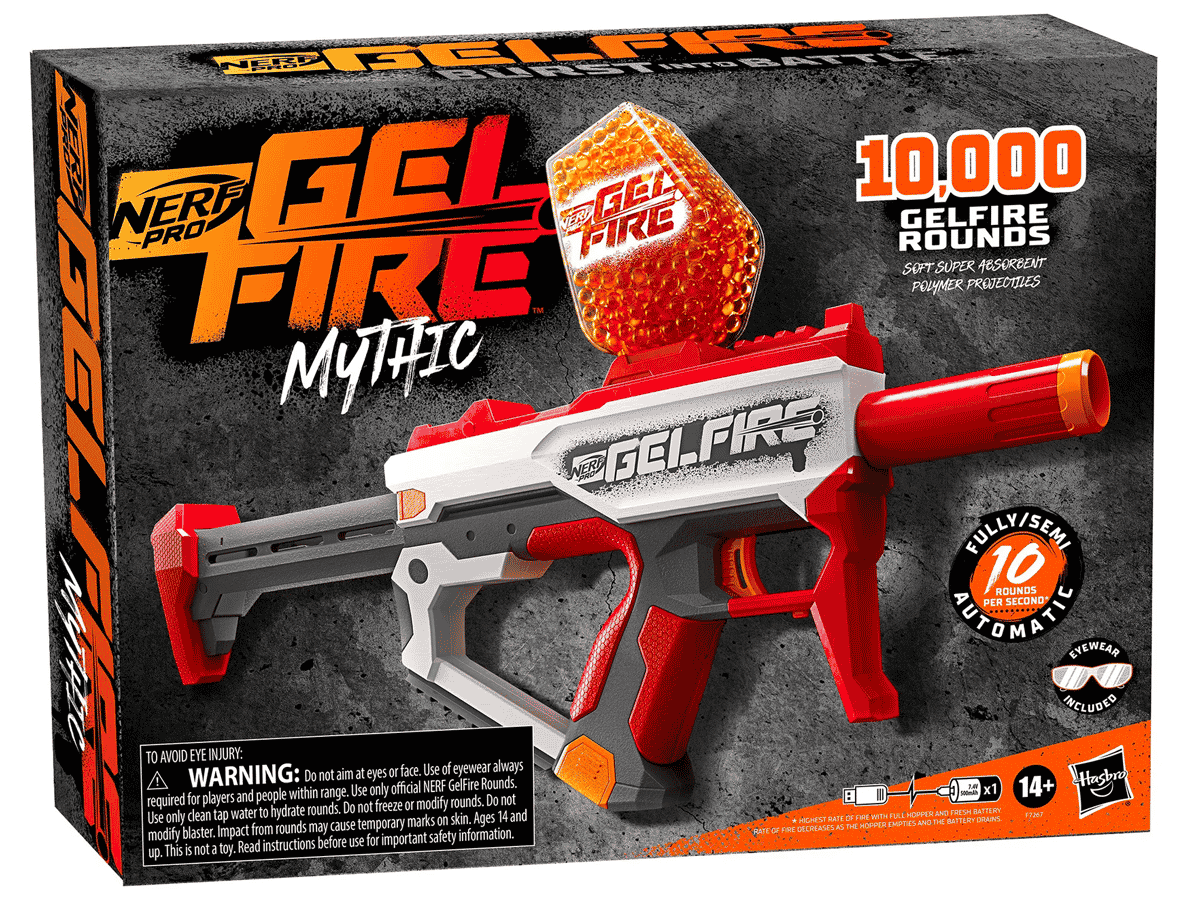 Officially named the Nerf Pro Gelfire Mythic, this toy weapon is a departure from the kid-friendly devices they've made in the past. While the machine gun option looks fun, the blaster comes with a semi-auto mode for true sharpshooters who want to conserve ammo. The pellets are made from hydrated super absorbent polymer rounds using patented technology and burst on impact, meaning you don't have to pick up ammunition during skirmishes. Additionally, the gel bullets allow for better range and accuracy of shots on the battlefield. The stock is extendable for increased comfort when aiming, and the barrel is removable for compact transportation.
For those looking to get their hands on one of these bad boys, it's going up for pre-order today at Amazon, Target, Walmart and Hasbro Pulse for USD$79.99 (AU$116) ahead of a November 1st launch date.
You'll also love:
Hasbro's Fully-Functional Mandalorian Phaser Nerf Gun
Bungie x NERF Actually Made the 'Destiny' Rocket Launcher
Nerf Some Xenomorphs With the Aliens M41A Pulse Rifle