9 Things You Need to Know About DOOM Eternal
Razing Hell and then Some
27 years after the original Doom changed gaming forever, DOOM Eternal stands tall amongst modern first-person shooters thanks to its distinct gameplay while expanding on 2016's DOOM reboot in every conceivable way.
Part review, part hype builder, we're taking a closer look at the details surrounding the latest exploits of Doom Slayer (or Doomguy) right in time for release. Whether you have a pre-order awaiting delivery or are looking for a new game to play while self-isolating, here's a list of 9 things you need to know about DOOM Eternal to help you rip and tear…until it's done.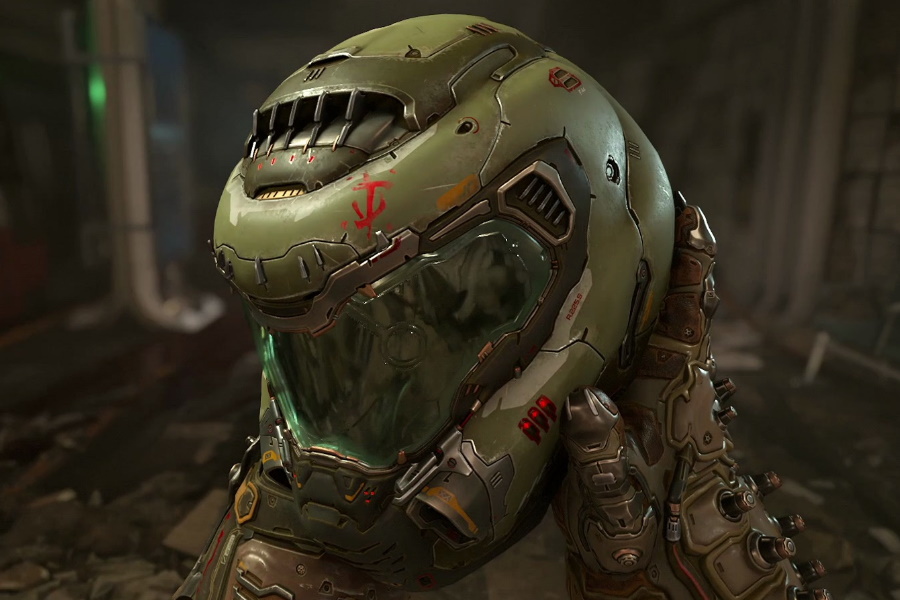 1. DOOM Eternal is Awesome
It's fast; It's action-packed; It's gory, goofy and over the top in all the right ways. Ultimately, DOOM Eternal is heavy metal and a downright awesome experience. The team at id Software were not interested in realism or Hollywood level cinematics. Their goal was to craft a balls-out 'gamey' experience. The result is nothing short of a masterpiece and a contender for game of the year.
But don't just take our word for it. Currently sitting on a healthy Metacritic average of 90%, DOOM Eternal was awarded an impressive score of 9.5 by reliable Aussie publication Ausgamers, while Press Star Australia gave a perfect 10.
2. A Dance of Death
Each enemy encounter is a brutal dance of death. The gameplay is built around arena fights where you take on waves of demons with platforming, puzzles and cutscenes bridging the violence.
You're an overpowered future soldier from the get-go, but at the same time, are always outnumbered. Weapons don't reload; that would only slow down the action. Stand still and focus on aiming and you're bound to die.
Movement, speed, agility and a combination of heavy weapons and gadgets need to be used in unison which has a nice rhythm to it. Especially as each encounter is backed by an original heavy metal score. Picture a John Wick set-piece with demons, and you're on the right track.
---
Featured Video from Man of Many
---

3. Slayer's Story
Surprisingly, DOOM Eternal has a fleshed-out, complicated and downright bizarre story, but you will need to do a tonne of reading to pick up everything the game puts out.
Following the demonic incursion of DOOM 2016, the demon hordes have left Mars and invaded Earth, converting the futuristic planet into a hellscape of ruined cities, heavy metal castles and factories that fuse meat with metal. Doomguy heads to Earth to eliminate the hell priests who are leading the incursion. Angels and ghosts get thrown in the mix, with all revealed through lengthy cutscenes.
Sadly the remainder of lore is presented through collectable text logs that require you to visit the menu and do some reading which does slow things down quite a bit. While the text logs are completely optional, game developers really do need to come up with a more fluid or organic way of presenting backstory.
4. Battlemode
DOOM Eternal has a unique 2 versus 1 multiplayer experience where a fully-armed DOOM Slayer faces off against two player-controlled demons, duking it out over three rounds.
Three of the five playable demons include the Revenant, Mancubus and Pain Elemental. Those playing as the demons will be able to summon further AI-controlled demons while Doomguy comes fully loaded with guns, equipment and mods – the full package right off the bat. Unfortunately, the multiplayer servers go live March 20, so we haven't played it yet. You can be sure we will be putting Battlemode through its paces real soon.
Then, arriving at a later date is Invasion. Players can invade your single-player campaign, taking the form of demons to punish you in brutal ways. This will be optional – maybe best reserved for playthrough number two.
5. Face the Music
The heavy metal soundtrack comes courtesy of Australian composer and sound designer Mick Gordon who previously recorded soundtracks for Wolfenstein, Need for Speed, Mirror's Edge and DOOM 2016 to name a few. DOOM Eternal could be Gordon's best work yet with a playlist that blends heavy metal with electronic, perfectly complimenting the fast-paced gunplay and demon-slaying.
Bethesda released a behind the scenes look at the recording process which features a choir of over 20 heavy metal vocalists. The session of equal parts male and female vocalists produced a guttural chant that's as far from Sunday service as possible. You can hear a snippet in the video above.
6. Fortress of DOOM
Doomguy has a brand-spankin' new home. The Fortress of DOOM is a Gothic castle stationed in Earth's orbit that acts as a hubworld between missions. It's a large space that doesn't actually offer much in the way of exploration but has a few nice touches: You can listen to soundtracks from classic id Software titles, take in the Slayer's sweet collection of electric guitars, discover a few secrets and upgrades and peruse your growing collection of collectables.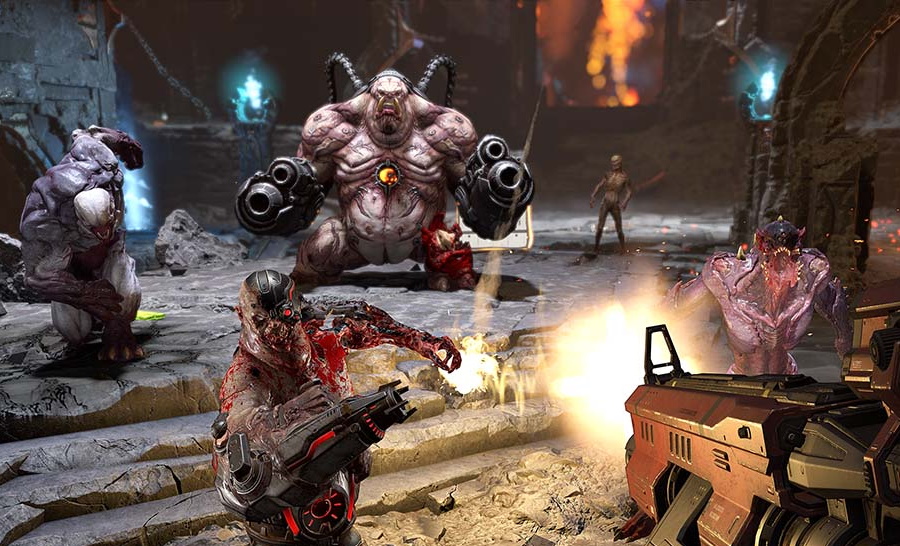 7. The Return of DOOM 64
It's too late to receive a copy of DOOM 64 as a bonus for pre-ordering DOOM Eternal. However, the Deluxe Edition includes a copy of the Nintendo 64 classic along with the season pass for two rounds of DLC.
This is the first time DOOM 64 has been re-released since 1997. Returning in 2020, the classic is updated with a brand new chapter set at the end of the original campaign, new lighting options for modern displays, and the choice between red blood or the green blood seen in Doom 64's original Japanese release. DOOM 64 can also be purchased separately as a digital game from today.
The two rounds of DLC for DOOM Eternal will be new campaign levels that will reportedly involve the fall of Earth and how it became occupied with the forces of hell. More info on this additional content will be revealed at a later date.
8. Recommended PC Requirements
Planning on Playing DOOM Eternal on PC? Make sure your rig can handle the challenge. Apparently, DOOM Eternal can run at 1000fps if you have a top-of-the-line gaming PC. For everyone else, here's what id Software recommends, but the higher, the better:
64-bit Windows 10
Intel Core i7-6700K or better, or AMD Ryzen 7 1800X or better
8GB System RAM
50 GB hard drive space
1440p / 60 FPS / High Quality Settings
NVIDIA GeForce GTX 1080 (8GB), RTX 2060 (6GB) or AMD Radeon RX Vega56 (8GB)
1080p / 60 FPS / High Quality Settings
NVIDIA GeForce GTX 1060 (6GB), NVIDIA GeForce 970 (4GB), AMD RX 480 (8GB)
9. DOOM Eternal is Available Now
Arguably the most important of all the things you need to know. DOOM Eternal launched March 20 for PS4, XB1 and PC. A Nintendo Switch version is expected at a later date.
The writer received a copy of the game courtesy of the publisher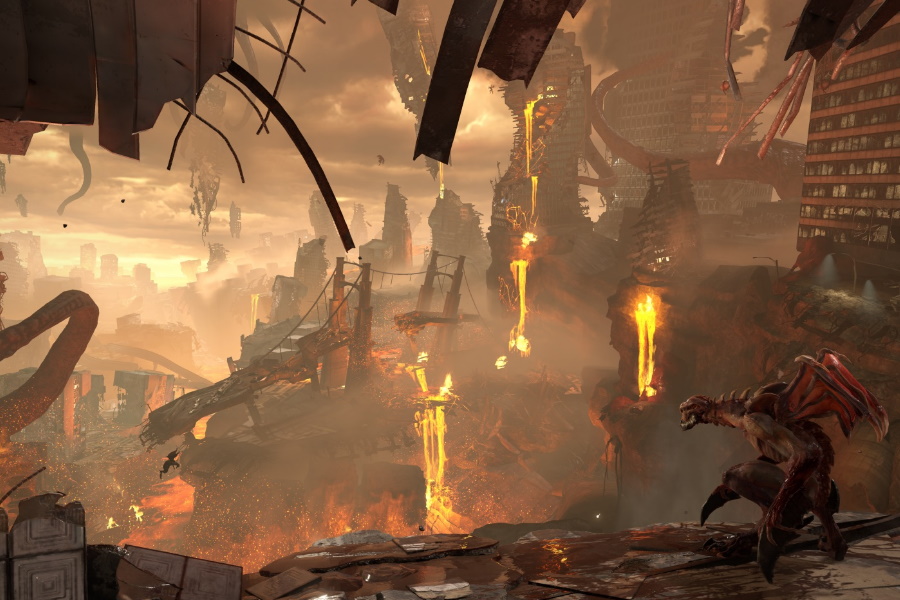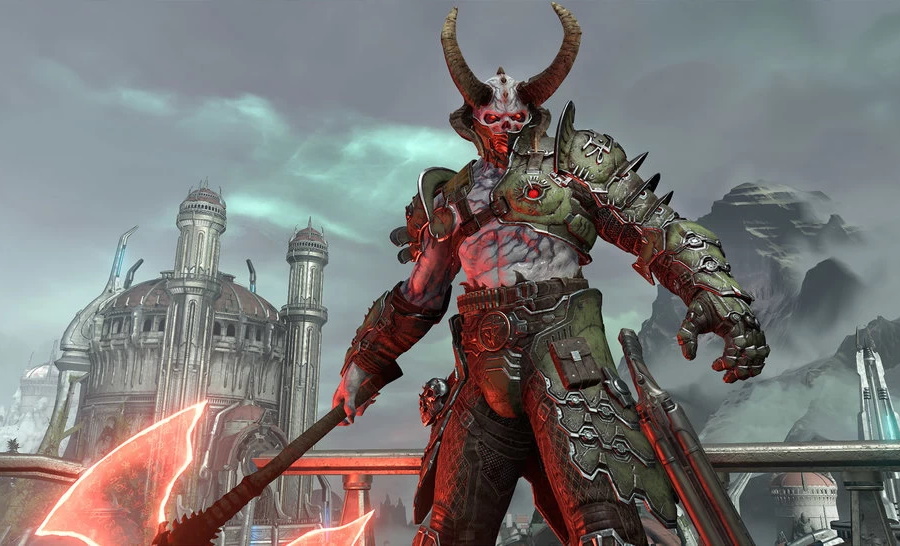 ---
Featured Video from Man of Many