Sennheiser GSP 670 is the Beyoncé of Gaming Headsets
Sennheiser GSP 670 is a premium headset built for players who appreciate the finer things in life. It's compatible with PC, PlayStation 4 and mobile devices via Bluetooth. Sorry Xbox One and Switch owners, unfortunately, this headset is not for you.
GSP 670 is also Sennheiser's first crack at a wireless headset. The German audio brand has been designing gaming headsets for years and releasing impressive headphones for decades. So when it comes to sound quality, you're in safe hands. It's the price point that could have you running for the hills.
Playing across Wolfenstein: Youngblood and Rocket League, the GSP 670 headset nailed both high and low frequencies and everything in-between. In Wolfenstein, gunfire really 'popped' and that 80's soundtrack sounded true to its source. Rocket League is not openly recognised for its sound design, yet the revving of car engines sounded crisp, and the roar of the crowd reached those delicious highs.
Even in the bassier moments of music with the volume cranked right up, the audio remained distortion-free. We're talking Sennheiser here. The sound quality was never going to be an issue.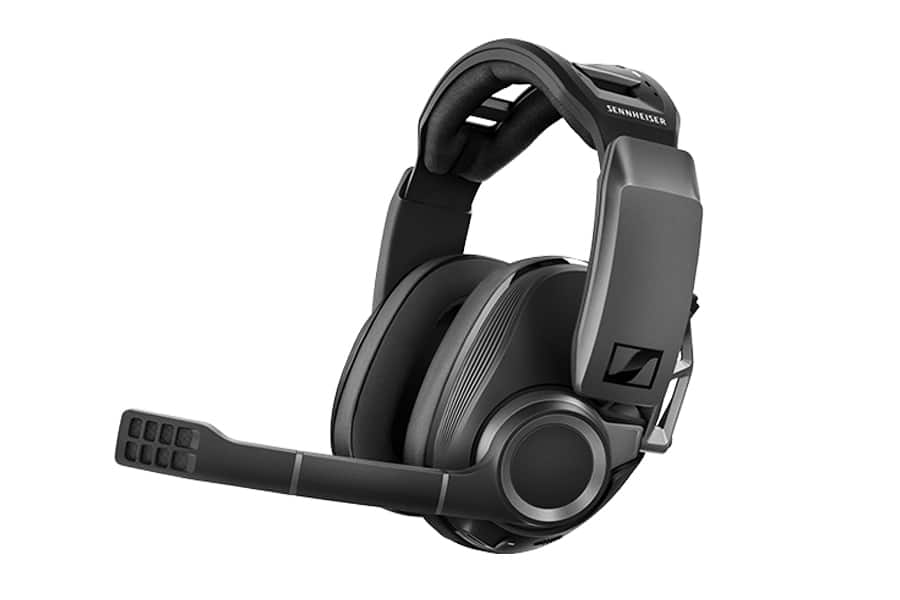 GSP 670 also offers 7.1 surround sound. To activate it, you will need to download the Sennheiser Gaming Suite on PC. While there, you can play around with the audio levels, but I didn't find it necessary and left levels as-is.
Opting for a wireless headset does raise concerns over latency. That's why Sennheiser paired the headset with a USB dongle for low-latency that keeps the audio experience stable with a near-zero delay. Despite best efforts to pick up on a delay, I could not. The only catch is the battery drains around 20% faster when using this connection. The alternative is standard Bluetooth.
Anyway, latency should only be a concern of professional gamers. For the most part, it's a buzzword like 'synergy' or 'holistic.'
One cool feature is the ability to connect to a smartphone and PS4 at the same time. If a call comes through, the headset switches to Bluetooth and soon as you hang up on that call, it diverts back to the low-latency receiver so you can immediately return to the game.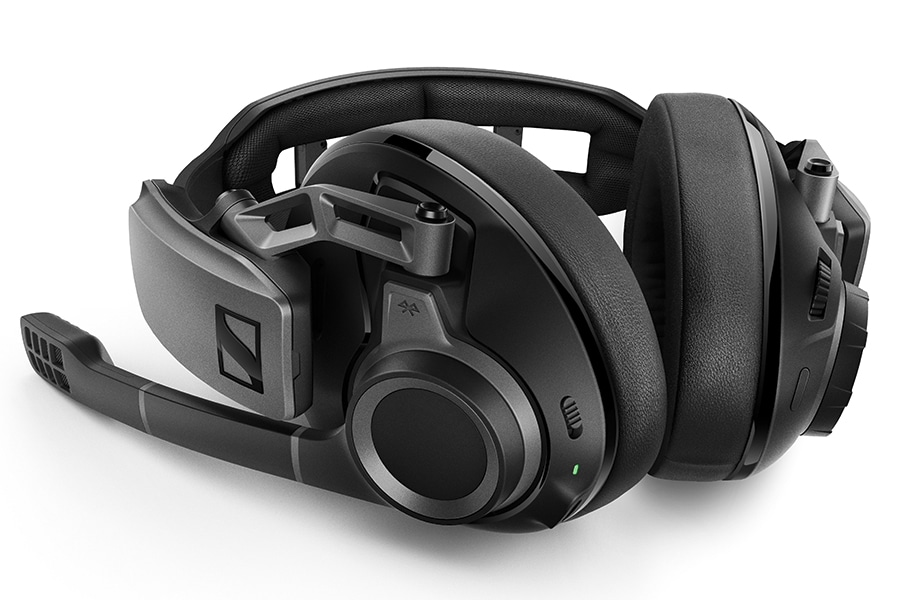 Sennheiser says the headset offers over 20 hours run time using Bluetooth, and 16 hours using the low-latency connection. In low-latency, I found the battery life closer to 12 to 15 hours. Still, GSP 670 is guaranteed to last even the longest gaming session.
In case you do run out of battery, it's possible to play and charge simultaneously. Unfortunately, the USB cable only measures 1.5m, so hopefully, you're sitting close to a power source. A better alternative is the quick charge, which allows for two hours of wireless usage after just seven minutes of charging.
GSP 670 is said to feature the best in class microphone. I can't confirm this, but I can say it's an excellent mic. The advanced noise-cancelling minimises background noise, and the flexible boom arm can be adjusted to meet the requirements of even the weirdest-shaped head. To mute the microphone, simply raise the boom arm.
The headset design is sleek and black, with grey detailing. For the most part, GSP 670 resembles a pair of premium Sennheiser headphones. It's the microphone and added bulk that gives it away. GSP 670 is big. It looks bulky when in use. Thankfully, it's lightweight and incredibly comfortable.
The ear cushions are soft and all-encompassing, covering the entire ear and doing a bang-up job of natural noise cancellation even with the audio turned off.
Unlike other headsets and most headphones, the wider headband distributes the weight over a greater area. This reduces the load and makes it easier to forget that there's a bundle of plastic and wires overhead. I'm assuming the segmented design of the headband is to improve airflow and reduce sweating.
The right earcup features a large dial for adjusting volume and powers the headset on and off. The left cup has a small dial for adjusting the microphone volume. Next to it is a button that activates a feminine voice reciting the remaining battery life percentage.
Now, that scary price I mentioned. In Australia, the Sennheiser GSP 670 retails for $499. It's not cheap – possibly one of if not the most expensive gaming headset widely available. If it helps, I can guarantee this is the best headset I have ever tested in terms of design and sound performance. Also, Sennheiser offers free postage on online orders, so there are a few dollars to be saved.
It's a shame Xbox One, and Nintendo Switch owners can't get on board with what I'm now describing as the 'Beyoncé' of gaming headsets. Why Beyoncé? Because it looks great, sounds even better and admittance costs an arm and leg.
If you play on a PC or PS4, and the price tag doesn't evoke feelings of terror, it will be difficult to find a better headset than Sennheiser's first wireless offering. Hopefully, it won't be the last. The Sennheiser GSP 670 wireless headset is available now.
A review unit was provided to the writer by Sennheiser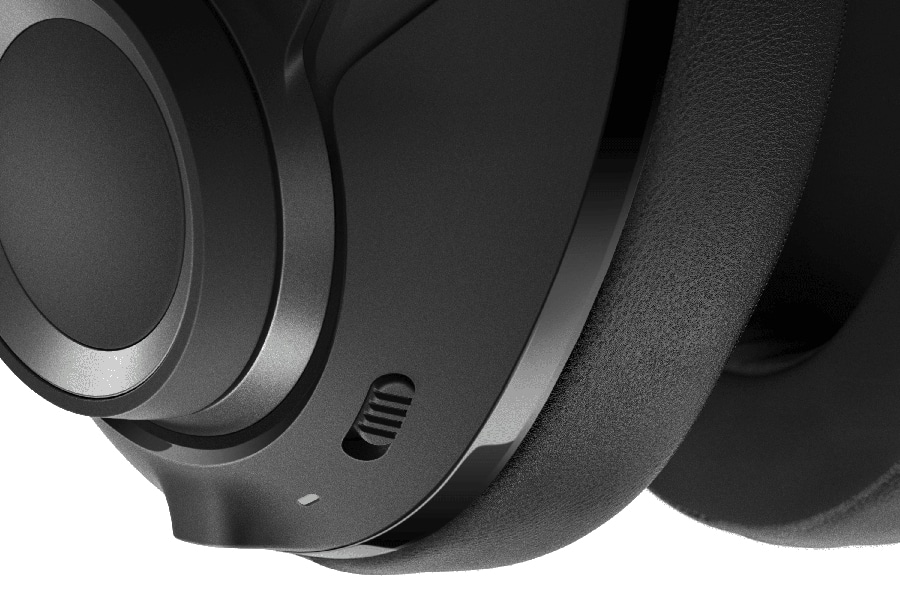 General FAQ
Does the Sennheiser GSP 670 work with Xbox?
Sennheiser GSP 670 is compatible with PC, PlayStation 4 and mobile devices via Bluetooth but does not work with Xbox One or Stitch.
Are Sennheiser headphones worth it?
Sennheiser headphones have a high price point but the quality will not dissapoint. Their headsets have sleek design, amazing sound quality, and long charge life