Sony PlayStation VR2: Controller, Specs, Release Date
UPDATE: PlayStation Australia has revealed the new design of the next generation VR headset, PlayStation VR2, along with an updated and final design image of the PlayStation VR2 Sense controller.
In a blockbuster reveal, Sony has confirmed the name and specifications of its next-generation virtual reality headset. Entitled PS VR2, the new technology is set to bring the Japanese gaming giant's VR experience into the modern age, courtesy of a redesigned headset and a seriously impressive OLED display. Best of all, PlayStation 5 is finally getting in on the act.
PS VR2 Design
Arriving more than a year after the next-generation console hit shelves, the new PS VR2 is a long-awaited reveal, but much remains a mystery. While Sony Interactive Entertainment Senior Vice President, Platform Experience, Hideaki Nishino was willing to give up a few tidbits of information upon the announcement in January, it wasn't until February that Sont gave a first glimpse at the new release.
The new PS VR2 headset features a similar shape to the PS VR2 Sense controller, borrowing the same Orb look for its circular shape. According to the entertainment giant, the aesthetic is designed to represent the "360-degree view that players feel when they enter the virtual reality world". Additionally, the new PS VR2 headset takes some inspiration from the look of the PlayStation 5 family of products, in keeping with the contemporary design language and most importantly, comfort qualities.
For the PS VR2 headset, Sony has added new features aimed at curbing some of the minor issues identified in the past iteration. These include a lens adjustment dial that grants users an additional option to match the lens distance between their eyes to optimise their view. The design is also slimmer with a weight reduction, taking onboard players' feedback.
"When I started to work on the design for the PlayStation VR2 headset, one of the areas I wanted to focus on first was the idea of creating a vent in the headset to let air out, similar to the vents on the PS5 console that allows airflow,' Yujin Morisawa, Senior Art Director at Sony Interactive Entertainment said. "Our engineers came up with this idea as a good way to allow ventilation and avoid having the lens fog up while players are immersed in their VR games. I worked on many design concepts to achieve this, and in the final design, you can see there is a little space in between the top and front surface of the scope that contains the integrated ventilation. I am really proud of how this turned out and the positive feedback I have gotten so far. I hope our PlayStation fans will also agree, and I can't wait for them to try it out."
PlayStation VR2 Specs
In terms of specs, the PlayStation VR2 builds on the innovations fans saw with the introduction of the PS5. This time around, Sony is taking on a decidedly next-gen approach to virtual reality, adding high-fidelity visual, sensory features and enhanced tracking, while also stepping up the single-cord set-up.
"PlayStation VR2 takes VR gaming to a whole new level, enabling a greater sense of presence and allowing players to escape into game worlds like never before," Nishino said. "With the headset on and controllers in hand, players will feel a heightened range of sensations unlike any other – thanks to the creativity of the game worlds being built by our world class developers, and the latest technology incorporated into the hardware."
Visual Fidelity
Sony has confirmed the new PS VR2 will take visuals to a whole new level. The virtual reality headset will offer 4K HDR, 110-degree field of view, and foveated rendering. This new technology is fronted by a stellar OLED display, meaning players can expect a display resolution of 2000×2040 per eye and smooth frame rates of 90/120Hz.
Headset-Based Controller Tracking
In terms of tracking, PS VR2 tracks you and your controller through integrated cameras embedded in the VR headset. According to Sony, your movements and the direction you look at are reflected in-game without the need for an external camera.
New Sensory Features
One really impressive innovation is blending eye tracking technology with headset feedback and 3D audio. Sony claims the multi-sensory approach will create an 'incredibly deep feeling of immersion'.
"Headset feedback is a new sensory feature that amplifies the sensations of in-game actions from the player. It's created by a single built-in motor with vibrations that add an intelligent tactile element, bringing players closer to the gameplay experience.," Nishino said. "For example, gamers can feel a character's elevated pulse during tense moments, the rush of objects passing close to the character's head, or the thrust of a vehicle as the character speeds forward. Additionally, PS5's Tempest 3D AudioTech makes sounds in the player's surroundings come alive, adding to this new level of immersion."
Eye Tracking
Finishing off the PS VR2 technology is the integration of eye tracking, which detects the motion of your eyes, creating an additional input for the game character. This way, you can interact more intuitively in new and lifelike ways, a massive boost to the clunky original iteration.
PS VR2 Games
While the announcement of PS Vr2 was a huge moment for gaming fans, Sony didn't stop there. The brand also revealed a first look at Horizon Call of the Mountain, the first game designed specifically for the new virtual reality project. While not much is known about the new adventure game, the fact that Sony is already getting developers in on the ground floor suggests a release date might not be far away.
"We don't want to reveal too much just yet, but this story will be told through the eyes of an entirely new character," Jan-Bart van Beek Studio Director and Studio Art & Animation Director, Guerrilla said. "You will also meet Aloy, other familiar faces, and new characters along the way, and we'll be introducing you to the protagonist of Horizon Call of the Mountain soon."
PS VR2 Release Date
As mentioned, Sony and Nishino kept their cards pretty close to their chest when it came to design and launch information. While no official PS VR2 release date has been confirmed, the advanced nature of the technology, coupled with the general PlayStation release schedule could indicate a launch of November 2022. That remains to be seen, however, with Nishino confirming much was still to be revealed.
"Just remember, this is only a taste of things to come, and I can't wait to share more details with you about PS VR2. In the meantime, below is the list of official specifications."
PlayStation VR2 Specifications
Display Method​
OLED
Panel Resolution
2000 x 2040 per eye
Panel Refresh Rate
90Hz, 120Hz
Lens Separation
Adjustable
Field of View
Approx. 110 degrees
Sensors
Motion Sensor: Six-axis motion sensing system (three-axis gyroscope, three-axis accelerometer)​
Attachment Sensor: IR Proximity sensor
Cameras
4 cameras for headset and controller tracking​IR camera for eye tracking per eye
Feedback
Vibration on headset
Communication with PS5
USB Type-C
Audio
Input: Built-in microphone​ Output: Stereo headphone jack
PlayStation VR2 Sense Controllers Specifications
Buttons (Right)
PS button, Options button, Action buttons (Circle / Cross), R1 button, R2 button, Right Stick / R3 button
Buttons (Left)
PS button, Create button, Action buttons (Triangle / Square), L1 button, L2 button, Left Stick / L3 button
Sensing/Tracking
Motion Sensor: Six-axis motion sensing system (three-axis gyroscope + three-axis accelerometer)
Capacitive Sensor: Finger Touch DetectionIR LED: Position Tracking
Feedback
Trigger Effect (on R2/L2 button), Haptic Feedback (by single actuator per unit)
Port
USB Type-C Port
Communication
Bluetooth Ver5.1
Battery
Type: Built-in Lithium-ion Rechargeable Battery​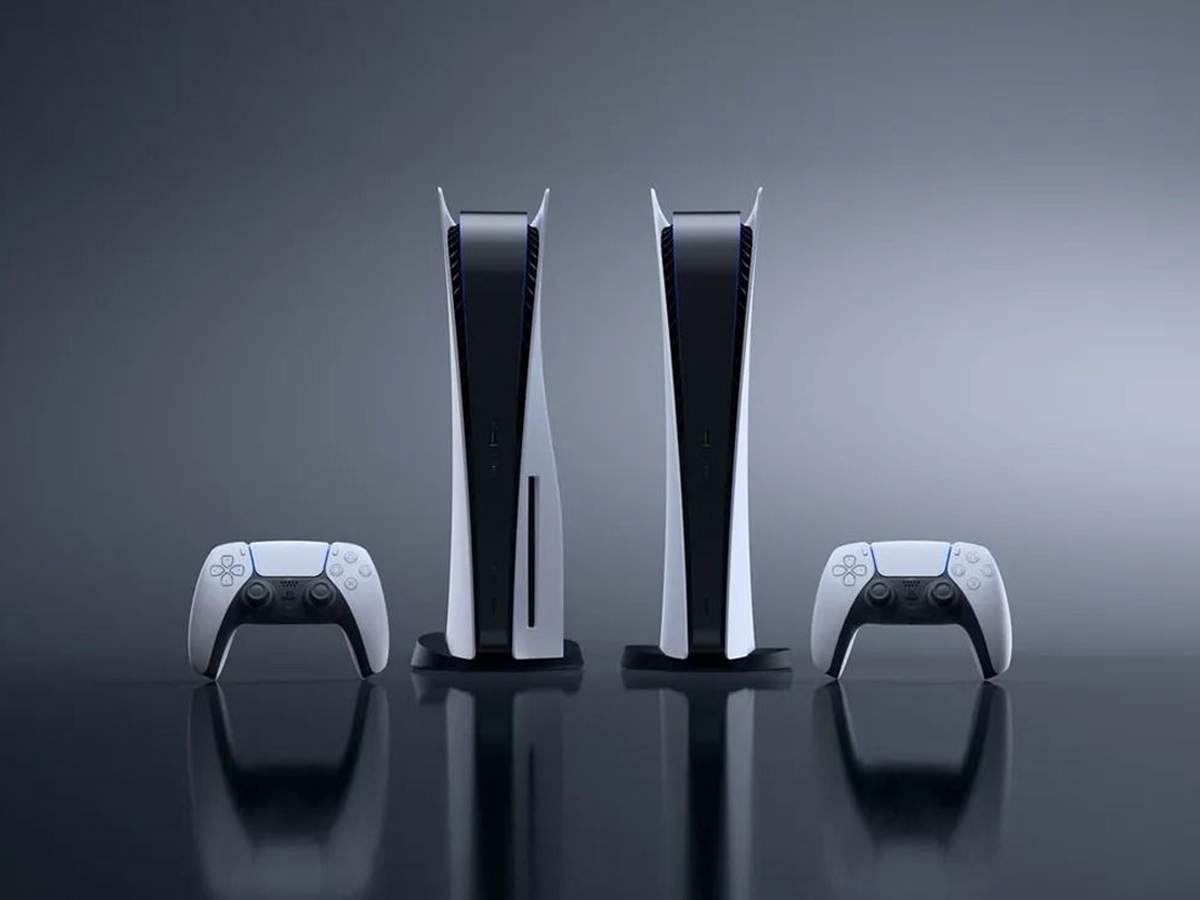 General FAQs
What is PlayStation VR?
The PlayStation VR is a virtual reality headset developed by Sony Interactive Entertainment, which was released in October 2016. In January 2022, the brand announced the second iteration of the headset, which is compatible with PS5.
What are the PlayStation VR2 specs?
The newly announced PlayStation VR2 headset will offer 4K HDR with a 110-degree field of view and foveated rendering through an OLED display that can run at 90/120Hz. It also features a built-in motor that provides even more immersion through vibrations.
What is the PlayStation VR2 release date?
Announced at CES 2022, the new PS VR2 has not received a specified release date. Hideaki Nishino, senior vice president of platform experience only stated the reveal was only a taste of things to come, with more details about PS VR2 to be shared later.