The Swoopy Boi App is the Quintessential Aussie Video Game
It's swooping season!
A new game called Swoopy Boi has flown onto the iOS and Android app stores which sees you playing a pesky Magpie that swoops the general public while chasing high scores.
Swoopy Boi is a simple game that can be played with one hand. You tap the screen at the right time to dive and swoop joggers, posties and school children to earn points while avoiding cyclists with spiky helmets and select posties who wield rolled-up newspapers. Take damage three times and it's game over.
Here's the official description of Swoopy Boi:
"It's swooping season and you're the Magpie! Swoop posties, hipsters, and more characters as they walk down the street, but watch out for cyclists wearing spiky helmets, and posties who fight back."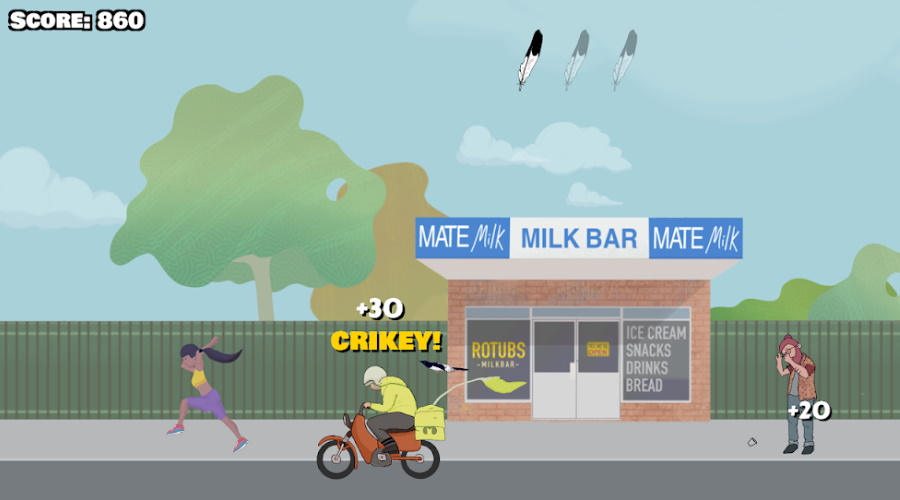 Earning points unlocks new people to swoop and there are online leaderboards which add some extra replay value.
Some of the early App Store reviews are pretty great. User 'Bulwark Avenger' gave Swoopy Boi five stars and says "having lived through many a swooping encounter from Magpies since childhood, I've longed to understand the motivation and exhilaration of our black & white avian native. But no longer do I need to wonder because now I can live the experience."
Maybe the best review comes from Reddit user 'Bigbadbaz1980' who awards the game '5 Four'N Twenty pies.'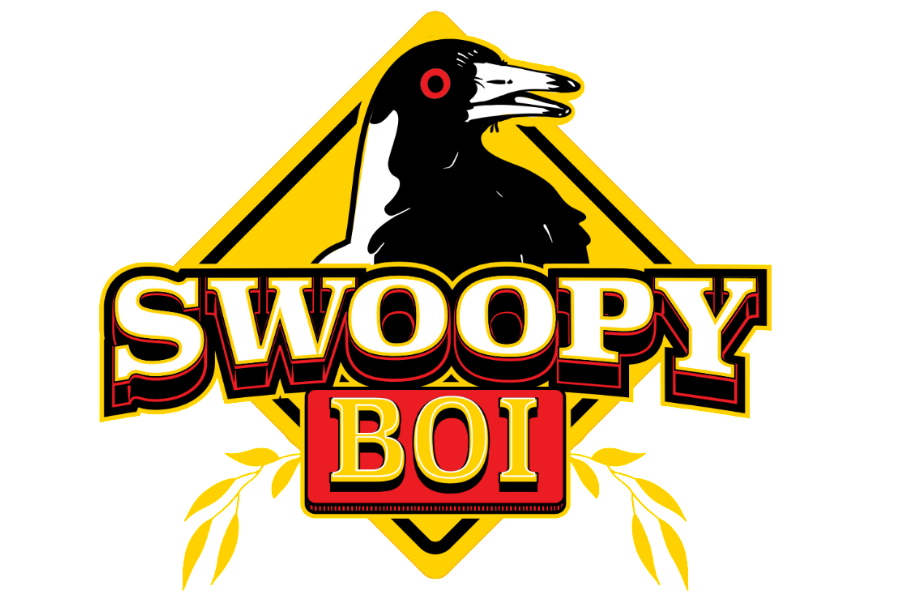 Swoopy Boi comes from Rohan Nowell who is based in Sydney. He's a jack of all trades and someone who had always wanted to make a game of their own. This is Rohan's first commercially released game.
Swoopy Boi is free to play, although you can pay $1.49 to remove the ads. Find out more about the Aussie-made mobile game via the link below.
A Swoopy Boi of a different kind made headlines weeks back as Call of Duty trolled its Aussie fans on Twitter. "What's more deadly than a tactical nuke?" Says Call of Duty ANZ. "Launch Swoopy Boi at 31 killstreaks." Unfortunately, the magpie was not a real killstreak, but one can dream.