INTERVIEW: Richard Roxburgh on Rake, The Theatre, and Becoming a Mentor
For a man who has spent an entire career pretending to be somebody else–from his jarringly accurate portrayal of disgraced, murderous cop Roger Rogerson (twice), to the outrageous histrionics of barrister-turned-senator Cleaver Greene–, Richard Roxburgh is a refreshingly honest person. His distinct voice over an early morning phone line is undoubtedly the same that brought life to The Duke in Moulin Rouge, and to Beckett's Estragon in Sydney Theatre Company's 2013 production of Waiting for Godot, and-despite it being that of an actor we all know, it gives away his groundedness and thoughtful insight with a genuine, palpable vigour for human engagement.
As Australia's politicians were bickering over last weeks' leadership spill, he was quick to point out that the current season of Rake, which boasts a script as ludicrous as its previous instalments, is actually not that far from reality.
"Each time I read my news stream, the sheer absurdity, the outlandish behaviour that is so abundant in the political world now … the sort of venal, completely craven, awful behaviour of our politicians, I don't think what we're representing in Rake is very far from the truth at all.
"In fact, a lot of the time, it seems peculiarly tame."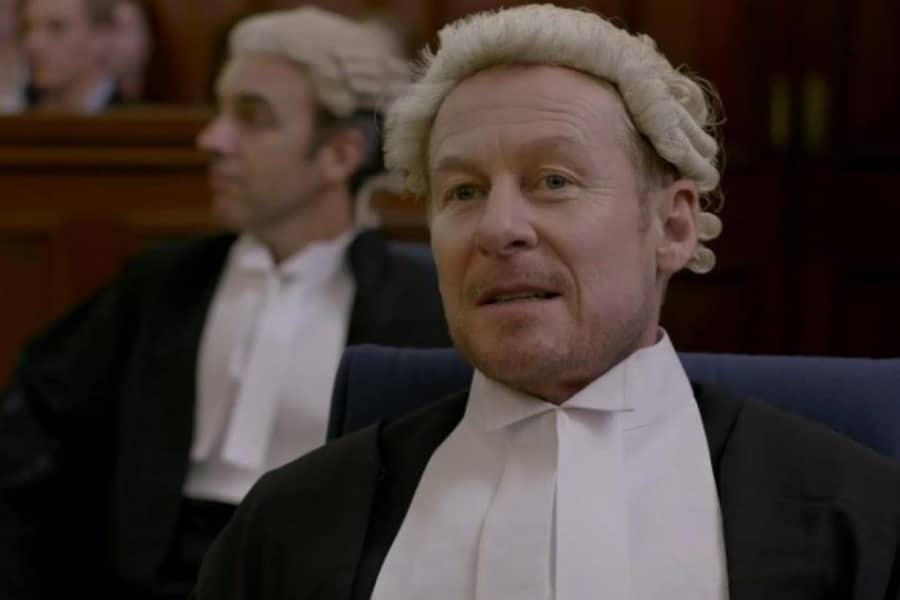 Though we've only just rolled into season five of the critically acclaimed show, armed with the bittersweet knowledge that it will be the last, we have already seen Roxburgh's return to the ridiculous. Sex scandals, drugs, prostitutes and political unrest abound in the first episode. His character Cleaver's maiden speech to the Australian senate openly mocks the institutions of power that, in this country, so oft find themselves more lambasted than adored. In describing parliament house, the loquacious Greene declares, "The carpets sticky with the forgotten fantasies of vainglorious old senators past. Mr President, this parliament is our national shrine to wanking."
This episode aired the same week that a non-fictional senator stood in the very same room and declared a more-than-slightly-controversial lust for the White Australia policy, this would hardly be the first time that Rake displays an eerie prescience for what is happening in the real world, despite it being filmed months and months in advance.
"I know what you mean", Roxburgh tells me, when I ask about the show's ostensible ability to see into the future. "The last time that we went to air, when Cleaver was being voted in as a senator, our election eve on Rake was the same evening as the election eve in Australia. I was actually able to livestream as Senator Greene, as people were going into their polling booths, which was really kind of wonderful."
---
Featured Video from Man of Many
---
Rake aside, Richard Roxburgh quite proudly claims theatre as his first love. His work with Sydney Theatre Company has netted him critical acclaim on home shores, and installed him in a stint on Broadway, treading the planks alongside fellow Aussie A-lister and live production cognoscente Cate Blanchett, during their international tour of The Present: an Australian adaptation of Anton Chekov's Platonov, by Blanchett's husband, Andrew Upton.
"That was an extraordinary experience, doing an Australian take on a Chekhov in the Ethel Barrymore Theatre, with an Australian cast. What a great privilege that was", he practically sings, upon being asked if he'd head back to Broadway.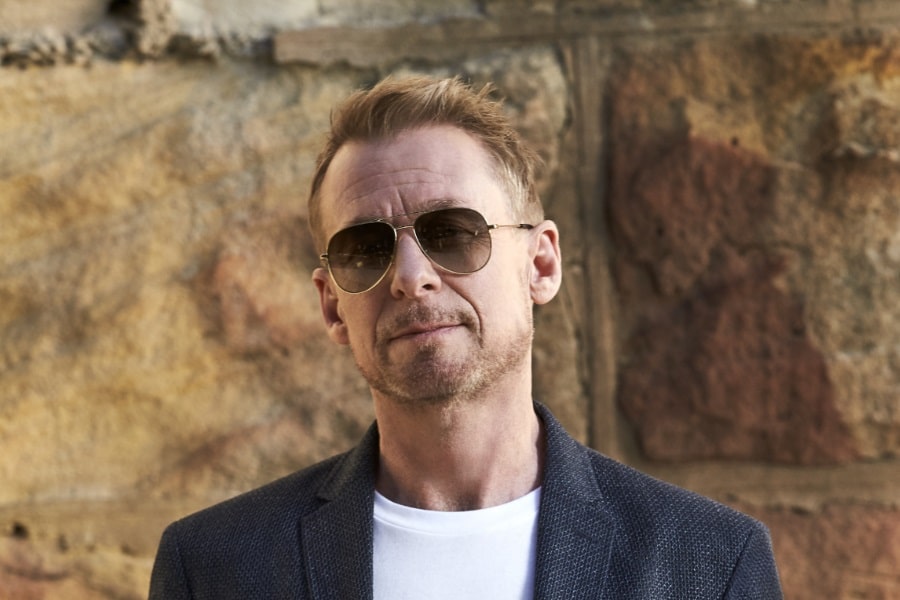 "It was a special moment in time, to be performing in that theatre where Brando made his debut. You're just in awe of those ghosts. The feeling in that theatre was so alive with its history", though the husband and father of three is quick to rebuff the nature of live performance as an industry in this country just as easily as he is to wax poetic on its merits.
"The sad thing about working in theatre is that it's not really a way to earn an income. And I mean that; it's incredibly sad, but it's not a viable source for a life.
"I will always go back to theatre, because it's my first and my great love. I will never want to leave it too long before I'm back there again, so many of them express a similar sentiment to what I just have. I know that for Cate (Blanchett), it's also incredibly important. Each time we do it, it's so gruelling, it's so emotionally and physical gruelling, and hard on the body and hard on soul, that we kind of just … you end up tearing your hair out going, "Why? Why are we putting ourselves through this?!"
"But we will go back for more. We will never not go back for more, because there's something about it that really counts, and it's important for your craft as well."
With no future theatre productions on the cards (yet, anyway), and what may go down as his career-defining character role behind him, Roxburgh has been busying himself with film work, "Just when the rest of the world is all turning to television, I seem to have turned my hand to feature films", and his young family (his youngest daughter, of three kids, is 16 months old). His understanding of Rake's magnitude, both in terms of success, and the role it's played in his life, is evident, "I'm sure at some point there'll be a sense of a gaping maw where there used to be Rake in my life", and his lust for a more holistic, hands-on role in production is still there, however, "I'm very aware of the fact that at some point I'm going to need to have that creative input as being a creator and producer as well on another project."
He's also the new face of Van Heusen's "The Mentors" campaign, a program designed to promote advice from the people who live it. While many have fronted the campaign before, including Deng Adut, whom we interviewed last year, Richard is the first big-name actor to sign on with the menswear giant and, to him, it's more meaningful than a few new suits and a paycheck.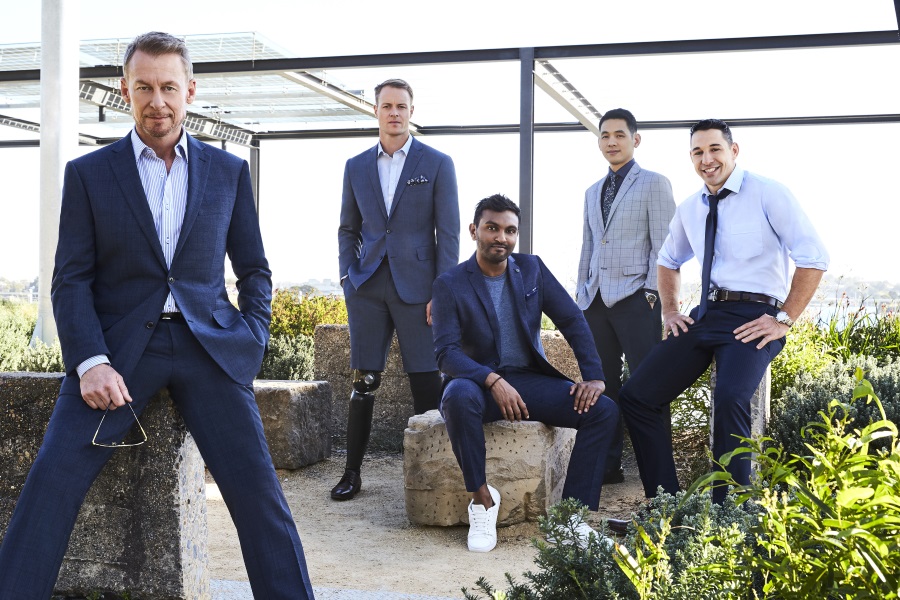 "You reach a point in your work life where you start thinking about the manner of digging stuff back into the ground that cultivated you a bit. Especially in terms of all the talk about toxic masculinity that's been in the air. I'm certainly not putting myself out there as a role model, but if there's anything I can offer up, then I guess it's a good opportunity to do that."
"Toxic masculinity", an ambiguous buzz term which remains largely undefined, despite incessant use in today's discourse, is one which might ruffle feathers. But the affable actor has a more centred, logical take on the phrase.
"I think it's a difficult term. But I think it's appropriate in the sense that I think there is a problem there, and there probably always has been. There are issues that we need to address as men, and they're coming to a head now. I think it's a hurtful process for men to have to address it, but it's an important one.
"What I look forward to is the time when all of the heat and acrimony has died out from this debate, and it becomes a thing of … turning into better people, really."
The campaign, which sees a fresh set of mentors every six months will install Richard, alongside four others from very different backgrounds, as an ambassador for the brand and its values. Joined for this season by football legend Billy Slater, as well as comedian Nazeem Hussain. There's also businessman Ben Chan, and Army Officer-turned-Paralympian Curtis McGrath.
"The other guys in the campaign, they're really terrific, strong male figures who have done and continue to do very powerful work in what they do.
"Obviously, Billy's there and Curtis is extraordinary. And Nazeem, they're people from all completely different walks of life, but without doubt, they're good male representatives because they would always come down on the side of decency and fairness and working hard graft–working for what you want in this life.
"Frankly, not giving up, never resting on something. I think all of those qualities are probably excellent ones."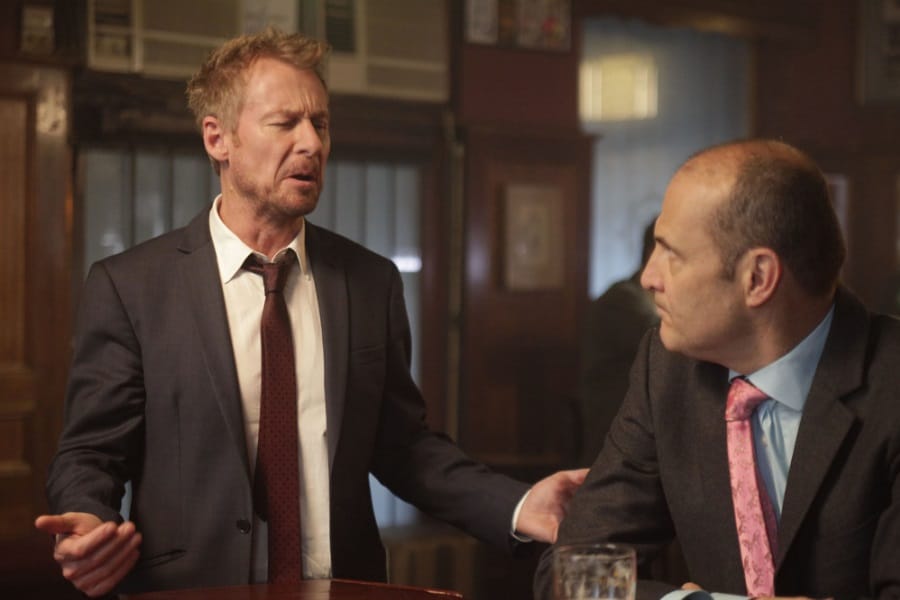 Though Rake may be in its twilight, there's clearly little rest for Roxburgh who, at 56, keeps himself as busy as he ever has.
And as far as the potential for a Rake comeback somewhere down the line is concerned (Richard did, after all, return to the small screen as Roger Rogerson 22 years after it catapulted him to domestic fame), for example, if Netflix were to offer up stupid amounts of money (a stunt for which they've earned a reputation), Roxburgh is more tight-lipped.
"If–and it's a huge if–but if Rake ever came back, it wouldn't be about the money.
"It would have to make sense on a lot of levels. Some very unexpected material lies ahead in the plot for Cleaver."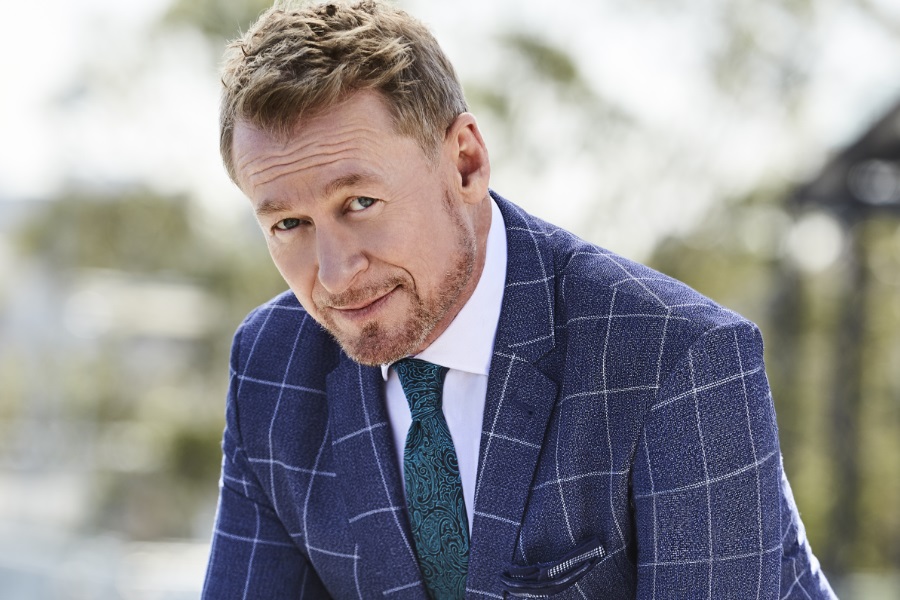 ---
Featured Video from Man of Many