INTERVIEW: The Boys' Claudia Doumit Talks Call of Duty and Season 2 Spoilers
Everyone up-to-date with Amazon's superhero series The Boys will recognise Claudia Doumit. The Australian-born actress joined the cast during the second season as Victoria Neuman, a congresswoman rallying against the Vought corporation and its team of 'supes.'
But before Claudia joined The Boys, she appeared front and centre in one of the biggest franchises of any medium—Call of Duty. Claudia appeared in the campaign for 2019's Call of Duty: Modern Warfare as freedom fighter Farah. This is a significant role as Farah was the first playable female protagonist to feature in the long-running series. We're talking the first playable female in over 20 games, so it's a big deal! It's reported that Modern Warfare sold over 30 million copies since last November, so it's a fair assumption that if you've read this far, you are well-acquainted with Farah and her cause.
You'll also like:
INTERVIEW: Robert Whittaker – The Fighter, Family Man and Gamer
Top Video Games and Release Dates for January 2021
35 Best Graphic Novels & Comics for Adults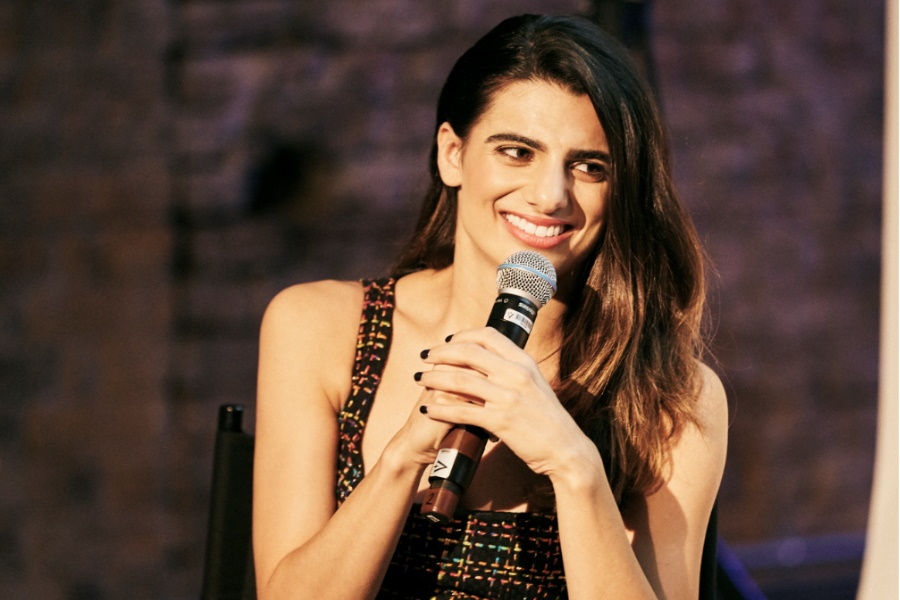 Claudia Doumit has returned to her role of Farah for Call of Duty Season Six, the latest batch of content to expand the experience of Modern Warfare and the popular battle royale Warzone. Farah joins the two multiplayer experiences as a playable operator, along with new multiplayer maps, weapons and limited timed modes to coincide with Halloween.
While promoting Season Six, we caught up with Claudia Doumit for a quick chat to find out what it was like playing Farah and also talk about her most significant moments in The Boys.
Word of warning: The Boys discussion towards the end contains major spoilers from season two, so tread lightly.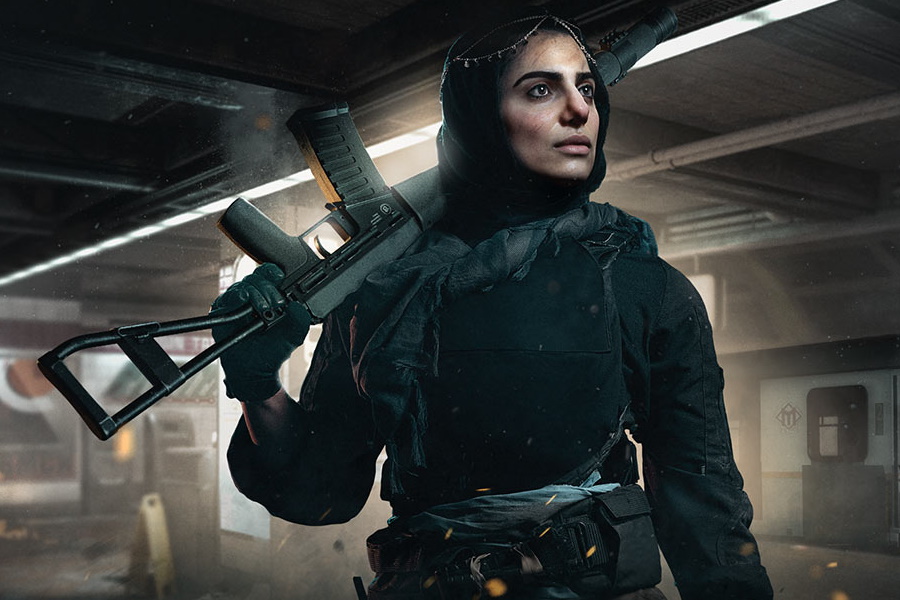 What does it mean to you to be playing the first female protagonist in this ridiculously-popular long-running gaming franchise?
I'm so grateful that I had the chance to be a part of Call of Duty: Modern Warfare. Whether I got to play Farah or not, I think it's important that she's in the world of gaming. These type of women do exist in war. Farah is actually inspired by real-life Kurdish female fighters who are fighting in Syria. So it feels crucial for a game titled 'Modern Warfare' to include characters like her.
So much time and energy went into creating her, so it's just so rewarding to see that she turned out so well.
What was the process like that saw you cast as Farah?
Honestly, at the time I had no clue that I was going in for Call of Duty. I drove out to some random warehouse in Glendale and walked into this huge space with four cameras, a whole table littered with fake weapons and six strangers standing there.
Then they told me that we're going to do the scene, and to pick up a weapon and we'll just 'feel it out'. I was so lost. I had never held a gun before. I remembered thinking that I should 'just go for it' and it worked.
Can you tell us a little about your experience doing motion capture?
Even though it's so technical, it just felt like we were a bunch of theatre kids acting on a stage. There's so much imagination involved, and you rehearse movements in a theatre-like space, so there's something very familiar about it. You weirdly get used to having a camera strapped to your head at all times. Still, I would do this type of work again in a heartbeat.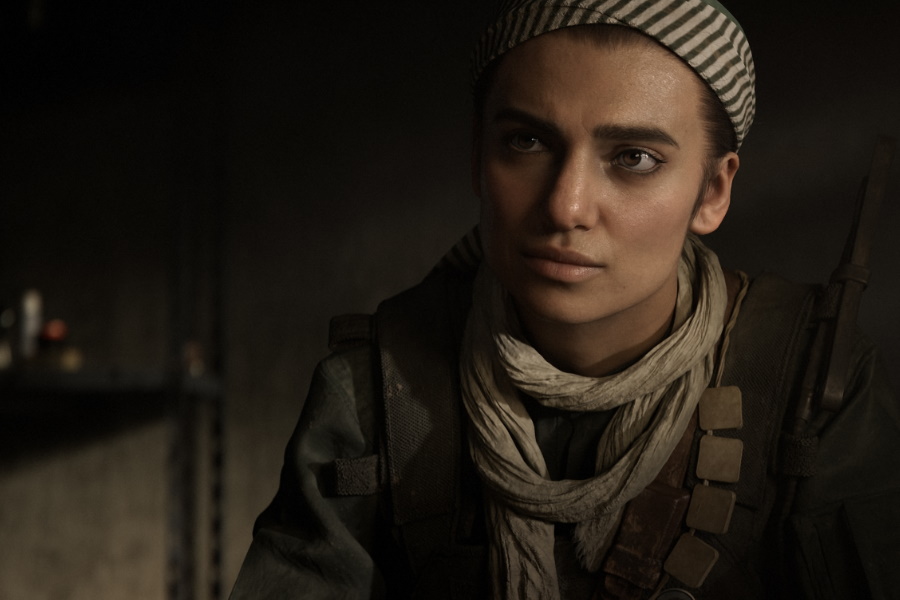 What was Farah like on paper, and how did you make this role your own?
She was actually amazing from the first draft. The writers and creators had been working on these characters for two years before the actors came on, so they were passionate about making them come to life. When I came on board, I found Farah's morality really interesting. She exists in such a morally grey world, yet holds on to her integrity. So everything I built, I did with that in mind. I kept asking myself, 'Where does her morality fit into this scene?'
You also appear in Amazon's The Boys as Congresswoman Victoria Neuman. What were the biggest challenges transitioning from acting in a video game to acting on TV?
I'm wearing a lot less Velcro on TV, but it's really just the same at the end of the day when it comes to acting. You're still digging into a character.
Do you see many similarities between Farah and Victoria?
While morally, they sit in very different places, they both have an immense amount of drive and conviction when it comes to their goals.
A big part of why The Boys is so popular is because of the over-the-top performances of Karl Urban and Anthony Starr. What's it like working with these 'big' personalities?
Both guys are such a joy to work with! They're also both from New Zealand, and I'm originally from Australia, so it's really nice being around people from close to home.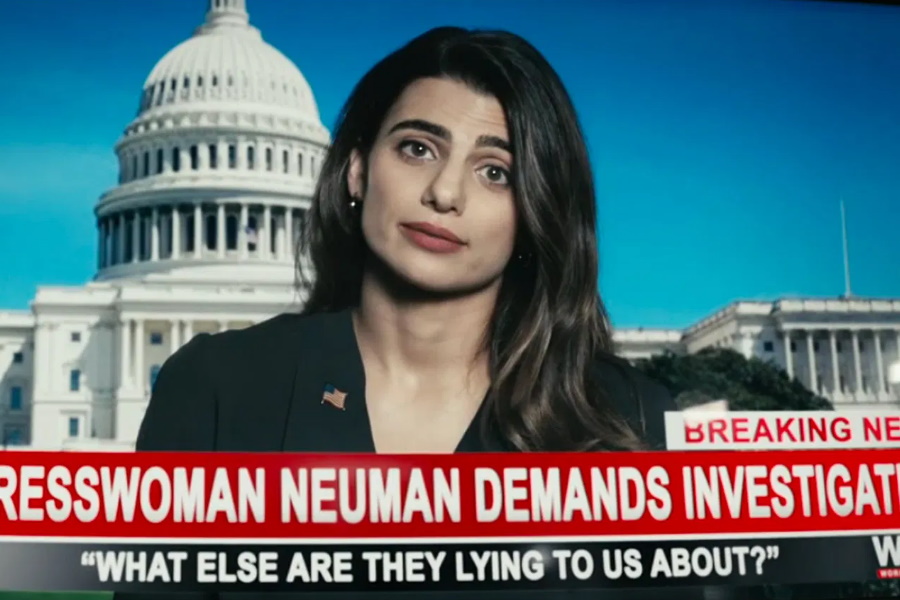 Let's talk that big season 2 finale: when did you find out that it was Victoria exploding all the heads and what was your reaction?
I was completely in the dark during production. I just thought Victoria Neuman was this intelligent, young congresswoman. I would see Eric Kripke on set, and he'd say: "We're really excited for Neuman! Such big stuff coming up." Then I read the script and Victoria would be speaking at a rally, and I'd think: "Wow, he's pumped about this rally." Then I got the script for episode seven, and that's when I realised. It was such a cool moment.
Can you tell us anything about what's in store for Victoria and The Boys moving into season 3?
Honestly, I have no idea (again). Apparently, I'm in the dark A LOT when it comes to work. I can't wait to find out, though!
What can we expect from Farah moving into Call of Duty Season Six?
You get to see Farah team up with some familiar faces. It'll be fun.
You can see Claudia Doumit as Farah in Call of Duty: Modern Warfare/ Warzone Season 6 which is now available, and the next entry in the franchise Black Ops – Cold War launches November 13.
You'll also like:
INTERVIEW: Robert Whittaker – The Fighter, Family Man and Gamer
Murder Resurfaces in the Contentious New 'Death on the Nile' Trailer
35 Best Graphic Novels & Comics for Adults