The Boys Season 4: Release Date Update, Cast, Episodes, and More
While we've had a taste of the wild and violent world with the Gen V spin-off, we're still itching for The Boys season 4 and the future is looking bright. Prime Video has confirmed that the Emmy-nominated global hit series The Boys will return in 2024, following months of disruption in the entertainment industry. The ongoing WGA and SAG-AFTRA strikes had delayed production on The Boys season 4, but with new agreements in the works, Prime Video has confirmed that our favourite morally complicated superheroes are finally ready to head back to screens.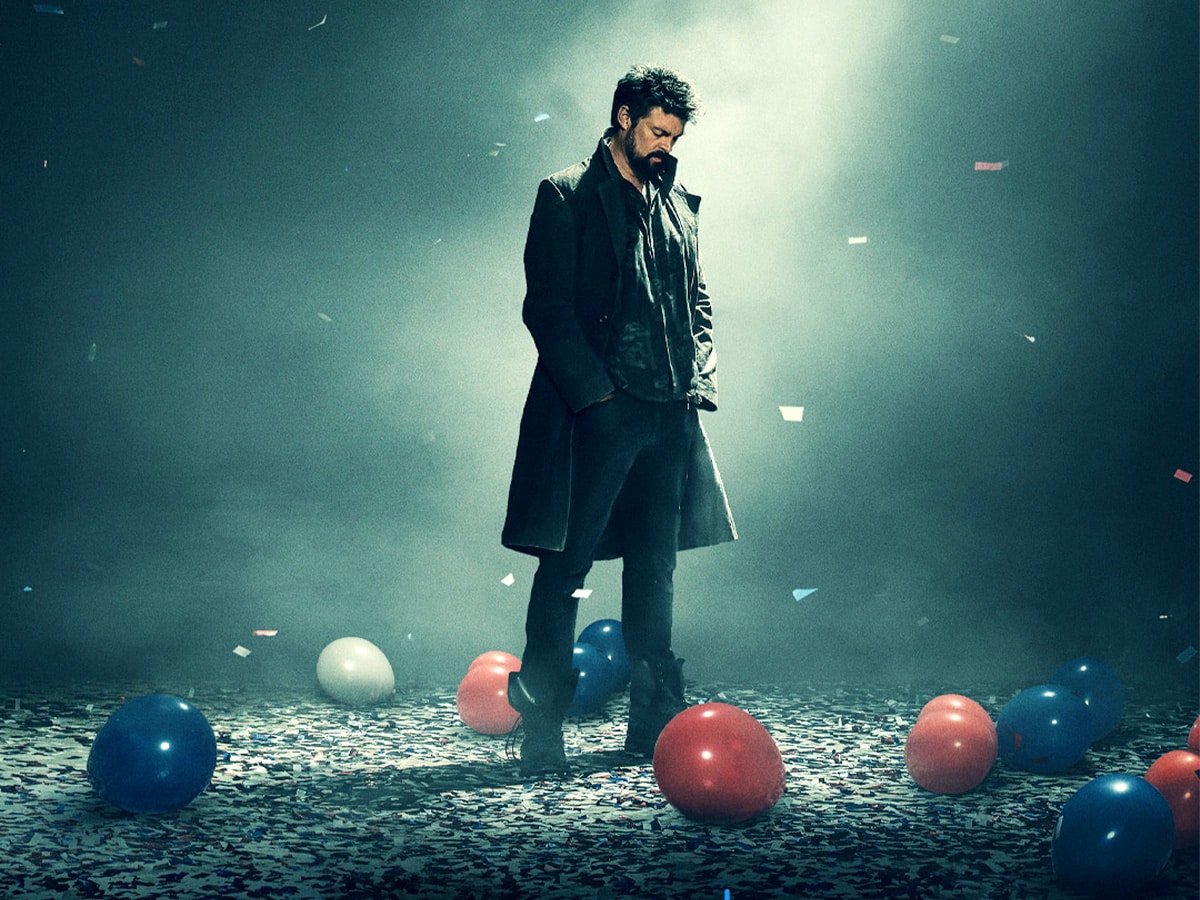 Following the explosive season finale of Gen V, where Karl Urban's Billy Butcher and Antony Starr's Homelander both made surprise cameos, Prime Video revealed first-look season 4 teaser art for the two much-loved characters. The initial images show the contrast between the two leads, with a down-and-out butcher standing alone while Homelander revels in a sea of adoration, suggesting the battle for justice is set to continue.
Additionally, frequent updates from showrunner Eric Kripke and the cast have meant that we're not short on details about what awaits in the upcoming season. As anticipation continues to mount for the new season, we're here to spill the beans on what's coming your way. From the hotly anticipated release date to the star-studded cast, plot teasers, and everything else in the mix, here's everything you need to know about The Boys Season 4.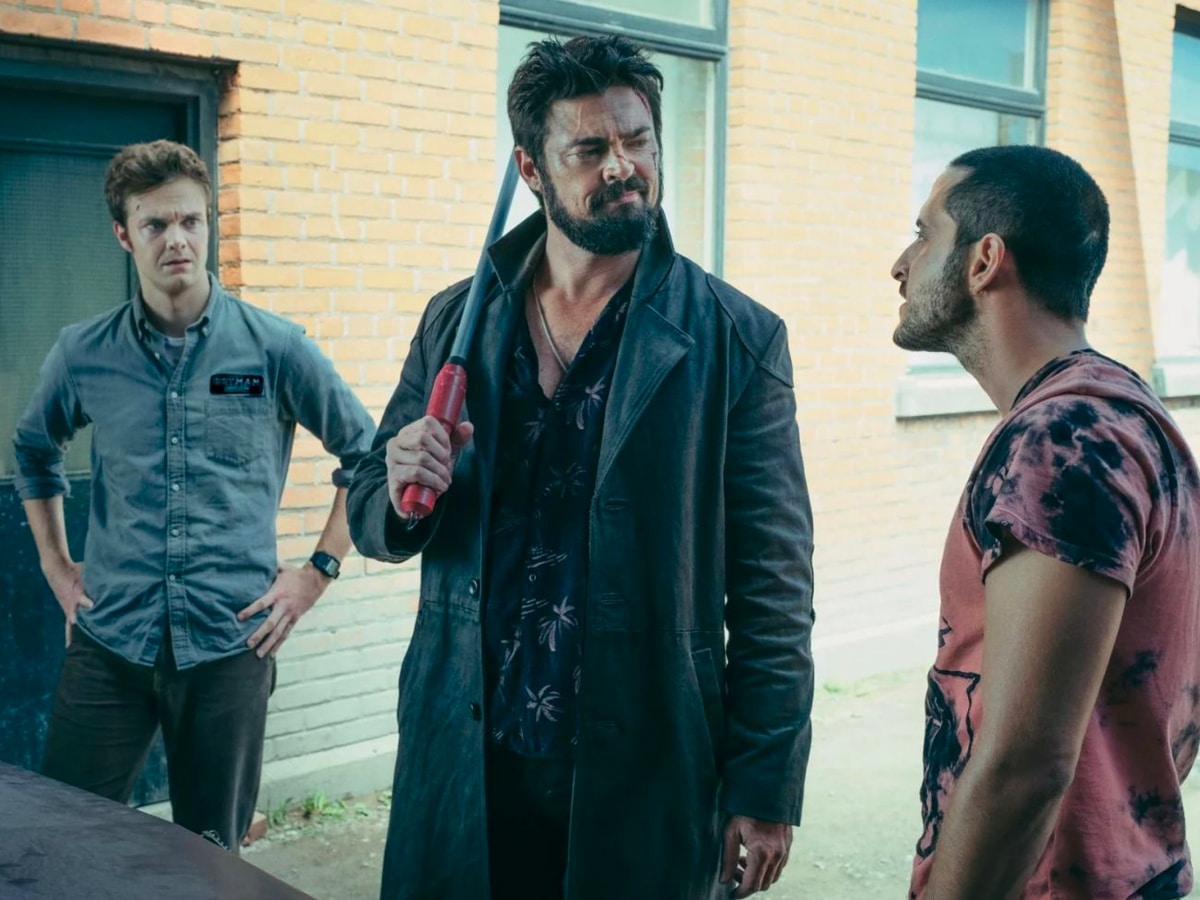 The Boys Season 4 Release Date
In November, Prime Video confirmed that The Boys season 4 will premiere in 2024 in more than 240 countries and territories worldwide. While there was no exact date revealed, the recent Hollywood Strikes would suggest that The Boys season 4 release date is likely to be in mid-2024 rather than early.
The WGA and AMPTP have officially reached a tentative deal on a new contract, putting an end to some of the industry uncertainty. Importantly, filming for The Boys season 4 has already wrapped, with the series creators confirming that all shots had been completed by mid-April. The season was originally slated for a late 2023 or early 2024 release, however, a few additional months for post-production will likely be added to the schedule.
Earlier in June this year, Kripke took to X to clarify that The Boys season 4 would remain on hold until the conclusion of the WGA strike and a fair deal is met. This led a fan to reach out for clarification, given that filming for the season had already concluded.
Kripke responded with a detailed explanation, highlighting how the writing process extends throughout production, post-production, and even up to the final episode cuts. With the strike causing uncertainties, Kripke also mentioned that post-production writing, including ADR (Additional Dialogue Recording), still needed to be completed. He tweeted, "When #Season4 drops depends on how long the #WGA Strike goes."
---
Featured Video from Man of Many
---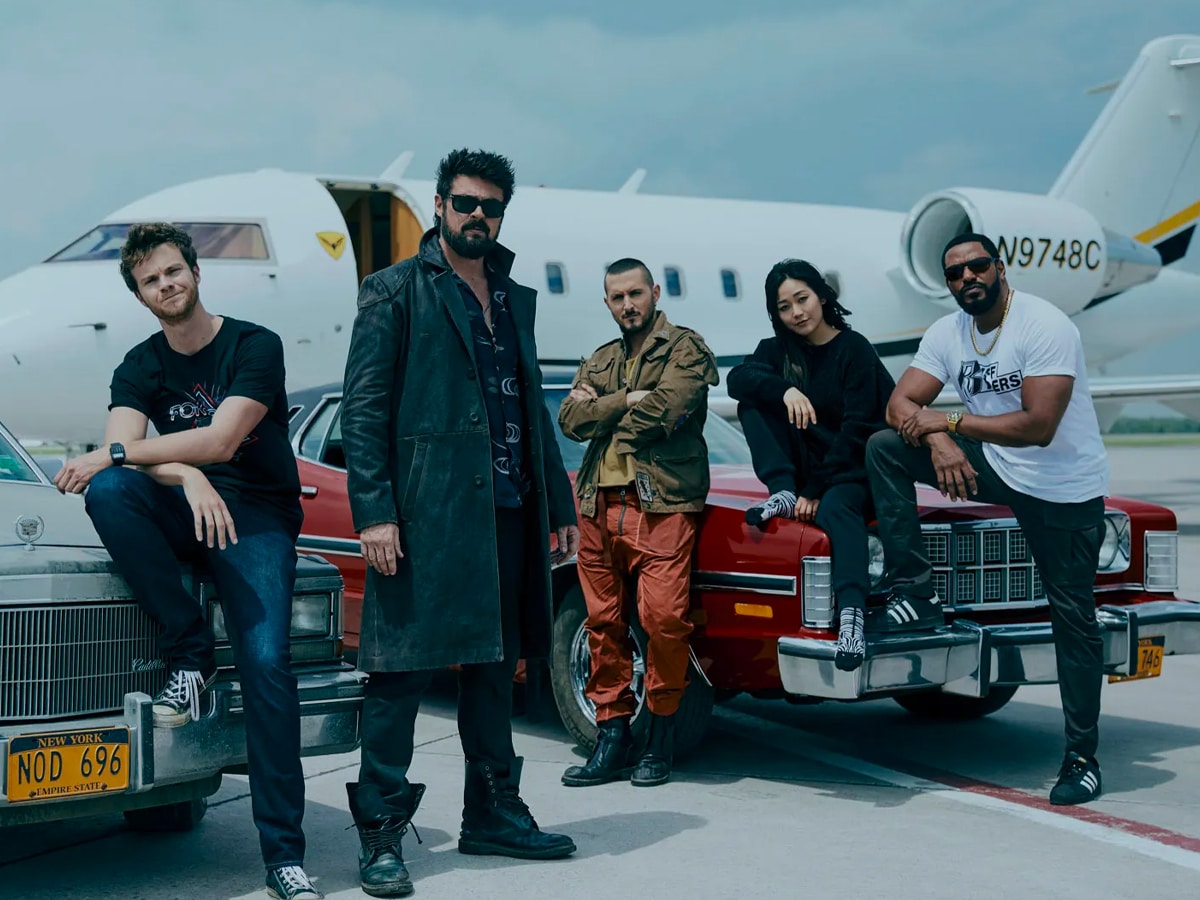 The Boys Season 4 Cast
Steering away from the season 3 rollercoaster, we can expect the core cast to return in The Boys Season 4 to unleash a fresh wave of mayhem. The familiar faces returning once again include Jack Quaid as Hughie, Laz Alonso as Mother's Milk, Tomer Capone as Frenchie, Karen Fukuhara as Kimiko, Erin Moriarty as Starlight, and Karl Urban as Billy Butcher.
We witnessed some heavy casualties within The Seven last season, including Dominique McElligott's Queen Maeve, who sacrificed herself to save everyone by forcibly ejecting Soldier Boy out of a window. Meanwhile, Nathan Mitchell's Black Noir had his own unexpected twist, with Homelander seemingly killing him at the end of the season.
Homelander remains very much alive and as relentless as ever, which means we can expect Antony Starr to reprise his role in The Boys' Season 4. Joining him will be Chase Crawford as The Deep, Jessie T. Usher as A-Train, and Colby Minifie as Vought's CEO Ashley. Homelander also brought his son, Ryan (Cameron Crovetti), into the forefront towards the conclusion of season 3, so it's highly likely we'll witness more of his story. As for Giancarlo Esposito, who played Stan Edgar, the former Vought leader, it's unclear if he'll return. Stan Edgar's exit was a big deal, thanks to Neuman and Homelander, and he's been out of the picture since.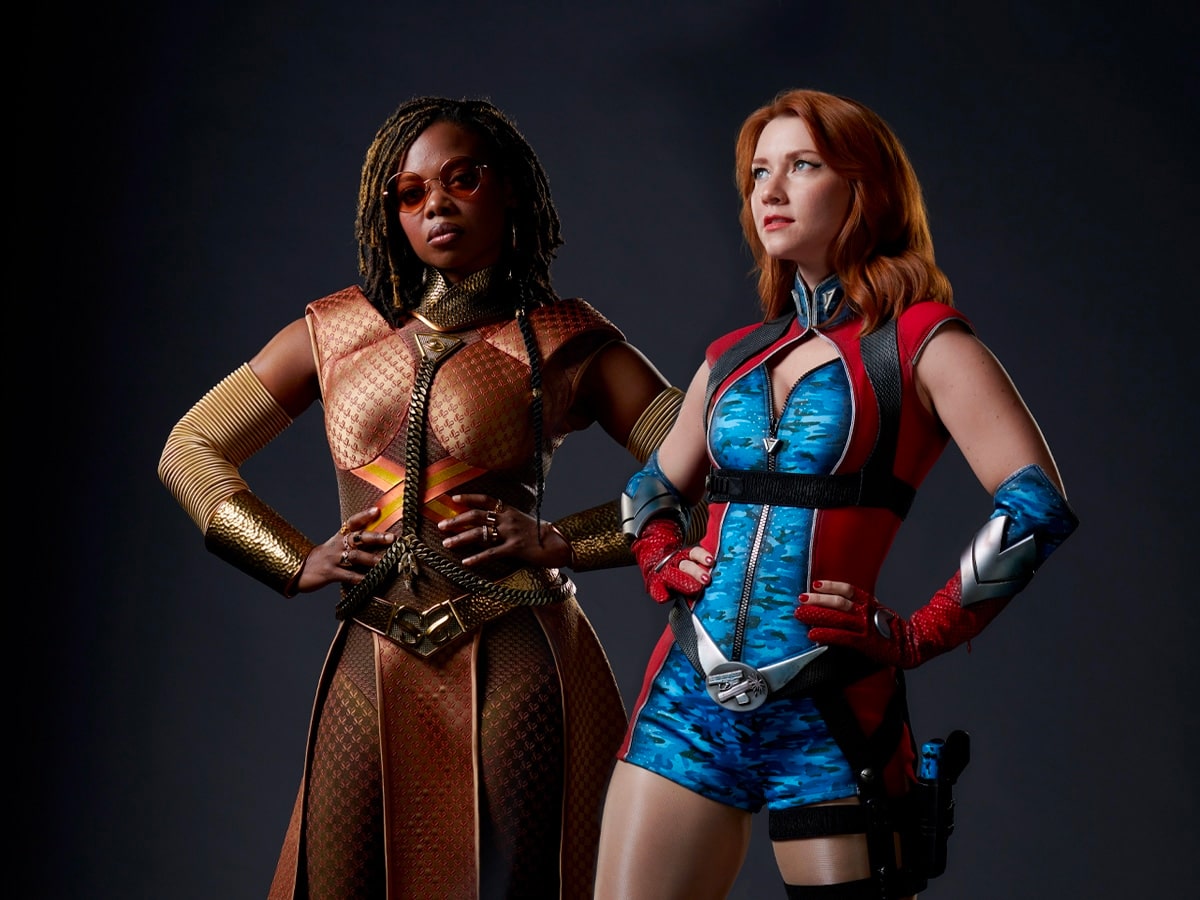 Speaking of Neuman, Claudia Doumit's headpopper will not only be returning for Season 4 but also could potentially be a major catalyst in the upcoming season's narrative. The Boys Season 4 will also be introducing some fresh talents to the ensemble, with Curry and Heyward taking on the roles of Firecracker and Sister Sage.
Sister Sage is characterized as someone who's "a thousand steps ahead of you," while Firecracker is known to have a "short fuse." The upcoming season will also see a major addition to the cast, as Jeffrey Dean joins the show in a yet-to-be-revealed role. Dean took to X to share a sneak peek of his character, standing alongside Karl Urban's Butcher, and expressed his excitement, saying, "Can't tell you how excited I am! Big thanks to @therealKripke and @AMCPlus & @TheBoysTV for finding a way with both schedules. No easy task. SO DAMN STOKED!"
Speaking about the arrival of the new cast members, creator Eric Kripke commented, "These new Supes are some of the best & craziest ever written for The Boys. You are going to love them. And by love, I mean be absolutely horrified & a tiny bit nauseous. WELCOME TO THE FAMILY YOU GUYS."
Here's the expected lineup for The Boys season 4 cast:
Karl Urban as William "Billy" Butcher
Jack Quaid as Hugh "Hughie" Campbell Jr.
Antony Starr as John/Homelander
Erin Moriarty as Annie January/Starlight
Jessie T. Usher as Reggie Franklin/A-Train
Laz Alonso as Marvin T. "Mother's" Milk/MM
Chace Crawford as Kevin Moskowitz/The Deep
Tomer Capone as Serge/Frenchie
Karen Fukuhara as Kimiko Miyashiro/The Female
Nathan Mitchell as Black Noir II
Colby Minifie as Ashley Barrett
Claudia Doumit as Victoria "Vic" Neuman/Nadia
Cameron Crovetti as Ryan Butcher
Valorie Curry as Firecracker
Susan Heyward as Sister Sage
Simon Pegg as Hugh Campbell Sr.
Jeffrey Dean Morgan
Rosemarie DeWitt
Rob Benedict
Elliot Knight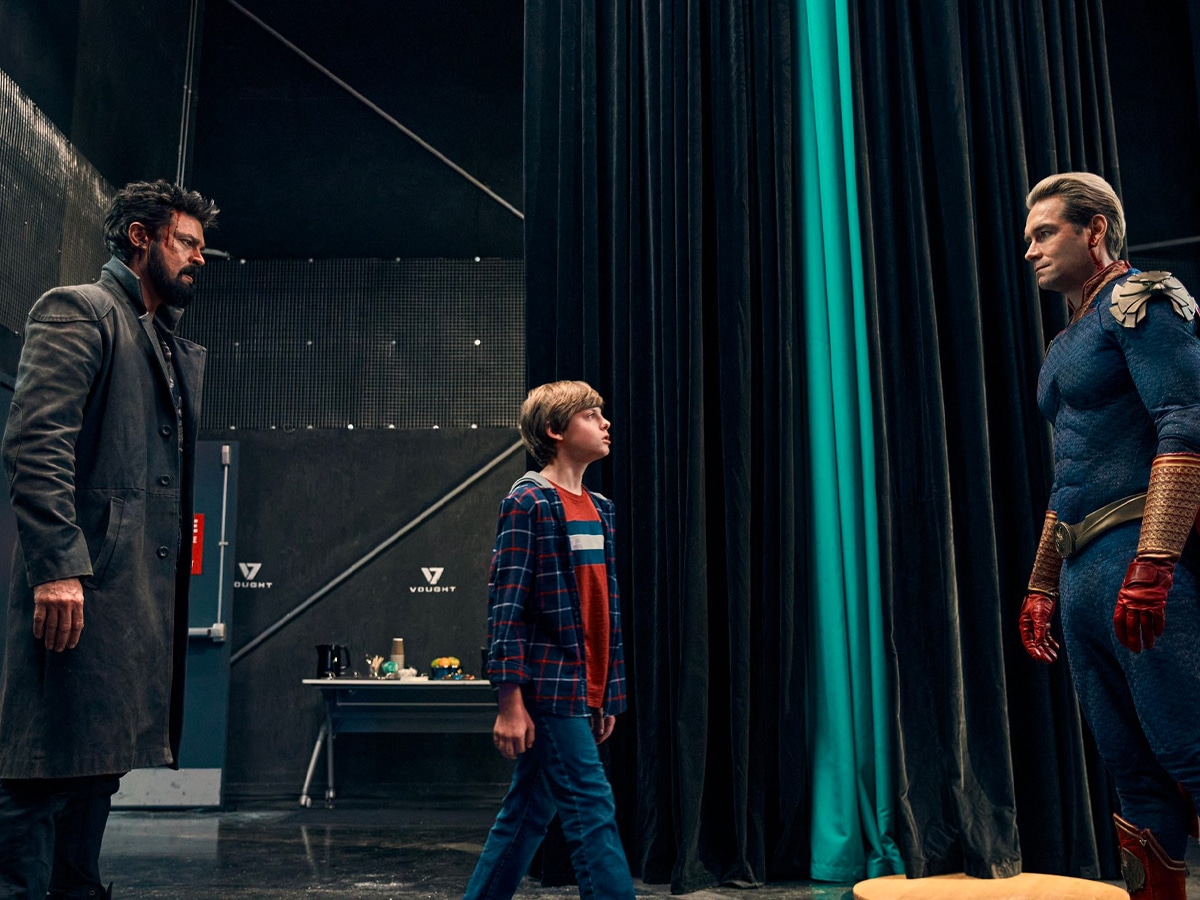 The Boys Season 4 Plot
As for The Boys season 4 plot, not much has been revealed, which is understandable, especially considering how the events of the Gen V spin-off could tie in with the main series. The Boys has had a reputation for pushing the envelope with its blend of gore, humour, and unapologetic storytelling and it appears season 4 won't be any different.
In a recent interview with Collider, Jessie T. Usher, who plays A-Train, spilled the beans, saying that the level of chaos in the next season was "a surprise to everyone", including showrunner Eric Kripke. In fact, Kripke himself tweeted about an outrageously over-the-top sequence in season 4, labelling it as "easily a top five moment" for him.
Producer Stephan Fleet doubled down on the craziness, hinting that Season 4 might feature "the most disgusting thing I have seen working in this business thus far." And as if that wasn't enough, Antony Starr, the actor behind Homelander, teased that season 4 will bring "the most bizarre thing he's ever done" into the mix. The season 3 finale of The Boys has brought about a significant shift in dynamics for our favourite anti-Supe squad, who's now regrouped and are more determined than ever to take down Homelander and the rest of the Supes.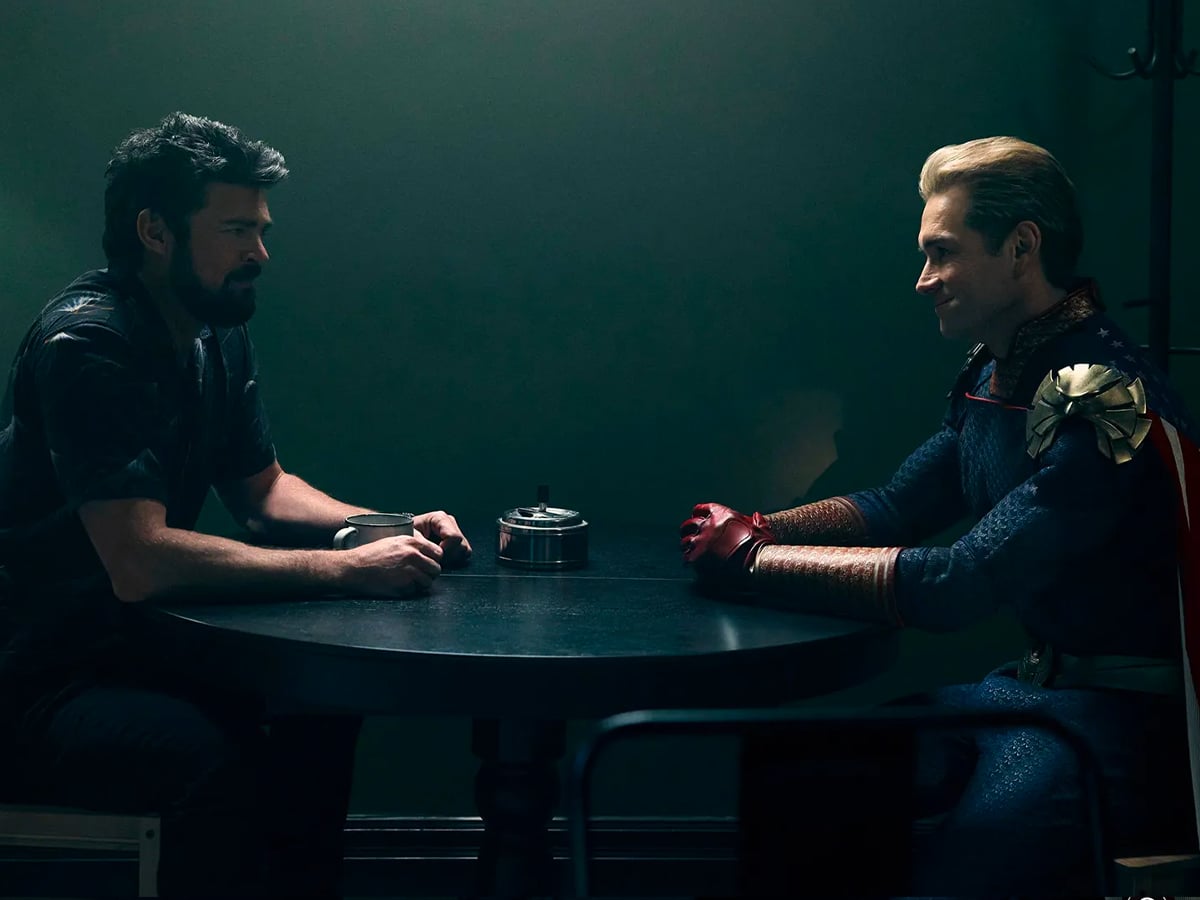 However, the finale also threw a curveball by revealing Claudia Doumit's Victoria Neuman was the Head Popper all along, a hidden Supe adopted by Vought CEO Stan Edgar. With her alliance with Homelander and her new role as Vice President, she could play a significant part in The Boys season 4's plot.
Towards the end, we even discovered that Temp V had made irreversible changes to Butcher, leading to the development of dangerous brain tumours. The long-term repercussions are unclear, but Butcher's transformed condition and his survival will surely be another major focus in The Boys season 4.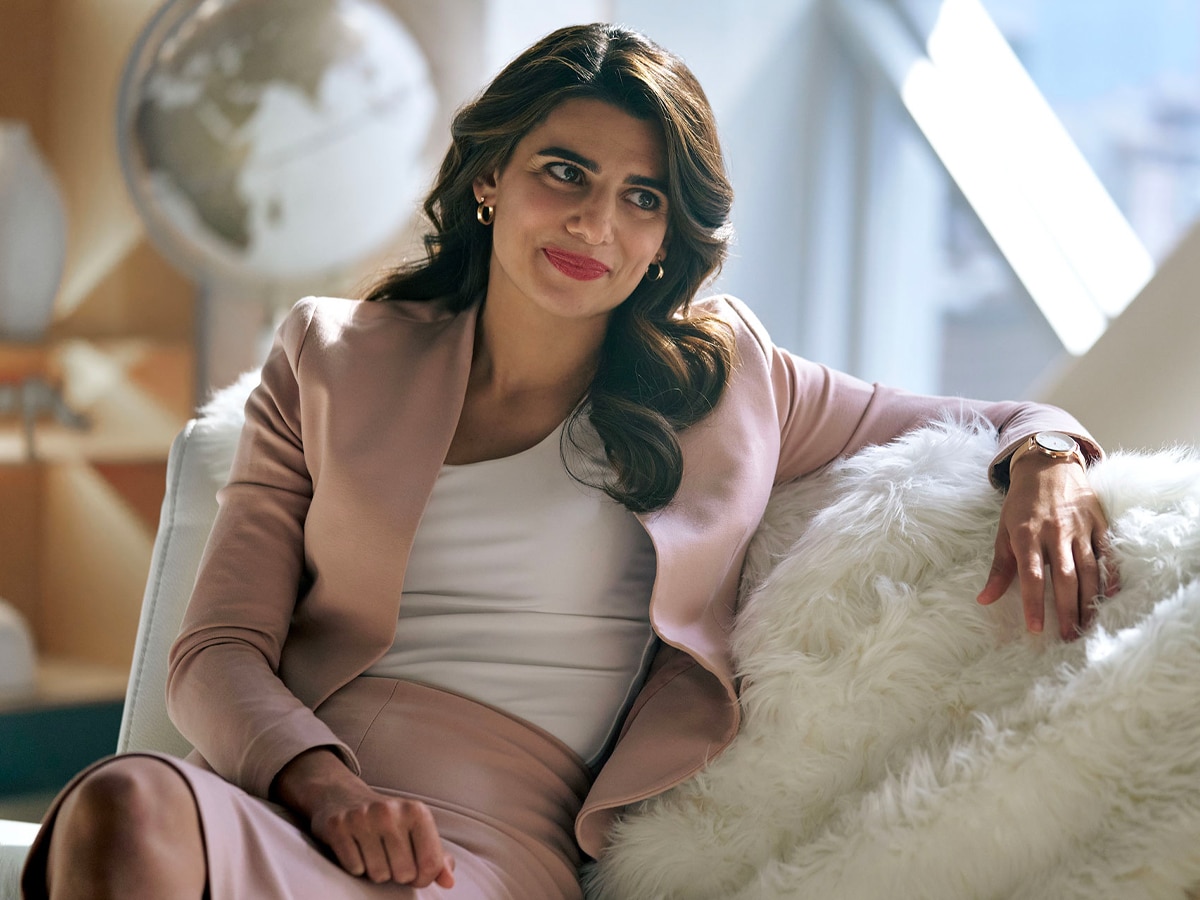 What Will Season 4 of The Boys Be About?
Taking care not to give away too many spoilers, Eric Kripke dropped hints about The Boys Season 4 plot. According to the showrunner, the upcoming season will primarily focus on the tumultuous struggle between Homelander and Billy Butcher, as they vie for young Ryan's future.
The series is set to continue from where it left off, delving into how Hughie copes with the fallout from Victoria Neuman's shocking actions, which included taking out Congress members and increasing Homelander's influence. Speaking of Homelander, he has gone completely off the rails and now, with his son Ryan in tow, he's gaining a significant following among the alt-right in the United States.
Season 3 concluded with Homelander going as far as killing a protester in front of a crowd, and shockingly, they began applauding. In a conversation with IGN, Kripke provided some intriguing clues about where this storyline is headed.
"If allowed to raise Ryan, he will raise Ryan to be a second Homelander, which will have apocalyptic stakes;" he said. "If he stays in that environment, he's on his way to becoming another Homelander. And so I think it's a hint at what one of the major conflicts in season four will be, which is Butcher and Homelander having this battle over Ryan."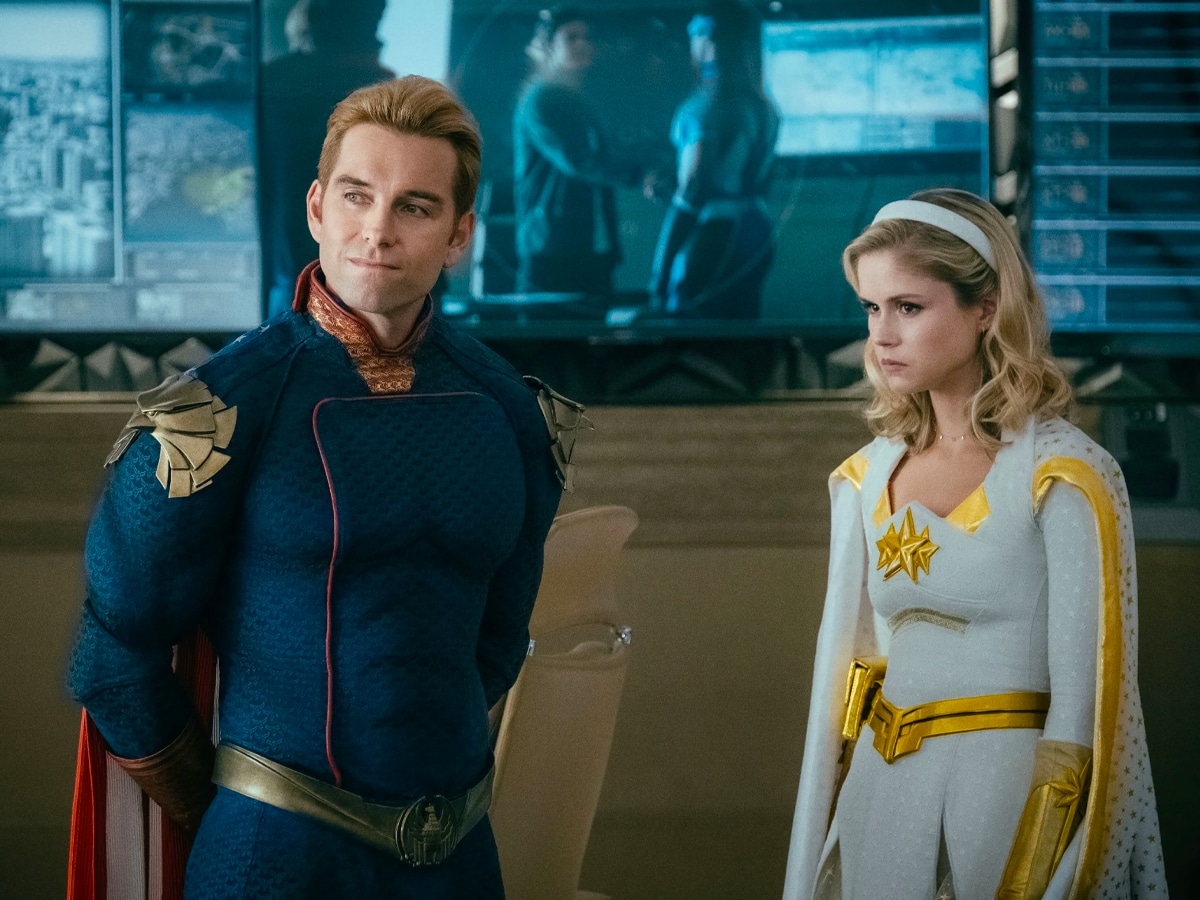 Furthermore, Butcher's health is in a precarious state due to his use of temporary Compound V, leading to a terminal illness. While in the comics, Butcher met his end after taking down Homelander, the TV series leaves his fate uncertain. Will history repeat itself, or could there be an unforeseen twist?
Claudia Doumit, who portrays the head-popping congresswoman, suggests that Gen-V will introduce some key elements for The Boys season 4. Doumit shared with Entertainment Weekly. "Gen V lays a lot of the groundwork and a lot of the foundations that season 4 will be built on for The Boys. So, watch it because it gives you a lot of information."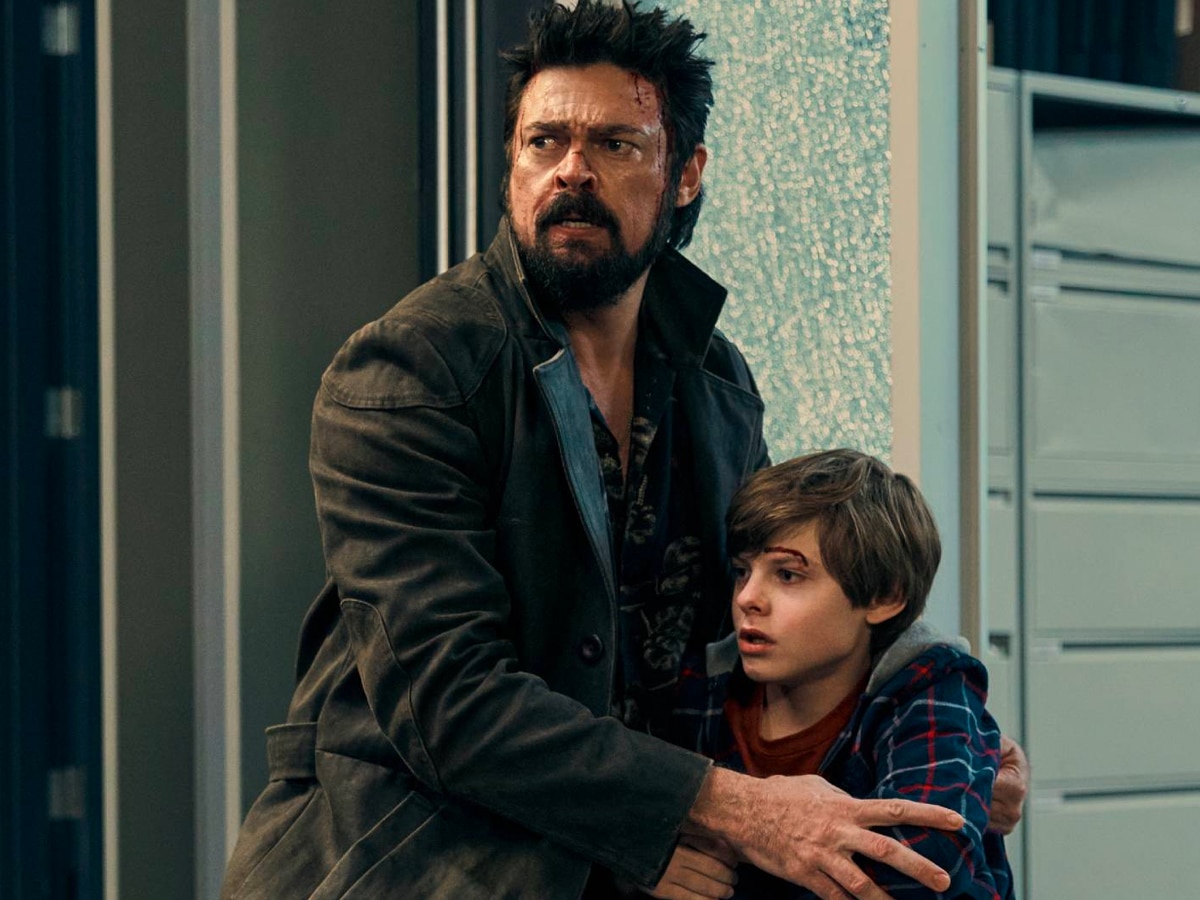 Where to Watch The Boys?
If you're itching for a no-holds-barred, anti-superhero experience, then look no further than The Boys on Amazon Prime Video Australia. With all seasons now streaming, it's your ultimate binge-worthy fix.
The Boys Season 4 FAQs
When is The Boys Season 4 coming out?
Prime Video has confirmed that The Boys season 4 is coming out in 2024. The streaming service announced the update with two first-look teaser art images of Billy Butcher and Homelander, however, stopped short of revealing a specific release date. The ongoing Hollywood writers and actors strike initially delayed the release of the series, adding uncertainty to the situation; however, it is no confirmed that Season 4 will return in 2024.
When did The Boys come out?
'The Boys' first premiered on July 26, 2019, on Amazon Prime Video, and it has since gained popularity for its unique and edgy approach to the superhero genre. With its blend of dark humor, action-packed scenes, and compelling characters, the series quickly became a fan favorite, making it one of the most popular original series on Prime Video.
How many seasons of The Boys are there?
There are currently three seasons of The Boys available and streaming on Prime Video Australia. Season 4 has wrapped filming and will release sometime in 2024.
Will there be another season of The Boys?
Yes, there's still more to witness from our emotionally unhinged and rather toxic group of supes as showrunner Eric Kripke has confirmed that there's more to come in the world of 'The Boys,' and Season 4 won't be the last.
---
Featured Video from Man of Many