Quality VR Goes Cordless with the Oculus Quest Headset
Oculus began making waves back in 2012 with the Oculus Rift headset which led to the birth of modern VR gaming. It hasn't even been a decade since the Rift, yet the technology has already made leaps and bounds. The follow up wireless virtual reality headset Oculus Quest meant gamers could finally experience the best of VR without being tethered to a PC.
Launching back in 2019, Oculus Quest is the all-in-one VR gaming system. There are no cables, and no PC is required at all. It's an entirely wireless experience – except when charging the headset, of course. Two Touch controllers are even included with the headset – one for each hand. All you need to do is buy some games or apps.
Oculus Quest Technology
Oculus Quest handles motion tracking with four built-in ultra-wide-angled sensors that track your exact position in real-time. Unlike the entry-level Oculus Go, the Quest provides 6DOF motion tracking. This means your movement will be recognised around a room versus just looking and pointing.
The VR headset's OLED display offers resolution of 1600×1440 per eye while incorporating a lens spacing adjustment to help maximise visual comfort. Oculus has also improved the built-in audio, so you get higher-quality, immersive sound with even deeper bass. For the best audio experience, opt for a set of quality wireless headphones.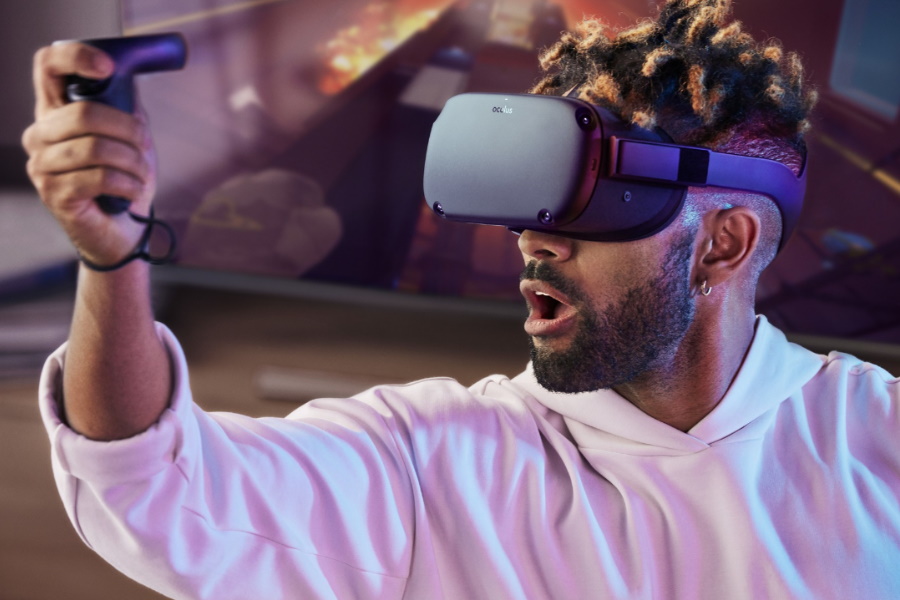 Guardian technology carries over from the Oculus Rift with built-in outwards-facing monochrome cameras used to set up the boundaries of your play area to avoid injury. The system can recognise and store multiple play areas, so you can quickly move VR from room-to-room or house-to-house. The downside of wireless is the limited battery life. The headset will only offer around two hours of use between charges. The upside is Oculus recommends taking breaks from VR every 30 minutes, so you can always do some charging in the downtime.
Two Touch controllers are bundled with the headset, so there's no need to purchase expensive accessories. The controllers bring your hands and gestures into VR so you can easily interact with virtual worlds. Your slashes, throws and grabs appear in VR with intuitive, realistic precision. The controllers feature two buttons, a thumbstick and trigger for merging traditional controls with your physical gestures. Battery life for the Touch controllers can last up to 30 hours or 20 hours with haptic feedback switched on. Considering the controllers retail for around $99 each, having two bundled with Oculus Quest is quite remarkable.
Oculus Quest runs on an Android-based operating system. It is powered by a Qualcomm Snapdragon 835 processor, which is the same technology featured in most of the Android-based smartphones from a few years ago. Quest is not as powerful as its big brother the Oculus Rift S, sacrificing power for the increased wireless mobility. Rift S still requires a physical connection to a high-end PC.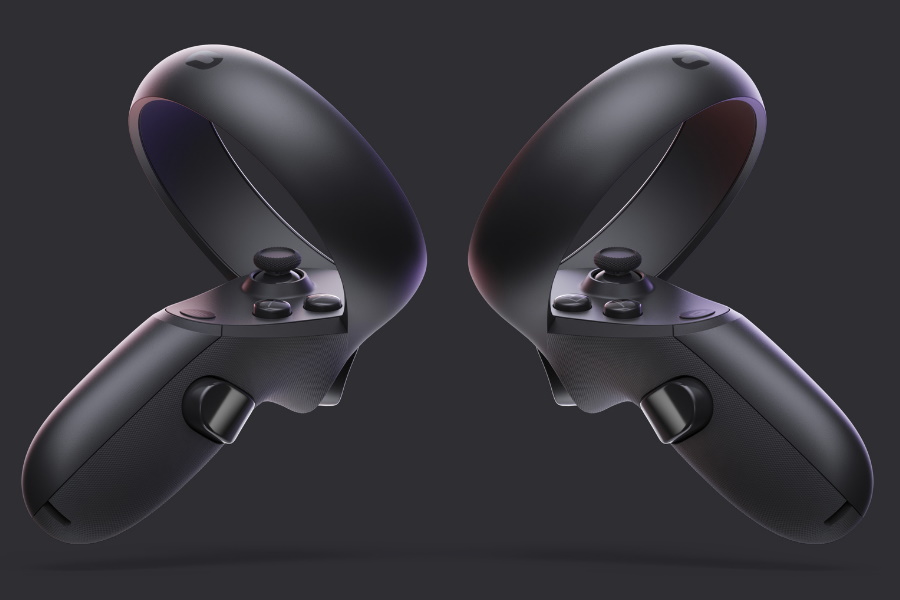 Best Oculus Quest Games
There are currently more than 150 games and VR experiences available for Quest with several dozen more titles in development. The free Oculus mobile app is the easiest way to make purchases and manage your digital library. Even if you're still undecided whether to invest in a headset, the app is ideal for browsing all the available software.
When looking for immersive shooters, you can't go wrong with Superhot VR, Arizona Sunshine and Robo Recall: Unplugged. When looking to entertain a crowd, Keep Talking and Nobody Explodes captures the tension and absurdity of Hollywood's greatest bomb defuses. Beat Sabre is a personal favourite which blends Star Wars lightsaber battles with Guitar Hero. It's a must-play.
For immersive experiences, try National Geographic VR. You can head to Antarctica, navigate icebergs in a kayak, climb a massive ice shelf and survive a raging snowstorm while searching for a lost emperor penguin colony. Then, visit Machu Picchu, see reconstructions of the ancient Inca citadel, raise a cup of sacred chicha and encounter alpacas as you match Hiram Bingham's photographs. It's experiencing the best of travel without getting wet or paying for expensive airfares.
The wireless nature of the headset is a more natural fit for parties and social play. Friends looking to watch the VR action can get involved with gameplay being cast to a TV with a Google Chromecast or watching over smartphones via a supported app.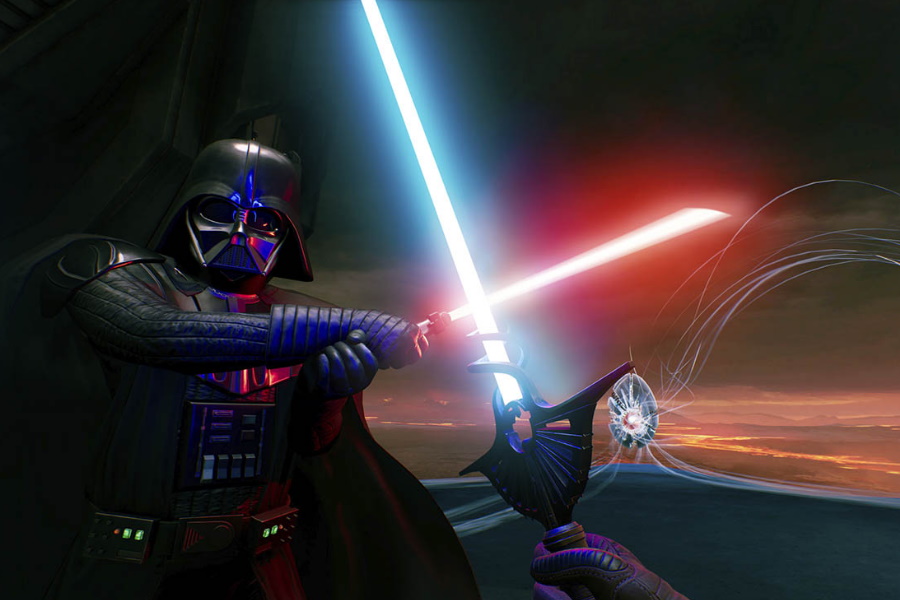 For those who like to laugh and adore the absurdity of Rick and Morty, the series creator Justin Roiland had a hand and voice in the creation of two hilarious VR games: Trover Saves the Universe and Accounting+. Star Wars fans need to check out Vader: Immortal – a game in three episodes where you descend into Darth Vader's mysterious fortress and take on the Sith Lord himself.
With the above games, you will be well on your way to establishing an impressive VR library and experiencing the best of what the hardware has to offer. Unfortunately, the limited power of the Quest means several of the highest-performing VR games for the Oculus Rift S are not compatible. The good news is that there are simple workarounds to get these games up and running on the Quest.
How to Play Oculus Rift S Games on Oculus Quest
In late 2019, the Oculus Link software and cable became available, so Quest owners could plug into a PC and experience all of the VR games that required the hardware boost. Games like Asgard's Wrath and the recently released Half-Life: Alyx. The Oculus Link Cable is the official accessory and is perfect for connecting the headset to a gaming PC. However, it's almost impossible to buy within Australia and only available from select retailers in the United States. If you can find one, the Link will set you back USD $80.
Third-party cables can be used in place of the Link. If your gaming PC supports USB-Type C, go for a USB-C to USB-C 3.1 cable. There are plenty available on Amazon. Just make sure it is a minimum of USB-C 3.1. Anything lower and performance will be affected.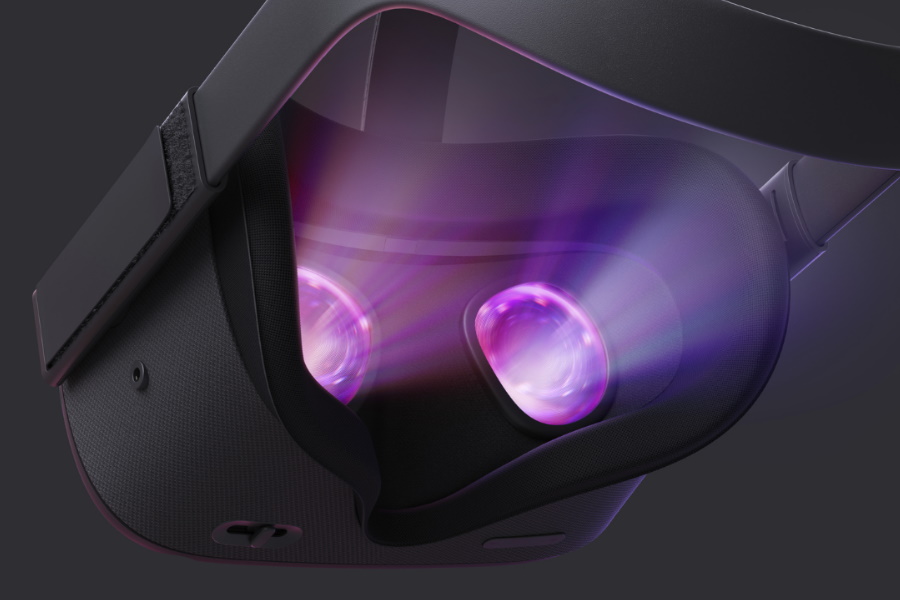 If your PC doesn't support USB-Type C, You can try a USB-Type C to USB Type-A 3.1 in its place. Also, consider length. Most compatible cables measure in at 3 feet, which isn't ideal. For VR gaming 3 metres (10 feet) in length is good for a comfortable experience while 5 metres is optimal. We assure you, selecting and finding a supported cable is the trickiest part of the setup.
Once connected, you can enjoy all of the AAA VR games that were previously exclusive to the Oculus Rift S. Once finished with these games, unplug the cable and return to your wireless VR gaming.
Choosing the Quest, you get a completely wireless VR experience, and the option of connecting to a PC gives you the best of both worlds. The Oculus Quest with 64 GB internal storage is priced at AUD $649 while the 128 GB version retails for $799. You can find a Quest via the official Oculus website and on Amazon.
Check it out
Is Oculus Quest better than Rift?
Oculus Quest is an entirely wire-free experience, which is a huge advantage over the Rift and Rift S. Although Rift does have slightly higher resolution and a larger library of supported games, it all depends on what you want from a VR rig.
Does Oculus Quest need a PC?
No. Quest is a standalone experience. It does not require a PC or any accessories that may be sold separately. Although by connecting to a PC, you will have access to a broader range of VR games and apps.
Can you play PC VR games with Oculus quest?
Yes. You will need to purchase an Oculus Link cable sold separately. Alternatively, a USB-C to USB-C 3.1 cable will also work, or a USB-Type C to USB Type-A 3.1 will also work. Anything lower than 3.1 and performance will be affected. For VR gaming, 3 metres (10 feet) in length is optimal for comfort.