Mario Lopez Plays a Stupidly Sexy Colonel Sanders in New KFC Movie 'A Recipe For Seduction'
Stupid Sexy Colonel Sanders. You can't look away, can you? Mario Lopez stars in a brand new original mini-movie as Colonel Sanders. Set to appear on Lifetime, this sexual rendition of Kentucky Fried Chicken's friendly fast food personality adds in a little extra muscle to go with the eleven herbs and spices that make KFC so damn good. Is A Recipe For Seduction finger-licking good, or is it just chicken sh*t. It's time to get the popcorn chicken ready and enjoy one wild movie.
You'll Also Like:
Best New Movie Trailers – October 2021
Chris Hemsworth's New 'Mad Max' Will be the Biggest Film Ever Made in NSW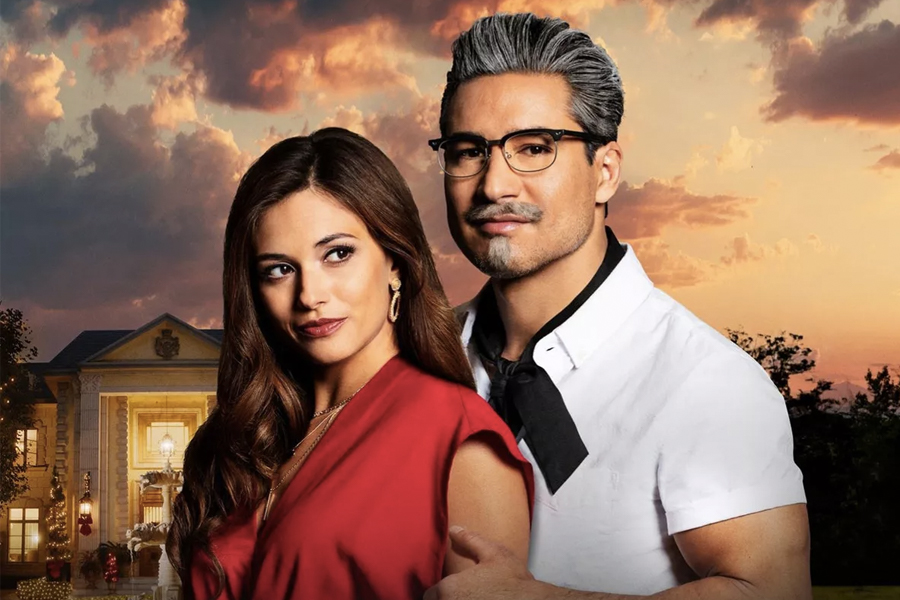 In a hilarious attempt to bring back the epic movie guy voiceover, Lifetime presents a piping hot love affair of deep-fried goodness, or what is effectively one big add for the international fast-food giant, with Mario Lopez staring as Colonel Sanders. Well, not technically. The movie follows a young heiress as she desperately struggles to pick between a rich suitor selected by her mother and the new house chef, Harland Sanders. Of course, it wouldn't be a Lifetime drama without a bit of sex and deceit so as expected, mum and discount Will Arnett plan to murder him. Oh, and they're totally banging chicken wings too.
You seriously cannot make this stuff up. Known for some rather outlandish marketing strategies, this one is about as creative as the time they teamed up with Crocs for a pair of sandals that actually smell like their fried chicken. Crazy I know.
Though for a movie with so much talk about a secret fried chicken recipe, you'd be surprised to find out the only piece eaten is at the very end. At only 16-minutes in length, you won't have to put aside too much of your time to give it a watch if you're so inclined. But outside of salivating over a deliciously secret fried chicken recipe, you might as well go and get the real thing instead. Did someone say KFC? Because that is the real recipe for seduction (drops drumstick/ mic).
You'll Also Like:
The Top 10 Brad Pitt Films, Ranked
Sons of Anarchy Could Be Getting a Sequel 'Sam Crow'